From record-breaking free diving to mysterious swimming pigs, we share the most interesting facts about The Bahamas gathered on our short but sweet visit
We didn't spend nearly enough time in The Bahamas, but with 700 islands to explore, it's probably fair to say that no one does.
We spent our short time on Eleuthera island swimming, snorkelling and sunbathing – with a Bahama Mama or two thrown in for good measure.
This group of Caribbean islands may be most famous as a tax haven, but there are myriad interesting facts about The Bahamas that illustrates its rich history and natural beauty. Below, we share the best of them.
Interesting facts about The Bahamas
1. The Bahamas consists of 700 tropical islands and over 2,000 rock formations. Only around 30 of its islands are inhabited.
(Source: Britannica)
2. Andros Island in The Bahamas features the 225km-long Andros Barrier Reef – one of the world's longest.
(Source: Lonely Planet)
3. It was in The Bahamas that Christopher Columbus made his original landfall in the Americas: in San Salvador in 1492.
(Source: CIA World Handbook)
4. The Bahamas came under British rule in 1718. It became an independent country within the Commonwealth in 1973.
(Source: Britannica)
5. The Bahamas is one of 16 Commonwealth Realms; countries which maintain Queen Elizabeth II as their monarch. The others are Antigua and Barbuda, Australia, Barbados, Belize, Canada, Grenada, Jamaica, New Zealand, Papua New Guinea, Saint Lucia, Solomon Islands, St Kitts and Nevis, St Vincent and The Grenadines, Tuvalu and of course the UK.
(Source: Royal.uk)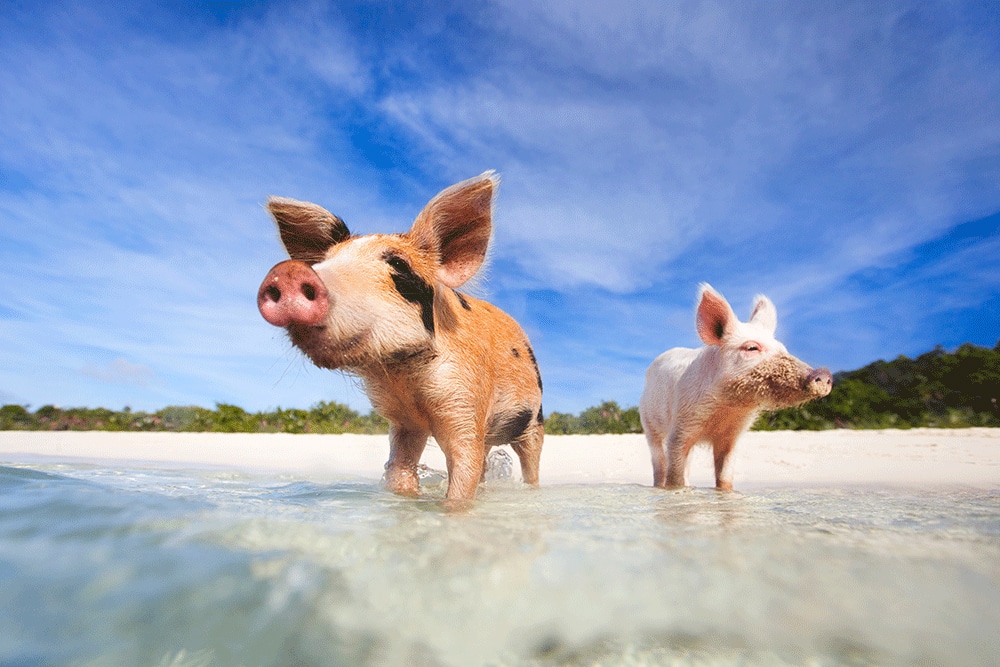 6. The uninhabited island of Big Major Cay in The Bahamas' Exuma district is home to a small colony of non-native 'swimming pigs'. It's thought that they were left by sailors who planned to return and cook them, or that they swam over from a nearby shipwreck. Tragically, overfeeding by tourists has led to the death of several pigs.
(Source: The Bahamas, Lonely Planet)
7. The highest peak in The Bahamas is Mount Alvernia on Cat Island. The not-quite-lofty peak rises 63m (206ft) above sea level.
(Source: The Bahamas)
8. Dean's Blue Hole in The Bahamas is the second-deepest (known) sinkhole in the ocean. Plunging 202m, it is second only to Dragon Hole in the South China Sea which has a depth of 300m. Free divers come to Dean's Blue Hole to attempt world records.
(Source: BBC)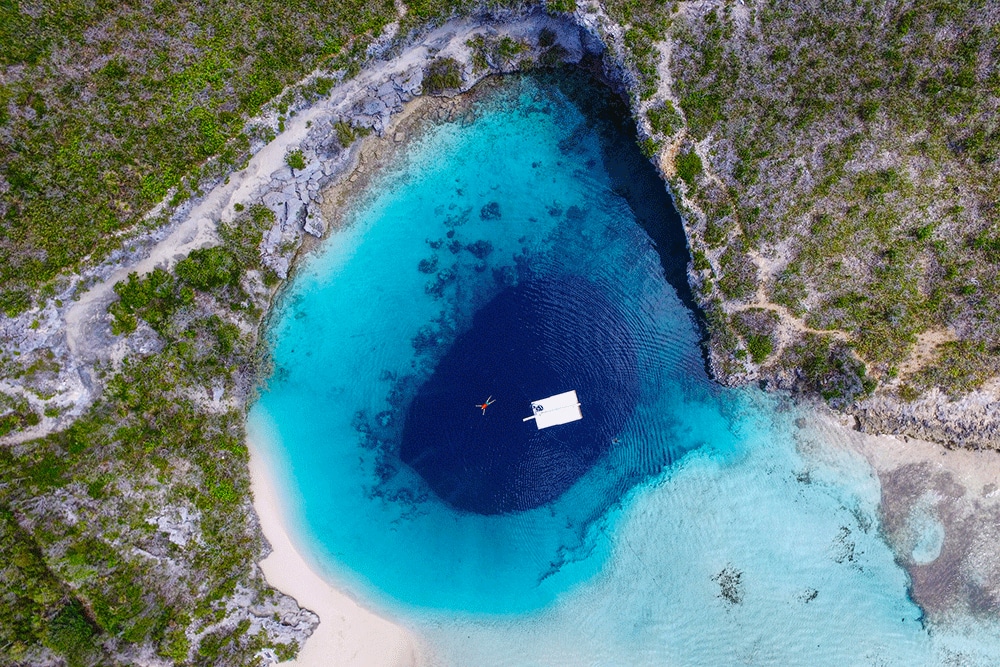 9. Several celebrities have bought entire islands in the Bahamas, among them Shakira, Johnny Depp, Eddie Murphy and illusionist David Copperfield.
(Source: Hollywood Reporter, People)
10. The Bahamas is home to one of the longest underwater cave systems in the world. Lucayan National Park on Grand Bahama Island protects the cave system along with preserved remains of Lucayan Indians, the islands' indigenous people.
(Source: Bahamas National Trust)
11. Astronaut Chris Hadfield named The Bahamas the most beautiful place on Earth as seen from space. 'The Bahamas are gorgeous,' he said. 'The deep trench in the ocean floor called the Tongue of the Ocean, which comes between the islands, is the most beautiful deep indigo colour.'
(Source: The Telegraph)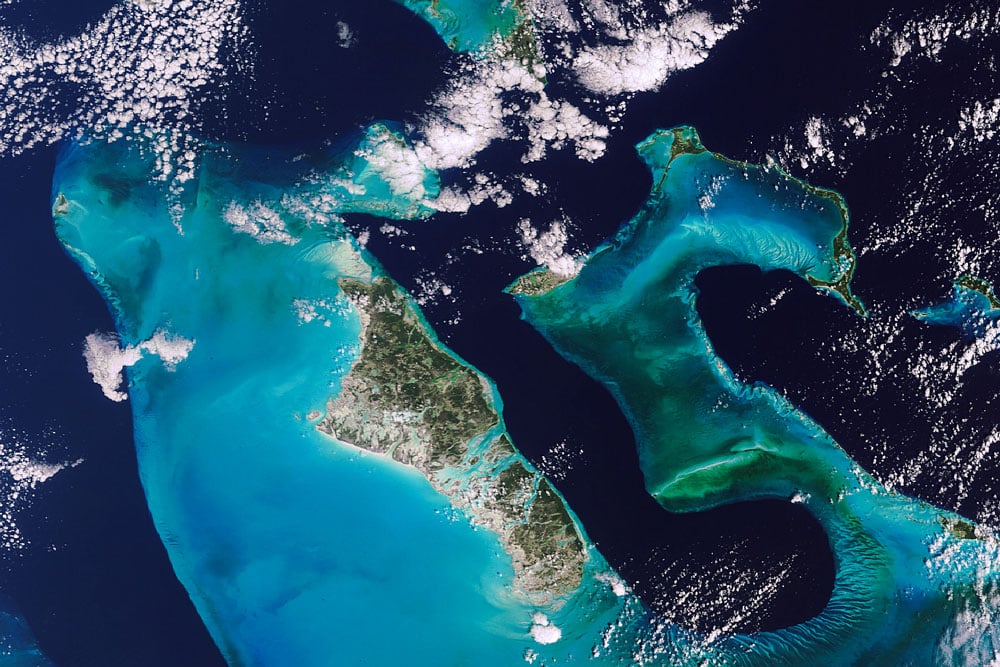 12. The Bahamas is the world's sixth most expensive country in which to live based on the price of 50 everyday items, from food and drink to transport and accommodation. Only Switzerland, Norway, Iceland, Japan and Denmark are more expensive.
(Source: Numbeo)
13. The Bahamas is known for its great year-round climate. The average temperature varies from 21°C in the winter to 27°C in the summer. Extremes rarely fall below 16°C or rise above 32°C.
(Source: Britannica)
14. One of the most interesting facts about The Bahamas is that ship owners frequently register their vessels there for tax purposes. This dubious practice means that the country has the world's third highest number of registered ships. Cruise ships in the Caribbean will often be flying the flag for The Bahamas – also known as a 'flag of convenience'.
(Source: The Government of the Bahamas)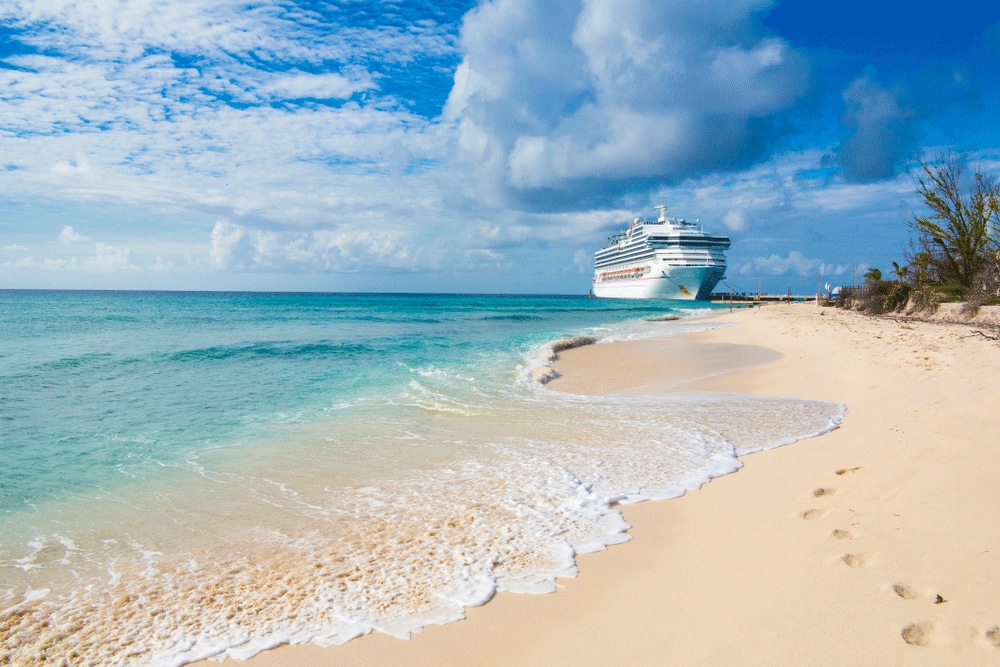 15. The Bahamas still has the death penalty. Although the country is considered abolitionist in practice, Attorney General Carl Bethel said in 2019 that capital punishment will remain a part of Bahamian law: 'As the nation's chief law officer, I can say affirmatively that The Bahamas' position on the death penalty has not changed and is not likely to change anytime soon.'
(Source: BBC, The Nassau Guardian)
16. Cricket is the national sport of The Bahamas. However, there has been a long-running movement to change it to… sloop sailing.
(Source: The Nassau Guardian, The Tribune)
17. The Bahamas has been used as a location in numerous films including Thunderball and Into the Blue. Scenes from Jaws: The Revenge were filmed on the western strand of New Providence Island, now known as Jaws Beach.
(Source: The Guardian)
---
Enjoyed this post? pin it for later…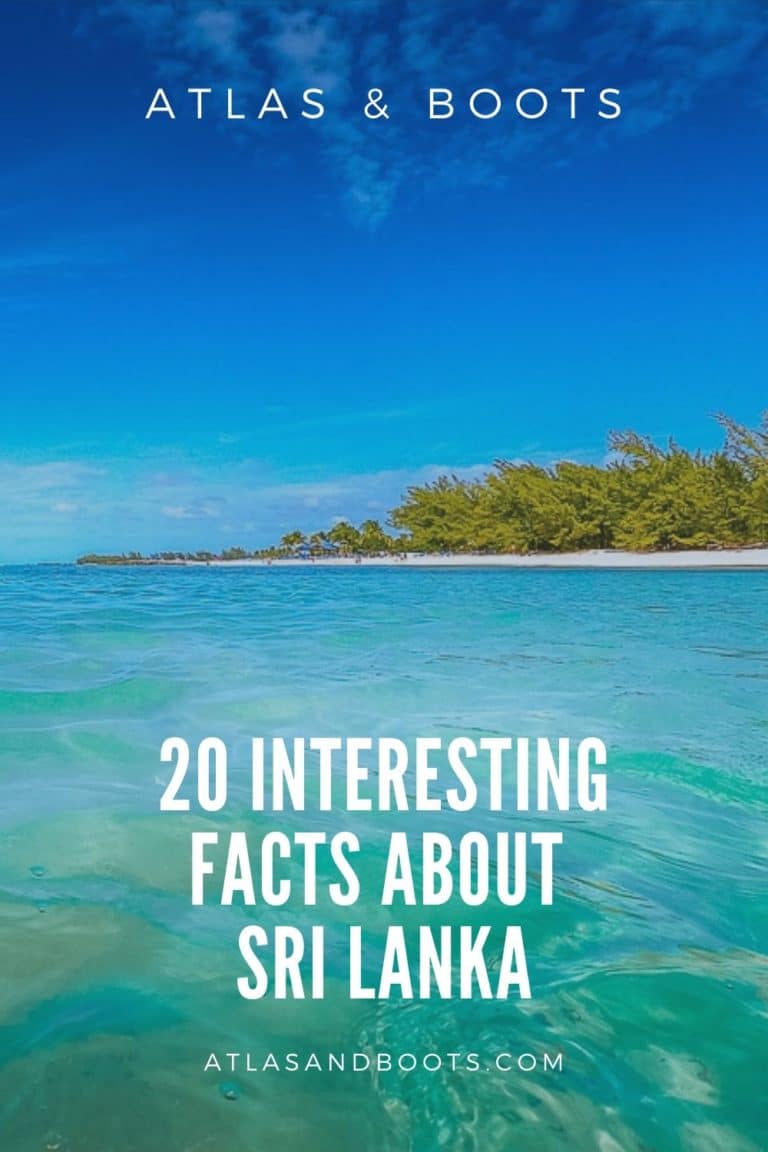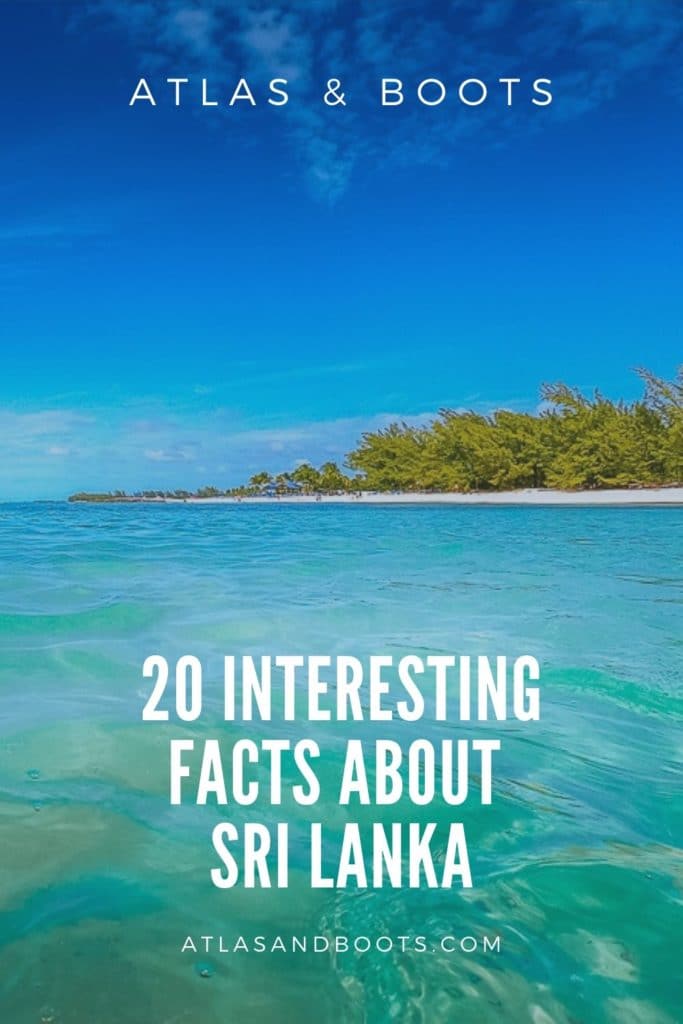 ---
Lead image: Atlas & Boots