Blissfully quiet beaches, cut-price costs, cosy pubs and hearty grub – a St Ives winter break is the perfect antidote to a busy summer
It's not hard to see why Cornwall is one of Britain's most popular holiday destinations. It has 300 miles of jaw-dropping coastline, over 2,400 miles of inland walking paths, 12 Areas of Outstanding Natural Beauty, four Michelin-starred restaurants and a UNESCO World Heritage Site.

From the dramatic cliffs of the north to the beautifully bleak hills of Bodmin Moor, Cornwall is England at its quintessential best. Among its prettiest ports is St Ives, a picturesque town of narrow cobbled streets, independent shops, fisherman's cottages and quirky galleries, the most famous of which is Tate St Ives.

The town boasts four beaches including one of Europe's 10 best according to TripAdvisor. Needless to say, it receives its fair share of Cornwall's 4.5 million annual visitors every summer. What's less obvious is that St Ives is also great for a winter break. We explain why below.

1. Blissfully quiet beaches

It's not a stretch to say that Cornish beaches are especially majestic when the temperatures dip. Crowds of sunbathers give way to walkers wrapped up in their winter woolies.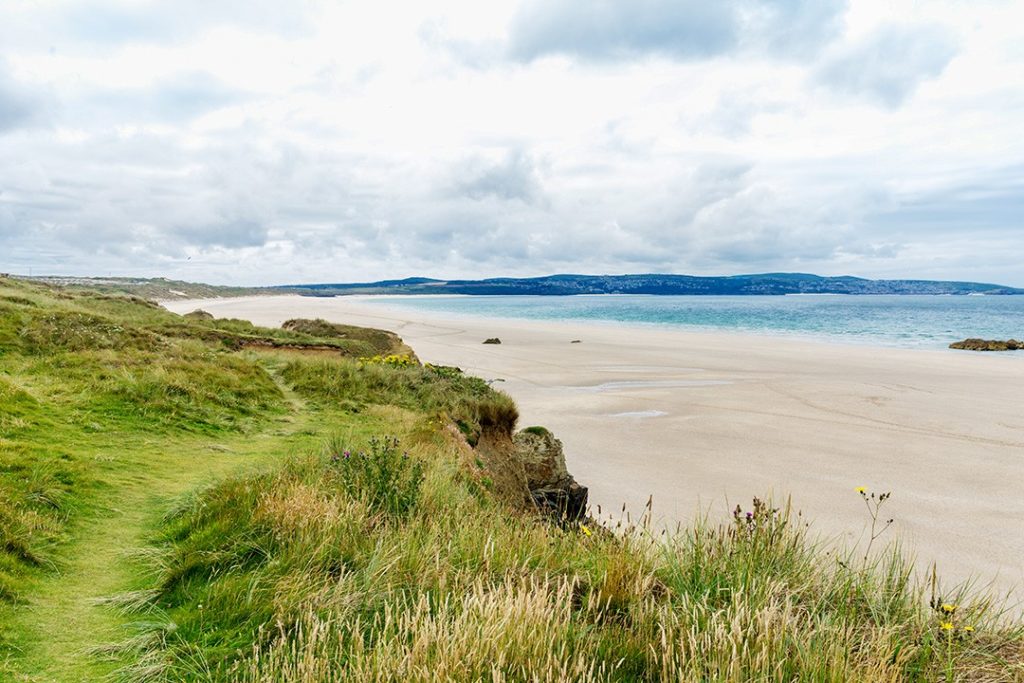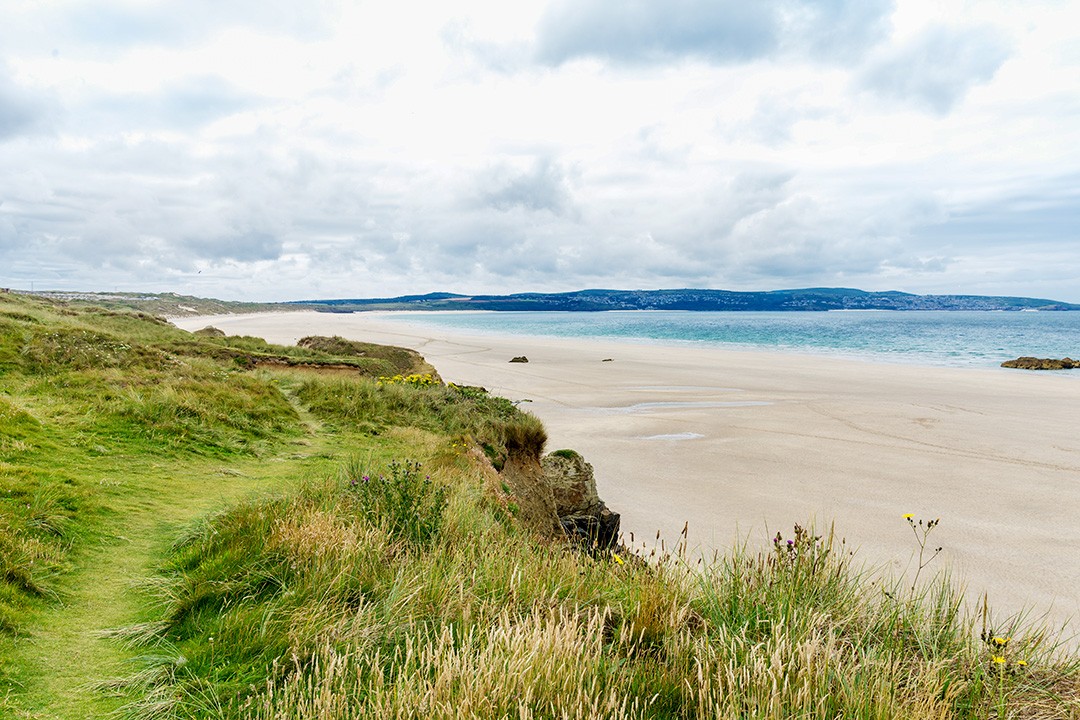 In St Ives, you can enjoy the blissfully quiet beaches of Porthmeor, Porthgwidden, Harbour and Porthminster. Take an early morning walk along Porthminster at low tide all the way to the harbour and the lifeboat station, then pause by a cafe for a hot coffee and piping pasty.

Of course, it's not just the beaches that are quieter. There is a calmer atmosphere overall and locals are happier to engage with winter's more manageable number of visitors. It's also easier to book a table at top restaurants or take your pick of the best St Ives holiday cottages.

2. Cheaper prices

A St Ives winter break will be far cheaper than visiting in summer. While some hotels and cafes shut shop for the winter, it's far from a ghost town. There are plenty of guest houses, holiday cottages, restaurants and cafes that cater to the winter crowd, many of which will lower prices to maintain a steady stream of custom.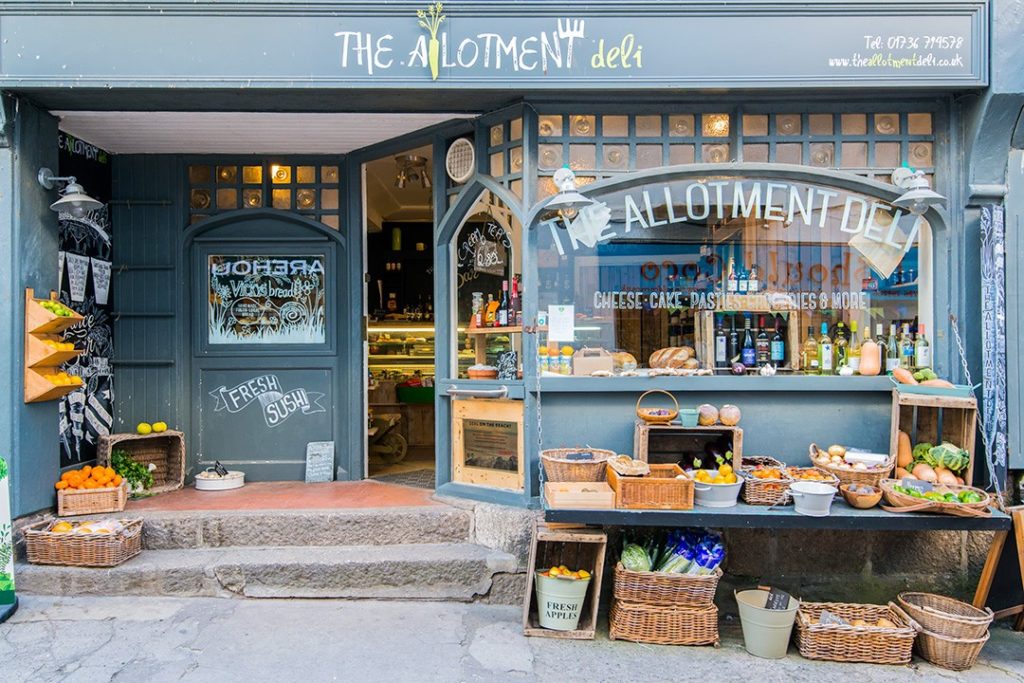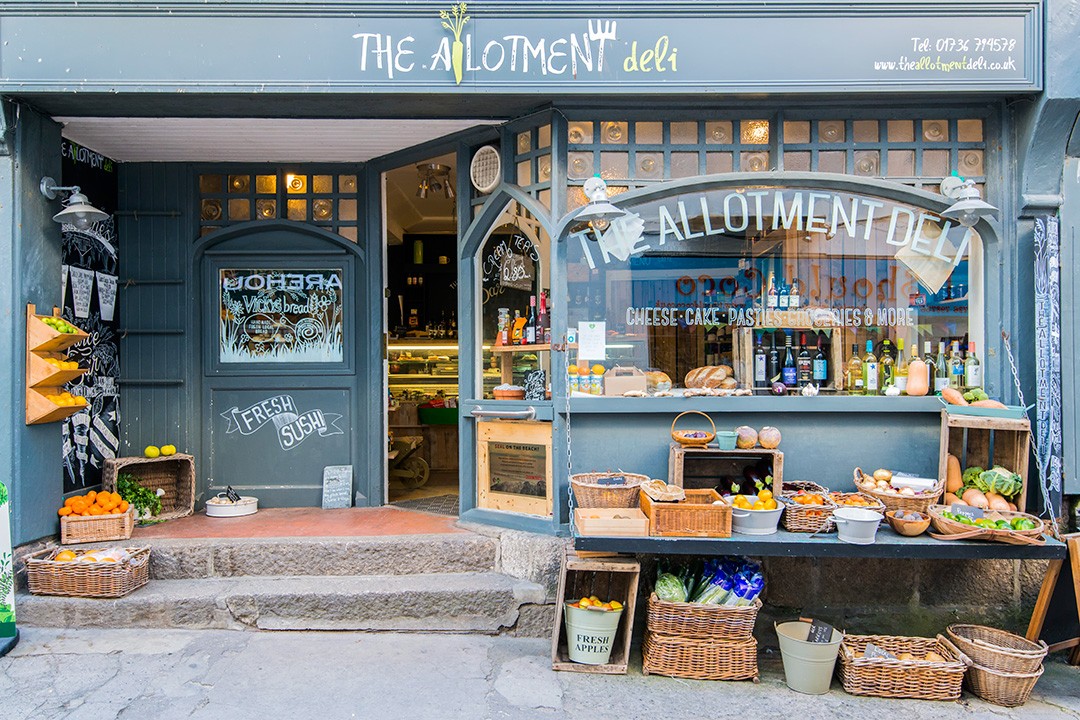 This is good news for winter visitors who can enjoy a town that's still lively but without the frenetic pace or higher prices of the summer season. In fact, you'd be forgiven for feeling rather smug about it all.

3. Storm watching

The storms in Cornwall are simply spectacular. Dramatic skies darken above angry seas while winter storms fling colossal waves onto cliffs and beaches.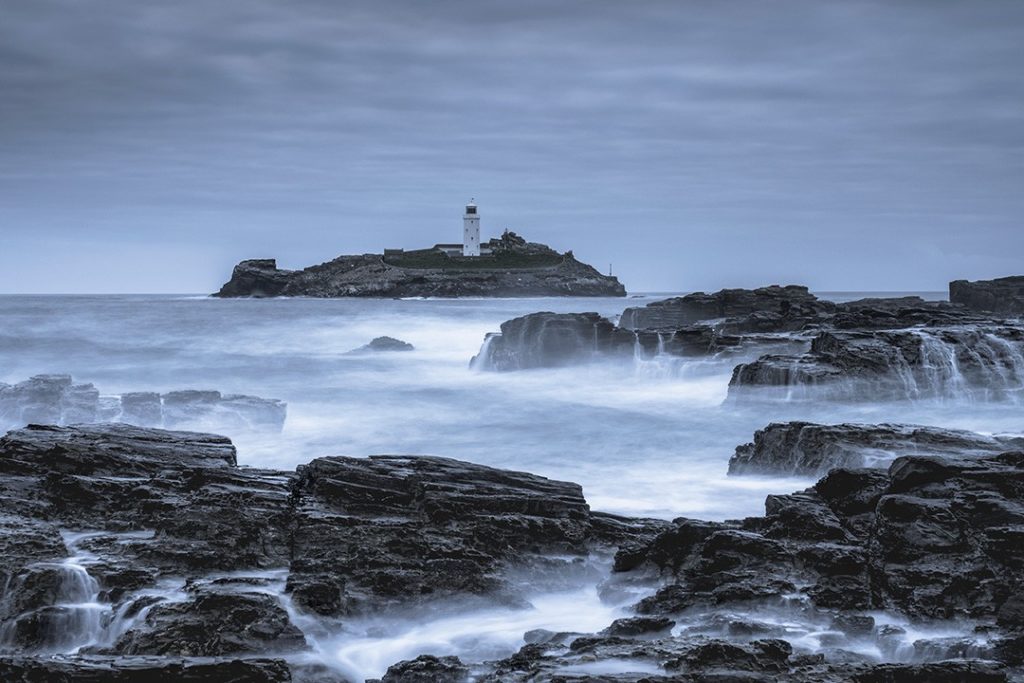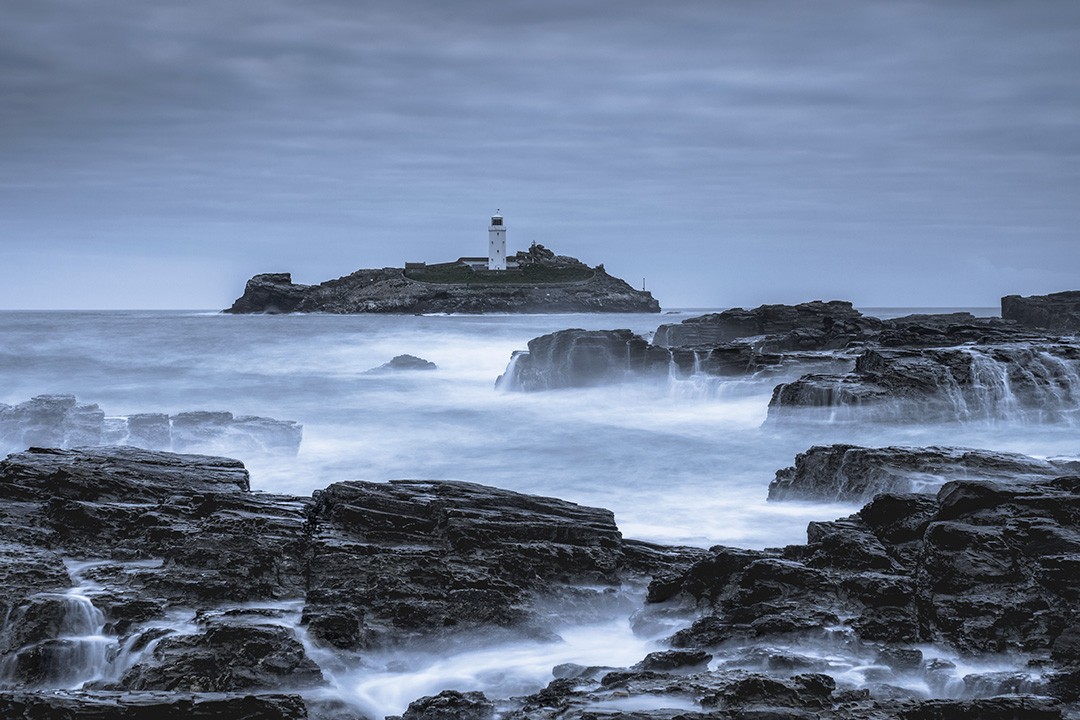 The coast comes alive as hypnotic waves buffet harbour walls and rain lashes the landscape. In full unbridled glory, the storms evoke the Cornwall of Daphne Du Maurier's Jamaica Inn, set in nearby Bodmin Moor.

The Gurnard's Head and Godrevy Point are good spots to storm watch. It's an exhilarating experience but can also be dangerous, so take advice from the St Ives Information Centre before heading out alone.

4. Dog friendly

Most dogs love beaches but many of those in Cornwall don't welcome dogs in the summer. In the winter, however, most lift their restrictions and miles of deserted beaches are opened up to dog walkers.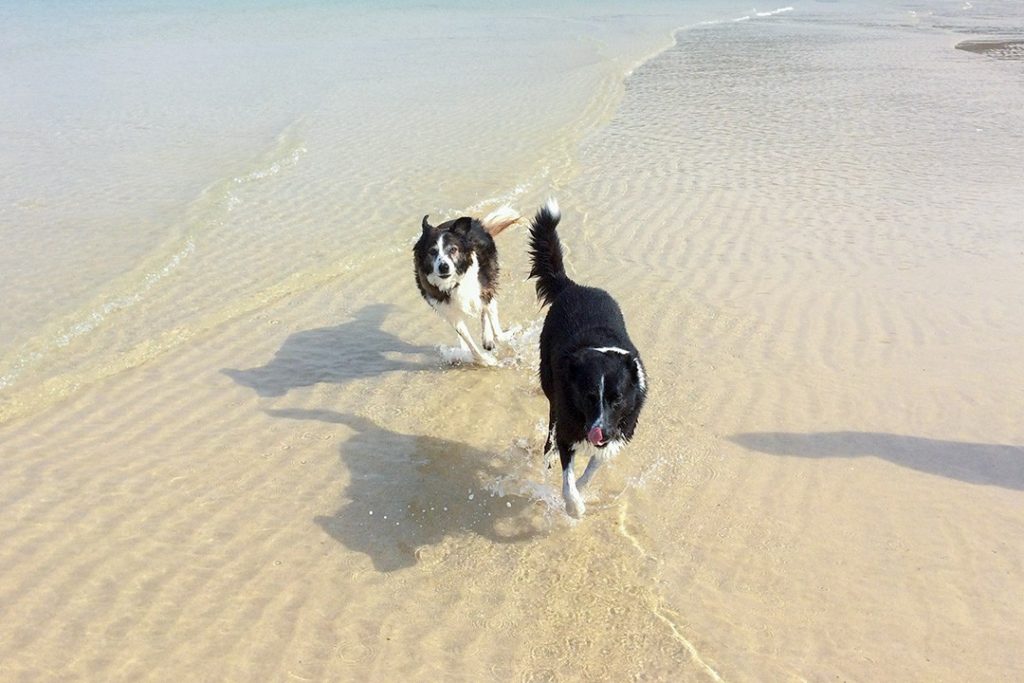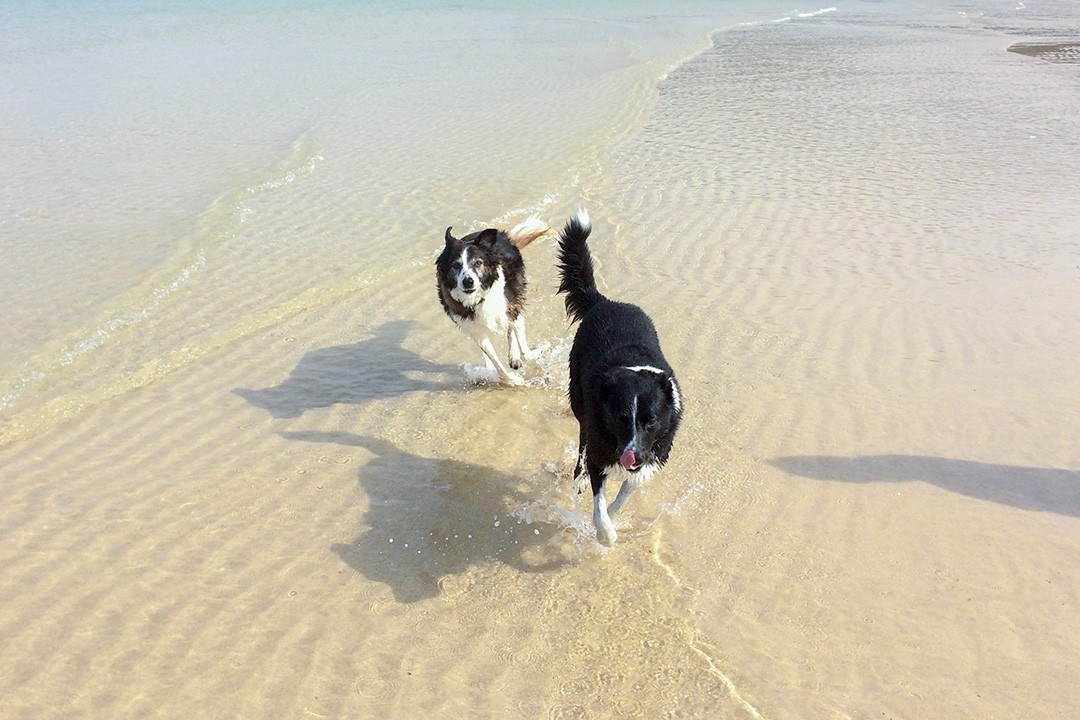 A St Ives winter break means you can bring along your four-legged friend and enjoy Porthmeor, Porthgwidden, Harbour and Porthminster, all of which place restrictions in the summer. There are few things more refreshing than a winter walk along a windswept beach with a happy dog chasing the waves.

5. Surf's up

A St Ives winter break is ideal for surfers. Waves swell across the Cornish coast driven by low pressure systems off the Atlantic, creating a vast, exhilarating surfers' playground.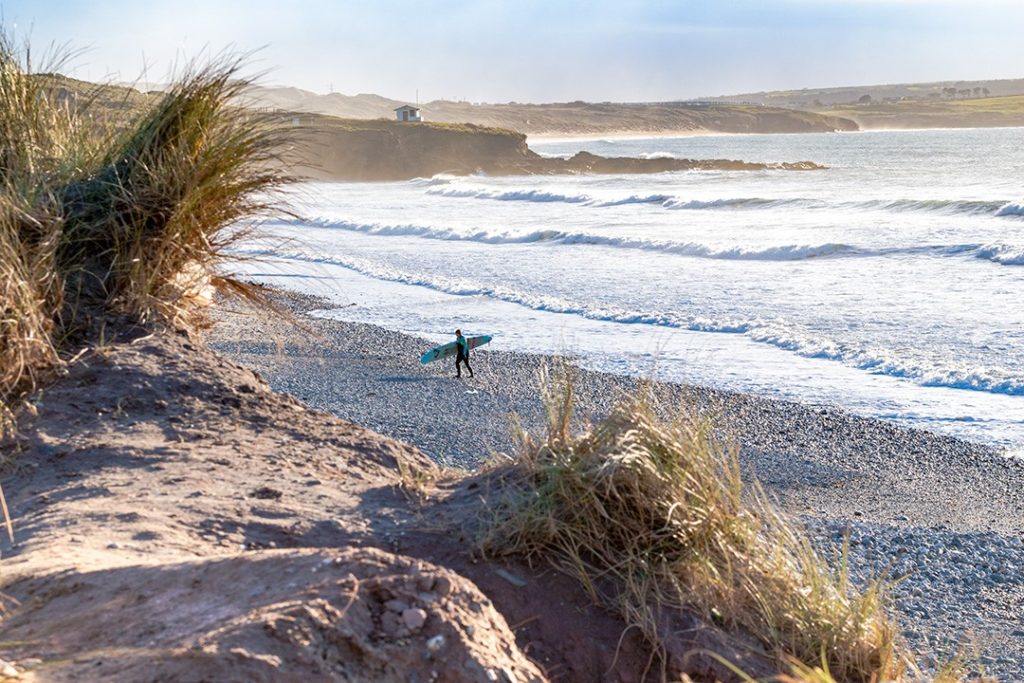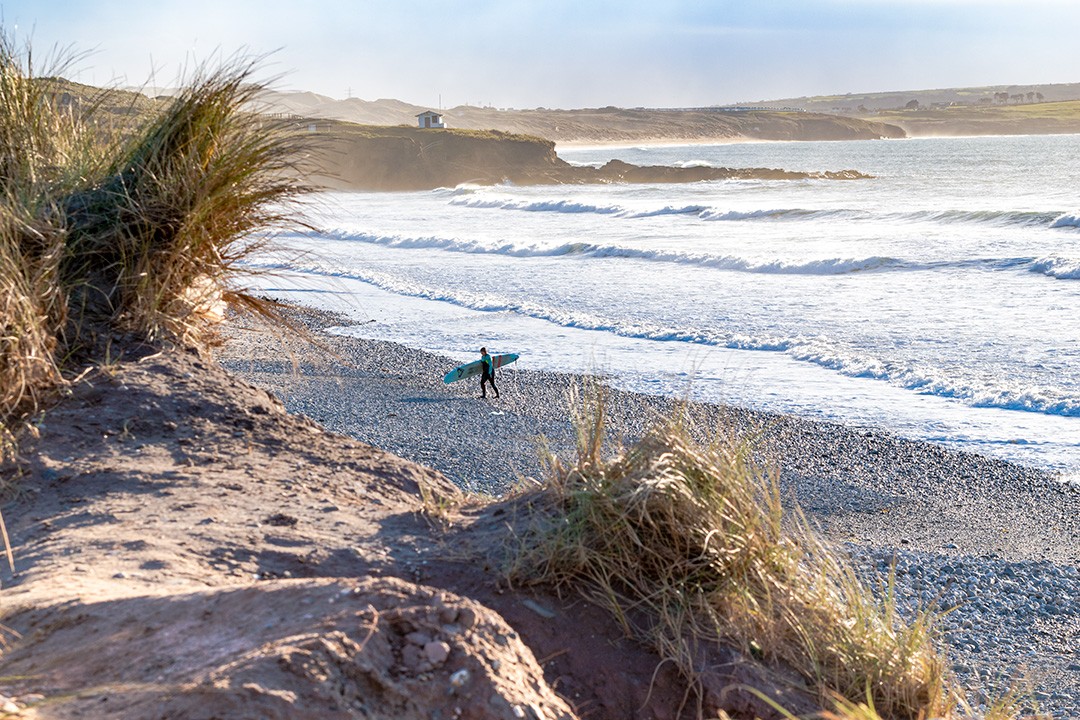 If you prefer to watch, winter is the season to do so. The fair-weather surfers are long gone, leaving the waves to skilled enthusiasts. The grace and skill of surfers who know what they're doing is a thing of beauty – and Cornwall in the winter is the perfect place to see it.
6. Winter walks

A winter's day, a windswept cliff and a crisp day's walking along a secluded beach is far more rewarding than a day of sunbathing. The scenic beauty of Cornwall filtered through the winter sun is nothing less than life affirming.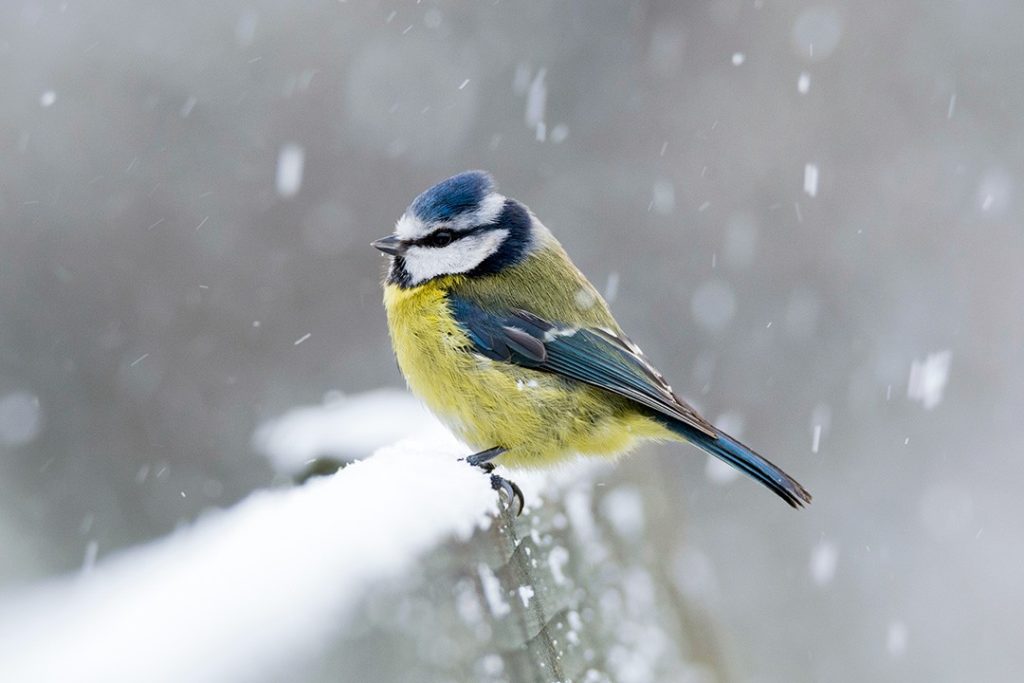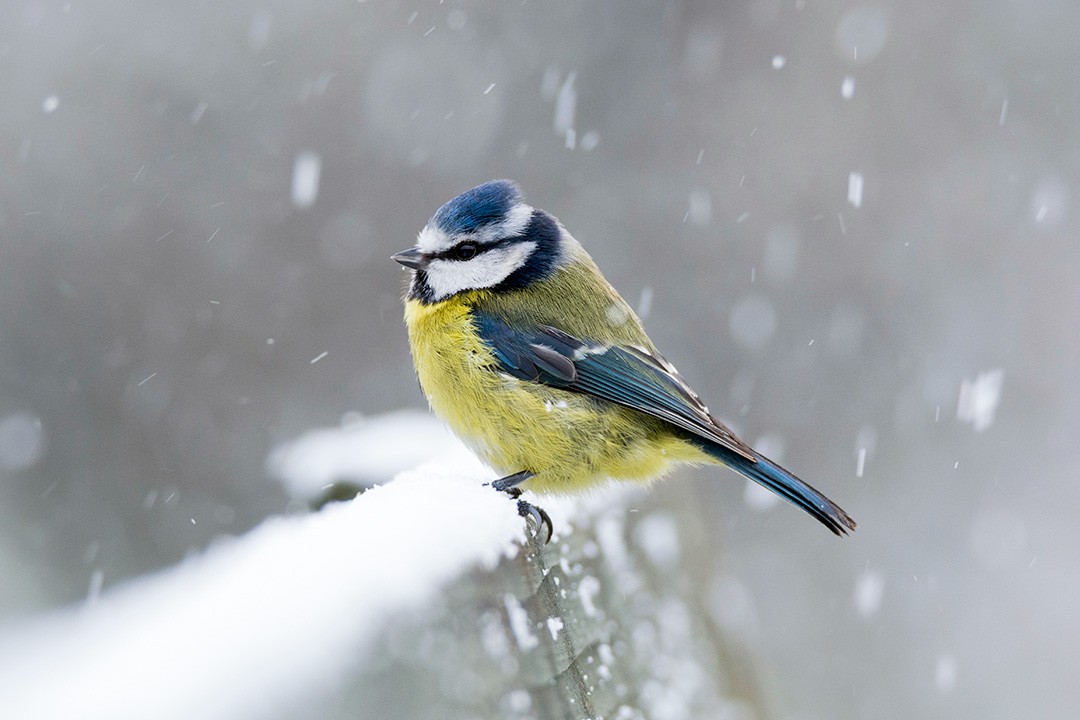 Wrap up warm and walk a section of the South West Coast Path or St Michaels Way which runs from St Ives Bay to the iconic St Michaels Mount (12 miles one way).

Don't forget to pack your camera. The low sunlight is perfect for capturing Cornwall's unique beauty. From frost-covered moorland to stormy seas, Cornwall in winter is a different character.

7. Cosy pubs

After a day of walking (or surfing), curling up in a cosy pub can feel close to divine. A St Ives winter break wouldn't be complete without a visit to The Sloop Inn, a prime spot for warming up after a day outside.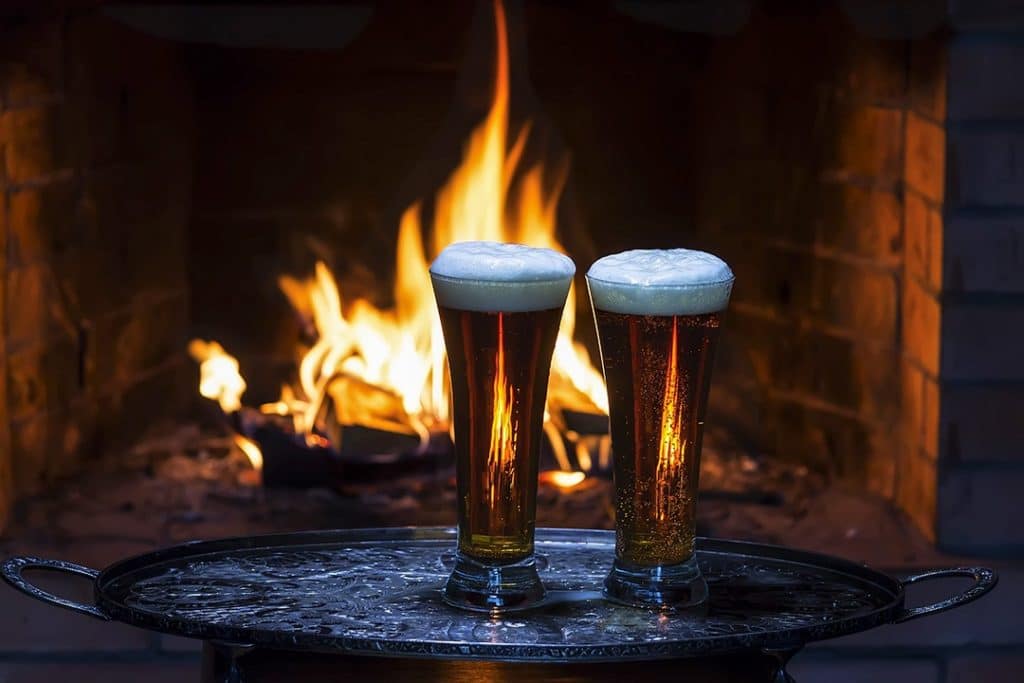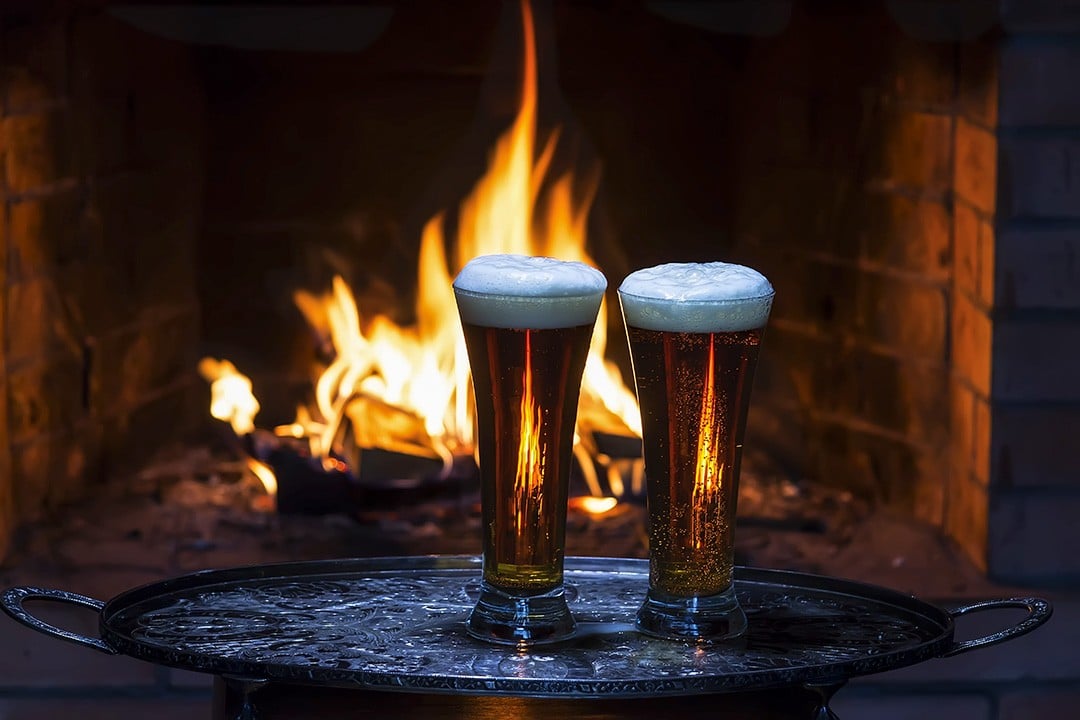 You might also want to try The Garrack with its choice of places to hunker down. Opt for a seat by an open fire or perch by the window to watch the wintry waves.

If nothing else, St Ives is a wonderful bolthole to simply lock yourself away in a cosy cottage, cook with fresh produce, enjoy good wine and spend long evenings by an open fire.

8. Hearty Cornish food

In winter, Cornish food comes into its own. Piping hot pasties, fish and chips and cream teas are all delicious but not exactly light.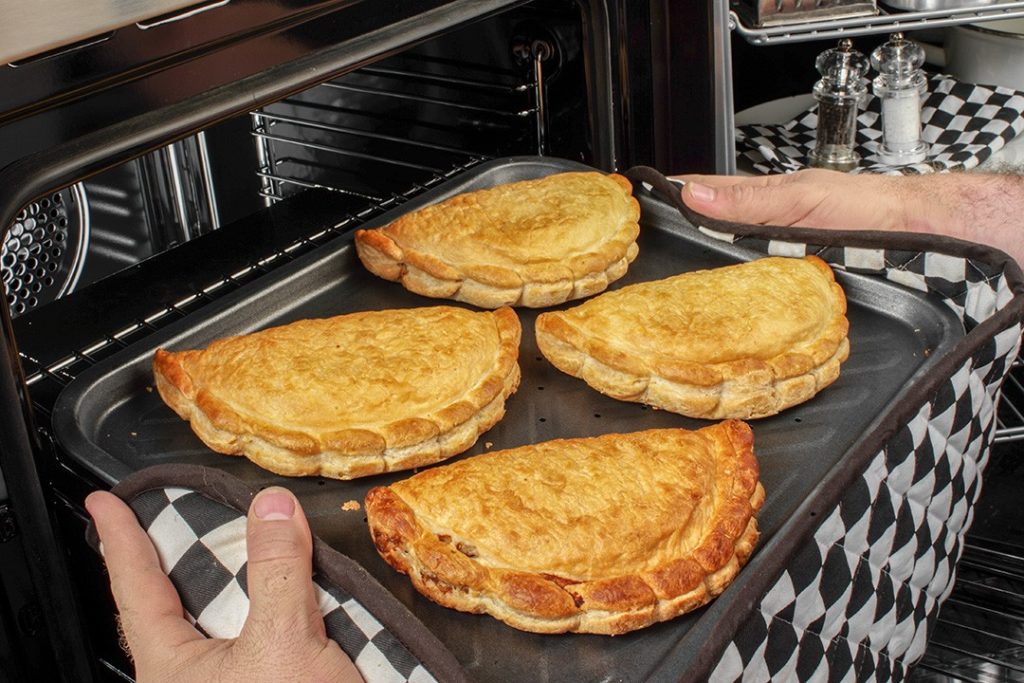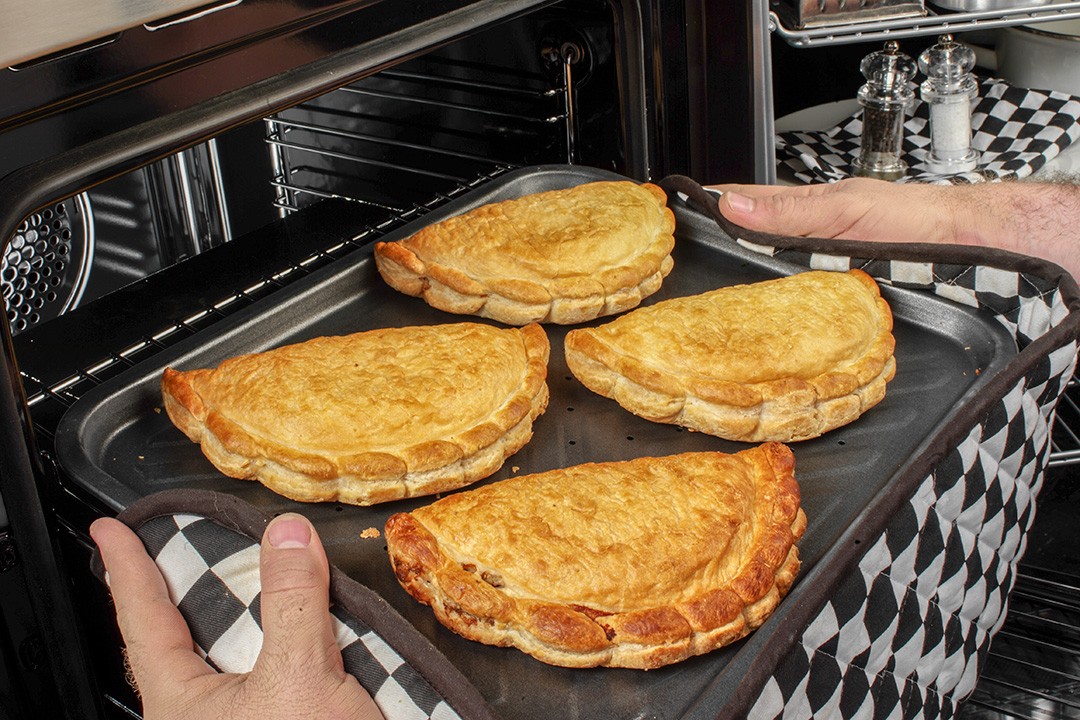 In cold weather, these hearty foods serve an extra purpose: not only are they delicious, they satisfy a natural craving for stodge. A St Ives winter break means you can indulge in the best of Cornish cuisine when it's most fulfilling.

9. Lantern Parade

It's far too early to be thinking about Christmas, but we couldn't recommend a St Ives winter break without mentioning the Lantern Parade, which welcomes both locals and tourists.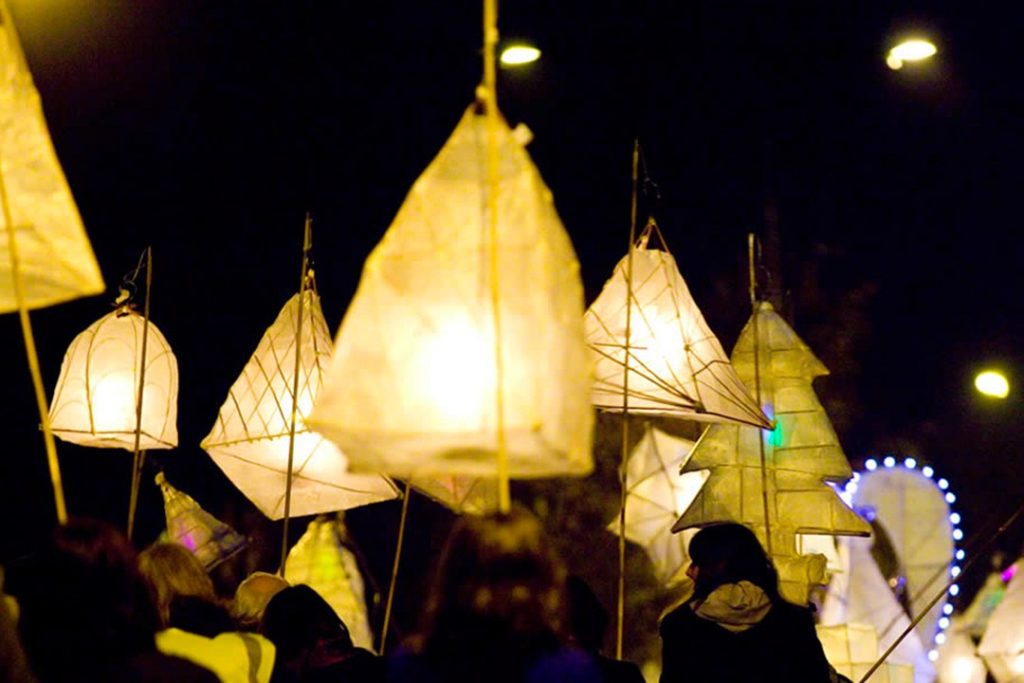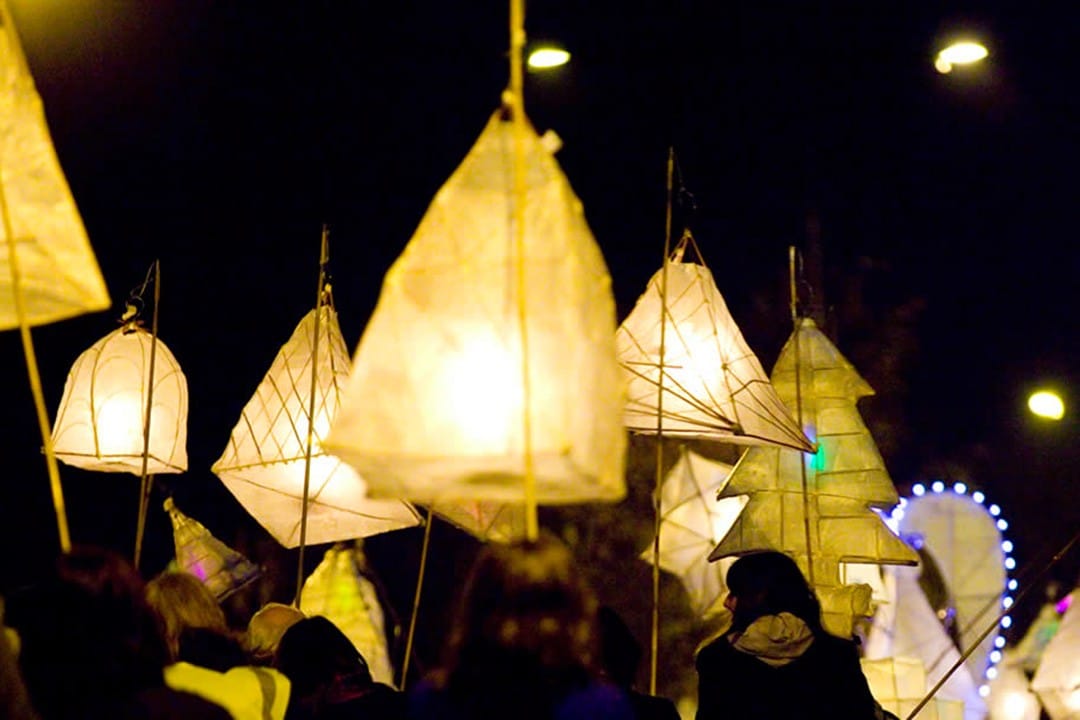 The parade starts at St Ia Parish Church and proceeds through streets lined with sparkling Christmas trees and festive shop windows. If you don't want to join in, you can watch from the sidelines.

10. Easier access to nearby sights

A St Ives winter break makes it easier to access the many weird and wonderful sights in Cornwall without battling crowds for parking or queuing for entry.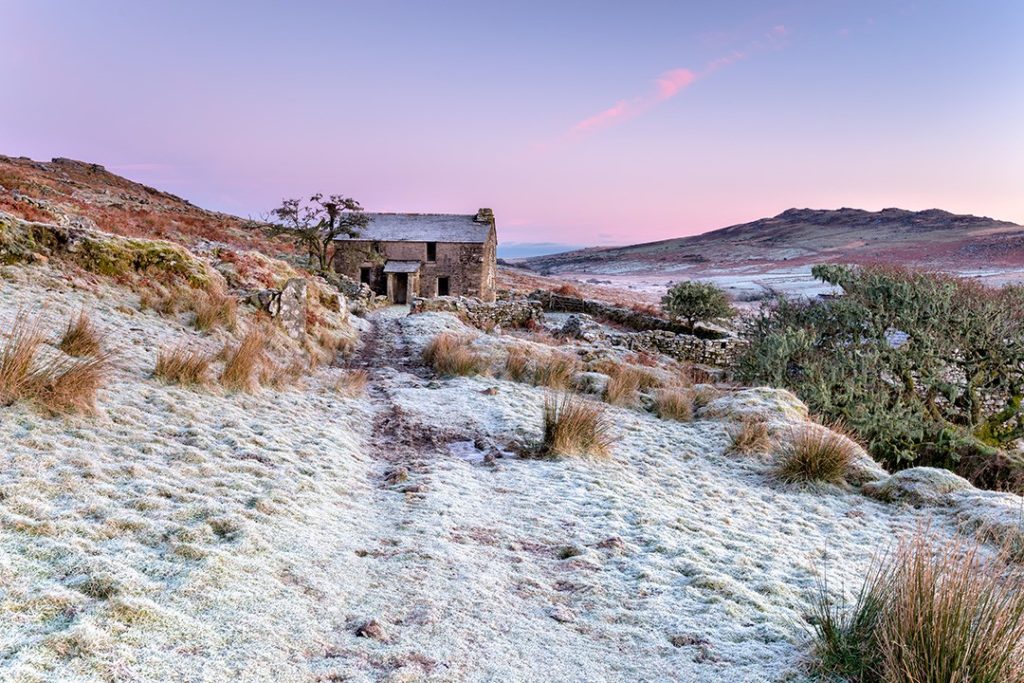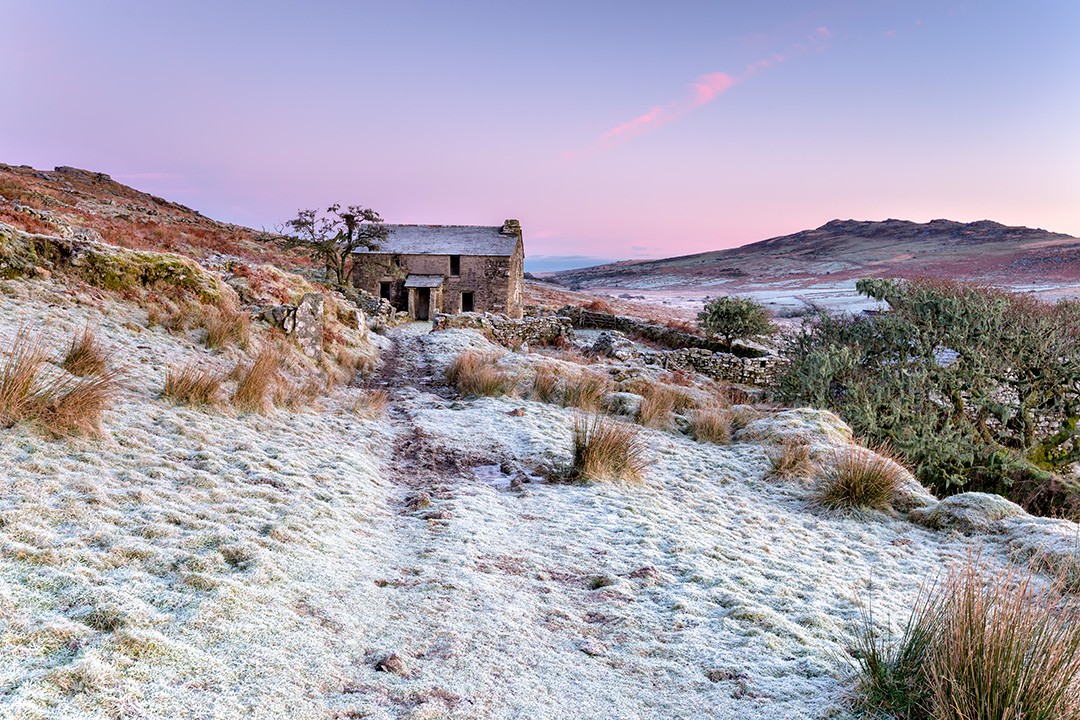 For example, figures from Highways England show that the number of vehicles on the A38/A30 turn-off at Bodmin peaked to 42,000 a day in August 2017 compared with almost half that in January. This is echoed all across the county.

If you want to visit Bodmin Moor, St Michael's Mount and Cornwall's other iconic sights, visit St Ives in winter and enjoy all the rugged beauty of Cornwall at a far more peaceful pace.
---
Enjoyed this post? pin it for later…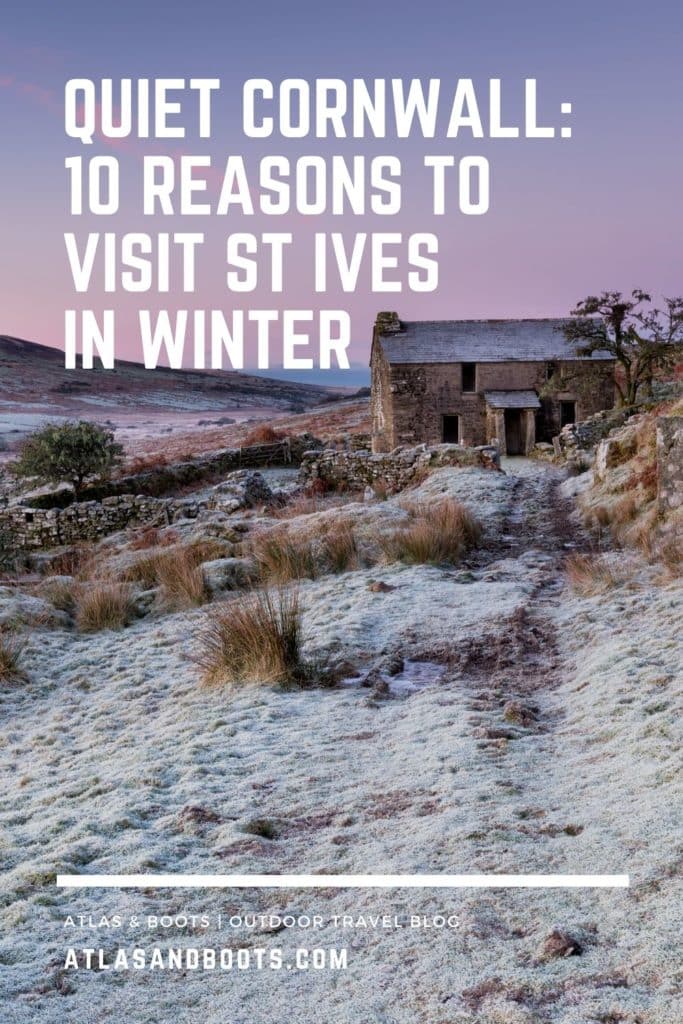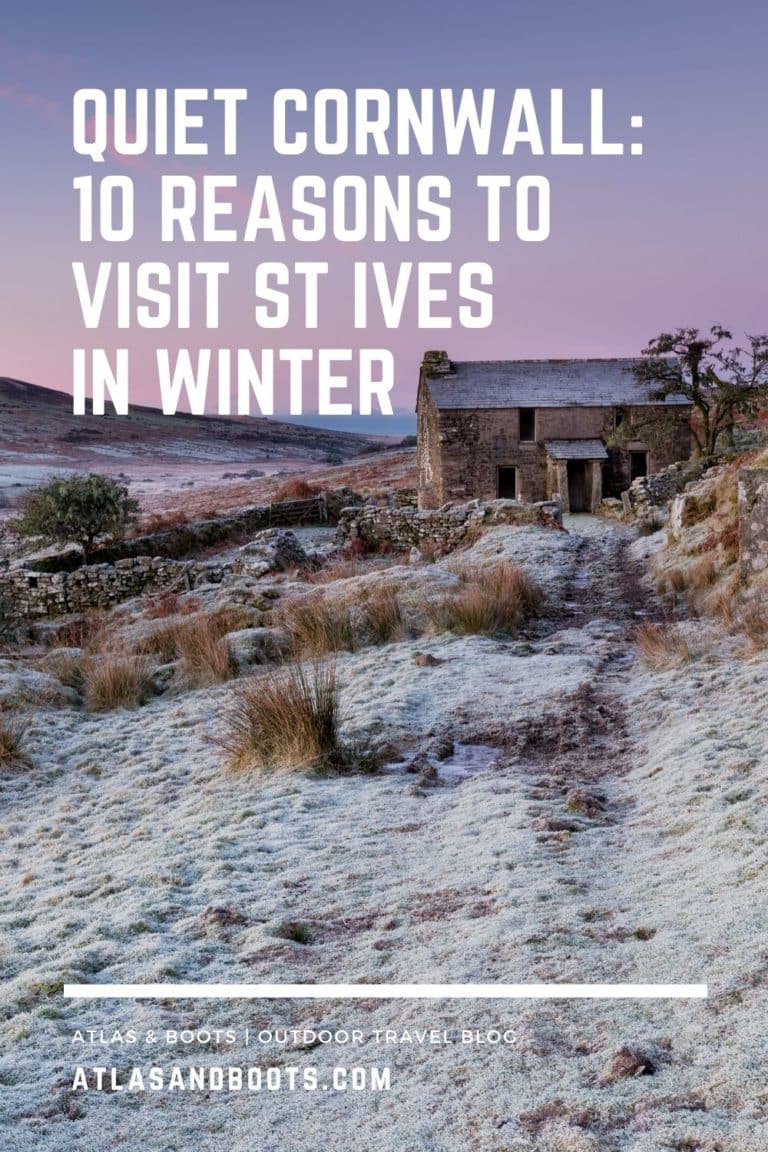 ---