Atlas & Boots is an outdoor travel blog read by over 250,000 people a month. If you're a first-time visitor, this is a good place to start. Below, you will find our 'best of' collections: curated lists of our most popular content from the last six years.
You can also learn more about us, meet the founders, find out how it all started with our first journey in 2014 and see who we've worked with on our press page.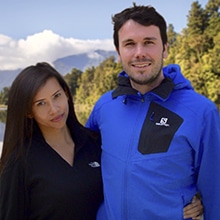 Latest Posts
Read more on the blog
Epic treks
Day hikes
Debate
wildlife
Exploration junkies
Seven summits
Environment
Diving & Snorkelling
Great reads
Read Kia's novel
Movies
Find something to watch
Looking for more?
accommodation architecture beaches bucketlist budget camping cities culture cycling day hikes debate deserts diving & snorkelling environment expats explorer facts featured female travel forests gear & tech gear guide geography heritage & ruins hiking & trekking horse riding how to human nature interview islands lakes languages luxury mountains multi-day treks National Geographic Journeys nature personal photography rivers sailing seas & oceans seven summits transport wildlife