Swimming with humpback whales in Tonga was a truly humbling experience that very nearly didn't happen for us! But luck was on our side that day
It was late October, approaching the very end of Tonga's whale watching season. We had been delayed in Samoa about a week longer than expected and arrived in Tonga just two days before the last day of the season.
Desperate not to miss our opportunity to swim with whales, we hastily flew north to the Vava'u Islands, one of the best places to see the humpbacks. These majestic creatures migrate north from the Antarctic every summer to breed in warmer waters, heading back as soon as their young are strong enough for the journey.
We managed to secure a place on the very last outing of the season. Gary from Dolphin Pacific quietly explained that we shouldn't get our hopes up.
Firstly, customers usually give themselves at least three days for swimming with humpback whales in Tonga  – we had only one.
Secondly, most of the whales had already started the journey back, so our chances of seeing one were slim.
Finally, we were acutely aware of the strict laws designed to protect the whales, so weren't prepared to pressure the guides to 'give chase' as some tourists do.
We started the day at 8am, just as the glorious Pacific weather deserted us without warning. The sea became turbulent and unforgivingly grey. Despite my eternal optimism, perhaps Gary (and Kia, the eternal realist) were right: maybe this once-in-a-lifetime opportunity would be just a damp squib.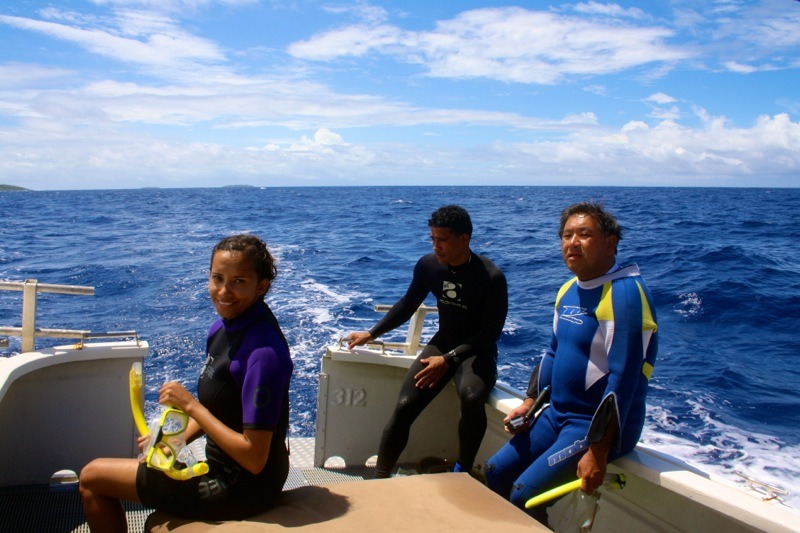 Aside from the two of us, there was a third tourist, Koichi from Japan, on the boat. He had spent four days whale watching and this would be his final day. I noted that he had the same model of GoPro camera that I had heartbreakingly ruined the day before.
Perhaps, if we did see whales, it wouldn't go undocumented like I had feared. It was the one thing that cheered me up on this increasingly dismal day. Two hours in amid some very choppy seas and lashing rain, it wasn't looking good.
"Whales!"
To our sudden joy, a mother and her calf had been spotted off the bow. However, due to a law about the positioning of our boat, we couldn't get in the water. Another hour passed and we clung onto hope that the day would end well.
The second time we spotted whales, we quickly entered the water as instructed. Unfortunately, we were too late to even get a glimpse and returned to the boat with nothing but a mouthful of salty water in our snorkels.
Another hour crept by until once more, we were rushed into the water. This time, to our wonder and joy, we were rewarded with an incredible few seconds swimming alongside the two humpbacks. When we re-boarded Kia and I couldn't stop smiling.
Atlas & BOots
"Amazing!" we repeatedly exclaimed, unable to find another word. Seeing these beautiful mammals in their natural habitat was truly awe-inspiring. That signalled the turning of our luck.
The skies brightened by noon and we managed to swim with whales three more times, gaining more intimate and breathtaking views. It was such a surreal and humbling experience. Seeing these majestic creatures up close was undoubtedly one of my top travel experiences ever.
And to top it off, Koichi captured some fantastic footage that he was only too happy to share with us.
Thanks, Koichi!
Swimming with humpback whales in Tonga: The Essentials
What: Swimming with humpback whales in Tonga.
Where: We stayed at Vava'u Villa just a 3-minute walk from Muikilekila Beach – a rocky beach facing the harbour of Neiafu. Vava'u Villa is a relaxing spot with superb panoramic ocean views. Guests can make use of hotel bicycles for free.
When: The best time to visit Tonga is between May and October during the country's dry season. The wet season is from November to April, with December and January the wettest months.
The best time for swimming with humpback whales in Tonga is during the mating season which runs from early July to late October. During this time daily whale watching trips run every day of the week except Sundays.
How: The town of Neiafu is strung along the fringes of Port of Refuge – quite possibly one of the world's most photogenic harbours! Dolphin Pacific is located right on the waterfront in the centre of town, next to the Puataukanave International Hotel and the small boat marina.
To get to Vava'u book flights with REALtonga who offer some of the best deals in the Pacific as far as domestic flights go and the views are sensational. Book international flights to Tonga via skyscanner.net.
---
Enjoyed this post? pin it for later…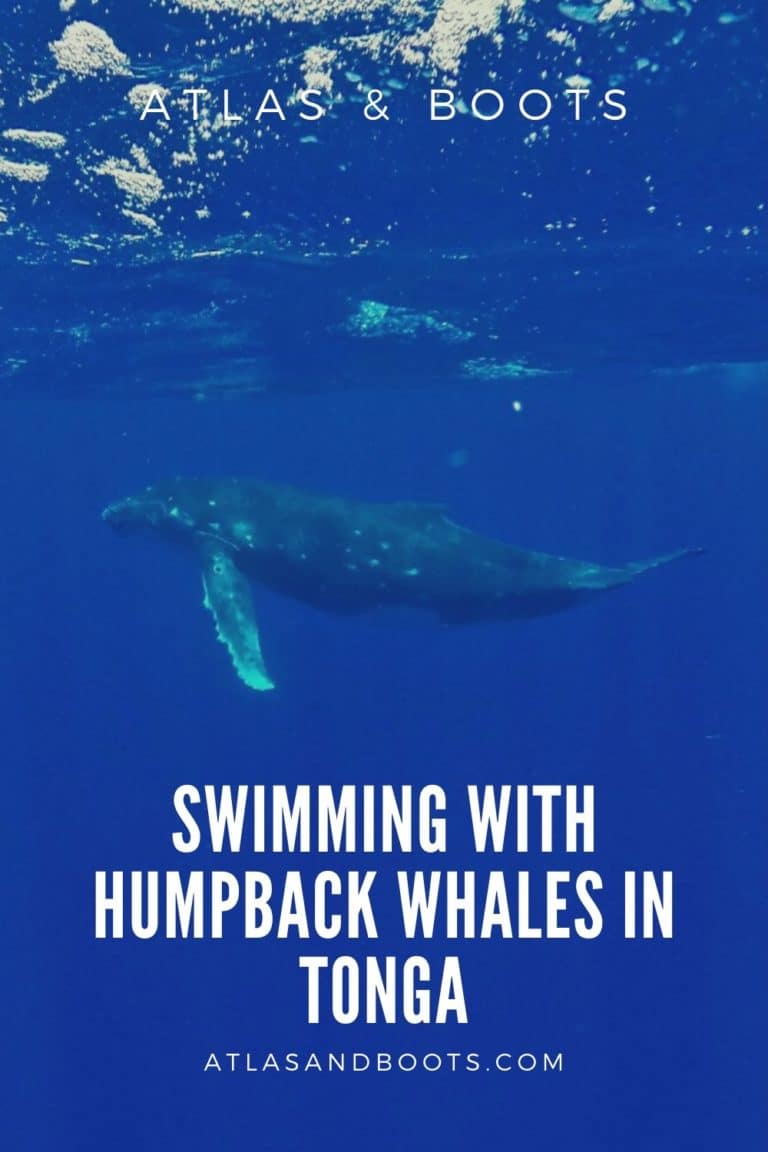 ---