A guide to hiking Ella Rock by yourself, including detailed directions, a downloadable route map, a video and a list of essential tips
Ella in Sri Lanka is beautiful, they said. 'The closest thing to an English country village' and the perfect place to slow down, we'd read.
I dolefully thought of this when darting across the thundering traffic to dodge yet another taxi driver insisting on taking me somewhere I didn't want to go. The main street, stacked with milkshake huts and charm-free cafes, is a loud and roiling stretch of conveniences set up for the tourist alone.
Only in leaving the village and literally heading for the hills will you see the Ella of the guidebooks: grand and expansive vistas that plummet and soar as far as the eye can fly.
Nowhere are they more impressive than at the summit of Ella Rock, a dramatic peak approximately 5km from the town. Hiking Ella Rock is fun, confusing, taxing and rewarding. Here's how to hike it without the help of a guide.
hiking directions
Start: Ella railway station
Finish: Ella railway station
Distance: 10km round trip (approx.)
Time: 3hr round trip (approx.) – with an extra hour for viewing at the top
1. Start at Ella railway station. Once you enter the station, turn left and walk to the end of the platform. Step down onto the tracks and walk on from there. Don't worry about the sign warning against entry; everyone, including the locals, do it every day and no one will stop you.
The walk is reminiscent of the classic movie Stand By Me, so take your time and enjoy the view. Take note, however, that this is a working railway so be aware of trains and move off the track if one approaches.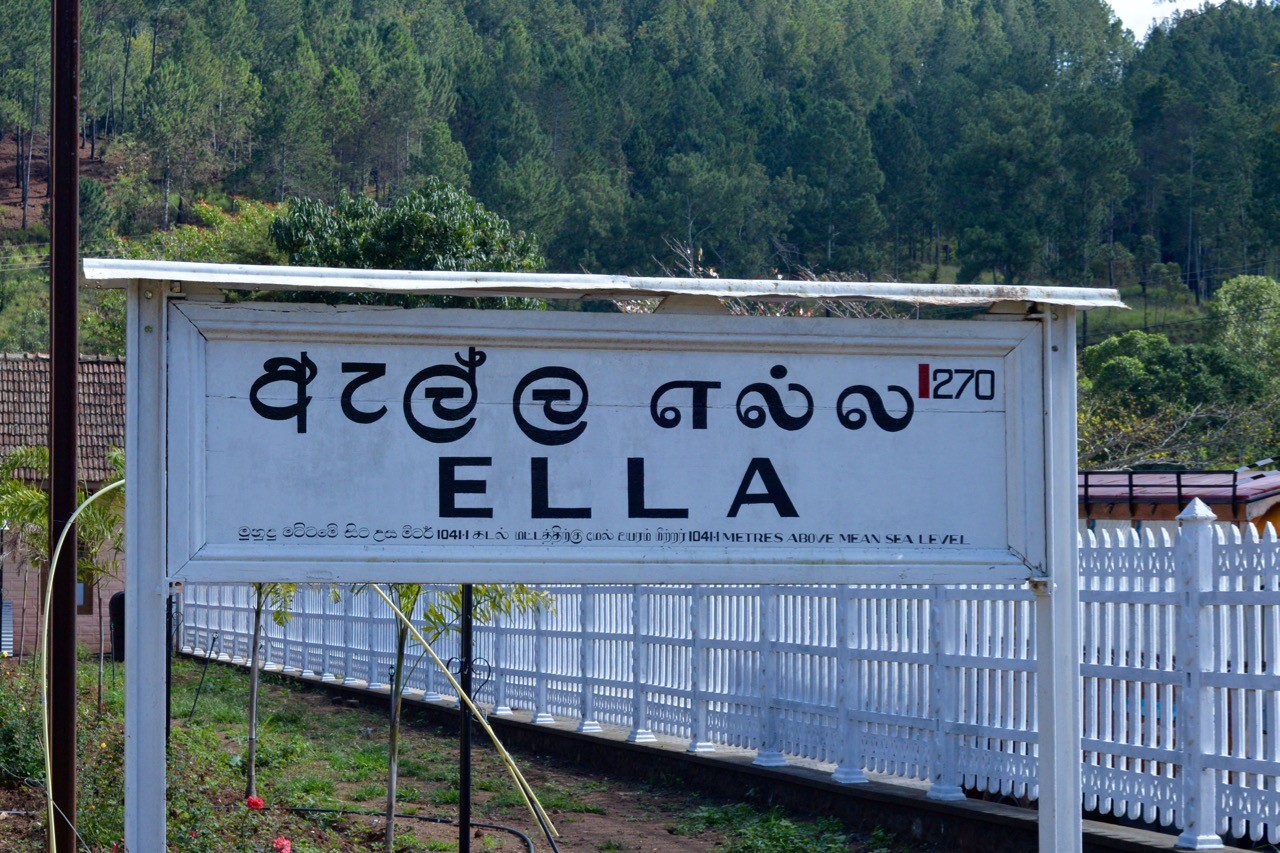 2. Walk along the tracks for approximately 40 minutes. You will eventually arrive at Kithalella railway station. Keep walking along the tracks past the station. Ignore anyone that says you're going the wrong way, or who tries to direct you to the 'correct' route. Touts do this to confuse tourists into buying their services as a guide.
Update 25-Sep-2017: A comment from reader David Hinrichs has warned that there are even fake signs now, so be sure to follow our instructions carefully. If in doubt, use our Ella Rock hiking map above.
3. After 5-10 minutes, look out for a rock marked with a blue arrow and a label which reads 'Ella Rock'. Turn left at this juncture. The marking fades over time (and may even be covered with cement), so make a note that you have to turn left after waymarker 166 ½ but before waymarker 166 ¼.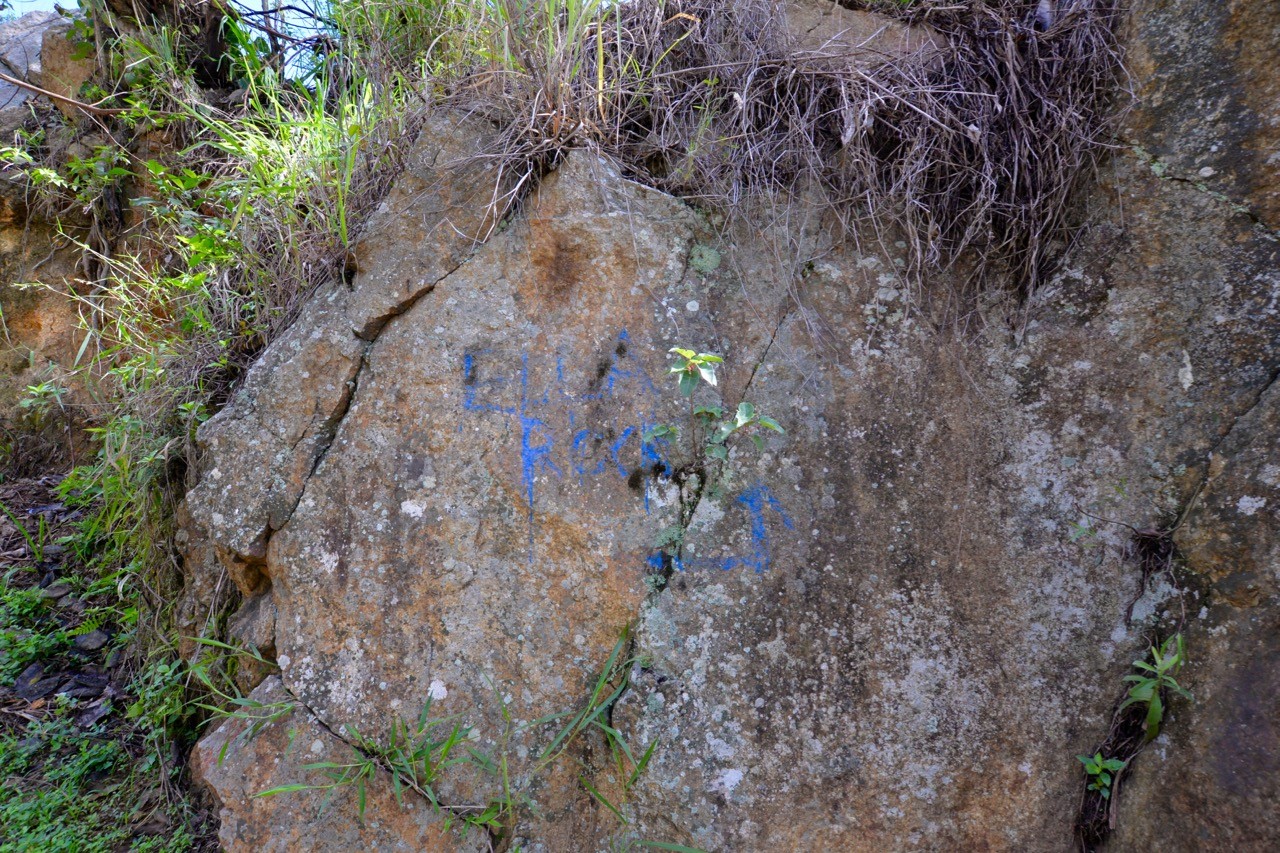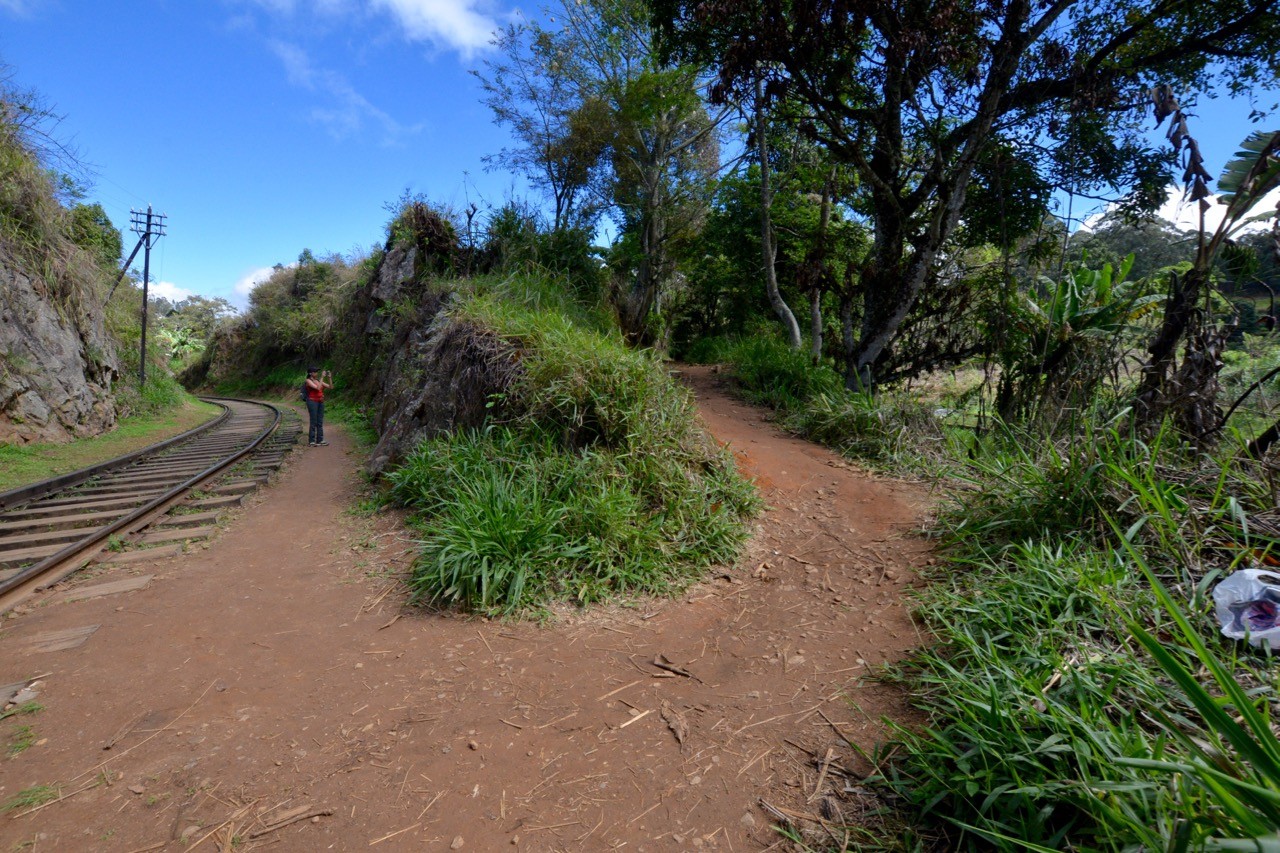 4. Follow the path and cross the footbridge. After the bridge, you will come to a fork in the road. Take the left path (shown in the video below). The alternative path also leads to the top but it meanders more and is more likely to get you lost.
5. Stay on the path up into the tea plantation. Soon after, you will pass some long grass and may start to doubt that you're on the right trail. Keep going. We are told that touts keep the grass long to create confusion. Keep straight on the path; don't turn off.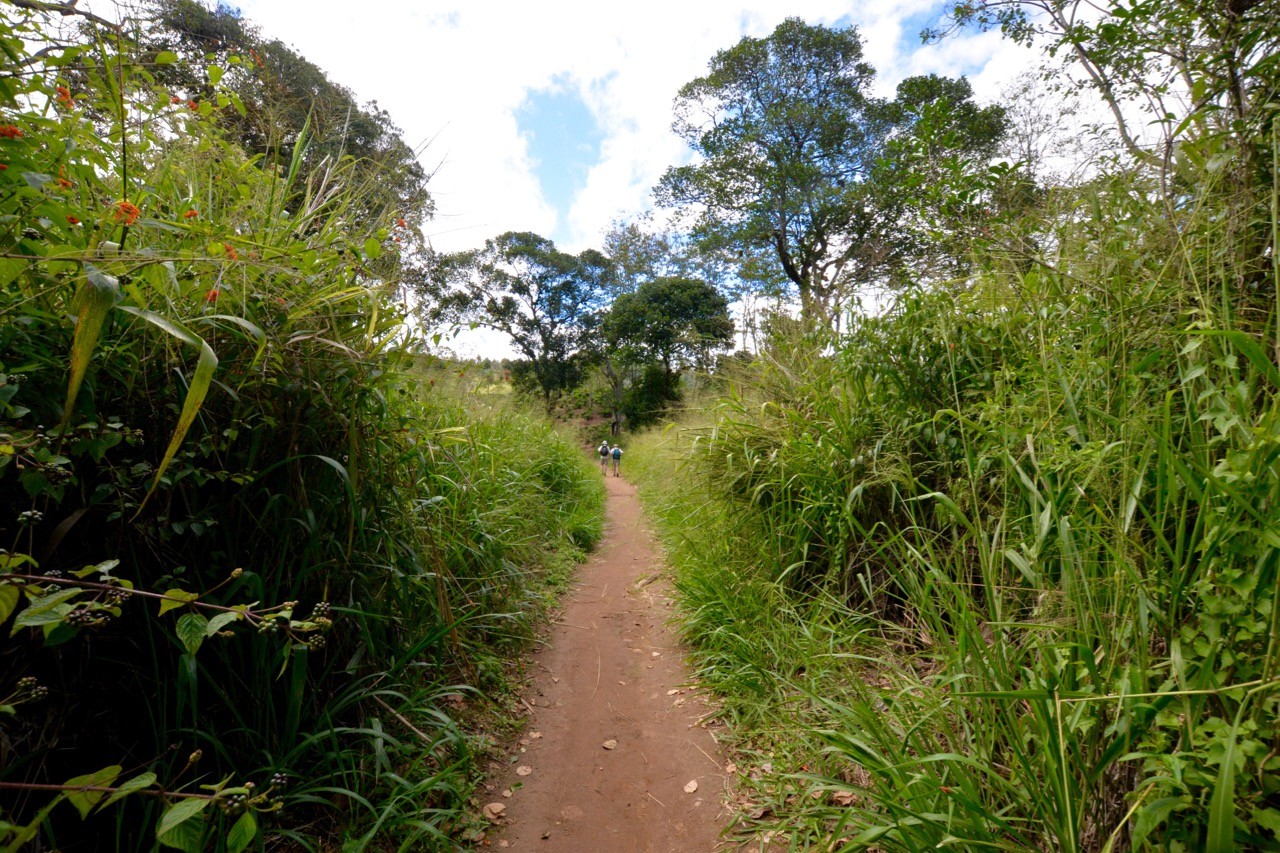 6. Soon after the long grass, the trail will open up and veer right. This will lead you to an interim viewing point.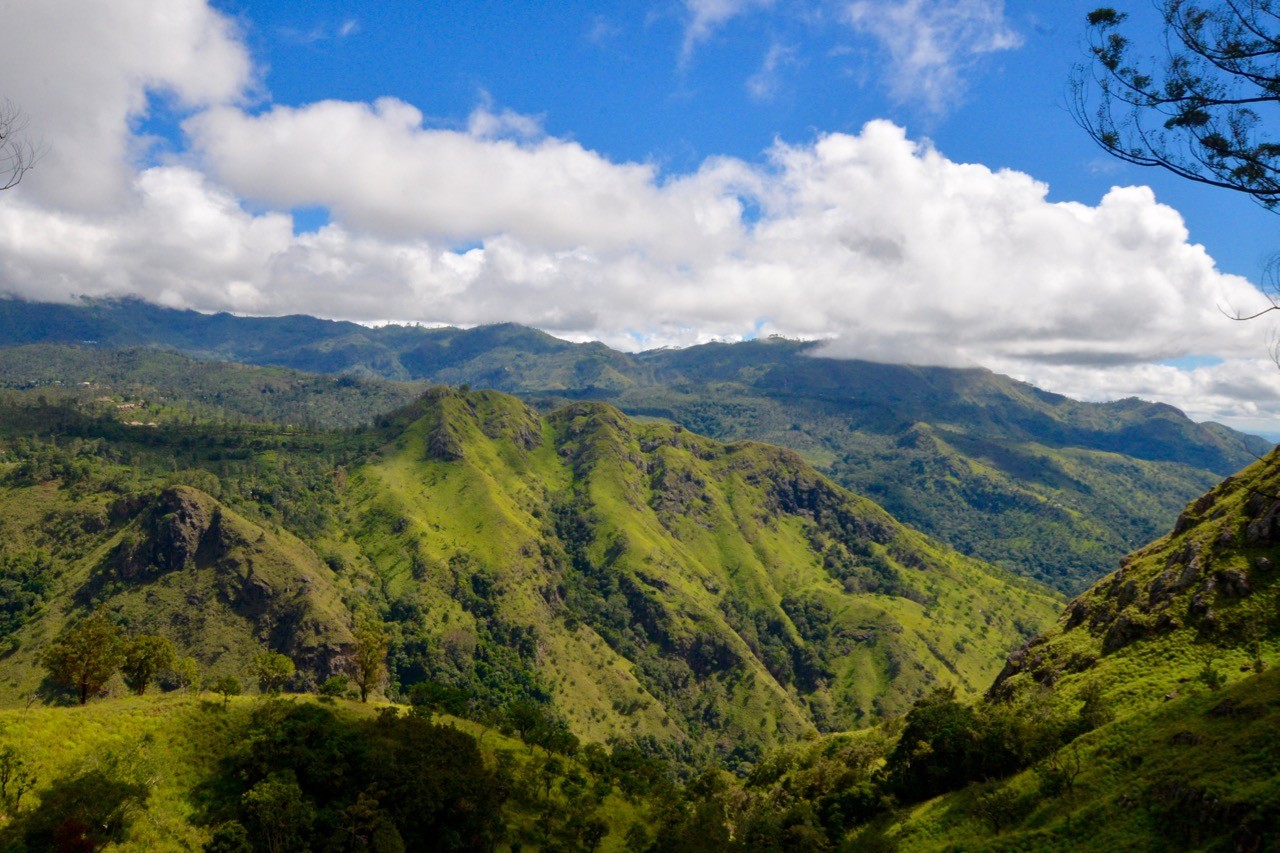 7. From the interim viewing point, it's a straightforward but steep path to the top of Ella Rock. Once there, take your time to enjoy the view – it's one of the best in the country!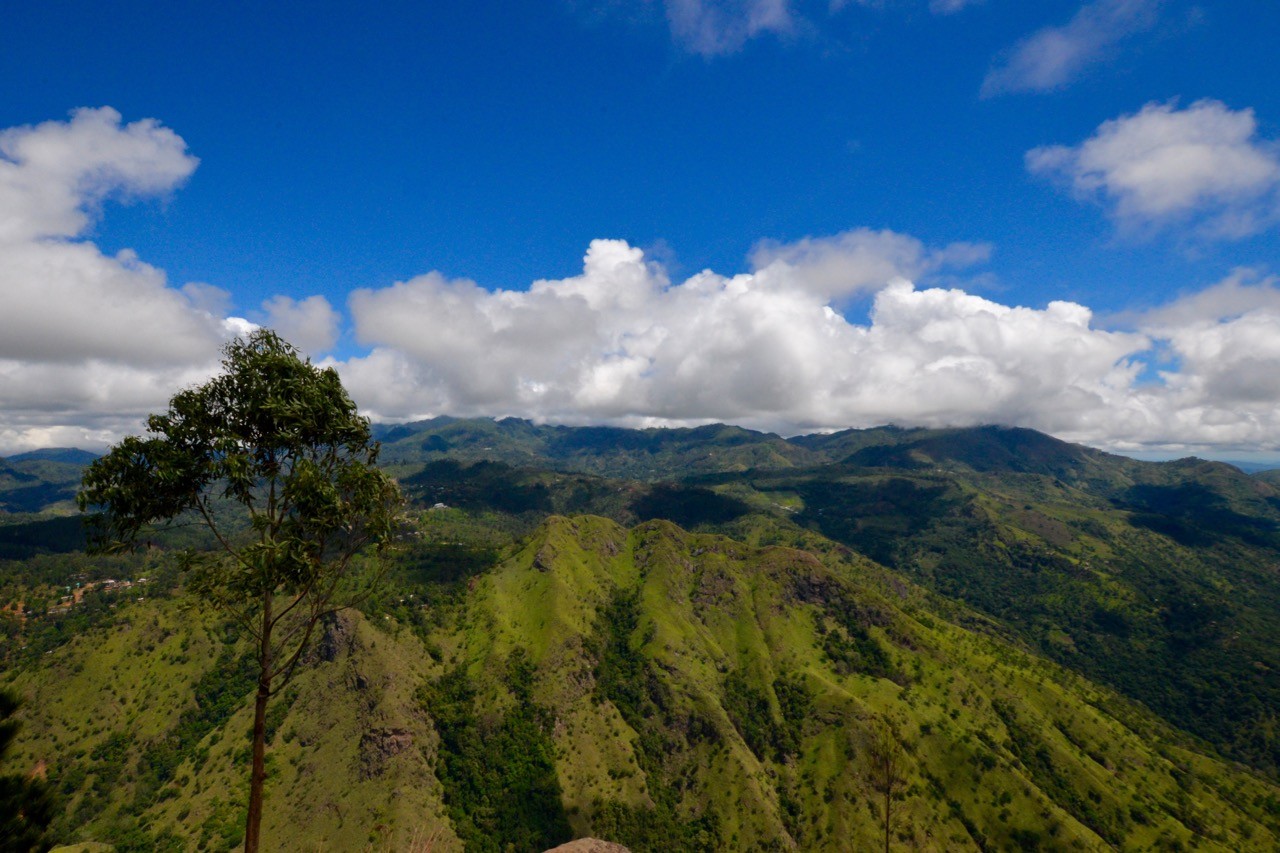 On the way back down, you may wish to take an alternative route. To do this, go back to the interim viewing point and simply follow tourists heading in the opposite direction of the path that led you there.
Update 5-Aug-2023: An email from Megan has told us that there is now a charge of 900 LKR ($3 USD) for adults and 450 LKR ($1.5 USD) for children to access the main viewpoints. A ticket office and toilets have been installed. The lower viewpoints are still free.
Ella Rock hiking tips
Start early: The midday sun is extremely strong so start your hike to Ella Rock early. Aim to leave Ella railway station no later than 9am.
Wear sensible shoes: The hike to Ella Rock is steep towards the end and can be slippery after rain, so wear appropriate shoes.
Pack the basics: As with any hike, don't neglect the basics. Take plenty of water, snacks, sunscreen and insect repellent. I had to pause for a snack break in the steep final stretch as I was very low on energy.
Avoid touts: On two separate occasions, we were told by touts that we had gone wrong. We thanked them politely and continued on our planned path to the summit of Ella Rock. One couple we met at the top said they were taken from the right path onto a more convoluted route and then asked for a tip. Trust your instincts.
Avoid leeches: We read that there were leeches on the path to Ella Rock, so wore full-length trousers but saw nothing of these slimy creatures. To avoid getting too hot, wear zip-offs that you can put on when walking through tall grass and take off again when desired.
Tell us how it went! We update this guide every few months so please email us to tell us about your hike to Ella Rock or if anything has changed since our last visit.
Ella Rock hike: the essentials
What: Hiking Ella Rock in Sri Lanka.
Where: We booked our stay fairly late so ended up on the main thoroughfare at Ella Dream Cafe. While the rooms were lovely and spacious, they were also ridiculously noisy (a mixture of traffic, tourists and thumping music from the adjacent bar).
Instead, we recommend Lonely Planet's suggestions of Ella Flower Garden Resort or Zion View Ella.
When: The best time to visit Ella is Dec-Mar when the Hill Country is driest. The shoulder season of April and Sep-Nov is a decent time to visit while the Yala monsoon season of May-Aug brings rain to the Hill Country.
How: If you're planning on doing more hiking around Sri Lanka it's worth investing in a decent map. Sri Lanka 1:500,000 + city plans waterproof travel map is by far the best map available for hiking in Sri Lanka. On one side of the map is relief shading, spot heights and names of mountain ranges and prominent peaks.
You can reach Ella by rail from Colombo and Kandy (check timetable here; note that 'Ella' is spelt 'Elle' in the search dropdown).
There are various bus routes available depending on your point of origin. It's worth noting that we found bus travel to be quite stressful in Sri Lanka so you may wish to take a transfer instead. Your hotel can arrange this but it's always worth negotiating a discount as these are usually inflated (e.g. if quoted 15,000 LKR, ask for 11,000).
Many tourists opt to hire a driver for the entirety of their trip. This costs around $45 USD per day (including the days you don't use the driver). We used Ajaa (+94 777 284 178) and Sisi (+94 777 203 083) for shorter transfers and found them to be friendly and reliable.
Most international flights land at Bandaranaike International Airport (CMB). Book flights via skyscanner.net for the best prices.
---
Enjoyed this post? pin it for later…
---
Lonely Planet Sri Lanka is a comprehensive guide to Sri Lanka, ideal for those who want to both explore the top sights and take the road less travelled.
Lead image: Atlas & Boots