We've been generally lucky in terms of travel ephemera. In the Norwegian Arctic, we saw incredible displays of the northern lights. In Tonga, we swam with whales on the very last day of the season and in the Galápagos, we snorkelled with penguins. Despite this, I kept my expectations low for our leopard safari at Yala National Park in Sri Lanka.
It was raining heavily and our guide, a Sri Lankan Scotsman named Damian, warned us that leopards tend to retreat to caves when it's wet. In addition, fellow tourists had been out on two safaris the day before with no luck in sight.
We set out and drove for several hours. We saw herds of spotted deer, peacocks, wild boar, buffalo and a whole host of birds – but no leopards. As the light faded, so too did our hopes. However, just as we readied to leave the park, Damian heard a monkey's alarm call warning its peers that a leopard was close by. We were whisked away and within minutes were sat a few metres away from a majestic female leopard.
To help you get the most from your own visit, we put together 10 practical tips for spotting leopards at Yala National Park.
Visit in the dry season
The dry season offers the best chance of spotting leopards at Yala National Park. These elusive creatures prefer dry weather and are more likely to be out on the prowl during the months of June to September when rainfall is at its lightest. In rainy months (Nov-Jan and Apr), the leopards often retreat to caves, reducing your chances of seeing them in the wild.
Noel Rodrigo's Leopard Safaris helpfully offers the below chart breaking down the best months to go leopard spotting at Yala National Park.

It's worth noting that we visited in January and despite fairly heavy rain, we managed to spot a leopard lazing in a tree so if you can't visit in the dry season, don't give up hope altogether.
Key
+ good chances of sighting
++ very good chances of sighting
Dark green background: Occasional rainfall expected
Light green background: Rainfall possible but unlikely
White background: No rainfall expected
Don't book a safari off the street
You might be told that you can just rock up to the gates at Yala National Park and pick up a safari on the cheap. This is true but be warned that cowboy outfits abound. Operators don't need professional accreditation to bring visitors to the park and you'll likely be stuck with an inexperienced guide.
Our guide had been in the game for nearly a decade and was able to recognise the aforementioned alarm call. Without Damian, the driver would have kept on driving and we would have missed our only opportunity to spot a leopard in the park.
Book more than one game drive
It is intrinsic that you book more than one game drive if you're serious about spotting leopards at Yala National Park. It's true that we saw one on our first outing but fellow tourists at our camp only spotted one on their third.
We booked two drives and in hindsight, should have booked one more. Our fellow group headed out again and were rewarded with a far better view.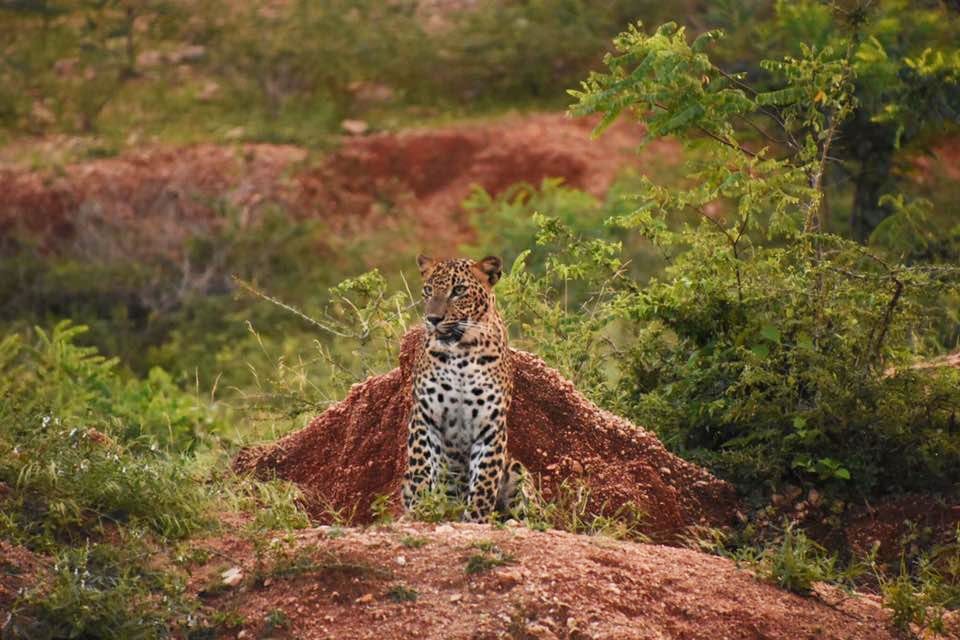 Make a night of it
Many visitors choose to stay at a nearby hotel and drive to Yala National Park in the morning. This is a rather sanitised way to see the park. Instead, make a night of it by staying in a nearby camp.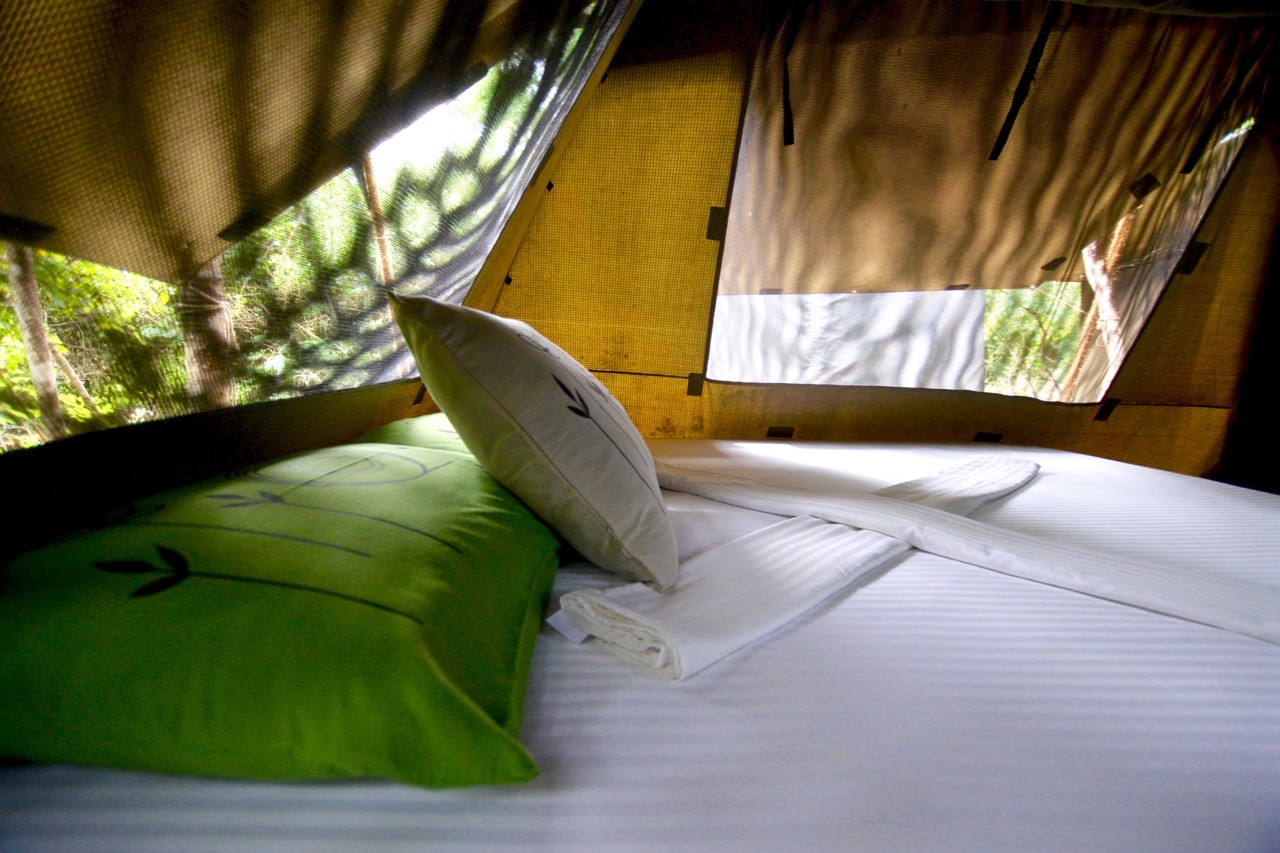 Given my aversion to camping, we chose Noel Rodrigo's Leopard Safaris which offers a range of creature comforts while retaining the intimate ambience of camping.
Camping also allows you to meet guides who really care about nature, wildlife and Sri Lanka's national parks. We spent a good hour talking to camp manager Saj about hunting, poaching and the controversial case of Cecil the Lion.
Be quiet
"It's the first time I've heard the Americans be silent," quipped a fellow passenger when we came upon our leopard. The subjects in question were a group of friendly but loquacious New Yorkers who had chattered their way through the park. When we came upon the leopard, they were silenced by the sight.
It's important to be quiet so not to startle the leopards. Don't use your camera flash or make any distracting movements.
Upgrade your photography equipment
If you have been planning to upgrade your photography equipment, now's the time to do it.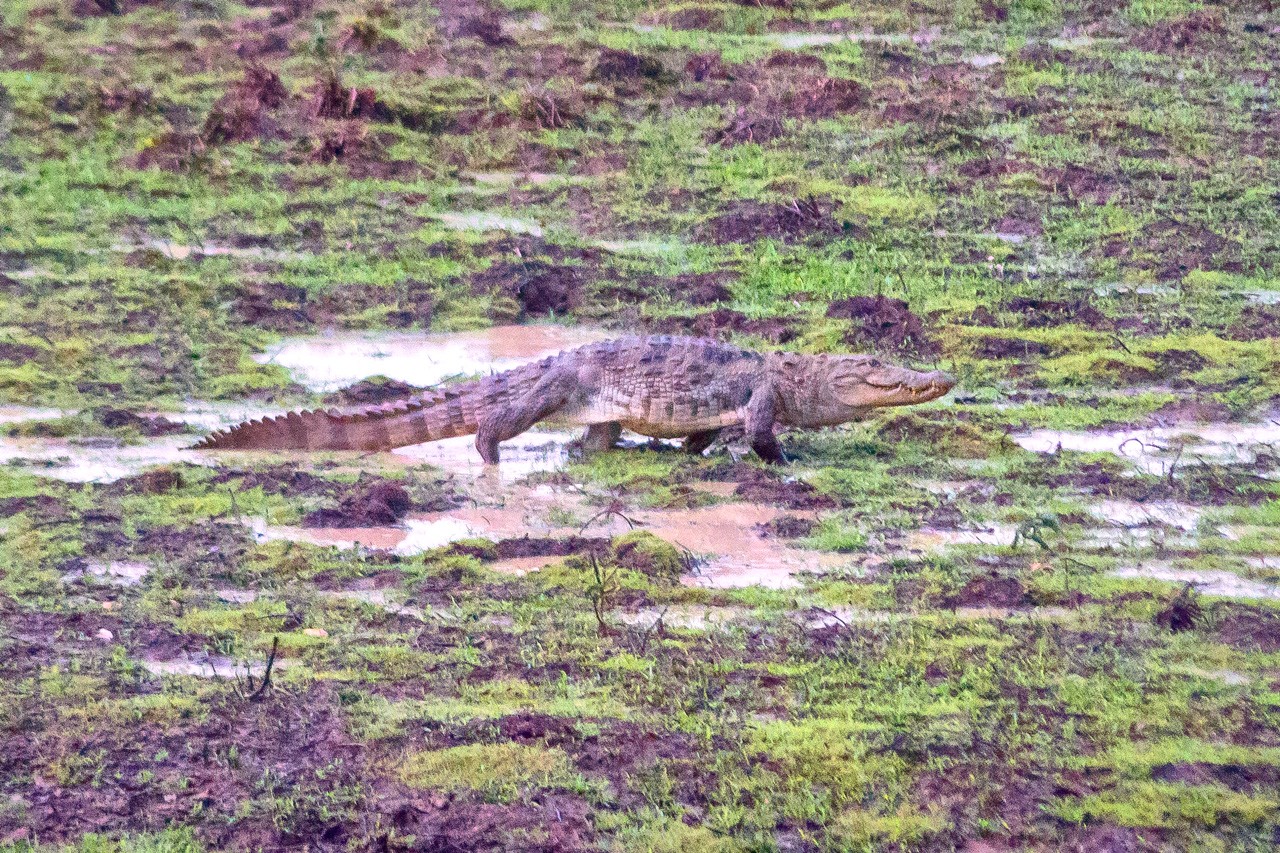 Peter packed his six-year-old zoom lens in lieu of the upgraded version he's saving for. Sadly, its limitations became apparent when the light started to fade. If photographing leopards at Yala National Park is a priority for you, don't skimp on equipment.
Moreover, if you don't have a waterproof camera cover, consider buying one as you'll need it if it rains.
Be assertive
Your safari guide will have to gauge when everyone in the vehicle is happy to move off. On occasion, they may not stop at something you find interesting. Be clear and vocal to help them do their job.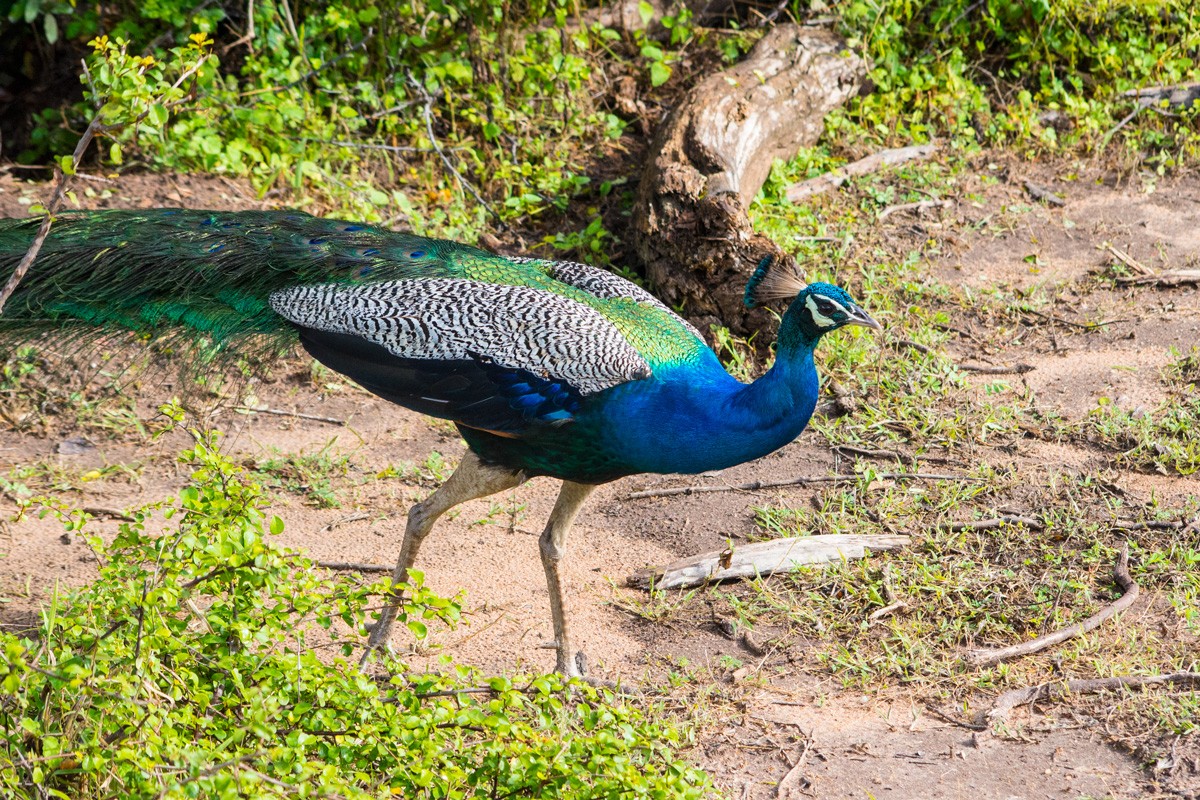 If you want to stop, don't say 'Ooh, there's a peacock' or 'Wow, look at that land monitor,' say 'can we please stop'. This signals clearly that you'd like a chance to observe the animal. When you're ready to move off, say 'We're good to go'. This ensures you get your shot, cuts down confusion and reduces wasted time.
Pack waterproofs
Your camp will likely provide waterproof ponchos but pack a waterproof jacket just in case. Avoid heavy or clingy clothing and try to bring the below.
Lightweight, breathable cotton clothing
Jumper/cardigan for morning game drives
Camera, plus required equipment
Extra memory cards
Battery chargers (for camera/phone)
Sun hat or cap
Sunglasses and sun cream
Scarf/sarong for dust protection
Insect repellent
Head torch
Small day bag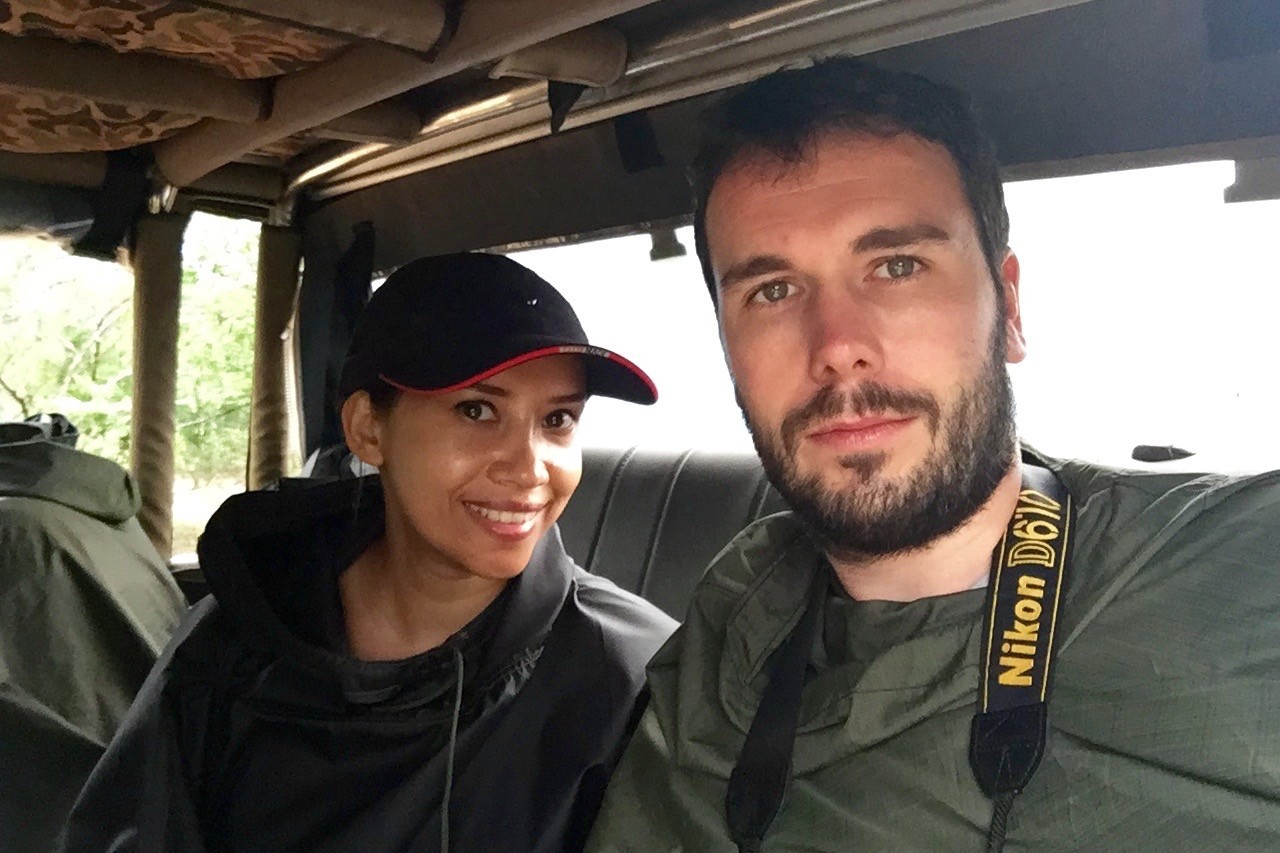 Share prime seating
Depending on the season, you may have to share your vehicle with another party. If this is the case and you end up with prime seating in your first game drive, offer to swap seats on your second drive.
This may mean that you end up with the dud seat (in the middle of the backseat) but it's better that you endure it once than making someone else do it twice.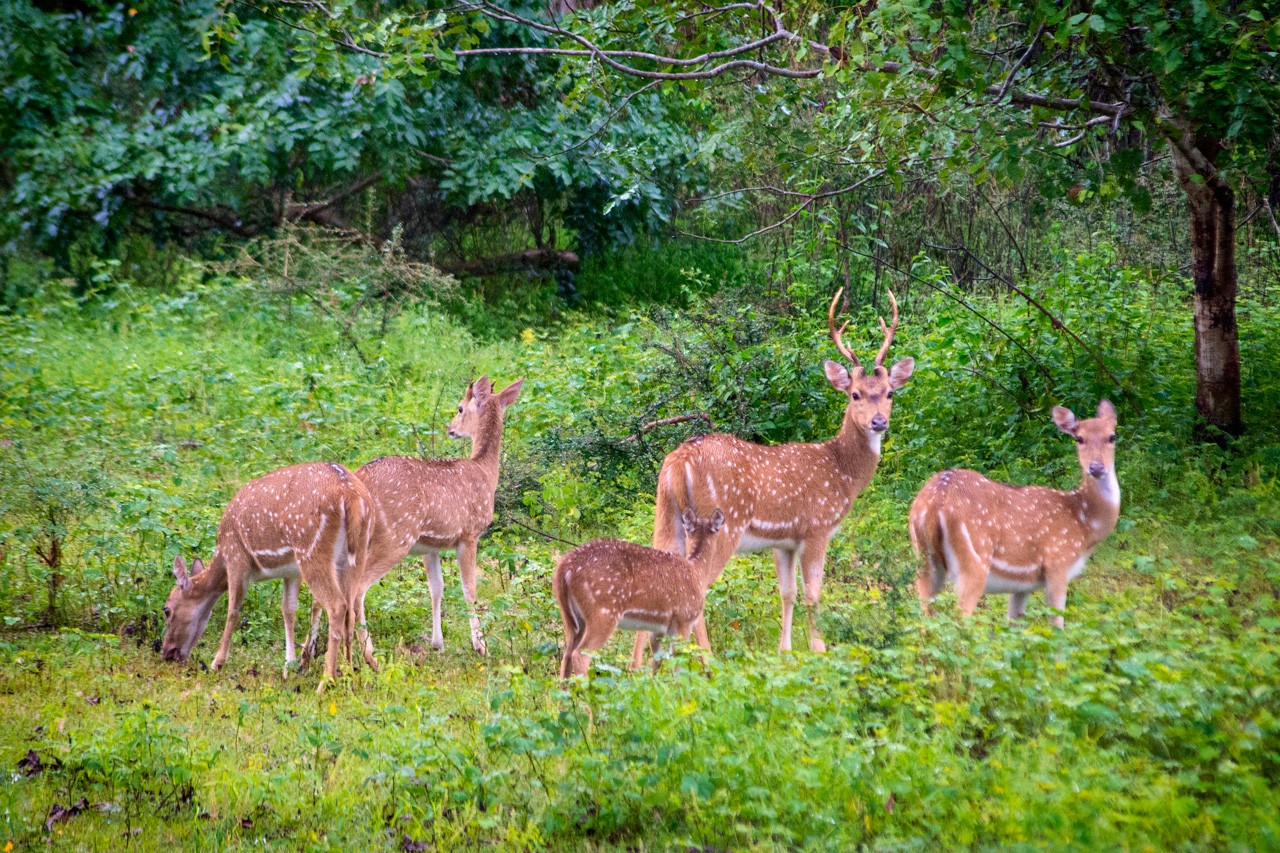 Be considerate when it comes to photo opps. If you've taken a great shot from the perfect angle, offer to temporarily swap seats so that someone else can access that position.
Be prepared to not see leopards
There is no guarantee that you will see leopards at Yala National Park. The fact that we saw one on our first game drive during the rainy season bodes well, but you just never know.
Atlas & Boots
Adhere to park regulations at all times and don't pressure your guide. Try not to compare your experience with others. We saw a leopard on our first drive but not on our second. We were perfectly happy with this until we found out that our American friends saw two leopards on the second drive – as well as a leopard kill!
Try to remember that you're lucky just to be there. On that second drive, Peter turned to me in the relentless rain after a fruitless morning and asked if I was okay.
I smiled. "Of course," I said. "Just look at where we are at what we're doing."
Yala National Park: the essentials
What: Spotting leopards at Yala National Park.
Where: We stayed at Noel Rodrigo's Leopard Safaris campsite, a 40-minute drive from the Yala National Park entrance. Accommodation ranged from spacious canvas tents – each with a jungle-view living area and private toilet and shower – to a luxury lodge tent complete with a four-poster bed and outdoor dining deck.
Three hearty meals of traditional fare are provided in a communal dining setup with plenty of drinks and snacks in between – all included in the nightly rate.
Atlas & Boots
The most striking aspect was the camp's staff who had a clear passion for nature and wildlife, fom Praneeth who can tell you how many bird species are endemic in Sri Lanka to Saj who has an encyclopaedic knowledge of creatures great and small.
When: The best time to spot leopards at Yala National Park is June to August when rainfall is lightest. February and May are also good months. We visited in January and saw a leopard so there's hope outside of those months too.
How: Entrance fees to Yala National Park are $15 USD per person for a day visit and $30 USD for an overnight stay.
The towns of Tissamaharama and Kataragama offer the best access to Yala. From Colombo Fort station, you can take the train to Matara (check timetable here). These run around the south coast. From Matara, you can take bus 32 to Tissamaharama or Kataragama and get a tuk tuk to the entrance of Yala National Park. You should note that we found bus travel to be quite stressful in Sri Lanka so you may wish to take a transfer instead. Your hotel can arrange this but it's always worth negotiating a discount as these are usually inflated (e.g. if quoted 15,000 LKR, ask for 11,000).
Many tourists opt to hire a driver for the entirety of their trip. This costs around $45 USD per day (including the days you don't use the driver). We used Ajaa (+94 777 284 178) and Sisi (+94 777 203 083) for shorter transfers and found them to be friendly and reliable.
Most international flights land in Bandaranaike International Airport (CMB). Book via Skyscanner for the best prices.
---
Enjoyed this post? pin it for later…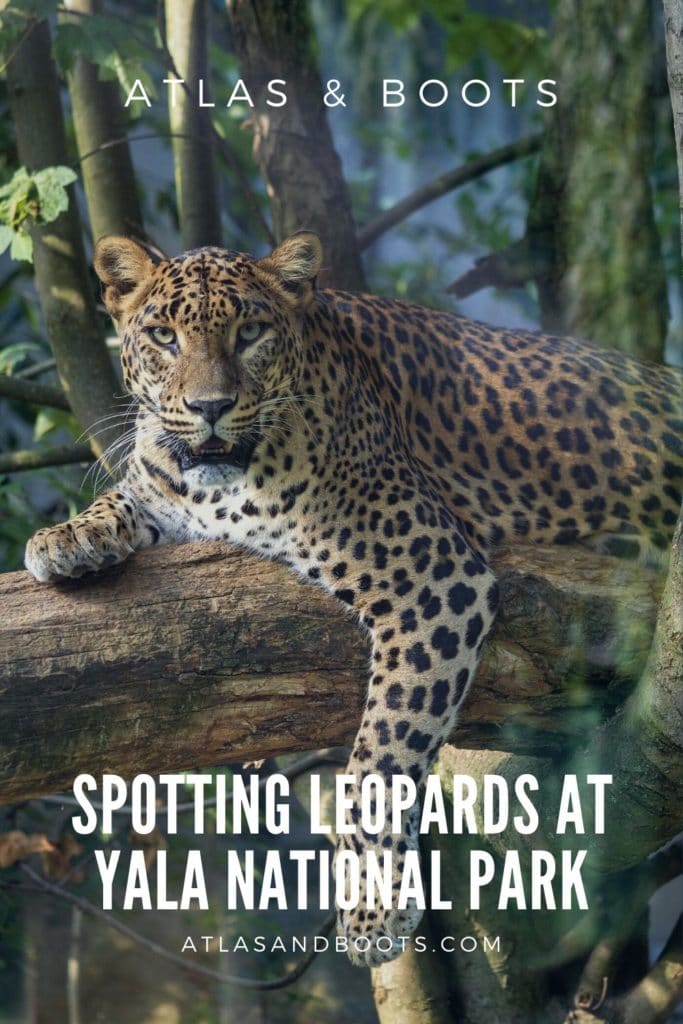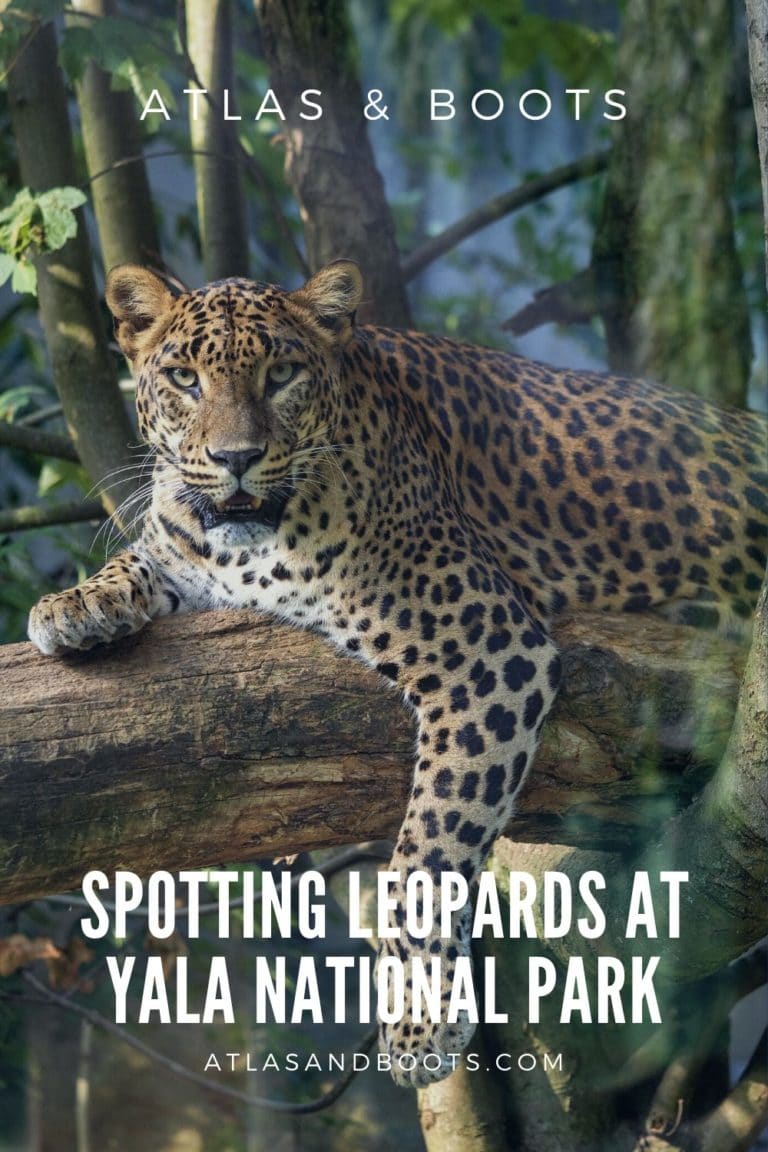 ---
Lonely Planet Sri Lanka is a comprehensive guide to Sri Lanka, ideal for those who want to both explore the top sights and take the road less travelled.