Our comprehensive guide on how to choose a tent will ensure dry and comfortable nights whatever the weather
If you ask me, time in a tent is time well spent. I'm usually most content when under canvas. With the distractions of modern life left behind, I find that camping has a detoxifying effect. At the end of a day on the trail, I pitch my tent, eat, drink, sleep. In the morning I strike my tent and then repeat. It's a simple but good life.
Of course, knowing how to choose a tent is not so simple. There is a slew of options available with a glossary of bewildering jargon to match. It can be a confusing affair and potentially an expensive one if you get it wrong. If you get it right, however, you will enjoy comfort, reliability and some of the best views money can't buy night after night.
To make the process easier, we've put together a comprehensive buying guide on how to choose a tent.
How to choose a tent
When considering how to choose a tent, it's worth asking a few fundamental questions first.
Considerations
Where are you going?
When are you going?
What will the weather be like?
Are you going overnight hiking or multi-day trekking?
What other equipment will you be carrying?
What activities will you be doing?
What terrain will you be pitching on?
Are you staying at a campsite or wild camping?
Who are you going with? Can you split gear?
Are you going off grid or will you have access to amenities?
Knowing the answers to these questions will help you decide what tent design you need and what features are important. For example, an ultralight hiker on a weekend jaunt in the middle of summer will require a vastly different setup to a backpacker completing a winter crossing of the Arctic Circle Trail in Greenland.
Tent designs
The design of a tent will have a significant impact on how it performs in certain conditions. Below is a brief look at the types of design and their common uses.
Dome
Dome tents are the general camping tent and the most popular design. Although not as strong, technical, light or weatherproof as other designs, they are easy to pitch and usually more spacious.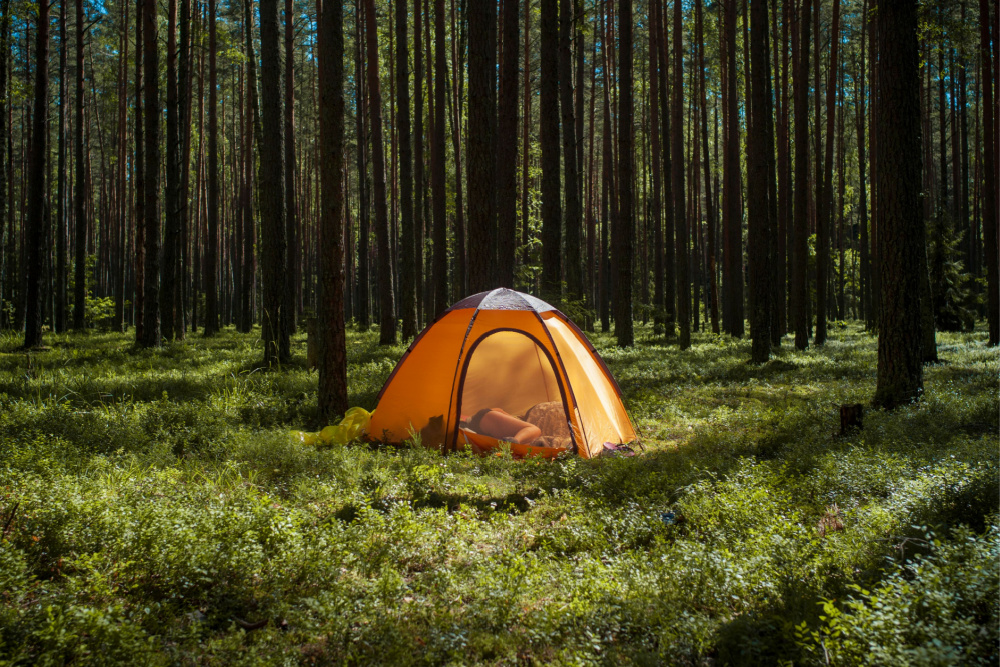 They feature two poles which cross once, normally at the highest point – the apex of the dome. Dome tents are used in a wide variety of circumstances such as short backpacking trips, car camping and festivals.
Geodesic
These use the strongest type of tent design and are ideal for demanding expeditions as they can withstand strong winds and harsh weather. I used a geodesic tent on my Aconcagua climb.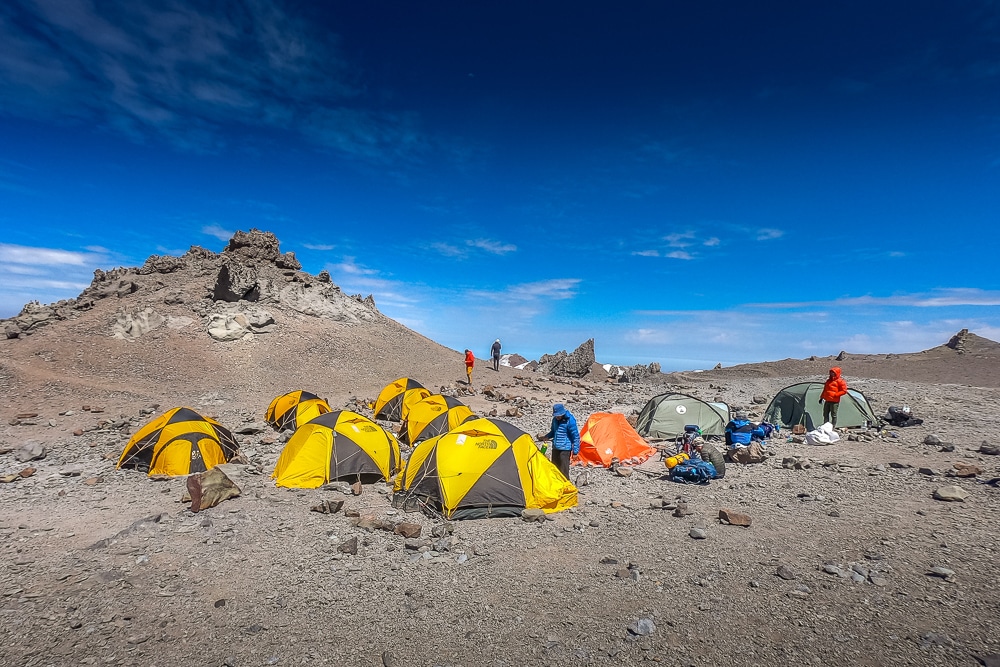 Geodesic tents feature two or more poles with five or more pole-crossing points. Fewer than five crossing points and they become semi-geodesic tents. Backpackers sometimes prefer semi-geodesic tents as they are lighter though somewhat compromised on strength.
Geodesic and semi-geodesic designs are usually pitched with the inner tent and flysheet separate, making them harder to pitch in bad conditions.
Tunnel
Tunnel tents are quick and easy to pitch as the inner tent and flysheet are connected. For backpackers and cyclists who are pitching their tents in a different location every night, tunnel tents are a popular option as they're quick to pitch and protect the inner tent in bad weather. Tunnel tents also provide a high space-to-weight ratio.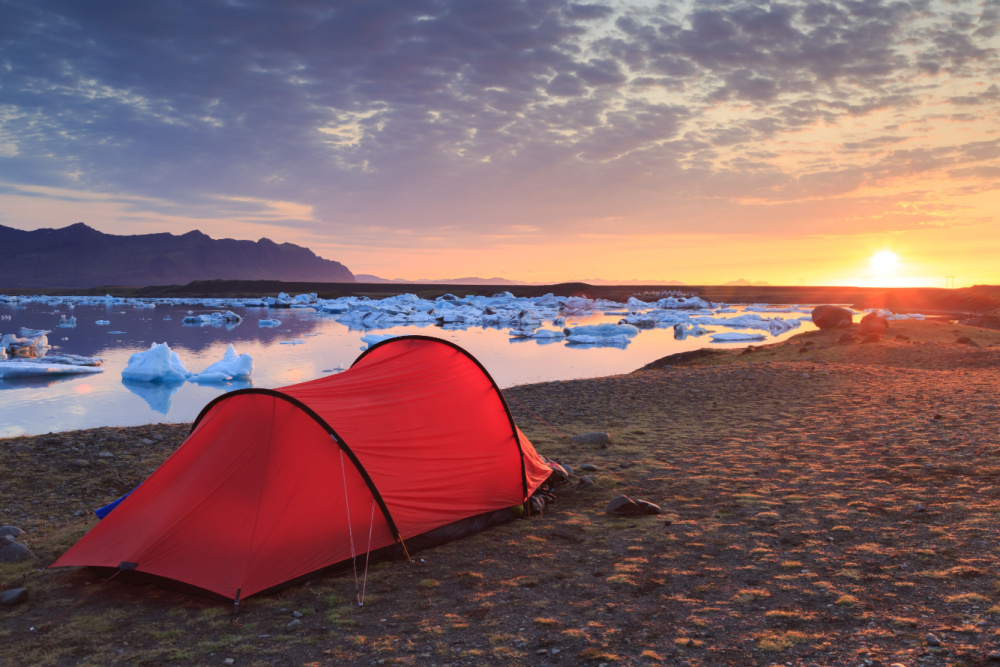 Ultralight tents
Ultralight tents are designed for trekkers covering ground quickly such as during a thru-hike. Therefore, they should weigh under one kilogram (1kg). They often don't come with poles, relying instead on hikers to incorporate their trekking poles – or pole – in the pitch.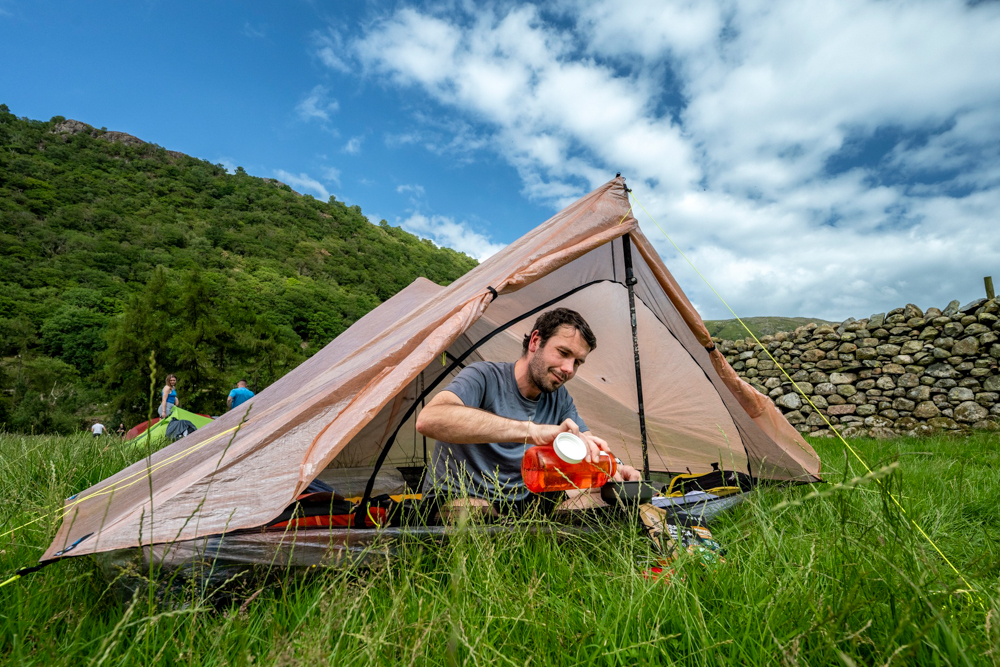 I use a Zpacks Duplex Tent which weighs in at an outrageously light 525g. Not only is it ultralight, it's also quick and easy to pitch using trekking poles. There are two vestibules for storage or cooking which leaves plenty of space inside. I've only taken it on one trek so far – the five-day Highlander Lake District – but it held up admirably, dealing with high winds and thunderstorms as well as hot, sunny afternoons where I opened up the storm doors for ventilation.
Hybrid
Hybrid tents incorporate one or more designs – I use a Jack Wolfskin Exolight II. The Exolight is a hybrid dome tent featuring several geodesic and tunnel design aspects. It's a good choice for multi-day treks in harsh conditions as it's stronger than my ultralight tent. However, at 2,070g, it does weigh significantly more.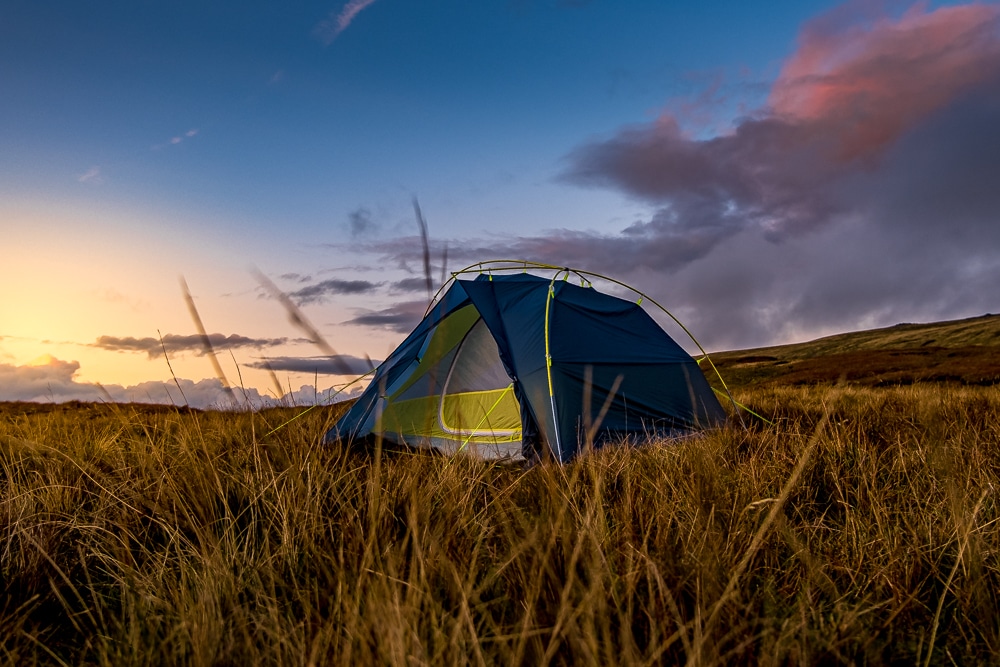 The tent has two pole-crossing points like a semi-geodesic tent, but the points are interconnected, making them stronger. The inner tent and flysheet are connected like a tunnel tent and simply attach to the pole system making it lightning-fast and easy to pitch, even in bad weather.
Bell
Bell tents are essentially glamping tents and a firm favourite with families or groups not intending to move camp. They normally have one spacious living area which can be customised to the needs of the group, offering a more homely camping experience. Bell tents are heavier, take longer to erect and shouldn't be used for backpacking.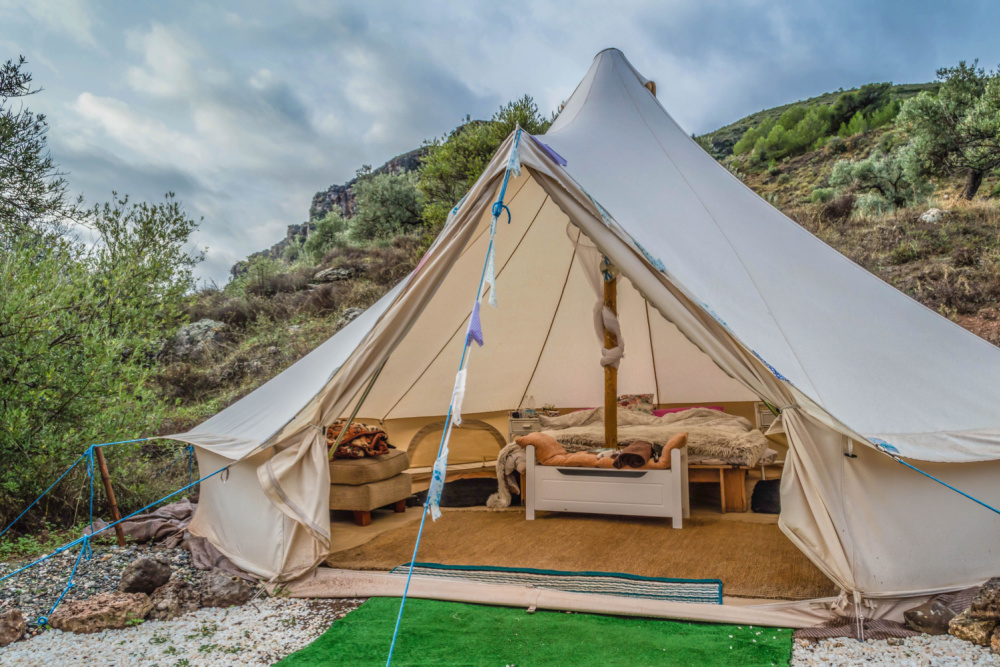 Key tent features
Here we share some key features to consider when choosing the best tent for your needs.
Groundsheet: The groundsheet should be attached to the inner tent and has to be totally waterproof to prevent water from seeping up from the ground. It's essential that all seams are sealed. The best tent designs have the major perimeter seams elevated off the floor for better protection.
Inner tent: Attached to the groundsheet, the inner tent should be light, breathable and constructed of a compound of solid fabric and mesh for ventilation.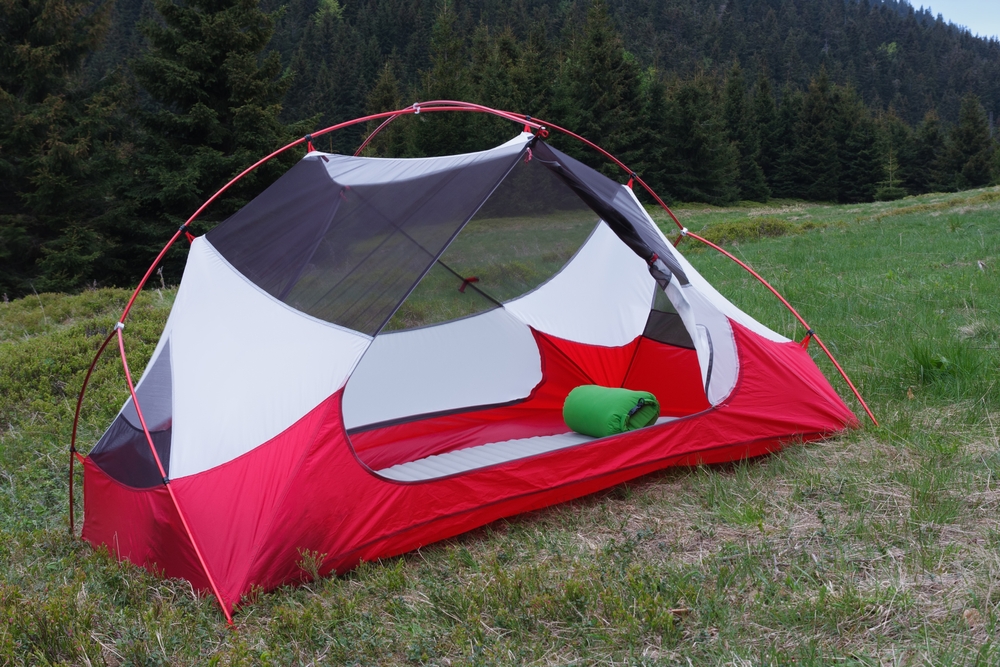 Flysheet: The flysheet is the outer cover which protects the inner tent and its occupants from the elements. A flysheet should be lightweight but durable and waterproof.
Hydrostatic head: A tent's hydrostatic head – sometimes called a water column rating or polyurethane (PU) coating – is measured in millimetres (mm) and indicates how waterproof the tent is.
In the UK, 1,500mm is the legal minimum for a tent to be classified as waterproof. A rating of 2,000-3,000mm will cope with most weather. It's not uncommon for expedition tents to come with a hydrostatic head of up to 10,000mm on the groundsheet and over 5,000mm on the flysheet.
Vestibules: A vestibule – or porch – is a protected area within the flysheet but outside the inner tent. Vestibules provide storage for gear, particularly dirty boots and wet clothing that you don't want in the inner tent. They can also be used as extended living spaces.
Doors: Fewer doors make for a lighter tent. That said, extra entrances are more practical if there's more than one occupant. The inner tent doors usually incorporate a fine mesh for extra ventilation while keeping mosquitos out.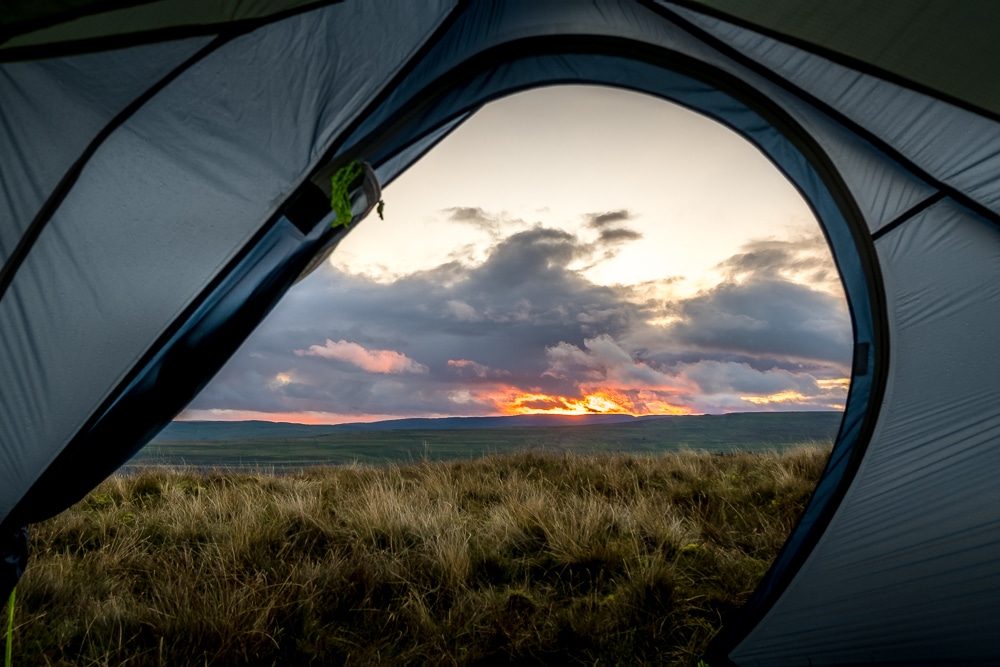 Poles: Poles form the structure of a tent and should be strong and reliable. Avoid fibreglass poles as they will not withstand strong winds. Aluminium is ideal for most situations as it's strong and light. Steel is sometimes used for bigger tents, but is significantly heavier.
Poles should collapse into smaller sections which are easier to handle. For ease of folding and packing, they are usually connected by an elasticated cord.
Guy lines: Guy lines or guy ropes are used to add further contact points between the tent and the ground, providing extra stability.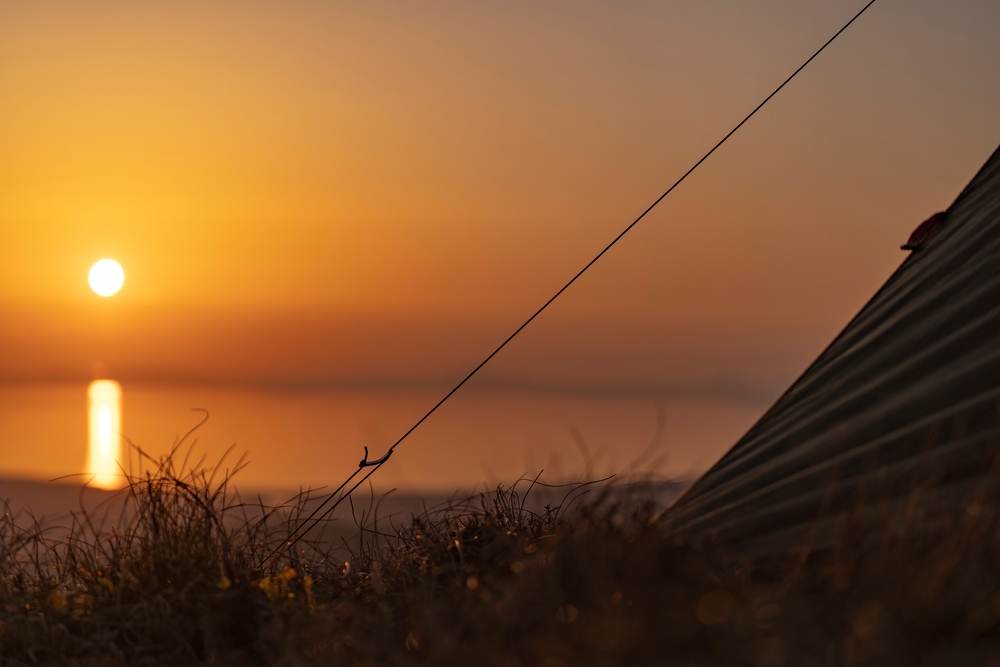 Guy line attachment points: The points at which the guy lines are attached to the tent. These should be reinforced and have strong seams as they come under intense strain and have the potential to tear.
Ventilation: A well-ventilated tent stops condensation from accumulating and helps keep its occupants comfortable. The inner tent essentially uses mosquito netting or mesh to achieve this while the fly tent will ideally have at least one hooded aperture which can be opened and closed.
Storage pockets: Storage pockets are usually meshed compartments in the corners or ends of the inner tent, ideal for stashing a head torch or other items you'll need to hand.
Accessories
Finally, a few useful accessories to consider when you choose your tent.
Footprint: Particularly useful for lightweight tents, a footprint is laid beneath the tent floor providing an extra layer of protection from rugged terrain and excess moisture.
Gear loft: A gear loft is a mesh or fabric interior storage compartment that attaches to the roof of a tent, usually at its apex.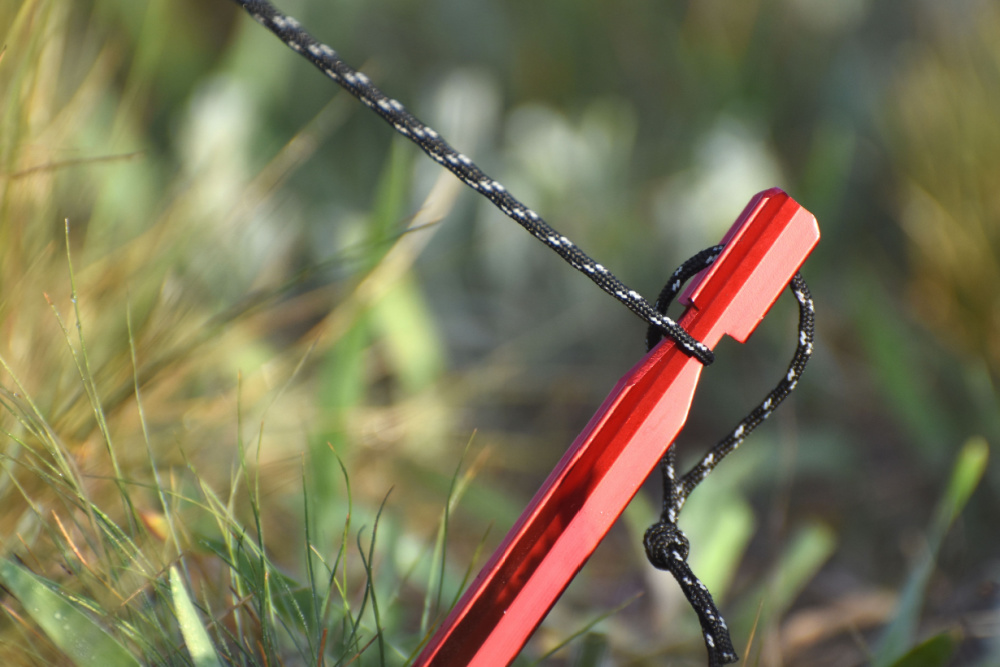 Lightweight pegs (stakes): Titanium, aluminium or even plastic pegs provide an easy way to save some weight without impacting a tent's stability.
Repair kits: It's worth carrying a tent repair kit for patching fabric tears and breaches. A tent pole splint is a temporary solution to a broken or damaged pole. A good tent will come with both.
---
Enjoyed this post? pin it for later…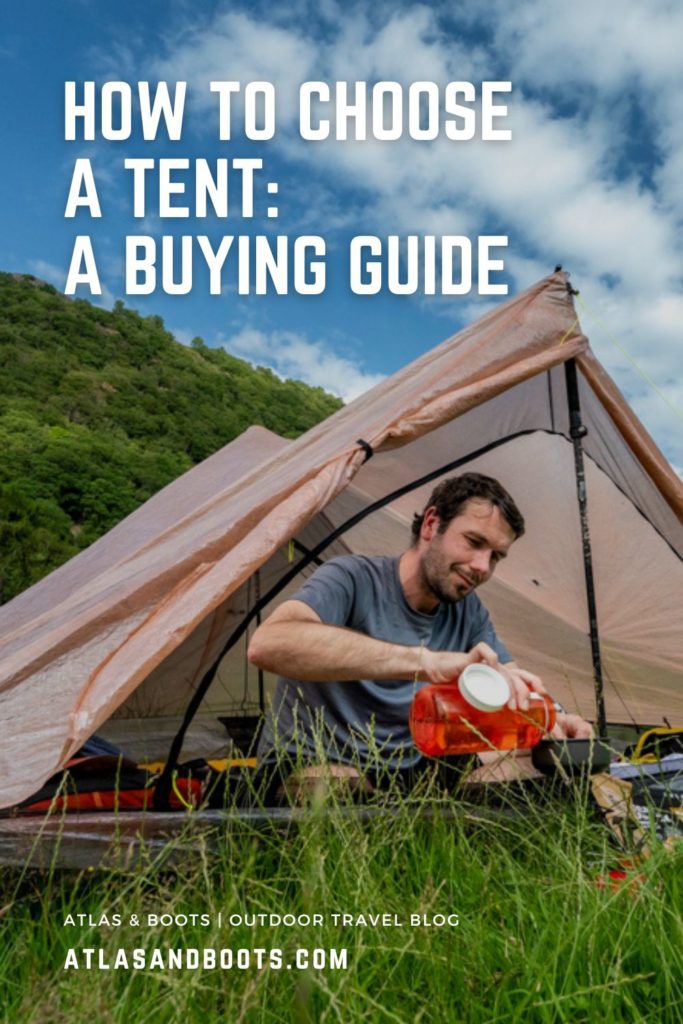 ---