We take a look at the best hiking apps for a range of users, from weekend warriors seeking a view to hardy thru-hikers plotting a route
Hiking apps never used to feature in my outdoor adventures, but times have changed. Now, every Ordnance Survey map comes with a digital version available to download onto my smartphone or tablet.
When planning an adventure in the wild, my preparations still begin with spreading out my paper maps across the floor and marking out possible trailheads, routes and campsites.
However, now that I have more consistent access to reliable phone reception and wifi, along with a host of battery packs and solar chargers, I also make use of an array of hiking apps.
Best hiking apps
Below, I take a look at some of the best apps for hiking available for outdoor trip route planning, navigation, first aid and survival.
1. AllTrails
Platforms: iOS, Android
Price: Basic Free, Pro from $29.99 per year (lifetime option available)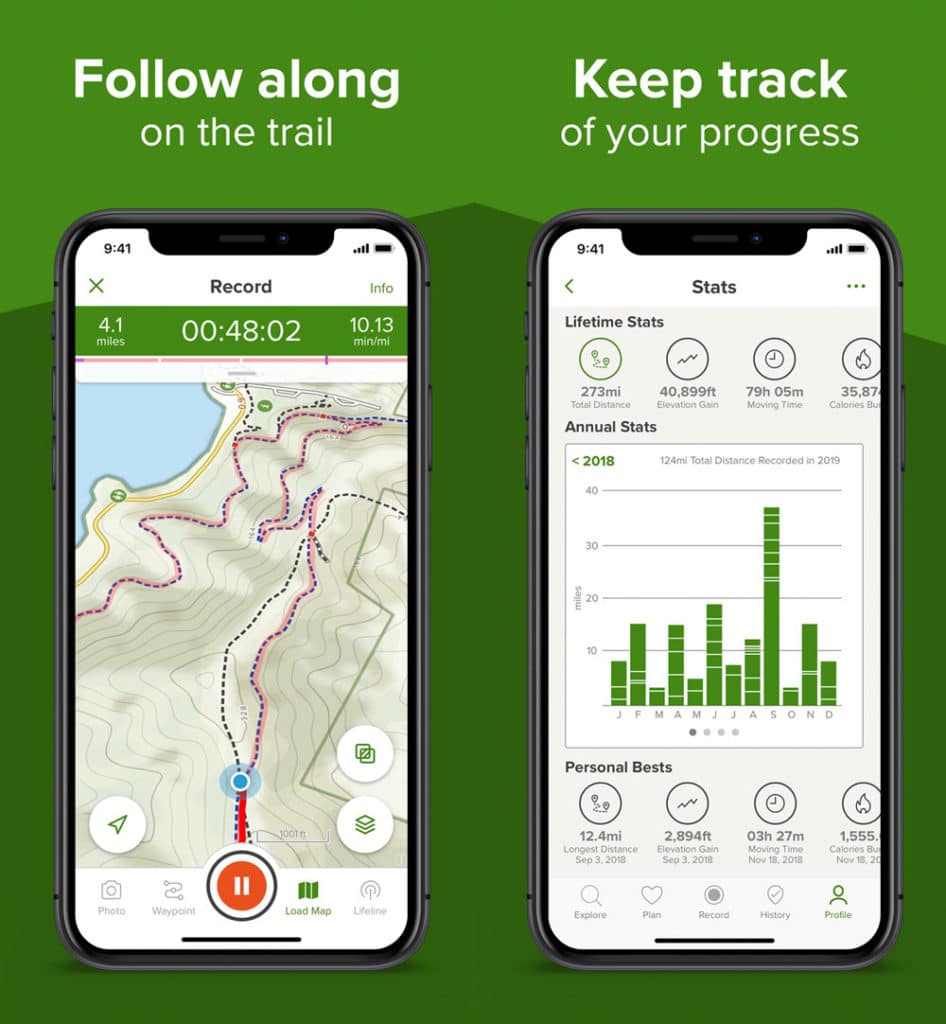 Covering over 100,000 trails and with 3.5 million downloads, AllTrails is one of the most popular hike planning app available. The free version allows you to create your own trails with GPS tracking, photos and text, and save or share them with others.
The annual membership gives you access to the premium version which allows you to save routes offline and to design and print custom maps.
2. Gaia GPS
Platforms: iOS, Android
Price: Basic Free, Member $19.99, Premium $39.99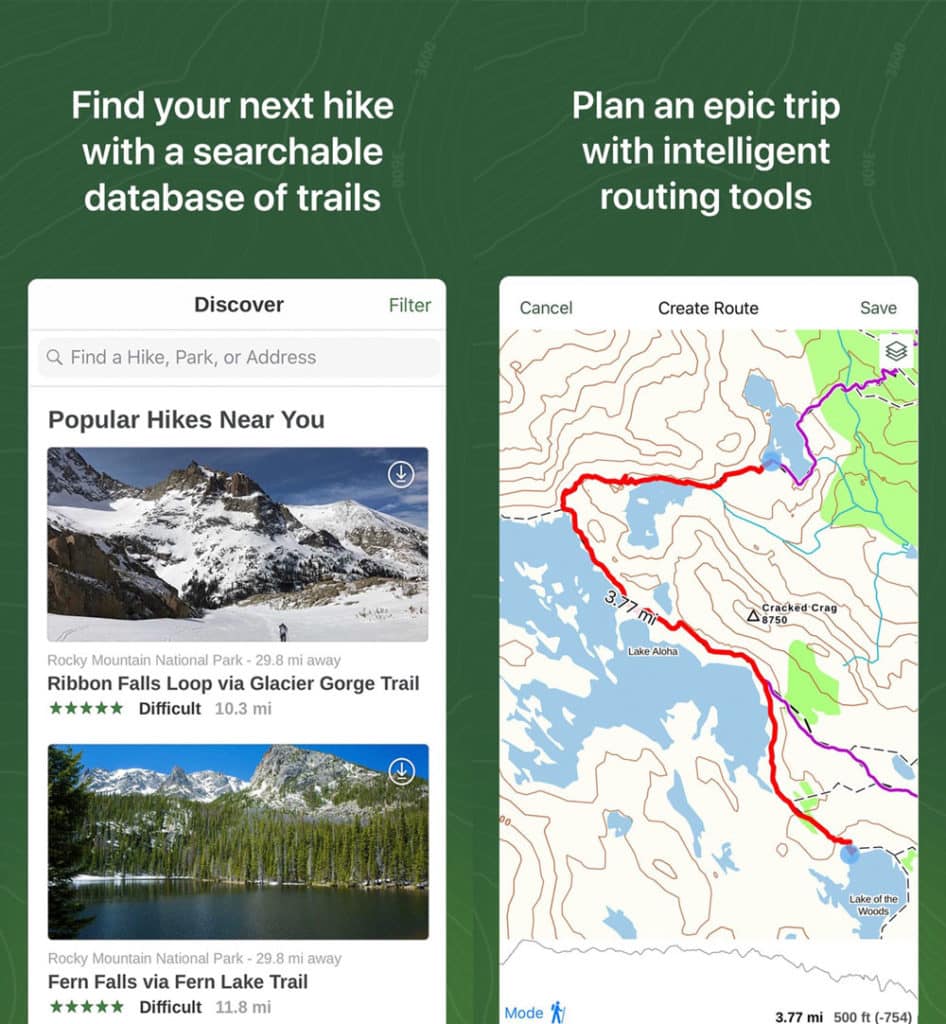 Gaia GPS is an outdoor navigation app providing access to a rich catalogue of maps including topographical, satellite, road and the NatGeo Trails Illustrated map series.
As well as tracking hikes while measuring pace, distance and elevation as standard, it is also possible to download a range of offline maps for off-grid access. The app and accompanying web-based version allows for printing too.
The interface is intuitive and users can import and synchronise data points and trails from other digital sources. The app is free, but the best of its features are accessed via the paid version.
3. Cairn
Platforms: iOS, Android
Price: Basic Free, Pro $4.99 monthly or $26.99 yearly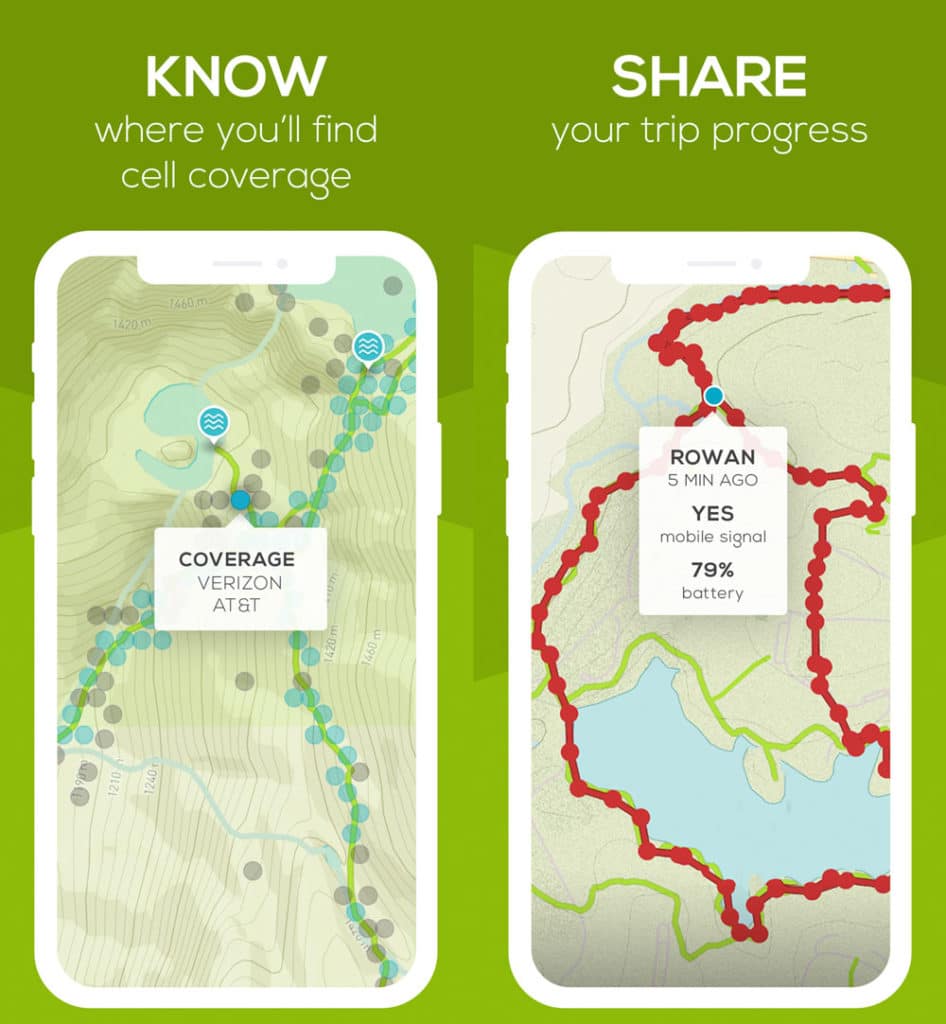 Cairn has been called 'the ultimate hiking safety app' and is an essential part of our safety kit, especially when hiking solo.
Cairn crowdsources cell coverage spots and shows you where others have found coverage on the trail, broken down by carrier. This is useful if you need to update your loved ones or indeed make an emergency call.
You can configure the app to send updates to named contacts at the start and end of each trip as well as an 'overdue' notification if you don't check in. Cairn also allows you to download topo maps offline and navigate the trail with stats, making the premium version one of the best hiking apps for hiking solo.
4. PeakVisor
Platforms: iOS, Android
Price: Basic Free, Pro $3.49 monthly or $23.99 annually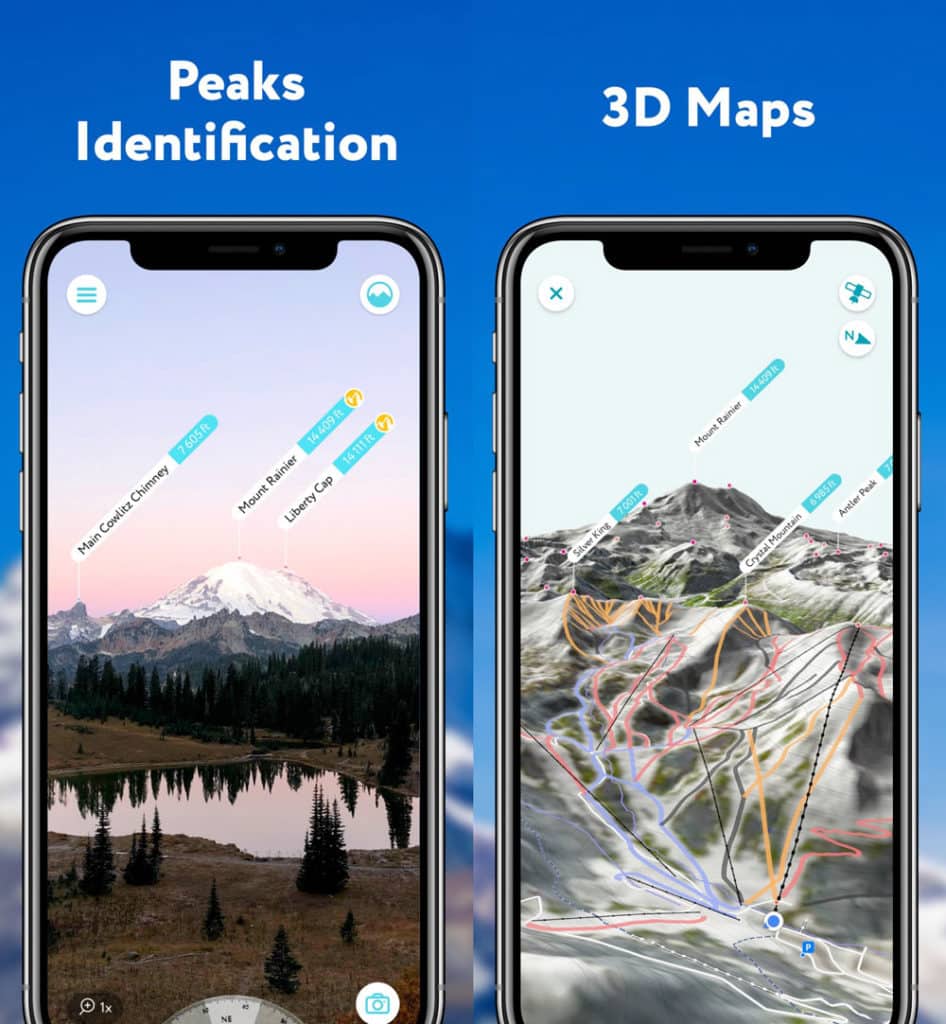 PeakVisor is arguably the best app for mountain walking as it instantly recognises the name of any mountain peak that comes into view using a combination of your phone's camera, location tracking and a high-precision 3D mountain panorama.
It provides a detailed profile for each peak including altitude, topographic prominence, mountain range and the national parks or reserves it may belong to, as well as photos and relevant entries on Wikipedia.
PeakVisor includes detailed 3D maps, allowing you to preview trails, summits, passes, viewpoints and parking before setting foot on the trail.
5. PeakFinder
Platforms: iOS, Android
Price: $4.99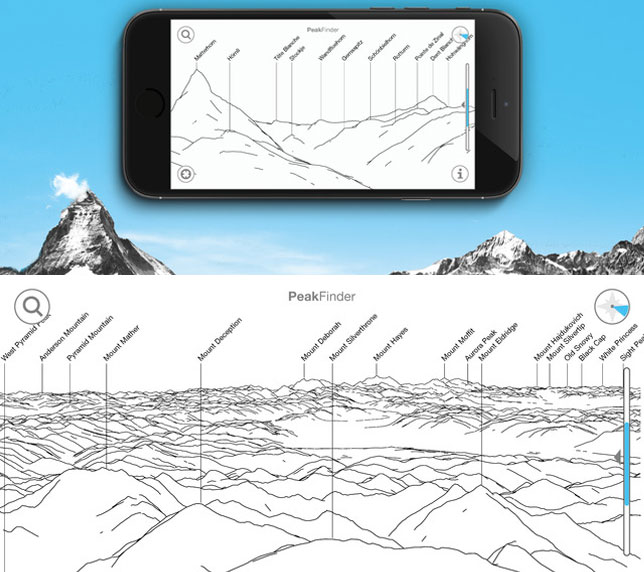 Much like PeakVisor, PeakFinder allows you to learn the names of any mountain in view. Just hold your camera up to the world and learn about the landscape.
The app works offline and worldwide and offers realtime rendering of the surrounding landscape to a range of 300km.
6. Spyglass
Platforms: iOS, Android
Price: $5.99 per item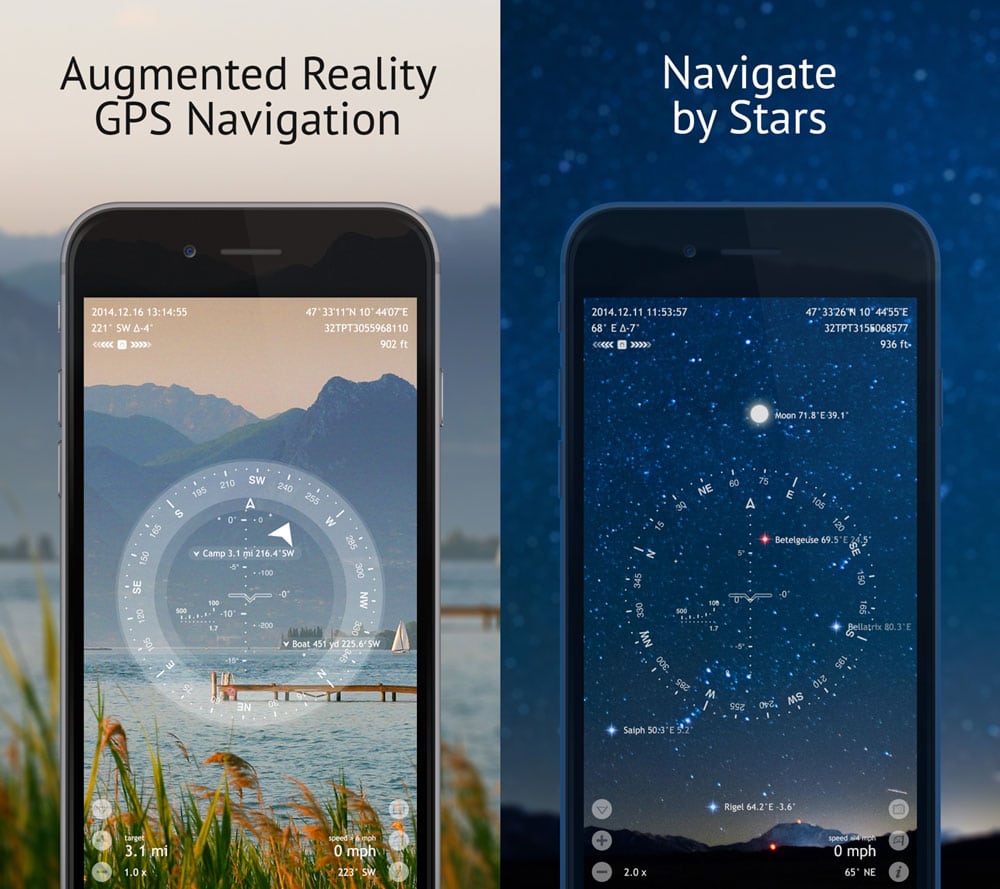 One of the coolest outdoor apps available, Spyglass is also by far the most visually impressive. A complete GPS toolkit is available with the usual tracking features but combined with a stunning augmented reality view.
The app also incorporates a heads-up display, a high-quality compass with map overlays, a gyrocompass, speedometer, altimeter, astronomical object finder, a sextant, inclinometer, an angular calculator and more.
7. OS Maps
Platforms: iOS, Android
Price: Basic Free, Pro $6.49 monthly, $32.99 annually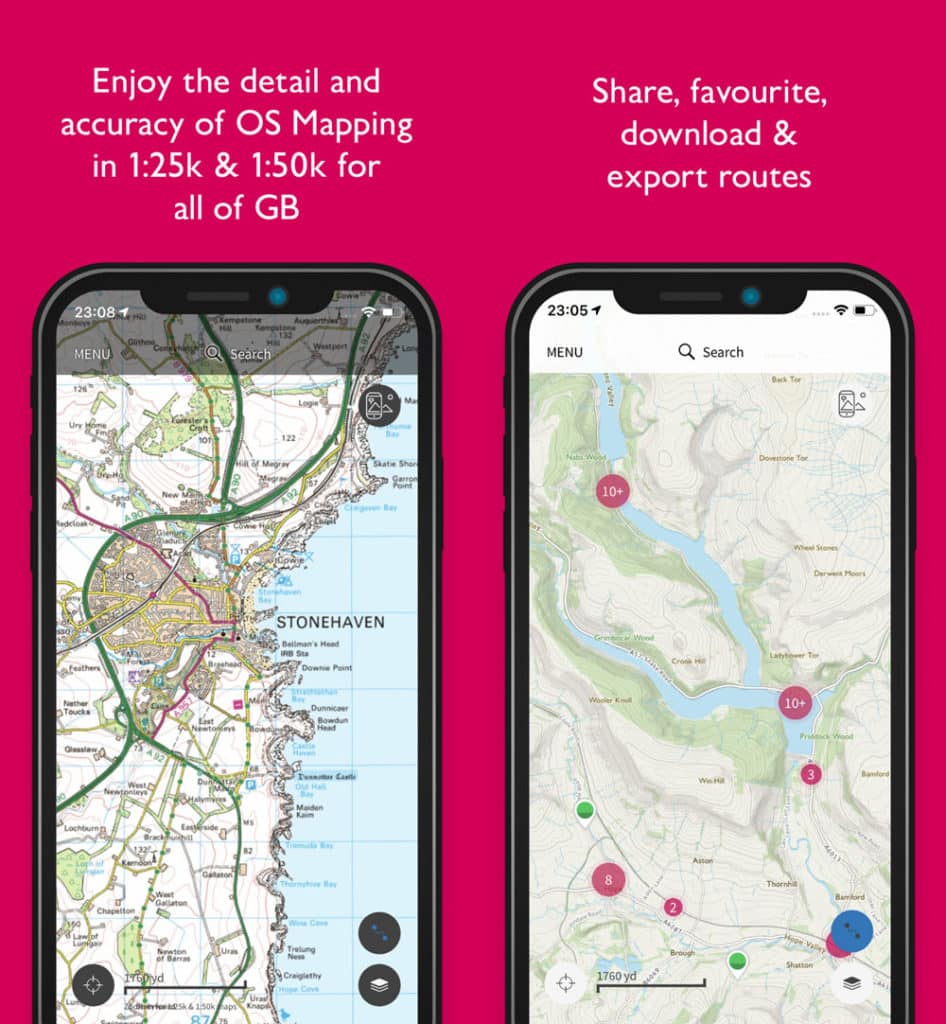 If you live in the UK then you will probably know that Ordnance Survey are the home of British mapping and have been for centuries. Whether you're hiking or cycling, Ordnance Survey produce the UK's most detailed leisure maps.
Their accompanying apps are simple to use, feature-rich and an excellent addition to the paper maps. OS Maps is the UK's best hillwalking app.
The route-plotting feature is a bit clunky and needs some improvement, but for navigation purposes (i.e locating your position on the UK's most detailed maps) the app is unparalleled.
Its augmented reality feature allows users to pan the landscape to see what's nearby, including hills and mountains, forest and woodland, transport, settlements, coast and water.
8. REI National Parks
Platforms: iOS, Android
Price: Free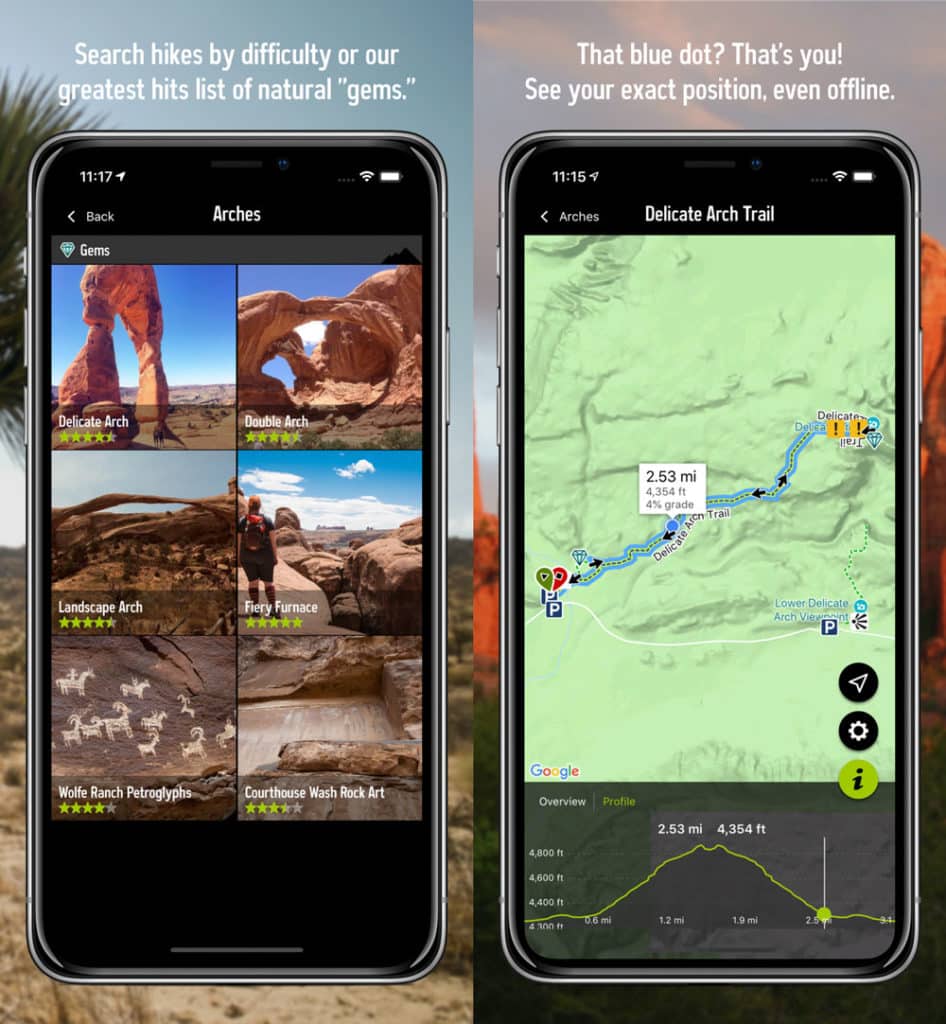 REI Co-op Guide to National Parks is a comprehensive guide to hiking and sightseeing in US National Parks. It comes with complete trail data including hike difficulty ratings and elevation profiles along with informed insights on seasons, camping and lodging, guided tours, food and drink and more.
Users can search for hikes using the map view or a park's 'best of' list curated using community star ratings. Despite it's price (free!), it remains one of the best hiking apps for exploring the finest national parks including Yellowstone, Yosemite, Grand Canyon, Zion, Grand Teton and many more.
9. Knots 3D
Platforms: iOS, Android
Price: $4.99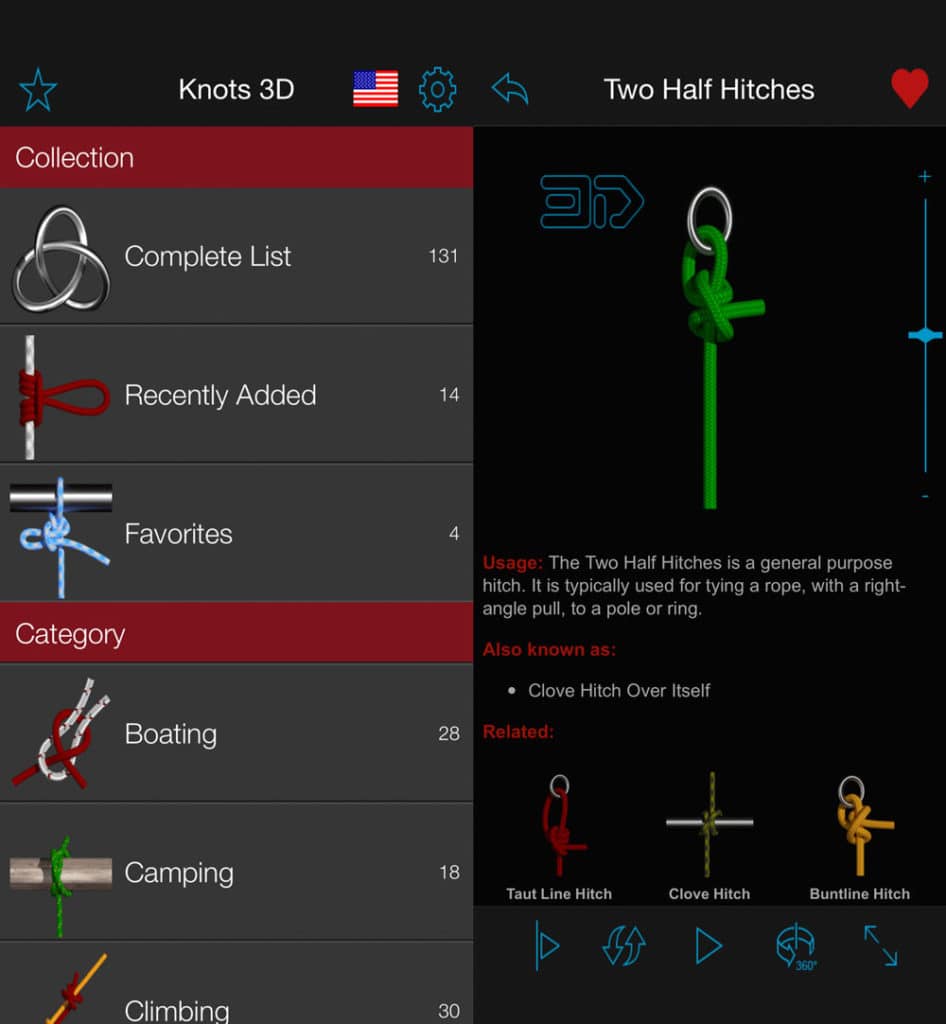 Featuring over 135 knots, Knots 3D is the go-to reference for climbers, arborists, fishermen and firefighters all across the globe.
Users can watch a knot draw itself or use a finger to tie and untie the knot to see where the virtual rope goes in and out and around.
The 3D knots are arranged by both category (climbing, boating, fishing etc) and type (bend, loop, stopper), and are listed with detailed reference information including tying pointers, strength and reliability, structural information and Ashley reference numbers (ABoK).
10. Guthook Guides
Platforms: iOS, Android
Price: Basic Free, Pro $8.99 per item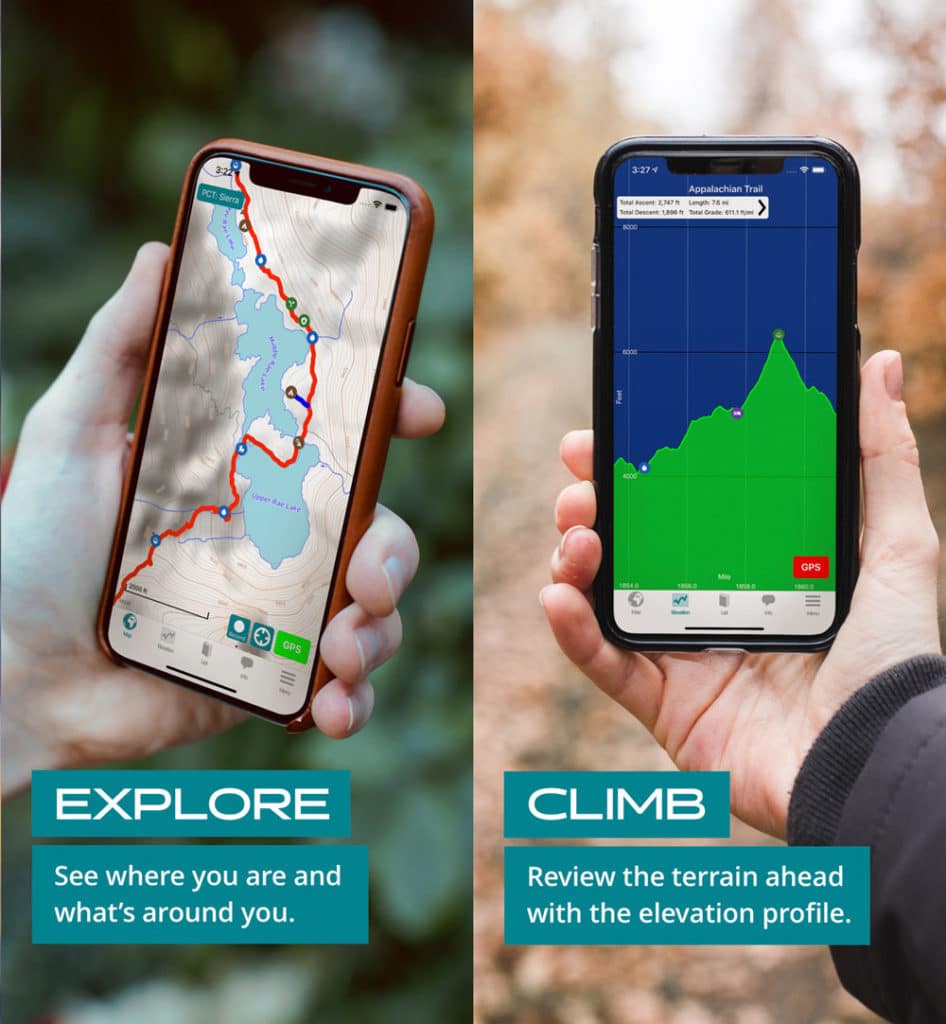 Guthook Guides is one of the best hiking apps for thru-hikers. With detailed maps covering thousands of miles of trail routes and over 10,000 waypoint details, it is the app of choice for hikers on the Appalachian Trail, Pacific Crest Trail and Continental Divide Trail.
Waypoints include water sources, shelters, campsites, road crossings, trailheads, junctions, viewpoints, peaks, parking and many others while town guides include accommodation, restaurants, resupply, laundry, post offices, shops, historical sites and more.
Hikers can create custom routes with the app's route builder tool and stay up to date with photos and comments shared by other hikers.
11. MapMyWalk
Platforms: iOS, Android
Price: Basic Free, Pro $5.99 monthly or $29.99 annually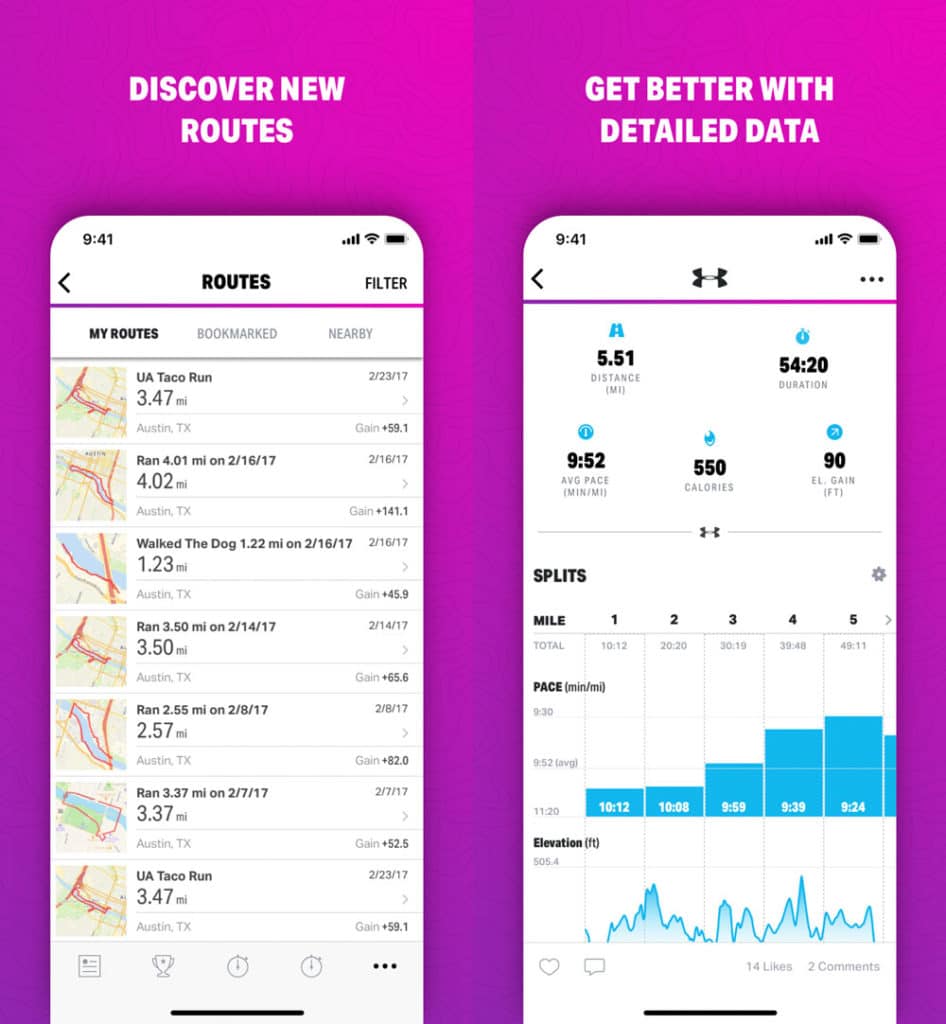 This is a great community-based walking and fitness app that allows you to record your activity and log your food intake to track calories and nutritional content. You can also sync the app to a wearable device and connect with friends and other walkers to stay motivated.
The app's premium level unlocks advance fitness features such as heart rate analysis and personal training plans ($5.99 a month or $29.99 a year). It is best for urban walks rather than backcountry hiking but is a worthy addition to your bank of apps.
12. Geocaching
Platforms: iOS, Android
Price: Basic Free, Pro $5.99 monthly, $29.99 annually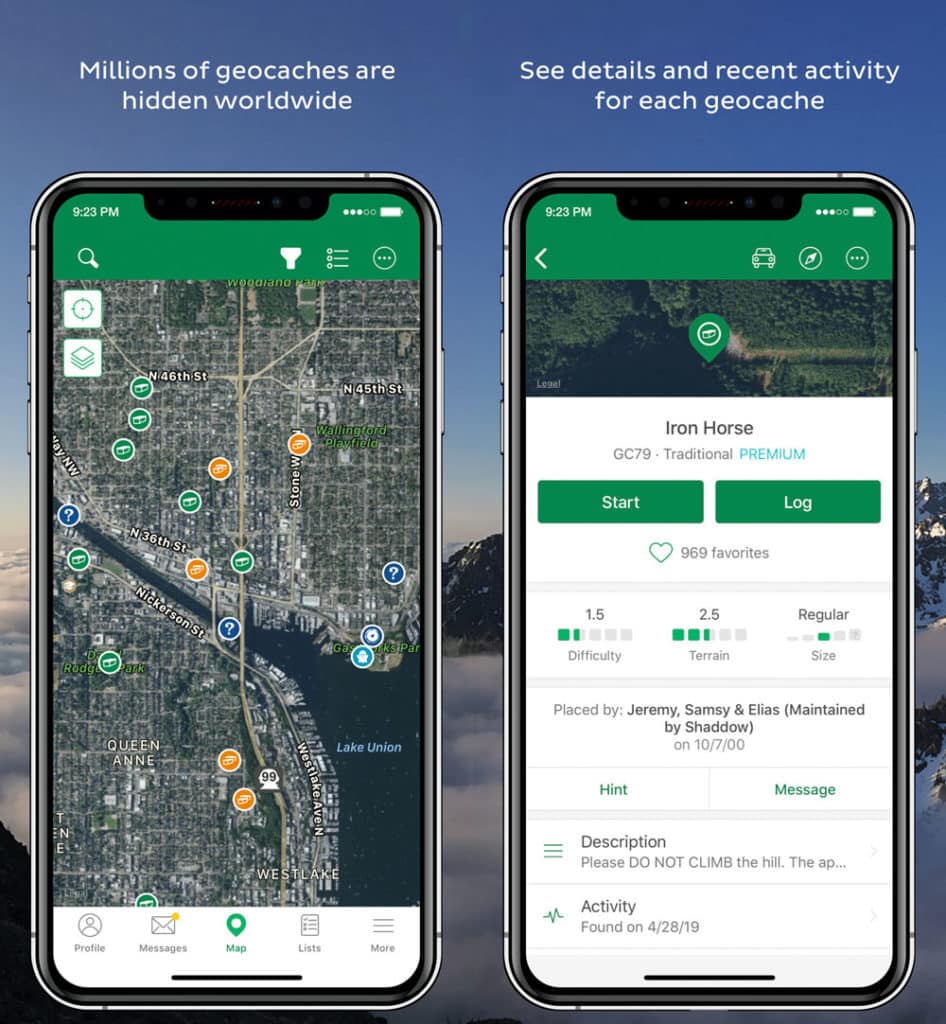 This is the app of choice for geocachers across the world. Whether you're off to find your first geocache or your thousandth, this app will aid you through the adventure.
Access details of geocaches near you, complete with a description of attributes and all recent activity. Navigate to the cache using map, compass or driving directions and learn about trackables: geocaching game pieces that travel from cache to cache.
Pro users can filter geocaches by size, type, difficulty, terrain, and found/owned, and sort by name, distance or favourite points.
13. Weather Live
Platforms: iOS, Android
Price: Basic Free, Pro from $1.99 to $9.99 depending on package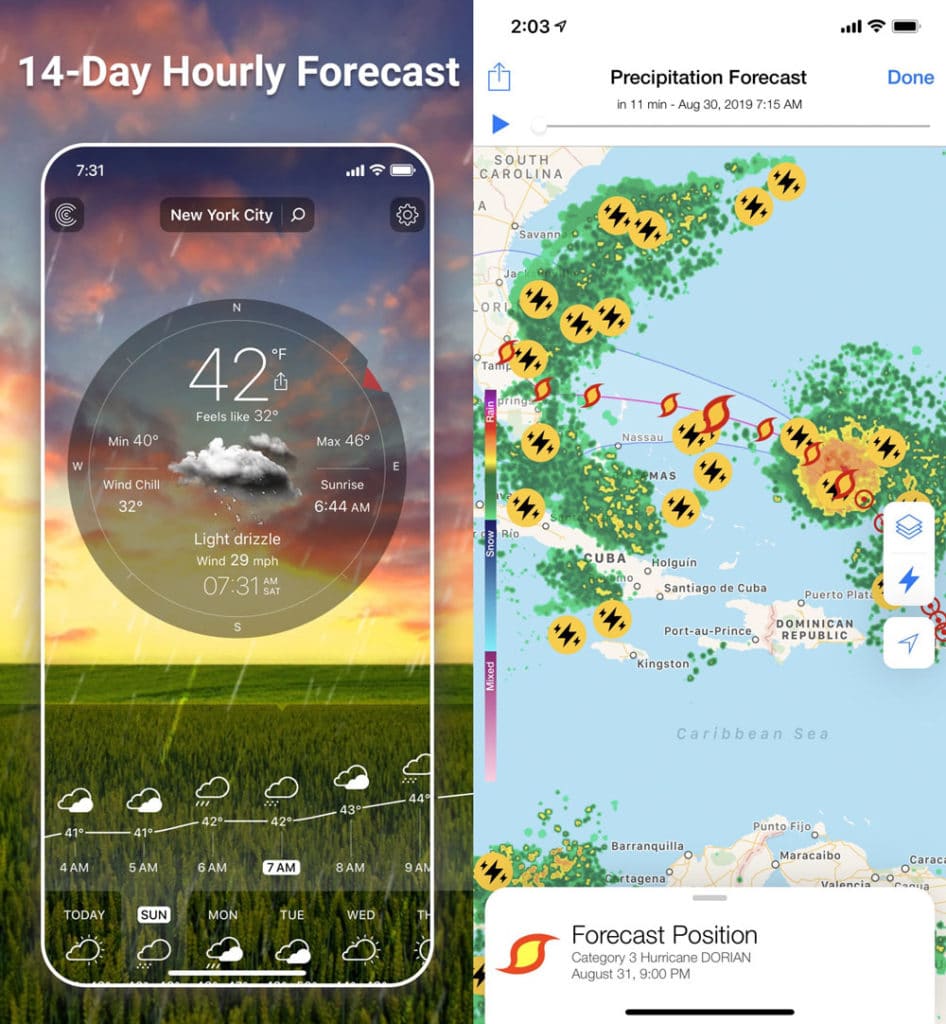 This is probably the best weather app available across both platforms and definitely the best looking. Some of the best features are the live weather scenes that reflect real-world conditions and the fully customisable layout.
There is the standard meteorological data including wind direction and speed, humidity, precipitation, pressure and visibility as well as the very impressive satellite worldwide cloud and rain maps enhanced with animated weather radar (US only) allowing users to quickly see what weather is coming their way.
14. First Aid by British Red Cross
Platforms: iOS, Android
Price: Free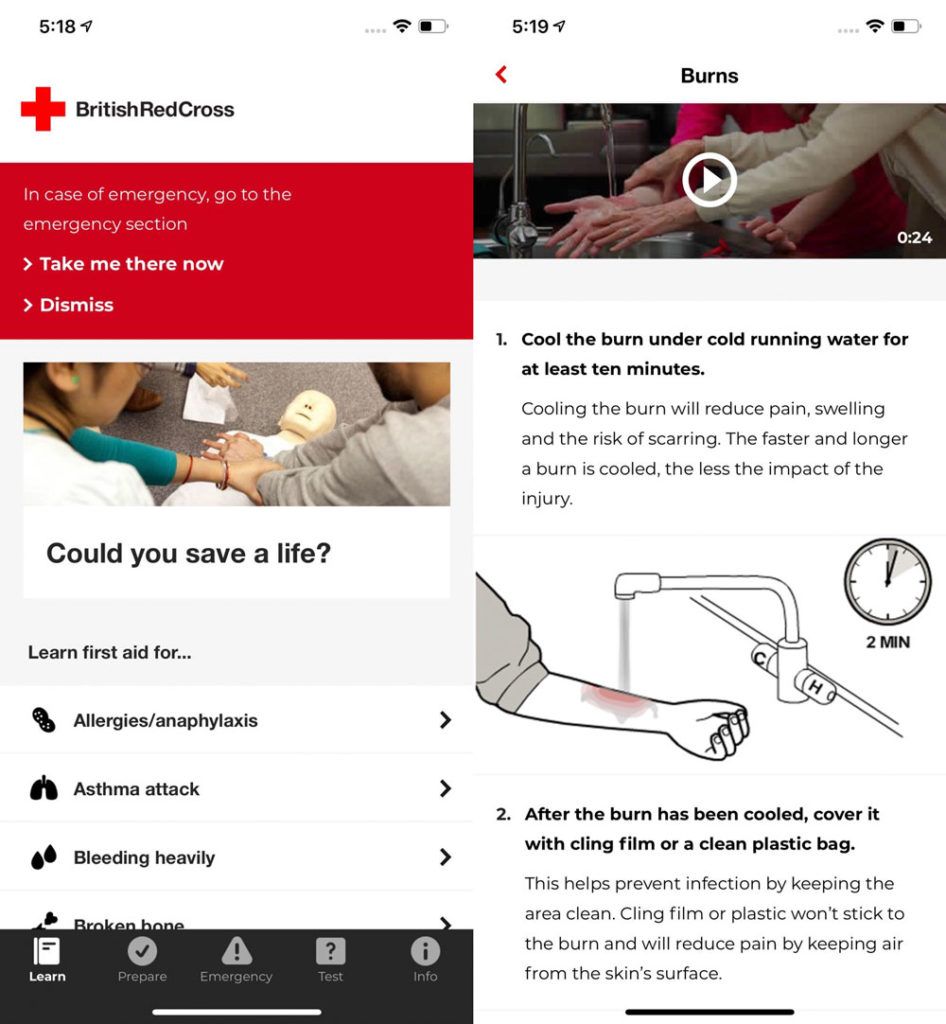 The British Red Cross First Aid app provides pre-loaded content offering instant access to safety information and expert advice for everyday emergencies.
There are videos, diagrams, interactive quizzes and simple step-by-step advice to help users deal with and prepare for a range of emergencies.
---
Enjoyed this post? pin it for later…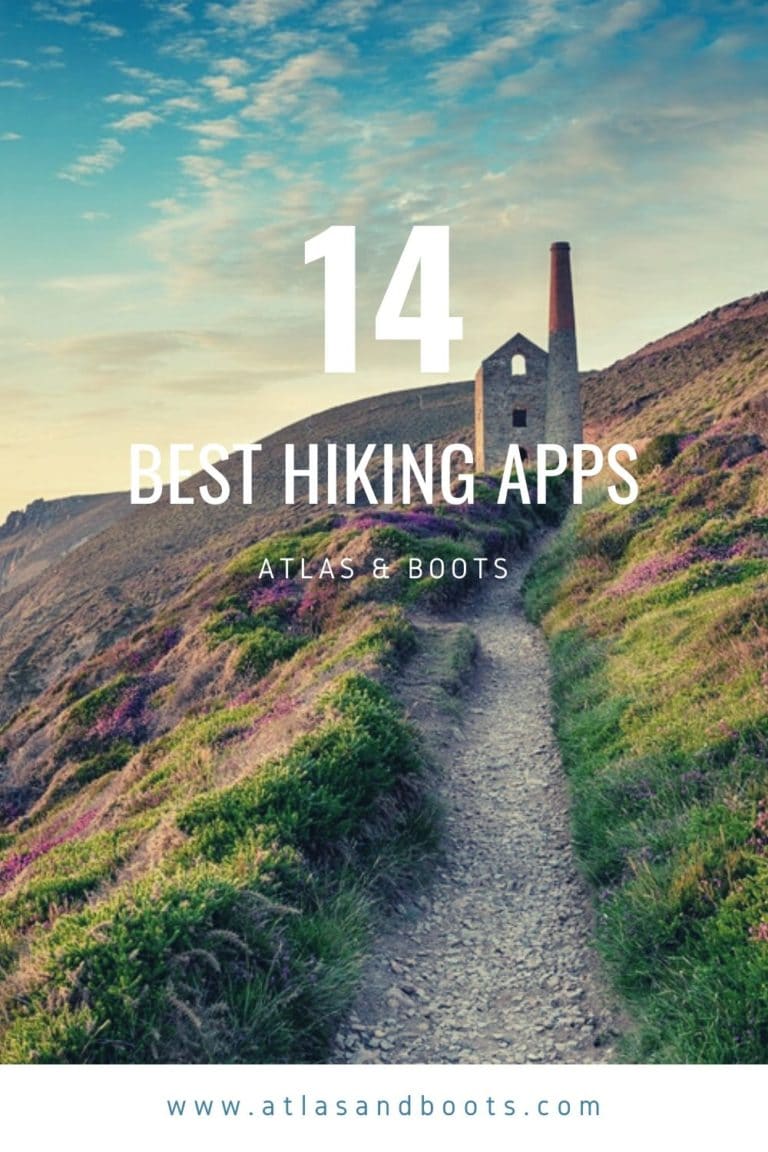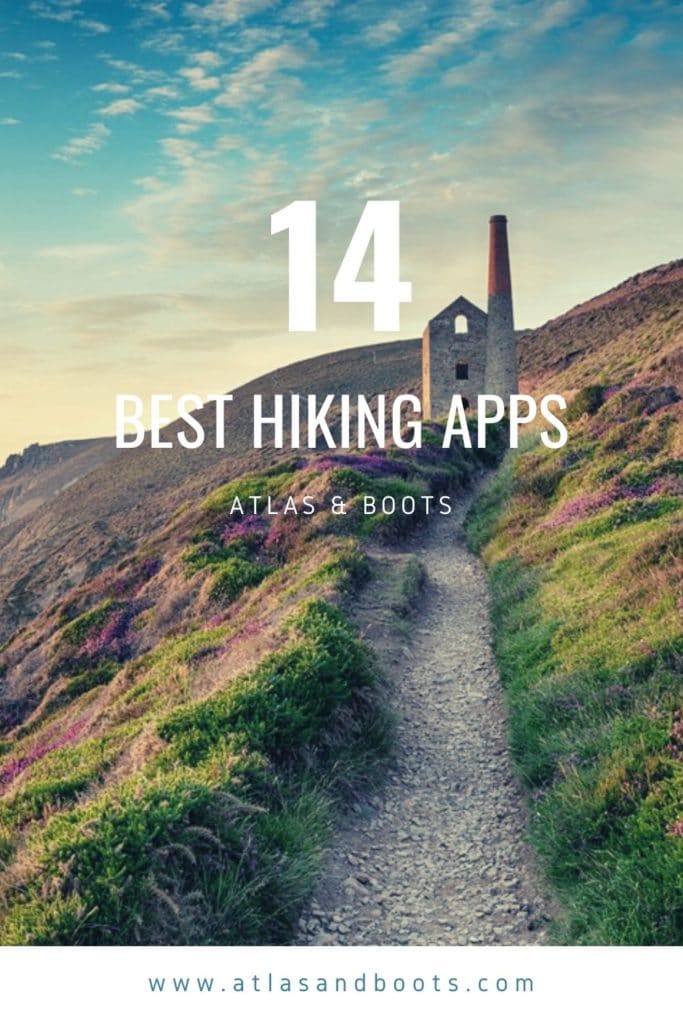 ---