Two thru-hikers lied and broke the law this year to finish the Appalachian Trail. Should we dismiss it as a daring adventure or tackle what lies deeper?
The first thing to admit before I begin is that I'm a person who follows the rules. I never cheat at games or quizzes despite being stupidly competitive. I hate being late to meetings or gatherings and I've even been known to Google "how late to arrive at a dinner party" because I know it's impolite to turn up on time (the consensus is 15 minutes).
Maybe this compulsion comes from some innate sense of properness but, more likely, it's a trait inherited from my immigrant parents. They arrived in the UK in the 1960s, a time of heightened racial tension. During my childhood, I came to notice a change in my father whenever he interacted with someone white, particularly one with authority.
I don't just mean a teacher or police officer. It could be a shopkeeper or bus driver; anyone who had the power to eject him from a space. My father would adopt a placatory tone – obsequious even – and plaster on a smile. The memory of that hurts because I now recognise that my father feared the white man. This is why he would hush us so harshly if we were being unruly, or why he pulled off the St George's Cross we tacked on our window one day. He feared that it was a provocation as if we, as British Bangladeshis, had no right to the English flag.
So, yes, that might be why I follow the rules. It may also point to why people like Andrew Underwood feel remarkably comfortable breaking them. The AT thru-hiker is one of two people who illegally finished the trail this year, reports Outside magazine. I was hesitant to name him here because internet shaming is not a pleasant thing. I do think, however, that it's important to examine how and why he got away with it. 
Underwood "lied or charmed his way out of possible legal binds," explains his 2,500-word profile in Outside. It adds that he "defied mandatory self-quarantine orders in at least three states, slept in shelters that were shuttered, and trespassed on trails and through national and state parks."
The article details specific transgressions: misleading a cashier at a general store near Baxter State Park, for example, or lying to a police officer in Glasgow, Virginia. At times he was caught in the act, but managed to avoid the consequences. A Baxter State Park employee reprimanded him on his way down Mt Katahdin but then, smiling, let him go on his way.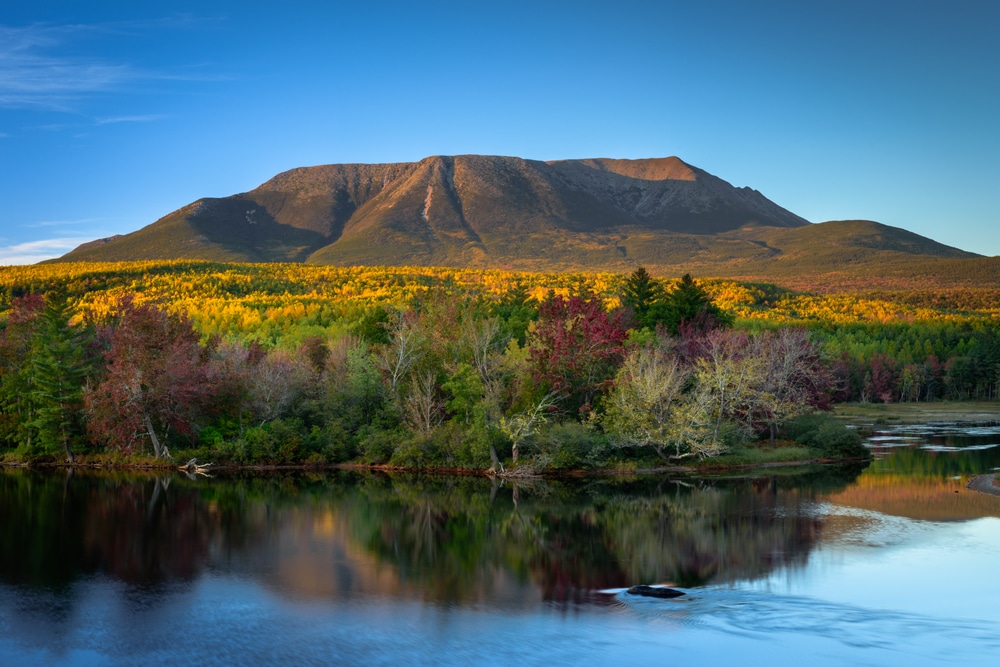 Underwood not only disregarded the law as well as his social duty in the midst of a global pandemic; in trespassing on trails that were closed, he also broke the unofficial rules of the outdoors. That he did so for a sustained period of time and so single-mindedly speaks to a specific type of privilege. It's likely that he felt comfortable trespassing on public lands in no small part because of who he was: a white man.
His defenders seem to lie in three camps. First: he probably didn't spread Covid-19 because it's safer on the trail than at home. Second: we need more rebels like him/he's as punk rock as they come/he was exhibiting the spirit of freedom and adventure. Third: it's a free country and letting his freedom of movement be curbed would be distinctly un-American.
I wonder if they would be so charitable if the hiker lying to the cops happened to be a black man. If you think that Underwood might have grappled with this question himself as he hiked through historically Confederate country amid global race protests, sadly, you would be wrong.
"I just didn't think about that stuff. I was so focused on mileage goals to get it done in four months or less. That's all I cared about all day long," he tells Outside. "Everything else I never thought about too much."
This is a perfect example of white privilege: not having to fear that you might be harmed, injured or penalised because of the colour of your skin.
I suspect that all this comes across as rather po-faced. The thrillseeker in me – the one that jumps from planes and platforms and is seduced by derring-do – sees the appeal of what Underwood did. Just one man and his backpack pitching himself against the odds. There is something romantic in this and, in truth, it's unlikely that he did any real damage. What is galling is his indifference in confronting his own privilege.
What are the conclusions police officers and park staff made about who he was? What are the concessions they granted him? What made him comfortable enough to do this in a country in which a black man feels he must put on a suit when popping out for milk? Has he thought about any of this?
If I had any hope that Underwood might reflect on his actions, they were dashed at the point in his profile when he says (completely unironically it seems) that he plans to vote for Trump again because of the Republican Party's "support for police departments and law and order".
I needn't have worried about shaming Underwood. It seems he's perfectly capable of doing that himself.
---
Enjoyed this post? pin it for later…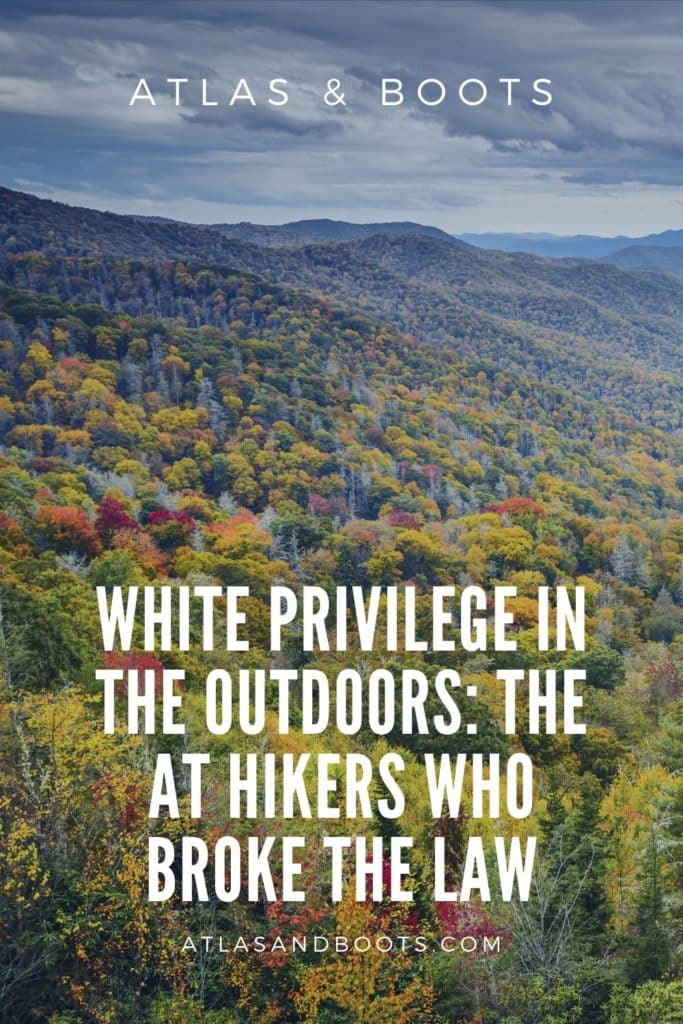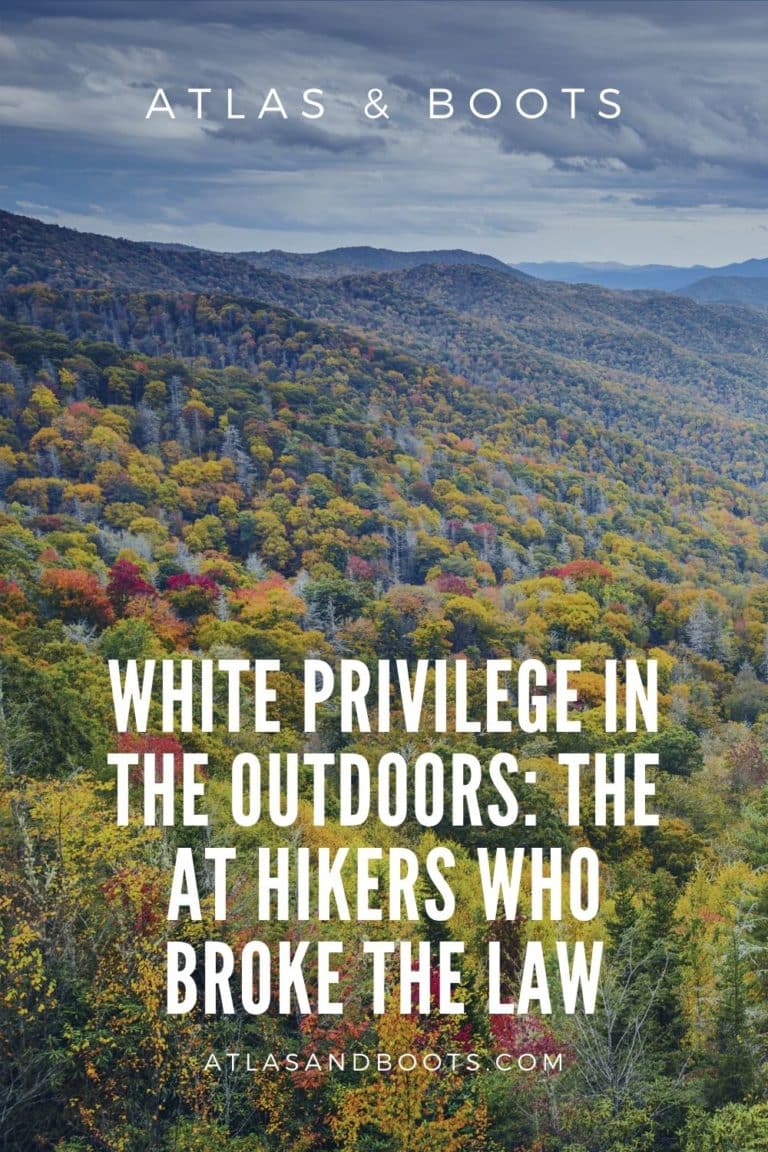 ---