The TV explorer has become an archetype of sorts: dashing, intrepid, personable – and nearly always male. We ask where are the female adventurers?
"Have you been watching Walking the Himalayas?" asked Peter's father. "The presenter in it reminds me of Pete."
"Tall, dark and handsome?" I asked. "Well, I can certainly get on board with that."
Later that week, I started the TV series as advised, noting with amusement that presenter Levison Wood (pictured below) did indeed look a bit like Peter.
We watched with interest until five minutes in when Levison makes a meal of crossing a mere river.
It's true that presenters must add colour and ardour to their tales of travel (otherwise, we'd just have a bloke walking for 45 minutes), but occasionally the drama seems overwrought. When Bear Grylls does his action-man montages replete with pulsing music and sharp camera angles, you know there's a team of producers standing around eyeing the lunch buffet and checking their watches.
The TV explorer has become an archetype of sorts: dashing, intrepid, personable – and nearly always male. From Levison Wood and Bear Grylls to Simon Reeve and Ben Fogle, the face of adventure apparently looks like this.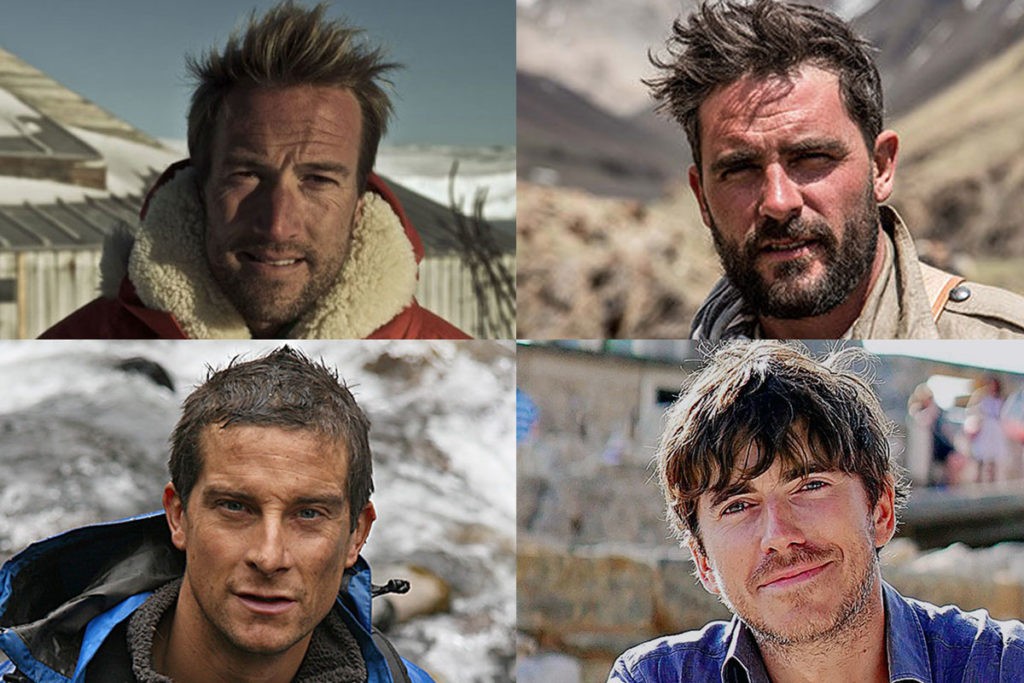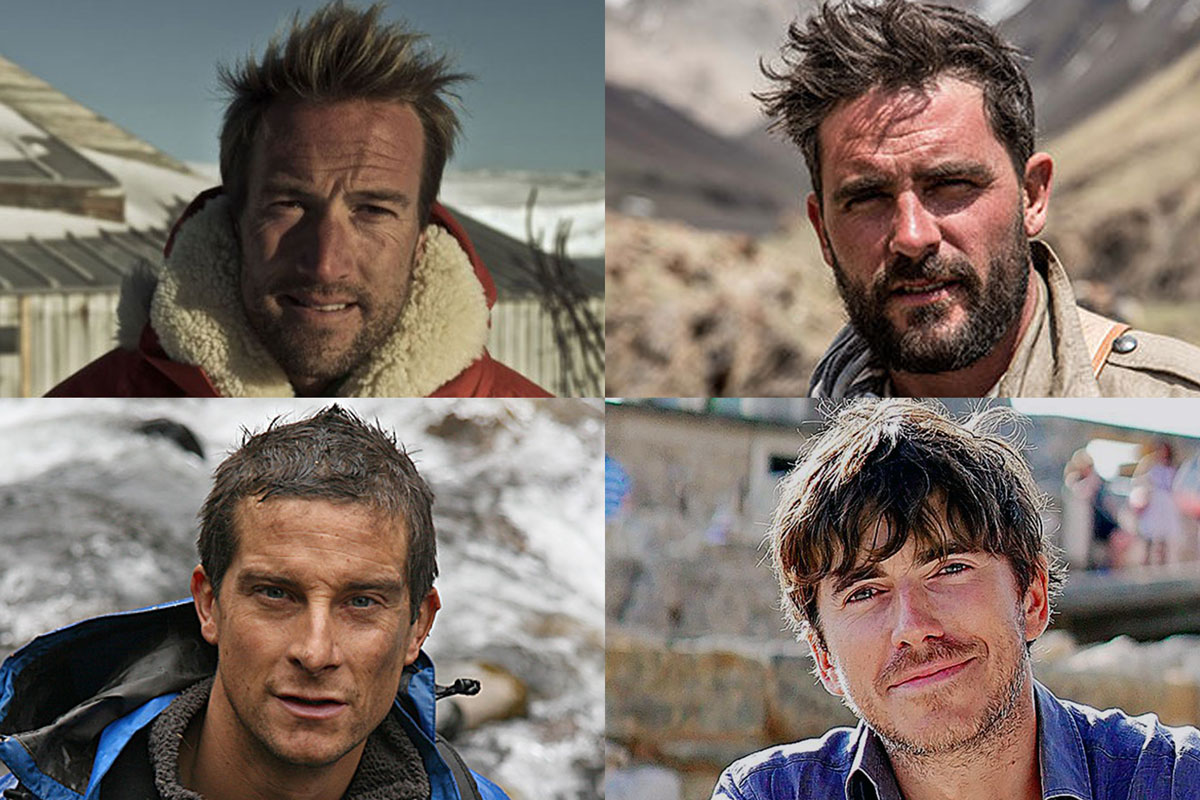 Clockwise from top left: Ben Fogle, Levison Wood, Simon Reeve, Bear Grylls
It leads me to wonder: where are the female adventurers on our TV sets? With the exception of Saba Douglas-Hamilton on whom I've nursed a crush for a decade, I can't name a single female that fronts her own travel show. And it's not for the lack of female adventurers.
We have available a whole host of inspiring, daring women from Edurne Pasaban who has climbed all 14 eight-thousanders to Bonita Norris, the world's youngest person to climb Everest and reach the North Pole (and who has presenting experience no less).
"The TV explorer has become an archetype of sorts: dashing, intrepid, personable – and nearly always male"
The chasm between male and female adventurers is present in literature too. Certainly, there are best-selling travel books written by women but so often they focus on love, heartbreak or spirituality. Books like Elizabeth Gilbert's Eat, Pray, Love and Cheryl Stayed's Wild are marketed as travel writing but sit more comfortably in straightforward memoir, as they look not outward but inward.
Some female writers break the mould but the Dervla Murphys and Freya Starks of the field seldom secure the same level of attention as the Bruce Chatwins and Paul Therouxs. It seems that when it comes to travel writing, the appetite is greatest for masculine stories of daring and doing and feminine ones of healing and feeling.
So – who is to blame for the paucity of female adventurers on our shelves and screens? Is it the publishers and producers who avoid risk like the plague? Is it women themselves who don't push for recognition? Is it the audience who still prefers its adventurers tall, dark and handsome? Is it a complicated mixture of all three?
I asked Peter for this thoughts and his answer struck a note: "It might be that explorers are usually male because of the 007 thing: men want to be him and women want him. It may not work as well the other way around."
I wonder if he has a point: do producers and publishers overlook female adventurers because they don't conform to their narrow ideals? Perhaps, like so many issues in the gender debate, it boils down to simple desire: female adventurers don't have their own shows because they can't get away with being undesirable even on the slope of a mountain or a swell of the sea.
Perhaps that, if true, is the saddest reason of all.
---
Enjoyed this post? pin it for later…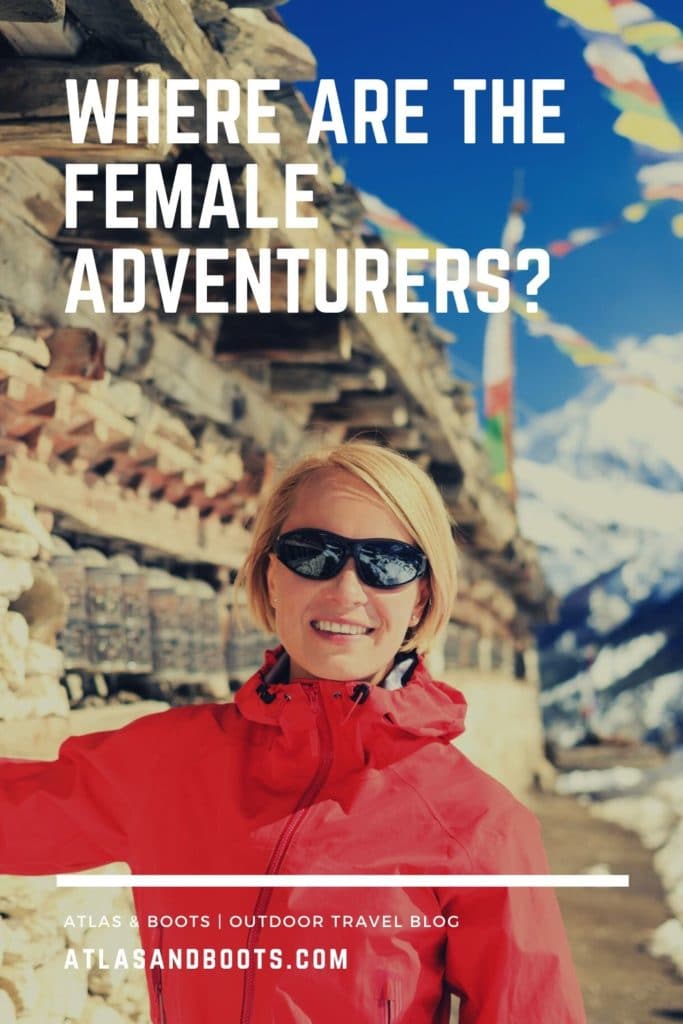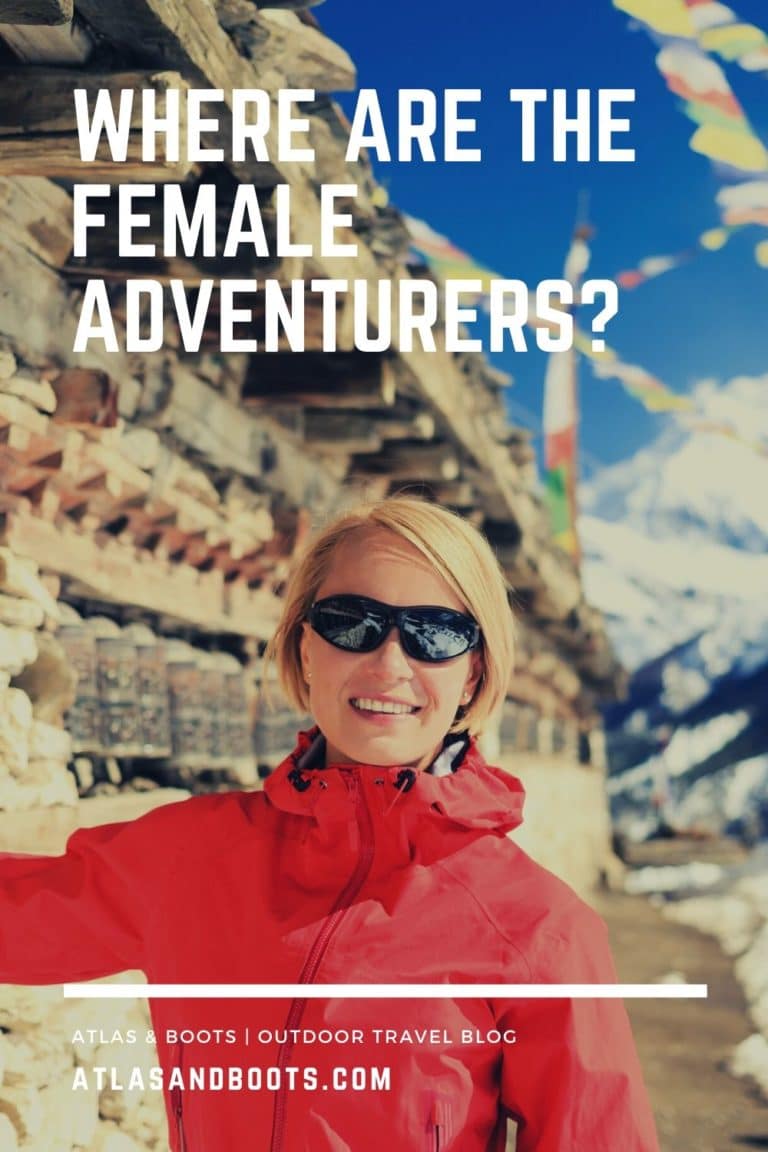 ---