We set off on an overnight climb to Adam's Peak, Sri Lanka's most sacred mountain. Here's how we fared
I was already exhausted by Sri Lanka. So far, we'd had two men barge into our hotel room in Bentota, got stuck in a toilet in Tissa, been pinned to a wall on a train to Galle and battled flying cockroaches on the road to Udawalawe.
When we arrived to our guest house in Dalhousie – the gateway to Adam's Peak in Sri Lanka – all we wanted was somewhere to bed down ahead of our early morning climb. But, oh, what foolish dreams. Instead of being shown our room, we were taken aside and asked to pay for it under the table in exchange for a discount. We politely refused and after much discussion were finally allowed to check in.
We headed to bed early in preparation for the night ahead: climbing 5,500 steps up Adam's Peak, the most sacred mountain in the country. Clearly, Sri Lanka wasn't done with me yet.
We left our hotel at 2.30am to make the climb overnight as is customary for tourists and pilgrims, the latter of which there were many. The mountain has been a site of pilgrimage for over 1,000 years and people of all shapes and ages gather on its steps to make the climb in time for sunrise.
Atlas & BOots
Adam's Peak stands at 2,243m (7,359ft) and is unique in that it holds significance in several major religions thanks to the curious depression at its summit, known as the Sri Pada or Sacred Footprint. Buddhists believe the impression to be Buddha's, Muslims claim it as the footprint of Adam's, while Hindus believe it belongs to Shiva. Christians have claimed it for St Thomas but no one seems to take that very seriously.
Personally, I was more beguiled by its guise of Samanalakande – or Butterfly Mountain where butterflies go to die.
We headed into the night with plenty of layers in tow. Despite the relatively balmy temperature at the base of Adam's Peak, the 1,400m ascent over 7km can leave ill-prepared tourists shivering at the peak.
We made the short walk through the centre of town (really just a handful of hotels, cafes and makeshift stalls) and arrived at the base of Adam's Peak. As it was high season (Jan-Mar), the path to the peak was lit with tea lights and lined by tea shacks.
I psyched myself up for the climb, telling myself over and over to take it slowly. I've completed plenty of physical challenges – from climbing Nevis Peak to completing the Salkantay Trek – but nothing that would require so much stamina. After all, there were 5,500 steps!
The first 30 minutes were gentle as we wound past eager hawkers, Buddhist shrines and colourful prayer flags in the crisp night air. There was plenty of space between the steps which meant that we could walk for a while, climb for a while and alternate between the two.
Soon, we arrived at the Peace Pagoda after which the climb began in earnest. The steps gradually became smaller, steeper and irregular, making it impossible to set a rhythm. One step might be a short hop while the next, a strenuous heave.
I, ever the pragmatist, kept a close eye on other climbers to monitor if I was going too fast (not likely) or too slow. Peter, who's far fitter than me, always prefers to storm to the top, so it was down to me to set a steady pace.
Pilgrims bedecked in white trudged forward as if in trance. We saw everything from infants to the elderly making their way to their top. We're told that most Buddhists want to do the climb once in their life – and once is likely enough. In fact, as a local saying goes, "if you have never climbed Sri Pada you are a fool; if you've climbed it twice you're a bloody fool."
We plodded on and on, trying to match our walking styles. Peter likes long but infrequent breaks whereas I prefer short breaks but lots of them. He was admirably patient as I shuffled to one side time and again and pleaded to stop.
I considered pausing for tea but decided against it as I hoped to avoid the loos. I'd read that they were terrible, though it's worth noting that Peter thought them 'alright'.
We started a near-vertical section with handrails along the sides. When we were told by a passing monk that we were about 750 steps from the top, I didn't quite believe him. Despite needing frequent breaks, or perhaps because of them, my legs felt surprisingly fine. I had psyched myself up so much and for so long ahead of the climb that, actually, it wasn't nearly as leg-wrenching as I'd expected.
We ascended the final stretch and arrived at the top at 5.15am, a total of 2hr 45m after we started. Sunrise was at 6am and as shoes aren't allowed on the final platform, we chose to wait beneath it for a while. This is where our many layers really proved their worth.
When the time came, we took off our shoes (socks are okay) and headed up. Some past pilgrims had given us a good tip: 20 minutes before sunrise, head up to the final platform but don't pause at the top of the stairs like the others. Instead, go all the way around the platform in a clockwise direction and park yourself next to the stairs.
This is a good spot from which to watch the sunrise. Climbers can ring one of the two bells along the way, as is customary for pilgrims who reach the peak.
The sunrise is pretty, but the real spectacular views are on the opposite side of the platform. During high season (Jan-Mar), there is an 80% chance of seeing the shadow of the mountain which appears as a triangular apparition on the horizon. One of the mysteries of Adam's Peak is the shadow's perfectly triangular outline which doesn't tally with the irregular shape of the actual summit itself.
We peeked into the tiny temple which houses the famed footprint (or at least an impression of it; the real footprint is said to be below the surface). Despite the gold leaf, the lashings of cash and intricate displays of ornaments, the footprint was upstaged by the carpets of cloud drifting beneath the peak.
We spent an hour at the top and headed down at 7am, taking care to descend the way we ascended. There are two routes to the top and taking the wrong one down leaves climbers miles from where they started. The descent was hard on the knees but far quicker than the climb up (we did it in 1hr 30m compared with 2hr 45m up).
Of course, we took plenty of time to pause for the views – some of the most incredible we've seen. In fact, climbing Adam's Peak was the best thing we did in Sri Lanka; better than the leopards at Yala, better than the baby elephants at Udawalawe, better than hiking gorgeous Ella Rock or its hulking peer at Sigiriya, and better than the beaches of Trinco and Bentota.
Actually, come to think of it, I don't feel quite so exhausted by Sri Lanka after all.
Climbing Adam's Peak: the essentials
What: Climbing Adam's Peak in Sri Lanka.
Where: As Dalhousie is largely undeveloped, there is a lack of quality accommodation. We stayed at White House Adam's Peak which had beautiful views of Adam's Peak but also some dodgy staff as mentioned above. Instead, try Queensark, Hugging Clouds or Daddy's Guest Home, all of which rank highly on Booking.com.
It's worth noting that we couldn't find Dalhousie in many search engines, so you may wish to search for Nallathanniya instead.
When: Climbing Adam's Peak is best done between January and March to experience the atmosphere at its best. This is when the path is lit up, tea shacks line the path, and pilgrims mix with tourists. With that said, you would do well to avoid Sri Lankan New Year in mid-April, any full moon (known as 'Poya' days) and, if possible, even the weekend. This is when the path is busiest and you could find yourself queuing for the top.
It's possible to climb Adam's Peak out of season but make sure you bring food, water and a good torch. You can also climb it by day but the summit is often obscured by cloud and, even if it's clear, you won't see the famous shadow.
How: Climbing Adam's Peak is easiest from Dalhousie (7km, around 3hr). An alternative, much longer route (15km, around 7hr) ascends from the Ratnapura side of the mountain via Palabaddale.
You can reach Dalhousie by taking a train to Hatton and then a bus or tuk-tuk. Trains leave from Colombo, Kandy and Ella among others – check timetable here ('Ella' is spelt 'Elle' in the search dropdown). It's worth noting that we couldn't find Dalhousie in many search engines, so try using Nallathanniya instead.
The bus from Hatton to Dalhousie leaves every 10 minutes and winds through some beautiful scenery. It's a 1.5hr ride and costs 75 LKR ($0.60 USD). A tuk-tuk takes 1 hour and costs 1,000-1,500 LKR ($7-11 USD).
You may wish to take a transfer instead. Your hotel can arrange this but it's always worth negotiating a discount as these are usually inflated (e.g. if quoted 15,000 LKR, ask for 11,000).
Many tourists opt to hire a driver for the entirety of their trip. This costs around $45 USD per day (including the days you don't use the driver). We used Ajaa (+94 777 284 178) and Sisi (+94 777 203 083) for shorter transfers and found them to be friendly and reliable.
Most international flights land in Bandaranaike International Airport (CMB). Book via Skyscanner for the best prices.
---
Enjoyed this post? pin it for later…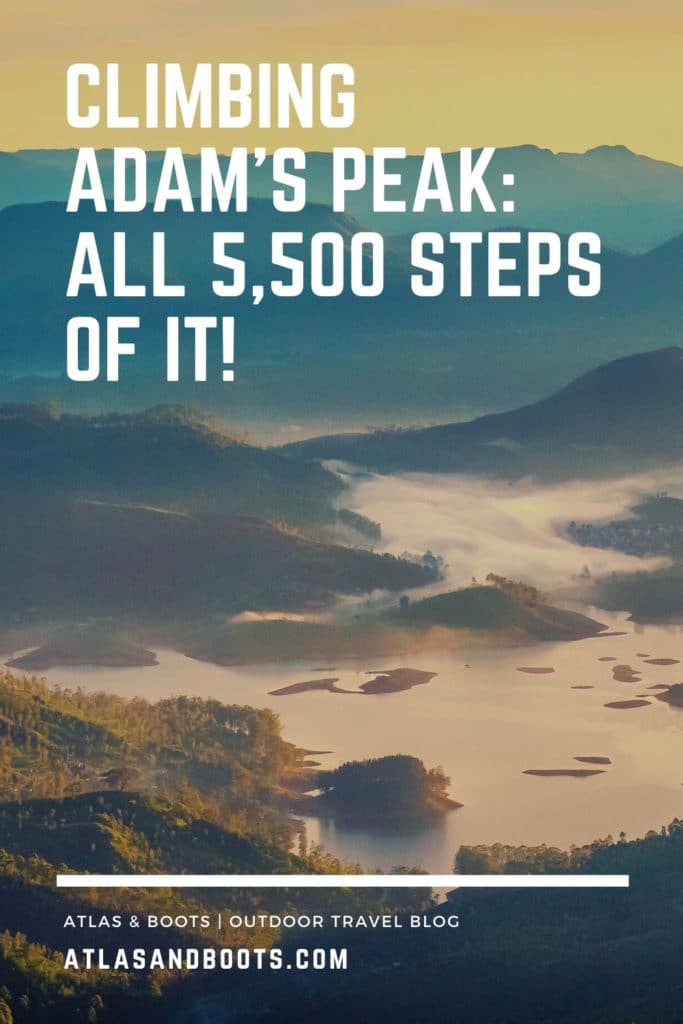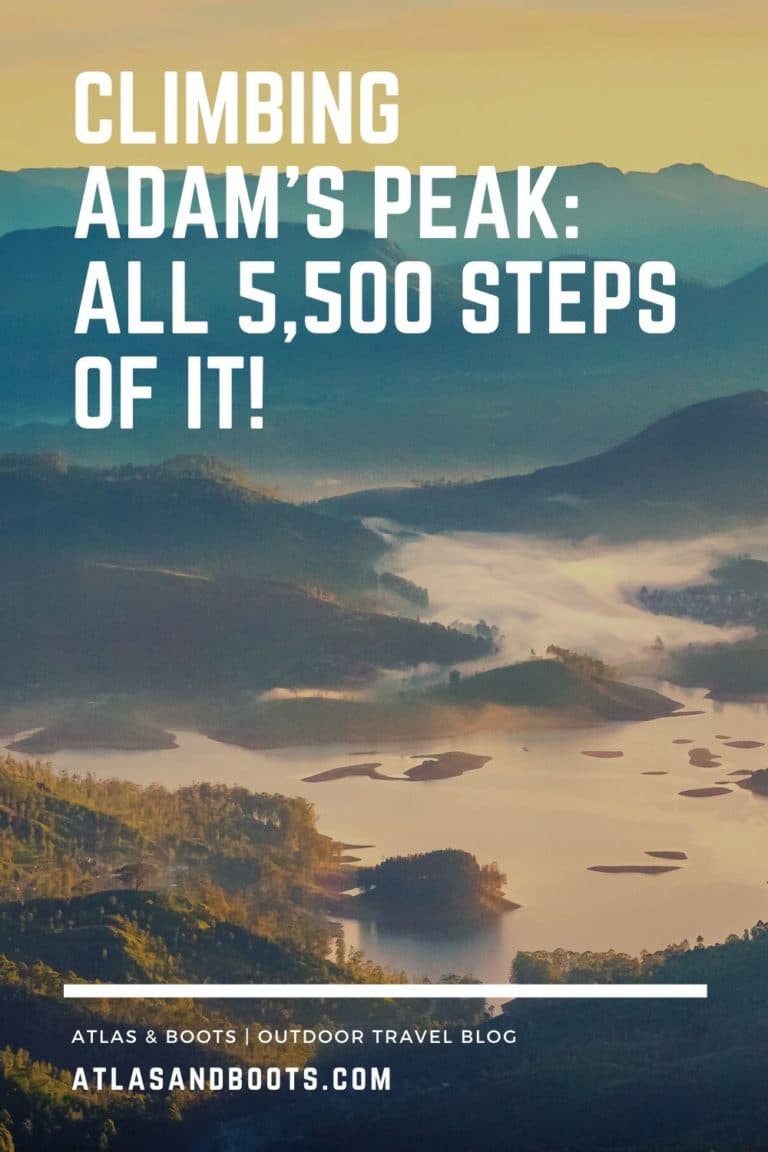 ---
Lonely Planet Sri Lanka is a comprehensive guide to Sri Lanka, ideal for those who want to both explore the top sights and take the road less travelled.