The Last Tourist exposes the many flaws of tourism, but these three moments struck us especially hard
The role of the modern tourist is on trial in a new documentary. The Last Tourist combines insight from travel and environmental experts with a series of first-hand accounts to highlight the harmful practices that global tourism supports and encourages.
Shot across 14 countries, the visually striking film touches on several uncomfortable aspects of the travel industry with scenes of mass crowding at beauty spots, tourists behaving badly and exploitative cruises keeping their passengers as far away from the locals as possible.
While we strongly believe in the transformative power of travel for both individuals and communities, we also recognise that travel is a privilege, not a right; that our actions come with consequences for wildlife, people and places; and that, ultimately, it's up to us as travellers to be a driving force for good in the space.
With that in mind, we take a look at three key moments from the film that we found especially striking.
1. Caged elephants take their own lives
For us, the most poignant moment in The Last Tourist happens at a 'wildlife attraction' in Thailand where visibly traumatised elephants are forced to perform tricks that include dancing and smoking cigarettes.
Camera-toting tourists look on and smile as the elephants are cajoled by their keepers who use hooks to control them. Other 'entertainment' includes cycling chimpanzees, chained tigers walking on their hind legs and dolphins jumping through hoops.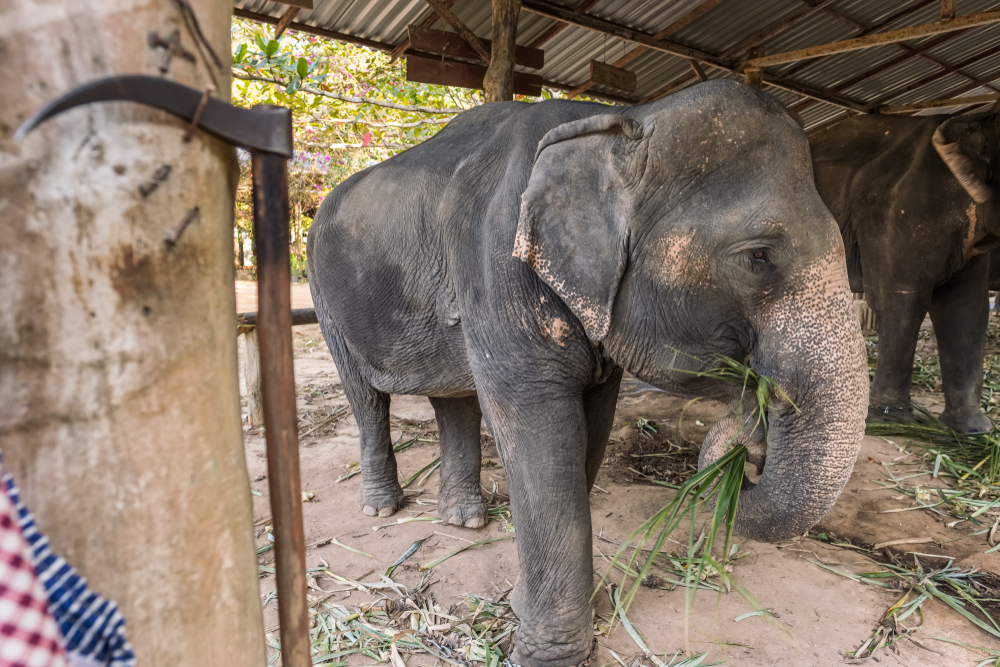 Melissa Matlow from the non-profit World Animal Protection explains that, globally, there are over 500,000 animals suffering in tourist attractions with over 3,000 elephants alone in Southeast Asia. Renowned environmentalist Dr Jane Goodall (Jane Goodall Institute, UN Messenger of Peace) describes how tigers are drugged for selfies and elephants are poached from the wild to perform for tourists.
Lek Chailert of Save Elephant Foundation explains how any elephants that give tourists rides or perform circus tricks have had to be 'broken' into submission by undergoing a traumatic conditioning method known as the 'crush'.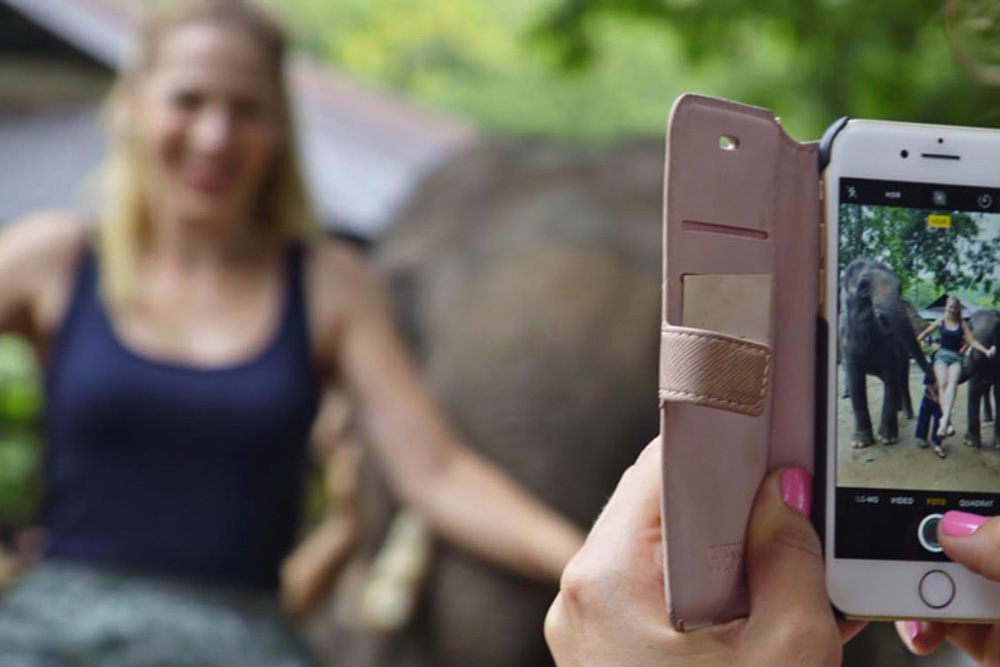 After separating young elephant calves from their mother, the conditioning involves days, sometimes weeks, of torture. The young animals are kept in isolation, deprived of food and water and made to endure rounds of beatings and whippings until they are 'broken' and can be controlled by fear.
By far the grimmest reveal is that during the ordeal, their trunks have to be tied to stop the elephants from biting them off in an act of suicide. These majestic creatures would rather bleed to death, it seems, than live in these conditions.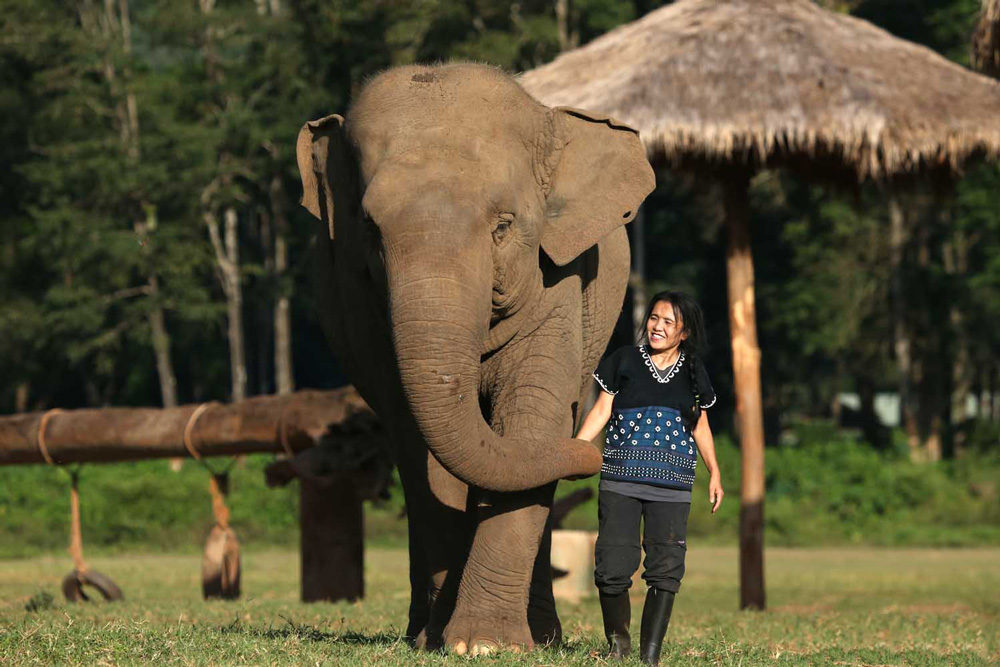 2. Voluntourism creates orphans
The film moves to an orphanage in Cambodia where two British voluntourists, who are clearly out of their depth, attempt to deliver an English lesson. In an interview, it is revealed that neither has any teaching qualifications. One of the volunteers even goes on to say that qualifications are not necessary as long as "you want to spend time with children and enjoy spending time with children, that's all you need." She finally adds that you do need a "basic understanding of the English language."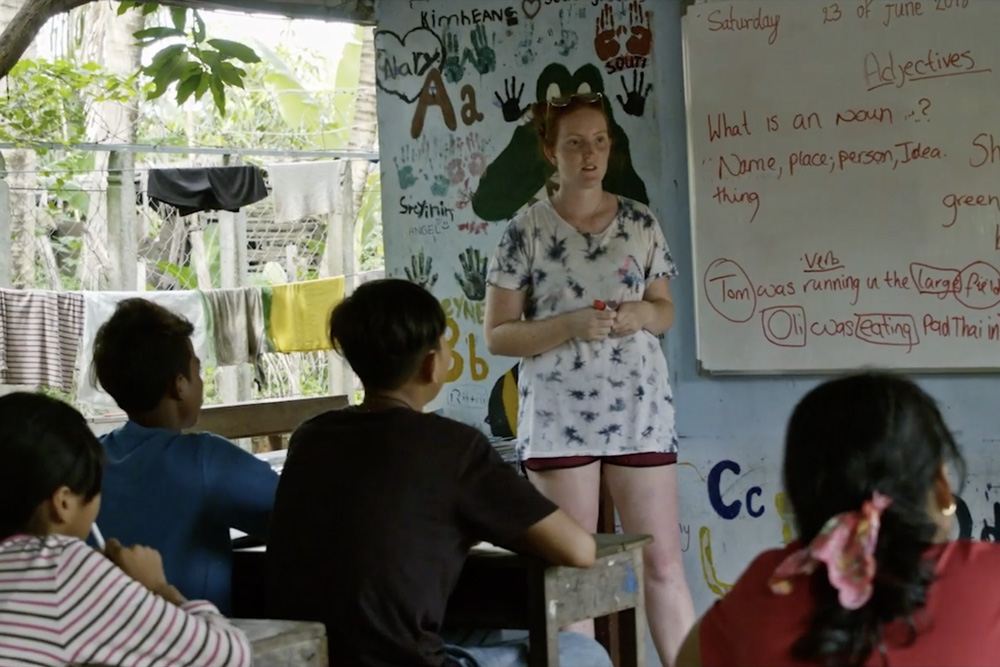 She explains that there were no checks put in place before she joined the orphanage. "It was so simple," she says with a shrug. "It couldn't have been any easier."
Clarissa Elakis of ChildSafe International explains that voluntourism is one of the fastest-growing tourism trends but is often unregulated with over 10 million volunteers being placed. She describes how tourists typically arrive at a school, disturb classes, take photos, hand out candy and then expect to see a performance.
"Would this happen in your own country? Elakis asks. "Probably not. Then why do tourists think it's okay to do in developing countries?"
In Cambodia, since 2005, there has been a 75% increase in orphanages as a direct result of voluntourism. It can be deeply disruptive to education, have lasting psychological impacts on orphans and in the worst-case scenario see children exploited for profit. Orphans often go on to develop lasting mental health issues and suffer excessively high rates of suicide.
Orphanage tourism has become a lucrative business where children are forced into institutions to pull at the heartstrings of tourists and encourage donations. Globally, around 80% of orphans have at least one living parent. Parents struggling with poverty are approached and encouraged to give up their children to orphanages. Voluntourism fuels the demand for children to be in these facilities and supports a system that is breaking up families.
3. Money from tourism rarely stays in a destination
It's no secret that international tourism is big business. Eighty percent of countries count tourism in their top five foreign-exchange revenues while one out of 10 jobs on the planet is connected to the industry. In 2018, based on the last meaningful pre-pandemic data available, travel and tourism contributed $8.8 trillion to the global economy.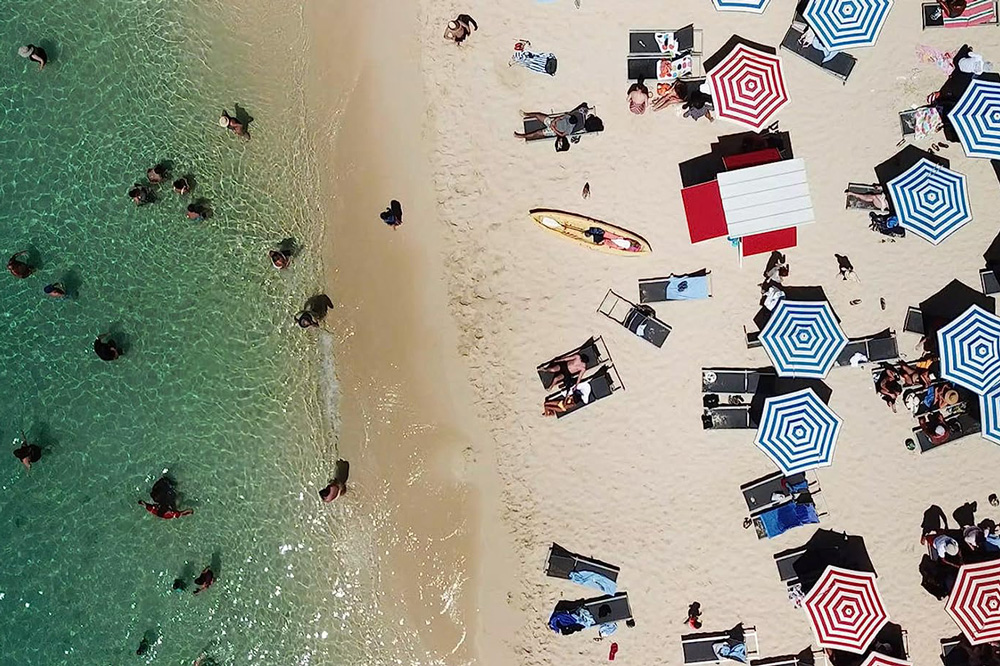 However, the money generated from the industry rarely stays in the country the tourist visits. Judy Kepher Gona, founder of Sustainable Travel & Tourism Agenda, explains that in Kenya, only 14% of every dollar spent stays in the country. Eighty-six percent of it ends up outside, usually in foreign-owned airlines, hotel chains or tour operators.
A typical process sees foreign hotel chains build the resorts and then import the food and supplies from abroad. The only money that remains in the country are the wages of the lowest-paid workers in the industry such as construction workers and hospitality staff. Multinational companies take up the space so locals are often deprived of the economic and cultural benefits of tourism. Instead, most of the money leaves.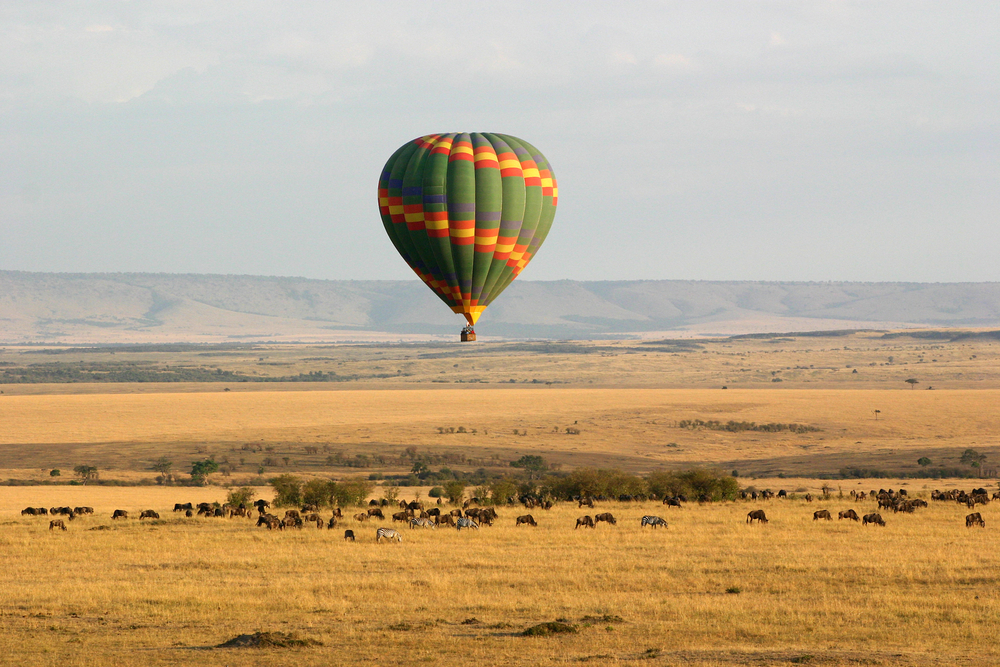 Gona highlights how high-end tourism in particular can perpetuate poverty by failing to integrate local communities. The reality is that most of the more acclaimed tourism destinations have some of the world's highest levels of poverty. While tourism can create jobs in a destination, it rarely creates the right jobs.