Our expedition to the great white continent inspired a host of questions, most commonly: is Antarctica worth it? We share our answers below
The cynic, it is said, knows the price of everything and the value of nothing. It doesn't make you a cynic, however, to question the value of a trip to Antarctica given the hefty price tag. Ranging from seven to twenty thousand dollars per person, it's a once in a lifetime expense, so it's perfectly natural to ask: is Antarctica worth it?
This is the question readers asked most frequently about our trip to the seventh continent. Value, of course, is subjective. Some people value an expensive wedding while others prefer to spend on the honeymoon. Some value a three-carat diamond while others prefer fine dining. Of course, we at Atlas & Boots value travel.
We have been to 80 countries across seven continents along with a number of remote outposts like Easter Island, the Faroes, the Galápagos and the Cooks. We have hiked on active volcanoes, dived with whale sharks, jumped out of planes and crossed landslides. We have been to the "end of the world", seen World Wonders and the Northern Lights – and can say this without a doubt: Antarctica was our number one travel experience.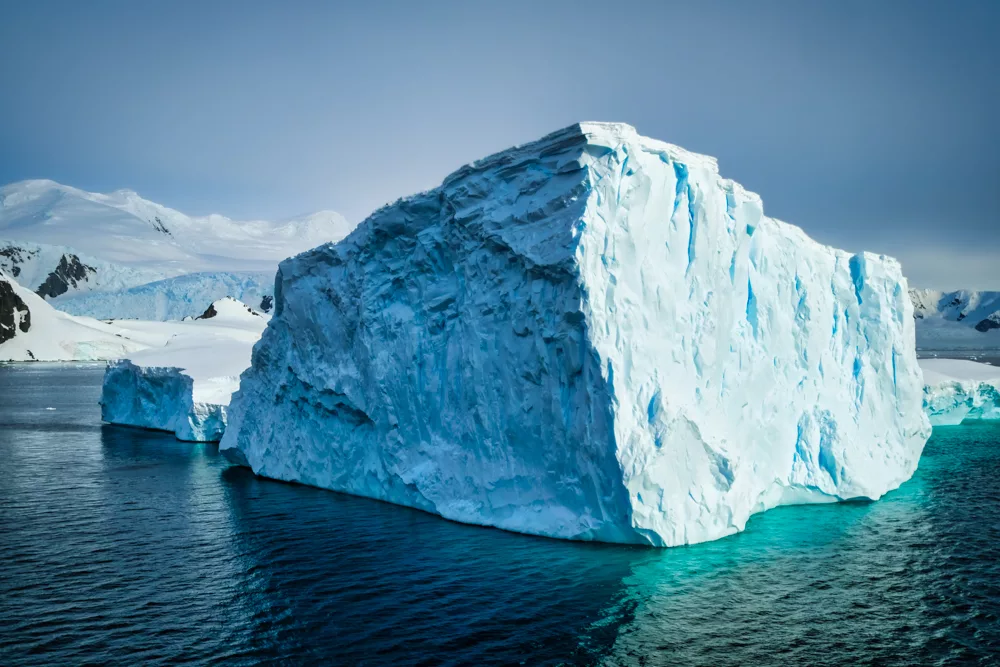 Of course, the Antarctica of the BBC differs from the Antarctica of cruise ships. Small film crews can reach remote corners that commercial vessels cannot – but if you choose your expedition wisely, the great white continent will reveal itself in all its magnificent glory. Here's what you need to know before you book your trip.
Why visit Antarctica?
There are myriad reasons to visit Antarctica. First, the epic landscapes: vast stretches of pack ice, hulking icebergs, mirror-like bays and colossal mountains and glaciers.
Second, the wildlife. You will see hundreds of penguins: Gentoo, Chinstrap and, if you're lucky, some penguin chicks too. Humpback whales abound in the area and you may see an Orca or two.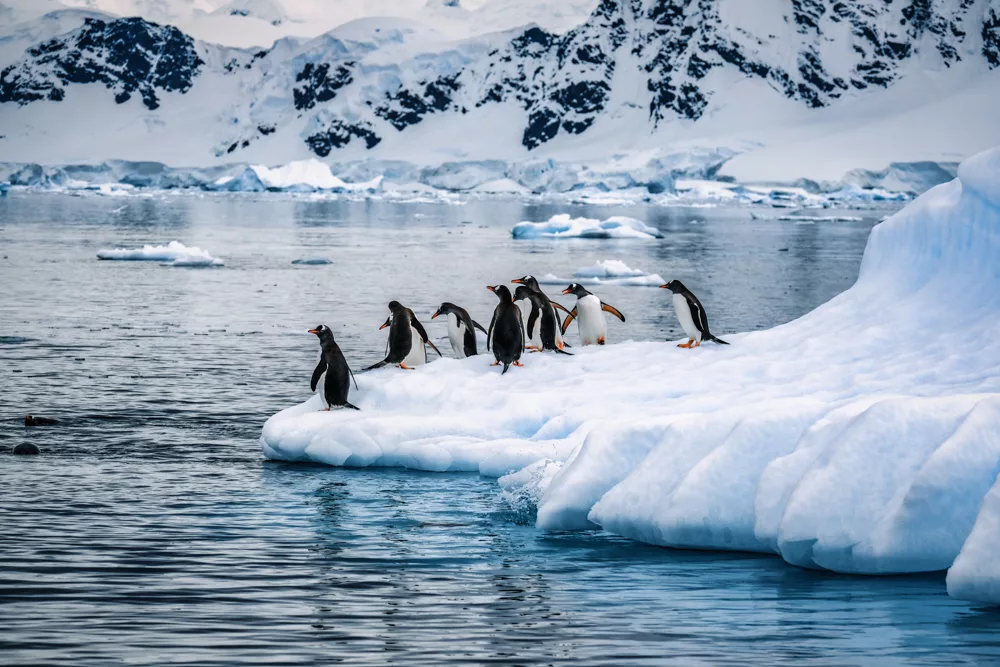 Third, the history. As passengers, you will learn about the extraordinary history and significance of Antarctica, from its role in fighting climate change to its troubling past as a whaling base.
Fourth, the bragging rights. Depending on the expedition, you will cross the Antarctic Circle and land on the continent itself. If you do the Polar Plunge or camp on the continent, you'll earn some extra stripes.
Fifth and finally: You will keenly feel your place in the world. Antarctica is colossal and we in comparison are very, very small.
How much does it cost to visit Antarctica?
We travelled to Antarctica on the Ocean Victory on a 10-day expedition to the South Shetland Islands and Antarctic Peninsula.
Prices vary but the following gives you an idea of how much it costs to visit Antarctica. All prices are in USD, per person. We recommend booking a cabin with a balcony to make the most of the experience. Discounts and promotions can be found close to departure dates.
Single cabin (porthole): $11,990
Triple cabin (porthole): $6,990
Double cabin (porthole): $8,990
Double cabin (French balcony): $9,990
Double cabin (balcony) $10,990 to $16,990 depending on size
Premium suite (balcony): $19,990
Is Antarctica worth it?
Yes. Antarctica is worth the cost. We have been to 80 countries across seven continents and Antarctica was undoubtedly our number one travel experience.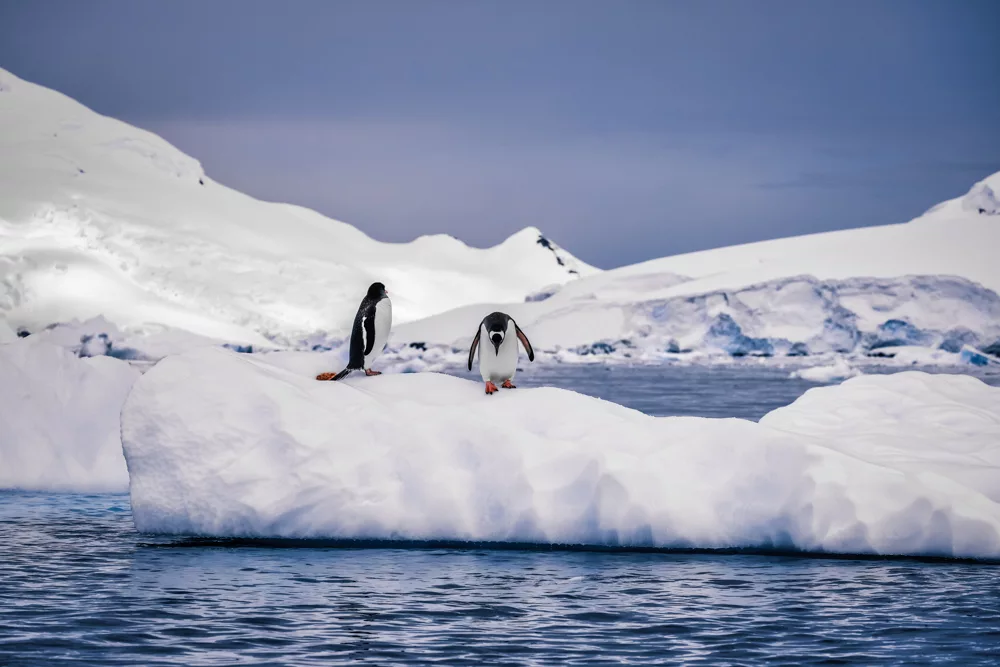 Atlas & BOots
Antarctica was our number one travel experience
We should say, however, that we were hosted on the expedition and so covered flights, transfers, staff gratuities, on-shore accommodation and expenses ourselves, but not the actual fare. With that in mind, we asked a few dozen other passengers for their view. Nearly all believed it was worth it. Those who did not mainly had concerns around Covid restrictions as several amenities were closed. With that in mind, if you dream about visiting Antarctica, our advice is to go!
How do I get to Antarctica?
First, you have to fly to Buenos Aires in Argentina. From there, you have to take a domestic flight from Buenos Aires to Ushuaia at the southern tip of the country. From there, you will board your expedition ship. We advise arriving in Ushuaia at least a day before your expedition departs to allow time for delays.
Argentina itself is a beautiful country, so if you have time, we advise visiting Perito Moreno Glacier from El Calafate and Fitz Roy and Cerro Torre from El Chalten.
What's the best company to visit Antarctica with?
There are environmental factors to consider when visiting Antarctica. This is a pristine and fragile place, so it's important to choose a company that prioritises sustainability.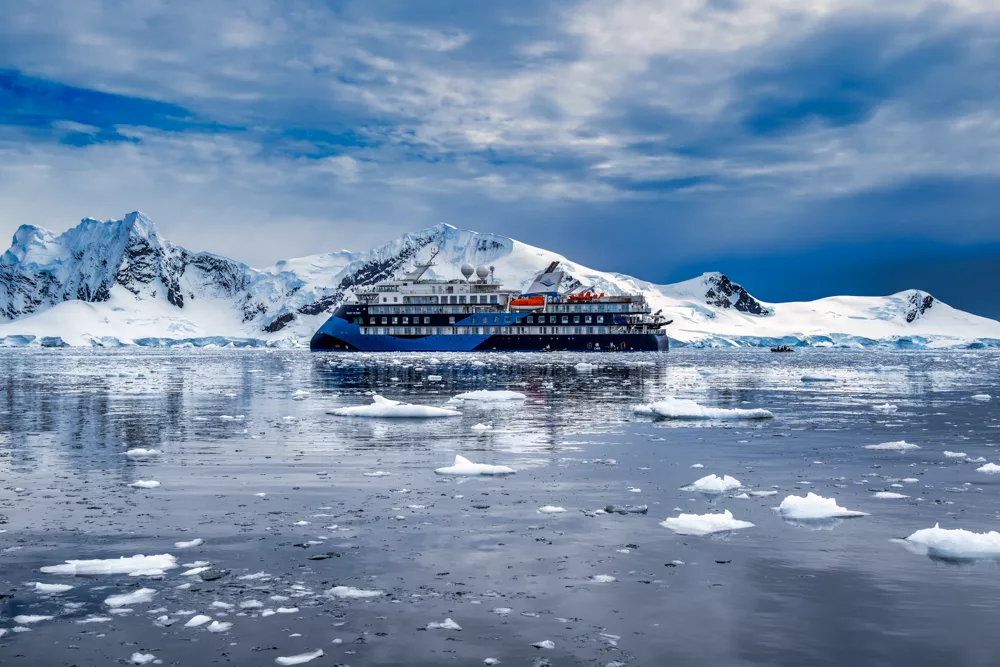 We visited Antarctica with Albatros Expeditions on the Ocean Victory, which is currently the greenest expedition ship that sails to Antarctica. We recommend that you do the same.
What is the best time to visit Antarctica?
The best time to visit Antarctica is December to March when the ice breaks up enough to allow ships to pass. December is cold and icebergs are at their largest. January gives you a chance to see penguin chicks. February is great for whale watching. Penguin chicks learn to swim around this time as well. March is still good for whale watching but penguins begin to leave the nest for the sea. We visited in January and thought it was a brilliant time to go.
How cold is it in Antarctica?
If you visit the Antarctic Peninsula during the summer months (Dec-Mar), you can expect temperatures of 0°C to 4°C (32°F to 39°F).
We visited in January and were pretty toasty thanks to layering properly. In fact, at one point, we had to take off our parkas as we got too hot!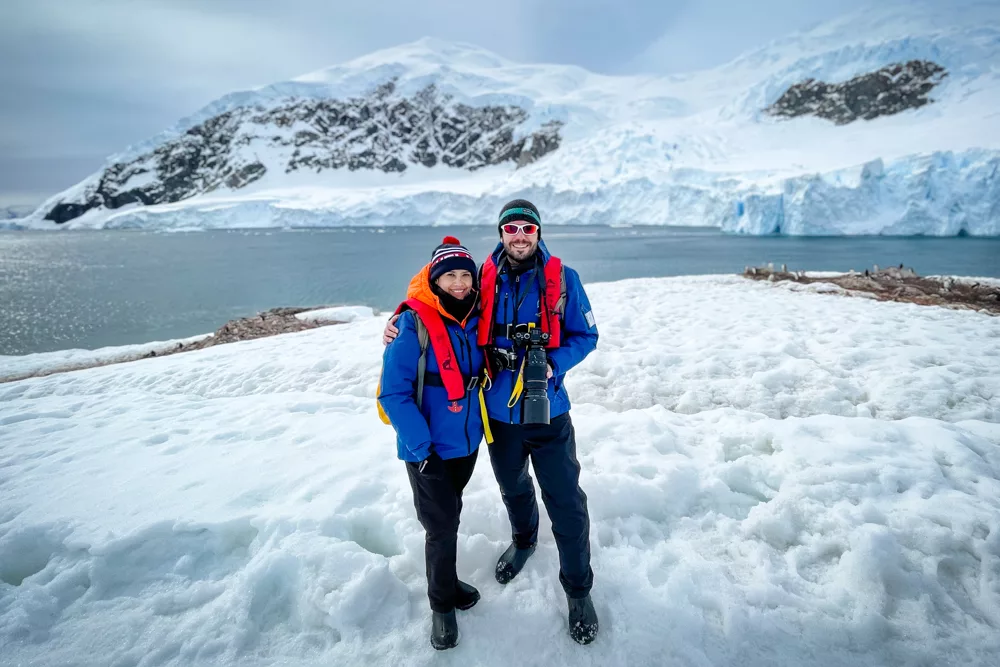 How long should I spend in Antarctica?
Albatros Expeditions runs voyages to Antarctica ranging from 9 to 28 days. We went on a 10-day expedition and wish we'd had longer, but we probably would have felt that way even on the longest voyage!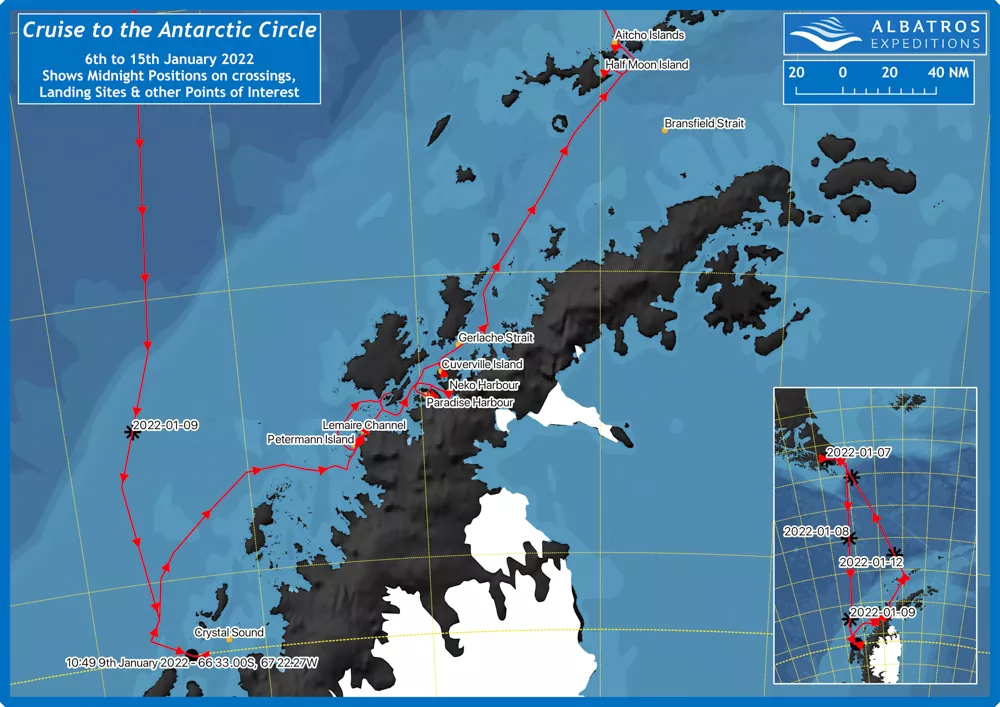 Rather than focus on length, look at the different itineraries and ensure you choose the one that ticks all your boxes. For example, not all expeditions cross the Antarctic Circle. It wasn't on our itinerary but as we had good weather, our captain was able to make the crossing. If this is important to you, make sure you book a voyage accordingly.
How bad is the Drake Passage? Will I get seasick?
The Drake Passage is a notorious body of water where three oceans meet and waves can exceed 12m (40ft), unhindered by landmasses.
If you tend to get seasick, make sure you pack appropriate medication as you will almost certainly feel ill on the Drake. We had an unusually smooth crossing (the "Drake Lake" as opposed to the "Drake Shake"), but Kia still felt seasick on the first day.
When it comes to seasickness, prevention is better than the cure so – with advice from a medical professional – take medication before you begin to feel ill. There will be an onboard doctor who can supply medication too.
What is the Antarctic Circle? Will I cross it?
The Antarctic Circle is a circle of latitude which marks the beginning of Antarctica proper. Below this point, the sun is above the horizon for 24 continuous hours at least once a year (and therefore visible at midnight). The position is not fixed and currently lies 66°33′48.9″ south of the Equator.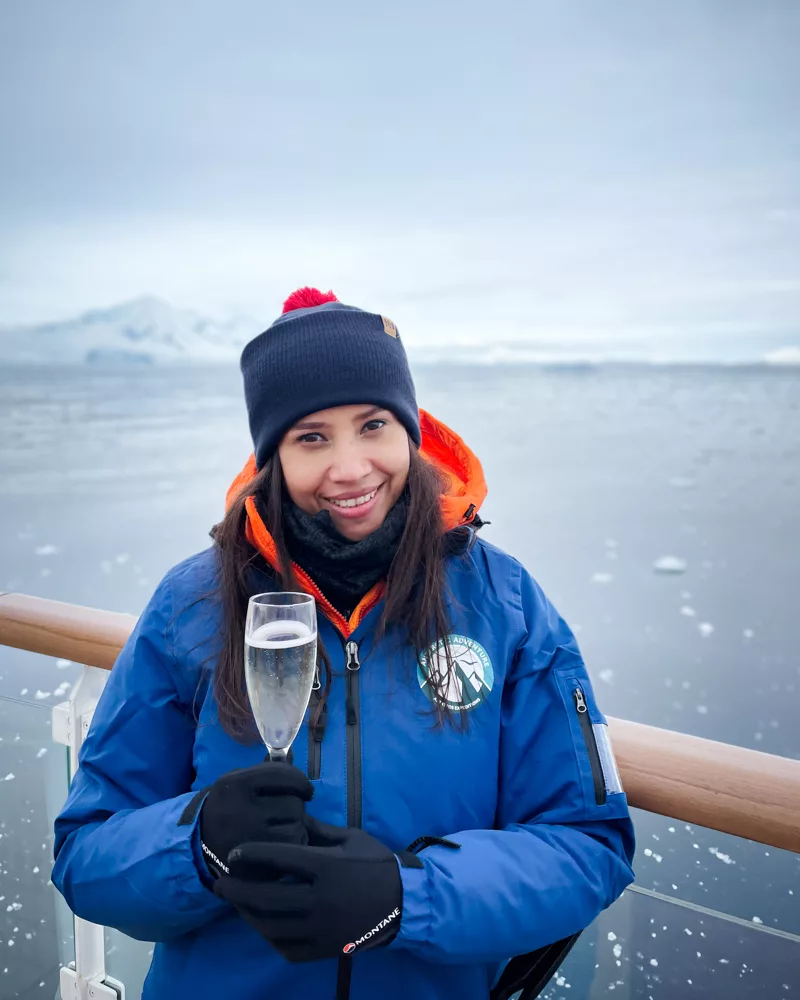 Atlas & BOots
A toast to celebrate crossing the Antarctic Circle
It's important to note that not all Antarctic expeditions cross the Antarctic Circle. The tip of the Antarctic Peninsula lies above the circle, so it's possible to land on the continent without crossing the circle itself. As such, if it's important to you, make sure you choose an expedition accordingly. Of course, all itineraries are subject to change depending on the weather.
Will I land on the Antarctic continent?
Not all Antarctic expeditions make landfall on the continent itself. As such, if it's important to you, make sure you choose an expedition accordingly. Our 10-day expedition to the South Shetland Islands and Antarctic Peninsula did include landfall on the continent – made at Neko Harbour.
What is the Polar Plunge? Should I do it?
The Polar Plunge is a rite of passage for visitors to the region and entails jumping into near-freezing water usually off the ship, occasionally off a Zodiac and sometimes off the shore.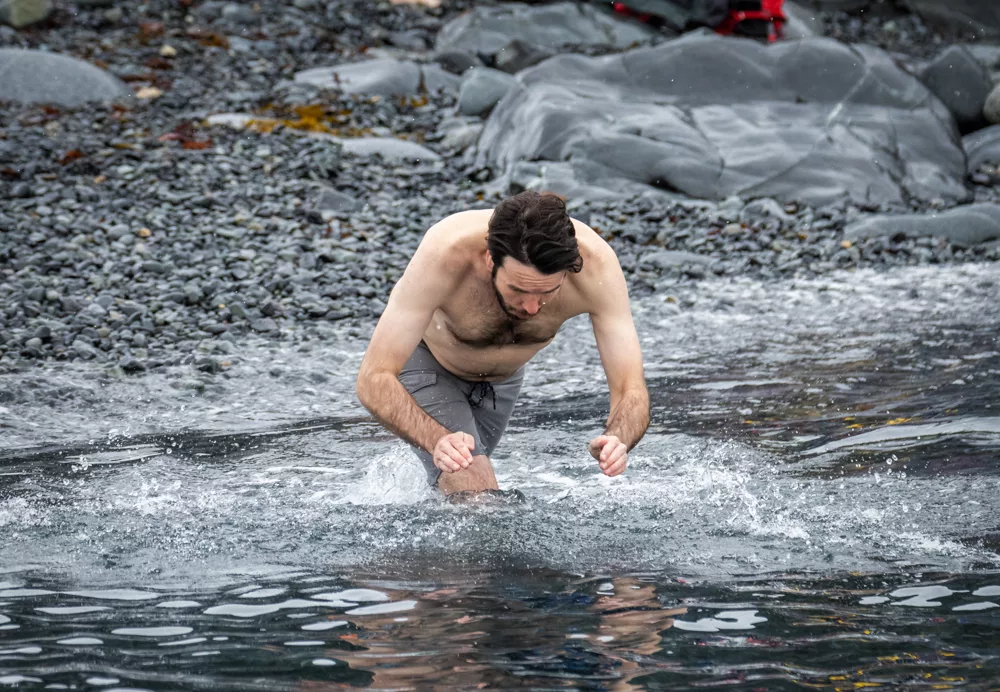 If given the chance, we highly recommend doing the Plunge. The pain lasts only seconds but you'll remember it forever.
Should I go kayaking in Antarctica?
Kayaking in Antarctica is not usually included as standard. Before you book it, make sure you understand exactly what it entails. Is it a single excursion or an entire program? If the latter, you will be expected to go kayaking over several days, usually while other passengers are exploring on land. If this doesn't appeal, you may wish to skip the kayaking.
Can I camp on Antarctica?
Some expeditions offer open air camping on Antarctica overnight (9pm to 6am). This is limited to 30 passengers, so book well in advance. You cannot bring food or brush your teeth on land. You will also be encouraged to use toilet facilities on board prior to coming on shore (a portable one is available for emergencies), so make sure you are comfortable with this.
Can I touch a penguin?
Absolutely not. Under no circumstances should you touch a penguin. On land, your expedition guides will set out red flags to mark the limits of where you can wander. It is imperative that you respect local wildlife and stay within these boundaries. If a penguin approaches you, stay still until it is at least a metre away.
Can I send a postcard from Antarctica?
Yes. We sent a postcard via the shop on Ocean Victory. This gets routed via Port Lockroy, the UK's most southerly public Post Office – affectionately known as the Penguin Post Office – and takes about five weeks to reach its destination.
Can I get my passport stamped in Antarctica?
Yes. You can get your passport stamped in the Oficina de Información Turística in Ushuaia before or after your expedition.
What is the currency in Antarctica?
All costs aboard the vessel can be charged to your account and paid by card at the end of the voyage. For pre- and post-voyage expenses, take plenty of USD with you and convert into local currency in Buenos Aires or Ushuaia. The country's blue dollar rate means that USD will go nearly twice as far compared with paying by card or withdrawing local currency from an ATM.
What should I pack for Antarctica?
Check our comprehensive Antarctica packing list for a list of exactly what you need, including links to specific products that we have personally tested. Here are some of the salient points covered in the piece:
Don't pack heavy-duty hiking boots unless you will be hiking before/after the expedition. Albatros Expeditions supply you with rubber boots for all landings and Zodiac cruises. (If you're using a different company, double-check this first.)
Do pack waterproof trousers as landings are often wet. Make sure they're pulled down over your boots and that they don't ride up when leaving the Zodiac. Otherwise, you'll end up with soggy socks in one of the coldest places you'll likely go!
Don't pack a heavy-duty outer layer. Albatros Expeditions will supply you with a parka – included as standard in the price of your fare. (If you're using a different company, double-check this first.)
Do pack sunscreen as the sun can be strong despite the cold.
Do pack a few summer outfits if you'll be spending time in Buenos Aires. It will be summer there and we had temperatures of 35°C (95°C).
Check the per suitcase weight limit for domestic flights. Some fellow passengers of ours discovered that their limit was 15kg and had to buy extra suitcases in Buenos Aires to divide their luggage.
Do pack tech-compatible glove liners. There will be several occasions when you won't need your heavy-duty outer gloves but will want your liners on. It makes it very hard to take photos if these aren't tech compatible!
What is the evening dress code on Antarctic expeditions?
The evening dress code on Antarctic expeditions is completely casual. Think fleeces, jumpers, gilets and hoodies. Trainers and walking boots are perfectly acceptable. We saw one passenger in a blazer but that was it!
Will I have a balcony?
It depends on the category of your cabin. We sailed on the Ocean Victory, which has 93 staterooms, all with a view of the ocean and 90% with their own balcony.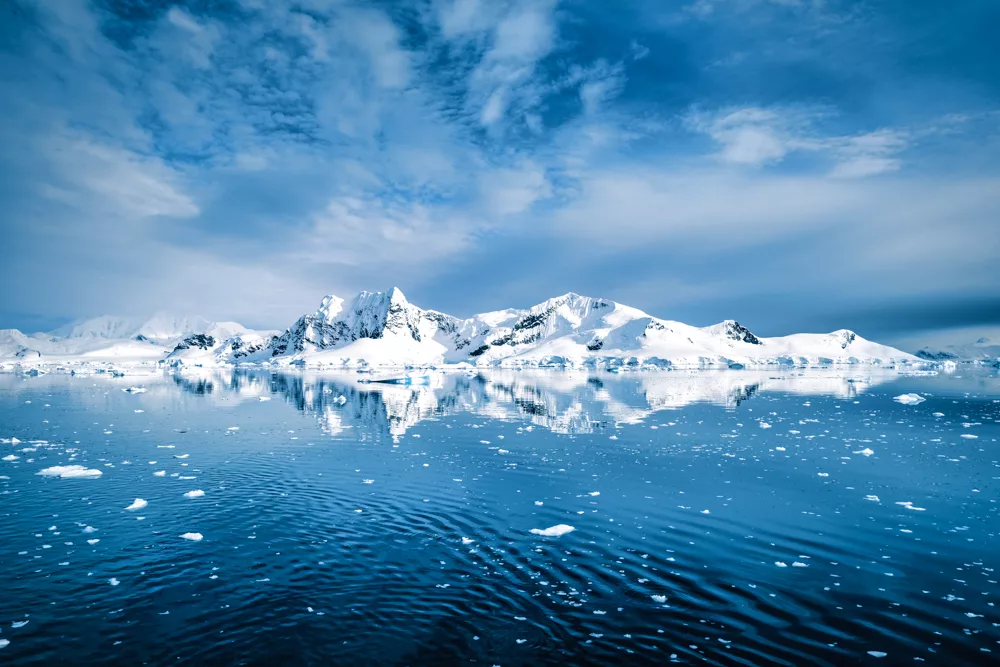 We recommend booking a cabin with a balcony if possible. While there are plenty of observation areas on the ship, there were several occasions when we needed to get outside quickly for a whale sighting or something equally extraordinary.
Will there be a hair dryer in my cabin?
Yes. All cabins on the Ocean Victory have a hair dryer.
Will there be wifi on my Antarctic cruise?
Yes, but the cost is substantial (e.g. $50 for two hours). We recommend staying completely offline if possible. Antarctica will likely be the most extraordinary place you ever visit, so try not to get distracted.
What are some good books about Antarctica?
We have a separate list of the best books about Antarctica, which includes profiles of the pioneers as well as a diverse mix of memoirs, biographies and novels, all with Antarctica at the core of the narrative.
How do I book an expedition to Antarctica?
You can book via Adventure Life and Cruise Norway in the US and Wildfoot, Swoop or Audley Travel in the UK, or you can contact Albatros Expeditions directly.
Anything else I should know about visiting Antarctica?
Spend time outside! We saw a sleeping humpback whale and several incredible icebergs just because we happened to be outside. God knows how much we missed while lazing in our cabins!
Keep an open, positive attitude. Things can – and often will – change, especially in times of Covid. For example, our camping excursion was cancelled and though this was disappointing, we didn't let it affect our trip.
Don't push your guides to move closer to wildlife.
If it's too late to capture a moment on camera, don't try. Simply enjoy the moment instead.
Go to the onboard seminars. This will help contextualise your expedition and give you a deeper appreciation of this extraordinary continent.
Finally, make friends with other passengers. The group of friends we made added so much to our expedition, so do strike up conversations.
---
Enjoyed this post? pin it for later…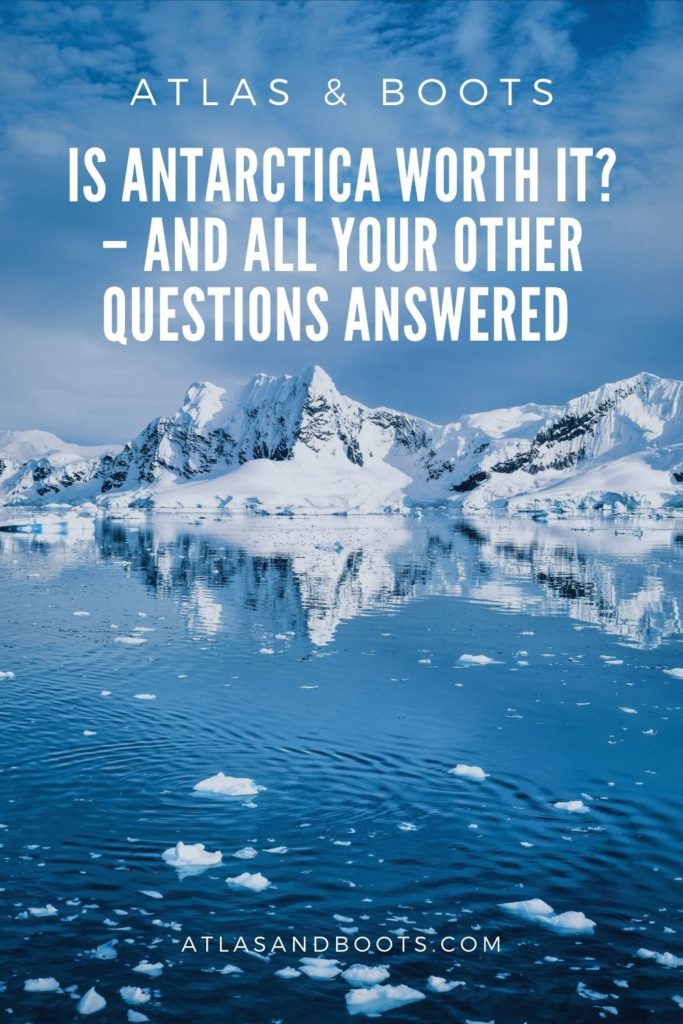 ---