We list the best mountaineering books ever written, drawing on accounts of world-class climbers in the harshest environments
As I've mentioned before, my bookshelves are filled with tales of adventure travel, survival against the odds and obsessive searches. I'm an avid climber keen on winter mountaineering and wild camping so, naturally, mountaineering books take up a good chunk of space on my shelf.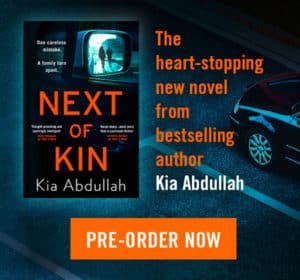 It would be easy to fill a list like this with narratives of Everest and K2 alone. With that in mind, I've tried to include a wider selection of accounts from a variety of mountains spanning a century of alpinism and mountaineering.
Drawing on my personal favourites as well the best-selling books on Amazon and popular books on Goodreads, I've selected a range of the best mountaineering books ever written.
Best mountaineering books
1.
Into Thin Air: A Personal Account of the Mount Everest Disaster
by Jon Krakauer
Krakauer's controversial account of a 24-hour period on Everest which started with a storm and ended with the worst single-season death toll in the peak's history. Despite several inconsistencies in the narrative, the book remains an excellent and entertaining read.
2.
Dead Mountain: The Untold True Story of the Dyatlov Pass Incident
by Donnie Eichar
In February 1959, a group of nine experienced hikers in the Russian Ural Mountains died mysteriously on an elevation known as Dead Mountain. This is their story.
3.
Blind Descent: Surviving Alone and Blind on Mount Everest
by Brian Dickinson
All alone at 29,035 feet, low on oxygen and stricken with snow blindness, Brian Dickinson was forced to inch his way down Everest relying on his Navy survival training, instincts and faith.
4.
Touching the Void: The True Story of One Man's Miraculous Survival
by Joe Simpson
This classic is indisputably one of the best mountaineering books ever written. Joe Simpson and his climbing partner, Simon Yates, had just reached the top of a 21,000ft peak in the Andes when disaster struck.
5.
Buried in the Sky: The Extraordinary Story of the Sherpa Climbers on K2's Deadliest Day
by Peter Zuckerman
In 2008, when 11 climbers lost their lives on K2, two Sherpas survived. Based on unprecedented access and interviews, Buried in the Sky reveals their astonishing story for the first time.
6.
The Climb: Tragic Ambitions on Everest
by Anatoli Boukreev
In May 1996, a number of expeditions attempted to climb Everest. Crowded conditions slowed their progress and late in the day, 23 men and women including the expedition leaders were caught in a ferocious blizzard. Although a less enthralling read than Krakauer's Into Thin Air, The Climb provides a more accurate account of the 1996 tragedy.
7.
No Shortcuts to the Top: Climbing the World's 14 Highest Peaks
by Ed Viesturs, David Roberts
This gripping and triumphant memoir follows a living legend of extreme mountaineering as he makes his assault on history, one eight thousander at a time.
8.
Into the Silence: The Great War, Mallory and the Conquest of Everest
by Wade Davis
While the quest for Everest may have begun as a grand imperial gesture, it ended as a mission of revival for a country and a lost generation bled white by war. In a monumental work of history and adventure, Davis asks why Mallory kept climbing on that fateful day.
9.
Eiger Dreams
by Jon Krakauer
In this collection of his finest work, Jon Krakauer explores the topic of mountaineering from the memorable perspective of one who has battled K2, Denali, Everest and, of course, the Eiger.
10.
Annapurna: First Conquest of an 8000-meter Peak
by Maurice Herzog
In 1950, when no mountain taller than 8,000m had ever been climbed, Herzog led an expedition to the summit of Annapurna. His book is considered a classic of mountaineering literature and one of the best mountaineering books ever written.
11.
Denali's Howl: The Deadliest Climbing Disaster on America's Wildest Peak
by Andy Hall
In 1967, 12 young men attempted to climb Alaska's fearsome Denali – known to locals as "The High One". Only five survived. This is their story.
12.
No Way Down: Life and Death on K2
by Graham Bowley
Thirty climbers are attempting the summit of the most savage mountain on Earth. They make it. But before they start their descent an ice shelf collapses, sweeping away their ropes. It is dark. Their lines are gone. They are low on oxygen. And it's getting very, very cold.
13.
Dark Summit
by Nick Heil
In this meticulous inquiry into what went wrong, Nick Heil tells the full story of the deadliest year on Everest since the infamous season of 1996.
14.
The Ledge: An Adventure Story of Friendship and Survival on Mount Rainier
by Jim Davidson and Kevin Vaughan
In June 1992, best friends Jim and Mike stood triumphantly atop Washington's Mount Rainier. Their conquest gave way to catastrophe when a cave-in plunged them deep inside a glacial crevasse.
15.
The White Spider
by Heinrich Harrer
A classic of mountaineering literature, this is the story of the harrowing first ascent of the North Face of the Eiger, the most legendary and terrifying climb in history.
16.
Ascent
by Sir Chris Bonington
The legend that is Sir Chris Bonington charts his many triumphs in the climbing world. Expect tales of his daring first ascents, extraordinary climbs and dramatic near-death adventures.
17.
The Tower: A Chronicle of Climbing and Controversy on Cerro Torre
by Kelly Cordes
Controversy has swirled around this ice-capped peak since Cesare Maestri claimed first ascent in 1959. Since then a debate has raged, with world-class climbers attempting to retrace his route but finding only contradictions.
18.
The Mountains of My Life
by Walter Bonatti
A collection of Walter Bonatti's best mountaineering books detailing his exploits on numerous expeditions as well as the real story behind the controversy over the events on K2 that changed his life.
19.
Nanga Parbat Pilgrimage: The Great Mountaineering Classic
by Hermann Buhl
In 1953, Buhl made the first ascent of Nanga Parbat, the third eight-thousander to be climbed, following Annapurna and Everest. Continuing alone and without supplementary oxygen, Buhl made a dash for the summit after his partners turned back.
20.
Everest The Hard Way
by Chris Bonington
Everest the Hard Way is the thrilling account of a classic battle of man against nature, an exhilarating story of courage, endurance and teamwork.
21.
K2: Life and Death on the world's most dangerous mountain
by Ed Viesturs, David Roberts
A thrilling chronicle of the tragedy-ridden history of climbing the world's most difficult and unpredictable mountain.
22.
The Crystal Horizon: Everest – The First Solo Ascent
by Reinhold Messner
On 20th August 1980, Reinhold Messner reached the summit of Everest – alone and without the use of oxygen. This is an account of his extraordinary achievement.
23.
No Picnic on Mount Kenya: A Daring Escape, A Perilous Climb
by Felice Benuzzi
In 1943, Felice Benuzzi and two Italian compatriots escaped from a British POW camp in equatorial East Africa with only one goal in mind: to climb the dangerous 17,000ft Mount Kenya.
24.
Following Atticus: Forty-eight High Peaks, One Little Dog, and an Extraordinary Friendship
by Tom Ryan
After a close friend died of cancer, Tom Ryan decided to pay tribute to her in a most unorthodox manner. Ryan and his friend, miniature schnauzer Atticus M. Finch, would attempt to climb all 48 of New Hampshire's four-thousand-foot peaks twice in one winter.
25.
Mountaineering: Freedom of the Hills
by various authors
Since the publication of the first edition in 1960, "Freedom" has endured as one of the best mountaineering books written from an instructional point of view. It includes choosing equipment, tying knots, rappelling techniques and expedition planning.
Readers' suggestions
Here's what our readers have added to our list of the best mountaineering books ever written.
---
Enjoyed this post? pin it for later…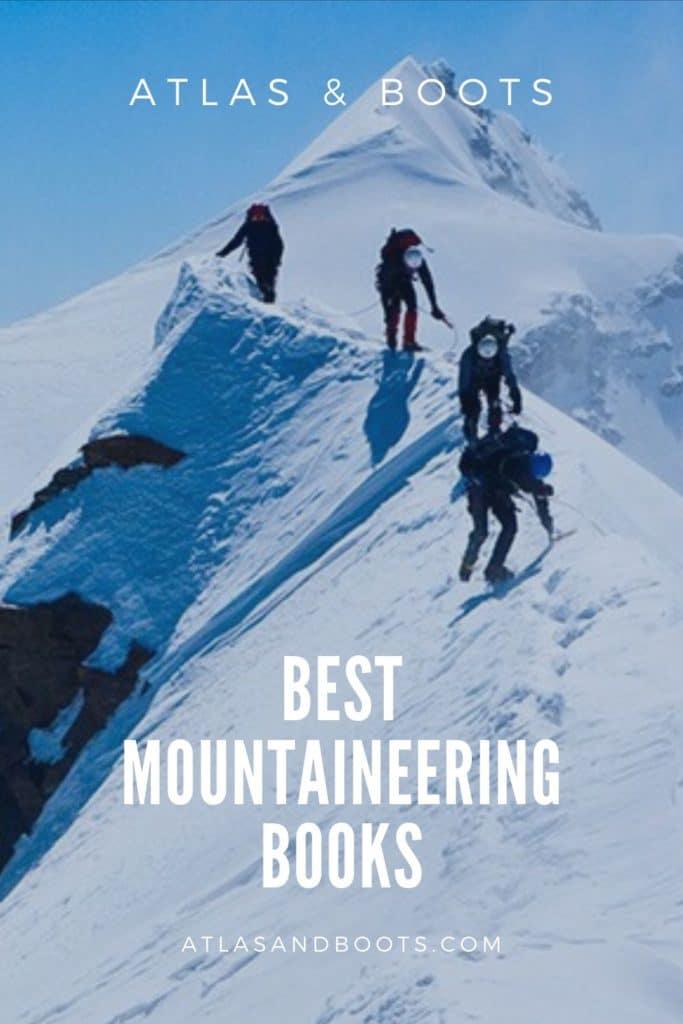 ---