Now that spring is finally on the horizon, we've updated our guide to the layering system and how best to adapt your clothing to suit any outdoor condition
Springtime is almost upon us and with it come the capricious weather conditions that define the season. Mark Twain once said, "In the spring I have counted one hundred and thirty-six kinds of weather inside of four and twenty hours."
Here in the UK, spring weather so often described as "mixed" or "unpredictable" essentially includes anything from perfect hillwalking conditions with blue skies, sunshine and a cooling breeze to treacherous conditions laden with mud, stormy skies and gale-force winds.
As I prepare for my first expeditions of the year, I'll be using the following layering system, a tried-and-tested method for adapting layers to any outdoor condition.
The layering system
Although the below is a widely practised system, there is no set formula for a perfect outdoor clothing setup. However, the one thing that the layering system offers is versatility. The aim is to cope with all the variables that go with rapidly changing weather conditions coupled with fluctuating physical exertion.
So never be afraid to adapt the system or double up when the conditions require it. During my Aconcagua climb, I wore two mid-layers most days and then on summit day, I wore an extra down jacket on top of my light down jacket. In total, I had six layers on by the time I summited, but I needed them!
The general rule of thumb for the layering system is: base layer + mid layer + outer layer = comfort. By adapting your base, mid and outer layers you can remain comfortable throughout ever-changing conditions.
Base layer
The base layer is the bottom layer and is worn next to the skin. A base layer has two main functions: it should regulate your body temperature and wick moisture away from the skin.
For me, this is essential to get right as I perspire a lot. If sweat is trapped against my skin then as soon as my level of physical exertion drops I quickly become too cold. I sometimes use an ultra-thin and quick-drying synthetic vest along with a base layer to help move the moisture away from skin as quickly as possible.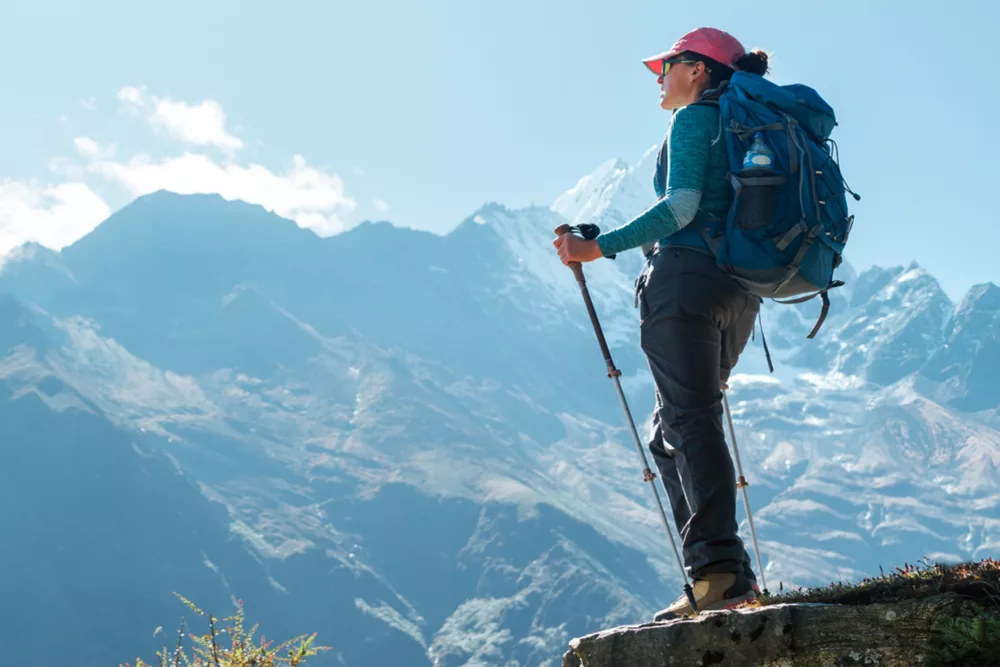 Synthetic materials like Polyester and Polypropylene are excellent at wicking moisture, helping it to evaporate quickly. Likewise, wool is also an effective material and a popular choice for hiking and skiing.
Merino wool, in particular, is non-itchy, wicks and insulates well, and also doesn't hold onto body odour like synthetics can – great for longer expeditions that compromise personal hygiene!
Mid layer
The mid-layer is often called the insulating layer as this is where the warmth comes from in the layering system. Depending on your activity and the conditions you expect to encounter there are several different types of mid-layer, all of which aim to trap your body heat whilst remaining breathable when activity rates pick up and it's necessary to cool down.
Fleeces, softshells and insulated jackets are popular choices for mid-layers. As with the base layer, quick-drying and breathable material is ideal so the same choices are available.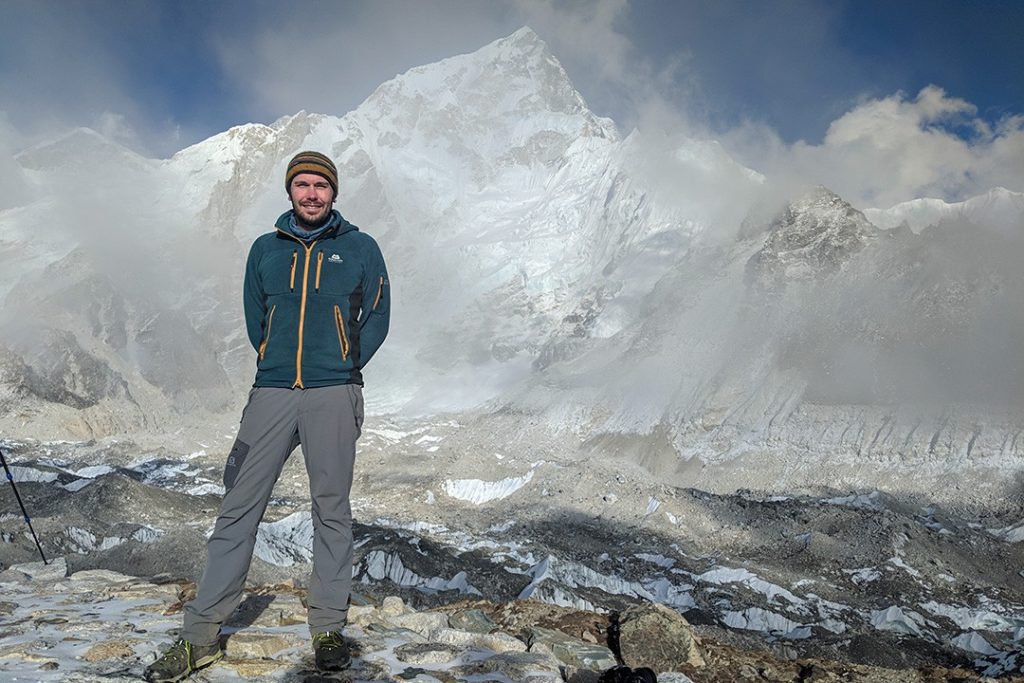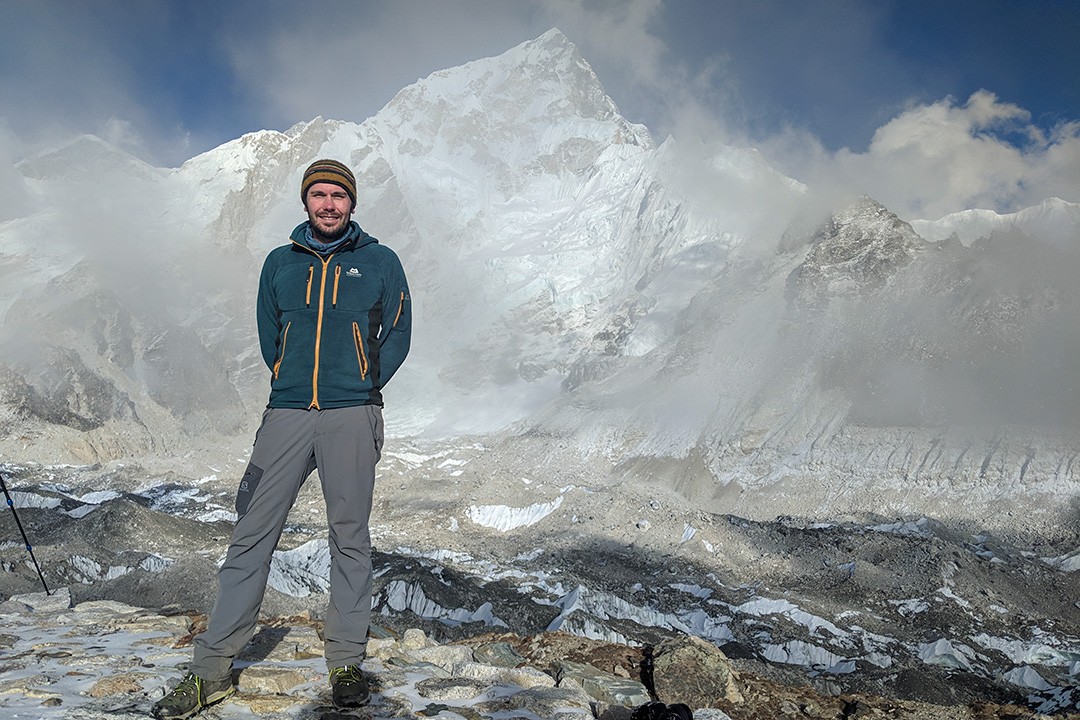 Additionally, duck or goose down can be an excellent insulator as it has a great warmth-to-weight ratio. This can be very effective in extremely cold and dry conditions.
For me, my reliable fleece has proved ideal for most activities in the UK, but a softshell or light down jacket are also excellent mid-layer options.
Finally, don't be afraid to double up the mid-layer, either with a long-sleeve extra base layer underneath or a thicker softshell or down jacket on the outside.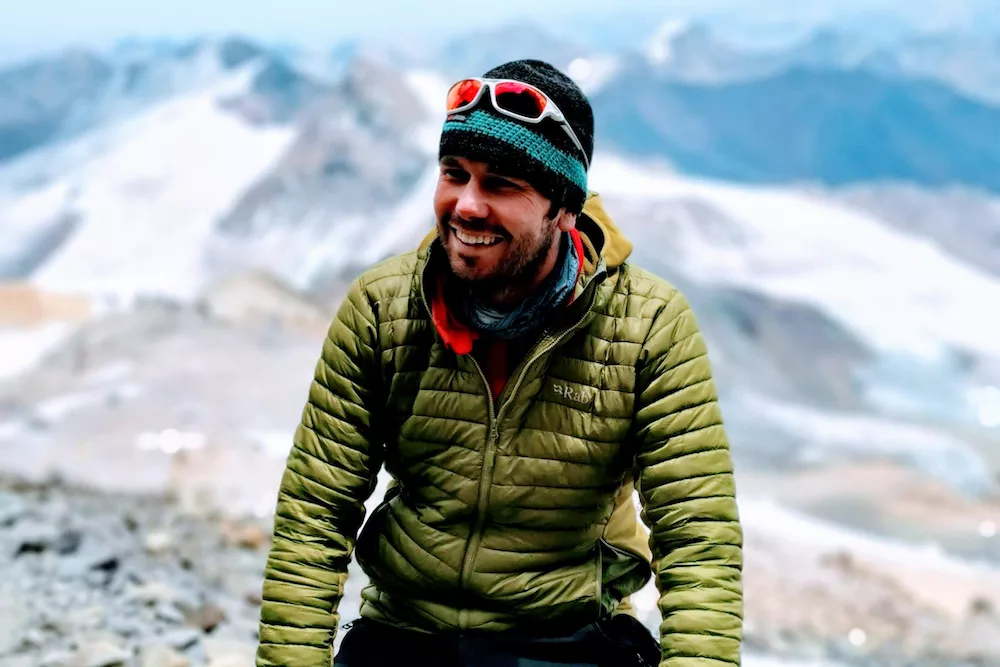 Outer layer
The outer layer is the first and last defence against the elements in your layering system. A good outer layer or shell will stop lashing rain or howling wind from coming in whilst allowing body heat and moisture to escape, thus avoiding overheating.
There are three main types of outer layers: hard shells, soft shells and insulated jackets.
Waterproof hard shells are the classic outer layer and my personal choice in almost all conditions. Ideally, it should have taped seams, strong and reliable weather protection zips and a good level of breathability. The most popular examples of these are Gore-Tex or Event membranes that provide excellent reliability and durability.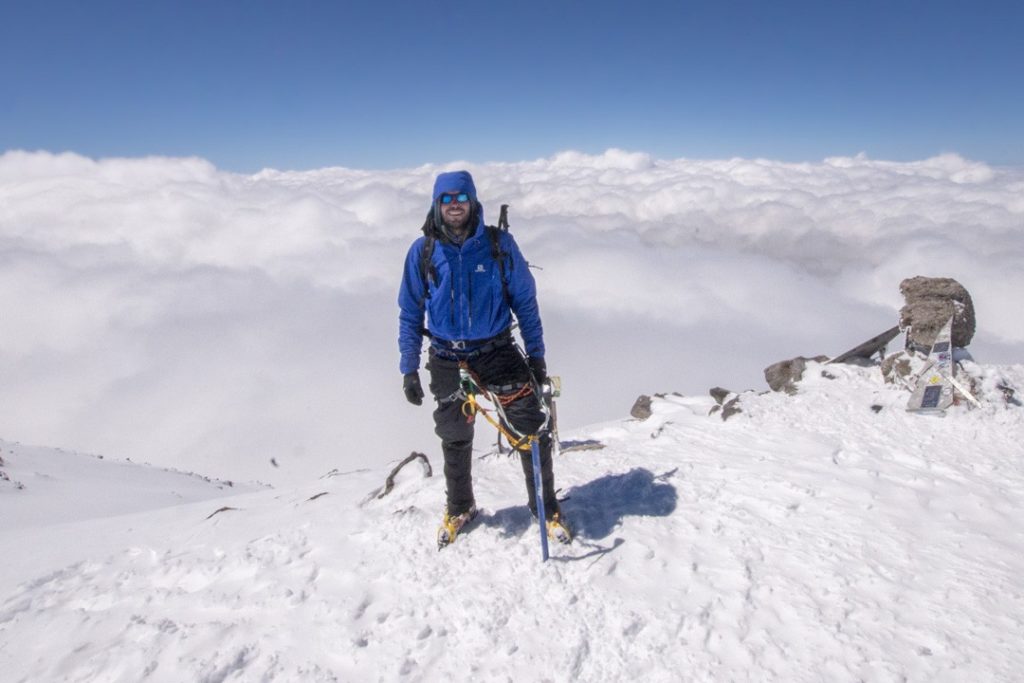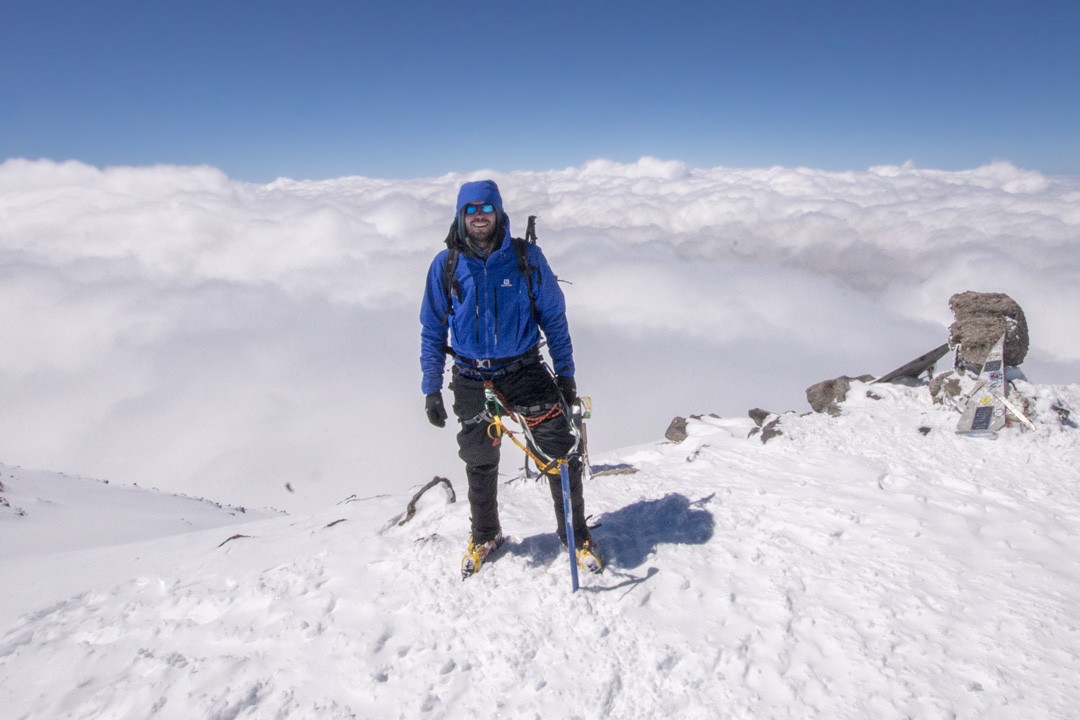 If you're lucky enough to know you won't need fully-waterproof clothing then soft shells are an option for the outer layer. In the same way that they work as a mid-layer in cooler weather, they can work as an outer layer in warmer weather. Softshells offer improved comfort as they are stretchy and flexible, provide wind resistance and are more breathable than even the best waterproofs.
Finally, in very cold or mountaineering conditions, an insulated synthetic or down jacket can be highly effective as the outer layer but further layering options are essential. If you need a down jacket then it's safe to assume weather conditions or your activity levels are likely to fluctuate significantly.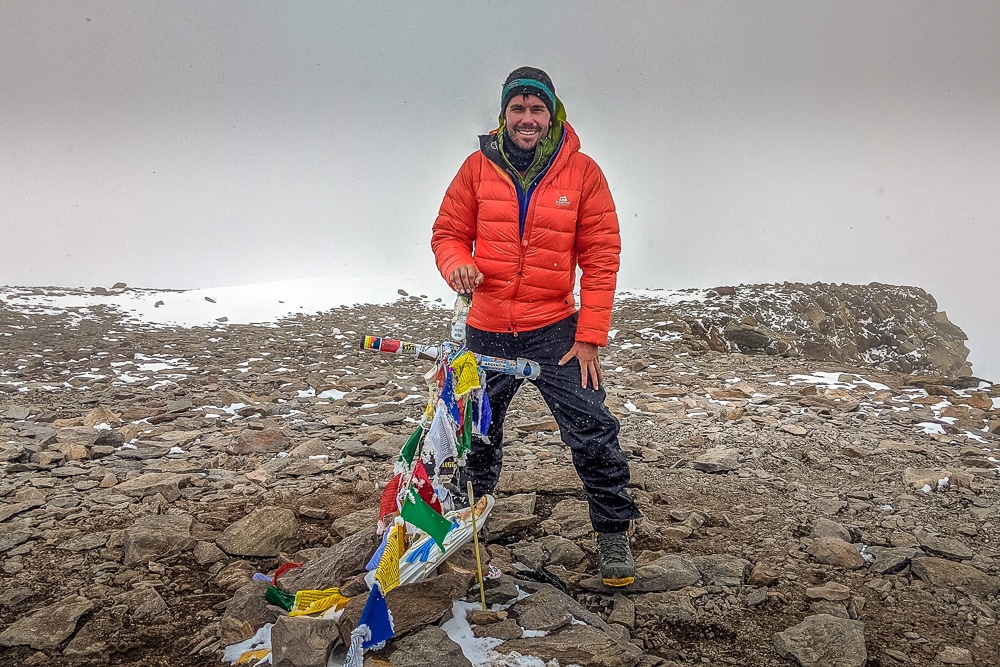 Layering system Mistakes to avoid
Starting too hot
The first thing I was taught on a winter mountaineering course years ago was to start the day uncomfortably cold. After a few minutes of activity, you should start to warm up. If you don't warm up enough then you can always layer up.
However, if you start too hot then you'll end up sweating into your layers and getting wet from the inside, running the risk of being cold, damp and uncomfortable all day.
Getting too hot
This is particularly pertinent to me as I sweat a lot. The biggest problem in cool weather isn't necessarily getting too cold – it's actually getting too hot and sweaty. In cold conditions, this can get you into serious trouble.
Once you stop moving, hypothermia can strike in less than five minutes in wintry conditions. The solution is simple: as soon as you start to sweat you should shed layers immediately to regulate your temperature.
Wearing too few
Do not be tempted to go with thicker and fewer layers. As I said, I sometimes wear an additional base layer, but I would never consider wearing fewer or thicker layers. Your layering system should consist of at least a base, mid, and outer layer which you can then scale up and down on the move.
Wearing cotton
Avoid using cotton layers. At base and mid layers it holds onto moisture and is never waterproof. Stick to Polyester, Polypropylene, or Merino wool.
Putting fashion first
Just don't. Trendy colours, "rad" patterns and a casual look are great for the Whole Foods freezer sections, but they won't save your life in the wilds. Your layering system needs to fit snugly against your skin as well as leaving room for additional layers on top. Always choose substance over style and never say "rad".
---
Enjoyed this post? pin it for later…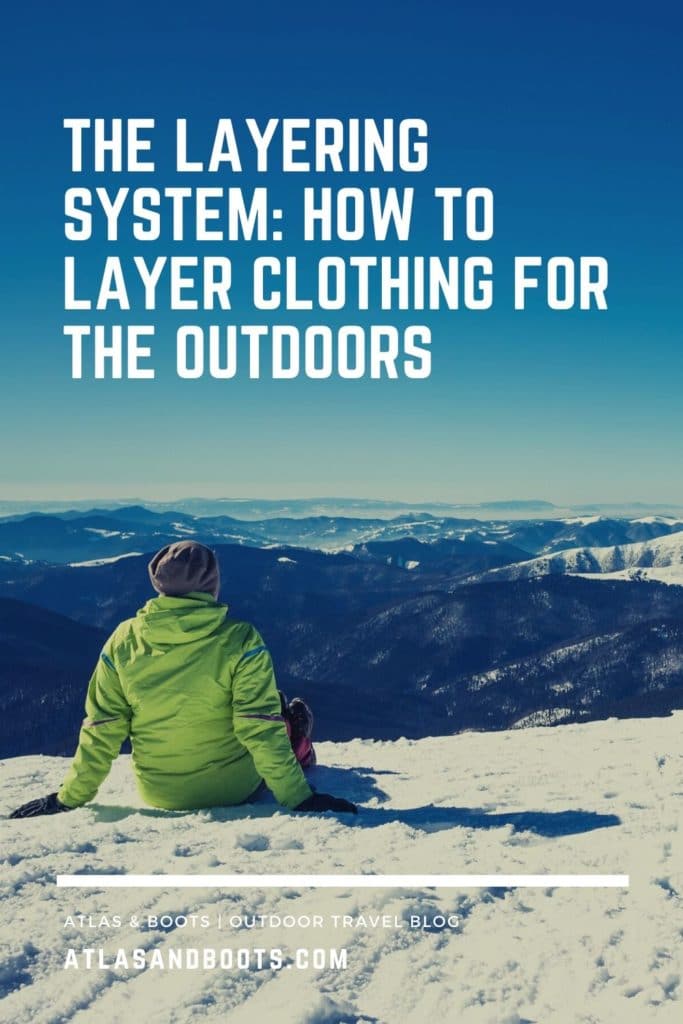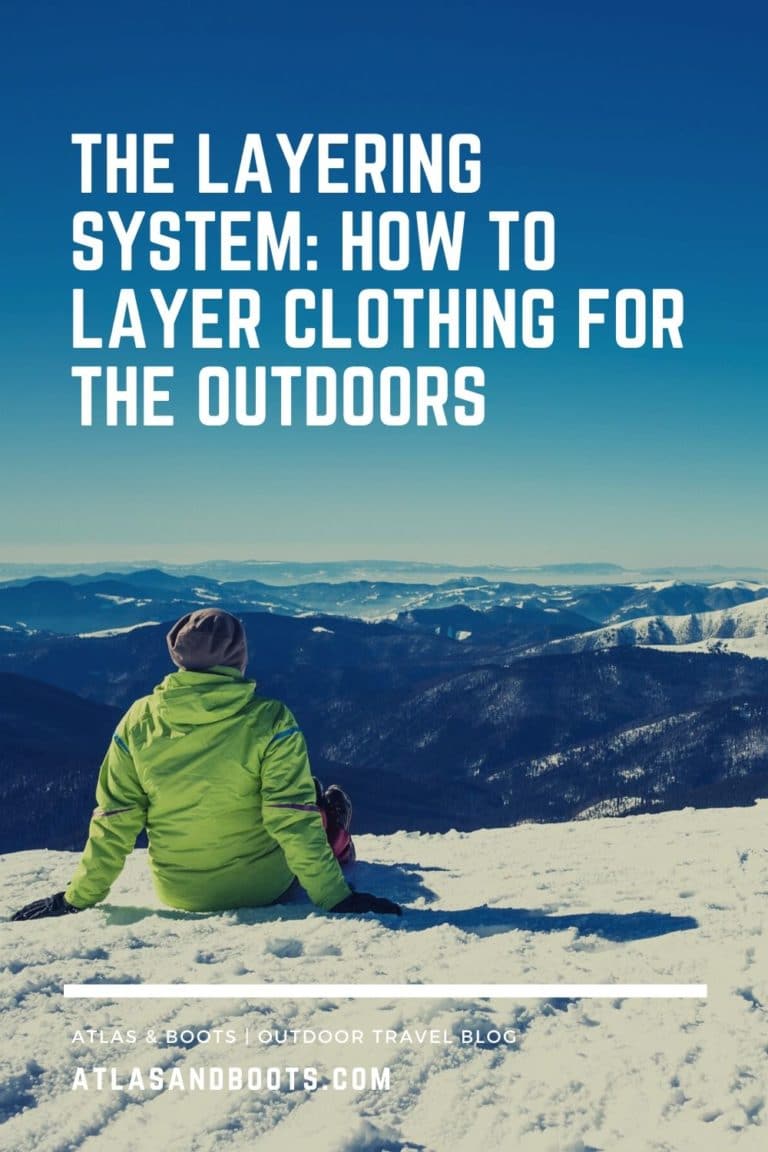 ---