Headspace founder Andy Puddicombe tells us about a trip to India and how it changed his life forever
Andy Puddicombe holds the unlikely title of English undergrad turned Buddhist monk. In 1994, midway through his degree, Andy made a surprise decision to travel to the Himalayas and study meditation. Thus began an epic journey that took him around the world and culminated in his ordination as a Tibetan Buddhist.
Today, he is a renowned meditation and mindfulness expert and the co-founder of the award-winning digital health platform Headspace. Here, he tells us about the travel the changed him.
What region or trip impacted you the most?
The travel that changed me was leaving the UK to become a Buddhist monk in Asia. I began in northern India, but my training took me to Burma, Thailand, Russia and many other places before returning to the Indian Himalayas where I ordained as a Tibetan Buddhist monk.
I was 22 when I left London and 32 when I left the monastery to return. I left alone but made wonderful friends along the way from every background possible, every culture imaginable and many of whom remain dear friends to this day.
How did it change you?
Becoming a monk is a life-changing experience; the journey of intensive meditation training even more so. The emphasis is on becoming less self-absorbed, more compassionate, clearer, calmer and kinder. It's a work in progress of course and a journey of a lifetime, so I am still learning everyday.
I take some time each day to meditate. I have a greater appreciation for this precious human life and remember to be grateful daily. I spend more time thinking about the happiness of others and less time thinking about myself. Ironically, this makes me happy too!
Have you been back?
Nowadays, with an amazing wife and a beautiful baby, I have no wish to become a monk again! That time was incredibly special, but this time is incredibly special too. That said, I can imagine returning to do a long-term retreat sometime in the future.
Do you still have a big dream destination you haven't managed to get to?
Japan is probably the only big dream destination I haven't managed to get to – the only one that springs to mind anyway. Both my wife and I have dreamt of going there and hopefully one day we'll make it. But I also love to surf, and there are still so many amazing surf spots to check out, so they might factor in too.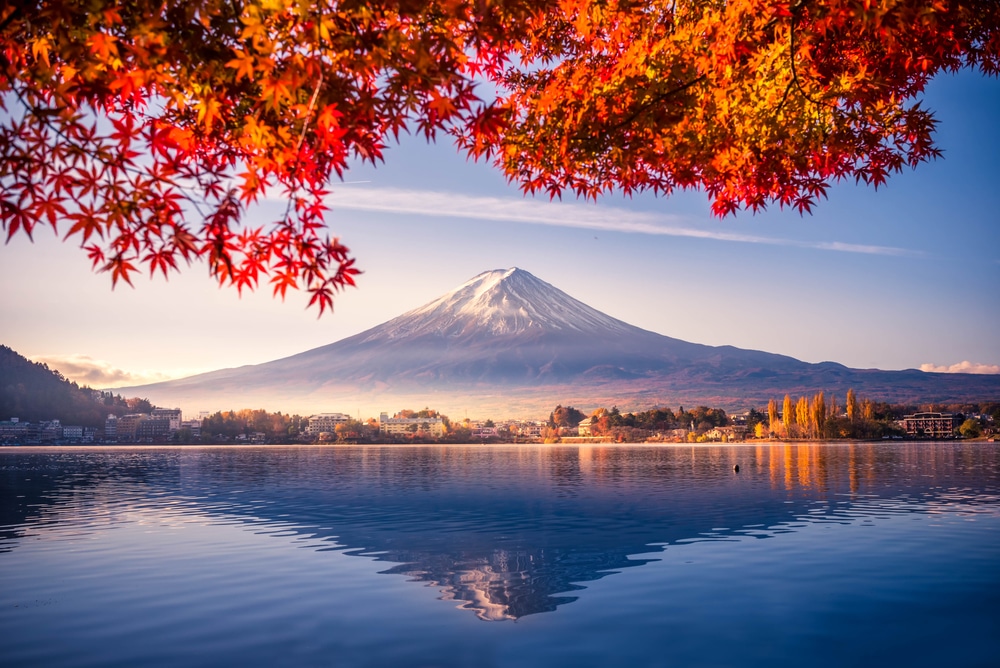 To guidebook or not to guidebook?
I'm a bit of both. I think a guidebook is a great way to get a sense of the area in which you're staying, both in terms of cultural identity and physical layout of the village, town or city. The key is to not use it too much.
A guide is great but it is nice to move with the city and explore it in a natural way. I have a busy life, so on holiday I often like my feet to make my decisions for me.
Are you a planner or see-how-we-goer?
It's important to get a happy medium. If there are particular restaurants friends have suggested I will certainly make the effort to book in but equally nobody wants to feel they are on a military schedule and I'm fairly spontaneous in those situations.
Hotel or hostel (or camping)?
There is nothing like the freedom of setting up camp under the stars and feeling totally self-sufficient (even if it's just for 48 hours!).
I have been lucky in being able to travel quite a lot and stay in a variety of hotels, particularly in recent years. However, now we have a new baby I am looking forward to being able to stay put in LA for a little while!
What has been your number one travel experience?
I once flew 10 hours eastwards from Moscow and yet was still in Russia! Kamchatka is part of the pacific ring, a hidden land of snow-capped volcanoes, geothermal springs and brown bears. We hopped aboard an ex-military Mi8 helicopter to travel out to a mountain base for some back-country heli-boarding. It was an incredible experience and a magical land.
Finally, why travel?
Travelling is a brilliant way to learn, to step out of ourselves and see what the world has to offer. It teaches us to listen, to let go of strongly held opinions, to be more compassionate and understanding. It allows us to develop confidence, relationships and to discover how others live, think and feel. This stuff is invaluable for living a good life.
---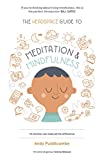 Demystifying meditation for the modern world, The Headspace Guide to Meditation and Mindfulness by Andy Puddicombe is an accessible and practical route to improved health, happiness and well-being, in as little as 10 minutes.