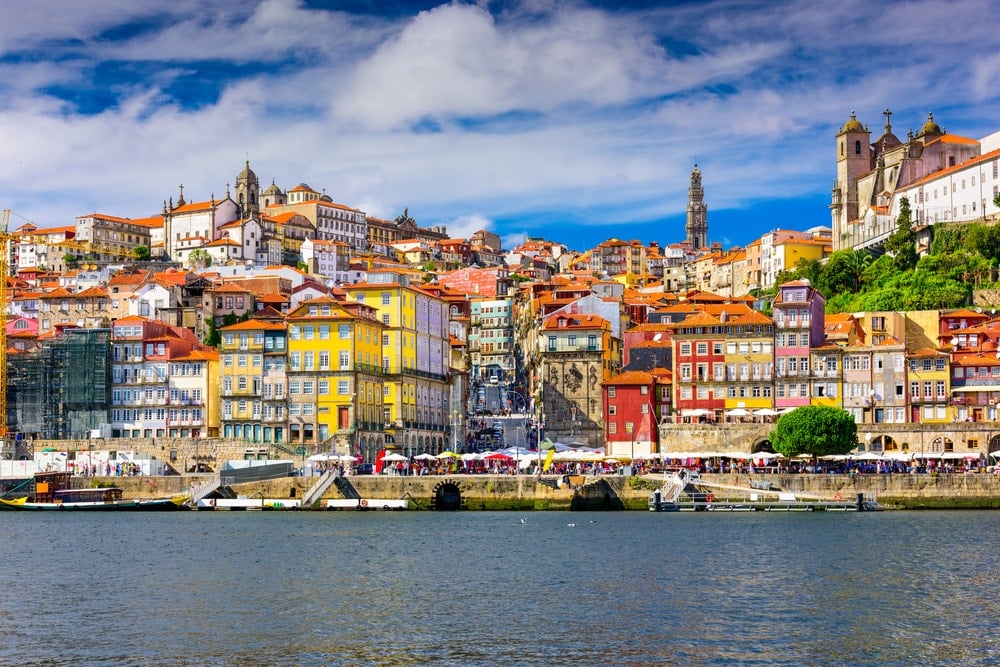 The 100 best countries for remote workers have been ranked for 2023 with Portugal taking the top spot. Read our insights from the study
Kayak, the world's leading travel search engine, has released its first Work from Wherever Index. The study ranks over 100 countries and territories based on 22 factors that included entry and visa restrictions, local costs, safety and security, internet speed, weather and social life.
Portugal was named the best country for remote workers thanks to its visa and digital nomad schemes as well as its great weather, safety and high English proficiency. Its capital, Lisbon, was named the best city for remote workers. Other countries that performed well were Spain, Romania, Mauritius and Japan.
10 best countries for remote workers
Portugal
Spain
Romania
Mauritius
Japan
Malta
Costa Rica
Panama
Czech Rep
Germany
Remote work Visas in EU Countries
Six of the 10 best countries for remote workers are in the European Union (EU) or Schengen Area, the world's largest visa-free zone. Currently, visitors from over 50 countries and territories to the EU do not require a visa. However, from November 2023 that will change.
The EU is adopting an American-style ESTA model known as ETIAS – which stands for European Travel Information and Authorisation System. ETIAS will continue to allow travellers to visit the EU without a visa, as long as they have registered their details and completed the questionnaire on a computerised immigration system before travel.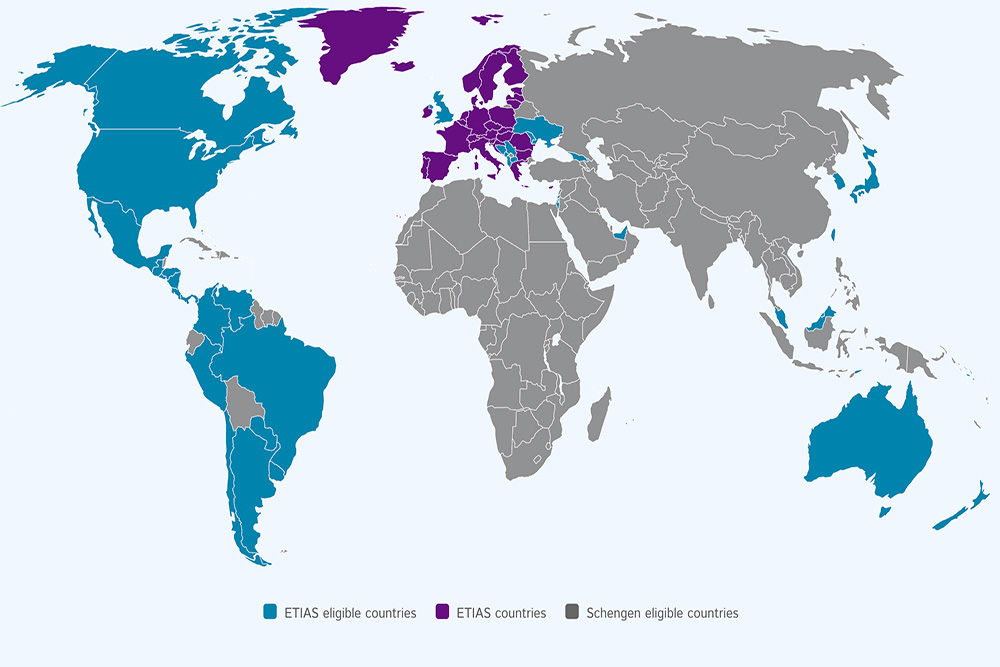 Under the new scheme, visitors that do not usually require a visa to enter the EU will be able to register with ETIAS. It will be a mandatory entry requirement and applicants will have to pay a €7 application fee. The EU says most applications will be processed "within minutes". Once approved, an ETIAS will be valid for three years or until the passport expires.
A growing number of countries have introduced initiatives and digital nomad visas for remote workers. Those planning to work in EU countries long-term may still need to complete an ETIAS application depending on the length of their stay and the destination's requirements. As such, it is essential to do your research before you travel.
Blue-sky thinking
The pandemic may have locked people down, but it also freed many employees from the office. Increasing numbers of workers have jumped on a plane, laptops in their hand luggage, and set off in search of a better work-life balance. In response, several visitor-starved destinations launched innovative schemes to entice remote workers and make it easier to stay for longer.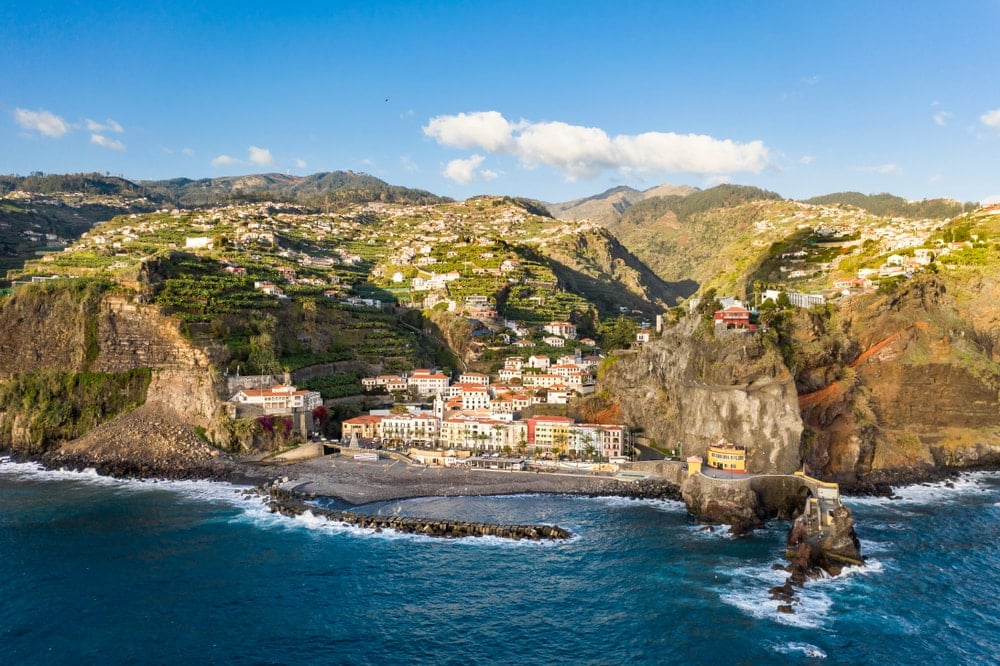 Already a popular destination with expats, Portugal was one of the first countries to respond and launched the world's first digital nomad village, Digital Nomads Madeira. The new initiative seeks to attract digital nomads around the world to make use of free co-working spaces and subsidised accommodation.
Mauritius (4th) has made moves to attract remote workers by establishing the renewable premium travel visa, which allows eligible non-citizens to stay for a maximum period of a year.
Malta (6th) also recently launched a nomad residence permit which permits workers to stay in the country once they earn €2,700 (£2,230) a month. Applicants pay €300 each, plus the same for each dependant.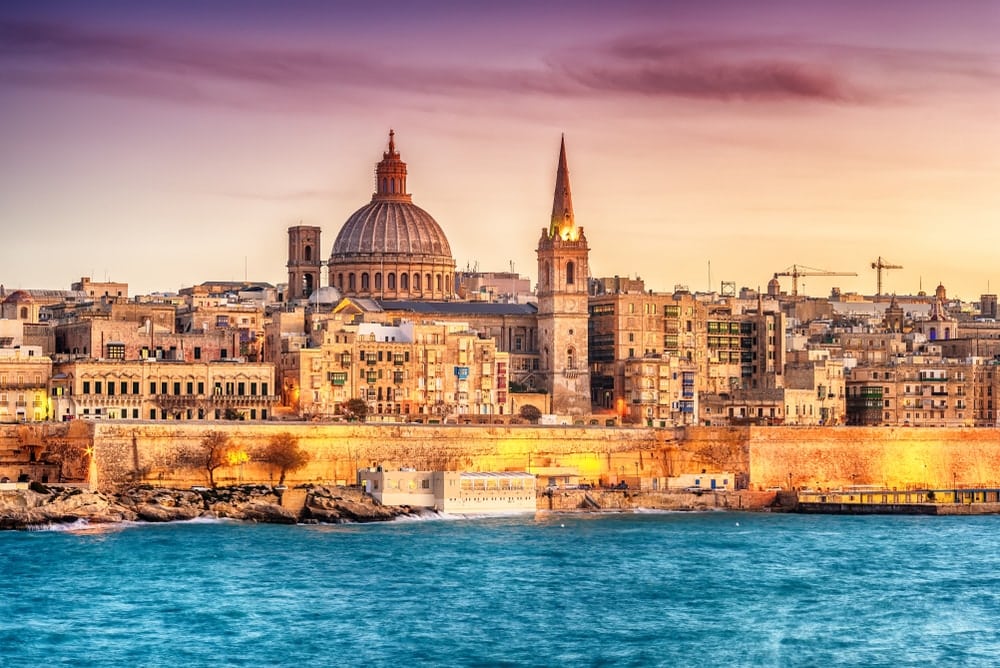 Croatia (11th) has expanded its short-term residency permits to welcome travellers from outside the European Union. Applicants must be employed remotely by a company that isn't registered in Croatia and doesn't perform work or provide services to employers there. Temporary stays are initially granted for up to a year and then close family members may join.
The Caribbean nations of Antigua & Barbuda, Aruba, Bahamas, Bermuda, Cayman Islands and Dominica have all announced remote work programs along with Estonia, Iceland, Mexico and Dubai in the UAE among others.
100 best countries for remote workers
The best countries for remote workers have been ranked by their overall score calculated from the average of their six individual categories.
🛂 = Travel (accessibility; hotel, car & fuel prices)
💰 = Local Costs (apartment rental prices per month & per day; transport, food & restaurant prices)
🚑 = Health & Safety (political stability; air pollution; LGBT equality; road safety)
🌐 = Remote Work (remote work visas; co-working spaces; internet speeds)
👭 = Social Life (English proficiency; culture; bars & clubs per capita)
☀️ = Weather (precipitation, temperature)
| Rank | Country | Total | 🛂 | 💰 | 🚑 | 🌐 | 👭 | ☀️ |
| --- | --- | --- | --- | --- | --- | --- | --- | --- |
| 1 | Portugal | 100 | 68 | 76 | 94 | 59 | 91 | 37 |
| 2 | Spain | 93 | 72 | 71 | 84 | 67 | 77 | 30 |
| 3 | Romania | 92 | 75 | 87 | 71 | 67 | 67 | 11 |
| 4 | Mauritius | 90 | 70 | 84 | 70 | 56 | 2 | 67 |
| 5 | Japan | 90 | 70 | 60 | 79 | 75 | 94 | 38 |
| 6 | Malta | 89 | 75 | 60 | 89 | 60 | 10 | 36 |
| 7 | Costa Rica | 86 | 72 | 76 | 79 | 49 | 47 | 73 |
| 8 | Panama | 85 | 84 | 77 | 60 | 54 | 30 | 78 |
| 9 | Czech Rep | 84 | 70 | 79 | 84 | 54 | 70 | 20 |
| 10 | Germany | 83 | 69 | 60 | 88 | 62 | 100 | 16 |
| 11 | Croatia | 82 | 67 | 74 | 74 | 57 | 76 | 32 |
| 12 | Iceland | 81 | 60 | 32 | 100 | 100 | 2 | 6 |
| 13 | Sri Lanka | 80 | 80 | 94 | 47 | 41 | 25 | 81 |
| 14 | Taiwan | 80 | 68 | 74 | 73 | 52 | 29 | 62 |
| 15 | Albania | 79 | 72 | 92 | 65 | 45 | 43 | 36 |
| 16 | Thailand | 79 | 80 | 88 | 34 | 59 | 23 | 76 |
| 17 | Georgia | 76 | 80 | 96 | 58 | 41 | 40 | 21 |
| 18 | Estonia | 75 | 67 | 75 | 81 | 53 | 58 | 7 |
| 19 | Mexico | 75 | 73 | 85 | 58 | 53 | 16 | 54 |
| 20 | Indonesia | 74 | 80 | 93 | 27 | 47 | 27 | 80 |
| 21 | Australia | 74 | 71 | 47 | 91 | 54 | 44 | 48 |
| 22 | Malaysia | 72 | 87 | 90 | 39 | 17 | 54 | 89 |
| 23 | Greece | 72 | 61 | 75 | 72 | 46 | 73 | 37 |
| 24 | Brazil | 71 | 84 | 91 | 66 | 17 | 37 | 62 |
| 25 | Luxembourg | 71 | 69 | 53 | 99 | 34 | 74 | 15 |
| 26 | Seychelles | 69 | 56 | 71 | 66 | 41 | 1 | 87 |
| 27 | Singapore | 69 | 59 | 53 | 69 | 36 | 93 | 88 |
| 28 | Dominica | 67 | 58 | 80 | 65 | 43 | 1 | 59 |
| 29 | Philippines | 67 | 77 | 91 | 41 | 12 | 65 | 87 |
| 30 | Norway | 67 | 58 | 34 | 98 | 72 | 79 | 21 |
| 31 | Lithuania | 66 | 74 | 82 | 81 | 23 | 60 | 10 |
| 32 | Bulgaria | 66 | 76 | 87 | 70 | 19 | 65 | 15 |
| 33 | Netherlands | 64 | 61 | 44 | 91 | 50 | 100 | 18 |
| 34 | Poland | 61 | 74 | 83 | 63 | 26 | 73 | 10 |
| 35 | Hungary | 61 | 71 | 83 | 70 | 19 | 73 | 16 |
| 36 | Curaçao | 60 | 71 | 69 | 54 | 45 | 2 | 56 |
| 37 | Belgium | 59 | 66 | 56 | 83 | 37 | 80 | 19 |
| 38 | Denmark | 59 | 62 | 42 | 93 | 51 | 89 | 11 |
| 39 | Colombia | 58 | 85 | 90 | 53 | 10 | 27 | 52 |
| 40 | Latvia | 57 | 74 | 79 | 70 | 21 | 56 | 7 |
| 41 | UAE | 57 | 76 | 56 | 40 | 48 | 26 | 47 |
| 42 | Serbia | 56 | 72 | 88 | 61 | 9 | 71 | 19 |
| 43 | France | 56 | 65 | 60 | 78 | 32 | 80 | 26 |
| 44 | Argentina | 56 | 72 | 82 | 73 | 6 | 65 | 30 |
| 45 | Chile | 55 | 76 | 80 | 62 | 26 | 46 | 9 |
| 46 | Moldova | 55 | 67 | 95 | 56 | 18 | 9 | 14 |
| 47 | Honduras | 55 | 74 | 88 | 50 | 7 | 35 | 75 |
| 48 | El Salvador | 55 | 77 | 87 | 56 | 5 | 30 | 68 |
| 49 | Cape Verde | 55 | 66 | 78 | 34 | 46 | 2 | 38 |
| 50 | Barbados | 55 | 55 | 55 | 40 | 66 | 2 | 67 |
| 51 | Aruba | 55 | 65 | 55 | 53 | 49 | 3 | 56 |
| 52 | Sweden | 54 | 62 | 47 | 98 | 36 | 83 | 10 |
| 53 | Austria | 54 | 65 | 51 | 88 | 26 | 85 | 20 |
| 54 | Jamaica | 53 | 63 | 74 | 53 | 27 | 2 | 66 |
| 55 | Ecuador | 53 | 84 | 89 | 59 | 8 | 11 | 45 |
| 56 | Montenegro | 52 | 69 | 85 | 61 | 5 | 6 | 43 |
| 57 | New Zealand | 52 | 68 | 54 | 100 | 17 | 12 | 30 |
| 58 | USA | 52 | 100 | 46 | 72 | 22 | 34 | 36 |
| 59 | South Africa | 52 | 75 | 75 | 59 | 11 | 72 | 38 |
| 60 | North Macedonia | 51 | 78 | 93 | 50 | 8 | 4 | 19 |
| 61 | South Korea | 50 | 68 | 70 | 60 | 22 | 68 | 35 |
| 62 | Peru | 50 | 78 | 93 | 54 | 8 | 32 | 22 |
| 63 | Canada | 50 | 72 | 52 | 98 | 19 | 32 | 17 |
| 64 | Nepal | 50 | 71 | 100 | 36 | 7 | 34 | 48 |
| 65 | Turkey | 49 | 81 | 94 | 36 | 10 | 37 | 35 |
| 66 | Cyprus | 49 | 72 | 74 | 74 | 6 | 6 | 33 |
| 67 | Réunion | 49 | 74 | 65 | 72 | 29 | 2 | 54 |
| 68 | Vietnam | 49 | 52 | 91 | 43 | 12 | 41 | 74 |
| 69 | The Bahamas | 49 | 56 | 61 | 42 | 47 | 1 | 64 |
| 70 | Italy | 49 | 63 | 64 | 73 | 17 | 80 | 29 |
| 71 | Bolivia | 48 | 81 | 94 | 46 | 7 | 39 | 19 |
| 72 | UK | 48 | 67 | 52 | 82 | 27 | 63 | 17 |
| 73 | India | 47 | 71 | 97 | 19 | 9 | 36 | 70 |
| 74 | Finland | 46 | 58 | 50 | 93 | 28 | 82 | 1 |
| 75 | Kazakhstan | 45 | 81 | 96 | 54 | 13 | 9 | 6 |
| 76 | Guatemala | 45 | 82 | 84 | 47 | 4 | 29 | 47 |
| 77 | Dominican Rep | 43 | 68 | 84 | 41 | 5 | 36 | 67 |
| 78 | Kenya | 42 | 69 | 89 | 22 | 9 | 62 | 49 |
| 79 | Tanzania | 42 | 73 | 89 | 25 | 5 | 18 | 57 |
| 80 | Jordan | 42 | 72 | 88 | 40 | 18 | 21 | 26 |
| 81 | Armenia | 41 | 80 | 92 | 40 | 10 | 34 | 8 |
| 82 | Tunisia | 41 | 84 | 95 | 21 | 2 | 37 | 33 |
| 83 | China | 40 | 77 | 82 | 29 | 8 | 50 | 46 |
| 84 | Puerto Rico | 40 | 68 | 64 | 62 | 16 | 6 | 66 |
| 85 | Ireland | 39 | 66 | 48 | 89 | 17 | 13 | 24 |
| 86 | Switzerland | 39 | 60 | 14 | 99 | 45 | 71 | 20 |
| 87 | Kuwait | 39 | 87 | 75 | 28 | 15 | 23 | 49 |
| 88 | Bangladesh | 37 | 69 | 88 | 11 | 3 | 28 | 100 |
| 89 | Anguilla | 36 | 1 | 48 | 48 | 57 | 1 | 64 |
| 90 | Algeria | 34 | 91 | 94 | 10 | 3 | 20 | 32 |
| 91 | Morocco | 32 | 77 | 91 | 25 | 3 | 23 | 31 |
| 92 | Pakistan | 32 | 73 | 100 | 2 | 2 | 30 | 46 |
| 93 | Nigeria | 31 | 74 | 84 | 4 | 3 | 47 | 69 |
| 94 | Uzbekistan | 31 | 59 | 94 | 38 | 6 | 18 | 21 |
| 95 | Oman | 30 | 73 | 80 | 36 | 6 | 4 | 48 |
| 96 | Hong Kong | 29 | 44 | 45 | 50 | 27 | 23 | 75 |
| 97 | Belize | 28 | 63 | 70 | 40 | 6 | 1 | 55 |
| 98 | Senegal | 28 | 69 | 82 | 22 | 3 | 2 | 47 |
| 99 | Egypt | 28 | 83 | 95 | 2 | 2 | 16 | 36 |
| 100 | Israel | 26 | 56 | 53 | 58 | 19 | 11 | 36 |
| 101 | Qatar | 26 | 83 | 58 | 29 | 13 | 23 | 46 |
| 102 | Cayman Islands | 24 | 48 | 23 | 49 | 54 | 1 | 65 |
| 103 | Saudi Arabia | 23 | 80 | 81 | 1 | 15 | 2 | 47 |
| 104 | Zimbabwe | 22 | 59 | 87 | 24 | 7 | 2 | 46 |
---
Enjoyed this post? pin it for later…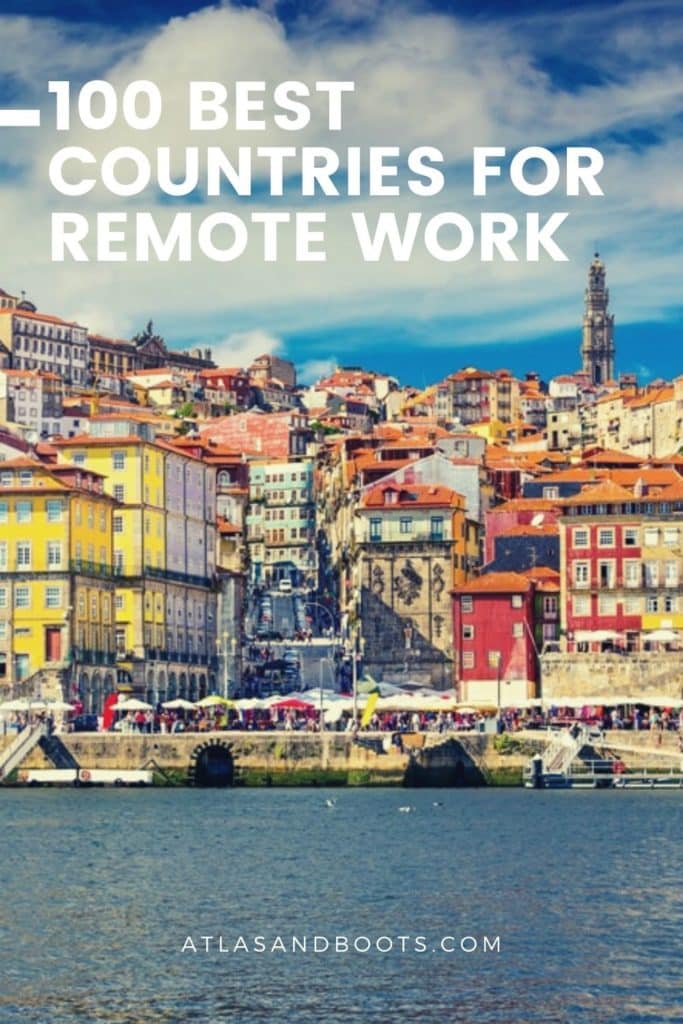 ---