It's natural to feel bad about leaving negative Airbnb reviews but if we're all polite about everybody, the reviews lose their meaning
My first experience with Airbnb was a strange one. In 2012, I booked four nights in a beautiful two-storey house in San Francisco. It was straight out of the movies, all colourful panelling and pretty white trim, nestled among similarly immaculate houses on a gently undulating street.
The host was a young single male – let's call him Steve. I carefully read his former guests' Airbnb reviews, conscious about sharing a home with a man I'd never met. Everyone said Steve was a wonderful host – and he was.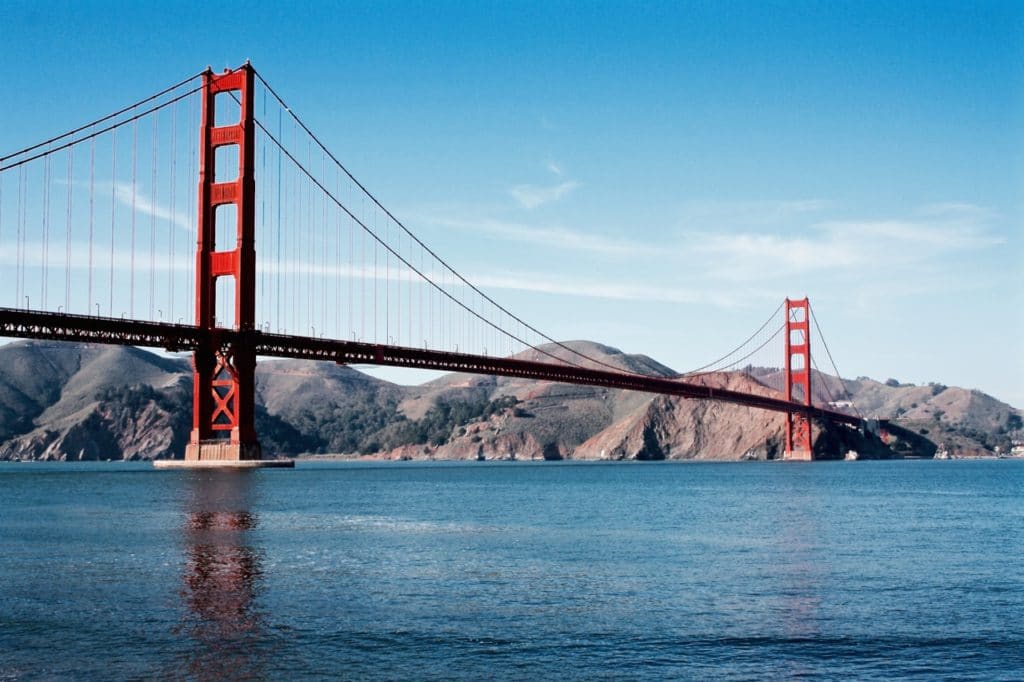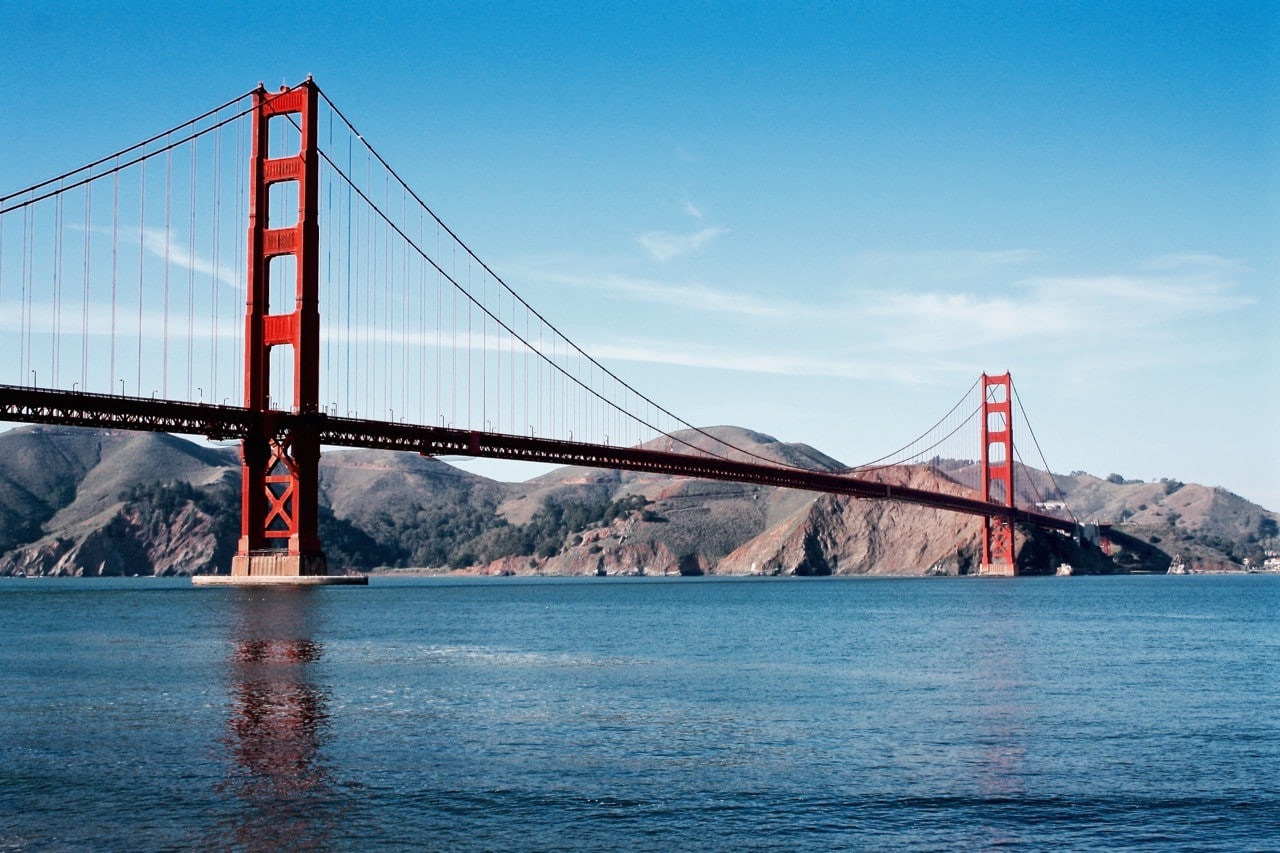 I felt very comfortable in his lovely home and used it as a base to visit Yosemite National Park, Napa Valley, the Google campus in Mountain View, the Stanford campus in Palo Alto and of course San Francisco's own impressive sights.
On my last night there, I came home to an empty house. I let myself into my room which had its own lock and a private bathroom. I stepped in and saw that something was amiss. At first, I thought that some of my stuff had been moved.
Then I realised that all the furniture had been changed: the bed, the desk, the chair, the wardrobe, the chest of drawers, the bedside table, the lamp – everything in my room. Consequently, all my stuff had been moved from the old furniture to the new: the underwear in the chest of drawers, the bra slung across the chair, the hairbrush on the desk, the nightwear on the bed. I stood there in silence. It felt like a stunning invasion of privacy.
I checked my phone and then the living room to see if there was a note of explanation. Perhaps he had some furniture-related emergency? There was none. That night, I slept fitfully and left in the morning, still in a fog of confusion.
A day later when Airbnb prompted me to review Steve, I was a little bit lost. I hadn't had a chance to speak to him about what happened and wasn't sure if I should mention it in the review. In the end I decided that if I were a future guest – especially a woman staying there alone – I'd want to know, so I mentioned it as diplomatically as possible.
The next day I received a pleading email from Steve asking me to edit the review, telling me he had had to change the furniture that day because it was the only day his brother was available. He said that he relied on Airbnb to pay his mortgage and that he had already seen bookings drop.
Immediately, I felt guilty. He was clearly wrong in what he had done but there was no malicious intent. I did indeed try to edit the review but Airbnb wouldn't allow changes post publication.
Thankfully, the experience didn't put me off Airbnb which is the reason why I've stayed in amazing places like a charming cabin in the Finnish wilderness that comes with its own sauna…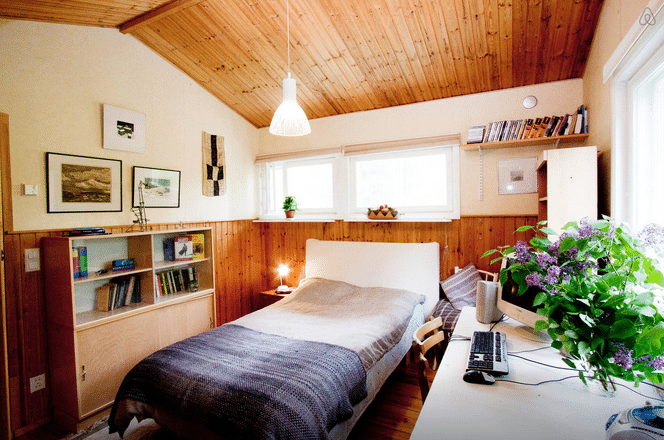 …and a beautiful cottage with an open fireplace and stunning views of Bergen in Norway…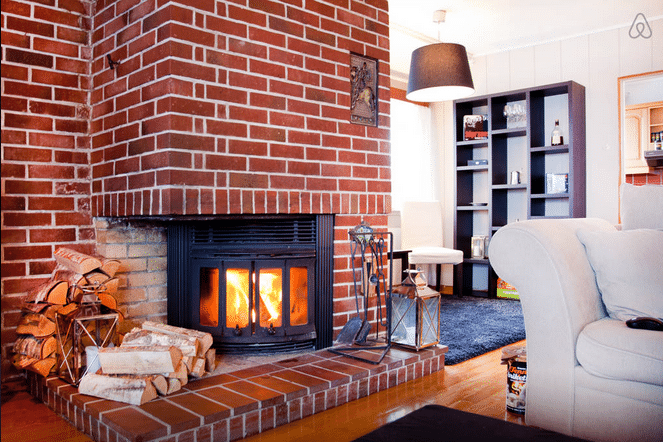 But last week came my second bad experience. Right from the start, we were in two minds about the studio in Colombia. It was a 20-minute walk from the centre of town and we weren't sure if it was safe. One guest reviewer said that her taxi driver had told her to be careful, but that her stay had been largely uneventful.
Peter and I had sworn to be more vigilant after leaving the safe shores of the South Pacific, but we went ahead and booked the studio anyway. As it turns out, the neighbourhood was more than a little sketchy.
Thankfully, despite a sticky situation or two, we escaped unscathed with all our possessions intact. Staying there had been a mistake and we certainly wouldn't recommend it to anyone, but when it came to the review, we stalled.
You see, the studio itself was perfectly serviceable and more importantly, the hosts were wonderful. They were incredibly welcoming, always helpful, and full of life and character. We knew we'd feel shitty if we warned off future guests.
It's natural to feel bad about leaving negative feedback, but if we're all polite about everybody, the Airbnb reviews lose meaning
And, so, we left a review extolling the virtues of our hosts with only a subtle allusion to the neighbourhood's less respectable residents ("take a cab if you're walking after dark"). It's easy to give a scuzzy hostel or overpriced hotel a bad review. More often than not, the owner is a faceless entity profiting off their subpar facilities.
With Airbnb, however, you meet your hosts face to face and often share their home with them. You meet their partners and families and eat at their table. It's natural to feel bad about leaving them negative feedback, but here's the thing: if we're all polite about everybody, the Airbnb reviews lose their meaning.
My advice to fellow Airbnbers is threefold: firstly, read between the lines of the Airbnb reviews. Are they overly short? (If you can't say anything nice, don't say anything at all?) Do they seem templated? Have they been softened with euphemism and humour?
Secondly, pay more attention to the star ratings. This system allows guests to be more honest as their rating is anonymous; it's simply swallowed into the overall average. It won't show up until there is a critical mass of ratings, so hosts can't always guess how each guest rated them.
Finally, be as honest as you can stomach. It might make you feel shitty but trust in the fact that you're contributing to the overall usefulness and quality of a product that is, more often than not, simply fantastic.
---
Try Airbnb for the first time and save $20 on your first trip through this link.