From the vast Pacific Ocean to the lively coast of West Africa, we take a look at the least visited countries in the world
There is perhaps no phrase more common in travel writing than "off the beaten track". It's applied liberally to all manner of things, from the vast Mongolian Steppe to an empty bar on a Bangkok side street.
Clearly, it symbolises travel's ultimate goal: to have fresh experiences in unspoilt places. And yet so few of us manage to find the true secluded ideal.
To inspire travellers to get off the famed beaten track, we list below the least visited countries in the world, based on data from the United Nations World Tourism Organisation (UNWTO).
We also indicate how to reach these remote corners of the world. Use Justfly to search for low-cost tickets or book with the airlines mentioned in each section.
Least visited countries in the world
1. Tuvalu
Annual visitors: 2,000
Tuvalu is likely the least visited country in the world with only two thousand registered visitors in 2017. The tiny nation is spread across nine islands with a total area of just 26 square kilometres (10 square miles). The secluded islands lie north of Fiji halfway between Hawaii and Australia, which should go some way in explaining why so few tourists make it there.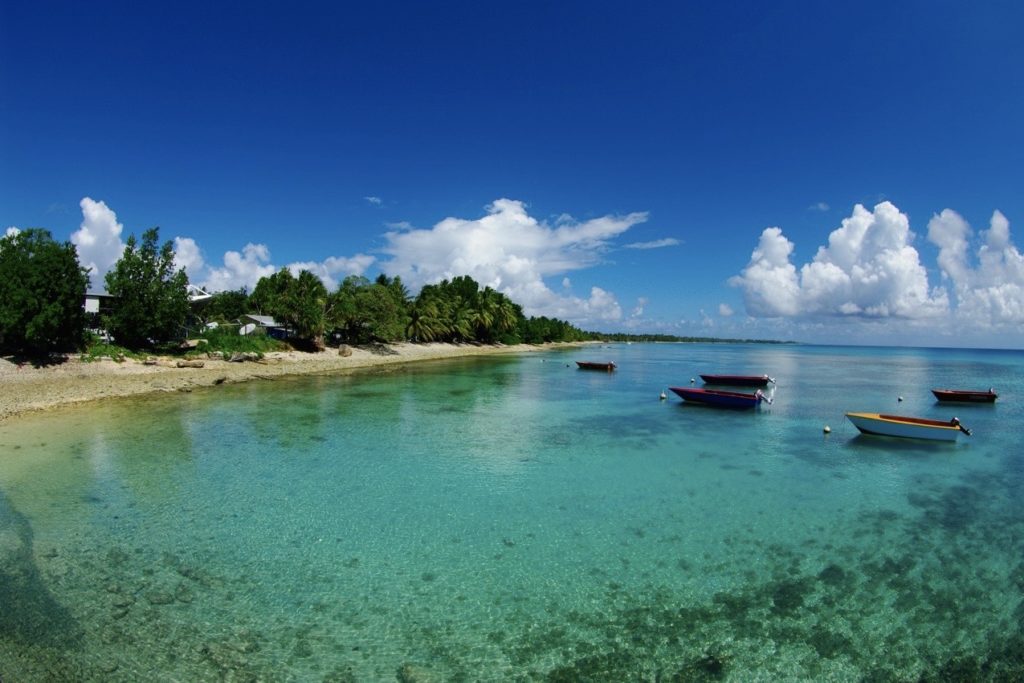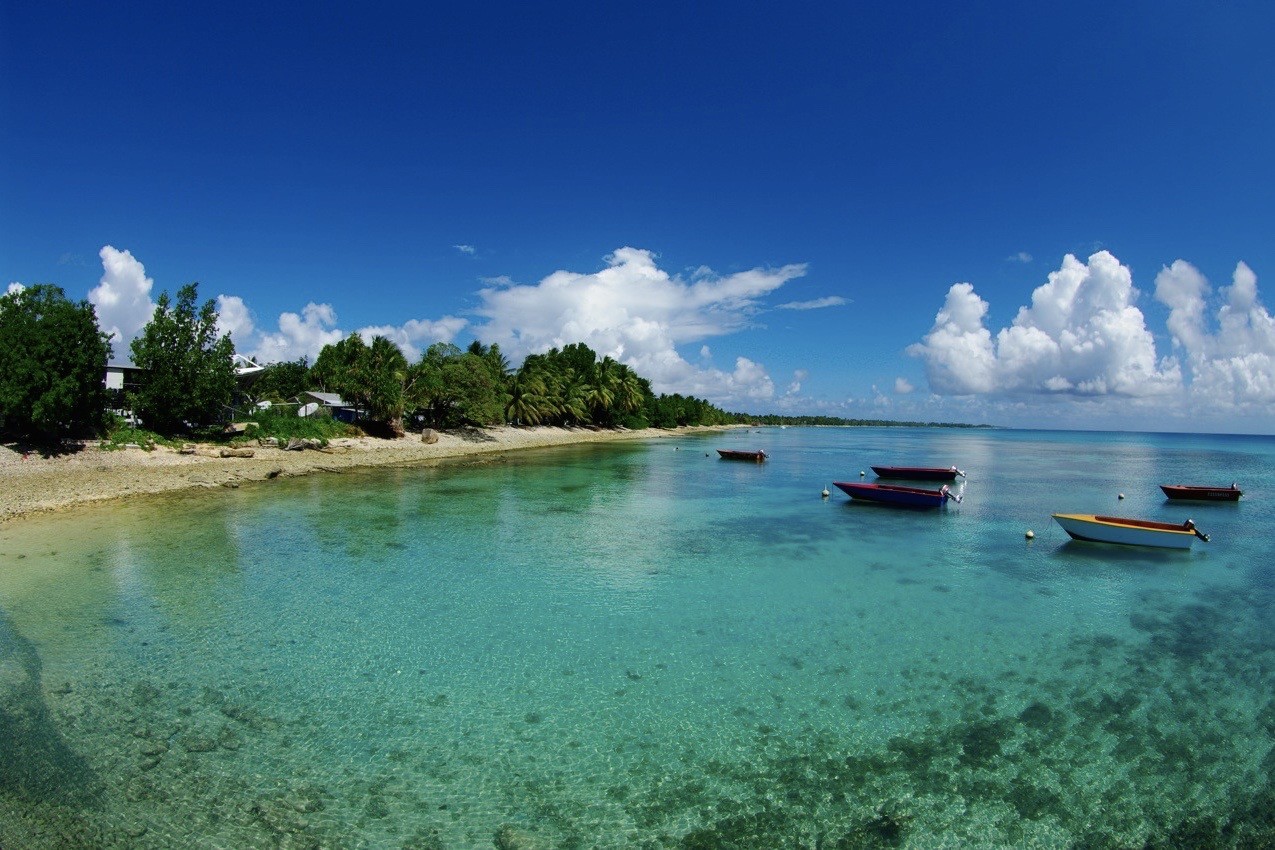 Tuvalu is perhaps most famous for its .tv web domain. For a long time, it was unable to join the United Nations because it couldn't afford the $100,000 entrance fee. In 2000, the country negotiated a 12-year $50m lease contract for its desirable .tv domain, and again in 2011. It has used the profits to supply electricity to outer islands, create scholarships and finally join the UN.
How to reach Tuvalu: Fiji Airways runs a route from Suva and Nadi in Fiji to Funafuti in Tuvalu. Book well in advance to secure a seat. Note that there are no domestic flights between the nine islands.
2. Marshall Islands
Annual visitors: 6,000
The Marshall Islands comprises 29 coral atolls with over 1,000 islands and islets just north of the equator. So untrodden is this pacific paradise, Lonely Planet's Marshall Islands page is currently empty.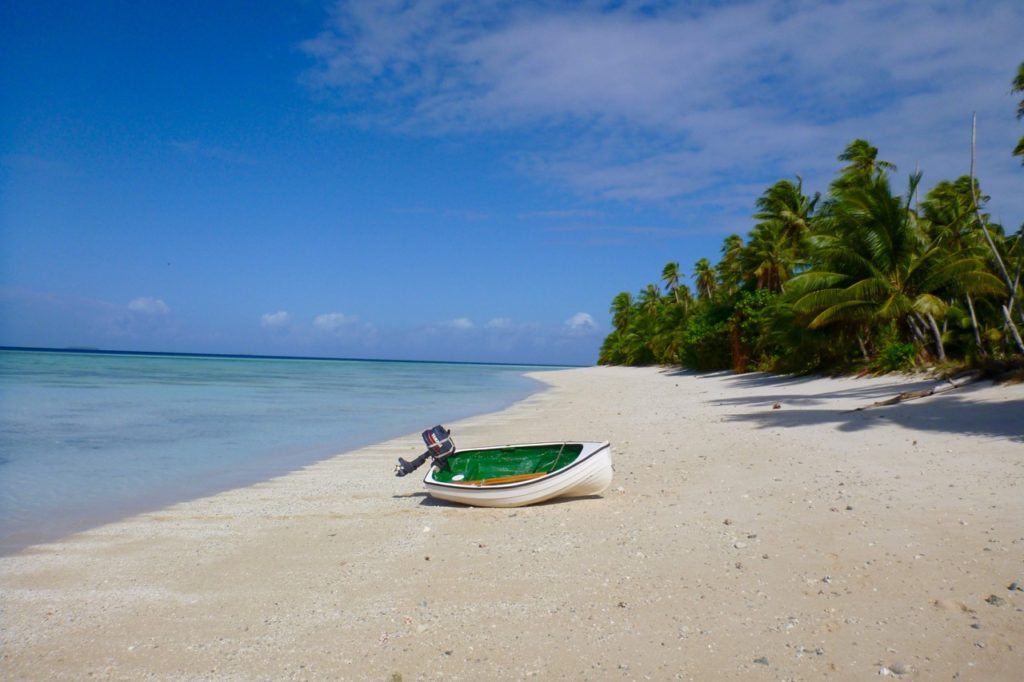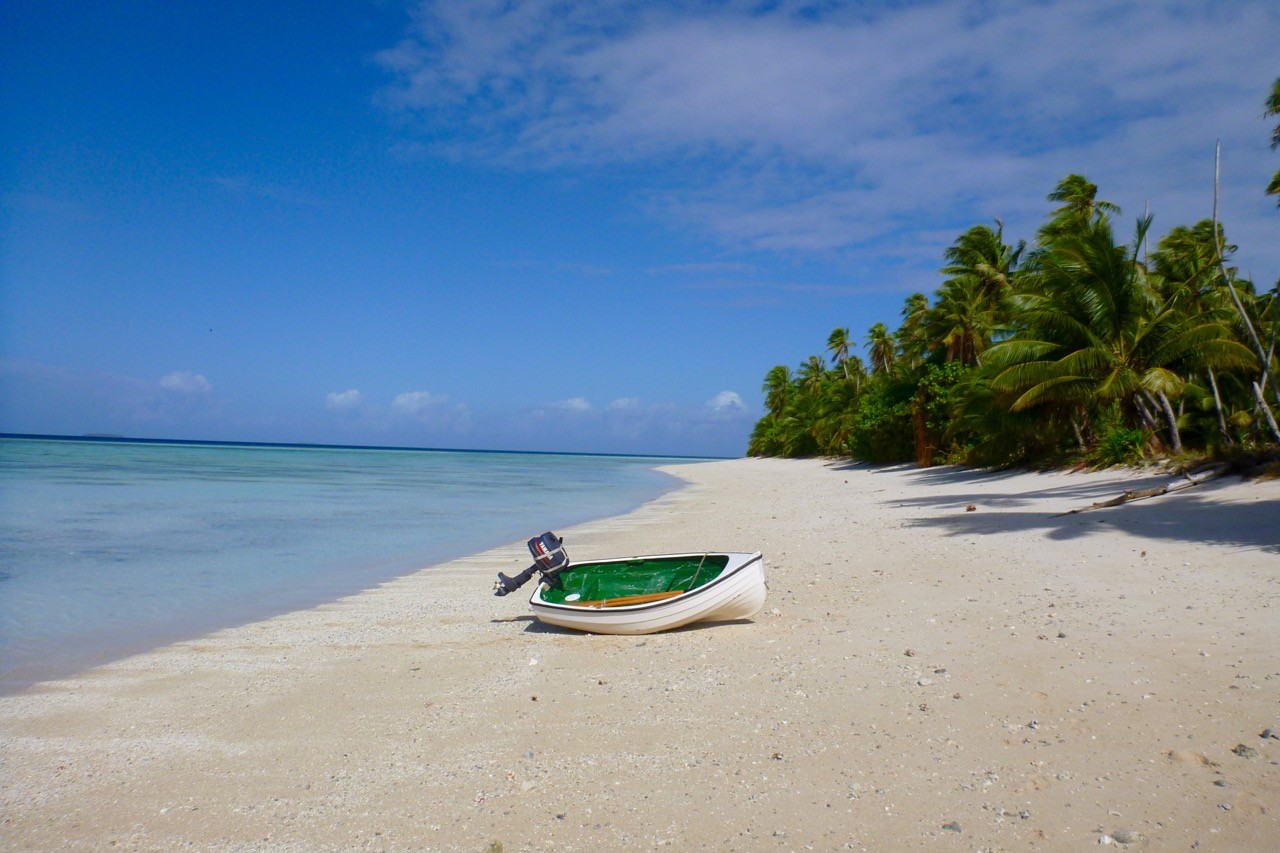 Situated about halfway between Hawaii and Australia, residents rely heavily on fishing but are not allowed to fish for shark. In 2011, the government reserved an area of nearly 2,000,000 sq km (772,000 sq mi) as a shark sanctuary, establishing the largest in the world.
How to reach Marshall Islands: United Airlines fly from Hawaii. Air Marshall provides some domestic flights, but check before flying as flights have been grounded in the past.
3. Kiribati
Annual visitors: 6,000
Kiribati is the third Pacific island nation on this list. Comprising 33 islands, the country has a total land area of 800 sq km (310 sq mi) but, incredibly, is spread over 3.5 million sq km (1,350,000 sq mi) of ocean.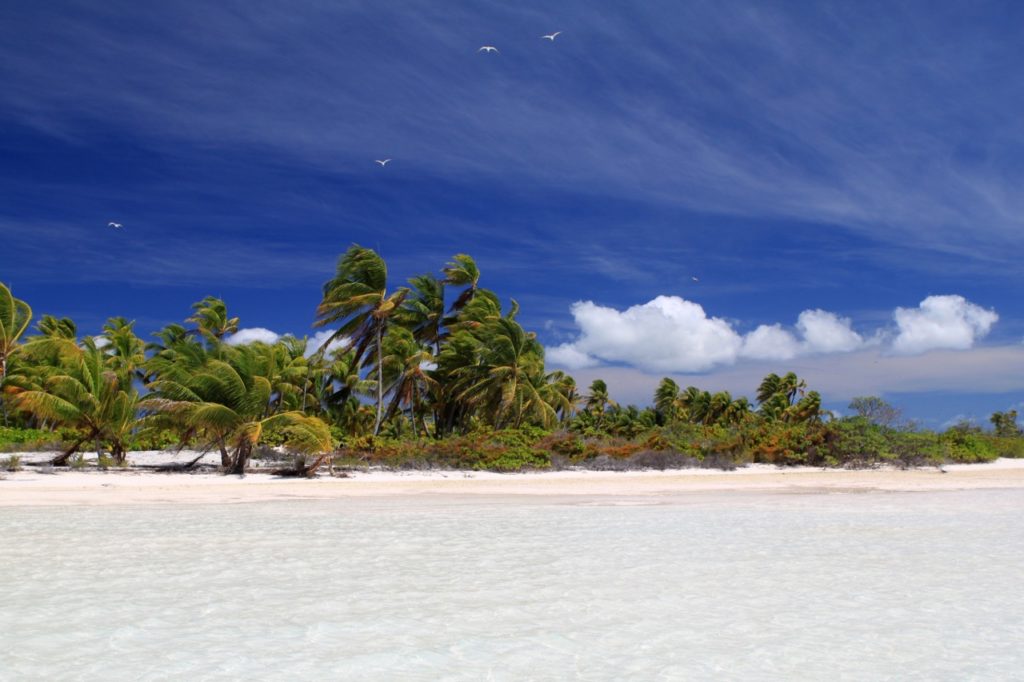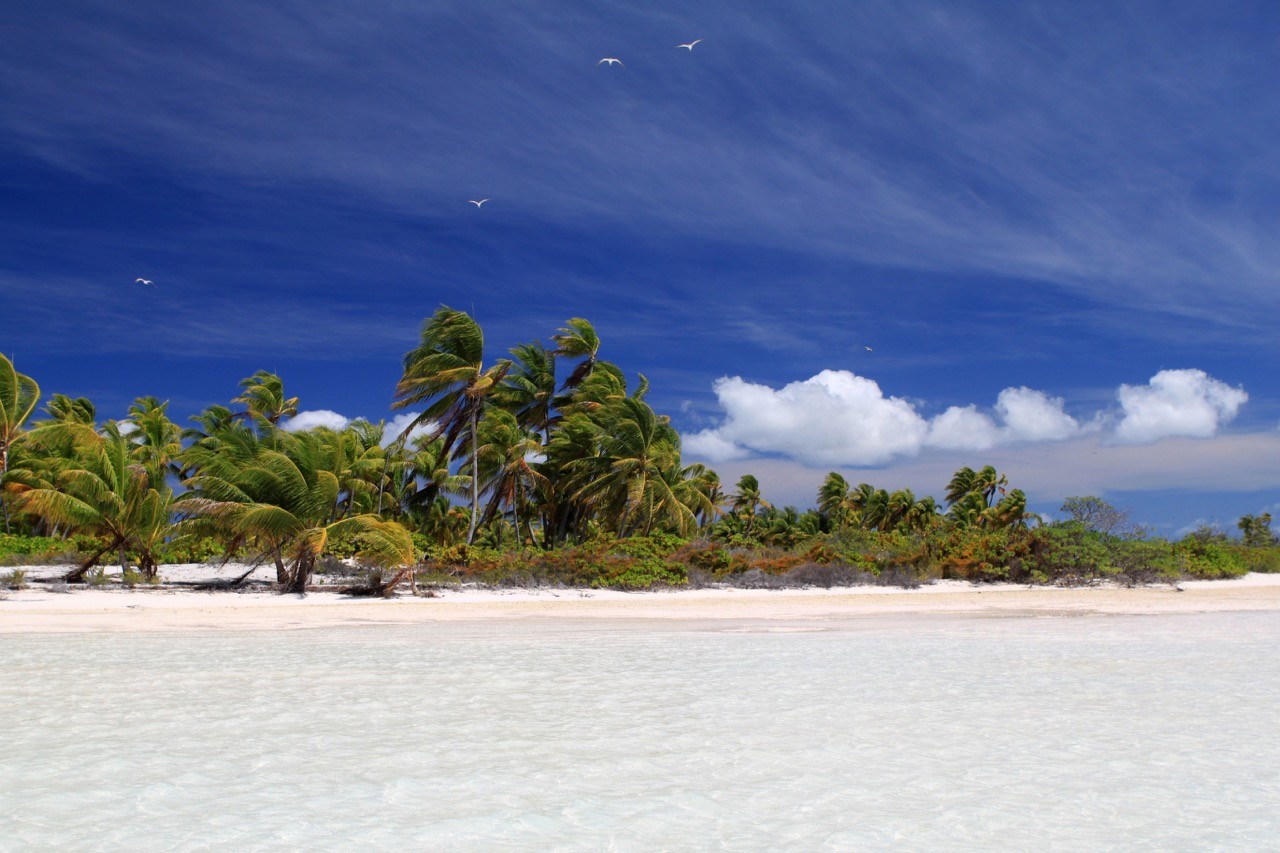 In fact, Kiribati is the only country in the world to fall into all four hemispheres, straddling the equator and extending into the eastern and western hemispheres. It was also the first country to see the dawn of the third millennium on 1st January 2000.
How to reach Kiribati: Fiji Airways fly from Nadi in Fiji. Air Kiribati offers some international flights via Solomon Airlines, as well as a number of domestic flights.
4. Guinea-Bissau
Annual visitors: 22,000
Guinea-Bissau on the west coast of Africa is bordered by Senegal to the north, Guinea to the east and south, and the Atlantic Ocean to the west. It gained independence in 1974 after years of guerrilla war against Portuguese colonialists.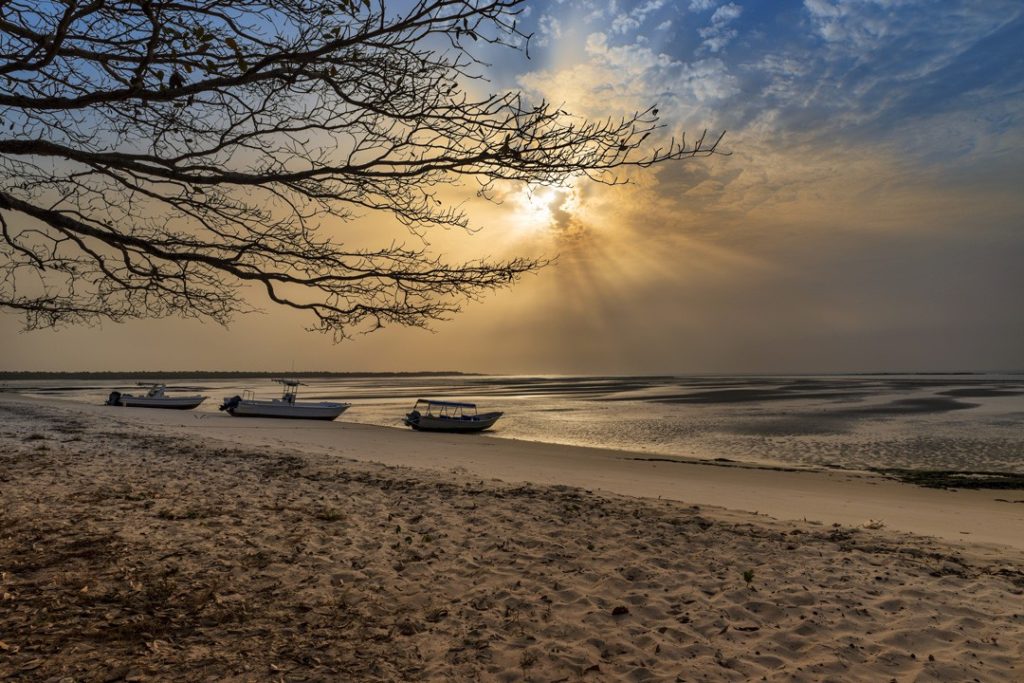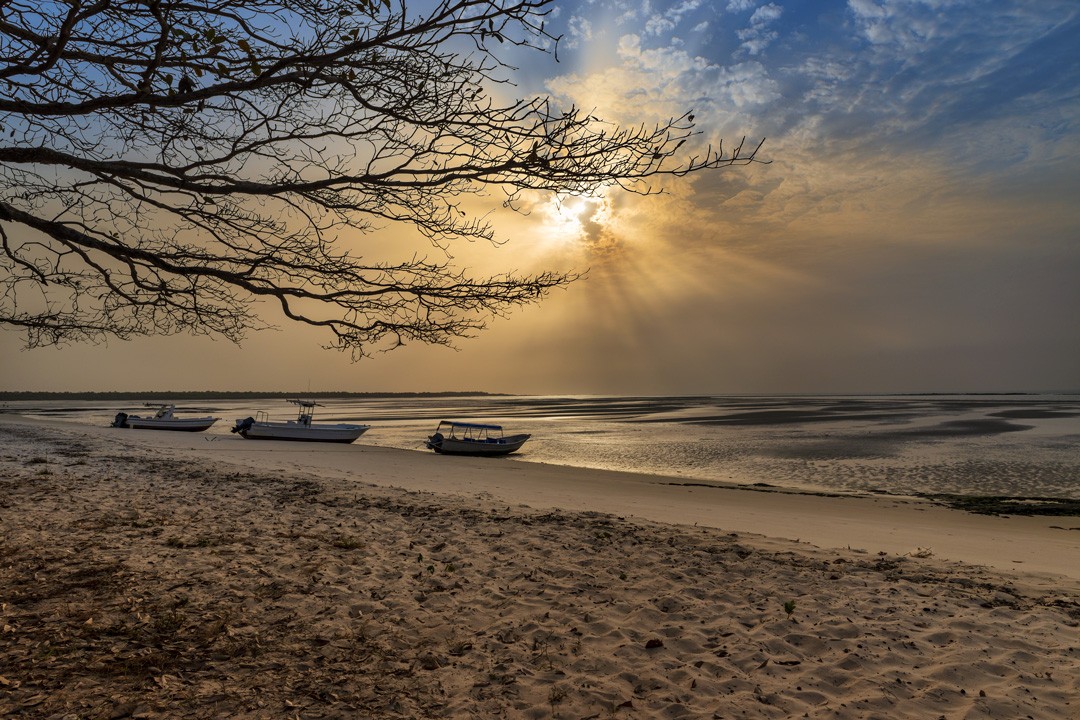 Political instability has stunted economic development, but Bissau-Guineans persevere, says Lonely Planet: "The jokes, like the music, are loud but tender. The bowls of grilled oysters are served with a sauce spicy enough to give a kick, but not so strong as to mask the bitterness."
The few tourists who do visit will likely stop at Arquipélago dos Bijagós, a labyrinth of 88 tropical islands and islets declared a UNESCO Biosphere Reserve in 1996. The area is home to hippos, monkeys, chimps and buffaloes. Fish thrive in protected waters and hundreds of bird species reside in its wetlands and mangroves.
5. Solomon Islands
Annual visitors: 26,000
The Solomon Islands comprise six major islands and over 900 smaller ones scattered across the Pacific Ocean.
The country has a wildly turbulent history ranging from fierce fighting during World War II to intense ethnic violence in the late 90s and early 2000s, but is now calmer and more open to tourism.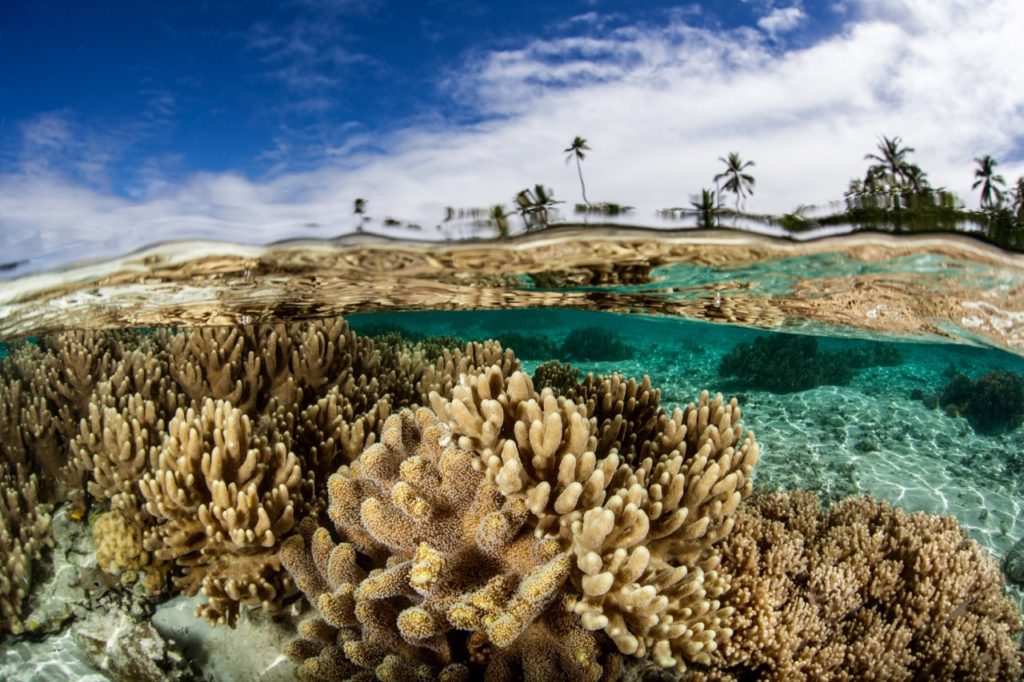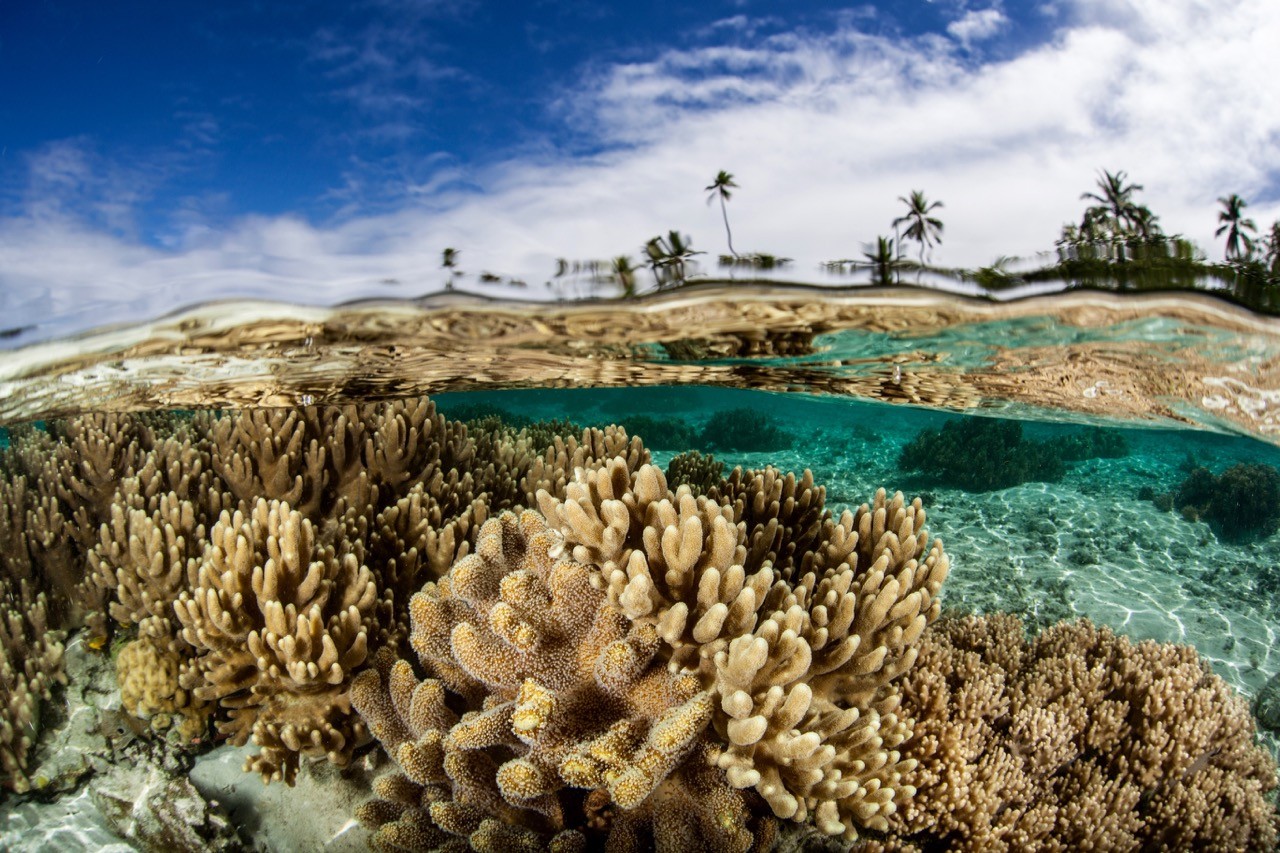 Situated east of Papua New Guinea and northwest of Vanuatu, the country is not a luxury beach destination, but offers an authentic Melanesian experience set amid lush mangroves, expansive lagoons and emerald forests.
How to reach Solomon Islands: Flights operate from Australia, Fiji, Papua New Guinea and Vanuatu. Domestic flights are also available via Solomon Airlines.
6. Comoros
Annual visitors: 28,000
After over 20 coups or attempted coups, this island nation is finally gaining some stability and putting in place tourist infrastructure. As it stands, it remains one of the least visited countries in the world.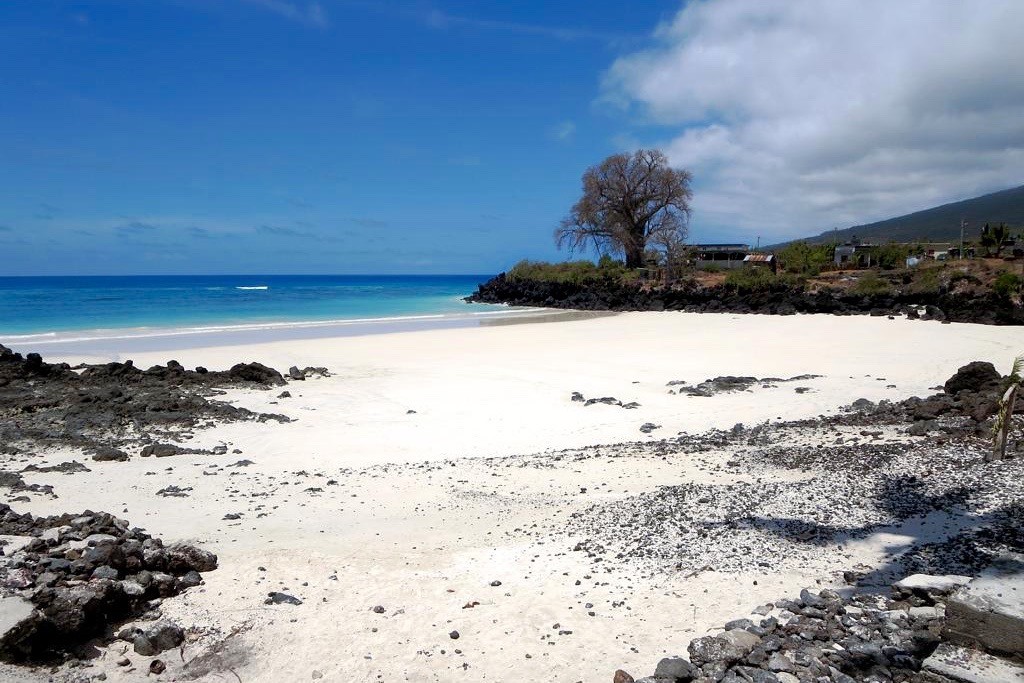 A collection of four major islands and a number of smaller ones, Comoros lies in the Indian Ocean off the eastern coast of Africa. The country has a complex ethnic mix which includes African natives, Malay immigrants and descendants of Arab traders.
Interestingly, Comoros is the only state with membership of the African Union, Francophonie, Organisation of Islamic Cooperation, Arab League and the Indian Ocean Commission. Its majority religion is Islam and official languages are Comorian, Arabic and French.
How to reach Comoros: Flights operate from Kenya, Tanzania, Madagascar as well as Dubai, France and Yemen. Domestic flights are run by AB Aviation and Inter Iles Aviation (+269 771 00 03).
7. São Tomé & Príncipe
Annual visitors: 29,000
With 29,000 visitors in 2017, the African island nation of São Tomé & Príncipe remains one of the least visited countries in the world.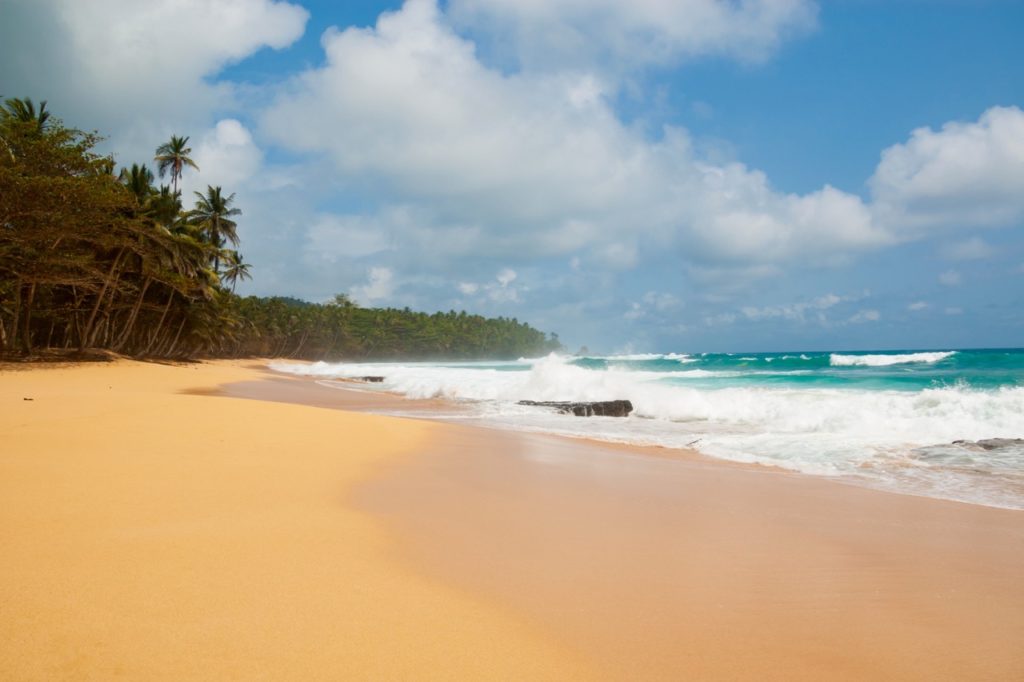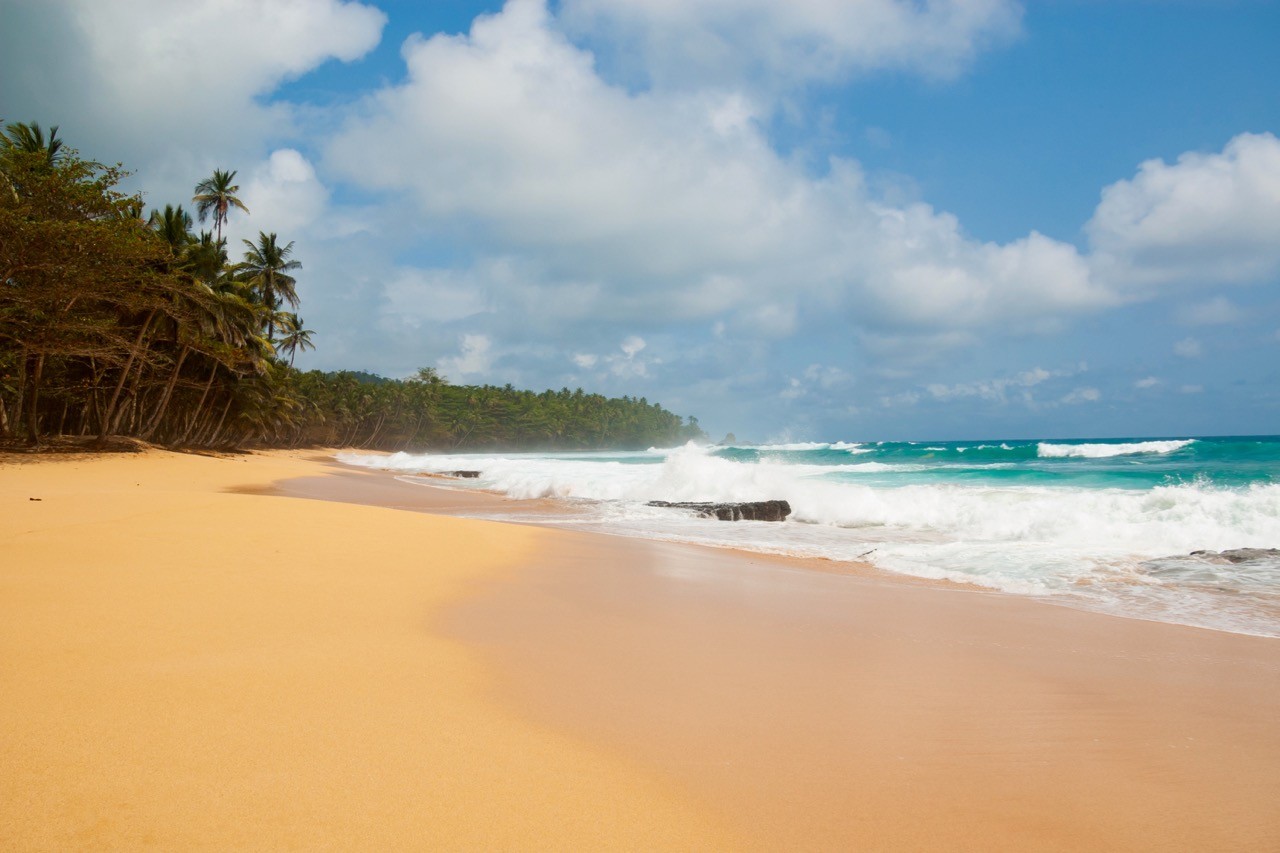 The two main islands and their smaller islets lay uninhabited until discovery by Portuguese explorers in the 15th century. The islands were gradually settled by Portugal throughout the 16th century and served as a commercial centre for the Atlantic slave trade.
Together, the islands comprise the second-smallest African country after Seychelles and, at 225 km (140 mi) off the northwestern coast of Gabon, are seldom visited because of their relative remoteness. This may be set to change with Lonely Planet naming São Tomé & Príncipe one of the best places to visit in 2019.
How to reach São Tomé & Príncipe: TAP and STP Airways fly from Lisbon to São Tomé. Continental flights are also available from Angola, Cape Verde, Gabon and Cameroon.
8. Micronesia
Annual visitors: 30,000
The Federated States of Micronesia comprise four states spread across the Western Pacific Ocean, which together include approximately 607 islands. They lie northeast of New Guinea, south of Guam, west of Nauru and the Marshall Islands, and east of Palau and the Philippines.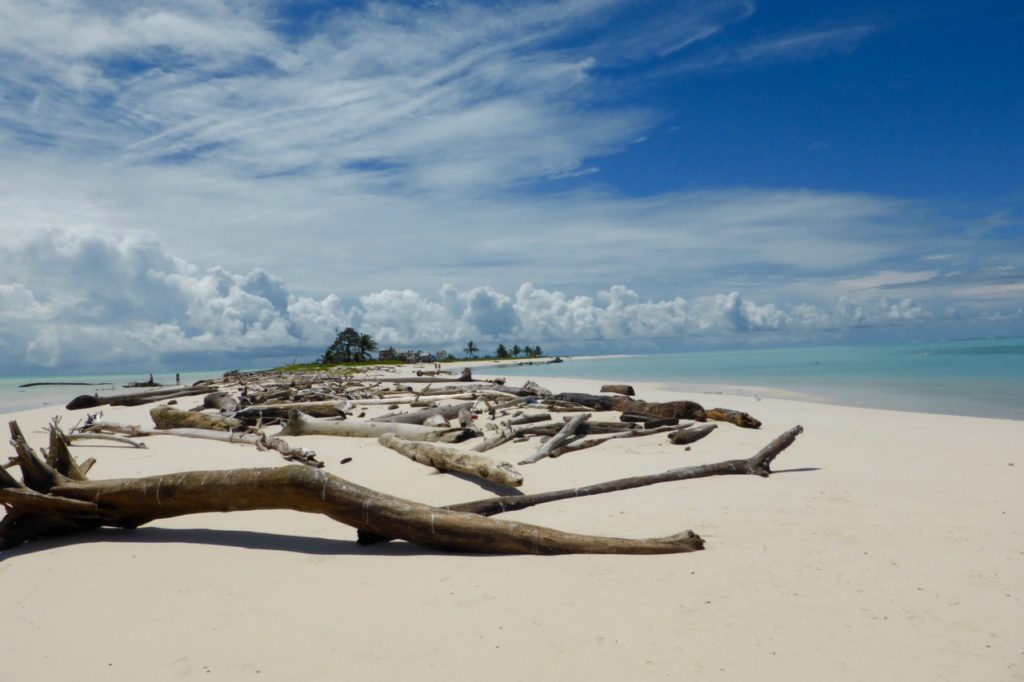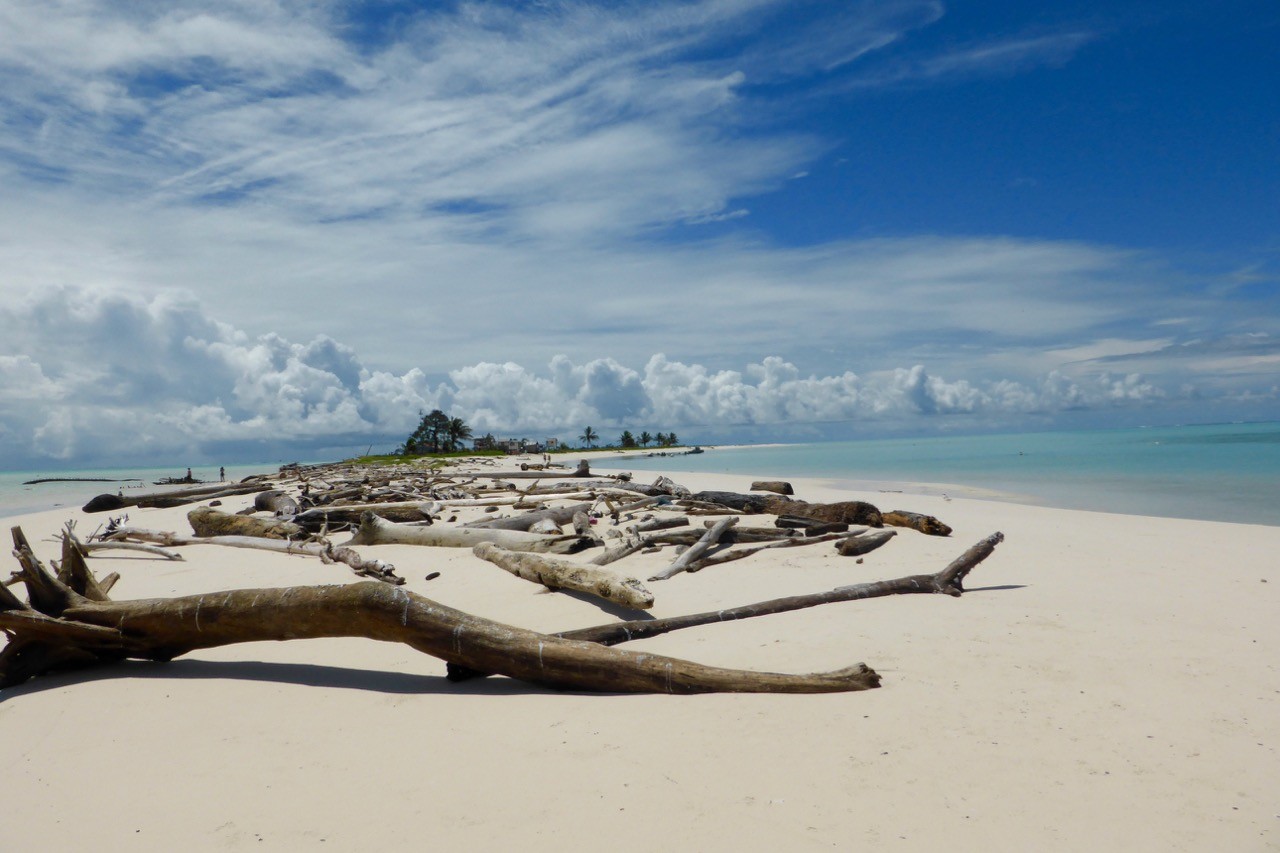 In 1986, Micronesia signed a 'Compact of Free Association' with the US, under which it granted the western superpower exclusive rights to establish and maintain military bases in Micronesia. In return, the country received $100m in financial aid per year as well as the right for residents to live and work in the US.
A renewed 20-year agreement, worth $3.5 billion, was signed by George W Bush in 2003.
How to reach Micronesia: Air Marshall runs flights from Fiji, Hawaii, Kiribati and Tuvalu. United also runs flights from Hawaii. Expect several stops.
9. Djibouti
Annual visitors: 51,000
Djibouti is the only country on this list that we have visited personally. Bordered by Eritrea, Ethiopia and Somalia in the Horn of Africa, Djibouti was named by Lonely Planet as one of the best places to visit in 2018 – a fact that may prompt its departure from this list next year.
Djibouti is home to the otherworldly landscapes of Lac Abbé and Lac Assal, fascinating diving, and magnificent marine life including whale sharks.
It is also one of the most stable countries in the region and, given its proximity to the world's busiest shipping route, is used as a military base by several nations including France, the US and China.
How to reach Djibouti: Ethiopian Airlines fly to Djibouti from Ethiopia. International flights are also available from Paris, Dubai, Nairobi, Doha and Istanbul.
10. Sierra Leone
Annual visitors: 54,000
Sierra Leone has had its fair share of tribulations, from poverty and corruption to war and disease, most recently the 2014 Ebola outbreak, perhaps explaining why it is one of the least visited countries in the world.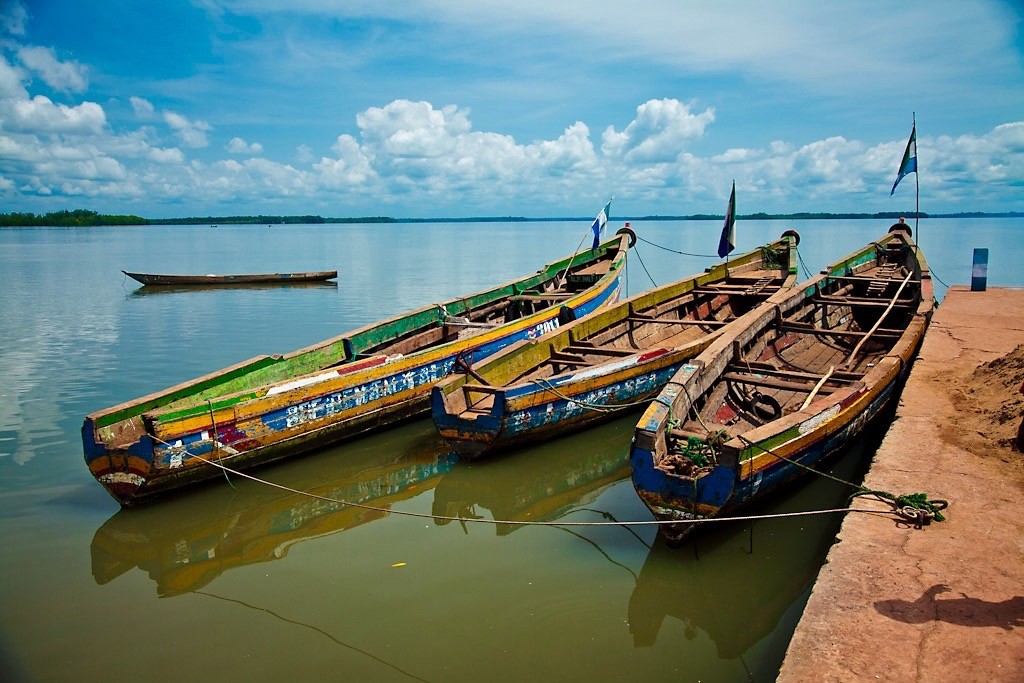 Despite its myriad problems, the country has experienced substantial economic growth in recent years. Its government has cracked down on diamond trafficking and is making a strong effort to attract foreign investors.
What's more, Sierra Leone is in the safer half of the world's countries, ranking higher than tourist favourites like Mexico, India, Thailand and Cambodia!
How to reach Sierra Leone: International flights operate from London, Paris and Brussels. Continental flights operate from a number of countries including Kenya, Morocco, Ghana, Nigeria and Gambia among others.
Note: The ranking above is based on provisional figures or data. Moreover, it does not include a number of countries as the UNWTO has no associated empirical data. As these could very well be less visited than those above, we list them here for reference: Afghanistan, Democratic People's Republic of Korea, Equatorial Guinea, Gabon, Liberia, Libya, Mauritania, Somalia, Turkmenistan.
---
Enjoyed this post? pin it for later…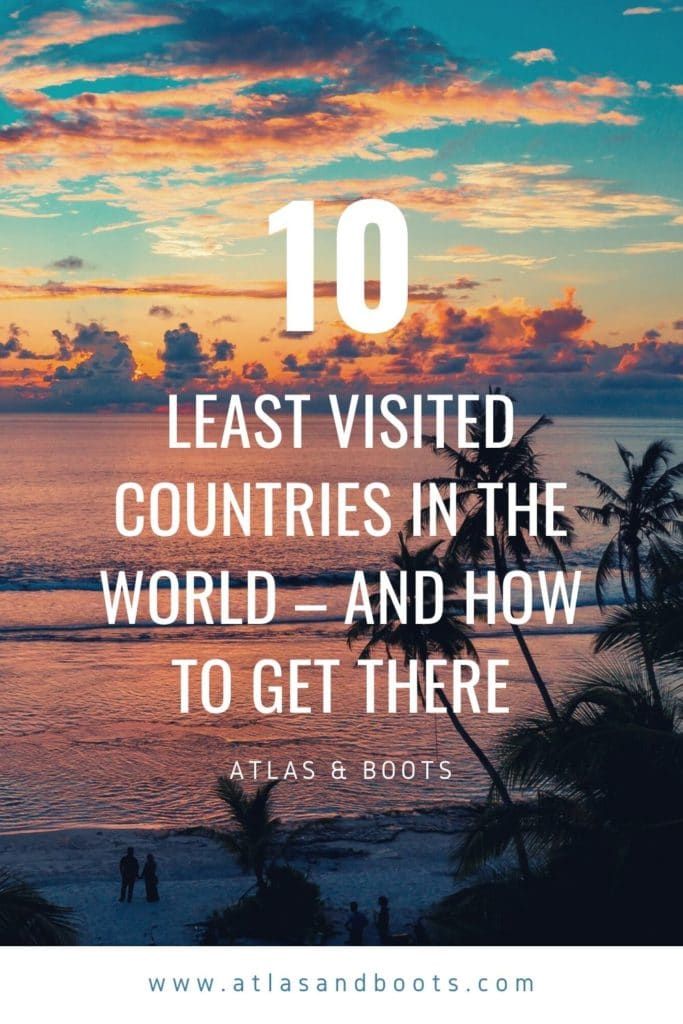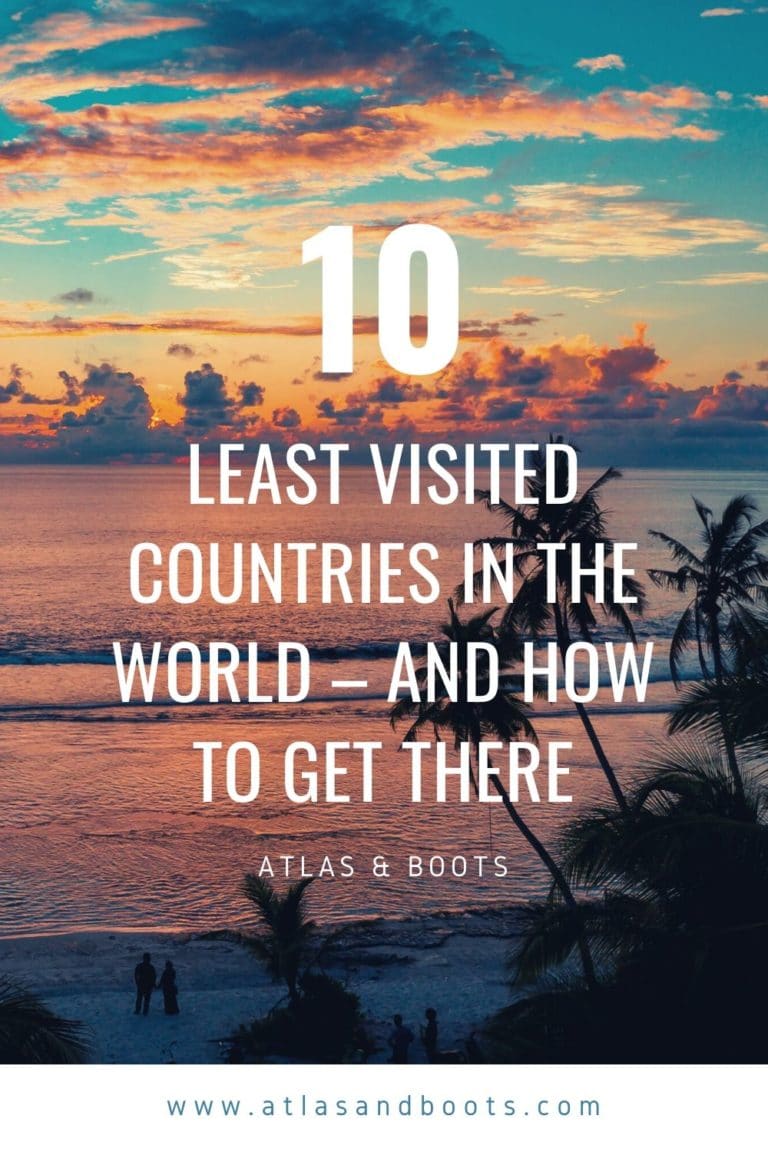 ---
Additonal photography: Dreamstime