Despite our best laid plans, we never made it to Africa last year. With renewed plans to visit the continent after our current trip through Sri Lanka and Burma, we found ourselves in an interesting discussion: if you could see only five countries before you die, which would they be?
This question posed a far trickier dilemma than the countries we least want to see. With so much on offer, we had to be ruthless in our choices.
We didn't choose countries we have already visited, nor stateless territories (e.g. Antarctica). Two of our countries overlapped (Nepal and Canada) so we each chose one more to make a total of 10.
The resulting list offers solid inspiration for our future travels. If the countries weren't scattered across all corners of the world, we may have been tempted to make one big trip of it. Sadly, the economics don't make sense, but we can dream…
Kia's choices
Turkmenistan
I have been eager to see Derweze in Turkmenistan for several years now. Also known as the door to hell, this roiling chasm of fire has been burning for nearly 50 years.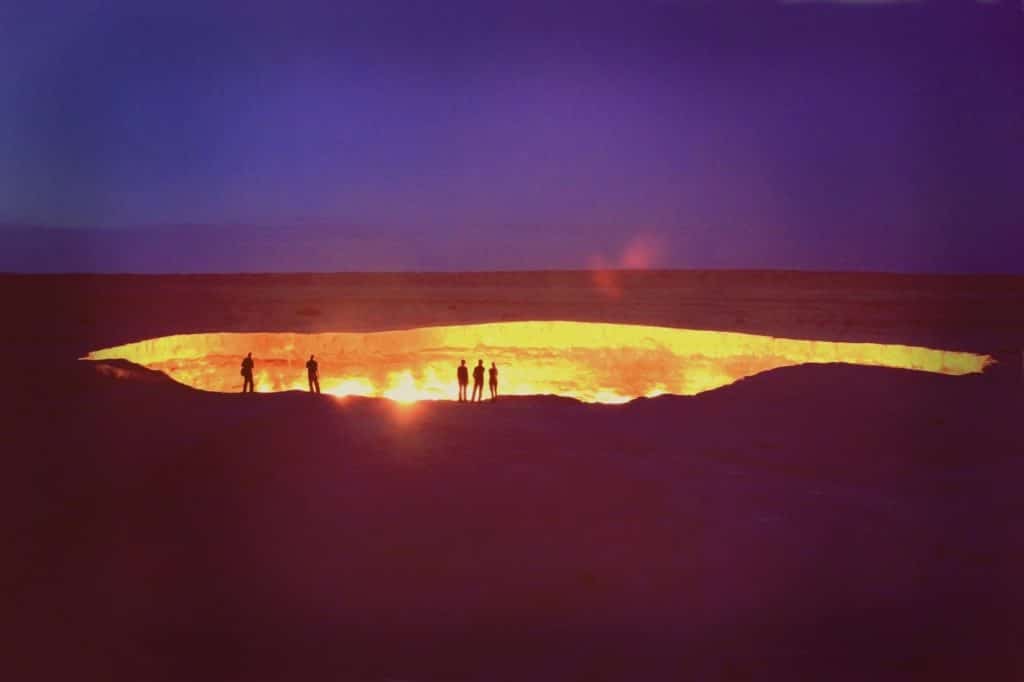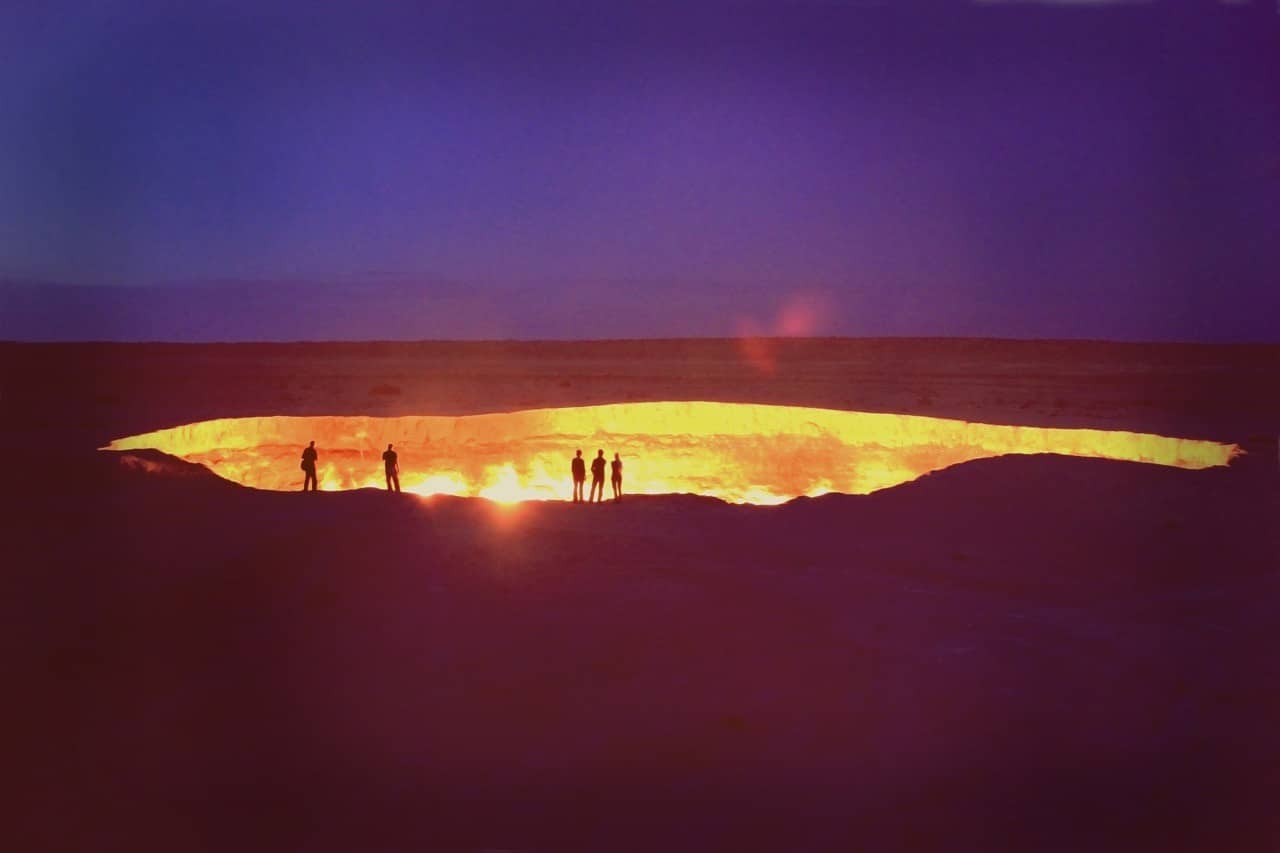 In 1971, while drilling in the gas-rich area of Derweze, Soviet geologists cut into a cavern filled with natural gas. The ground beneath the rig collapsed, leaving a crater of approximately 70 metres in diameter. Experts decided to burn off the gas to avoid poisonous discharge. They lit a fire expecting the fuel to be consumed in a matter of days. Decades later, Derweze is still burning.
To stand on the rim of this surreal crater is at the top of my travel wishlist.
Canada
Canada is one of those countries everyone thinks I've seen, but I haven't. Its strong infrastructure and enviable safety record makes it one of those places you can see when you're a bit older and more accustomed to certain creature comforts.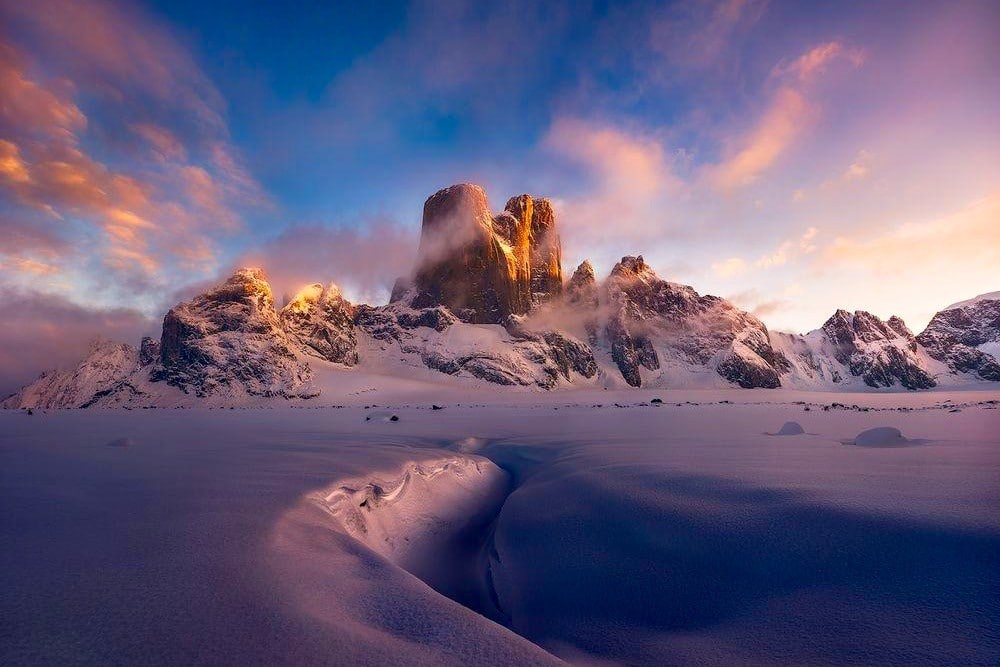 That said, I would be crushed if I never got to see Canada. I desperately want to see Baffin Island with its wild and expansive landscapes. The twin peaks of Mount Asgard are mesmerising and Mount Thor is a must. This mighty mountain features Earth's greatest vertical drop at 1,250m (4,101ft).
Read more about Canada
Mongolia
There are few countries that feel as wild and dramatic as Mongolia. Its rugged expanses and nomadic peoples are fascinating, and its remote location promises the seclusion tugging at every explorer's heart.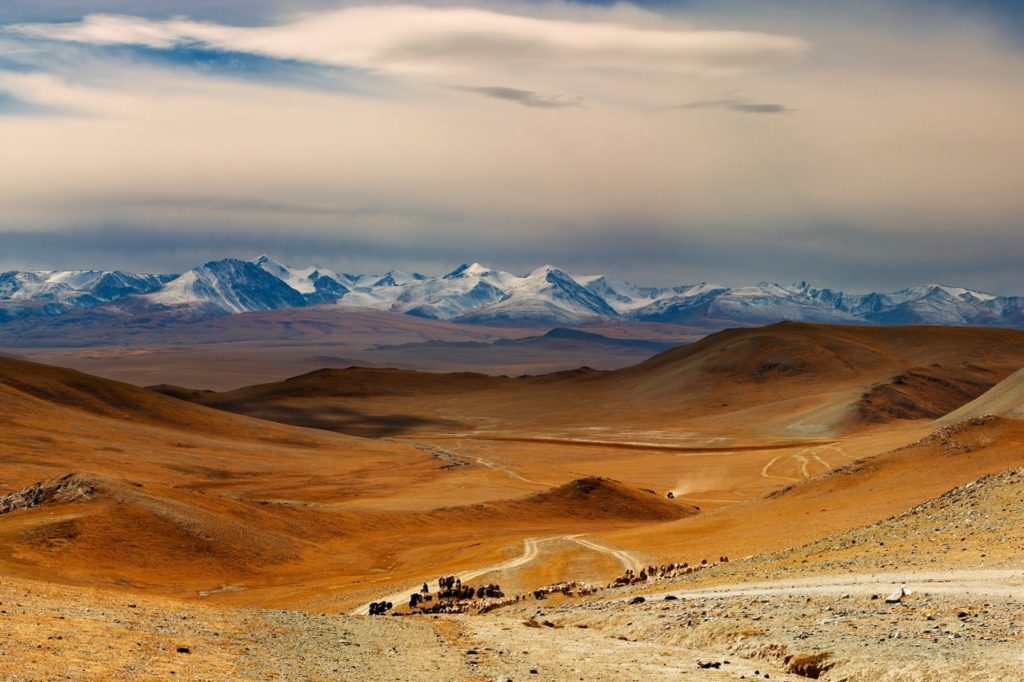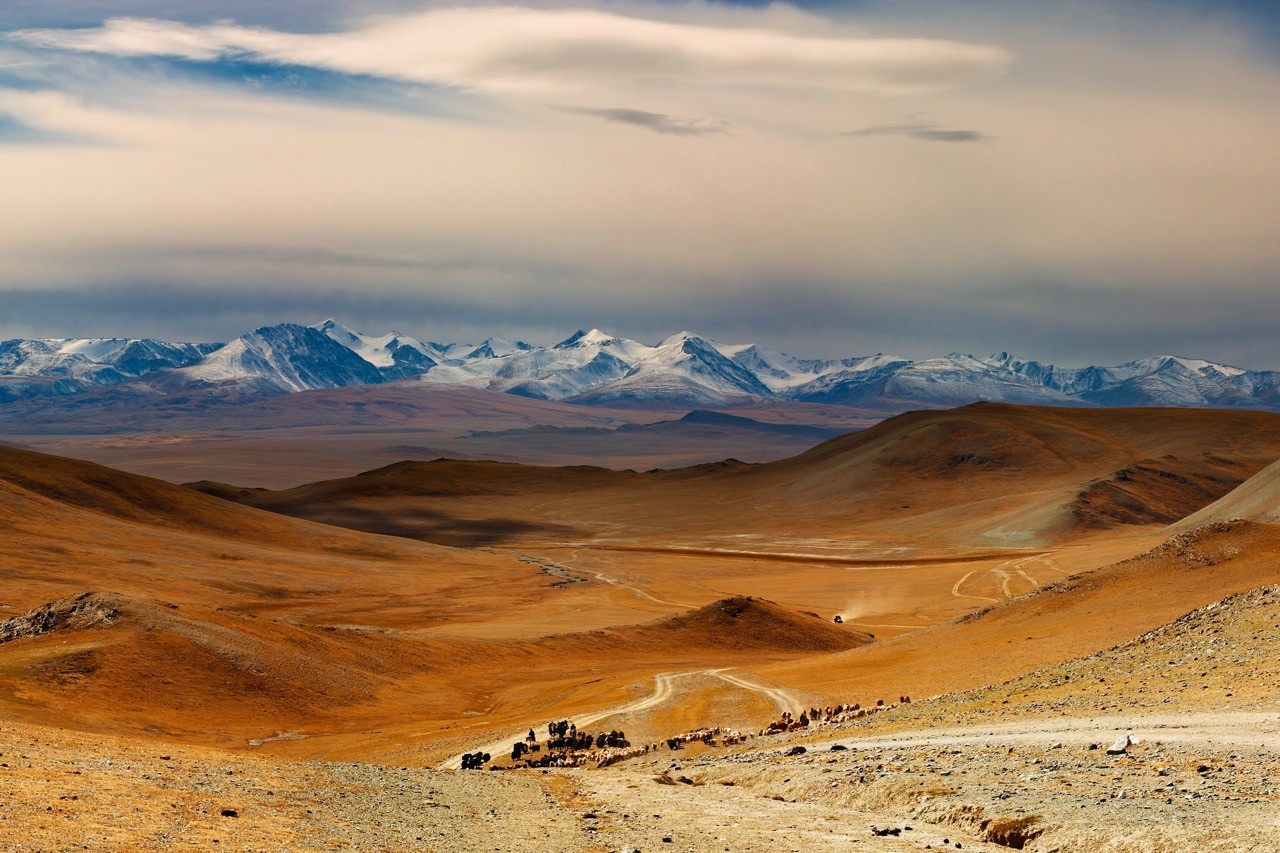 I want to see the infamous Gobi Desert and explore the Mongolian steppe. I'm also drawn by the country's horse culture as I love these creatures – be it a young buck chafing at the reins or a placid mare on a gentle foray. Riding on the Mongolian steppe is the stuff of dreams.
Read more about Mongolia
Ethiopia
I won't lie: the only reason Ethiopia is on my list is because of Erta Ale, one of the most active volcanoes in the world. It has been erupting continuously since 1967 and holds the record for the longest-existing lava lake, present since 1906.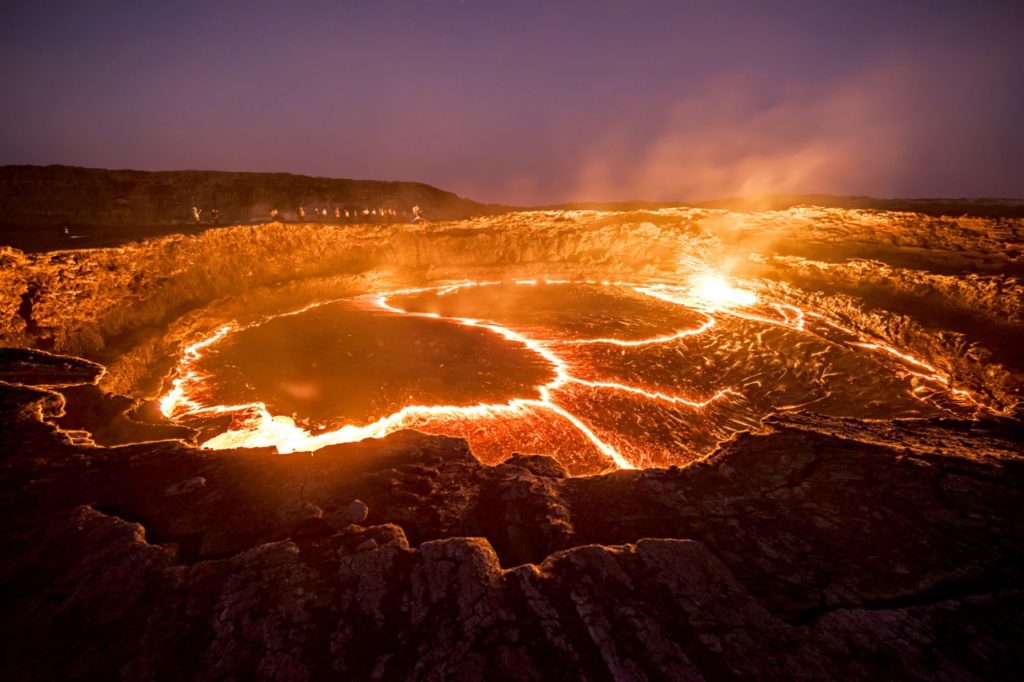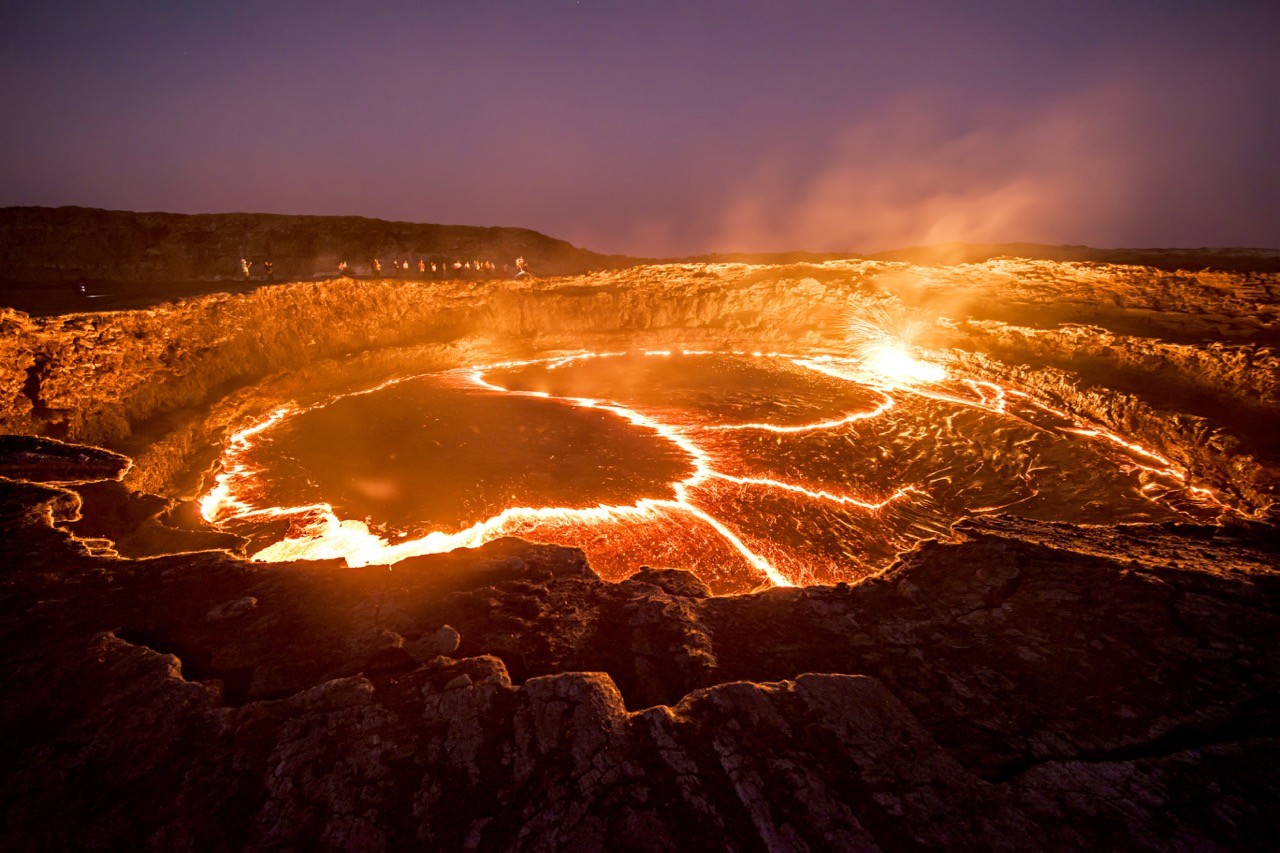 I'm drawn to Erta Ale after visiting Mount Yasur in Vanuatu, undoubtedly the best travel experience I've ever had.
Erta Ale, which means "smoking mountain" in the local Afar language, is not only highly explosive, it is also one of the driest, lowest and hottest places on Earth with temperatures reaching up to 47°C (118°F). What more could you ask of a two-week jaunt from home?
Read more about Ethiopia
Zambia
I chose Zambia as my second choice after Nepal since the latter overlapped with Peter's list.
Zambia is one of two countries home to legendary Victoria Falls, the world's largest waterfall. Zambia's counterpart, Zimbabwe, offers more panoramic viewpoints, but the former offers closer access to the falls as well as a chance to dip in the famous Devil's Pool.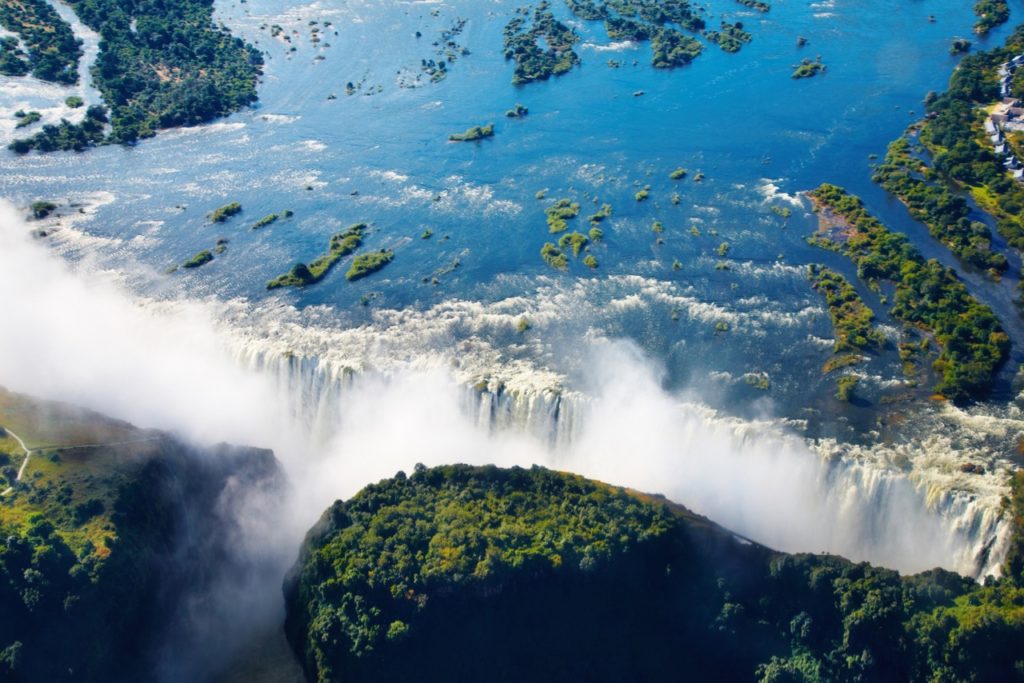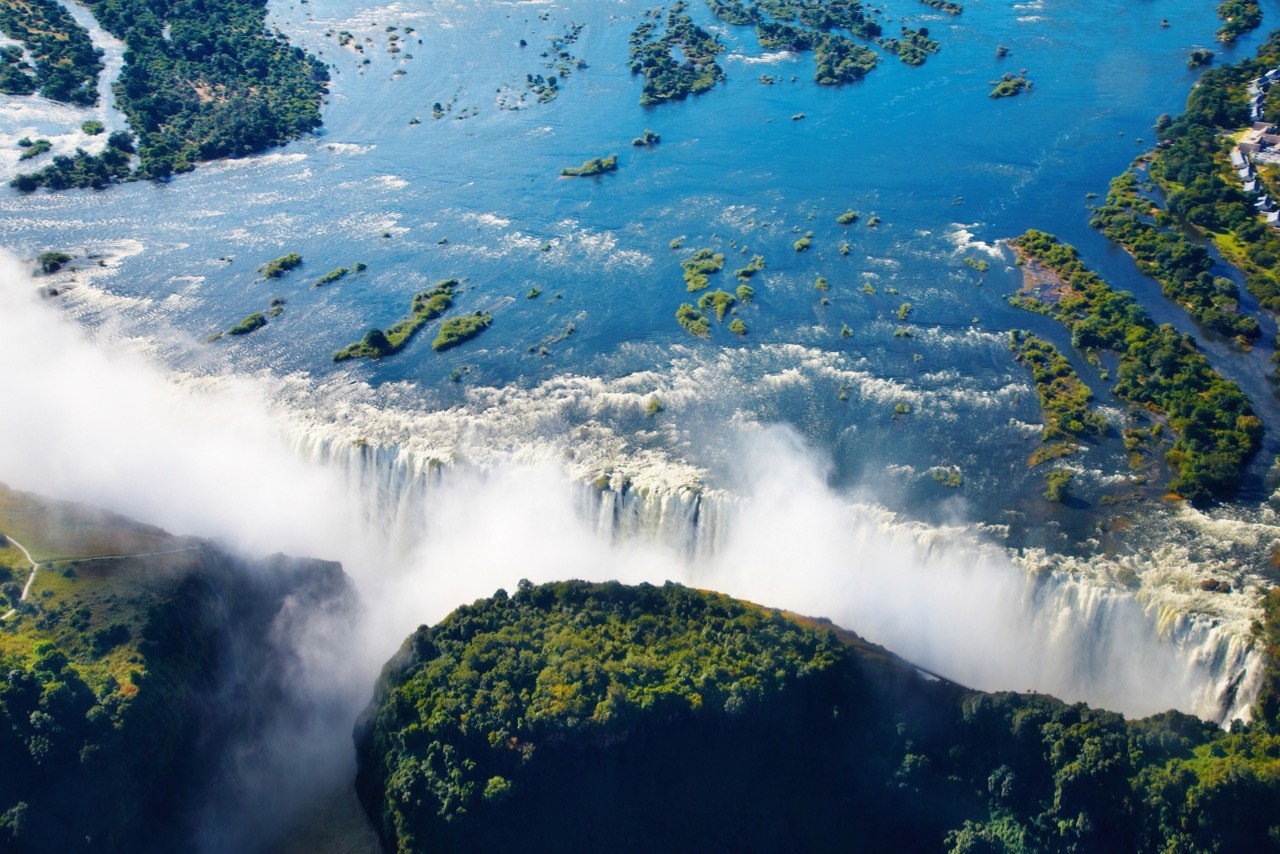 This much-photographed spot at the lip of the falls allows adventurous swimmers to take a dip mere feet from the point where the water cascades over the falls.
After mesmerising visits to Gullfoss in Iceland and Iguassu in Brazil, I'm sure Victoria would be equally as impressive.
Read more about Zambia
Peter's choices
Namibia
I fell in love with Namibia from afar many years ago after seeing an exhibition about the Skeleton Coast. The area is dotted with massive whale bones, rusting shipwrecks, dead plants and the occasional footprints of desert creatures in desperate need of sustenance. So fierce is the area, Khoisan bushmen of the interior have dubbed it 'the land God created in anger'.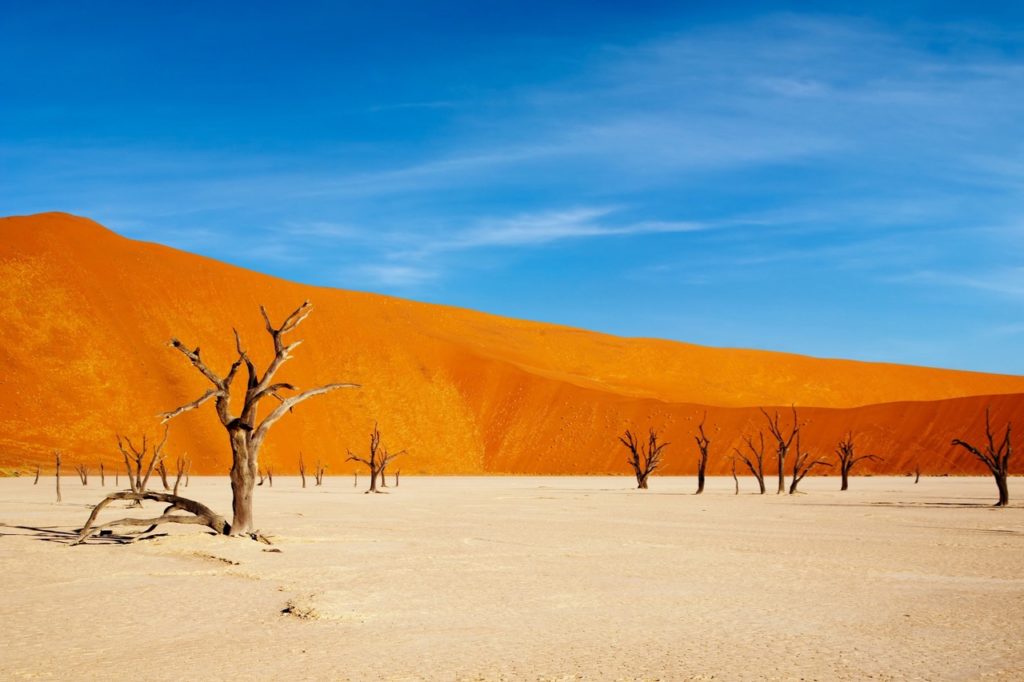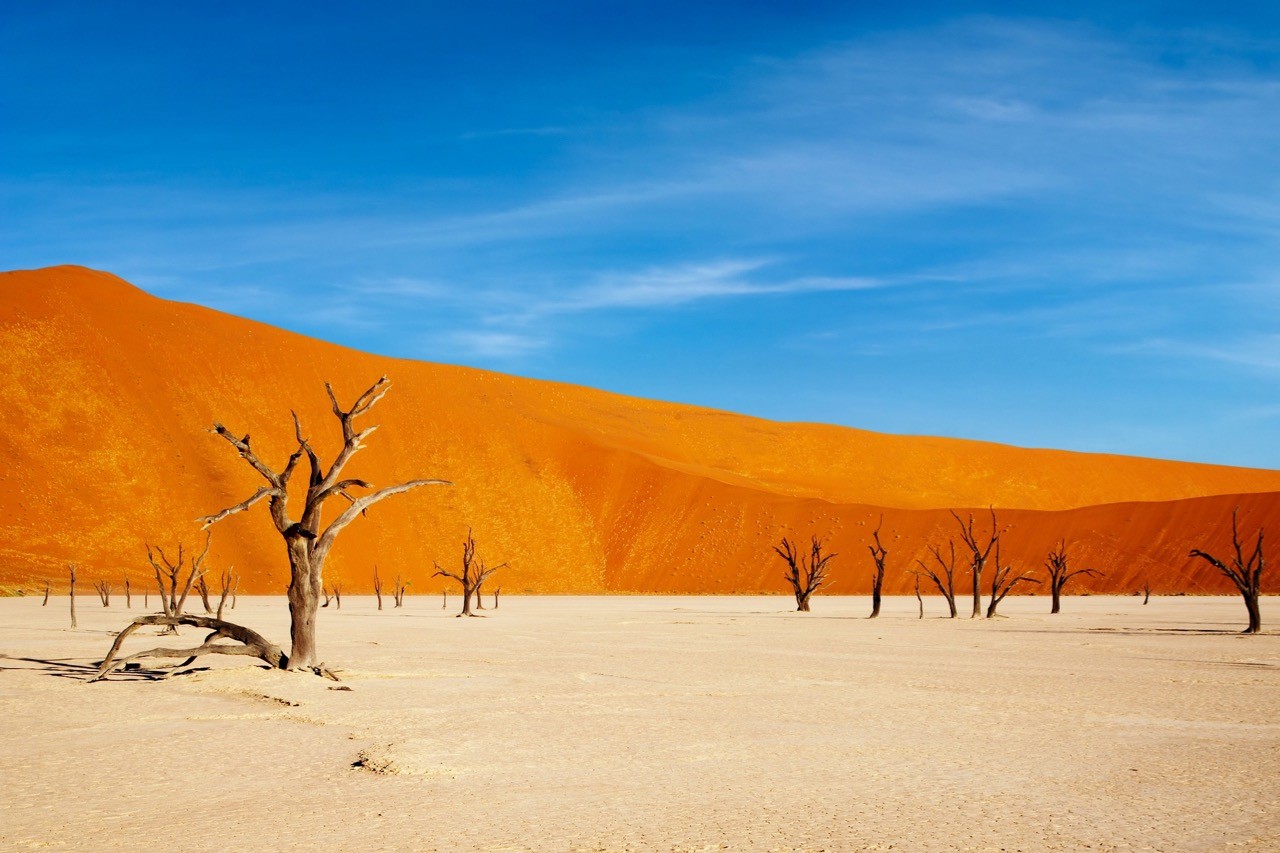 A little less morbid is the Namib Desert which I've been keen to photograph since I first saw a shot of its iconic landscape many years ago. The stark silhouettes of its trees against a brazen blue sky and vibrant desert create a surreal Disney scene you're never quite sure is real.
Read more about Namibia
Nepal
As home to hulking Himalayan mountains, Nepal was an easy choice for me. I may have mentioned once or twice (or three times) that I hope to one day climb the seven summits. The pinnacle is of course Everest, the highest mountain in the world with its summit at a deadly 8,848m (29028ft).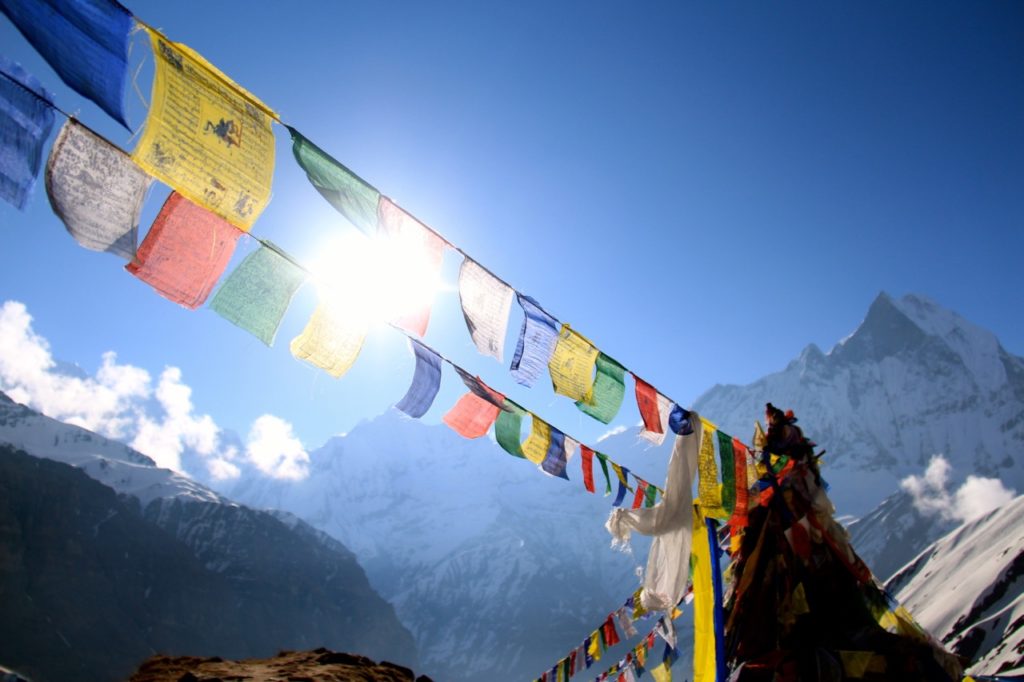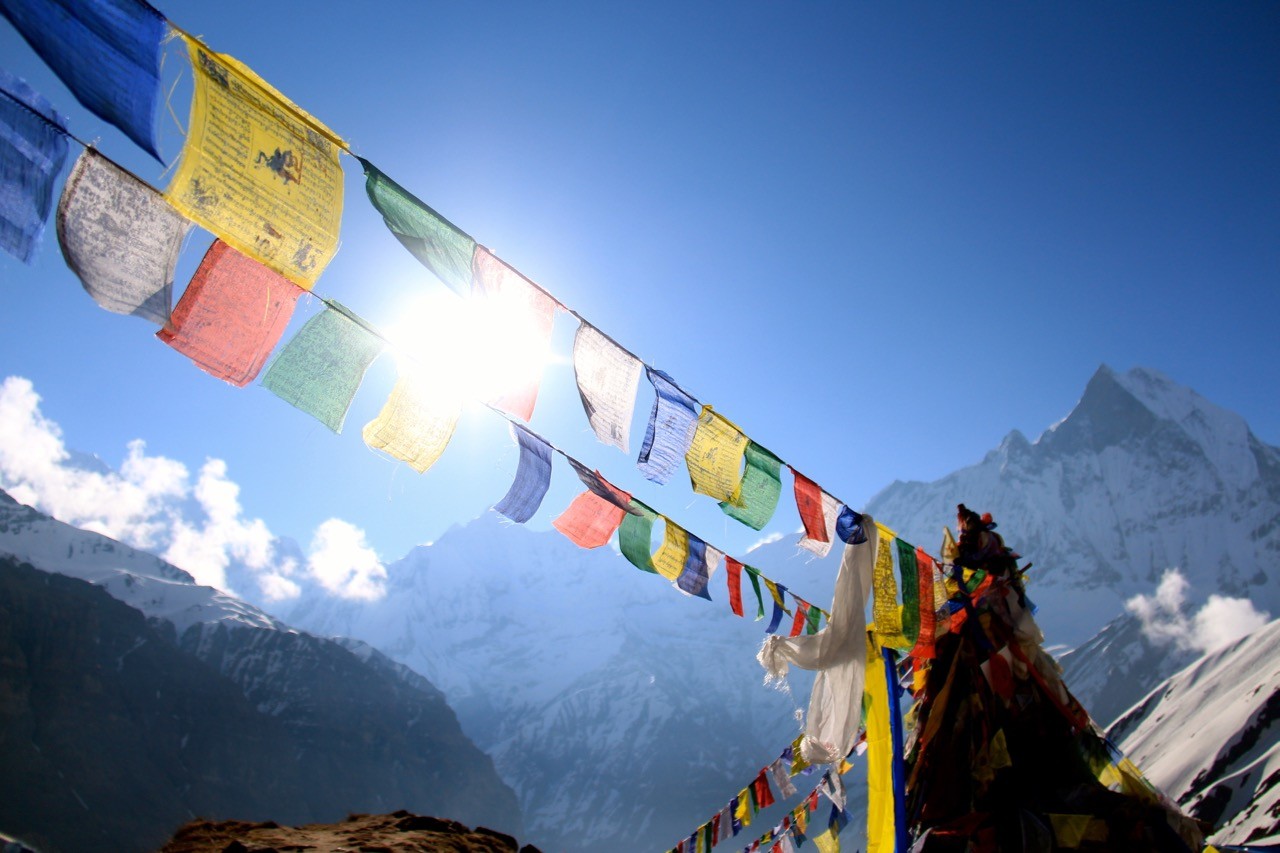 Beyond Everest, the general Himalayan area is a trekker's dream and offers some of the world's finest scenery. Hiking the Annapurna Circuit is not far behind Everest on my wishlist.
Read more about Nepal
Kiribati
This is an outlier of sorts. It has neither the rugged landscapes nor expansive views of my other choices, but it's surely one of the most beautiful places on Earth.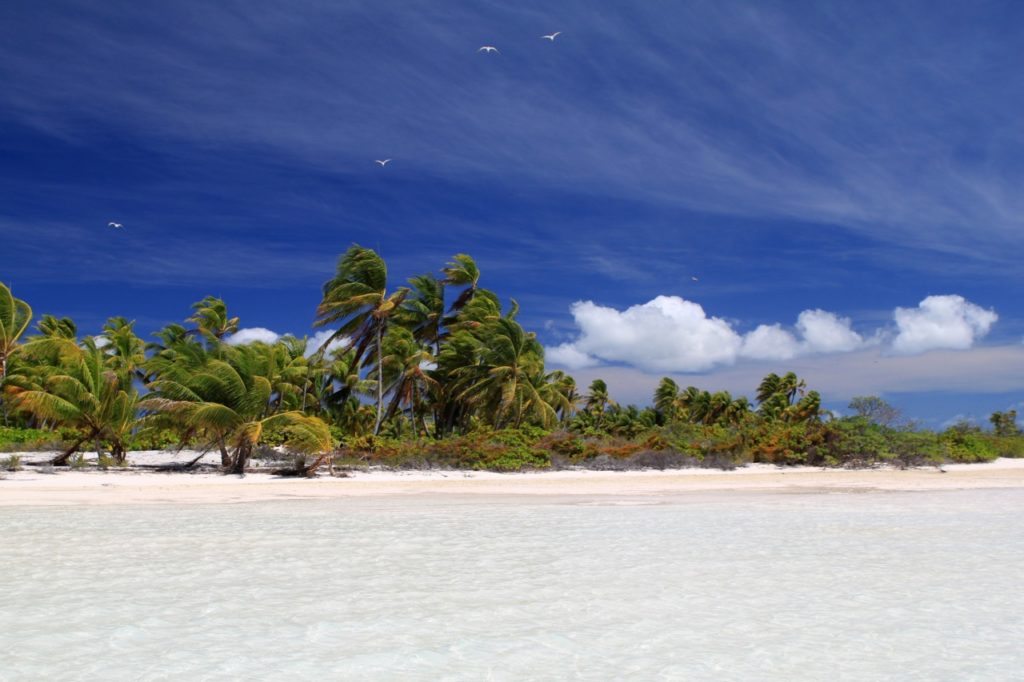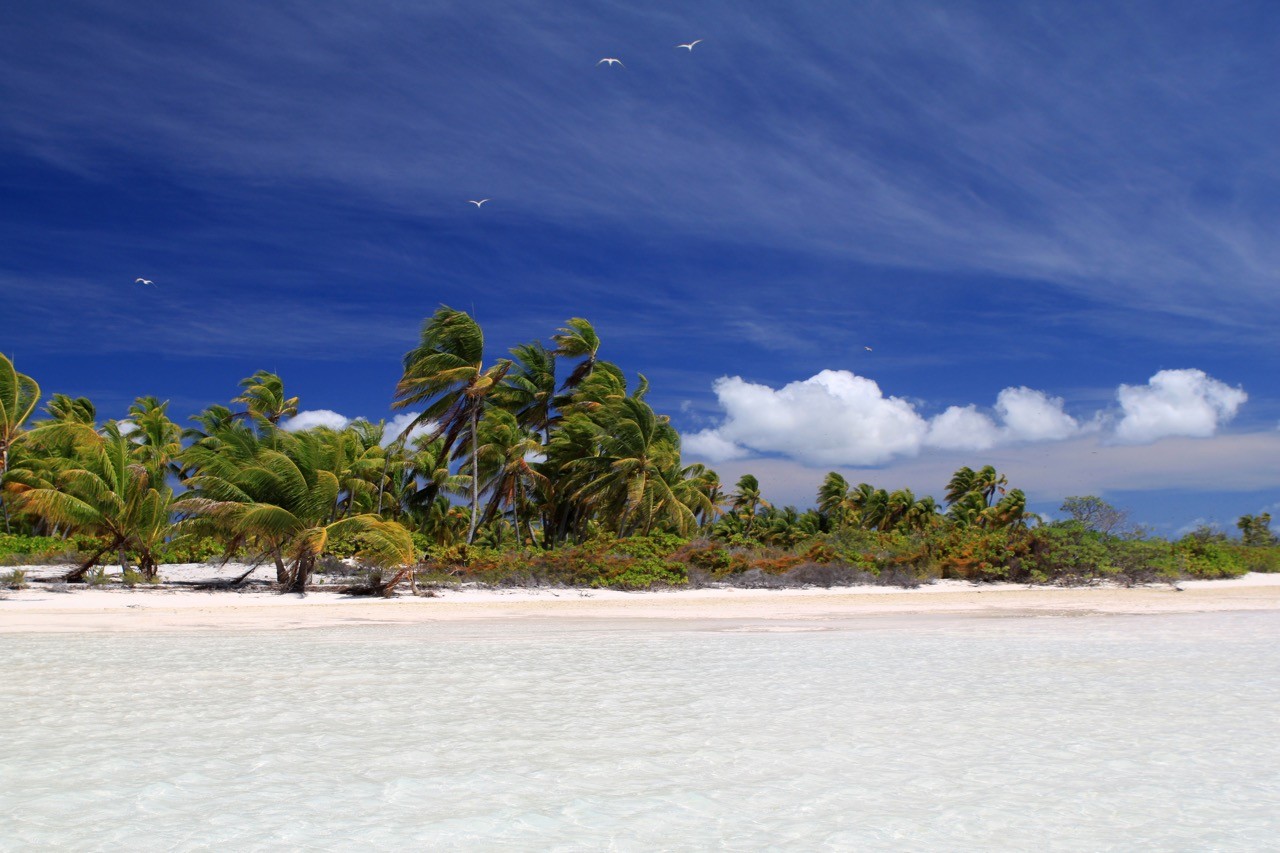 I fell in love with the South Pacific on our 2014 journey across its islands. Kiribati seems like a natural extension to some of the extraordinary beauty of Samoa, Tonga, Rarotonga and French Polynesia.
It is one of the least visited countries in the world which I hope means unspoiled beaches with excellent snorkelling and diving!
Read more about Kiribati
Greenland (Denmark)
Greenland is alluring for so many reasons. Its barren landscapes, remote communities, and access to wilderness are irresistible to the explorer in me.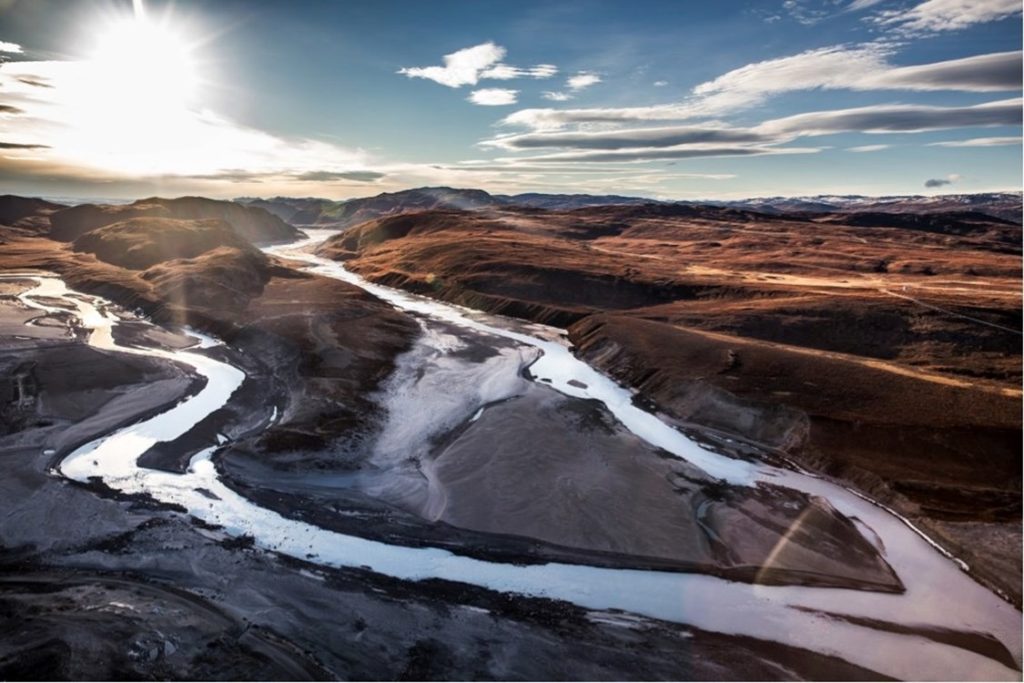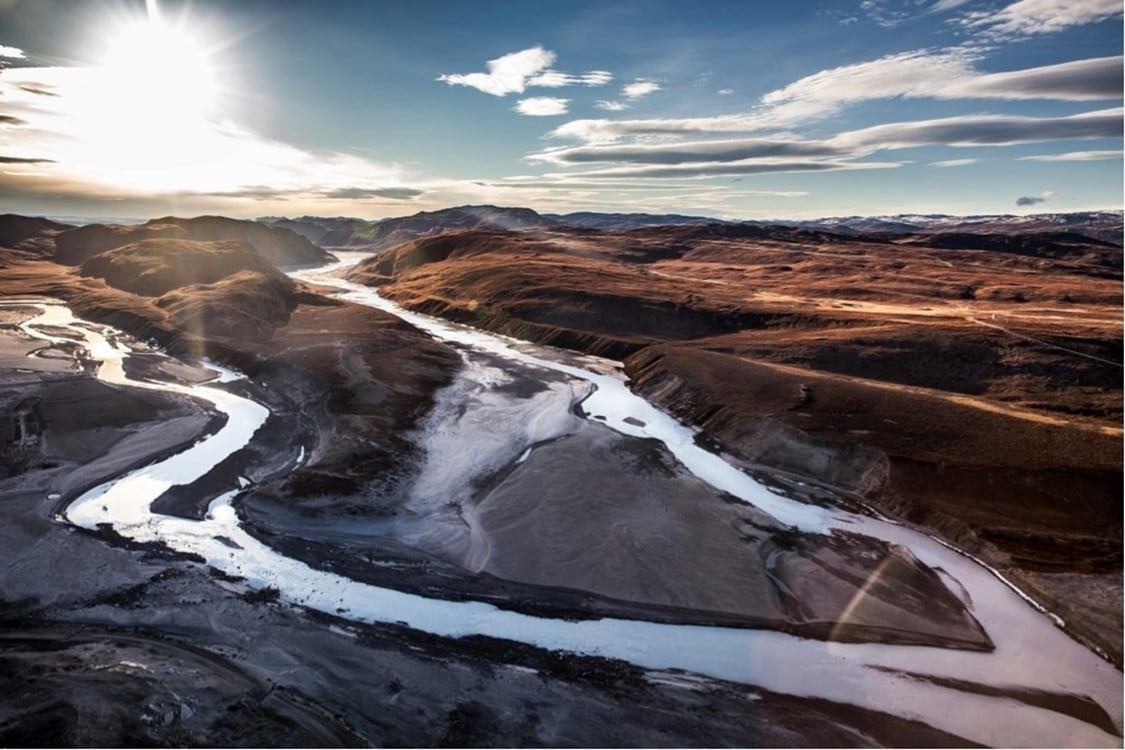 I'm keen to trek the Arctic Circle Trail with its breathless beauty and maybe even retrace the footsteps of my enduring man crush, Fridtjof Nansen. This great explorer led the team that made the first crossing of the Greenland interior in 1888, traversing the island on cross-country skis. This was before his record-setting attempt to reach the North Pole (1893-96) and his Nobel Peace Prize (1922).
Read more about Greenland
New Zealand
This was my second choice after Canada, which is on Kia's list. New Zealand is a land of staggering scenery and diversity. From mountains and lakes to forest and caves, this remote country offers superb hiking and climbing.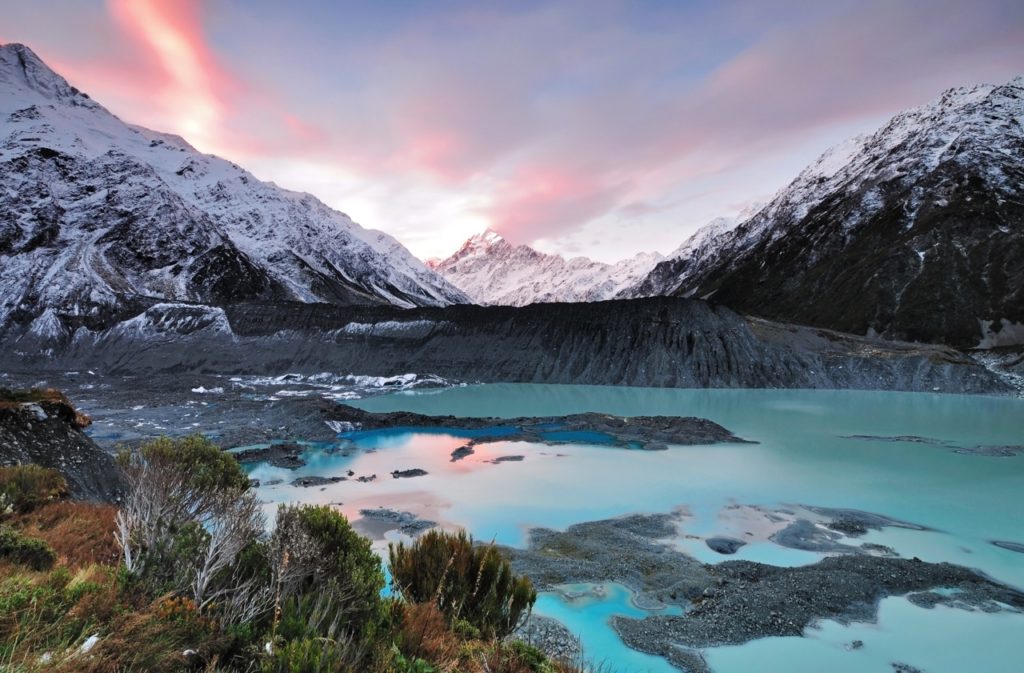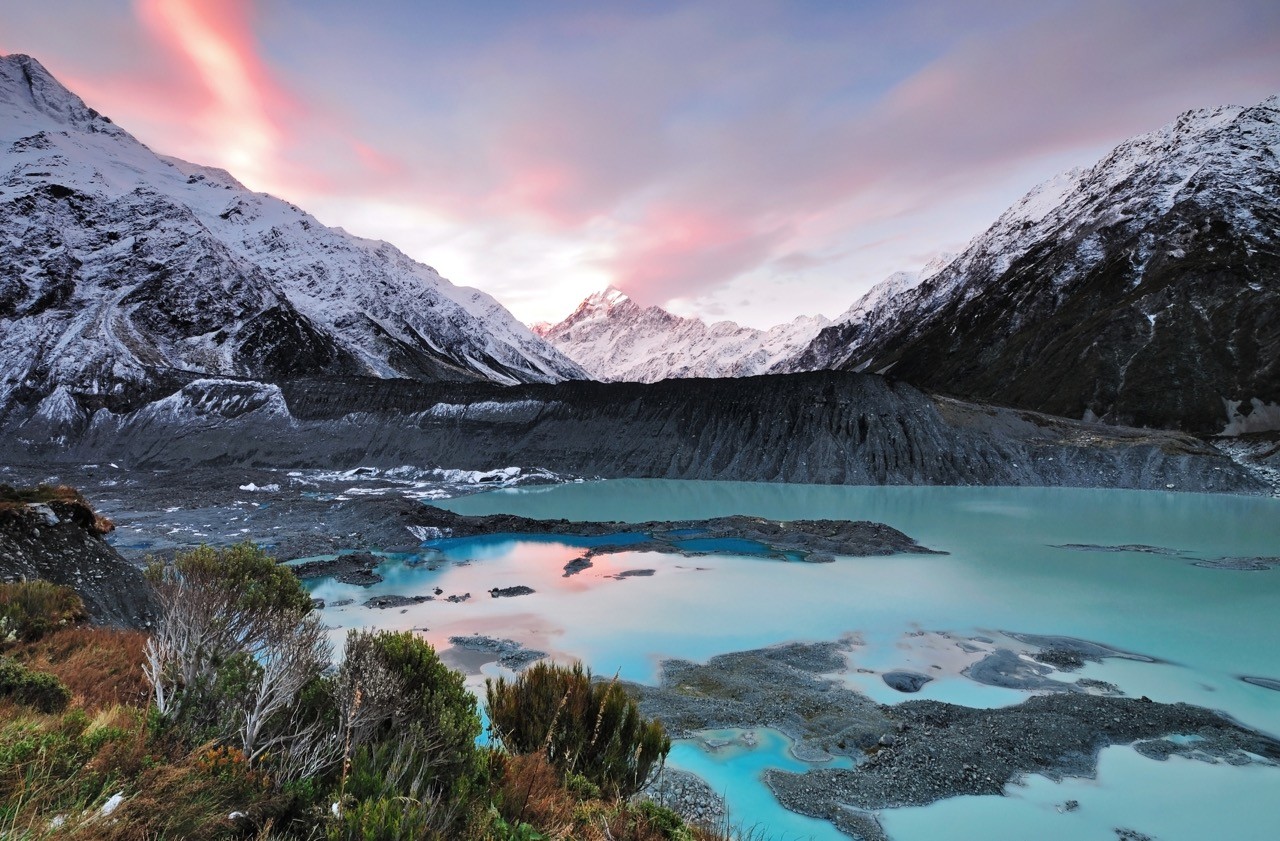 My choice of New Zealand subverts the rules a little since we've already visited, but an eight-hour stopover in Auckland hardly counts so I'm choosing it anyway!
Read more about New Zealand
---