These essential gorilla trekking tips will help you get the most out of this extraordinary wildlife experience
Found nowhere else in the wild on Earth and once on the verge of extinction, the mountain gorilla – a subspecies of the eastern gorilla – has seen a spectacular revival. A series of conservation measures involving local communities has led to one of Africa's greatest conservation success stories. Though still classified as endangered, today there are more than 1,000 mountain gorillas roaming the jungles of Uganda, Rwanda and DR Congo, up from around 480 in 2010.
Just over half reside in the Virunga Mountains, the range of eight extinct volcanoes spanning the borders of southern Uganda, Rwanda and DR Congo. The rest can be found in Uganda's epically named Bwindi Impenetrable National Park, a shroud of tangled green that covers the country's southwest mountains.
Here at Atlas & Boots, some of our best memories were forged while watching wildlife. Gorillas – one of mankind's closest cousins – remain high on our wishlist. As such, we've asked leading gorilla trekking guides African Jungle Adventures for their expert tips on spending time with these gentle giants.
Gorilla trekking tips
With over 20 years of experience guiding gorilla safaris in the region, African Jungle Adventures have a wealth of knowledge when it comes to spending time with these magnificent creatures. Together, we have assembled the following gorilla trekking tips.
1. The gorillas come first
Human interactions with wildlife can have negative effects and alter natural behaviour. As such, putting the wellbeing of the gorillas first should be every trekker's priority. It's essential to understand how important it is to not damage or alter habitats, and to let the gorillas go about their business, particularly when breeding.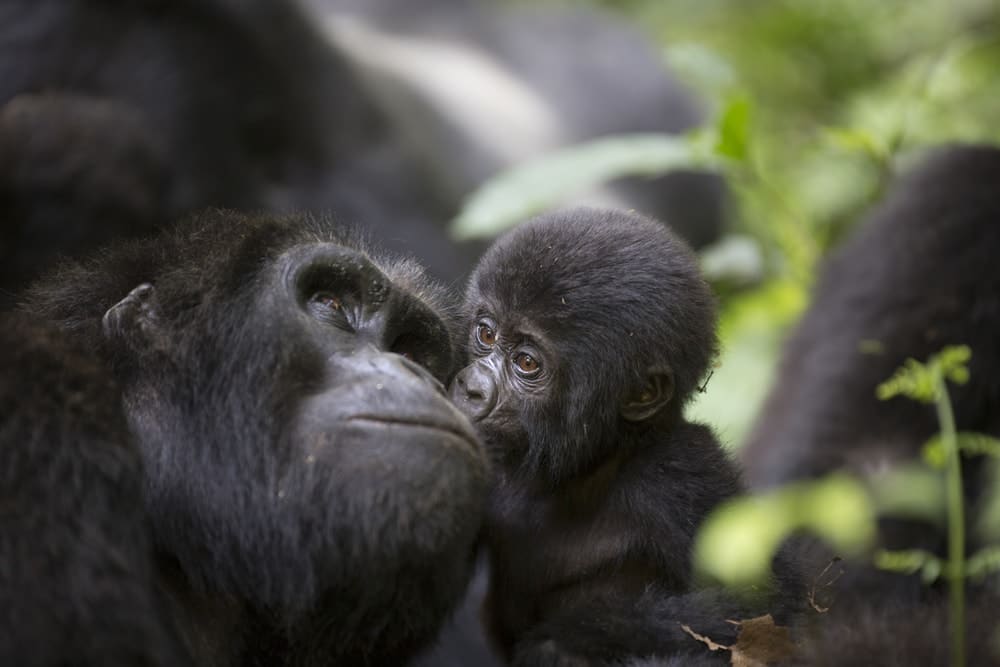 Below are some best practices to follow while in the company of gorillas.
Always stay at least 7m (21ft) from the gorillas
If they approach, retreat slowly and calmly
Gorillas share 98% of human DNA so are extremely susceptible to infections so don't trek if you are ill, and turn away and cover your mouth if you sneeze or cough
Stay in a tight group to avoid surrounding or intimidating gorillas
Avoid eye contact with the gorillas as it can intimidate them and cause them to become aggressive
Keep your voice down
Do not stay more than an hour with a group of gorillas
Follow the lead of your guide and always do as they instruct – they are the experts in the group
Adhere to the basic principles of the Leave No Trace code of conduct
2. organise permits well in advance
If you are planning a gorilla trekking safari in Rwanda and Uganda, then you need to obtain a permit to see the gorillas in any of the national parks.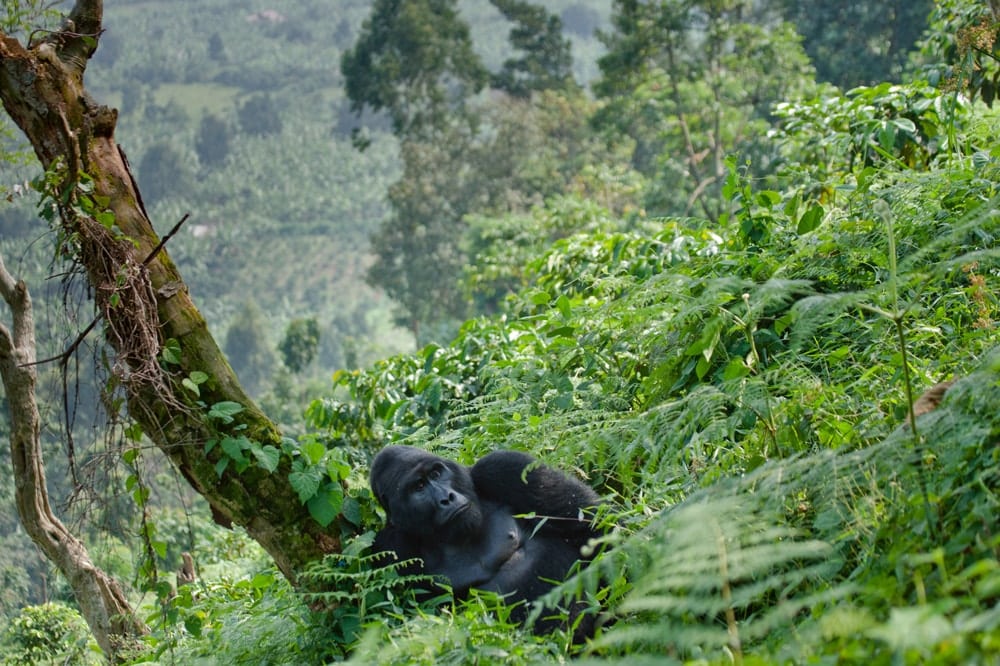 A permit in Uganda costs $600 USD and in Rwanda $1,500 USD. A Ugandan permit can only be used once a day for gorilla trekking across two national parks: Bwindi Impenetrable and Mgahinga Gorilla. The permits need to be secured at the Uganda Wildlife Authority. In Rwanda, they can be bought online via the IremboGov website. In both cases, it is highly recommended to book in advance.
By far the easiest way to organise your permits is to book with a tour operator who is accredited by the Association of Uganda Tour Operators such as African Jungle Adventures. All of their gorilla treks, safaris and tours in Uganda and Rwanda include the necessary permits.
3. visit in the dry season
Although gorilla trekking is a year-round activity, it's best to visit during the dry season. Conditions are more comfortable for hiking and generally make wildlife viewing easier throughout the country. It also means jungle areas are more accessible with roads less likely to suffer flooding and tracks and trails more navigable.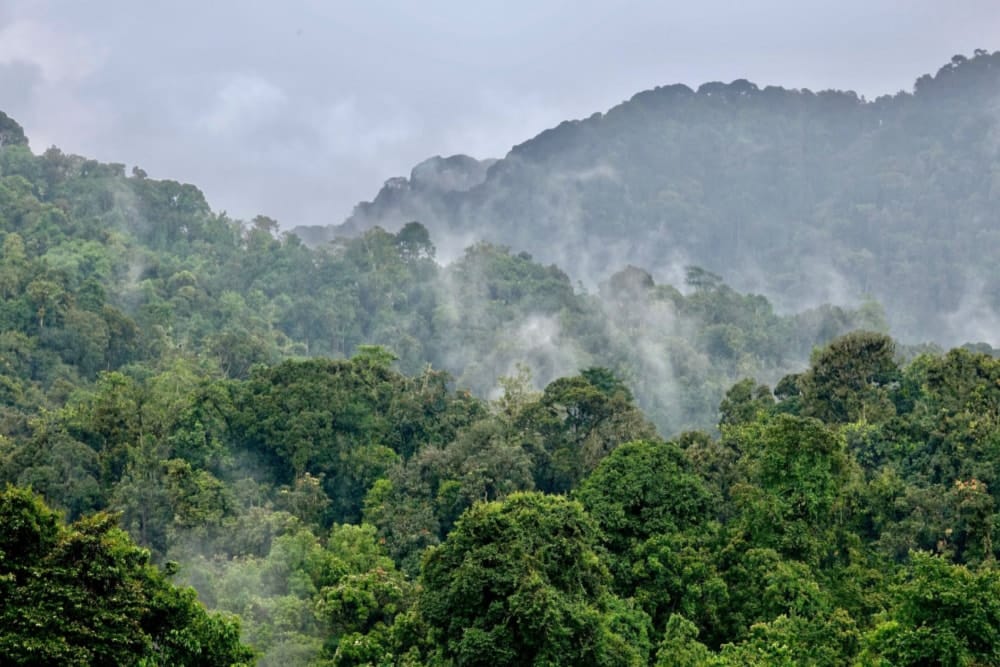 Uganda has two dry seasons when conditions are at their best: December to February and June to August. Similarly, the best time to visit Rwanda for gorilla trekking is during the dry season from June to September.
4. But prepare for ALL weather
Regardless of when you visit, trekkers need to be prepared for changeable conditions. Expect a climate that could be both hot and humid as well as cold and wet during the course of a single day.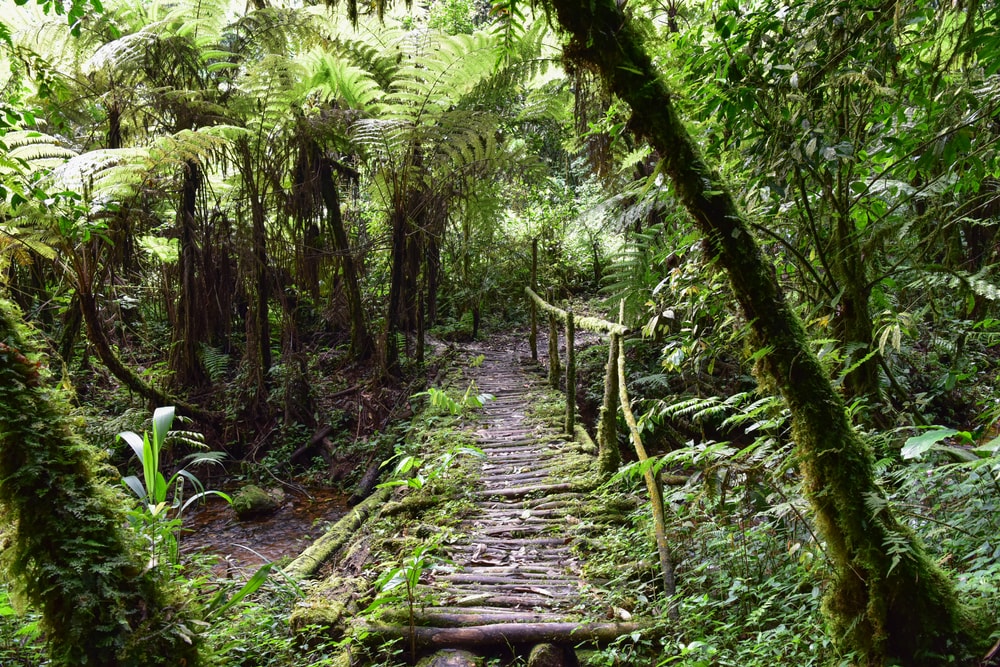 Wear a strong pair of hiking boots with ankle support that has been thoroughly worn in beforehand, along with thick socks. Mountain trails can be notoriously uneven, muddy and slippery so blisters can pose a problem. It's called the Bwindi Impenetrable National Park for good reason.
It's also advisable to keep as much skin covered as possible in the jungle to avoid stinging plants and insect bites. Lightweight quick-dry hiking trousers are ideal. You will also need a waterproof jacket and clothing that can be layered as it can get chilly at night and after rain.
5. waterproof your camera
Although not technically rainforest, the jungles of Uganda and Rwanda are tropical and therefore see significant precipitation throughout the year. As such, it's worth investing in some waterproof housing or cover for your camera to protect it during the trek. We also recommend packing spare batteries and memory cards and either buying or hiring a telephoto lens for the trip.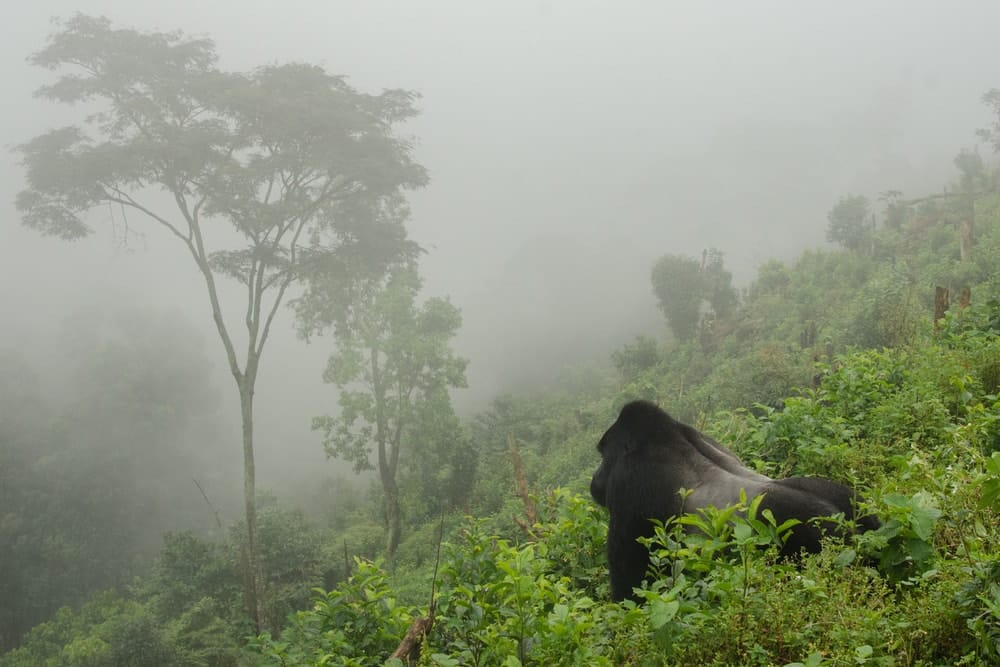 Finally, remember that flash photography is strictly prohibited while gorilla trekking so as not to disturb the animals. As such, make sure your flash setting is turned off.
6. Be patient
As with all wildlife watching, patience is essential. Sightings are never guaranteed and wild animals have a habit of doing exactly what they want. Unfortunately, you can't ask a gorilla to wait in a clearing, look at the camera or stand in better light.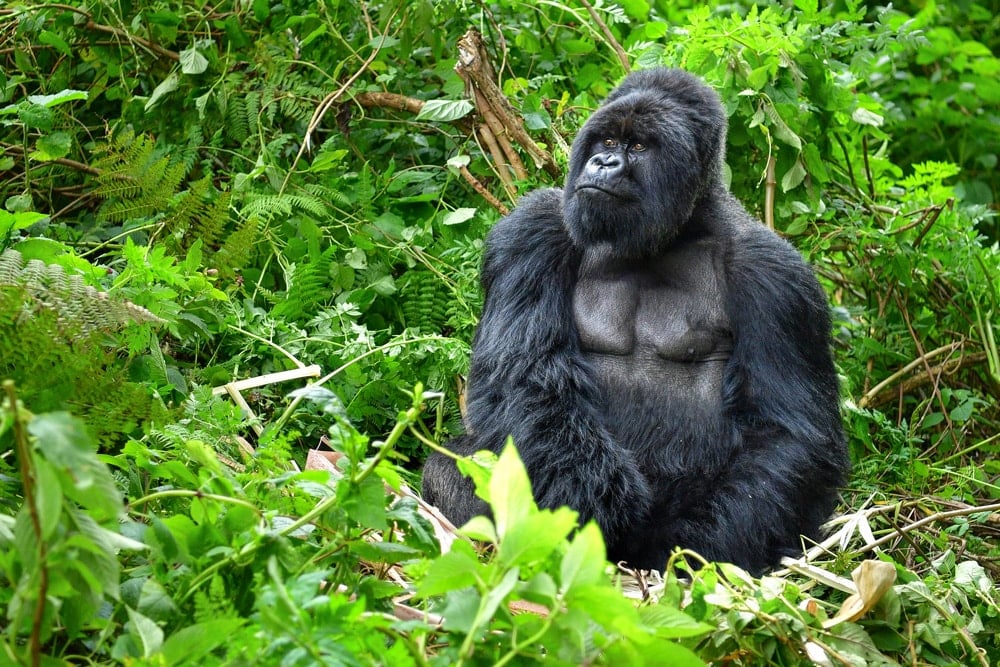 Sometimes it may take longer than anticipated to locate the gorillas or you may not be able to stay in their company for as long as you would like. This could be for your or their benefit. The only way is to be in the right place at the right time. Sometimes it may take longer but it will always be time well spent.
7. GET FIT
While most gorilla treks can be completed by anyone with a basic level of fitness, a little preparation is never going to do you any harm. If you don't have any hiking experience it's worth getting in some practice.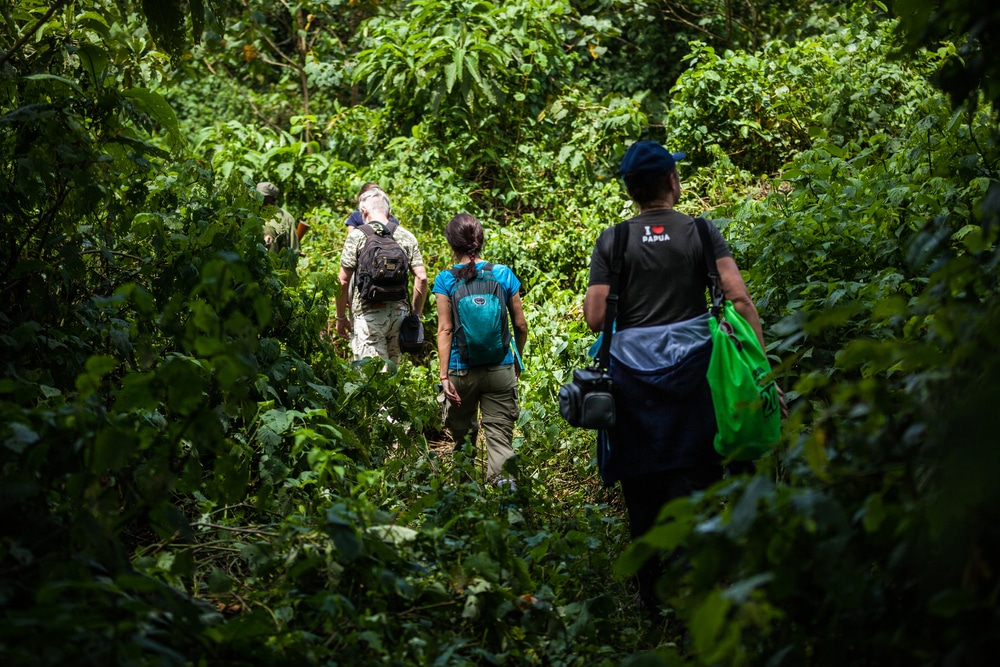 Get comfortable with hillwalking. Spend some time in the outdoors and ascend and descend steep uneven slopes carrying a daypack. If you want to go the extra mile, then any cardio preparation such as running and swimming will come in handy for long days on the trail.
8. There's more to see than just gorillas
Whether you see gorillas or not, Uganda and Rwanda are both worthy destinations in their own right, arguably condensing the best of the continent into two small but stunning countries.
Uganda is home to Africa's highest mountain range, the Rwenzoris, known as the 'Mountains of the Moon'. The upper slopes, permanently snow-capped and glaciated, are home to demanding but deeply rewarding trekking. The mountains are the source of the Nile which in turn is home to some of the world's most thrilling white water rafting. Other sites include Lake Bunyonyi and Murchison Falls, one of the world's most powerful waterfalls, and a host of national parks teeming with exciting wildlife including Africa's big five game animals of lion, leopard, rhino, elephant and buffalo.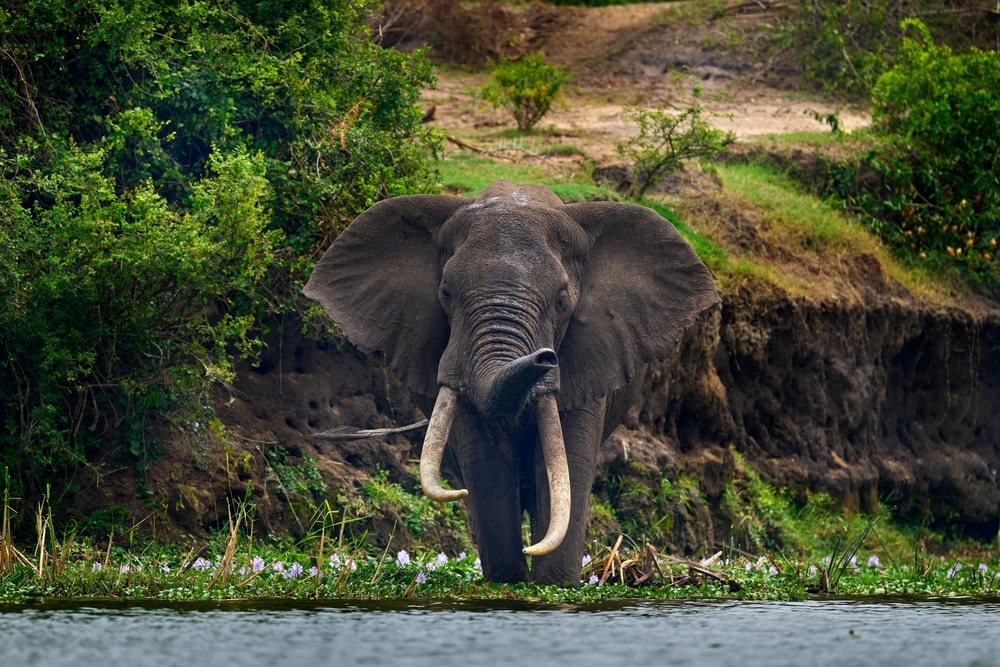 Known as the 'Land of a Thousand Hills' thanks to its endless mountains, tiny Rwanda also packs a punch. Beyond the Virungas, Rwanda contains some of Africa's finest inland beaches on the shores of Lake Kivu while the incredibly biodiverse Nyungwe Forest National Park offers the chance to track chimpanzees.
For more information on things to do in Uganda and Rwanda, head over to African Jungle Adventures.
---
Enjoyed this post? pin it for later…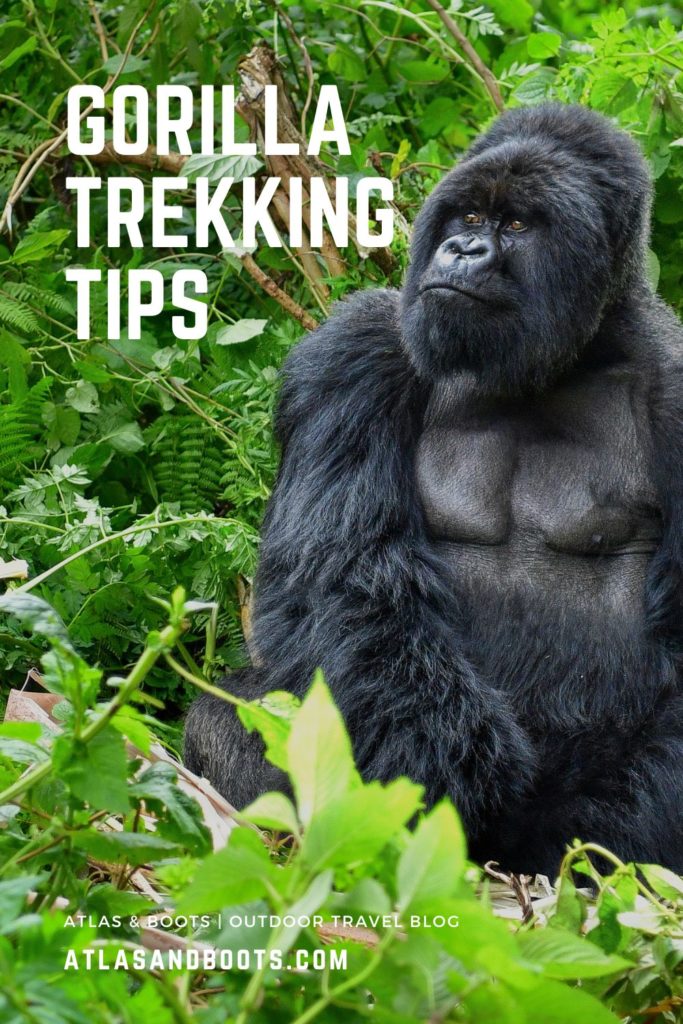 ---