Samoa beach fale may be rustic, but you can't beat the views
Samoa doesn't have much in the way of luxury accommodation. Apart from a spattering of three-star resorts spread over the two main islands and a motley collection of motels and lodges in Apia, there is only the Samoa beach fale left to choose from.
On first impression, they may seem a bit basic but scratch the surface and you'll find beauty and tranquillity to match the most luxurious of resorts.
For those unfamiliar with this charming offering, a Samoa beach fale is basically a small wall-less wooden hut on stilts with decked floors and a thatched roof. Palm leaf louvre shutters can be dropped to provide shelter and privacy but apart from that, they're pretty open.
Oh, and I should probably mention that they're usually located over the most pristine turquoise waters and glowing white sands you'll ever see!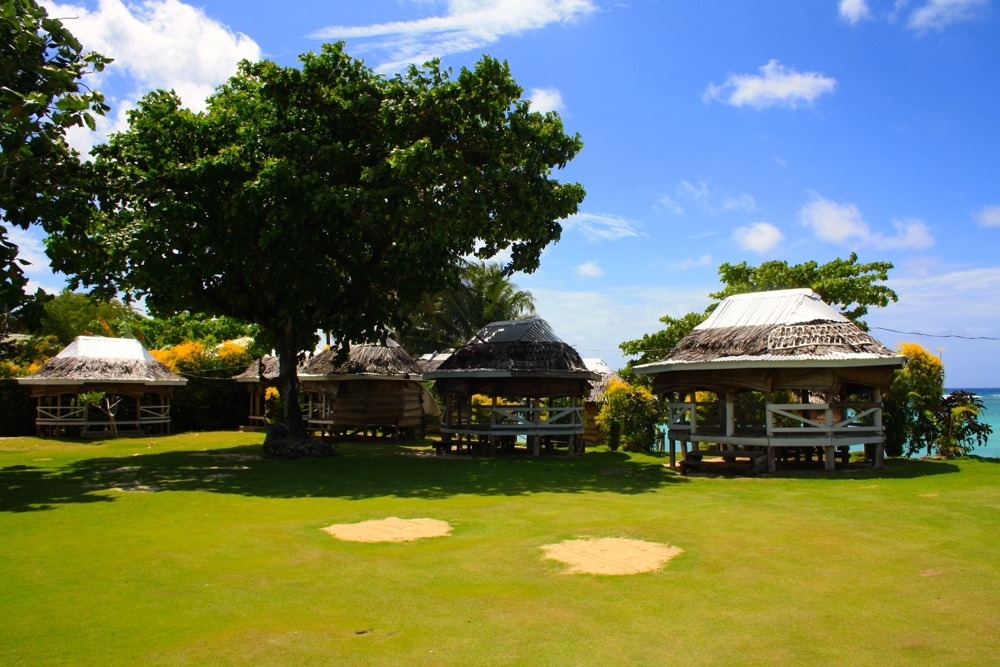 Inside, they're pretty basic. There's usually a thin mattress, a pillow and a mosquito net. In the more "modern" establishments you may have an electric light – failing that, a solar-powered lamp, a torch or even just a candle will be your only source of light in the evenings.
Basically, a small step up from camping: pretty rustic but the surroundings are as stunning as the best luxury resorts. In fact, at Regina's Beach Fale on Savai'i, the tide would come right up around the bottom of our decking. I would sit in the afternoons reading while the water washed over my feet just as I might in a luxury overwater bure.
It's a brilliant idea really. Samoa is the hottest country in which we've stayed and stuffy hotel rooms with weary ceiling fans slowly circulating hot air are the norm. On the coast it's still blisteringly hot but there's usually a breeze.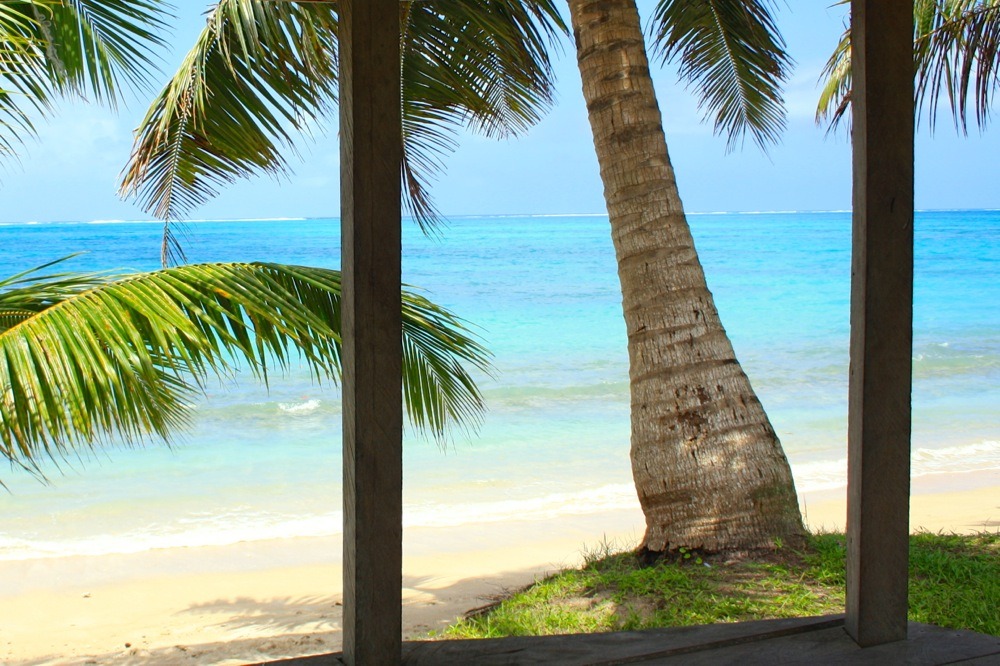 Fale provide the best of both worlds, offering a million-dollar view and direct access to the beach while keeping you cool at the same time.
Atlas & BOots
Staying at a beach fale will not break the bank either. Most establishments will include two meals in the price – usually breakfast and dinner. We found that we rarely needed much more than a snack in between to keep us going thanks to the ample servings at mealtimes.
Per night including two meals would usually come in between $ST60 to $ST80 each. £30 GBP for two people's food and accommodation is pretty impressive no matter what your budget.
It's nice to see that Samoa has stayed true to its culture and retained its traditional architecture, contrary to other Pacific islands that have allowed luxury resorts and Club-Med type establishments to permeate their landscapes, pandering to foreign demand and dollars.
Samoa, in keeping with its national psyche, has proudly said no and retained its heritage.
Kia and I have stayed in some amazingly luxurious places while on commission. When we arrived at our first beach fale, I turned to her and noted that some people pay hundreds, maybe thousands of dollars for a view like this.
We smiled smugly and went for a swim.
---
Lonely Planet South Pacific includes a comprehensive guide to Samoa, ideal for those who want to both explore the top sights and take the road less travelled.