We explore the best things to do in Bonaire, from pink lakes to secluded beaches and first-rate diving and snorkelling
Bonaire, a Dutch municipality in the Leeward Antilles of the Caribbean Sea, is known for its rich marine life, exceptional dive sites and desert landscape interior.
Bonaire is surrounded by a fine coral reef that lies meters from the shoreline, making it a snorkeller's dream. The reef is a designated national marine park and is easily accessed via numerous entry points clearly marked on shore.
We had already squeezed in two dives on our Caribbean cruise: a surreal swim among plane wrecks in Aruba and a thrilling wall dive in the Turks and Caicos.
As such, when planning our precious few hours on Bonaire, we thought it would be nice to spend some time on terra firma and see the island itself. We hired a car from Voyager Bonaire and set off to explore.
The island is easy to navigate and small enough to get around the main sights in a single day. These are roughly split equally between the north and the south of the island, with a handy historical village positioned halfway – a good place to pause for lunch.
Things to do in Bonaire
We started at the south of the island as that's where Kralendijk, the capital, is located, along with the port and car hire office and traced a figure-of-eight route around the south and then the north of the island. Note: drive the northern tour in a clockwise direction – see map below for details.
1. Saltpans (Zoutpannen)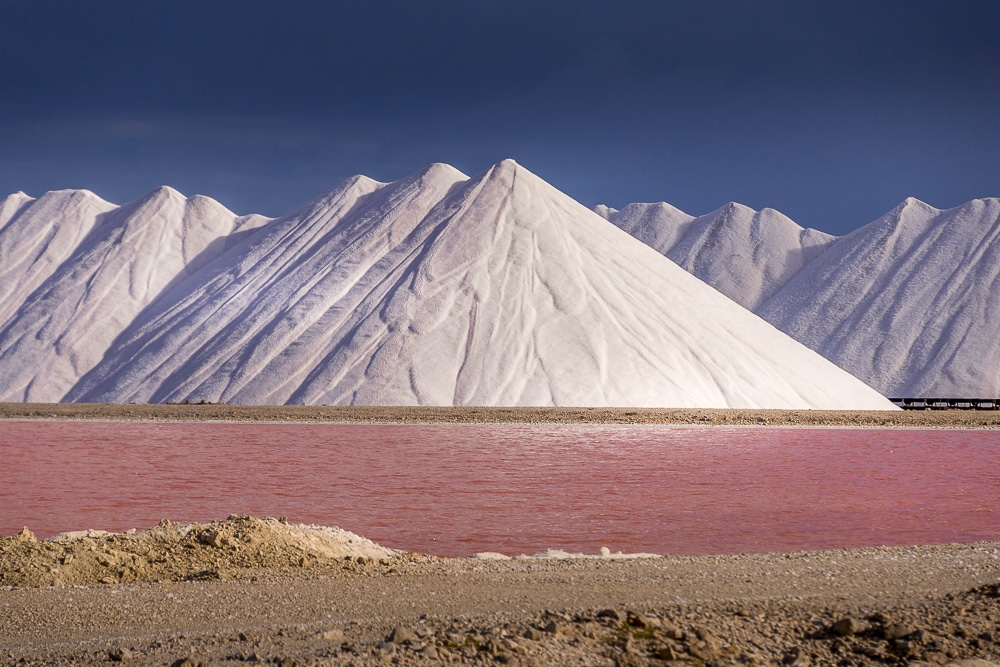 The south of the island is more flat with the horizon only disturbed by huge piles of sparkling-white salt. The giant salt works are home to a number of saltpans. Ocean water sits here before evaporating, leaving behind a salty residue that turns the water pink.
2. Slave Huts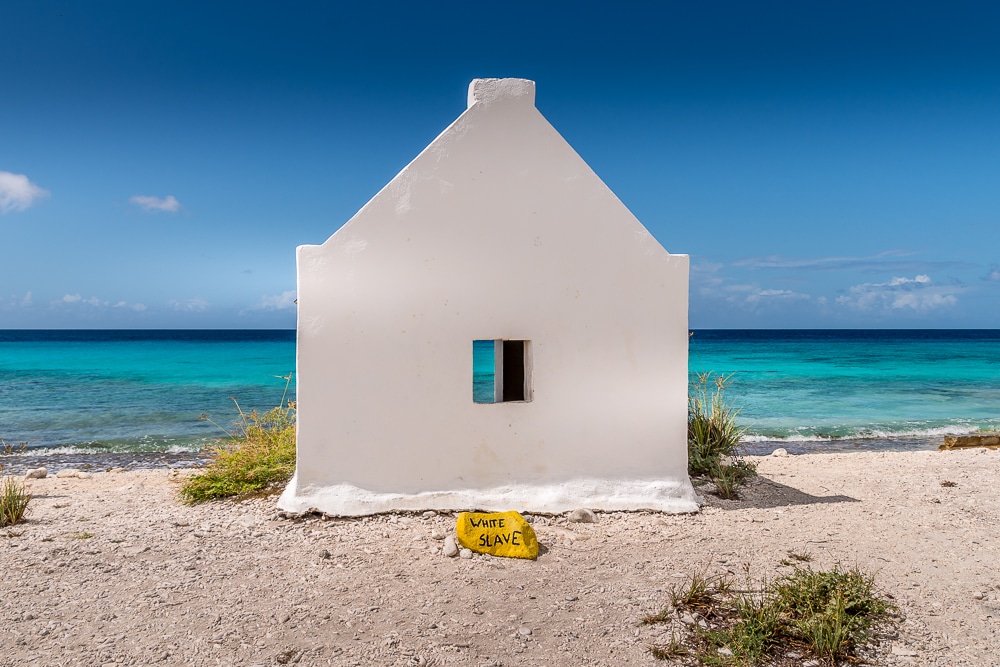 Further down the rocky coast lies evidence of the island's dark past: two groups of tiny stone huts which housed slaves in the 19th century. The slaves worked in the salt mine and slept in the huts during the working week. On weekends they walked 7-10 hours to their permanent homes in Rincon in the north of the island.
3. Flamingo Reserve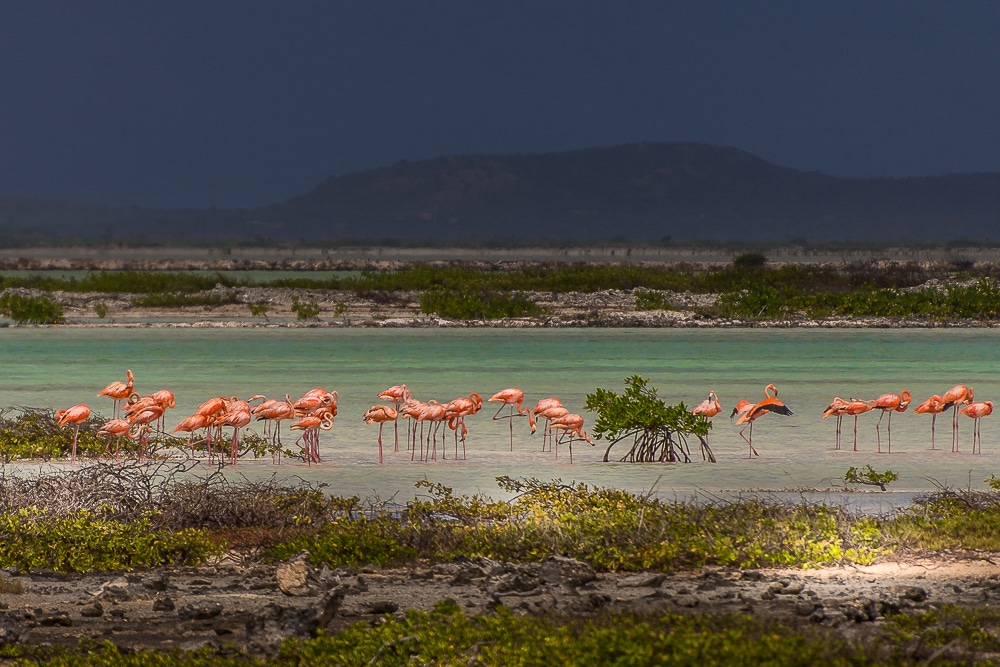 The Flamingo Reserve, and all flamingoes on Bonaire, are protected by law and it is strictly prohibited to enter the reserve. Fortunately, it's possible to pull over at several points along the south coast and observe the flocks from the roadside. A pair of binoculars or a zoom lens will come in handy to get the best views.
4. Willemstoren Lighthouse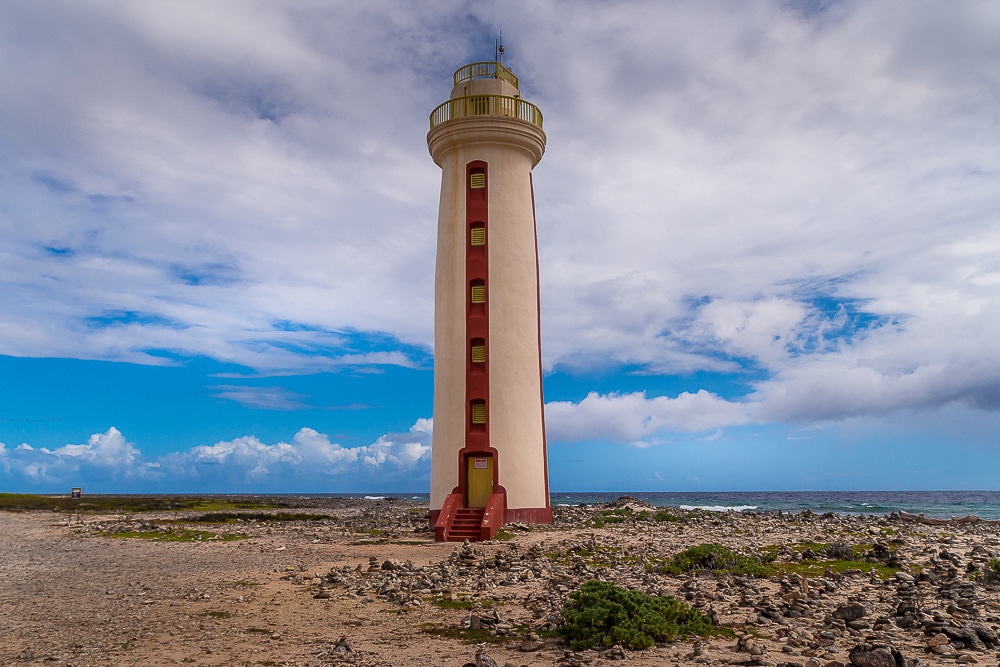 Bonaire's first lighthouse was built in 1837 and stands like a watchtower at the southern tip of the island. The lighthouse is closed to the public but is still a worthy photo stop. Perhaps more intriguing are the cairns surrounding the lighthouse built by locals from rocks, coral and other objects that have washed ashore.
5. Sorobon Beach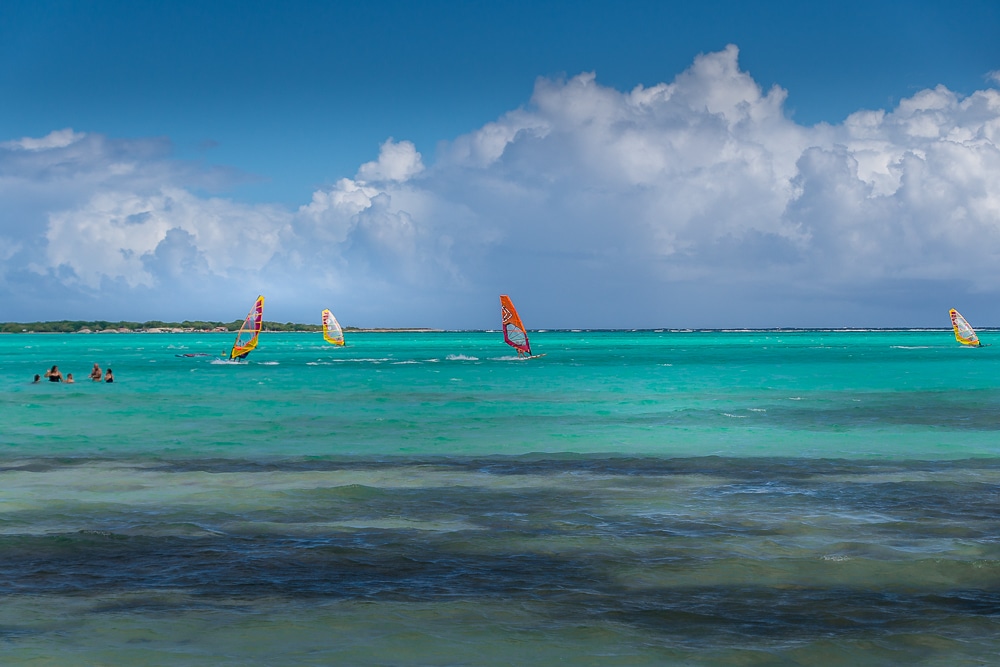 Sorobon Beach, positioned on the idyllic Lac Bay, is home to one of the world's premier windsurfing destinations. Thanks to the steady trade winds and shallow waters of the large inland bay, scores of colourful sails dot the horizon.
If windsurfing isn't of interest, then fine stretches of powdery sand and beach bars should keep most entertained.
6. Seru Largu Viewpoint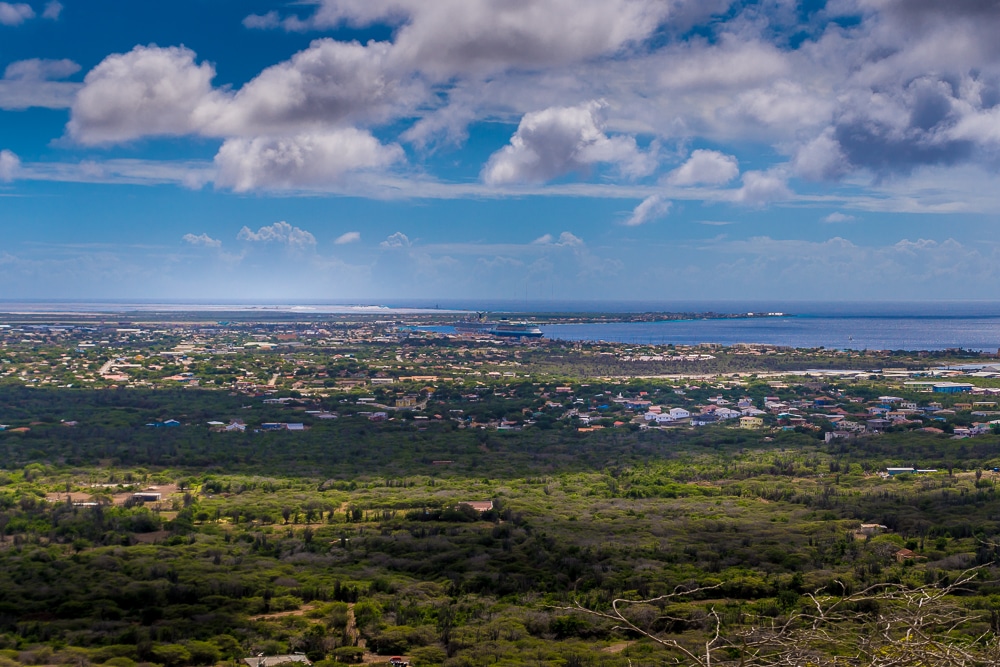 Atlas & BOots
Seru Largu is Bonaire's best viewpoint
Moving onto the north of the island, Seru Largu literally translates as 'large hill', which is exactly what it is. At 120m (394ft), it's not the highest point on the island, but its central position makes it the best lookout point on Bonaire. The views towards the south and over Kralendijk are particularly impressive.
At the top sits a monument inscribed with 'Kristu Ayera Awe Semper', which means 'Christ, Yesterday, Today and Forever' in Papiamentu, a creole language spoken in the Dutch Caribbean.
7. Rincon Village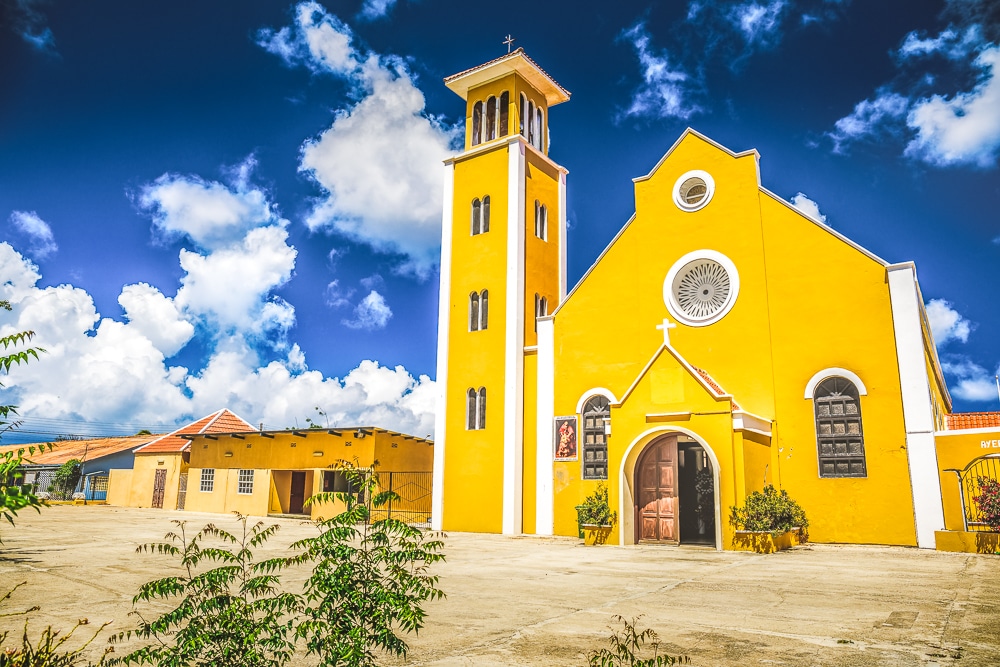 Rincon is the oldest village on Bonaire and is conveniently located about halfway through the tour of the major sights, making it an ideal place to pause for lunch.
The Spanish purposely built the settlement inland at the beginning of the 16th century to keep it out of the sight of pirates. The colourful village has two churches as well as a number of historic buildings, shops and restaurants.
8. Goto Lake (Gotomeer)
The large inland saltwater lagoon of Gotomeer is another good place to spot flamingoes. Flocks of the birds can be found here, particularly during the nesting season of January to June. There are only a few places to pull over along the narrow road so drive slowly so as not to miss them.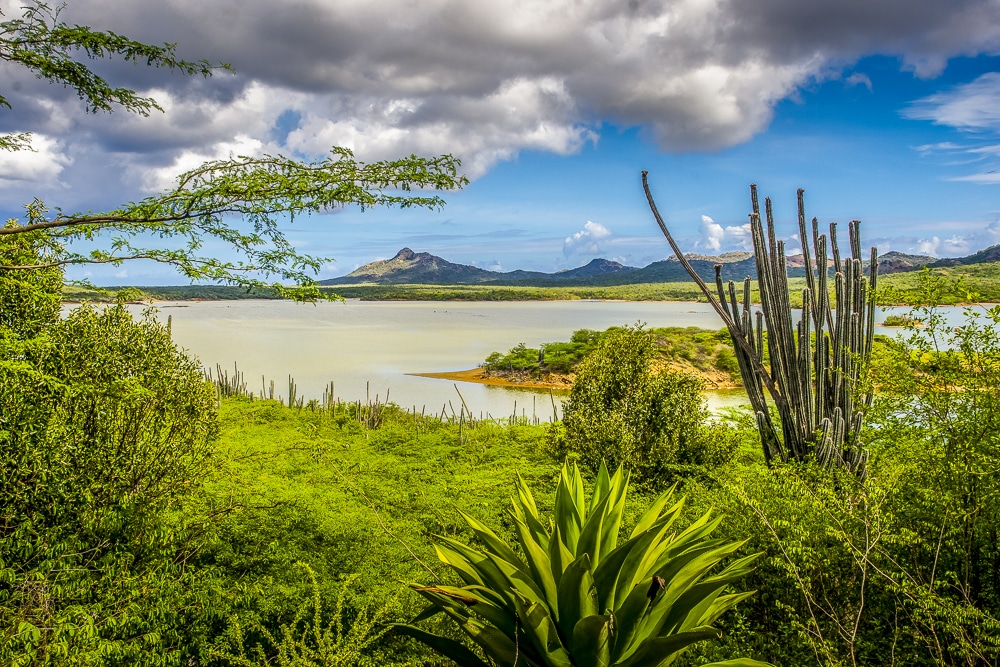 9. 1,000 Steps
The best snorkelling on Bonaire can be found on the shingly beach at 1,000 Steps. It was our last stop of the day and by the time we got there, we were a little bit hot and bothered. Thankfully, there aren't actually 1,000 steps to contend with. It was so named by divers who had to climb up with their tanks, making the 67 steps feel more like 1,000.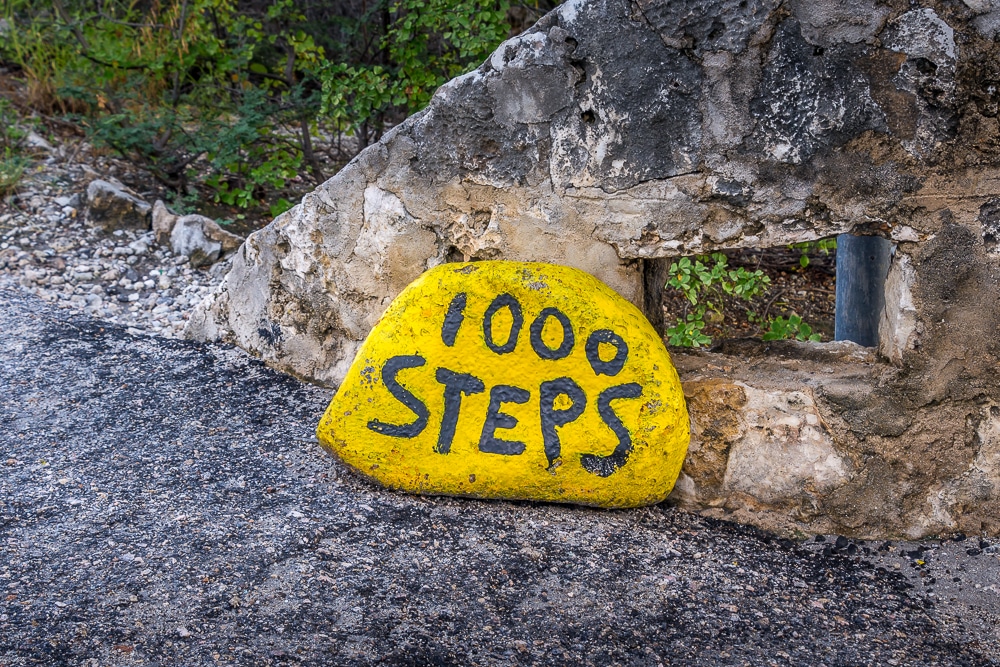 Atlas & BOots
Snorkelling at 1,000 Steps
We'd been in the water barely a minute when we spotted a sea turtle and managed to observe her for a good few minutes. On dives, we usually get only fleeting glances of turtles so it was nice to watch her for a while.
If you plan to snorkel in Bonaire (and you really should), consider packing a full-face snorkel mask. We use and recommend Ocean Reef's Aria QR+.
10. Washington-Slagbaai National Park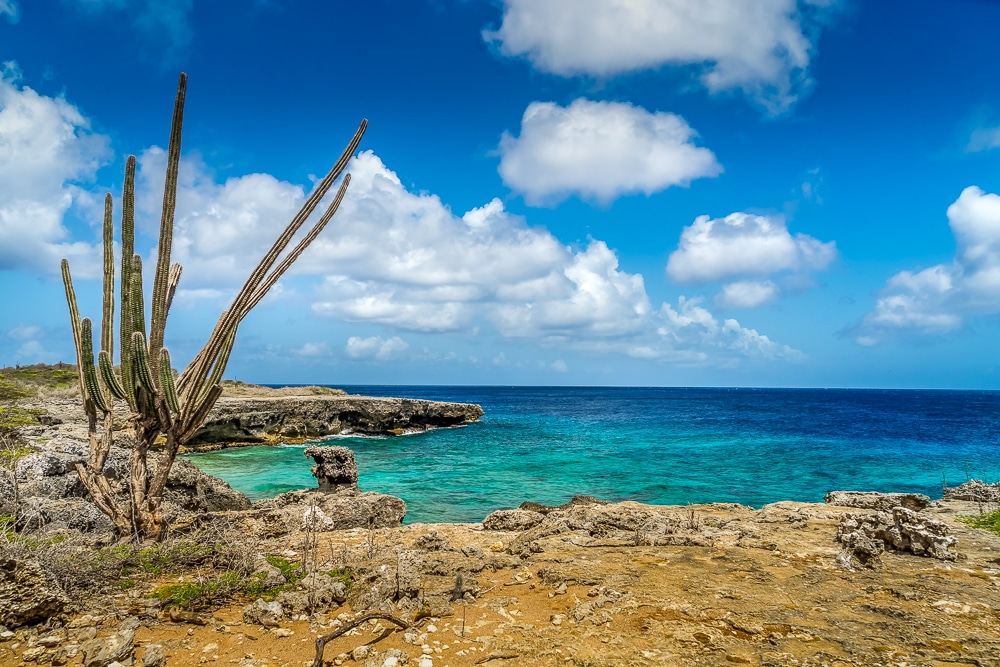 Located at the northern tip of Bonaire and covering nearly 20% of its land area, WSNP comprises two former land plantations, Washington & Slagbaai. Ideally, you should visit using a high-clearance 4WD as many of the roads are more like tracks.
The desert-like landscape can be explored by two driving routes and two hiking trails. The expansive scenery includes secluded beaches, salt ponds, mangrove forests, volcanic ridges, craggy coastlines and endless cacti shooting up from the stony ground.
11. Sea Turtle Conservation Bonaire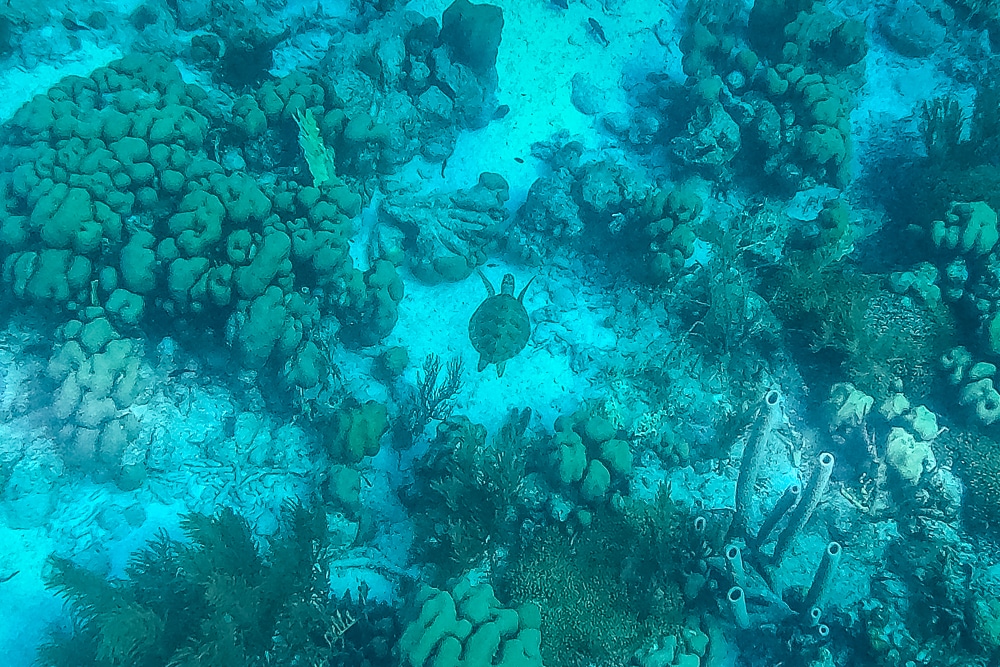 Between May and November, visitors can join the staff at Sea Turtle Conservation Bonaire while they conduct patrols on the island of Klein Bonaire just off the mainland. Unfortunately for us, we didn't visit on a Monday, Wednesday or Friday when the patrols take place, but would love to have joined.
A patrol usually takes between 3-5 hours and tickets are $40 USD per person. Email cepa@bonaireturtles.org to make a reservation or call the office on (+599) 717 2225.
12. Bonaire National Marine Park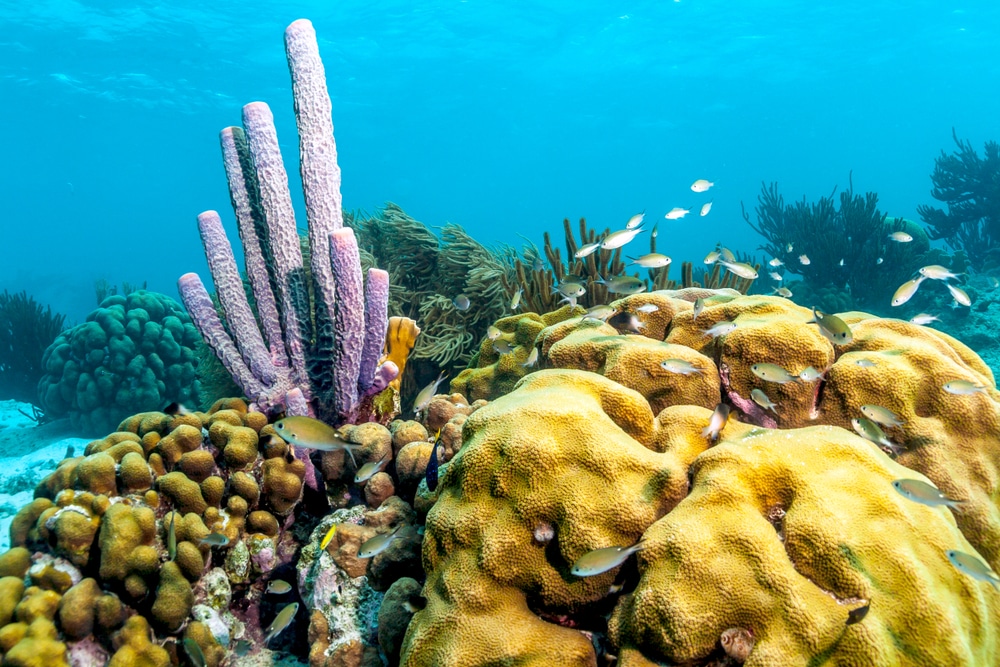 The Bonaire National Marine Park is the island's leading attraction and encompasses the entire coast including the small island of Klein Bonaire. Easily accessed just a few meters from the water's edge, Bonaire's coral reef extends seaward for up to 300m and to a depth of 60m. Naturally, it teems with marine life.
Safeguarding the marine park is taken very seriously in Bonaire and divers must complete an orientation at a local dive shop to familiarise themselves with the park rules and conditions. Diving and snorkelling spots are marked with painted yellow rocks.
Map of Bonaire
Voyager supplied us with an easy-to-follow sightseeing map, but we've also plotted the sights onto a Google Map for ease of use when navigating.
It's worth noting that the Queen's Highway coastal road north of 1,000 Steps is one-way only and cannot be driven anti-clockwise. As such, it's best to drive the northern tour in a clockwise direction.
Things to do in Bonaire: the essentials
What: The best things to do in Bonaire.
Where: We visited Bonaire as part of an 11-day Carnival cruise from Charleston and stayed in a Balcony Stateroom aboard the Carnival Sunshine. The room was spacious and comfortable, and the balcony was well worth having. Our stateroom attendant, Aris, was fantastic as were the rest of the staff.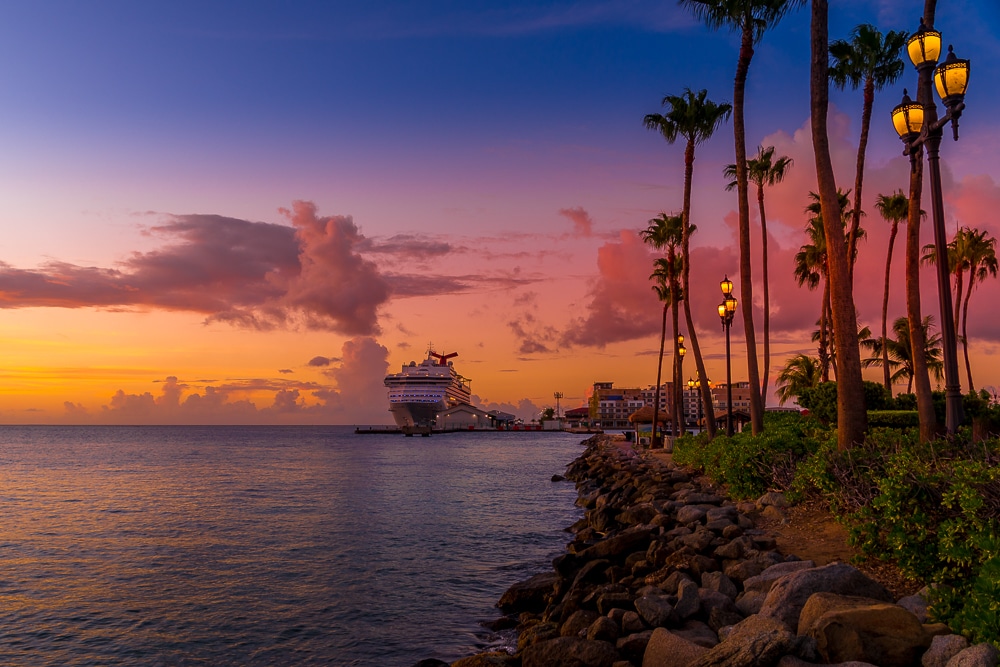 Atlas & BOots
The ship itself is equipped with myriad dining and entertainment options. For day dining, we liked Blue Iguana Cantina and Pizzeria del Capitano. For evening dining, we recommend paying the small surcharge to dine at each of the speciality restaurants at least once (Steakhouse, JiJi Asian Kitchen and Cucina del Capitano).
For lazing, head to the Serenity Retreat (though do note that you can still hear the fun and games from the main pool area). In the evenings, head to the Piano Bar.
When: Bonaire is accessible year-round, but the best time to visit is between December and April for the most favourable weather: hot, sunny and dry with low humidity and balmy nights.
How: We hired a car from Voyager Bonaire who have a fleet of cars and 4WDs to choose from. Prices start from $45 USD per day. Voyager also offer a range of tours including combination itineraries, separate tours of the north and south of the island, excursions to Washikemba and Washington-Slagbaai National Park and private tours.
Reserve a car through their website, by emailing info@voyagerbonaire.com or calling +599 789 1234 or +599 7004123 (mobile).
We booked our cruise directly with Carnival. Prices are from $1,579 per person for a Balcony Stateroom and include accommodation, all meals, a range of non-alcoholic drinks and entertainment.
We flew to Charleston via New York but there are direct flights from the UK as of January 2020. Book via Skyscanner for the best prices.
---
Enjoyed this post? pin it for later…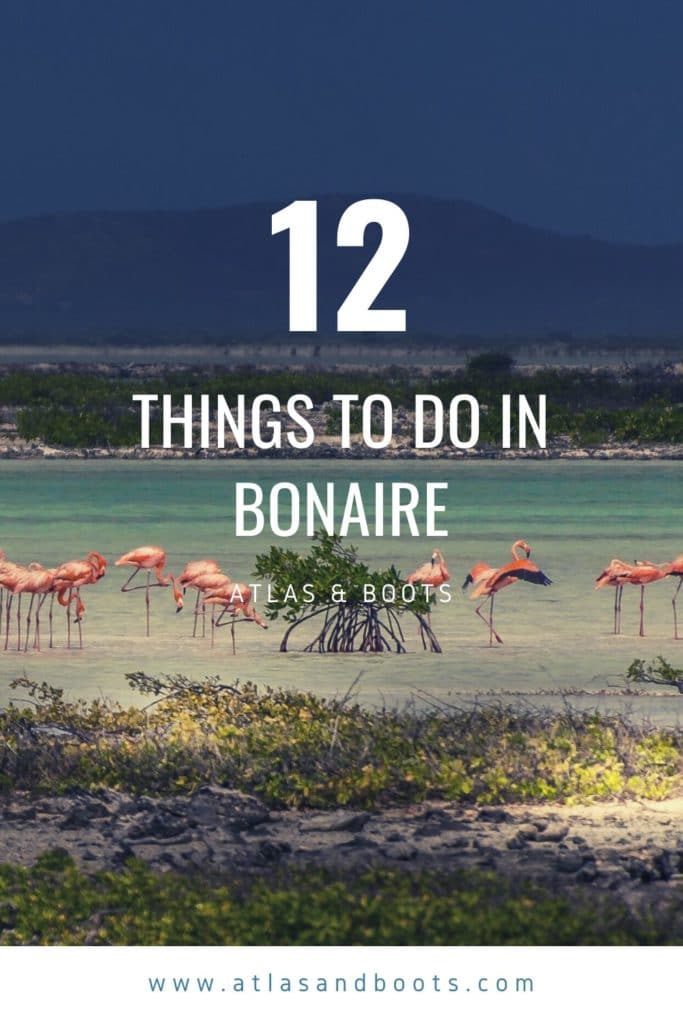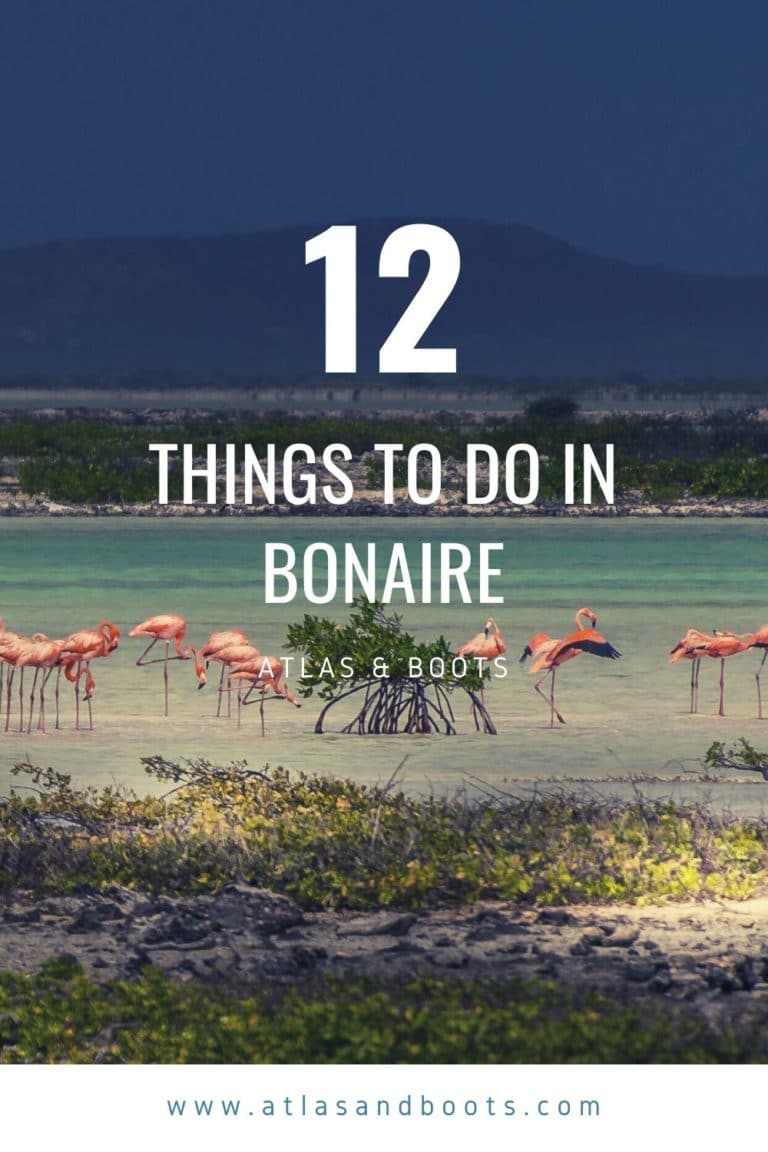 ---