I've spoken before of my part-time love of architecture. I openly admire Gothic and Art Noveau but secretly I've always loved Brutalist.
I say 'secretly' because Brutalist buildings are ugly – seriously ugly – but there's also a bleak and haunting beauty amid the ugliness. Here are my favourite Brutalist structures (sometimes known as ugly buildings) from around the world.
In general, I have plucked images from Wikipedia rather than using artsy, filtered shots from funky angles, so that I can showcase the true horror of these structures. Tell me what I missed in the comments below. (Or call me a philistine devoid of any taste whatsoever.)
1. Balfron Tower by Ernő Goldfinger, London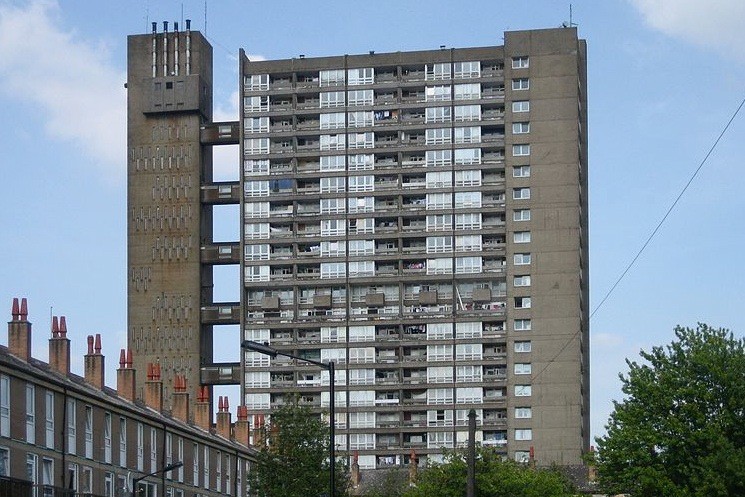 One of my sisters had the pleasure(?) of living in Balfron Towers a few years back. It's as dismal in real life as it is on screen, which may be why Danny Boyle chose to use it in his horror film, 28 Days Later.
Goldfinger, who also designed Trellick Tower and Brownfield Estate, was author Ian Fleming's inspiration behind the James Bond villain Auric Goldfinger. Apparently, the real-life Goldfinger consulted his lawyers when Goldfinger was published in 1959 (which prompted Fleming to threaten to rename the character 'Goldprick'), but decided not to sue.
Fleming's publishers agreed to pay Goldfinger's legal costs and gave him six free copies of the book.
2. 102 Petty France by Sir Basil Spence, London
This Westminster office block was the main location for the UK Home Office between 1978 and 2004. Its creator, Sir Basil Spence, has since been accused of ruining St James Park with his towering hulk.
3. Habitat 67 by Moshe Safdie, Montreal
This rambling complex was designed to combine the benefits of suburban living (gardens, fresh air and privacy) with the economics and density of an apartment building. Now an architectural landmark, its apartments have become extremely desirable.
4. Robarts Library by Mathers & Haldenby Architects, Toronto
The humanities and social sciences library of the University of Toronto contains more than 4.5 million book-form items, 4.1 million micro-form items and 740,000 other items, earning it the name 'Fort Book'.
5. Geisel Library by William L. Pereira & Associates, San Diego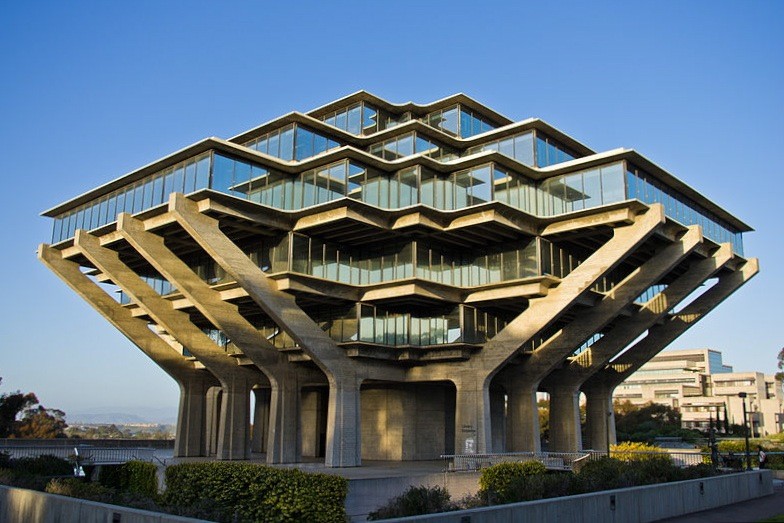 The University of California's Geisel Library has lower levels numbered 1 and 2, and upper floors numbered 4 to 8 sparking several theories as to why the third floor is sealed off. The most popular theory is that the designers hadn't taken into account the eventual weight of books, so the third floor has been left empty out of necessity.
6. Tricorn Centre by Owen Luder and Rodney Gordon, Portsmouth
Demolished in 2004, the Tricorn Centre was notable because it was home to one of the first Virgin Megastores as well as the largest Laser Quest arena in Europe. Today, a car park stands in its place… which says all you need to know about Portsmouth really.
7. Robin Hood Gardens by Alison and Peter Smithson, London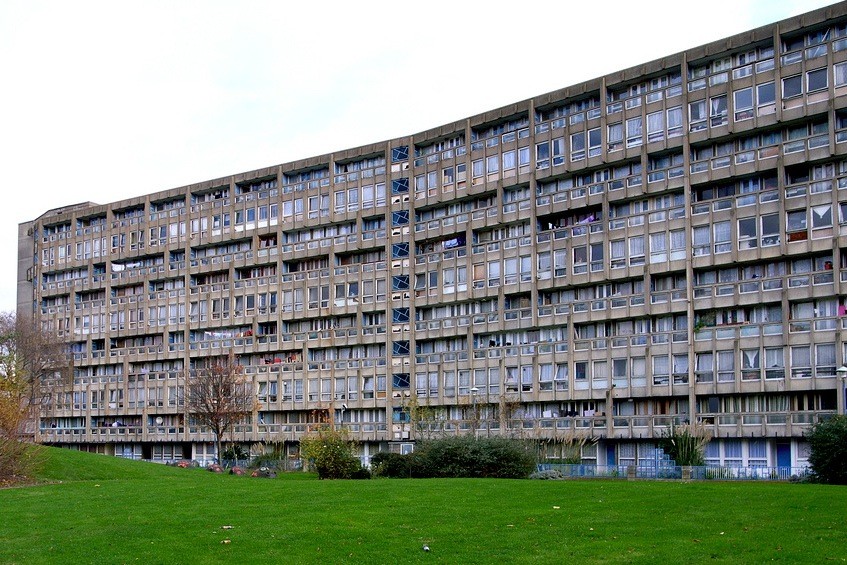 This council house estate (along with the aforementioned Balfron Towers) illustrates why I love my home borough of Tower Hamlets so much: it's ugly but full of character. Alas, these 'gardens' are now going through a 'period of redevelopment' so may end up as a car park too.
8. Marina City by Bertrand Goldberg, Chicago
These 65-story towers are said to be a residential and commercial property but it's the parked cars that catch your eye, making the structures look like 65-story car parks. Nonetheless, they're pretty awe-inspiring – just like the rest of Chicago.
9. Torre Velasca by BBPR, Milan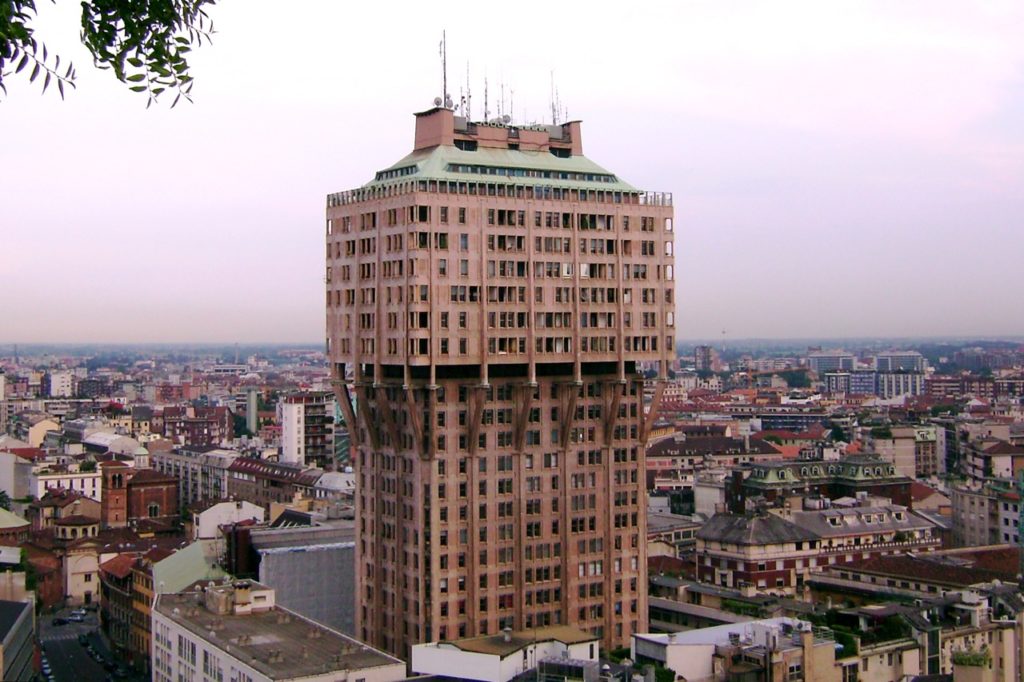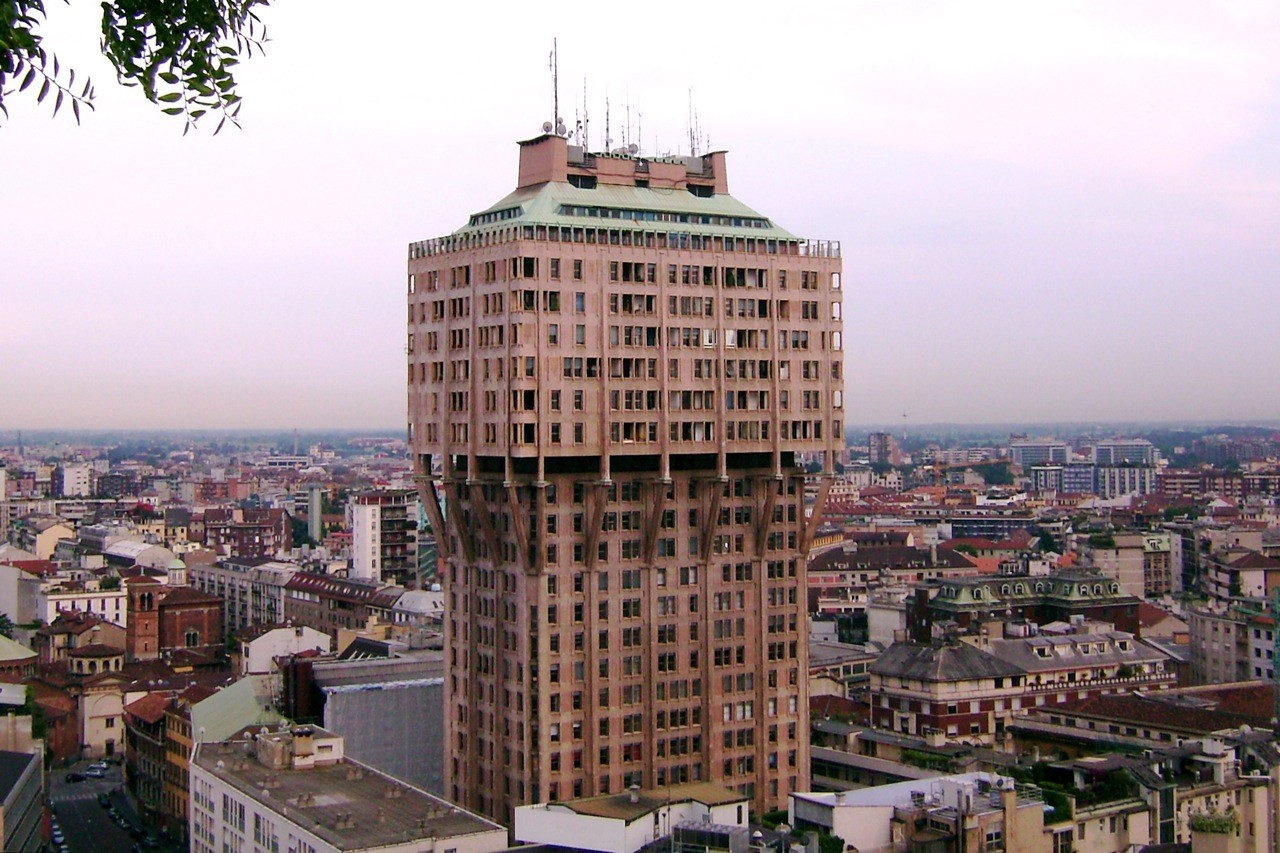 With its Brutalist features, this example of 'modern Italian architecture' houses a mixture of residential and commercial units. While certainly eye-catching, it's distinctly at odds with Milan's reputation as a sleek and stylish city.
10. Ponte City Apartments by Mannie Feldman, Johannesburg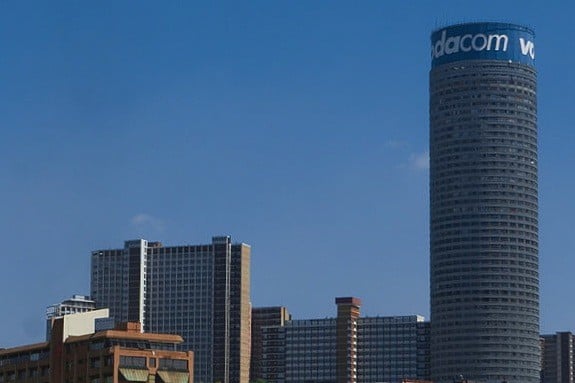 This 64-story cylindrical building is the tallest residential skyscraper in Africa. Built in 1975, it was a highly desirable address but has since become a symbol of crime and urban decay. The center space, known as the "core" was designed to let in additional light to the apartments but is now reportedly filled with debris nearly five stories high.
11. Robert Rathbun Wilson Hall by Alan H. Rider, Batavia (near Chicago)
This alien structure is part of Fermilab, a national laboratory specialising in high-energy particle physics, which is probably all I can intelligently say on the subject.
12. Shri Ram Centre by Shiv Nath Prasad, New Delhi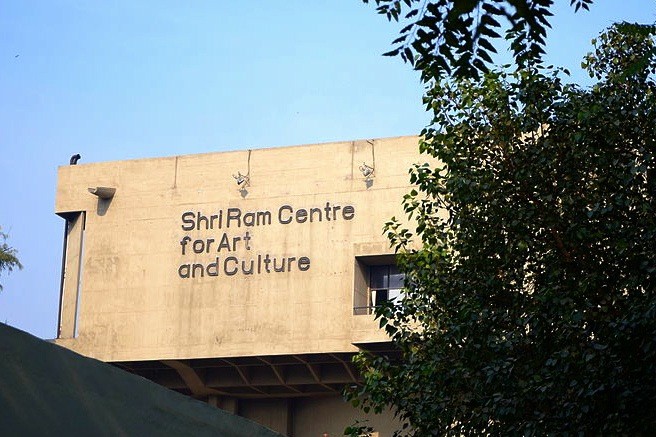 This building – which looks like it should house an auditing firm specialising in reviewing the tax records of financial consulting firms – is actually an arts and culture centre devoted to Indian theatre. Evidently, appearances can be deceptive.
13. Aula TU Delft by Van den Broek en Bakema, Delft
The Aula, part of the Netherlands' largest and oldest public technical university, is home to the main university restaurant and store, as well as lecture halls and the administrative offices of the university. In direct contrast to the Shri Ram Centre, it's less interesting than it looks.
14. SESC Pompéia by Lina Bo Bardi, Vila Pompeii (near São Paulo)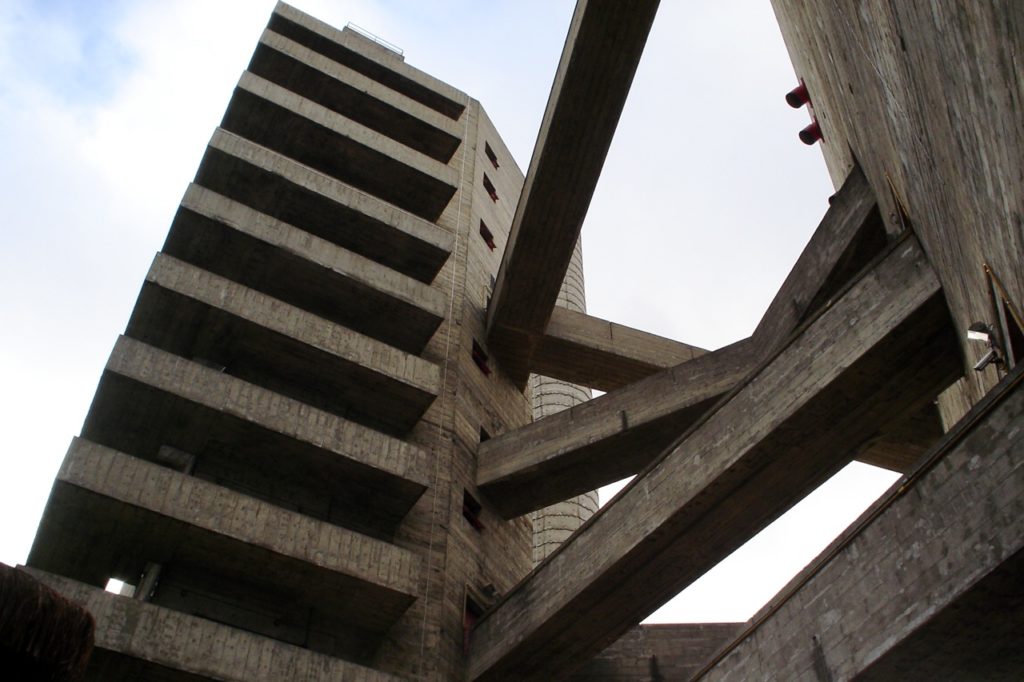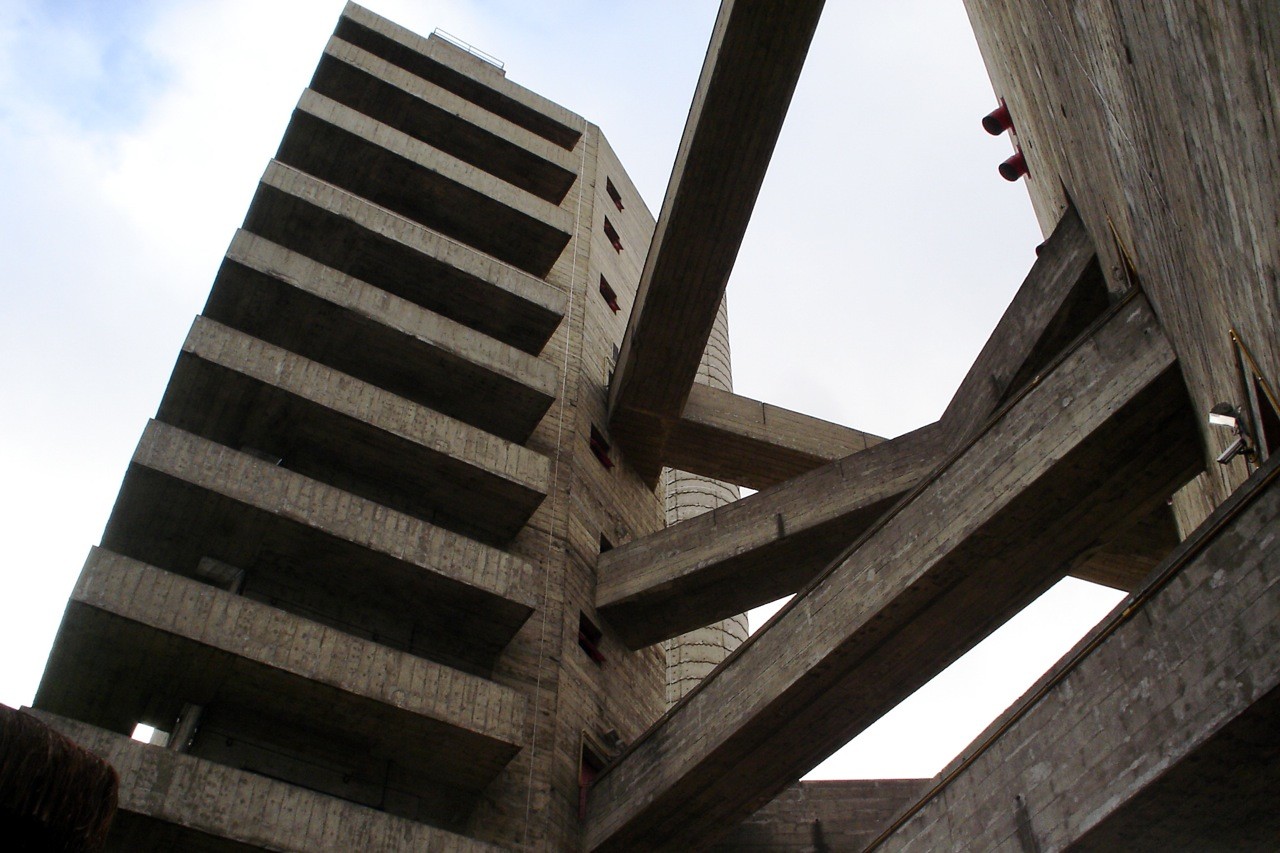 This centre for culture and leisure is said to have revolutionised São Paulo's attitude to its obsolete industrial estates. Now with a theatre, swimming pool, cafeteria, restaurant and exhibition space, it's a far cry from the barrel factory it used to be.
15. Orange County Government Center by Paul Rudolph, New York
After its construction in 1967, this government building was promptly labelled a "monstrosity". In 2010, County Executive Edward Diana said: "If I took a poll in town, it would be demolished tomorrow." He proposed a replacement building but the county vetoed the $114 million cost.
17. Sofitel Tokyo by Kiyonori Kikutake, Tokyo
A cross between a spaceship and Godzilla, this hotel closed in 2006 and now holds the dubious distinction of being the tallest building in Tokyo to be demolished.
Note: I omitted The Barbican as it's not beautiful-ugly, just ugly-ugly.