I've done only 20 of The National Trust's 50 things to do before you're 12: Growing up in London sucks!
Two years ago, I came across The National Trust's charming '50 Things To Do Before You're 11 ¾' campaign, designed to get more kids out and about. I read through the list (below) and, to my dismay, realised that I had completed less than half the list.
As I said at the time, growing up in London sucks.
I was reminded of the list of 50 things to do before you're 12 a few days ago. I was halfway up a tree on Tanna Island's Little Beach at the time. A mere two weeks on the road and I was more in touch with nature than in the two years since I first read the list. Evidently, living in London also sucks.
Thus, I've made a vow to do as many of the below as possible before I return to my dusty, smoky hometown next year. (Number 11 will be particularly tricky as I haven't much advanced since the filming of Born to be Wild).
This new endeavour won't be a studied effort to tick things off; rather an underlying reminder to enjoy the silly little things in life.
For some people, having children of their own gives them a second chance to experience the small wonders of a time long past. For most, however, the trappings of modern life preclude these simple pleasures.
This post is just a reminder that, whether you travel or not, whether you have children or not, it's important to make time to be outside. It sounds twee but it's also true.
50 things to do before you're 12
1. Climb a tree
2. Roll down a really big hill
3. Camp out in the wild
4. Build a den
5. Skim a stone
6. Run around in the rain
7. Fly a kite
8. Catch a fish with a net
9. Eat an apple straight from a tree
10. Play conkers
11. Go on a really long bike ride
12. Make a trail with sticks
13. Make a mud pie
14. Dam a stream
15. Play in the snow
16. Make a daisy chain
17. Set up a snail race
18. Create some wild art
19. Play pooh sticks
20. Jump over waves
21. Pick blackberries growing in the wild
22. Explore inside a tree
23. Visit a farm
24. Go on a walk barefoot
25. Make a grass trumpet
26. Hunt for fossils and bones
27. Go star gazing
28. Climb a huge hill
29. Explore a cave
30. Hold a scary beast (does a tarantula count?)
31. Hunt for bugs
32. Find some frogspawn
33. Catch a falling leaf
34. Track wild animals
35. Discover what's in a pond
36. Make a home for a wild animal
37. Check out the crazy creatures in a rock pool
38. Bring up a butterfly
39. Catch a crab
40. Go on a nature walk at night
41. Plant it, grow it, eat it
42. Go swimming in the sea
43. Build a raft
44. Go bird watching
45. Find your way with a map and compass
46. Try rock climbing
47. Cook on a campfire
48. Learn to ride a horse
49. Find a geocache
50. Canoe down a river
(Green = things I've done)
---
Enjoyed this post? pin it for later…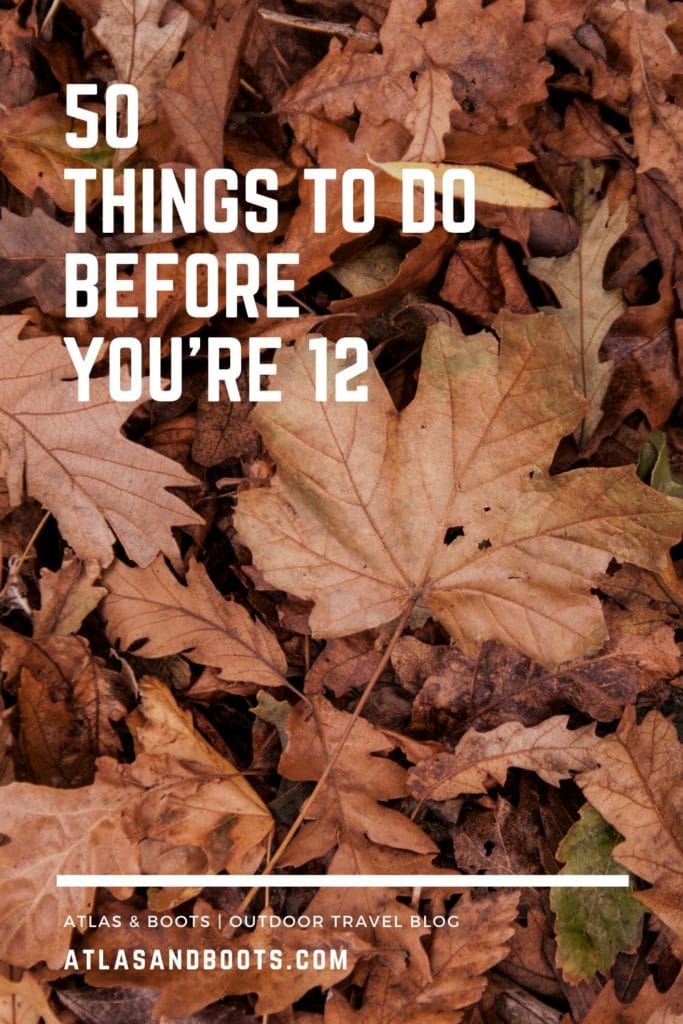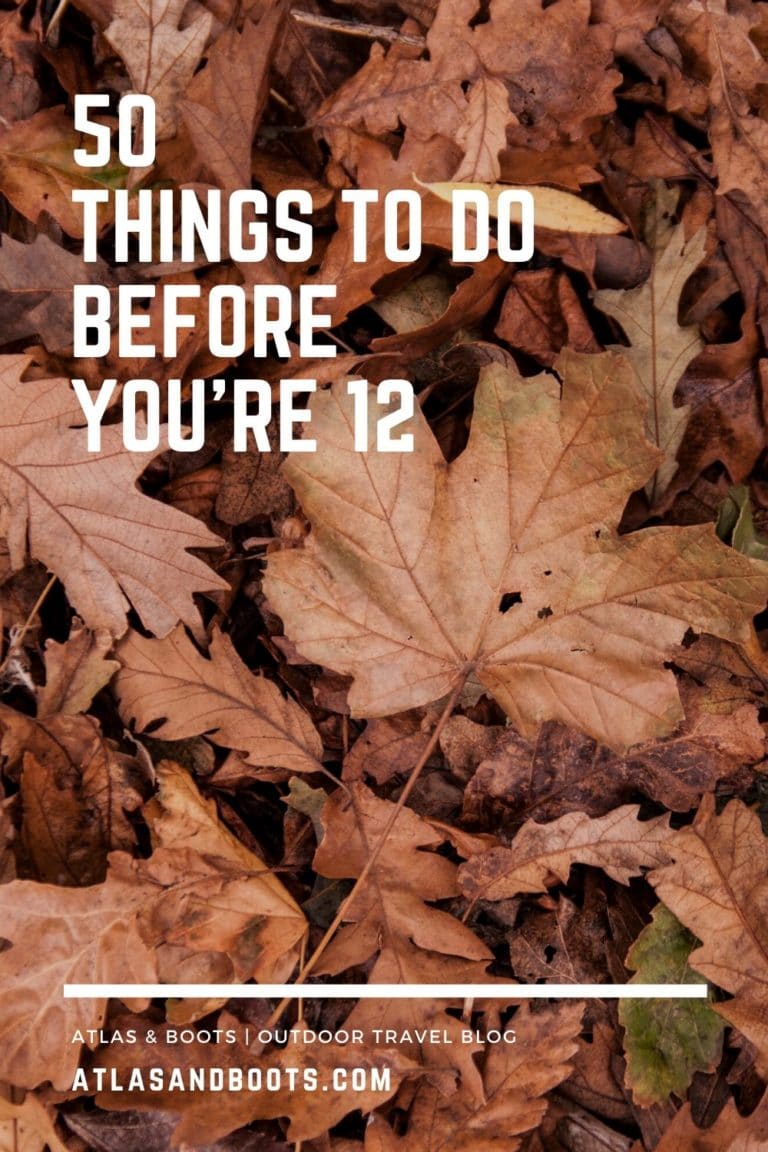 ---