Tanna Island in Vanuatu is where our adventure really began, an island just 40km long and 25km wide
After a week of comfortable self-catering in Efate, followed by a fairly luxurious week on Aore Island, Santo, it was time to get back to basics, cast off the First World, and experience a bit of real Ni-Van culture.
Tanna Island in Vanuatu
We knew that our adventure would really begin here: on Tanna Island in Vanuatu, a 40-minute flight south east of Port Vila on an island just 40km long and 25km wide. We stayed on the east side of the island at Port Resolution Yacht Club, which sits above a beautiful calm bay.
The glow of the island's active volcano, Mt Yasur, can be seen from miles around and acts as a beacon to travellers and locals alike. We spent five nights at Port Resolution and we loved it – here's why.
The Yacht Club
Captain James Cook sailed into the bay below the cliffs in August 1774 aboard the HMS Resolution, which is where the village and the yacht club that exist today take their names.
With no boat at our command, we had to be content with accessing both via a very bumpy two-hour drive along little more than a dirt track. Port Resolution Yacht Club is a community-run venture under the safe command of Werry, a popular and enterprising local who seems to know everyone on the island.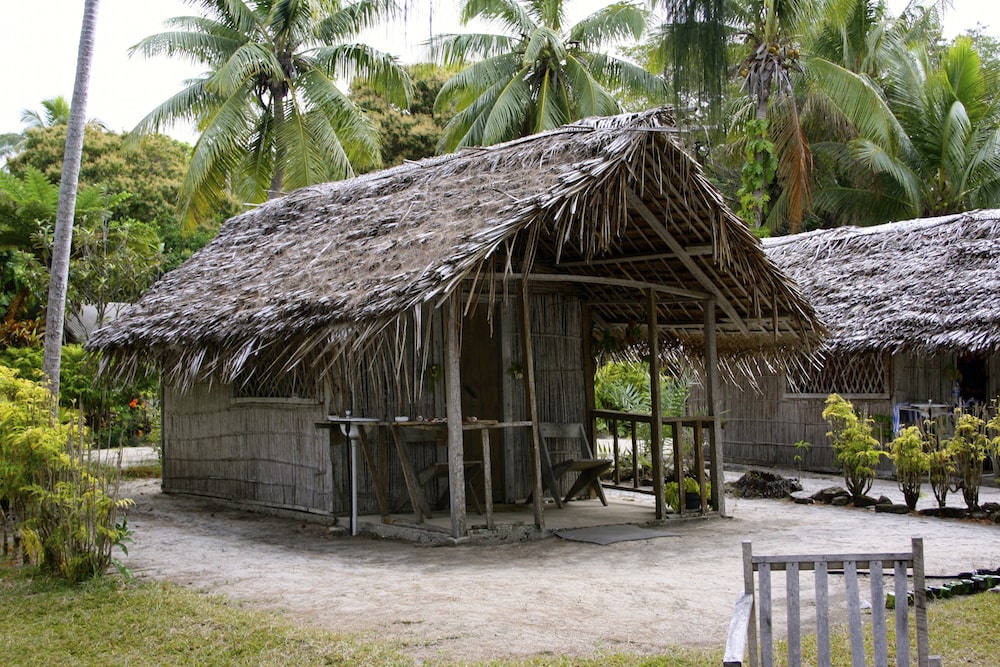 It comprises eight bamboo bungalows with thatched roofs, all made from local materials. There's rarely hot water and the electricity is turned on for only two hours a day – but that's almost part of the charm.
Monique, Werry's wife, cooks basic evening meals for guests who are a mixture of yachties and committed travellers that don't mind getting their hands dirty for the sake of good old-fashioned adventure. This is no resort and it doesn't pretend to be. This is traditional village life as it has been for decades.
The Village
Port Resolution boasts two restaurants (Lea's Restaurant and Avoca Restaurant), a football field, around 400 people and… that's about it actually. There are a few chickens wandering around, but they won't give you much trouble. It's quiet – really quiet.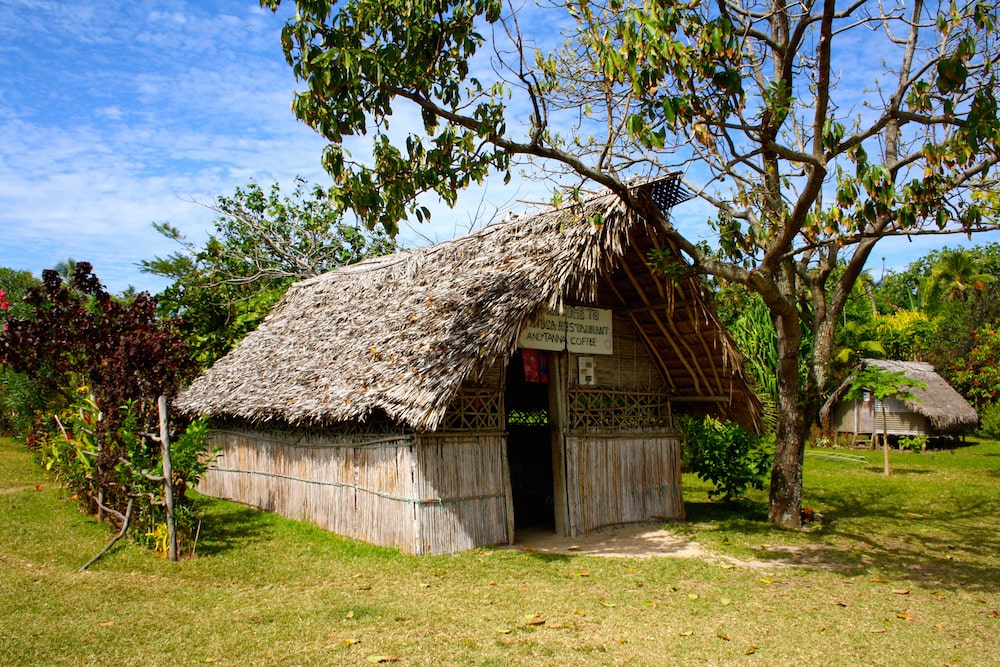 The thatched bungalows all have pretty gardens that are well kept and the people sit around their fires talking, smiling and waving as you walk past. The restaurants don't have menus; you'll get what's available that day, which will probably be rice, omelette and some curried vegetables with sweet fruits for desert. If you want to splash the cash, order some fresh Tanna coffee to wash it all down.
We spent our afternoons wandering the village, taking wrong turns through the forest, discovering tiny beaches and never managing to get to the stowa (store) or market when they're open.
The Beach
Step aside, Leo. I've been to Koh Phi Phi Leh, the setting of Danny Boyle's film featuring Leonardo DiCaprio about a beach paradise on a secret island – and it was crawling with tourists, along with public toilets, snack bars and camping sites… a far cry from the legend portrayed on film.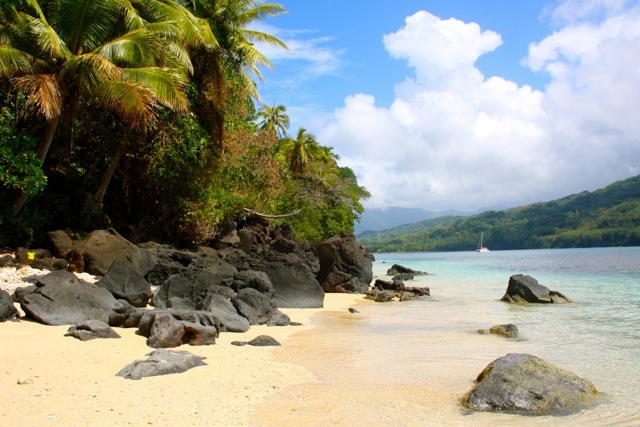 Port Resolution's "Little Beach" is a beautiful tropical paradise to rival the film's secret island, but this is the real deal. The sandy beach is just two or three hundred yards long, enclosed by rocky outcrops at either end and fringed with palm trees and rainforest.
We spent four days there and met one westerner and a handful of locals. No snack bars here, just fresh coconuts and dugout canoes.
The Volcano
You don't go to Tanna without visiting the volcano at least once. We went twice and would've probably gone back a third time too. As you approach, it rumbles and grumbles at you, but nothing quite prepares you for its violence.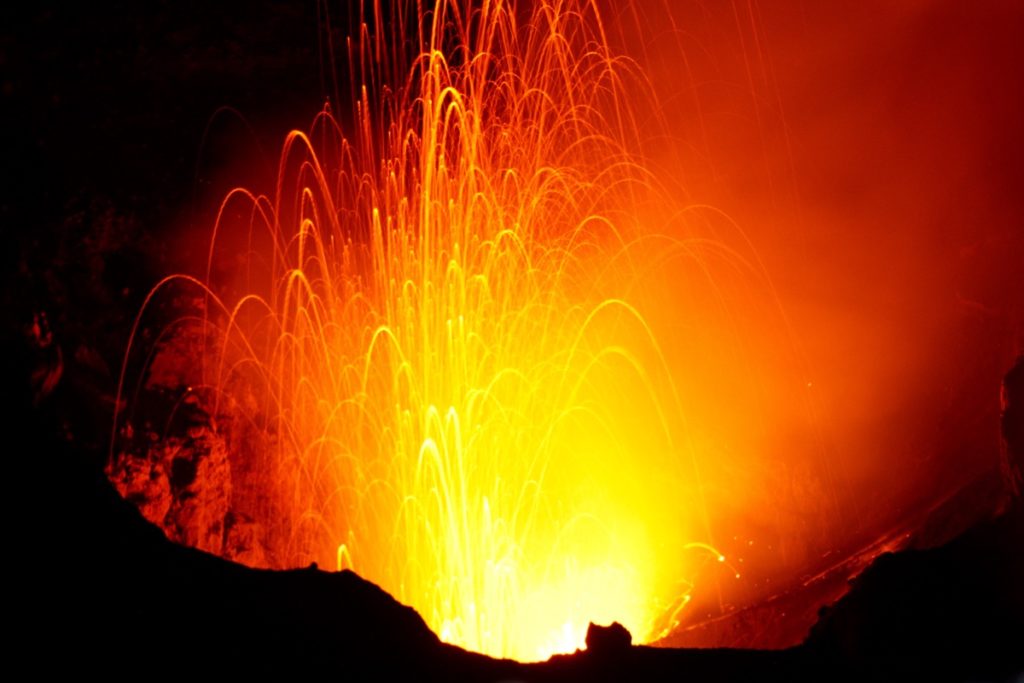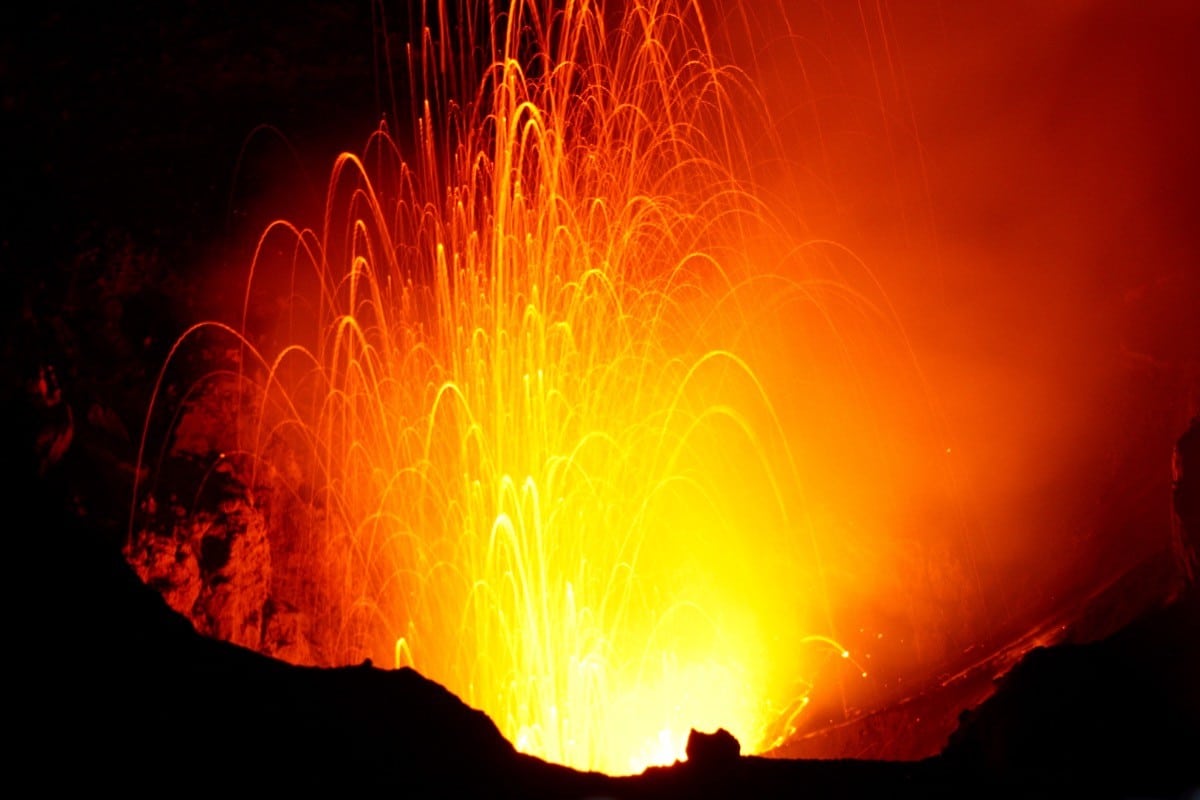 I kid you not – on one occasion, we were genuinely concerned for our lives. You know the eruptions are coming but they still make you jump. You're unlikely to see rivers of lava (you wouldn't be let onto the volcano at a level 3; at level 4 they evacuate the island), but you will see red-hot embers being shot hundreds of feet into the air by a force that comes from deep within.
Just take a torch and don't get too near the edge.
The Map
I just couldn't resist. This island paradise is a real treat, but not the easiest to get to. If you can't find your way to 'The Beach' using my map then simply email Werry on wnarua@gmail.com. He'll collect you from the airport and let the island take care of the rest.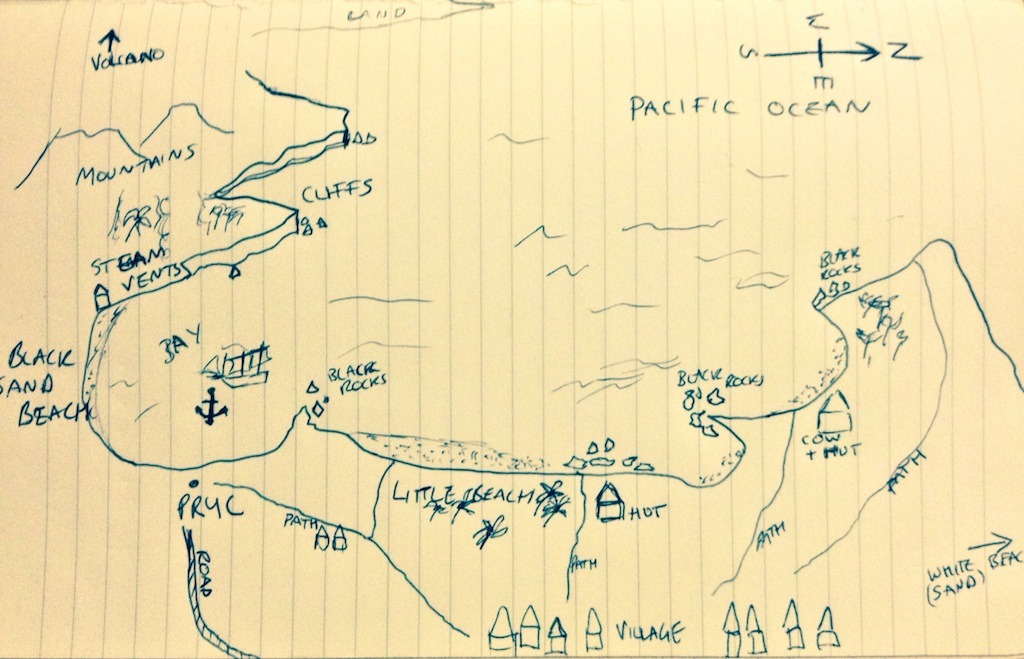 Tanna Island in Vanuatu: how to get there
We flew to Tanna Island in Vanuatu via Air Vanuatu. Book flights via Skyscanner. Upon arrival we met Werry who transferred us to Port Resolution. Contact Werry on wnarua@gmail.com.
---
Lonely Planet South Pacific covers Tanna Island in Vanuatu, ideal for those who want to both explore the top sights and take the road less travelled.