Climbing Kilimanjaro was the first step on my path to climb the seven summits, the highest mountain on every continent
Why climb? Because it's there… and it can actually be done by most.
Kilimanjaro in Tanzania is the world's highest freestanding mountain, meaning it is not attached to a mountain range. I trekked it in 2010 and it was inspirational to say the least.
It was part of a big trip for me to East Africa — and after an extensive safari throughout the Serengeti, Lake Manyara and Ngorongoro Crater, coupled with several days on the exotic and dreamy island of Zanzibar — Kilimanjaro could easily have been overshadowed. But it wasn't.
Climbing Kilimanjaro was exhilarating, awe-inspiring, breathtaking, incredible and one of the most challenging things I've ever done. I recommend it to anyone who has the time (and the energy).
As you ascend the mountain, you will pass through myriad landscapes and climatic zones – each with its own distinct flora and fauna. Your ascent will begin in dense and lush rainforest, followed by a more scrubland setting with low brush and dusty tracks.
At around 4,000m this will give way to an arid and rocky, almost lunar-like landscape before finally, on summit day, a very fine glacial scree – the sort of environment a would-be mountaineer would expect to find on one of the seven summits.
When you reach the top, vast glaciers will surround you, complete with a view of Earth's curvature – clearly visible with the naked eye. All this amid vast expanses of dry African savannah.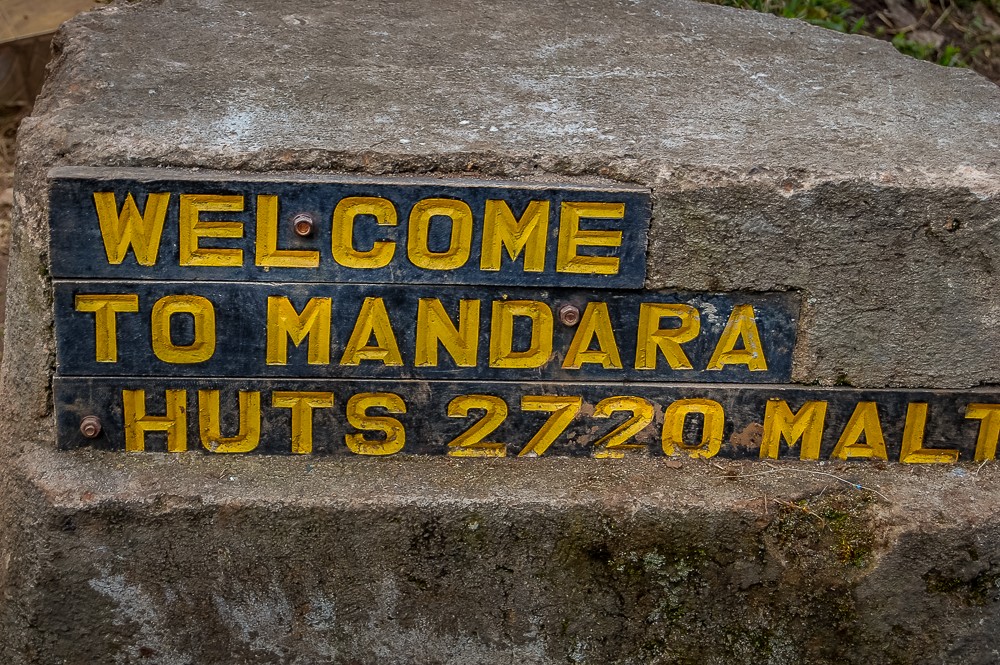 Atlas & BOots
You don't have to be George Mallory or Ueli Steck to reach the summit of Africa's highest peak. However, Kili is no walk in the park. Every year, many wannabe summiteers die on the mountain's slopes. You need to be fit and you need to take your time.
Don't try to dash to the summit in four days – it usually takes upwards of six. Take an experienced guide, climb high and sleep low, include an acclimatisation day, make sure you've got the right gear (it is very cold on the rooftop of Africa) and always take the advice from your guide – "poli, poli" – slowly, slowly…
Climbing Kilimanjaro was the first step on my path to climb the seven summits, the highest mountain on every continent. Next step, Mount Elbrus in Russia.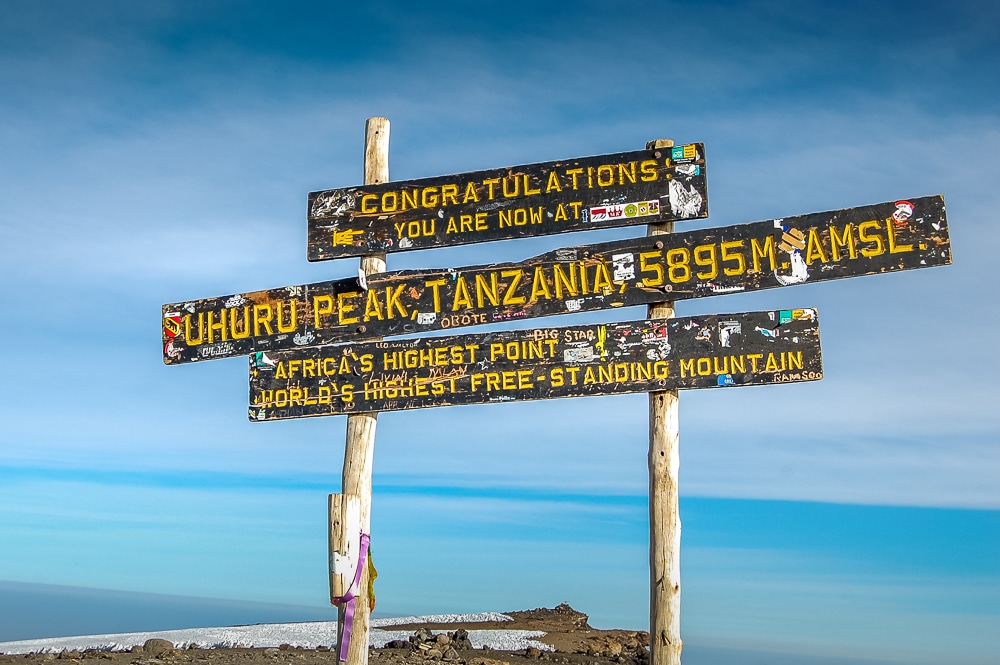 Climbing Kilimanjaro: the essentials
When to go: Anytime – it's fairly consistent all year round due to its relatively equatorial location. However, English summertime guarantees blue skies and skyscraper-esque glaciers. No matter what time of year you decide to do it, just do it soon – the ice caps are receding and more and more tourists are descending on the mountain every year.
How: Fly British Airways to Dar es Salaam (book via skyscanner.net) to see some of Tanzania's eye-popping sights and safaris first or, if you're short of time, straight into Kilimanjaro International Airport (KIA).
I used G Adventures and would recommend them. They use local companies that well reward their guides and porters. Pick a route that matches your fitness and your experience – there are seven to choose from.
Tip your guides and porters well, or even better, donate your never-to-be-used again outdoor gear. These guys work hard and risk their lives for very little profit. When you're done and back in your hotel, tired and exhausted, about to sip your first ice-cold beer, you'll appreciate all their hard work. I know I did.
---
Enjoyed this post? pin it for later…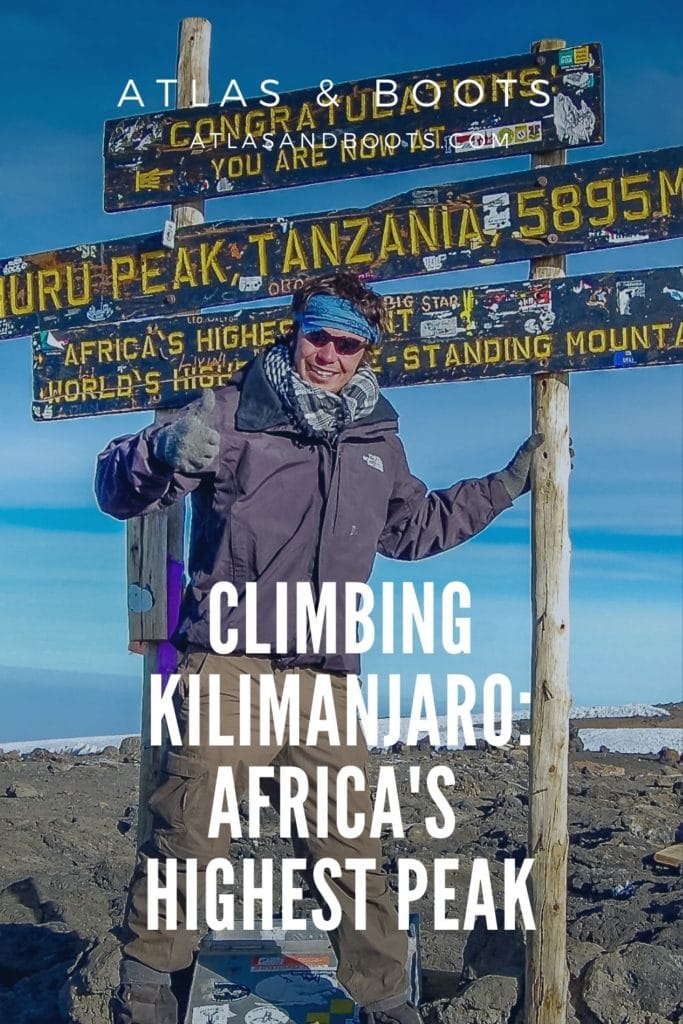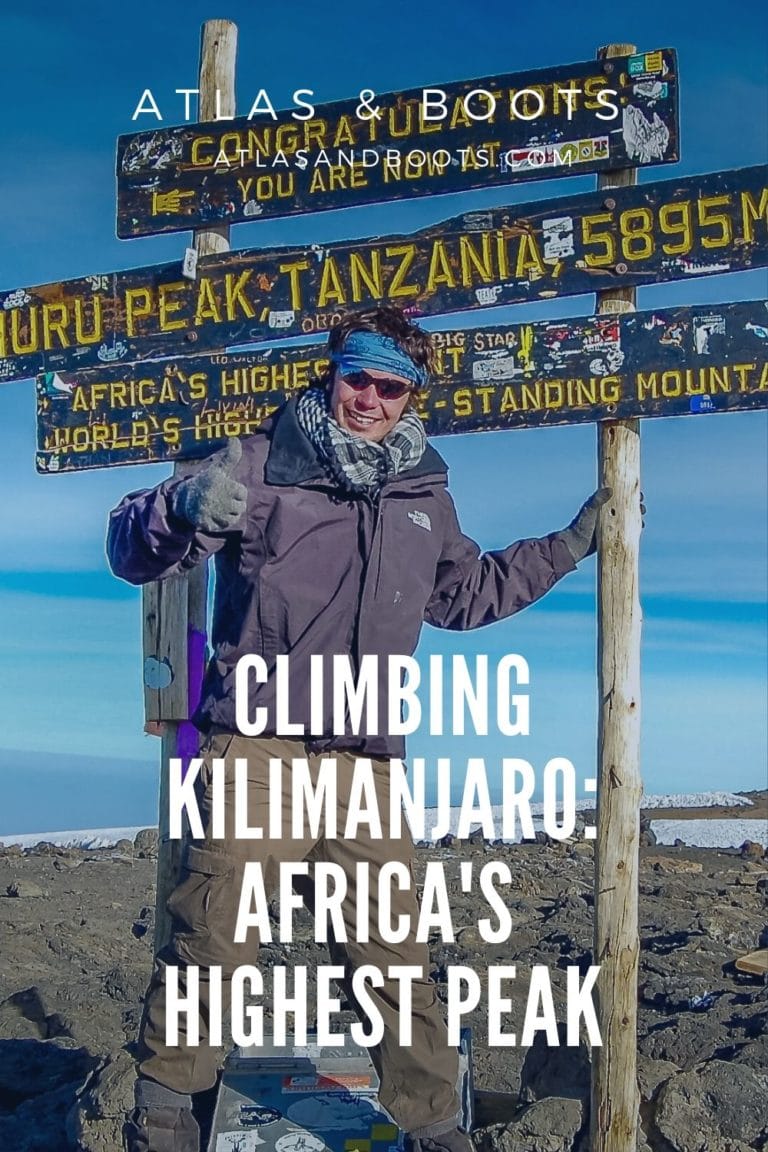 ---