You don't go to Tromso 350km north of the Arctic Circle for culture and cuisine. You go in the hopes of seeing the legendary northern lights. And who can blame you? The aurora borealis is on every traveller's bucket list and if you're lucky enough to view them in their glory, the memory will remain forever.
Tromso is Norway's main hub north of the Arctic Circle and serves as an excellent base for seeing the majestic natural phenomenon. However, there are other things to do in Tromso besides chasing the lights.
We spent four days in the city and can offer the following tips for visiting Tromso.
Tips for visiting Tromso
1. If you're visiting Tromso, or Norway for that matter, do be prepared to pay premium prices. Norway is an expensive destination at the best of times, but life in the Arctic seems to come with extra costs attached.
2. Do plan your trip with at least two nights dedicated to chasing the northern lights. The lights may not cooperate with your timetable and with so many tour operators in town it's easy enough to book last-minute tours. We recommend Guide Gunnar and Enjoy the Arctic.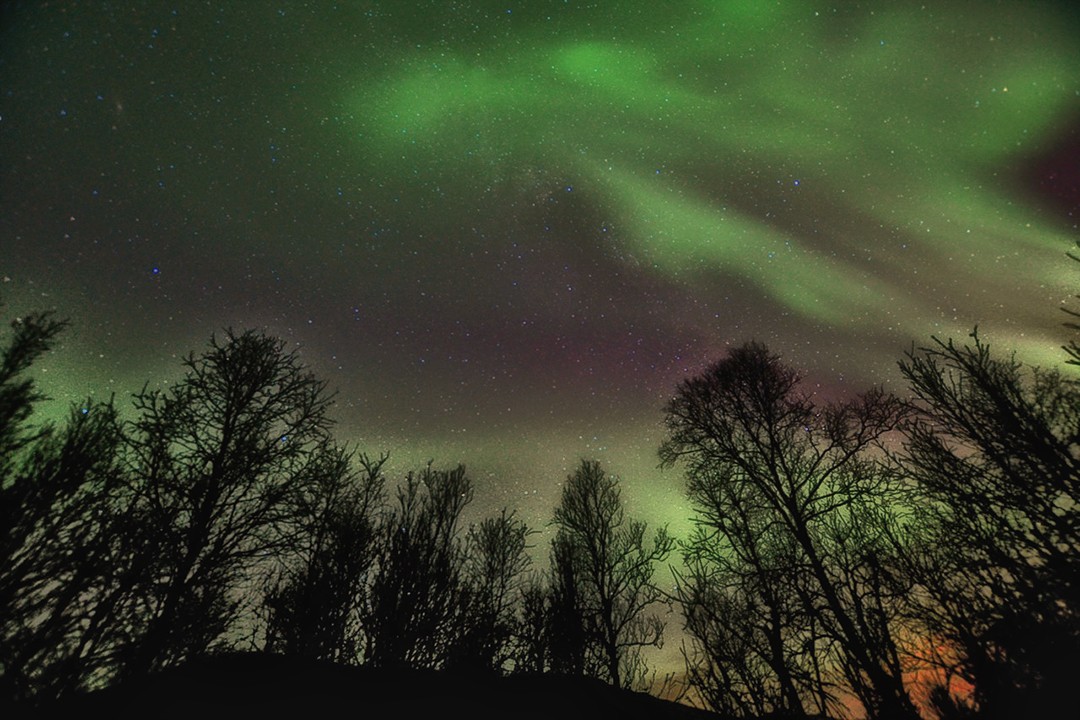 3. Don't be tempted by a DIY chase. Finding the lights is an art and a science, and requires a network of local connections who can share information with you about the behaviour of the lights. Unless you're experienced, you'll likely miss them if you venture out alone.
4. Don't be afraid to ask tour operators for a discounted price for the second night. As mentioned, there are a lot of operators in Tromso and they would rather a half-price client on their tour bus than none at all.
5. Don't do as some of the hardened locals do. Always wear numerous layers, gloves, a hat and good winter boots. (We saw one local girl heading out for the evening in heels and sheer tights!)
6. Do visit the Arctic Cathedral (Ishavskatedralen), the landmark that can be seen from almost anywhere in Tromso. You can walk across Tromso Bridge or take buses 20, 24, 26 or 28 from the town centre.
7. Don't skip breakfast at your hotel. Norway is an expensive destination so fill up in the morning and save yourself a few kroner on lunch! Additionally, many evening tours and activities include a meal or at the very least a warm drink and snack.
8. Visit the Tromso University Museum to see the excellent exhibitions on Sami culture, the northern lights and the history of life in the Norwegian Arctic Circle. Bus 37 goes to Tromso Museum from the town centre. See the museum website for opening hours and admission prices.
9. Don't miss feeding Arctic reindeer and learning about Sami culture with the charismatic reindeer herder, Johan-Issak.
10. If you plan to use local buses when visiting Tromso then purchase cheaper pre-paid tickets instead of buying them on board (a single journey is 36 NOK pre-purchased compared with 50 NOK on board). Pre-purchased one-day tickets and seven-day tickets are sold at the Tourist Information Office, at various shops around town and at the newsagent at the airport.
11. From the airport, the slightly cheaper option to get into town is the 'state bus' (coloured white). The correct bus stop is a bit tricky to find and can be reached by crossing the car park underground or going around it overground. Just ask a member of airport staff if you're unsure.
12. Do take a fjord and whale watching cruise. Unfortunately, we were unlucky and didn't see any orcas or humpbacks but the views were incredible all the same. Opt for the fast catamaran service with MS Havcruise.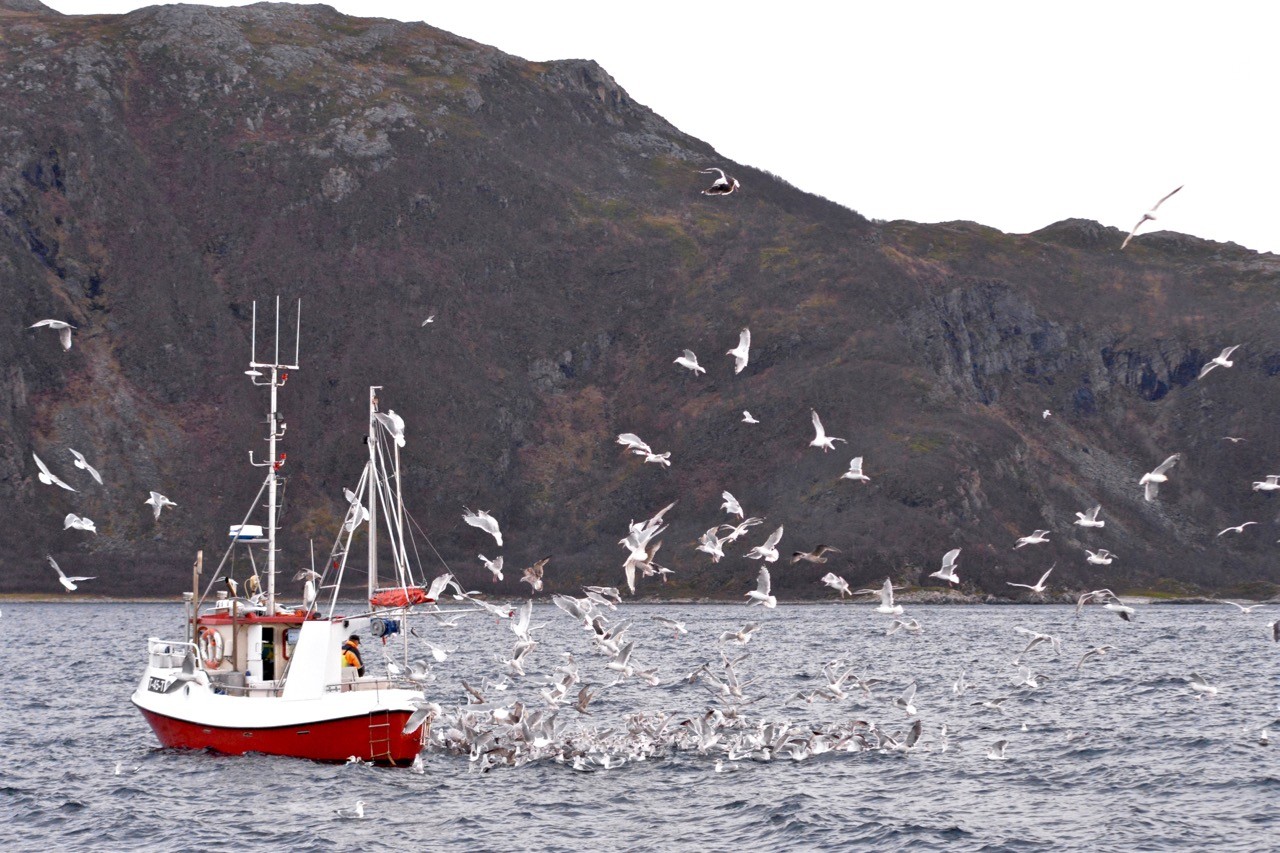 13. Make sure you visit the excellent Polar Museum (Polarmuseet) with its fascinating exhibitions on Arctic exploration. See the museum website for opening hours and admission prices.
14. Consider buying combination museum tickets which include the aforementioned Tromso Museum, Polar Museum and the MS Polstjerna Museum. Combination tickets are available at 80 or 160 NOK for entrance to two or three of the museums respectively, as opposed to 40-60 NOK per museum.
15. Do read up on polar exploration and the history of the Arctic. Norwegians have played a huge part in polar explorations and were pioneers of many modern exploration techniques. Start with the below books on Norway's finest polar explorers.
16. For the best views across Tromso, take a cable car from Solliveien up to the mountain ledge at Storsteinen (421m/1,400ft). It was closed when we visited but there is a hiking trail that leads up. Take bus 26 from the town centre.
17. Take a walk along Tromso's waterfront just before sunset. Somewhat reminiscent of Bergen's Hanseatic Wharf, the view is dotted with colourful buildings and reflections of the surrounding mountains in the calm fjord waters.
18. Stop by Peppe's Pizza on Stortorget in the town centre for a filling meal that doesn't break the bank. If you're really looking to pinch the pennies, then affordable hot snacks and toasted sandwiches are available in the 7-Eleven stores jotted around town.
19. Do take an aurora husky hike. If you're lucky, the northern lights will make an appearance and you can kill two birds with one stone and save some money! Regardless, the huskies alone are well worth the fee!
20. Finally, make sure you give yourself enough time to fit everything in. We had four days and wouldn't have wanted any less. The northern lights might not make an appearance or the weather could turn meaning your best laid plans may easily go awry.
Atlas & BOots
Visiting Tromso: the essentials
What: Visiting Tromso in Norway.
Where: We stayed at Scandic Ishavshotel, an excellent alternative to the hulking Radisson next door. Located right on the waterfront, Ishavshotel offers panoramic views of Tromso Harbour, Tromso Bridge and the Arctic Cathedral, as well as easy access to local sights – the Polar Museum is mere minutes away.
Our room had floor to ceiling windows and came with all-important heating and carpeting, which made for a cosy refuge after a day (or night!) out in the cold.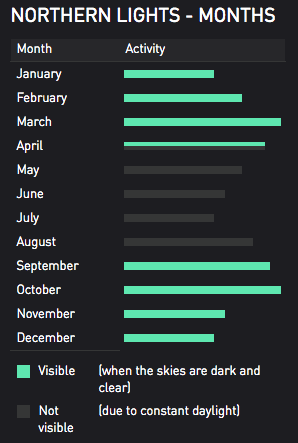 When: There is so much information about the best time to see the northern lights when visiting Tromso, but much of it is conflicting. We visited in October and therefore trust Norway Lights which indicates that March, April, September and October are best.
Snow arrives in early November but to make sure all winter activities are available, visit between 1st December and 31st March. Be aware though that the Polar Night begins around mid-November and lasts until mid-January. During this time, the sun does not rise above the horizon meaning it's almost totally dark all day and night.
How: The best way to get to Tromso is to fly from Oslo. Book via Skyscanner for the best prices. From Tromso airport, you can catch the Flybussekspressen into town. These cost 60 NOK ($7.3) and leave from directly outside the airport. Alternatively, you can take the state bus, as mentioned in tip 11 above.
---
Enjoyed this post? pin it for later…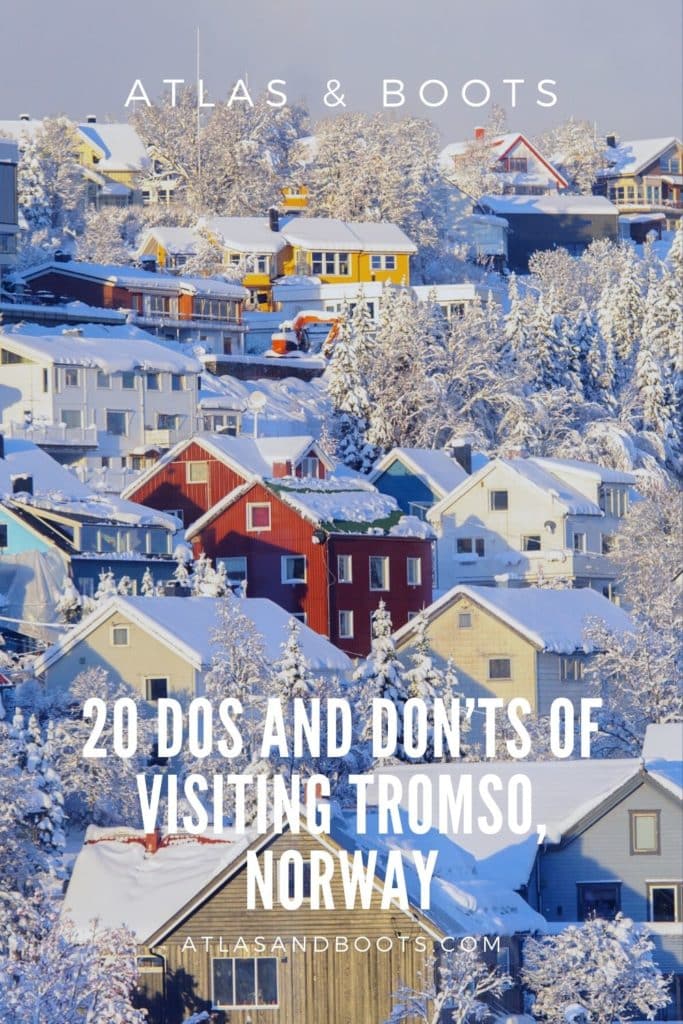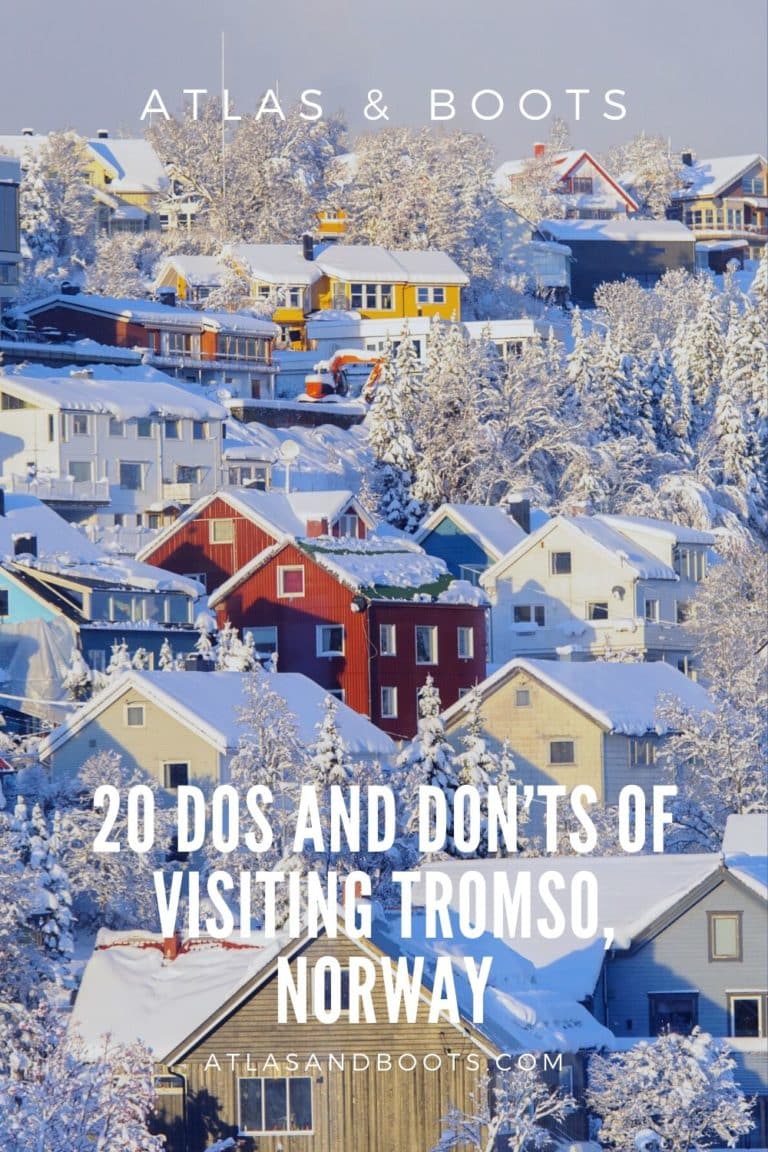 ---
The Last Place on Earth: Scott and Amundsen's Race to the South Pole covers every detail of the great race to the South Pole between Britain's Robert Falcon Scott and Norway's Roald Amundsen.