Atlas & Boots is an outdoor travel blog covering thrilling activities in far-flung places be it swimming with whales in Tonga or trekking volcanoes in Vanuatu.
The founders, photographer Peter Watson and author Kia Abdullah, started on opposite ends of the outdoor spectrum. In fact, a week after they met, Peter went off to Africa to climb Kilimanjaro while Kia remained warmly cocooned by her desk as writers prefer to be. Over the ensuing years, they drew each other towards the middle; to what we describe as outdoorsy-ish.
They and their readers are:
Outdoor enthusiasts who enjoy nature and adventure but also a hot shower and nice bed at day's end.
Boutique travellers seeking authentic adventures in exotic places.
Exploration junkies obsessed with maps, great expeditions and legends of yore.
Atlas & Boots readers receive twice-weekly posts including destination reports on Wednesdays and practical tips, topical debates and light-hearted listicles on Saturdays. Through Atlas & Boots, we encourage readers to travel with abandon, to throw off ordinary lives and to try things that incite fear, to go – arms wide open, caution to the wind – from coast to countryside and everywhere in between.
Atlas & Boots
MEET THE FOUNDERS
---
KIA ABDULLAH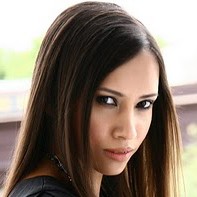 Kia Abdullah is an author, travel writer and born-and-bred Londoner. She has published two novels and contributed to the Guardian newspaper, Channel 4 News and the BBC. Prior to Atlas & Boots, she worked for two years at Penguin Random House as product manager of roughguides.com, helping grow readership to over a million users per month. Kia has covered a range of luxury destinations in print including the Maldives, St Kitts & Nevis, Fiji and Antigua, and continues to cover honeymoons for Asian Bride magazine.
PETER WATSON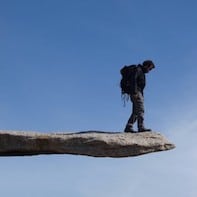 Peter Watson studied film and music before going on to freelance as a filmmaker and audiovisual engineer. He has had two short films screened at The Cannes Film Festival and sells his travel photography online at Shutterstock and iStock by Getty Images. He has published photography on Rough Guides, Lonely Planet and Guardian Witness and has covered a range of destinations in print including Cambodia, Egypt and Jordan, the last of which produced some of his best-selling photography. He dreams of climbing the seven summits and sailing in the Clipper Round the World Yacht Race.