Our complete Aconcagua gear list includes everything you'll need to summit the highest mountain in the Western and Southern Hemispheres
Aconcagua in Argentina, at 6,961m (22,837ft), is South America's highest mountain and one of the seven summits (the seven peaks that make up the highest point on every continent).
I recently returned from climbing Aconcagua with Acomara Aconcagua Expeditions. A good trekking company will issue you with a detailed kit list, but I always like to see what other people have used.
As such, I thought it would be helpful to share my complete Aconcagua gear list for future climbers to use as a reference.
Aconcagua gear list contents
Specialist gear
I had most of the gear beforehand but there were some specialist items I needed. I buy nearly all my outdoor equipment from Cotswold Outdoor. It's by far the best outdoor shop in the UK.
Atlas & BOots
Mountaineering and hiking boots are required for Aconcagua
Double or plastic mountaineering boots (made up of a hard exterior plastic shell and an interior soft bootie) and appropriate crampons are required for a mountain of this height.
Regular hiking boots can be worn for the trek in, acclimatisation hikes and in between the lower camps – I wore my lightweight Keen Innates. But higher up, particularly on summit day, double boots are essential.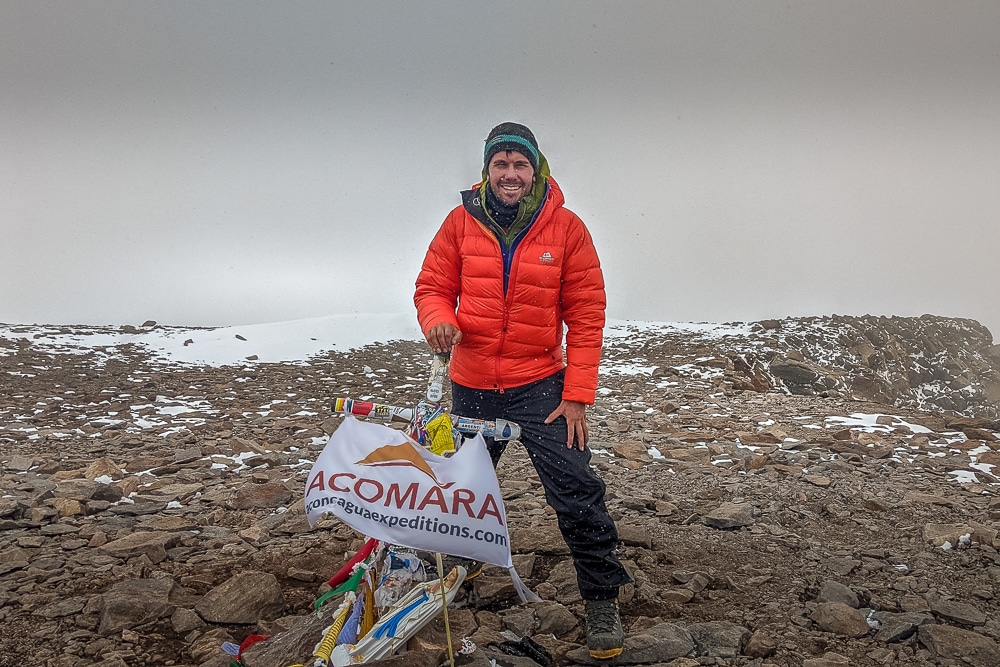 Warm clothing is also vital. From your base layer to your down jacket, it's worth investing in the right gear for the right environment. For summit day, a 700+ fill power down jacket is essential along with top and bottom waterproof shells.
Woollen base layers are ideal, particularly Merino wool. Merino offers superb breathability and moisture-wicking, and generally deals with odours better than polyester or nylon alternatives.
I took several woollen products from Smartwool and some hiking socks from 1000Mile. Read our article on how to layer clothing for more information.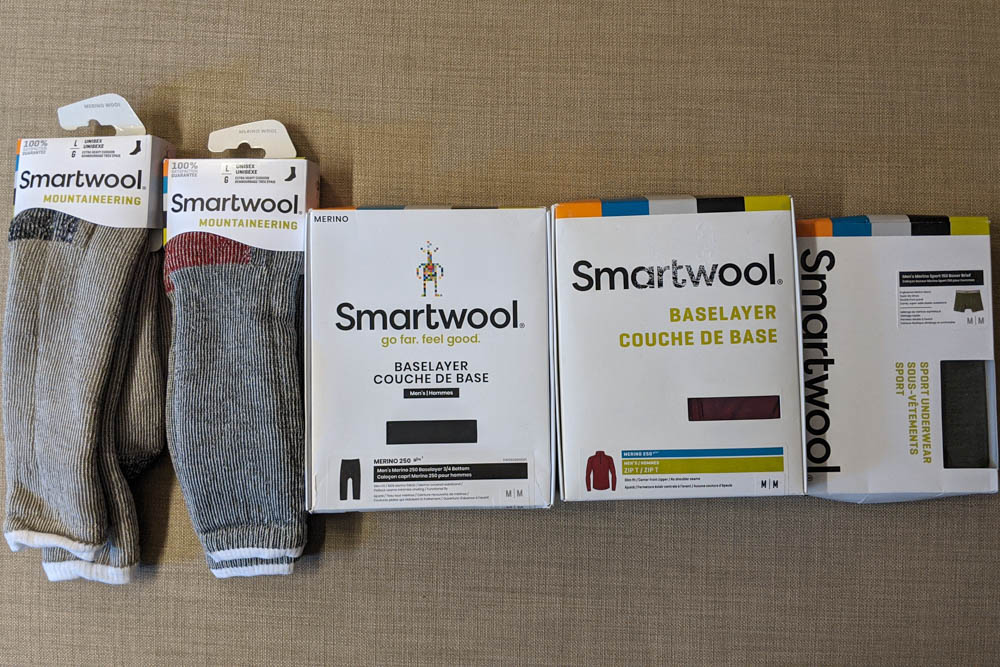 I took four pairs of gloves from Black Diamond to Aconcagua including a liner, mid-layer wool liner, a waterproof glove and mountain mittens. I used the mid-layer wool liner most days, the waterproofs at the higher camps and the mittens and liners for summit day.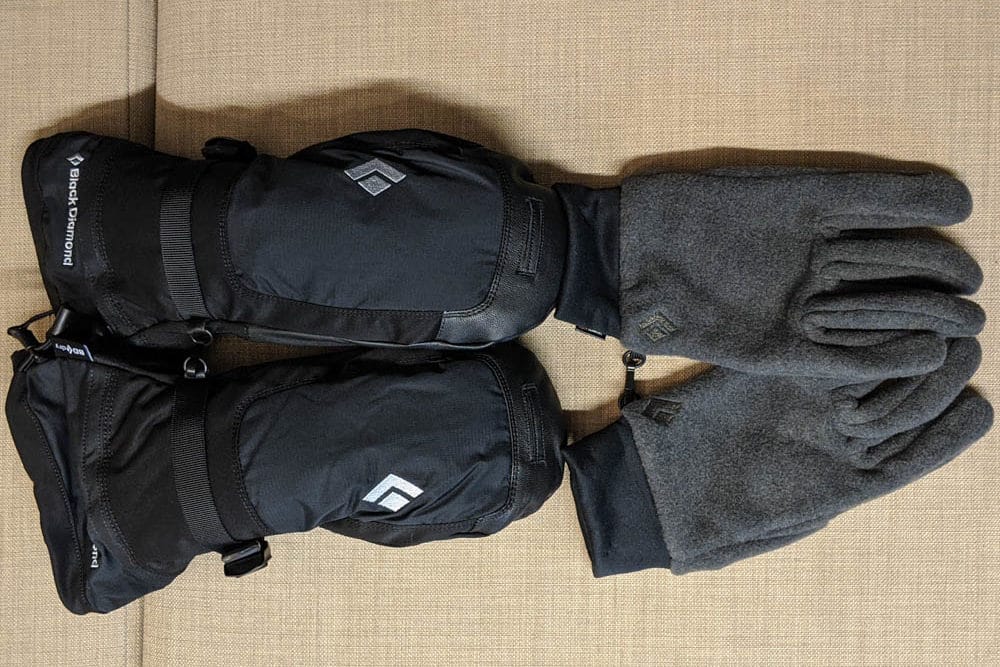 Other essentials include a four-season sleeping bag, a comfortable camping mattress, ski goggles (I recommend Bloc for goggles and sunglasses), a helmet, thick mountaineering socks, at least three Nalgene bottles (two for water and one for pee) and trekking poles.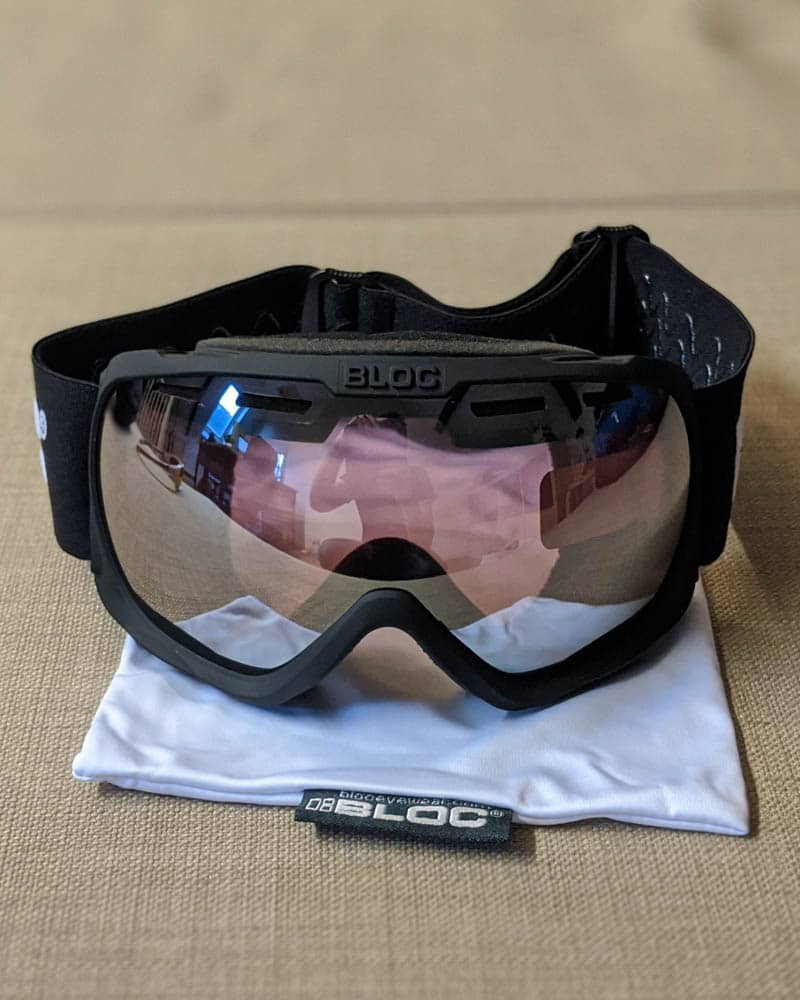 Atlas & BOots
Ski goggles from Bloc
Finally, you will need something to put it all in. I used a Jack Wolfskin 100l duffel as checked luggage on my flight. During the expedition, it was loaded onto mules and taken to base camp.
Atlas & BOots
I used a Jack Wolfskin 100l duffel and a Osprey 85l backpack
On the mountain, I used an 85l Osprey expedition backpack. This was large and comfortable enough for the high camp carries and could easily be packed down and used as a day pack throughout the rest of the climb. The removable lid also means it can compress further and be used as carry-on luggage during flights.
I took a few luxuries with me for the climb including a pair of Haglöfs Moccasin slippers (otherwise known as down booties) to wear around camp. It was a real treat to change into something comfortable, but still warm, in the evenings after a long day on the trail.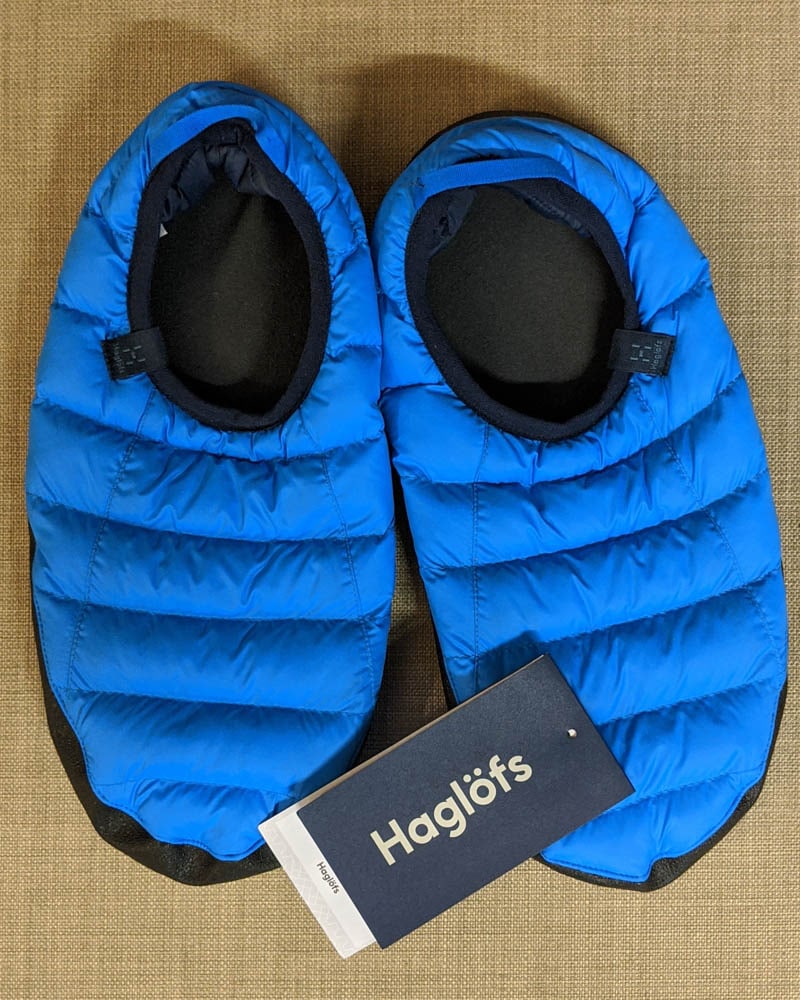 Atlas & BOots
My down booties were a real luxury when not trekking
I carry a fair amount of electronics on treks and climbs including two cameras and a smartphone. All of these need juice, so a reliable power bank and solar charger make life easier. I packed a Powergorilla charger and a Falcon 21 foldable solar charger from PowerTraveller.
Both still function in cold temperatures. The Powergorilla can charge devices up to 24Volts (such as a laptop). I used the solar charger most days as it was reliable enough to charge my smaller devices.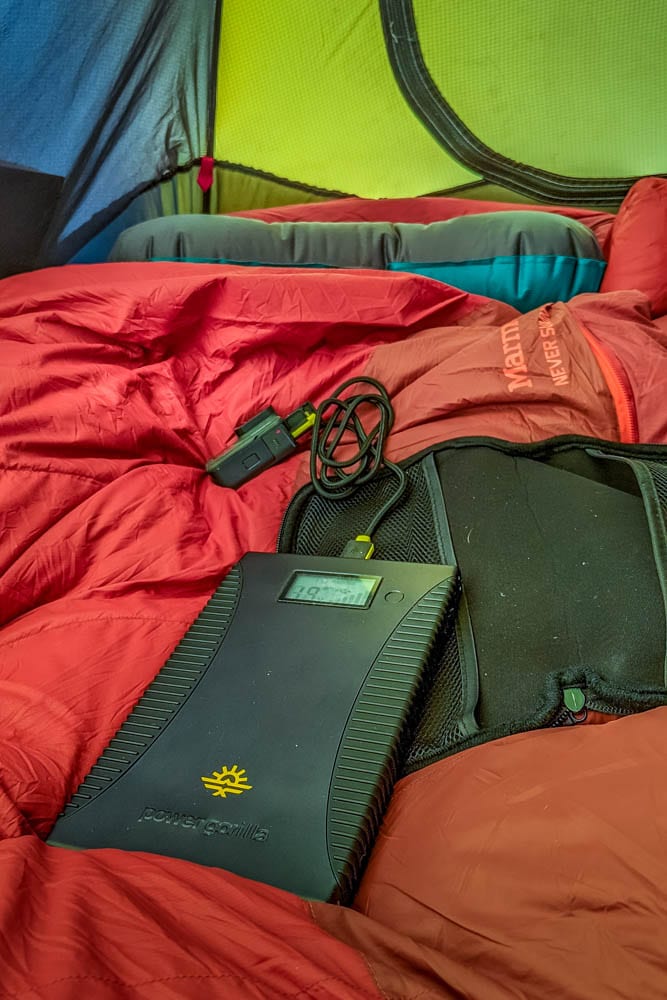 Atlas & BOots
I used a power bank and solar charger from PowerTraveller
Complete Aconcagua gear list
The Aconcagua gear list below comprises everything I packed for the climb. Some of the electronics and toiletries are optional, but most items are essential unless otherwise stated. Where possible, I've included links to the gear I packed.
Atlas & BOots
It is possible to rent most items on my Aconcagua gear list on arrival in Mendoza. However, it's cheaper in the long run to buy your own gear and it's also better to have tested everything beforehand, particularly when it comes to footwear and clothing.
equipment
Clothing
Toiletries & medication
Every climber should carry a personal first aid kit on them at all times. Try to use biodegradable toiletries in the mountains.
Energy gel and/or snacks
Sunscreen (SPF 40+)
Lip balm (SPF 30+)
Soap (biodegradable)
Lightweight travel towel
Toothbrush and toothpaste
Roll-on deodorant
Toilet roll/tissue
Antibacterial wipes (biodegradable)
Hand sanitiser
Imodium (or similar diarrhoea medication)
Ibuprofen
Paracetamol
Antiseptic cream
Plasters / Band-Aid
Compeed (blister treatment)
Diamox – for altitude sickness (optional – I prefer not to use it, but many do)
Water purification tablets (50l +)
Any additional prescription drugs you may be taking
Electronics
All of these apart from the head torch are optional. Everyone I climbed with at least carried a smartphone for their summit shots.
Smartphone and charger
USB and power cables
DSLR camera with spare batteries
GoPro Hero7 and spare batteries
Lightweight mini-tripod
Documentation
Passport + photocopies
Spare passport photos
Insurance certificate and details
Flight information
Visa information if required
Spending money (allow $100 USD for tips)
---
Enjoyed this post? pin it for later…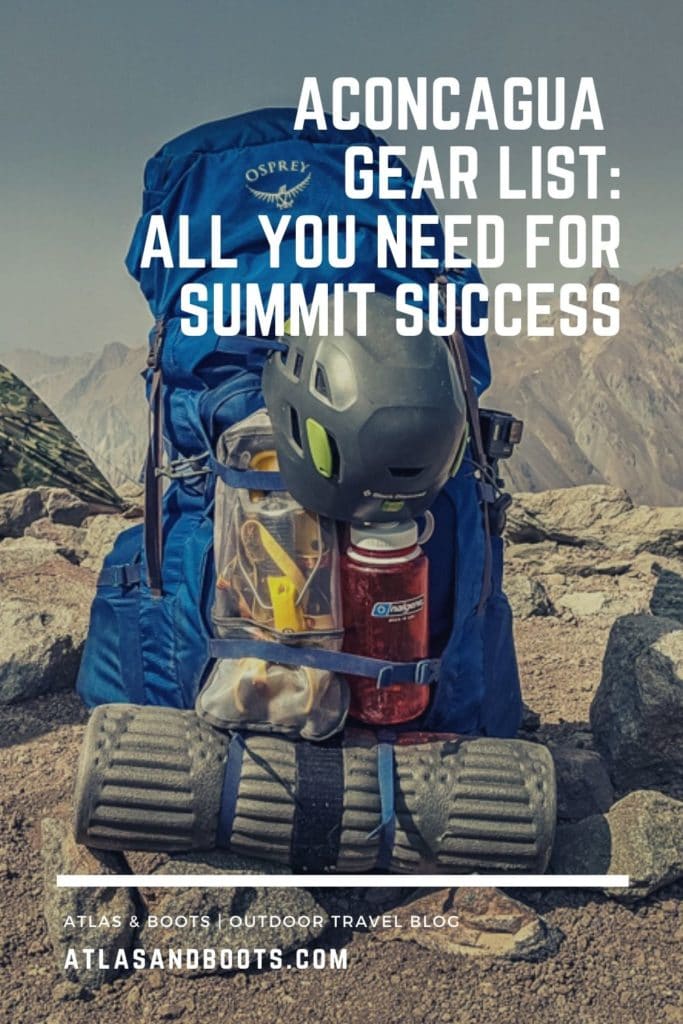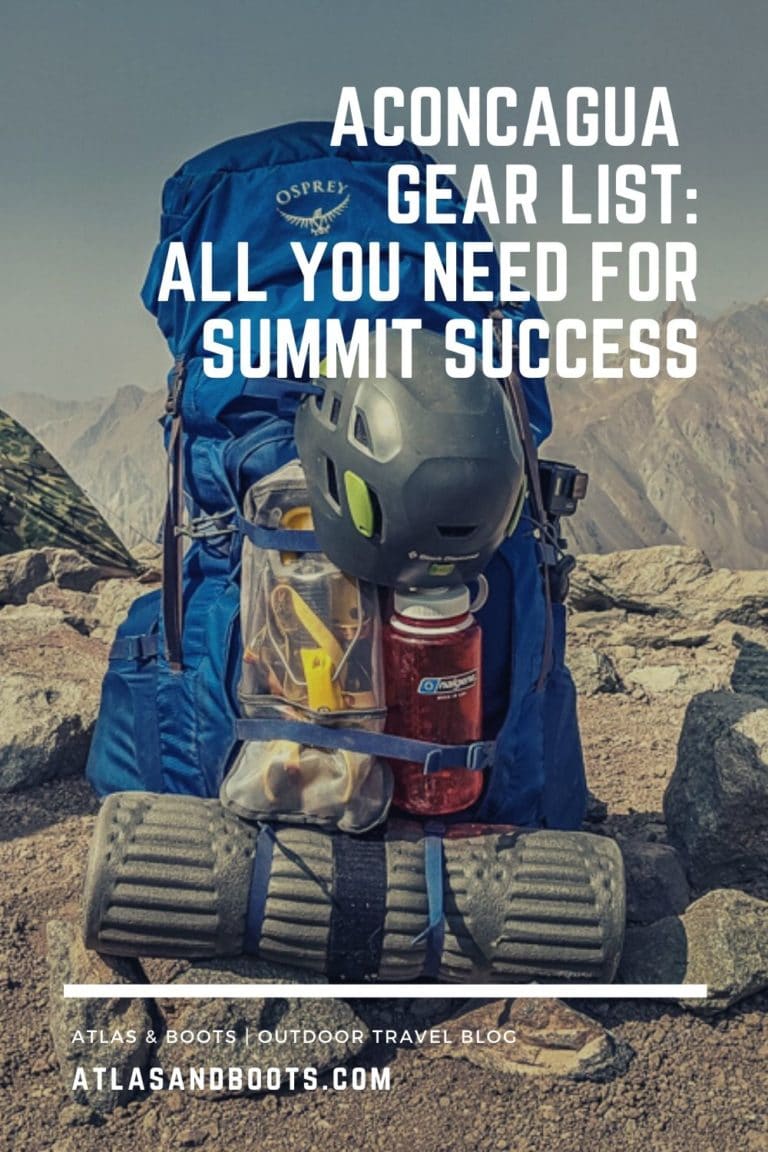 ---