After 70 countries and seven continents, Kia shares her tried-and-tested beauty tips for other long-term travellers
When I quit my desk job nearly a decade ago and set off on a trip around the world, I was rightly excited but also naive. I thought that life on the road would free me of the so-called 'beauty tax' – the price that women pay merely for being women.
This tax is paid with money but also time: minutes and hours that turn into days and weeks spent applying eyeliner, blow-drying hair, filling in brows, blotting lipstick, filing nails and the multitude of other things we do to keep up appearances. I thought that instead of spending hours every week getting ready for the office, I would embrace the ugly comfort of hemp skirts and Birkenstocks and become newly liberated.
After setting off, however, I quickly discovered that long-term travel has challenges of its own. A searing sun like the one we found in the South Pacific turned my skin leathery and my hair into straw. My sleep patterns were disturbed by constantly changing hotels, and an unbalanced diet left me tired and bloated. I realised that I did still care about the way I looked, not least because it affected my health and mood.
Ten years on, I follow 10 cardinal rules whenever I'm on the road. Below, I share these hard-earned beauty tips for long-term travellers so you can start your trip informed.
1. Be very wary of the sun
Unlike Peter, I tan rather than burn in the sun, so when we set off on our trip around the world, I was lax about sunscreen. I grew rather pleased with my deep golden colour but as our trip wore on, I noticed that my legs were becoming dry, cracked and scaly. I had broken the number one rule of long-term travel: sunscreen.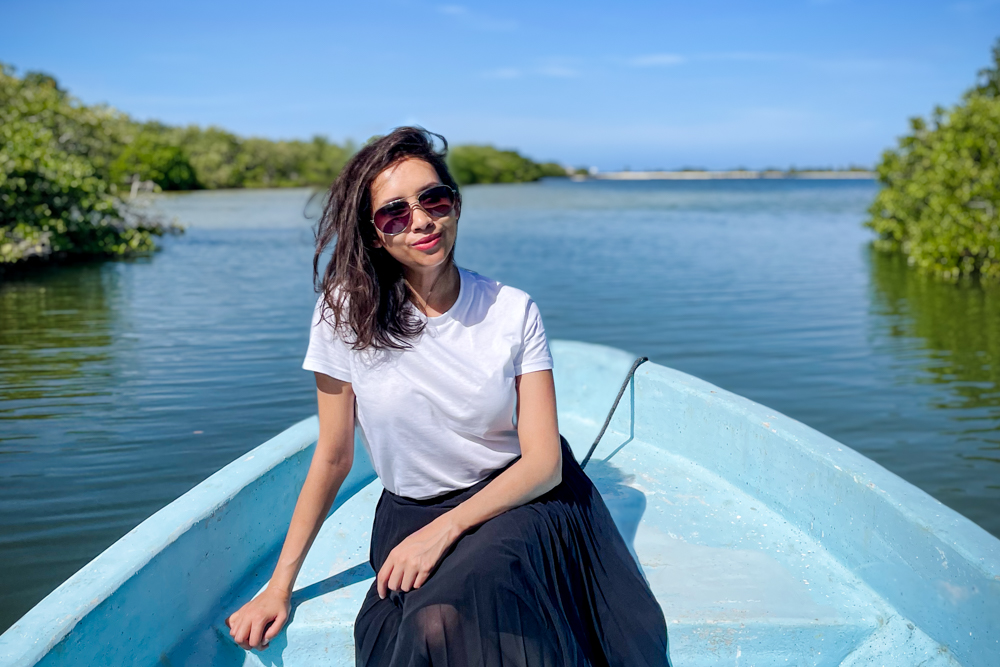 Long-term exposure to the sun will cause premature ageing, damage your hair and increase your risk of getting skin cancer. What's more, if you're a woman of colour like me, you may develop melasma, brown patches of pigmentation that usually appear in your cheekbone area.
With that in mind, it is absolutely essential to wear sunscreen and protect your eyes. I recommend wearing SPF50 and Warby Parker sunglasses, each pair of which includes scratch-resistant, anti-reflective lenses that block 100% of UV rays.
Warby Parker is currently offering a 15% discount when you buy two or more pairs of prescription sunglasses. You can also select up to five pairs to try at home for five days before you decide. There is a quiz available to help you find the frames that suit your face type.
2. Don't touch your face
This is particularly important when travelling. Planes, trains and long bus journeys are fertile ground for germs. Touching your face will give you spots, pimples and breakouts so do your best to refrain. If you're a repeat offender, make sure you carry and regularly use antibacterial hand sanitiser.
In addition, do not scratch any bites – on your face or otherwise. Soothe a bite with some antiseptic cream (I use Savlon) and leave it be!
3. Focus on improving your skin – not covering it
Instead of covering up your skin for a flawless finish, focus on improving it. There are basic steps you can take – drinking plenty of water, cutting down on sugar and, of course, using sunscreen and wearing anti-reflective lenses – but sometimes you will need something more heavy-duty.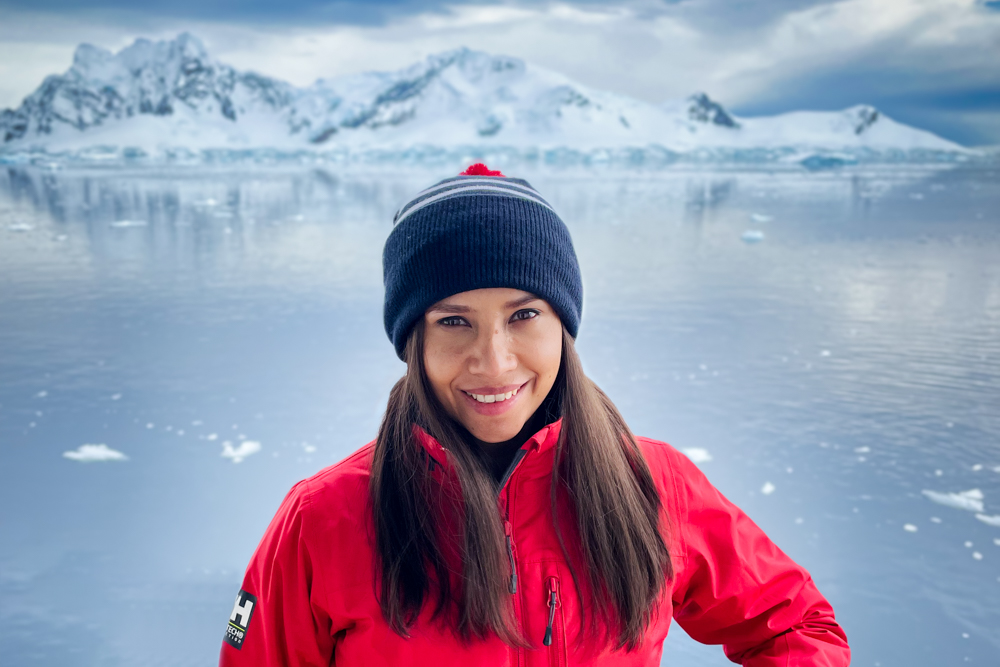 I use a peeling exfoliator once a week but it's likely too heavy-duty for most skin types. A gentler lactic acid exfoliator is a good alternative. Naturally, make sure you read the instructions carefully.
In addition, I use a liquid exfoliant and an anti-oxidant moisturiser every night, which leaves my skin looking fresh and renewed. This is far easier than slopping on foundation every morning only for it to melt in the sun.
4. Reduce eye bags
One of my greatest beauty bugbears are the stubborn dark circles beneath my eyes. Luckily, I've found two effective methods to reduce them. First, this night serum is worth the hefty price tag. When saving up for our trip around the world, I stopped using it briefly to trim some financial fat. Within two weeks, my bags came back.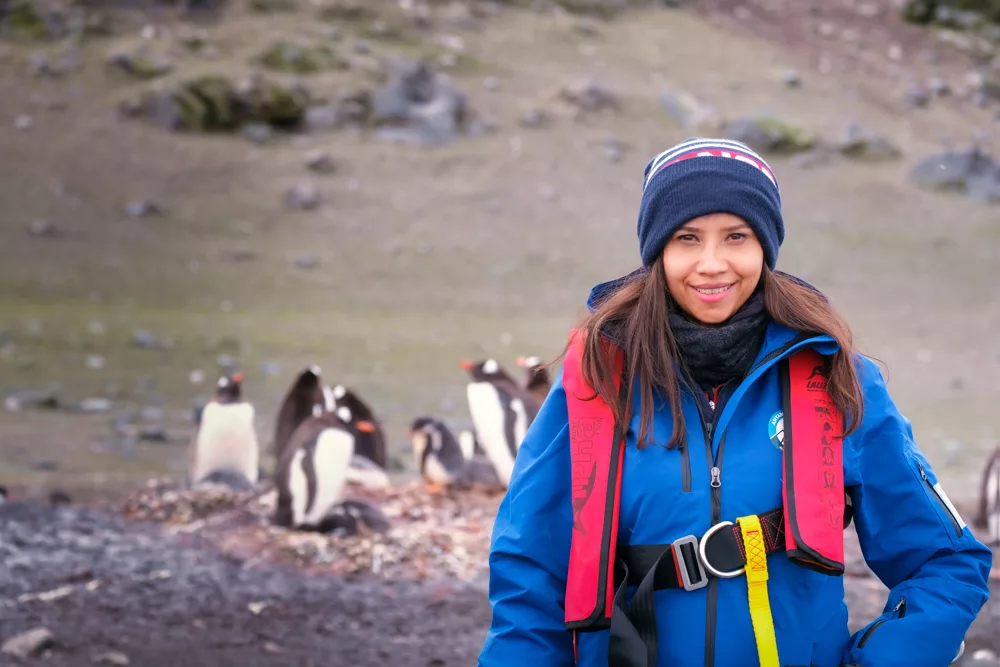 Another method of combat is to take daily iron supplements. Add plenty of sleep and you should see improvement. Finally, I'm told that eating bright fruit also helps (kiwi, grapes, strawberries, papaya, guava). Thankfully, there was plenty of it in the South Pacific.
5. Protect your hair
First, the basics: don't skip conditioner or spend too much time in the sun (see point 1). Preparation is also important. Before leaving for your big trip, start conditioning your hair with castor oil once a week. A big bottle costs a couple of pounds, so it's a great alternative to expensive products like Moroccan Hair Oil and Argan Oil. Rub the oil into your hair from roots to tip and leave it overnight.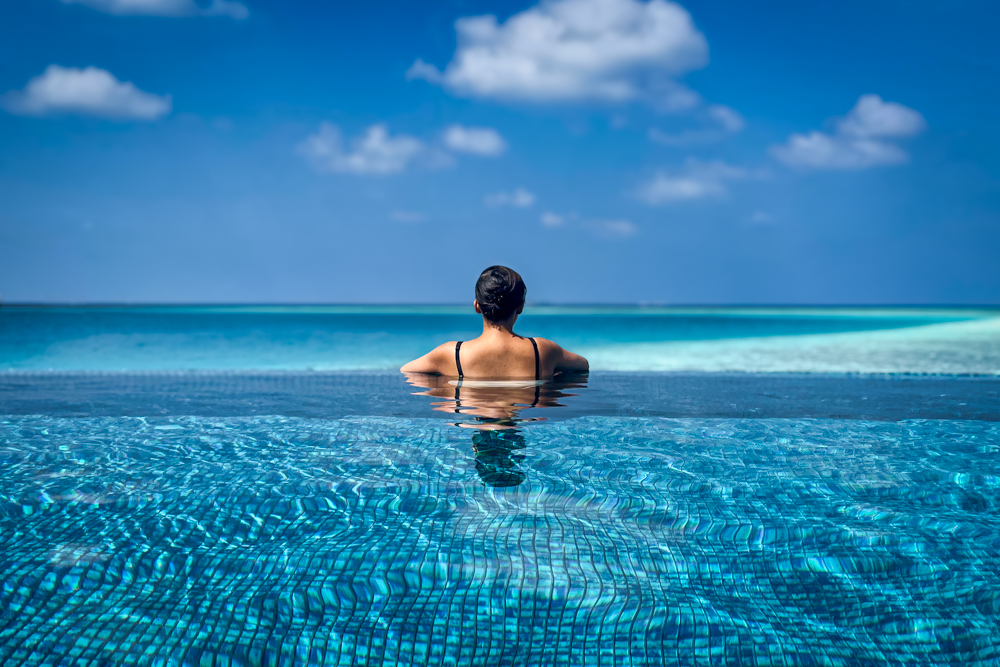 I don't tend to take castor oil with me on the road to keep my luggage as light as possible but it definitely helps to prepare my hair for the assault of long-term travel.
I also take hair growth supplements once a day. Again, this is quite pricey but it does what it says on the box. A wide-brimmed hat will also help protect your hair from the sun.
6. Use a practical alternative to dry shampoo
Dry shampoo has been a godsend for women with fine, limp hair like mine. A spray at the end of a long day spruces it right up. Unfortunately, a bottle doesn't last very long and I wasn't able to buy any in the South Pacific. A small bottle of talcum powder is a good alternative.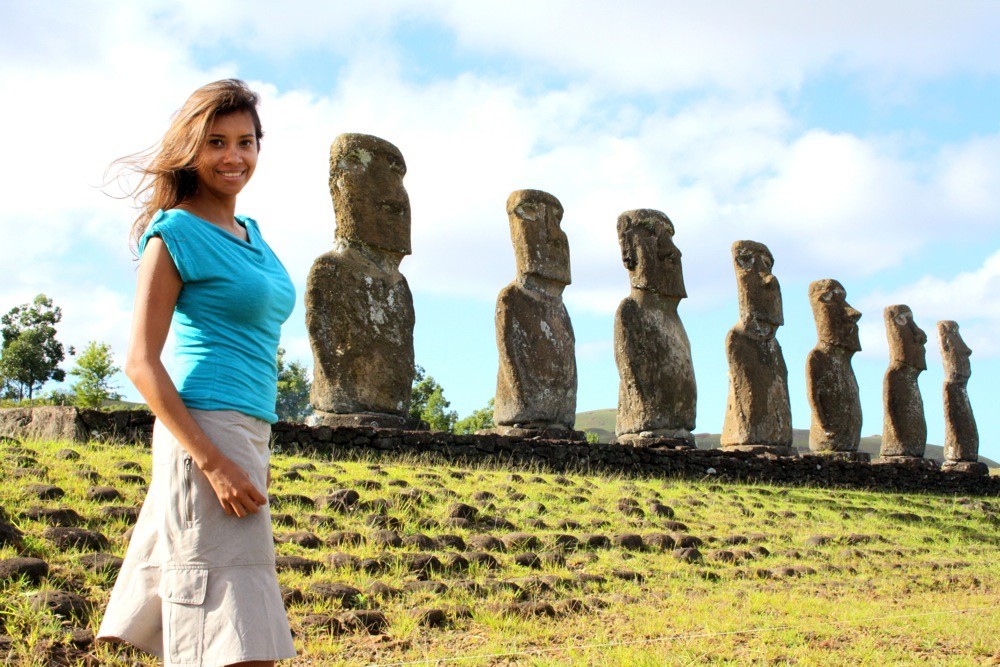 Sadly, it's a better solution for blondes than brunettes, but it does work as long as it's blended well enough. Simply tip your hair down, sprinkle some powder onto the palm of your hand and run it through your scalp and roots, making sure to rub it in properly. The powder will soak up excess grease and oil, leaving you with fresh(er) hair instantly. I've read that pure cocoa is a good alternative for brunettes but I'm yet to give it a try.
7. Pack the ultimate multi-purpose product
Vaseline. It's invaluable. It protects your lips, soothes cuts, burns, sores and grazes, tames flyaway hair, adds volume to lashes, moisturises cuticles, adds a healthy glow to cheekbones, calms windswept brows and so much more. Pack a pot and keep it in the fridge to prevent it from melting. You will use it.
8. Don't overdo the perfume
A summer spritz or two might keep you smelling fresh but it will attract mosquitoes. You're less likely to be affected indoors but heading out in a fruity or floral scent will attract the pesky buggers. Stay au natural instead.
9. Wax on, wax off
Unwanted hair can be difficult to deal with on the road. Shaving doesn't last very long and can get expensive. Waxing is slow and reliable treatments can be hard to come by in remote destinations. As such, I tend to pack an epilator. Opt for one that is cordless and suitable for both wet and dry use. For me, the extra weight is worth the convenience.
10. Don't overindulge
I know, I know – you're on holiday but when you're away for a long trip, it's best not to overindulge. Make sure you get regular exercise whether it's walking, hiking, swimming or any other form of leisure sport.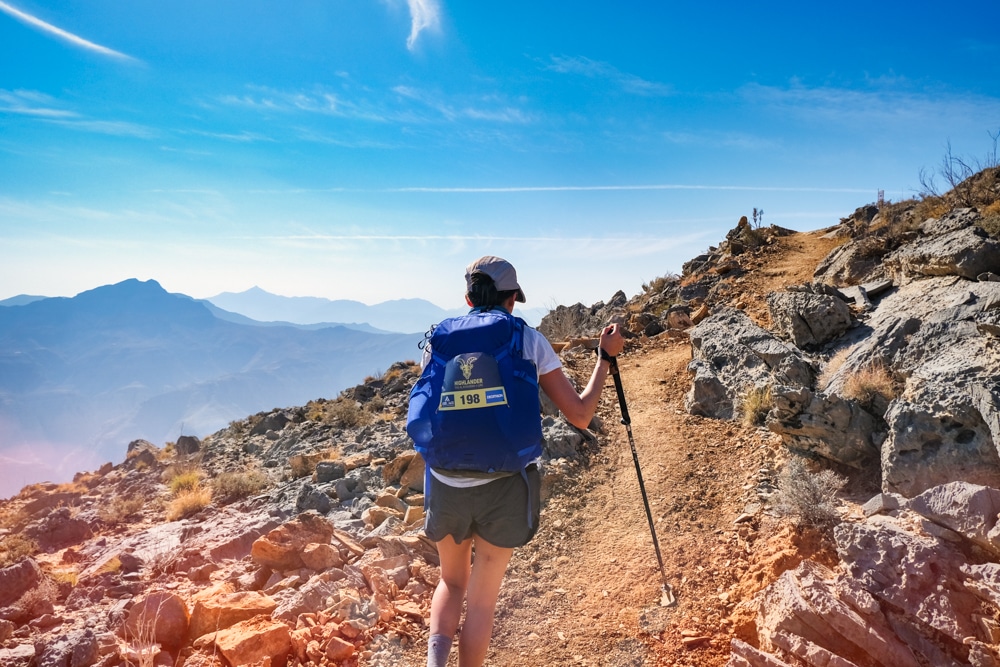 If you're on a budget, it can go one of two ways: you'll eat lots of lean, healthy food like fruit and salad, or you'll eat lots of cheap junk food like chips and burgers. Make a conscious effort to make healthy choices. Eating junk might be okay when you're on a two-week break in Thailand but doing it on a long-term trip will leave you looking and feeling less than your best.
It's important to remember that few of us can look like Bella Hadid on the beach but we can make healthy choices that will help us in the long run. Now go forth and glow.
---
Lead image: Atlas & Boots