We reveal the best viewpoints in New Forest National Park in Hampshire, perhaps the UK's most underrated park
We recently spent a few days exploring the New Forest and unearthing the best New Forest cycling routes in the process. Despite the poor weather during our trip (welcome to England!), we did manage to find some great views en route; views that are no doubt incredible on a summer's day of blue skies and sunshine.
Established in 2005, the New Forest is the UK's second newest national park. It may lack the dramatic lakes and peaks of its more famous peers buts its extensive heathland, picturesque forests and 3,000 wild ponies make the park a worthy outdoor destination.
Unfortunately for us, despite visiting in late spring, England's erratic weather made the scenery a bit of a challenge. Not to be thwarted, we tried our hardest to seek out the best viewpoints in New Forest National Park.
Best viewpoints in New Forest National Park
We've plotted the viewpoints on the below Google Map and include the GPS coordinates to help you navigate to the access points. The New Forest is flatter in the southern parts of the park, so the majority of vista points can be found in the more rugged northwest. All of the viewpoints we've listed have free parking and easy access to hiking and cycling trails.
1. Burley Car Park
GPS coordinates: 50°49'29.4″N 1°41'50.1″W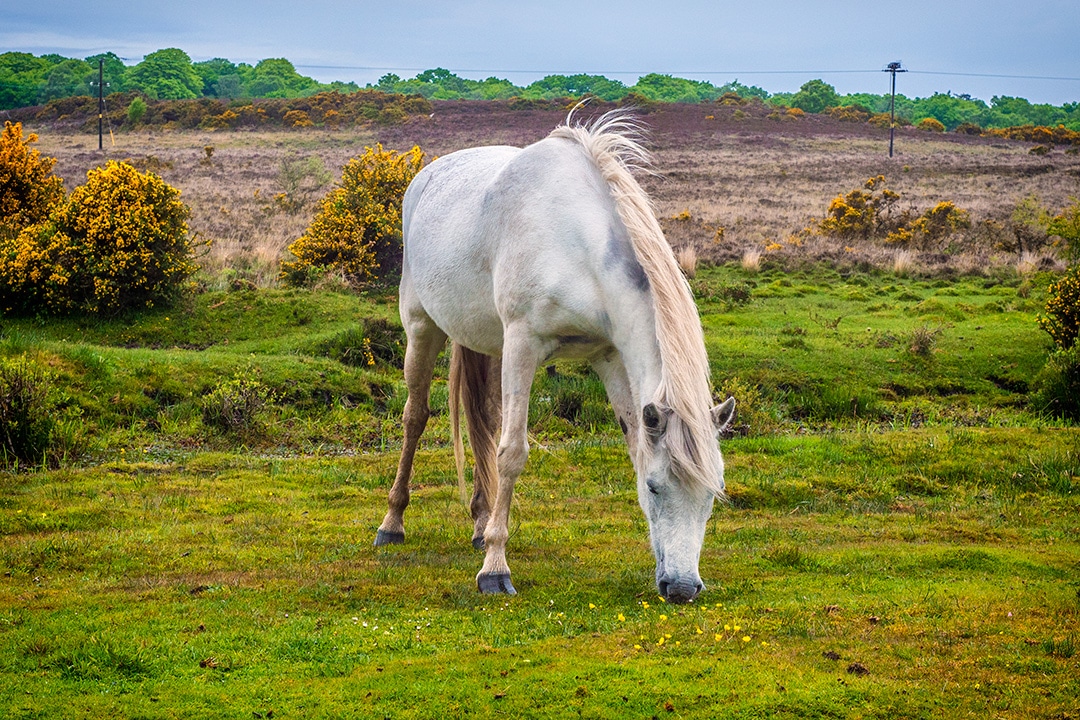 2. Castle Hill Lane
GPS coordinates: 50°49'42.9″N 1°43'01.1″W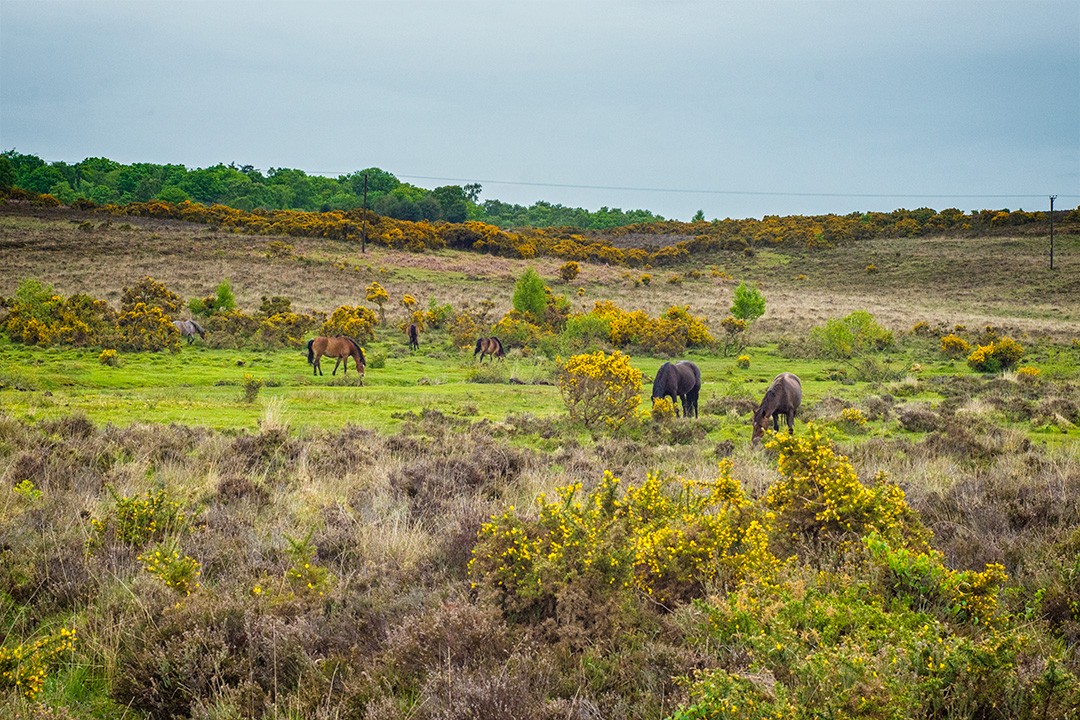 3. Picket Post Car Park
GPS coordinates: 50°51'04.0″N 1°43'41.5″W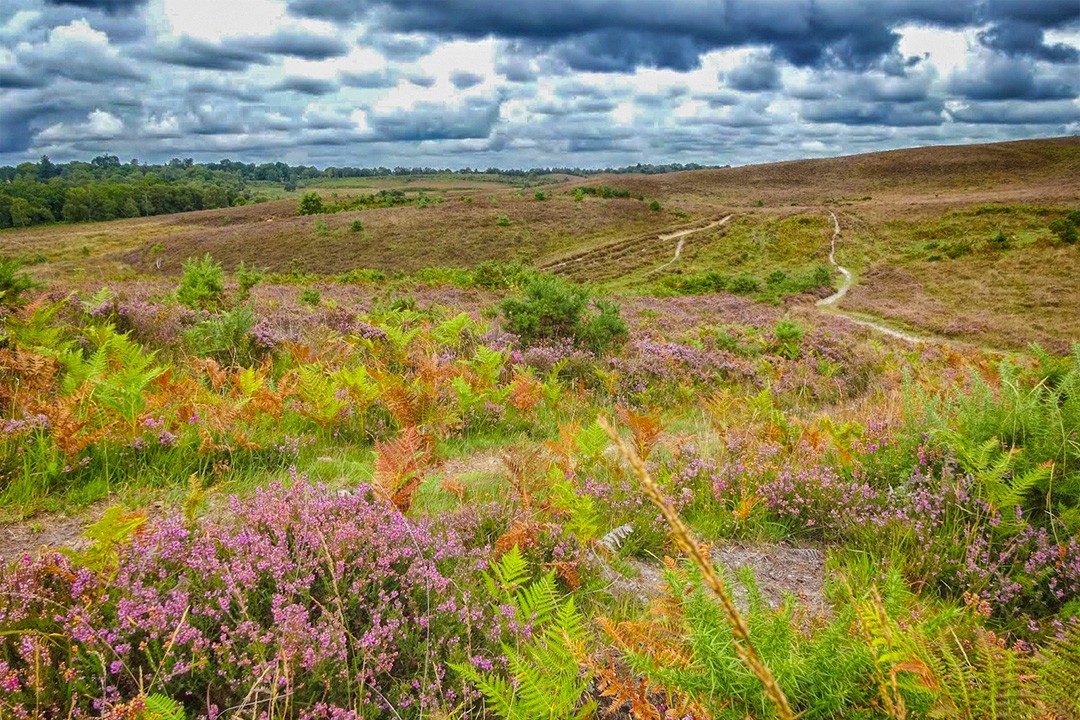 4. Acres Down Car Park
GPS coordinates: 50°53'10.8″N 1°37'15.5″W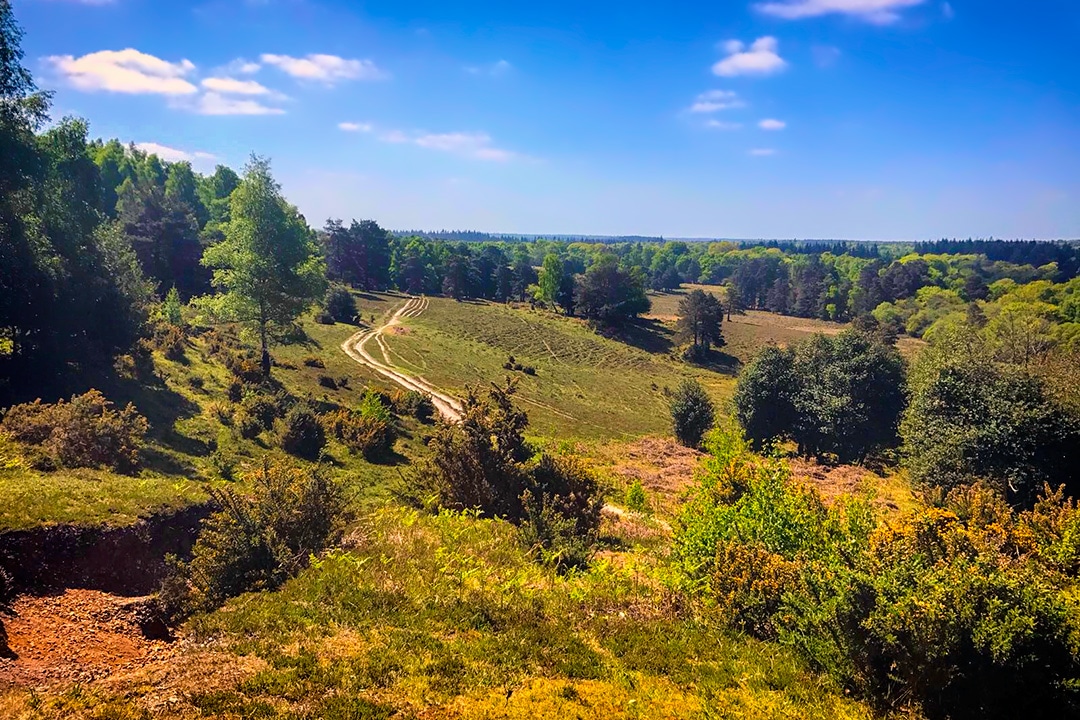 5. Wilverley Inclosure Car Park
GPS coordinates: 50°48'30.1″N 1°38'29.1″W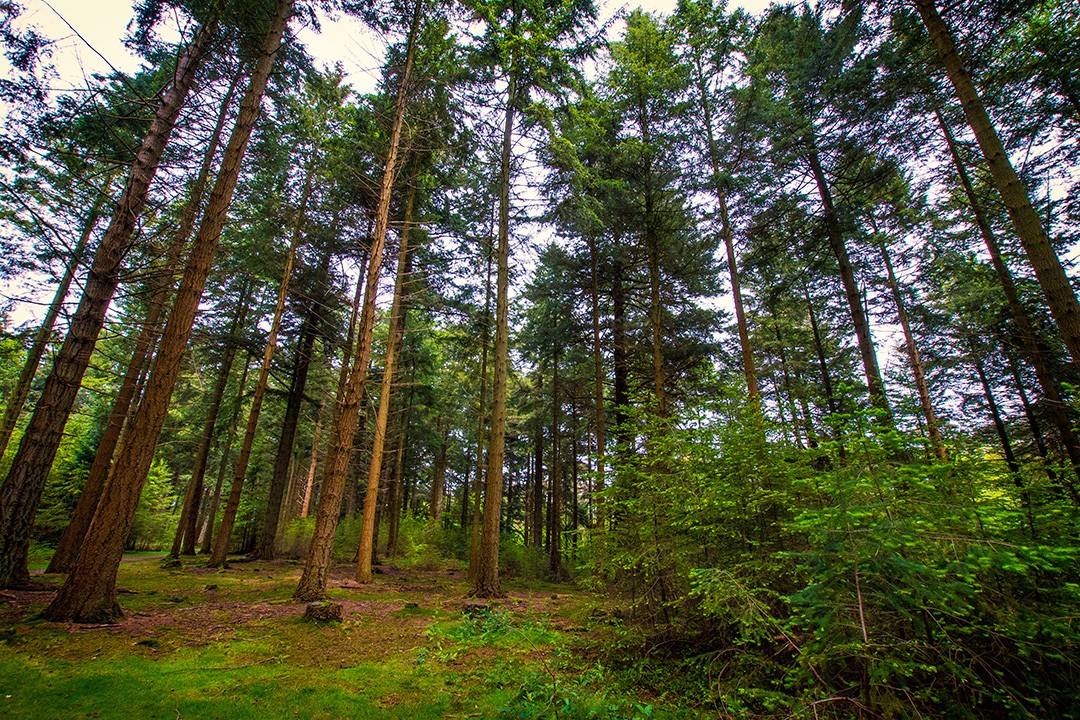 6. Deadman Hill
GPS coordinates: 50°56'55.2″N 1°43'34.0″W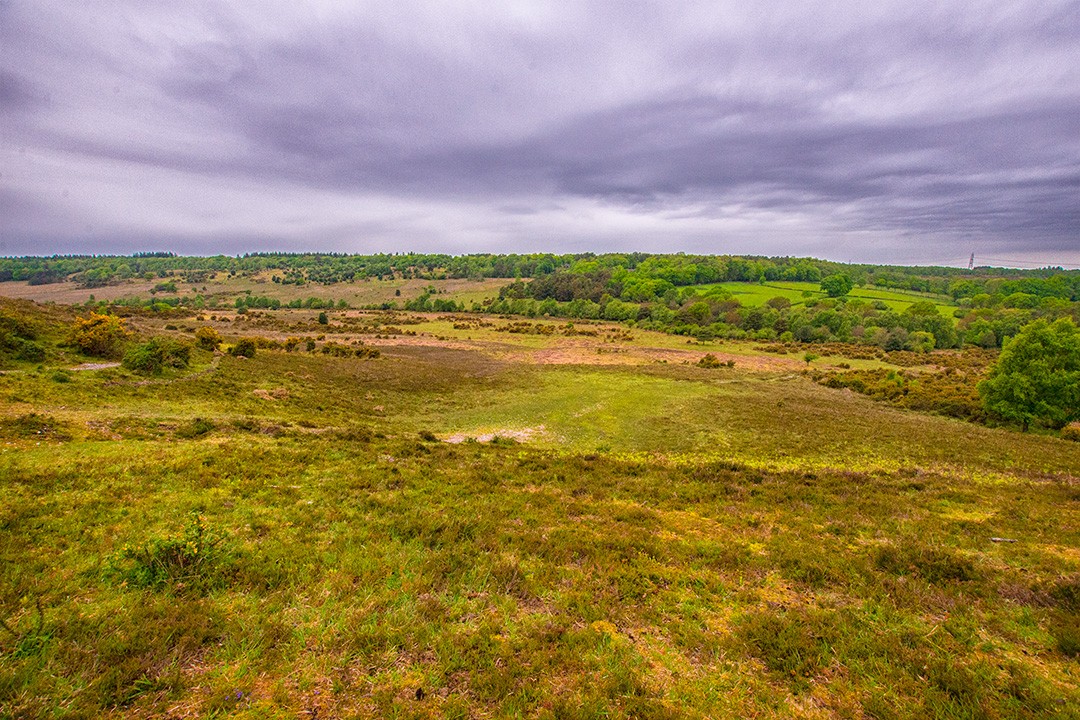 7. Ashley Walk
GPS coordinates: 50°56'23.0″N 1°44'10.9″W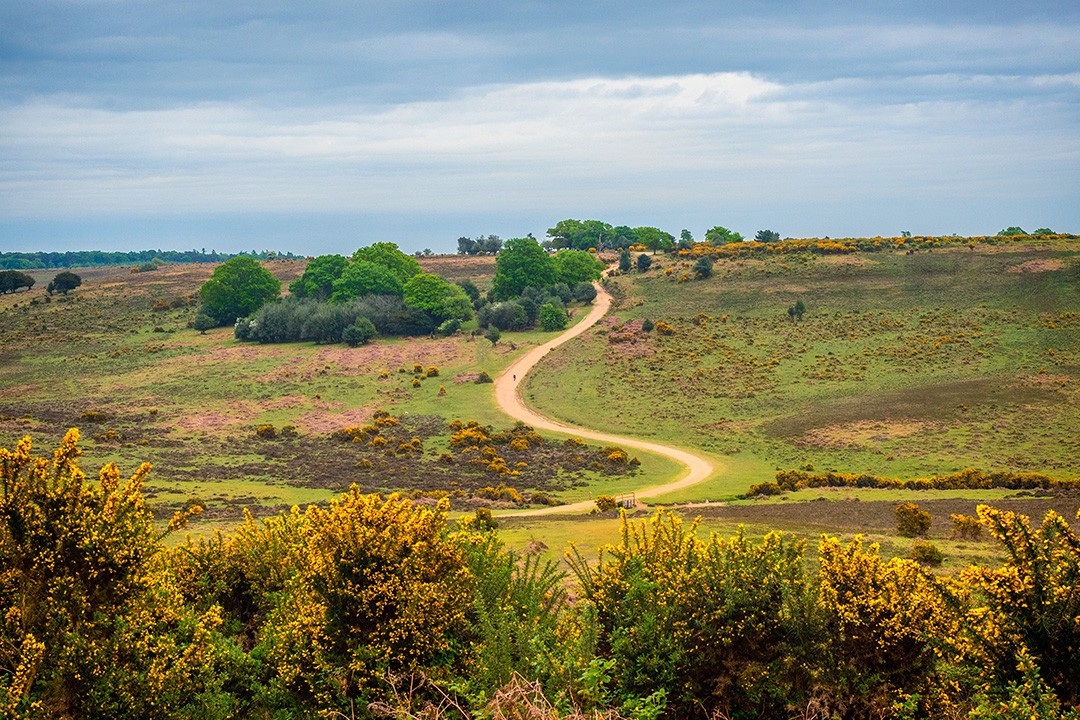 8. Godshill Cricket Ground
GPS coordinates: 50°56'05.0″N 1°44'35.4″W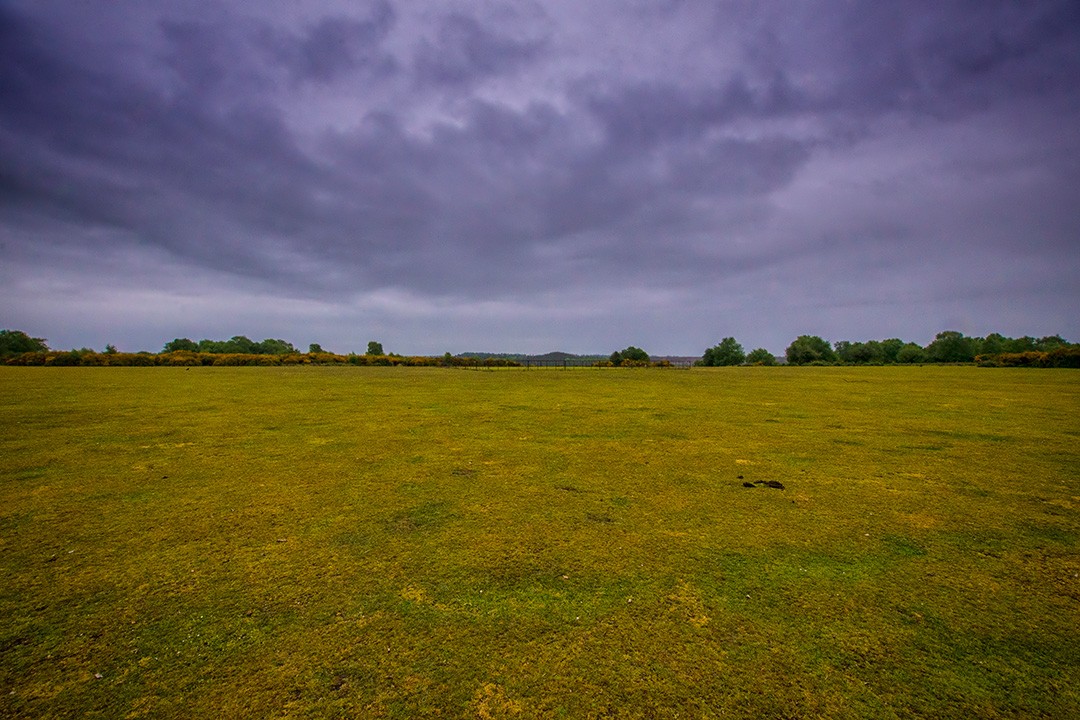 9. Godshill Inclosure
GPS coordinates: 50°56'35.7″N 1°45'00.4″W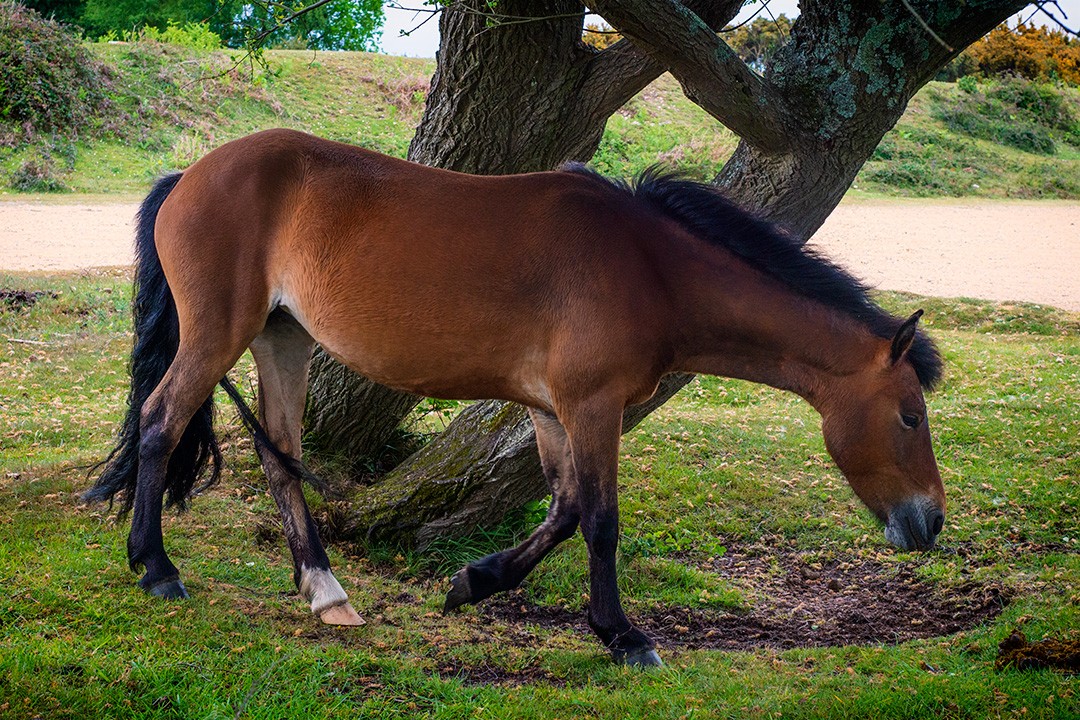 10. Castle Hill
GPS coordinates: 50°56'57.5″N 1°45'30.1″W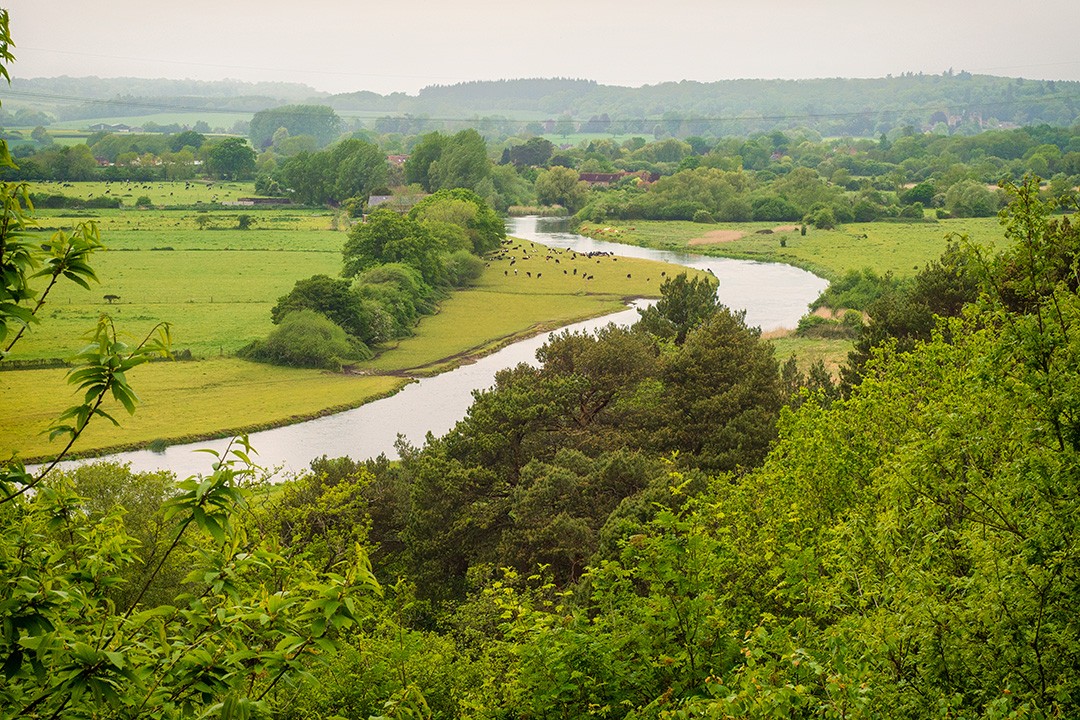 Best viewpoints in New Forest National Park: The essentials
What: Exploring the best viewpoints in New Forest National Park.
Where: We stayed at the charming Wayside Cottage run by the even more charming Trish and Ian. The cottage has six delightful rooms, all with wifi, flat-screen TVs, en-suite bathrooms, super comfortable beds and wide windows letting in plenty of light. The cottage also has free parking on site. In the mornings, a delicious (and bountiful) breakfast is served in the elegant dining room and there is tea, coffee and homemade cake available in the lounge throughout your stay.
When the weather's good it's worth making use of the grounds of the cottage which is fronted by beautiful purple wisteria. Take the time to have a chat to Trish and Ian who have led fascinating lives as a chef (Trish) and airline pilot (Ian) in Zimbabwe.
Atlas & Boots
When: As we well know, good weather is never guaranteed in England, but June to August is without doubt the driest and warmest time of the year. However, it's also peak season and availability could be an issue, particularly during the school holidays from the end of July through August. With this in mind, the shoulder seasons (Apr-May and Sep-Oct) are also good times to explore the New Forest.
How: We hired bikes from Forest Leisure Cycling centre that has a fleet of bicycles available including tandem, children's and electric bikes as well as cycling trailers for dogs and children. The prices below are for 24 hours and include helmets, backpack, pump, lock, toolkit and a mobile mechanic backup. See their website for additional equipment, rates and discounts.
| | |
| --- | --- |
| Adult Premium Suspension | £17.50 |
| 29er | £20 |
| Tandem | £35 |
| Electric Bike | £29 |
They also stock local guidebooks and detailed maps (also available in their online shop).
Visiting the national park is free and there are myriad free car parks throughout the park with access to hundreds of miles of hiking and cycling trails.
South West Trains run from London Waterloo to several major stations near the New Forest including Portsmouth, Southampton, Bournemouth and Poole. Journey times are usually between 1-2.5h. Additional stations within the park include Ashurst, Beaulieu Road, Brockenhurst, Hinton Admiral, Lymington, New Milton, Sway and Totton.
National Express provide a range of services from London and southern England that stop at Lyndhurst, Lymington and Ringwood as well as other stops in the New Forest.
We were staying in France at the time so took a ferry from St Malo in France to Portsmouth in the UK, which is the nearest cross-channel port to the New Forest at 50km (30mi) and 65km (40mi) from Burley. Brittany Ferries operates a route between St Malo and Portsmouth.
---
Enjoyed this post? pin it for later…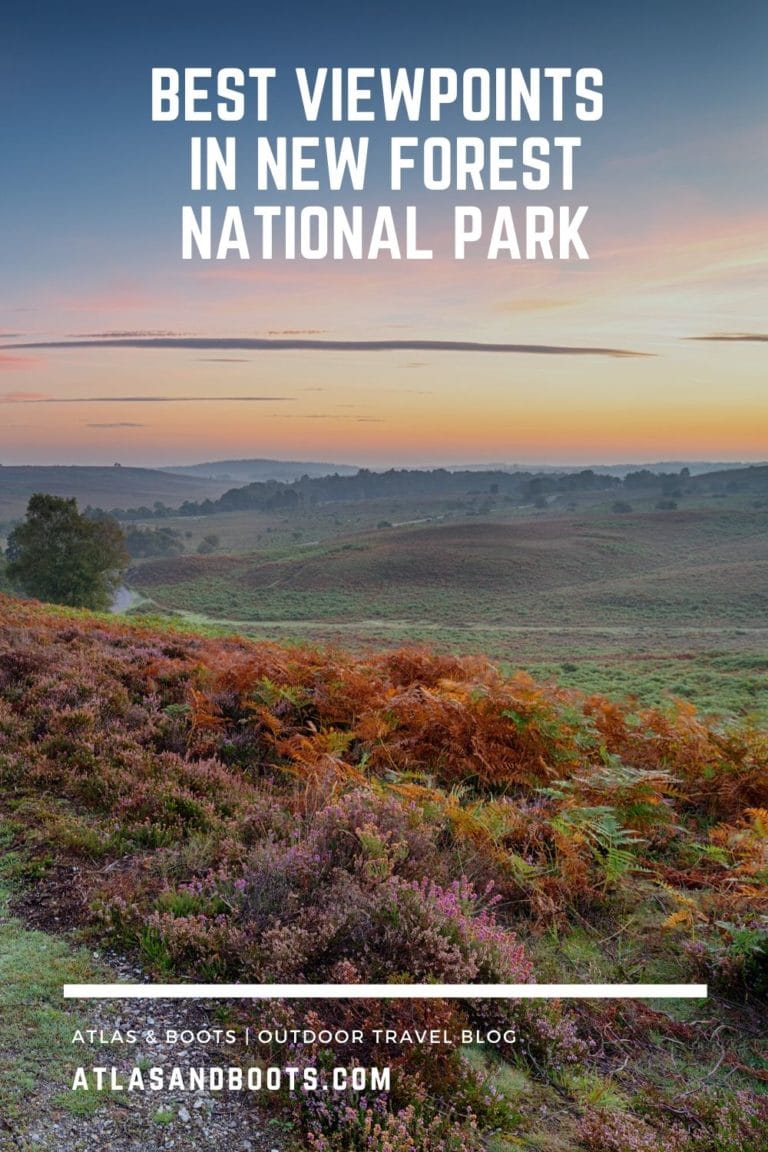 ---
Lonely Planet England is a comprehensive guide to England including New Forest National Park, ideal for those who want to both explore the top sights and take the road less travelled.
New Forest OS Explorer Map is the most detailed and easy to read map at a scale of 1:25,000. It includes tourist information points, popular sites, viewpoints, places of interest and rights of way information.