The eight-thousanders are so ferocious that only 44 people have summited them all. We explain why they bewitch climbers all across the globe
Most boys grow out of their fascination with mountains and the great outdoors. Those that do not usually end up on the side of a mountain, asking 'what the hell am I doing here?' But, as the saying goes, the best alpinists have the worst memories and so they venture once again into the ether.
My fascination with mountains was piqued as a child when I visited the Glen Coe region in the Highlands of Scotland and eyed the gullies of Ben Nevis, Britain's highest mountain. This fascination has only grown through the years.
My bookcase continues to expand with mountaineering books, from thrilling first-person accounts of difficult first ascents to thick biographies of the world's greatest climbers.
For a past birthday, I received two identical cards that looked like this even though bought independently. Past presents from Kia have included an exclusive screening of Sherpa, a sumptuous tome on maps and copious adventure gear.
I've mentioned my dream to climb the seven summits, but even I wouldn't dare set my sights on the greatest beasts of all: the world's 14 eight-thousanders.
Eight-thousanders: 14 peaks over 8,000m
The eight-thousanders are the only mountains on the planet with 'death zones' where the amount of oxygen in the atmosphere is insufficient to sustain human life (about 30% of that at sea level).
The mountains are all located in the Himalayan and Karakoram ranges in China, India, Nepal and Pakistan and are the only ones in the world over 8,000m (26,247ft).
The first person to climb all 14 eight-thousanders was the legendary mountaineer Reinhold Messner who completed the feat on 16th October 1986. To date, there have been 44 climbers with verified ascents of all 14 eight-thousanders.
In 2019, Nepalese climber Nirmal 'Nims' Purja completed a new speed record by climbing all 14 eight-thousanders in an astonishing 6 months and 6 days, smashing the previous record of just under 8 years. Hailed a legend by the climbing world, Nims is set for superstardom with the release of 14 Peaks, a Netflix documentary about his extraordinary feat.
Below, we chart the challenges and vagaries of these fearsome peaks.
14. Shishapangma
Elevation: 8,027m (26,335ft)
Location: China
First ascent: 2nd May 1964
Ascents: 302
Deaths: 25
Duration: 43 days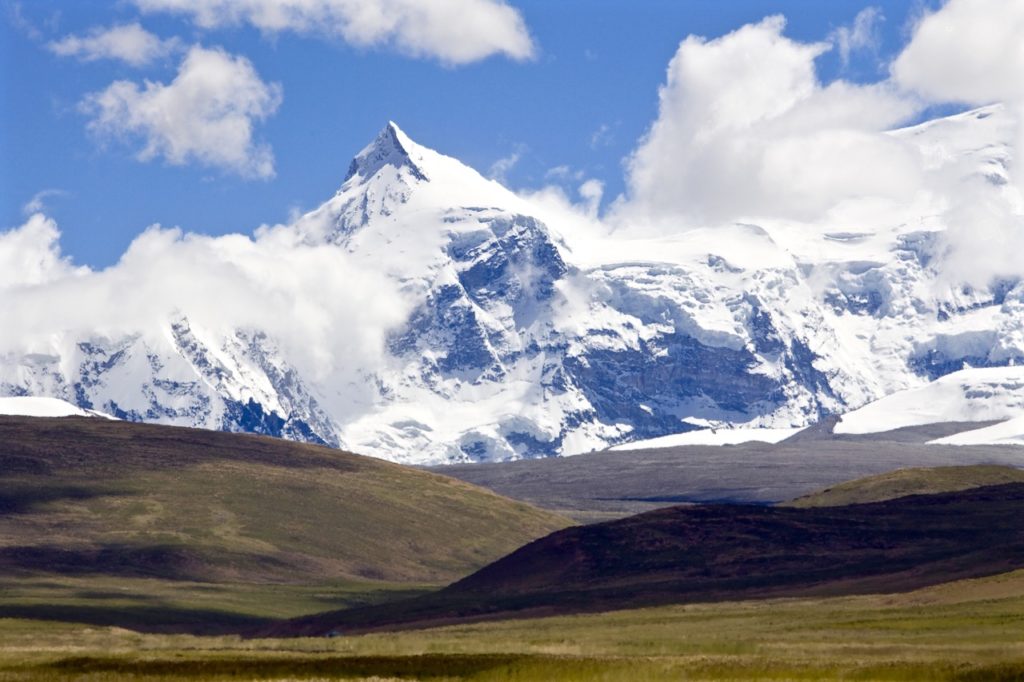 Shishapangma is the lowest of the eight-thousanders and benefits from a short approach to base camp as well as a gentle ascent, but is not necessarily the easiest to summit. Due to its location entirely within the Tibetan region of China, it was actually the last of the eight-thousanders to be climbed.
It is not a technically difficult mountain, making it an ideal first eight-thousander to tackle, but its remoteness is a major consideration.
More info: Adventure Consultants
13. Gasherbrum II
Elevation: 8,035m (26,362ft)
Location: Pakistan / China
First ascent: 7th July 1956
Ascents: 930
Deaths: 21
Duration: 50 days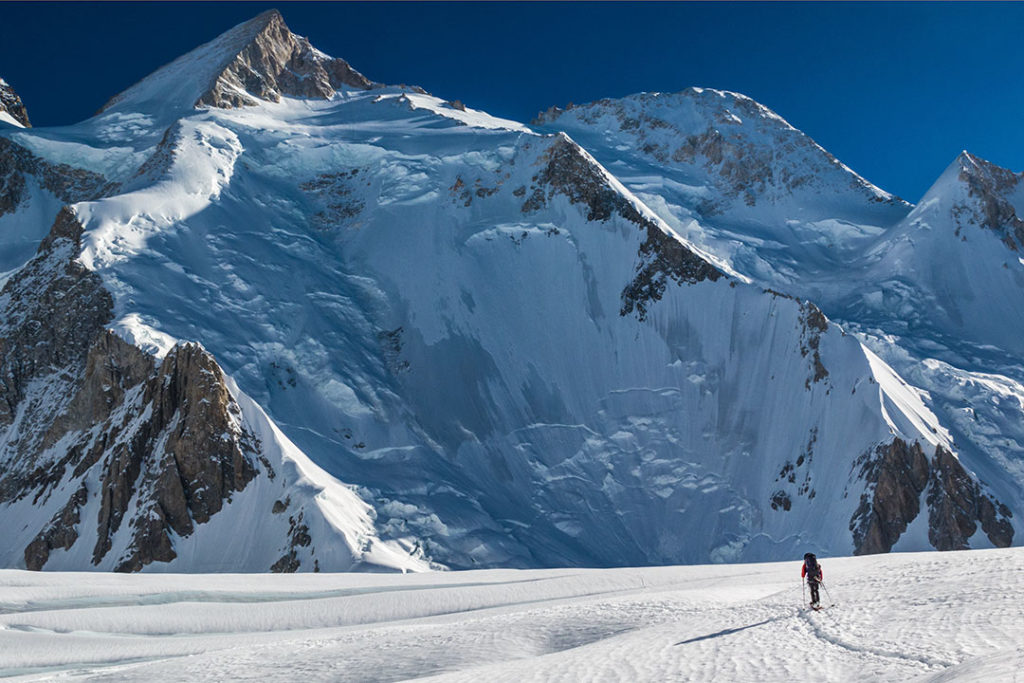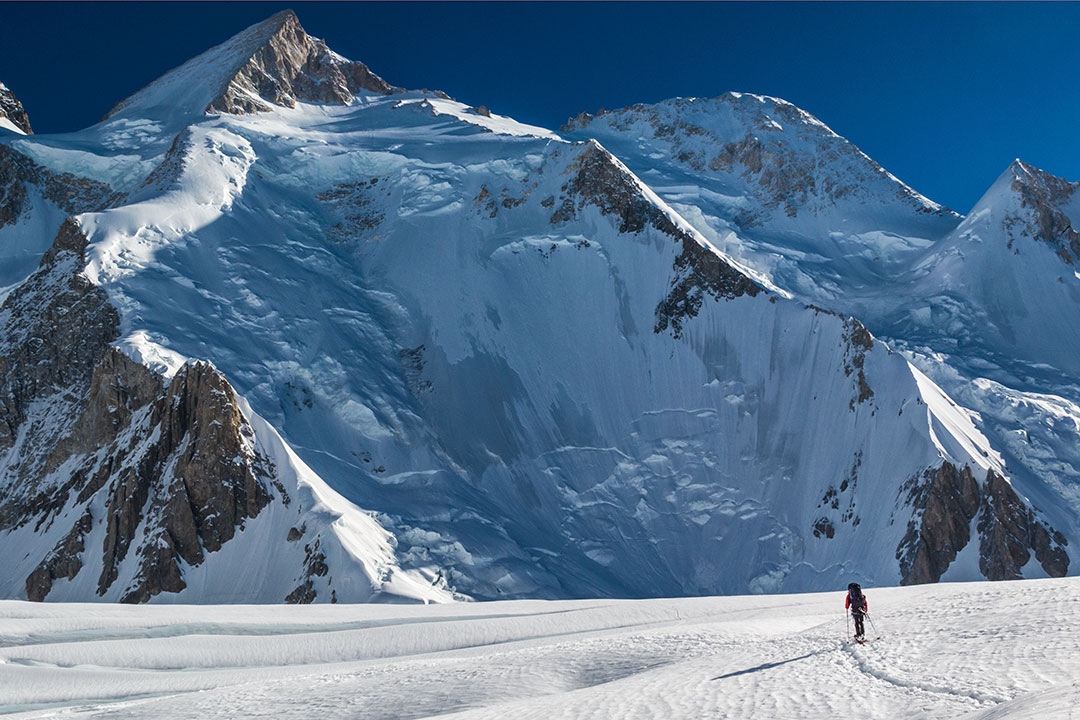 Located in the Karakoram mountain range of the Himalayas on the Pakistan-China border, Gasherbrum II has some pretty impressive neighbours with Broad Peak, Gasherbrum I and the formidable giant of K2 seemingly within touching distance.
Don't be put off though: Gasherbrum II is not in the same league as K2. Regarded as a good training peak for Everest, Gasherbrum II is climbed using three camps with the summit attempt mounted from camp three. Like Shishapangma, the climbing is not overly steep.
More info: Adventure Consultants
12. Broad Peak
Elevation: 8,051m (26,414ft)
Location: Pakistan / China
First ascent: 9th June 1957
Ascents: 404
Deaths: 21
Duration: 47 days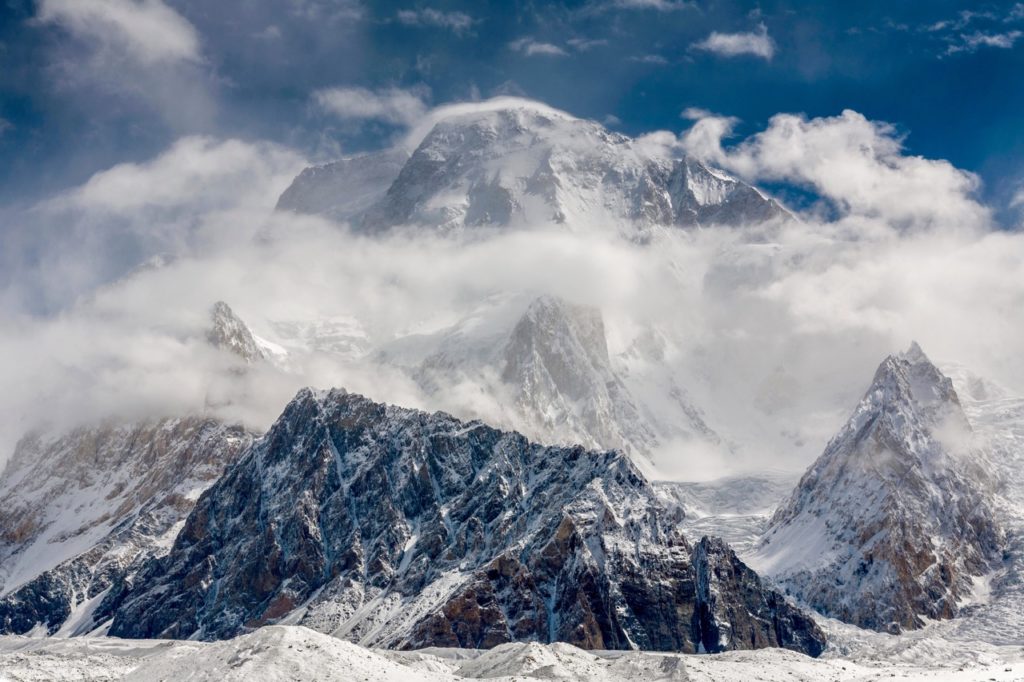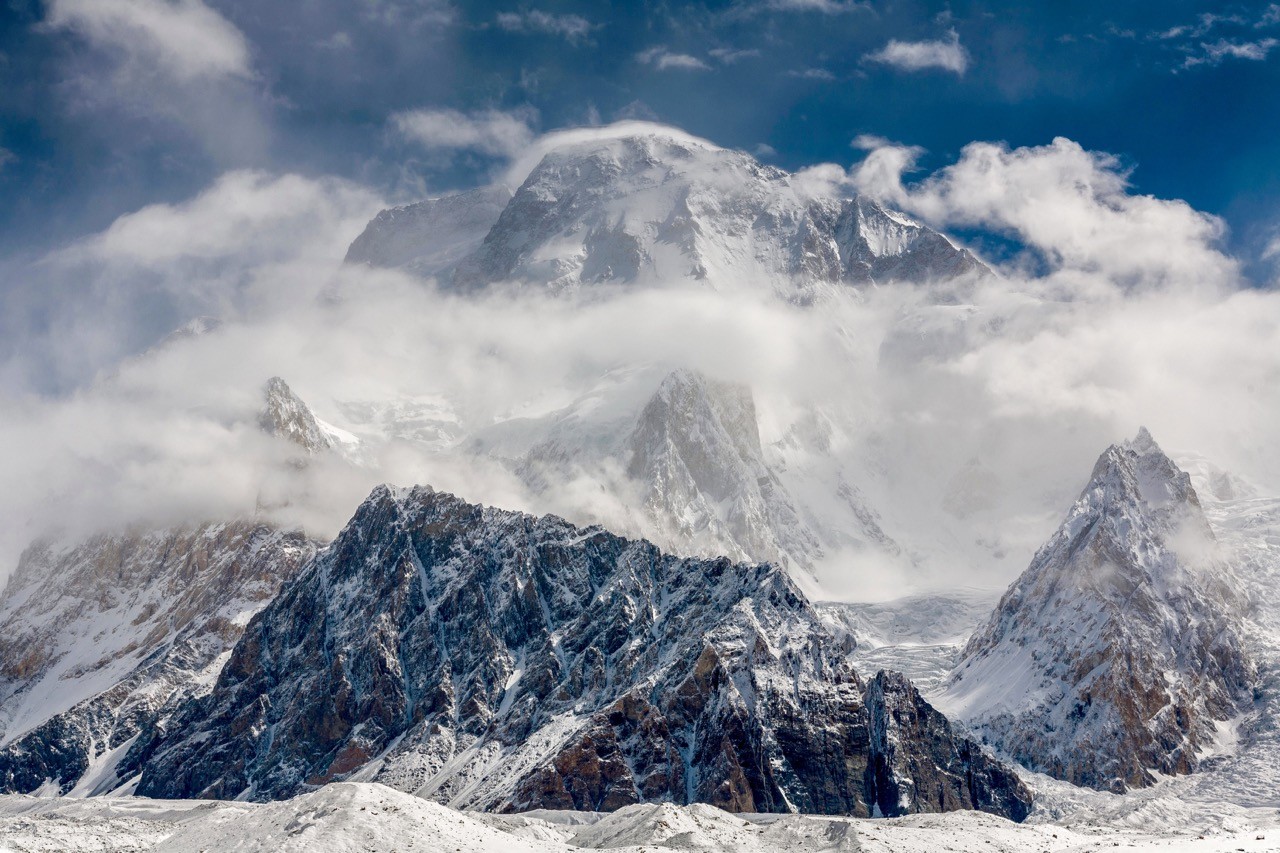 Part of the same massif as the Gasherbrums, Broad Peak has a summit ridge over 1.5 kilometres (0.93 miles) long, hence its name. It is often used by K2 hopefuls as a precursor as it offers good training and altitude acclimatisation.
Again, classed as a less technical climb than many of the eight-thousanders, Broad Peak often appeals to the less technically-skilled mountaineer wishing to climb in the shadow of K2 and the Karakoram range.
More info: Summit Post
11. Gasherbrum I
Elevation: 8,080m (26,444ft)
Location: Pakistan / China
First ascent: 5th July 1958
Ascents: 334
Deaths: 29
Duration: 53 days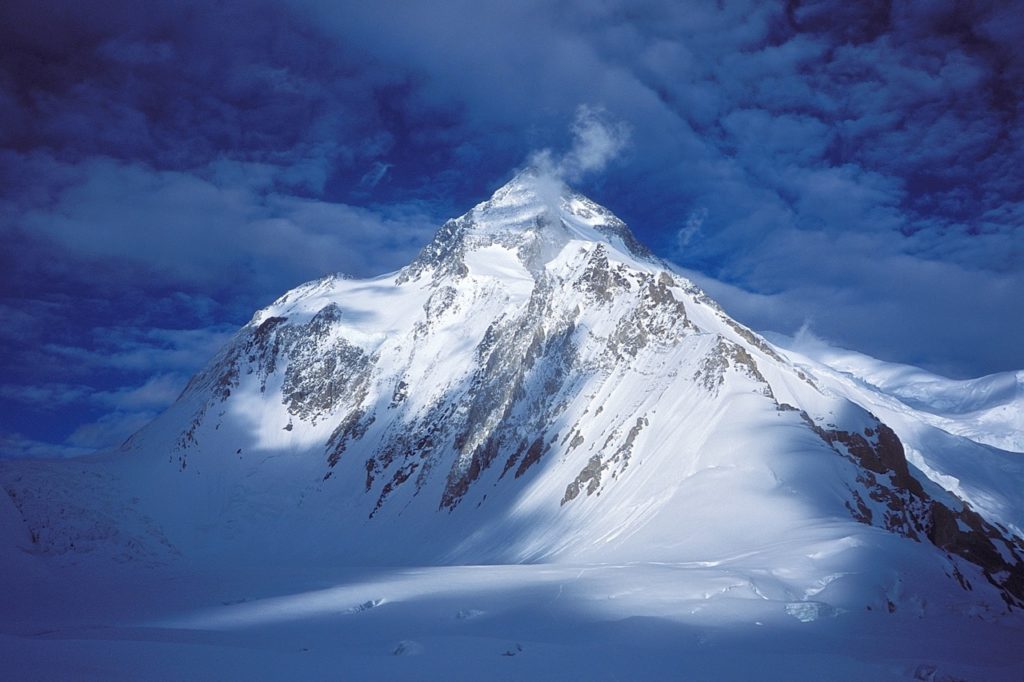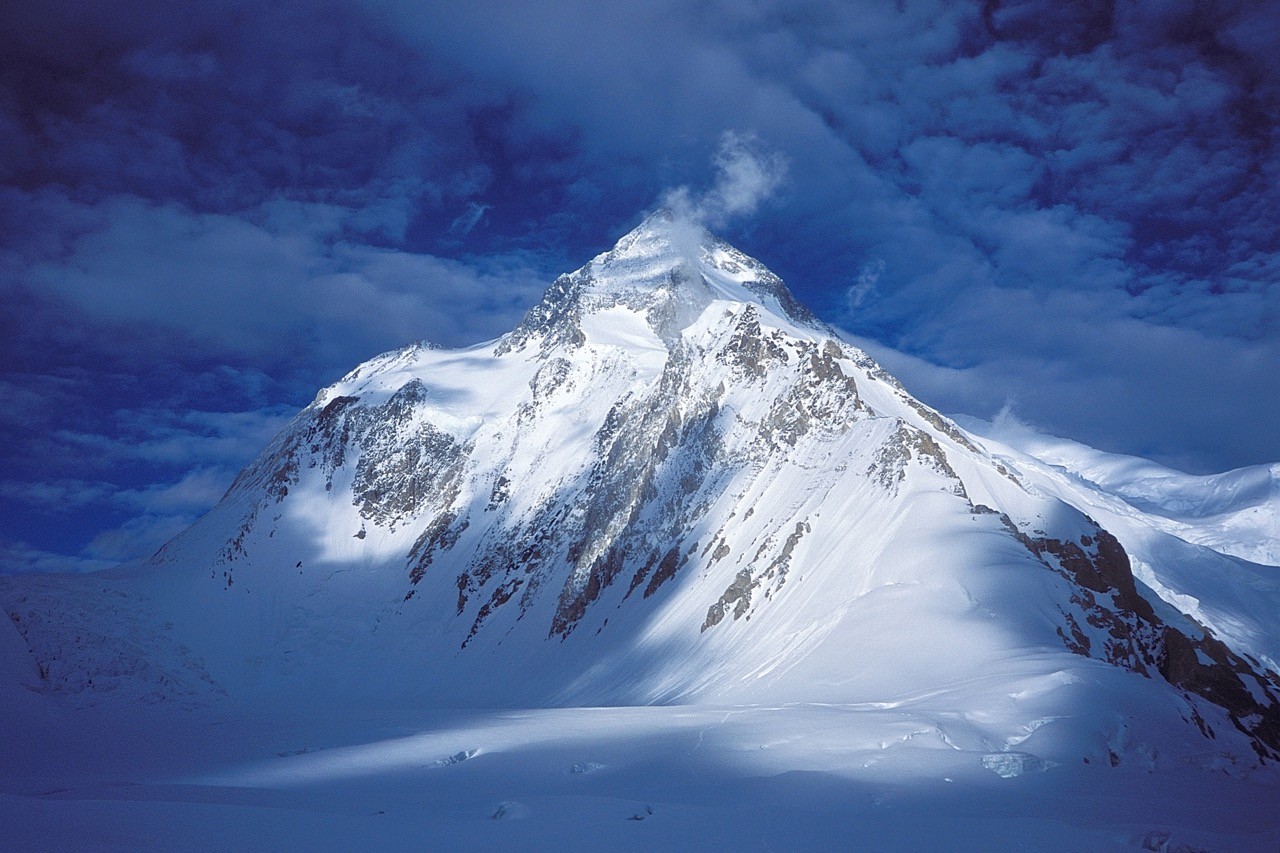 When Gasherbrum I was first spotted from more than 200 kilometres away during the Great Trigonometric Survey of India it was initially designated K5 (meaning the 5th peak of the Karakoram).
It was often referred to as Hidden Peak in reference to its extreme remoteness and today remains one of the least popular of the eight-thousanders, partly due its remoteness but also its illustrious neighbours. Private guided expeditions tend to either focus on either Gasherbrum II or Broad Peak, while K2 is the real draw for serious mountaineers.
More info: Summit Post
10. Annapurna I
Elevation: 8,091m (26,545ft)
Location: Nepal
First ascent: 3rd June 1950
Ascents: 298
Deaths: 75
Duration: 54 days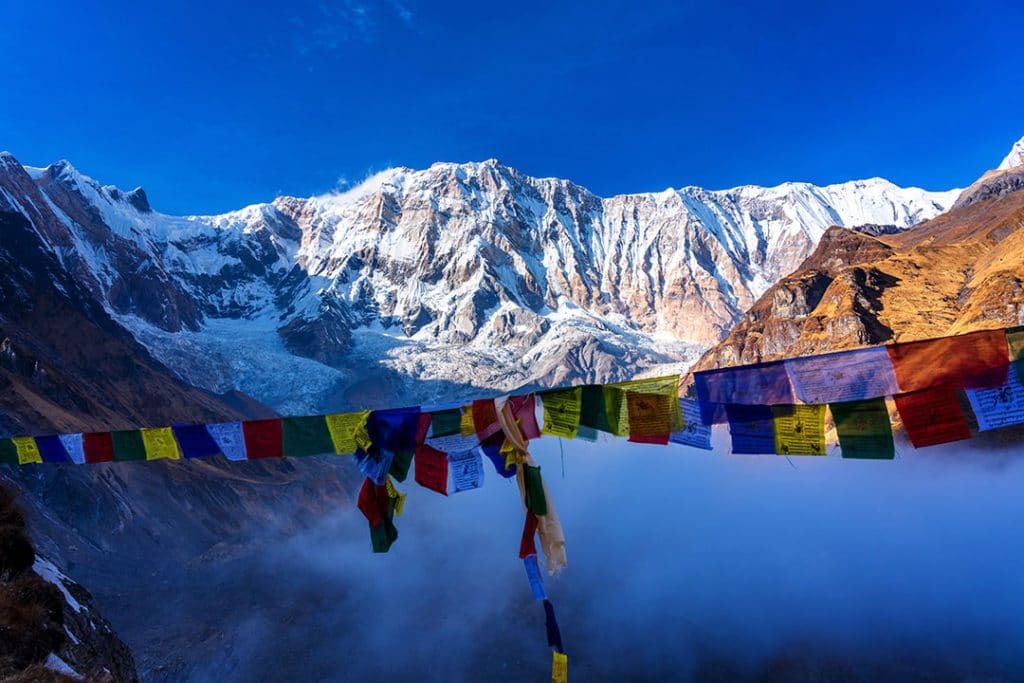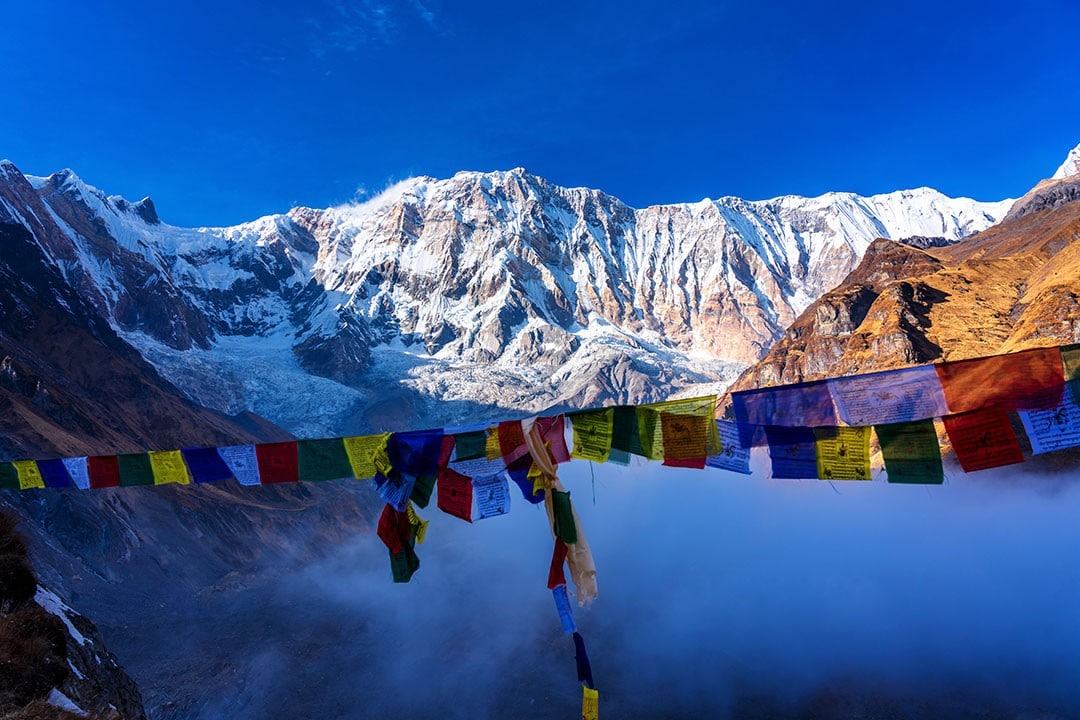 Annapurna is often cited as the most dangerous of the eight-thousanders. It has a high fatality-to-summit rate (298 summits and 75 fatalities) and the fewest overall summits.
Annarpurna I and the wider Annapurna massif is an extremely dangerous place to go climbing. The massif is usually reserved for only the very best mountaineers with just a handful of privately guided expeditions ever taking place on the range.
More info: Summit Post
9. Nanga Parbat
Elevation: 8,126m (26,660ft)
Location: Pakistan
First ascent: 3rd July 1953
Ascents: 335
Deaths: 68
Duration: 43 days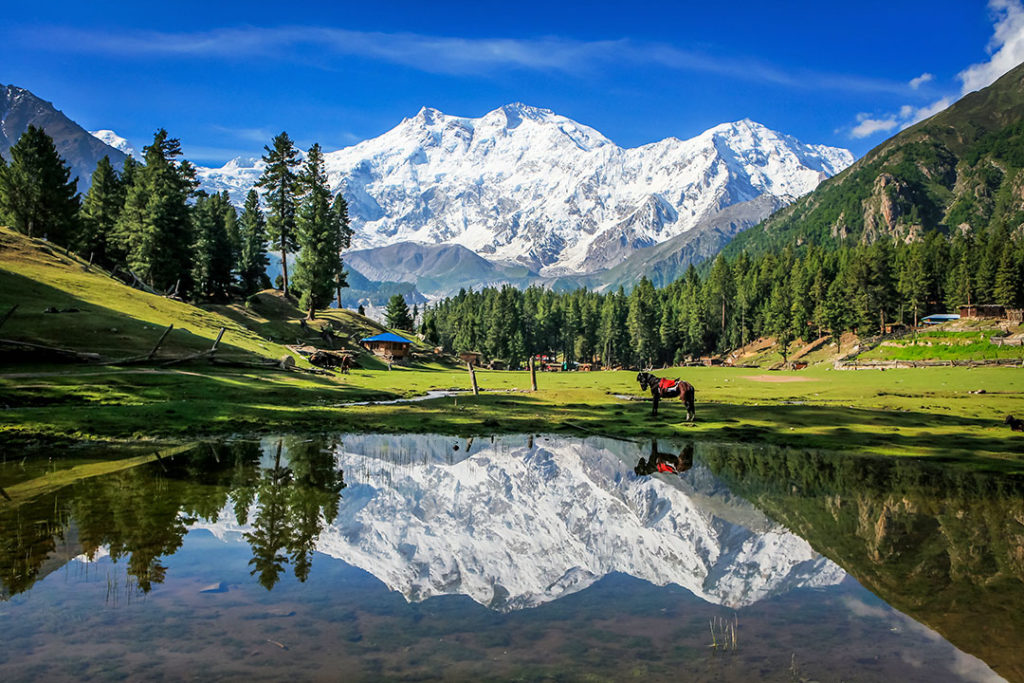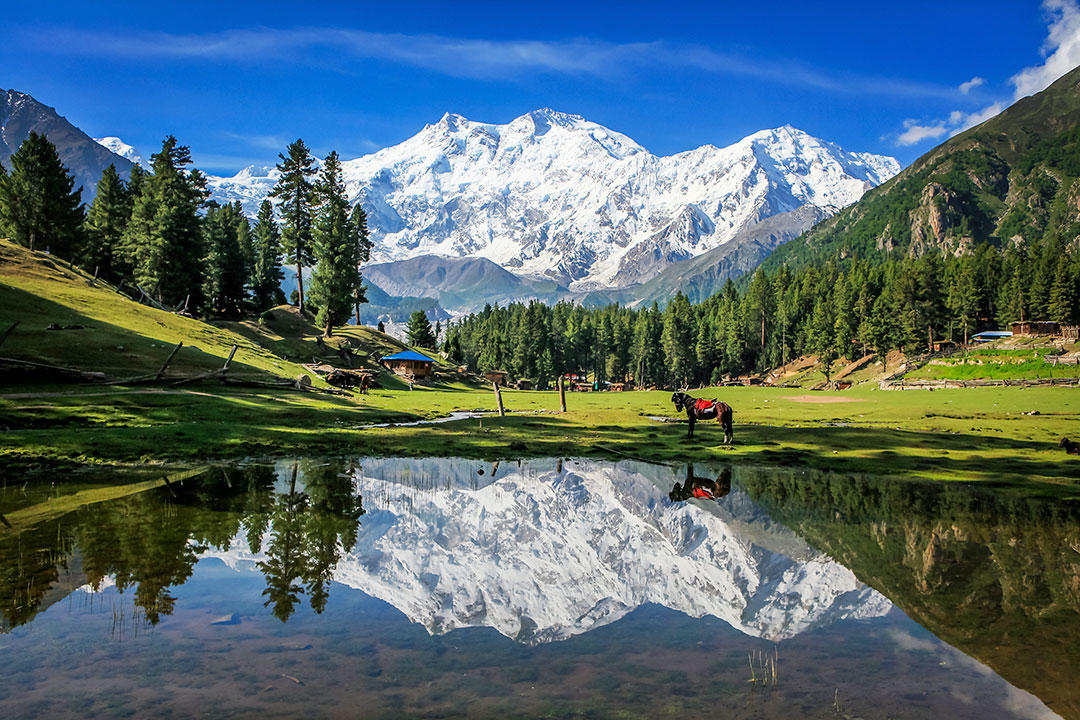 Don't let this mountain's beauty fool you: Nanga Parbat is a notoriously difficult climb. It was once known as 'Killer Mountain' and is the third most dangerous 8,000m peak after Annapurna and K2.
Before 1990, Nanga Parbat had an astonishing death rate of 77%, meaning summiteers were more likely to die than survive. Nanga Parbat is the westernmost eight-thousander. Surrounded by lush forests and glacial lakes, the mountain towers with tremendous vertical relief over the local terrain in all directions.
More info: Summit Post
8. Manaslu
Elevation: 8,163m (26,781ft)
Location: Nepal
First ascent: 9th May 1956
Ascents: 1,464
Deaths: 83
Duration: 42 days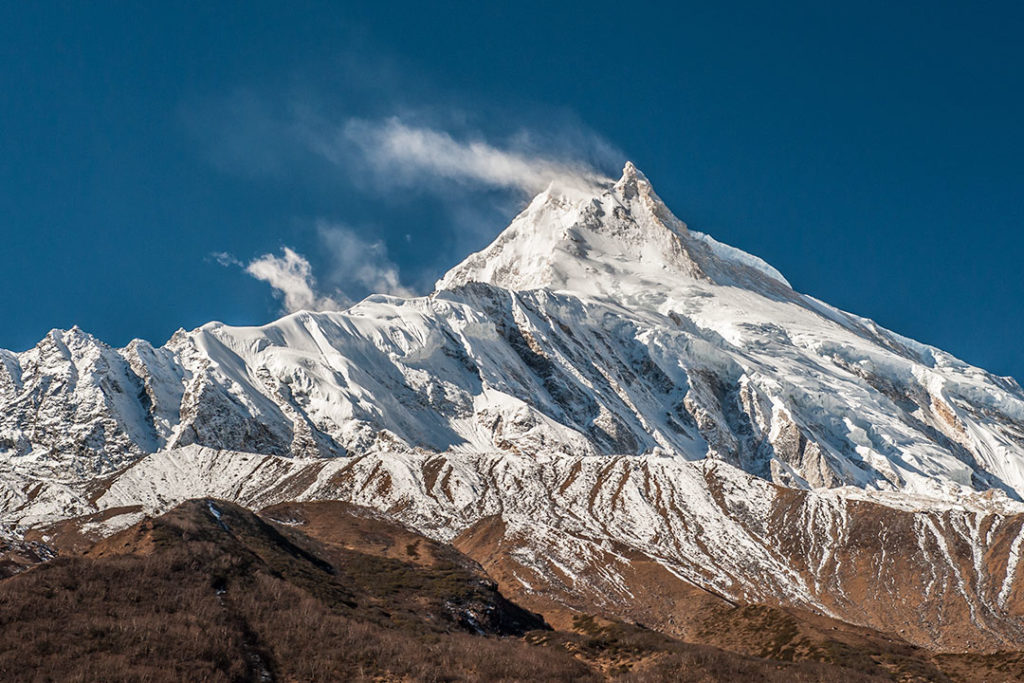 Ah, back to a more 'achievable' climb. Manaslu, the eighth highest mountain in the world, is described by Adventure Consultants as an "enjoyable expedition in an exceedingly scenic region".
Despite its dominating peak, Manaslu boasts long ridges and valley glaciers that offer generally feasible approaches from all directions. Climbers arrive at the base of the mountain via helicopter before acclimatising with day hikes around the surrounding slopes. The climb, partitioned by four camps, ascends moderate slopes before a final steep snow arête below the summit.
More info: Adventure Consultants
7. Dhaulagiri
Elevation: 8,167m (26,795ft)
Location: Nepal
First ascent: 13th May 1960
Ascents: 544
Deaths: 84
Duration: 50 days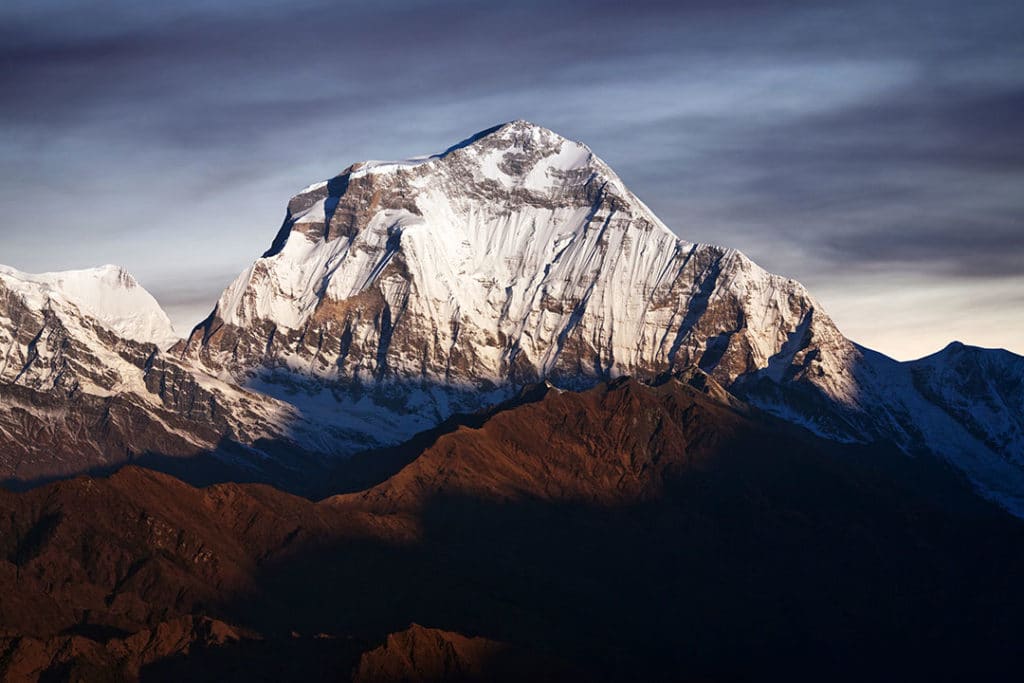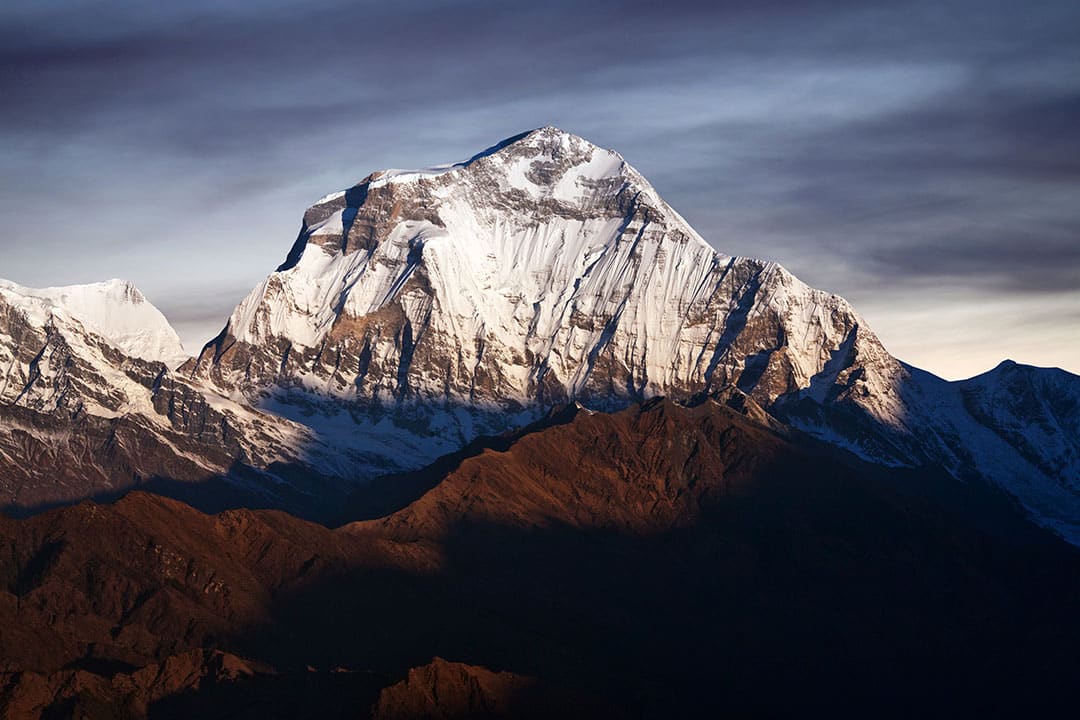 Often overlooked for its more accessible counterparts, the remote Dhaulagiri is considered one of the lesser climbed eight-thousanders despite 544 ascents.
Dhaulagiri is the highest mountain lying entirely within Nepal and was the penultimate eight-thousander to be summited. Dhaulagiri's sudden rise from the surrounding terrain is almost unequalled. It ascends an astonishing 7,000m (22,970 ft) from the Kali Gandaki River just 30 kilometres to the southeast.
More info: Adventure Consultants
6. Cho Oyu
Elevation: 8,188m (26,864ft)
Location: Nepal / China
First ascent: 19th October 1954
Ascents: 3,732
Deaths: 51
Duration: 44 days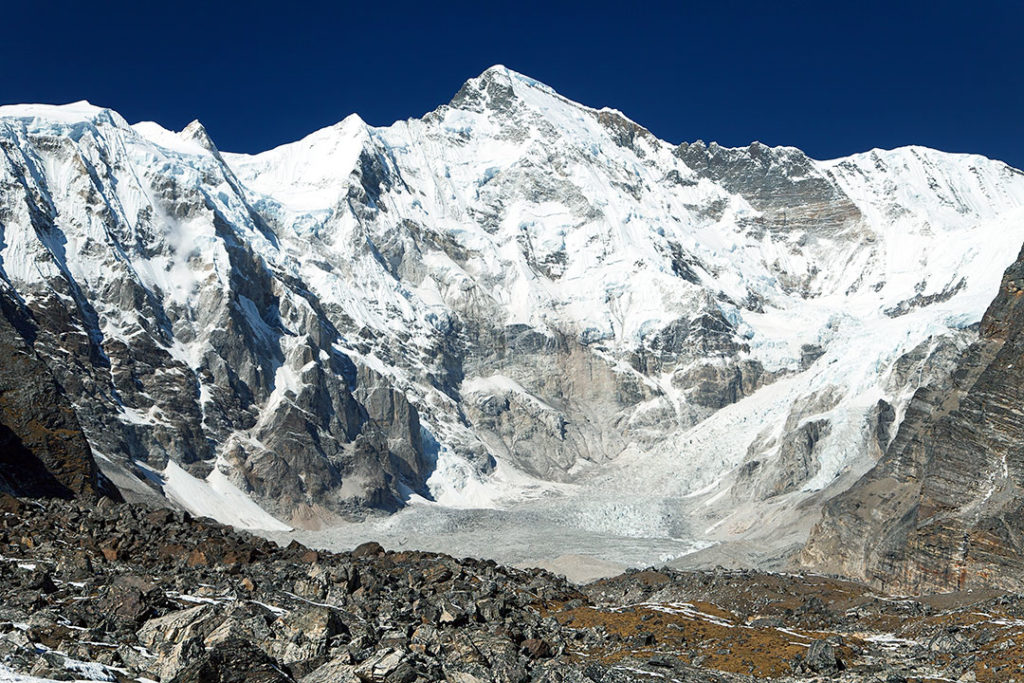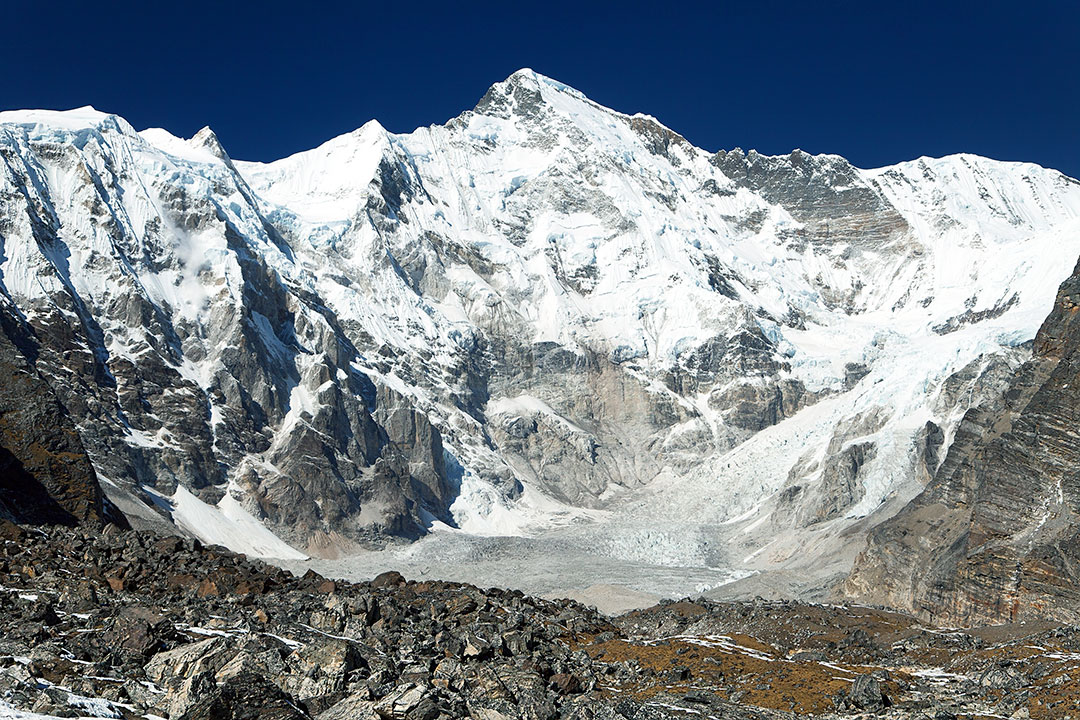 The sixth highest mountain in the world is the easiest eight-thousander to summit. The mountain is often referred to as the 'mock exam' or 'stepping-stone' for Everest, as the high camp at 7,400m provides excellent practice for using oxygen and refining skills, clothing and equipment.
Next to Everest, Cho Oyu is the most frequently climbed of the eight-thousanders. The climbing route is relatively straightforward and hazard-free with only a few short technical sections. Off you go then…
More info: Adventure Consultants
5. Makalu
Elevation: 8,485m (27,838ft)
Location: Nepal / China
First ascent: 15th May 1955
Ascents: 486
Deaths: 45
Duration: 60 days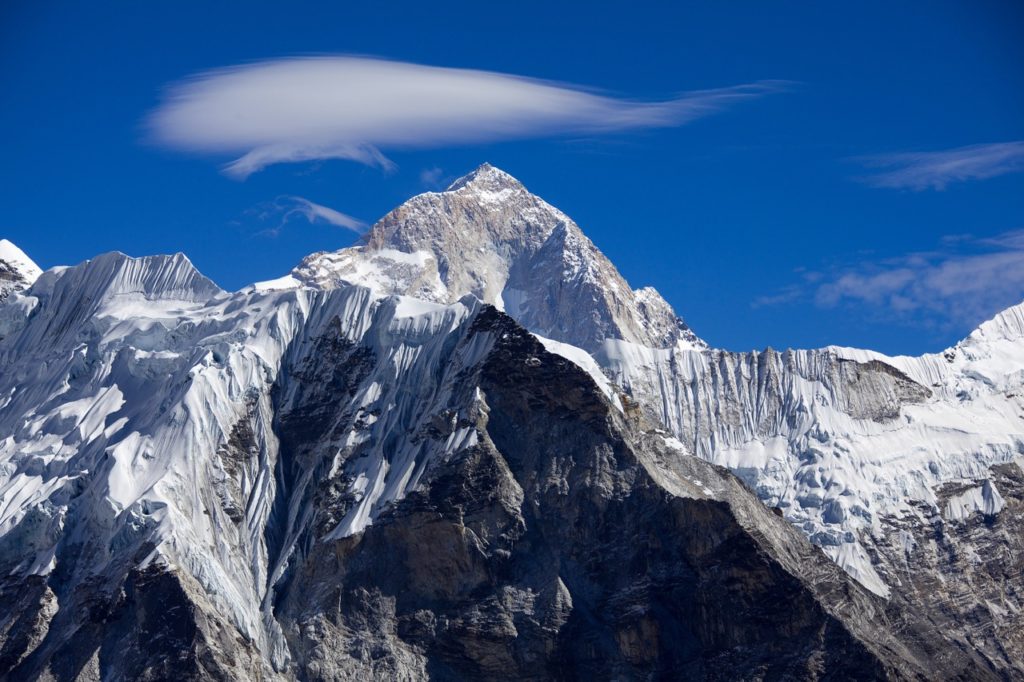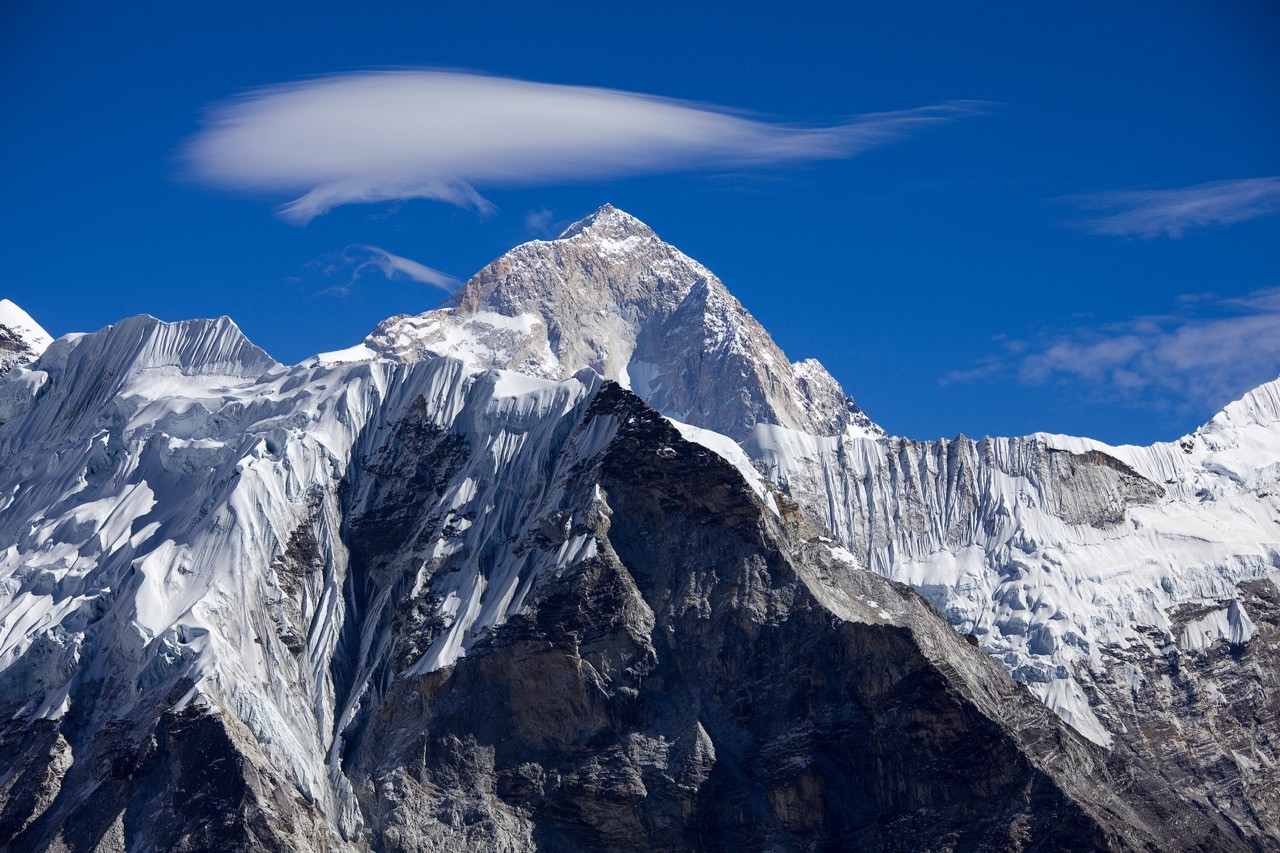 Makalu is a handsome mountain with an isolated peak shaped like a pyramid. Situated just 22 kilometres (14 miles) east of Everest in the Khumbu region, its prominent shape has long impressed climbers on the slopes of Everest.
With its good looks, however, come exposure and danger. The mountain is notorious for its steep pitches and knife-edged ridges that in places are completely exposed to the elements, making it one of the harder eight-thousanders to climb. The final ascent of the spectacular summit pyramid demands some highly challenging technical rock and ice climbing.
More info: Summit Post
4. Lhotse
Elevation: 8,516m (27,940ft)
Location: Nepal / China
First ascent: 18th May 1956
Ascents: 813
Deaths: 30
Duration: 56 days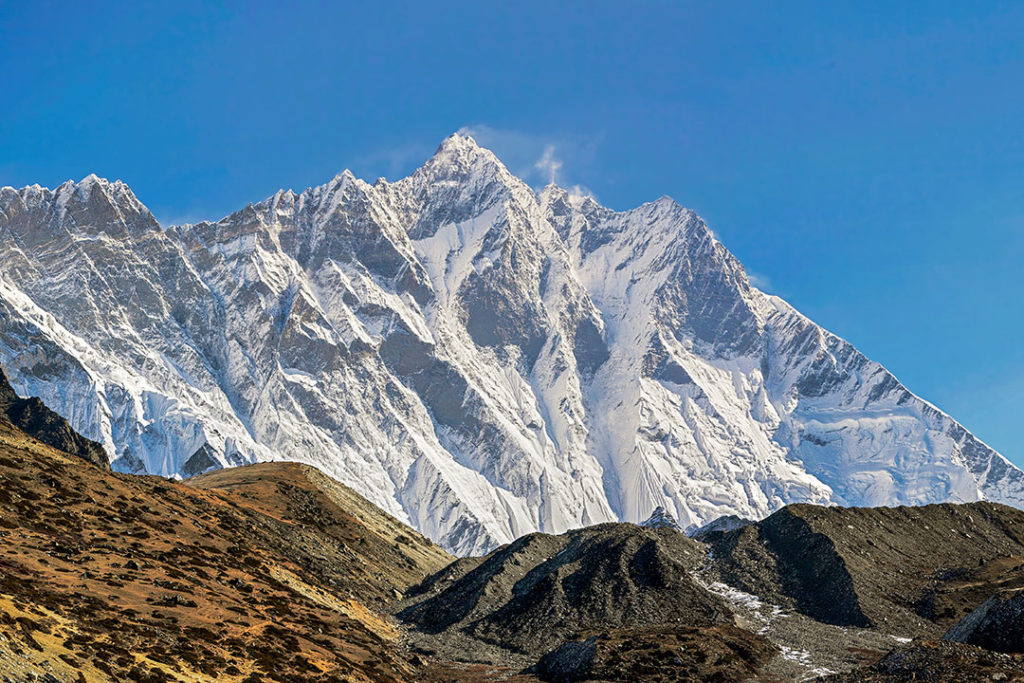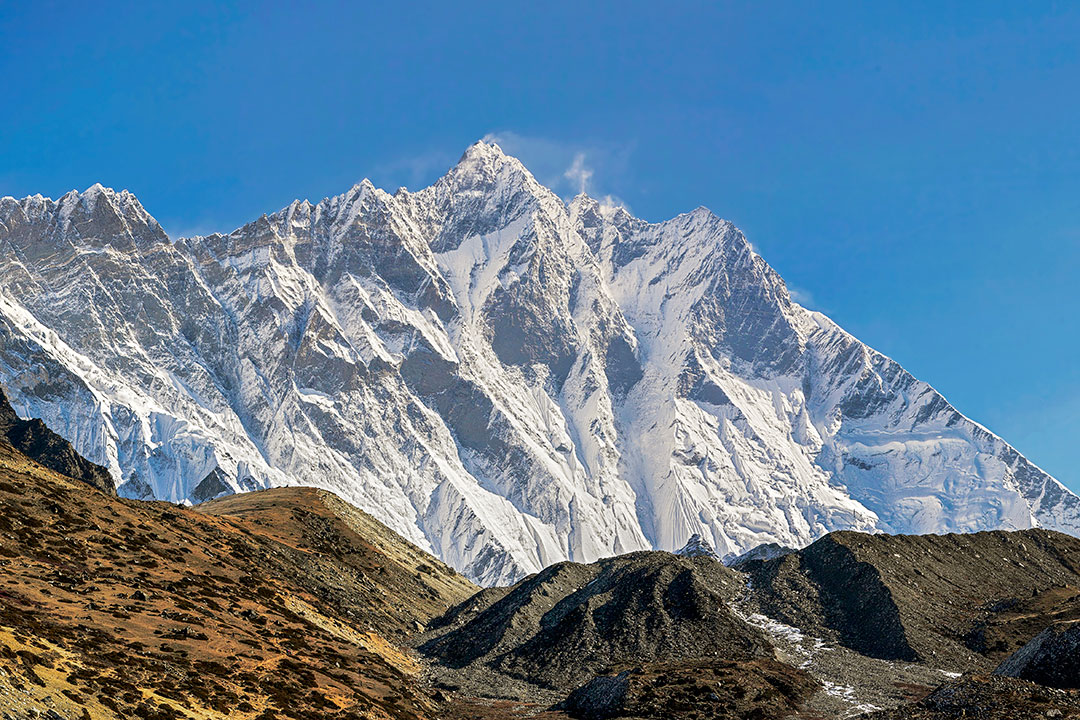 If Makalu is handsome, then Lhotse is statuesque. Its striking contours make it one of the more popular of the eight-thousanders. As part of the Everest massif, it is often climbed as part of a 'combo climb' with Everest.
The climb follows the Everest route as far as camp four before splitting off along a narrow gully which makes for an exhilarating finale to the climb. Lhotse is often climbed immediately after an Everest summit from South Col which connects the two peaks.
More info: Adventure Consultants
3. Kangchenjunga
Elevation: 8,586m (28,169ft)
Location: Nepal / India
First ascent: 25th May 1955
Ascents: 491
Deaths: 58
Duration: 52 days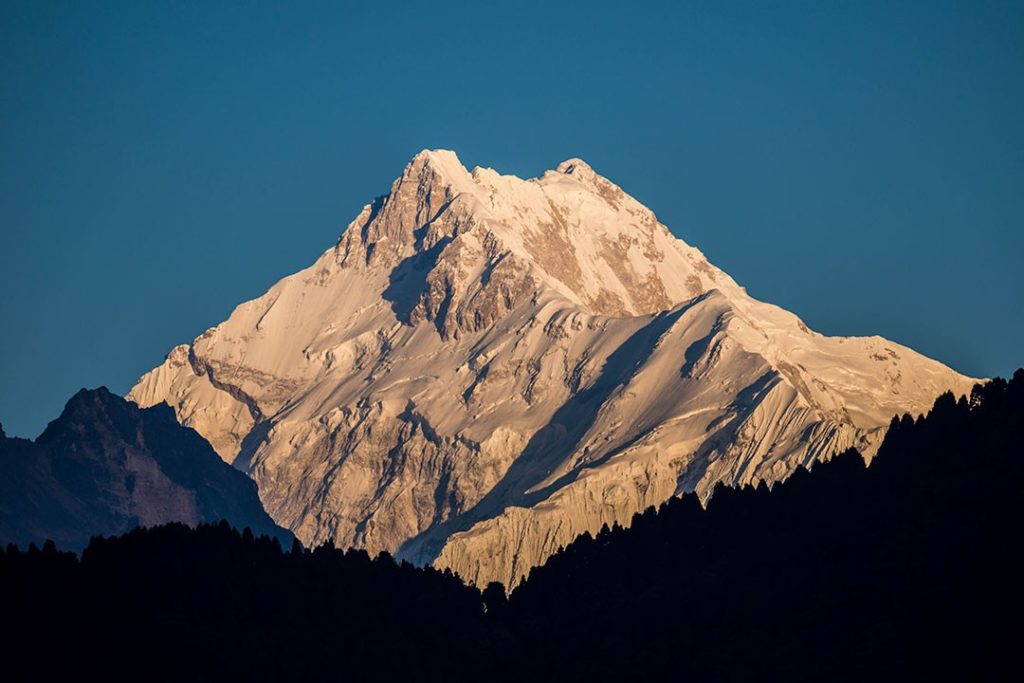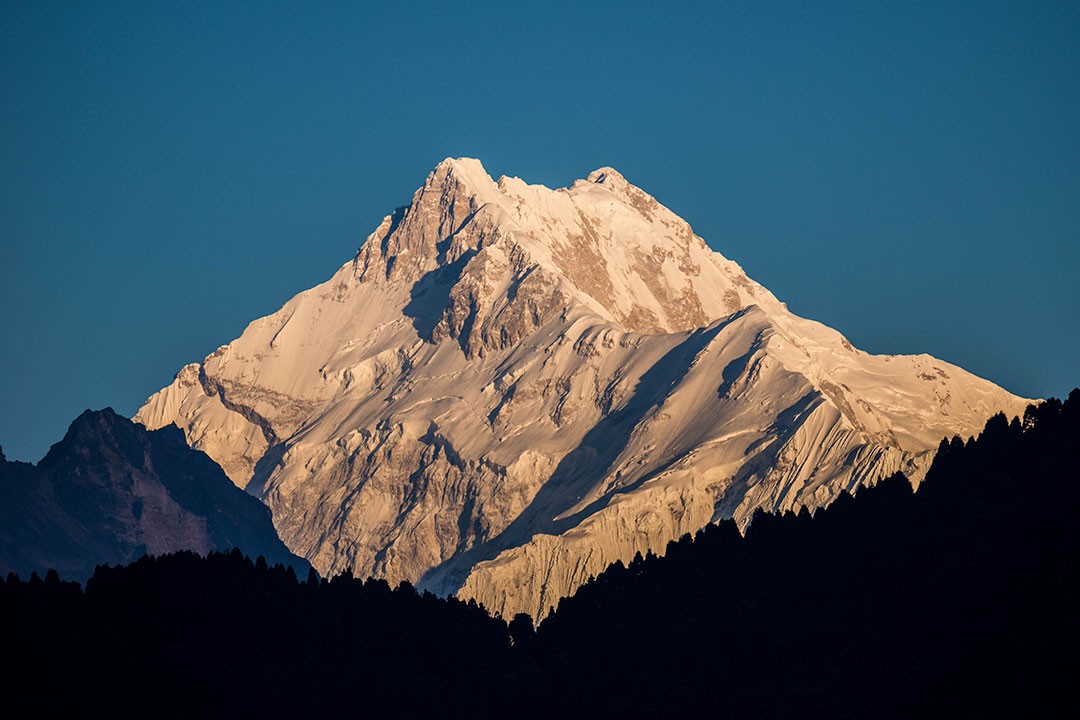 Lying on the India-Nepal border, Kangchenjunga is the highest mountain in India, second-highest in Nepal and third-highest in the world. It is also the easternmost of the eight-thousanders.
The Kangchenjunga area is remote and has only recently opened up to tourism. The mountain itself is not highly technical, but has been summited only 491 times.
More info: Summit Post
2. K2
Elevation: 8,611m (28,251ft)
Location: Pakistan / China
First ascent: 31st July 1954
Ascents: 306
Deaths: 81
Duration: 68 days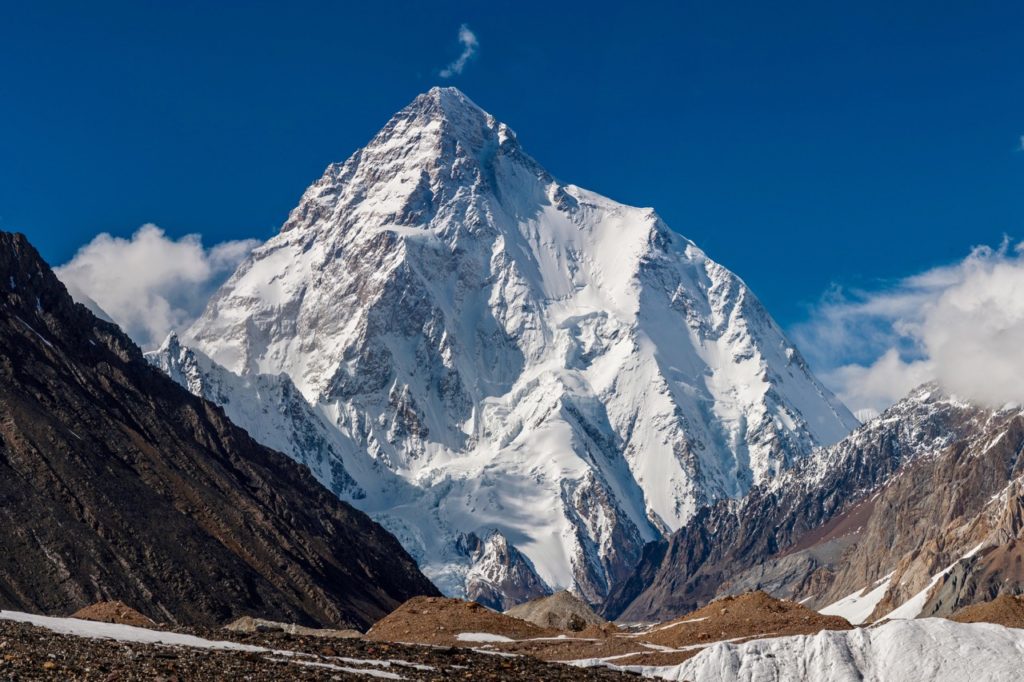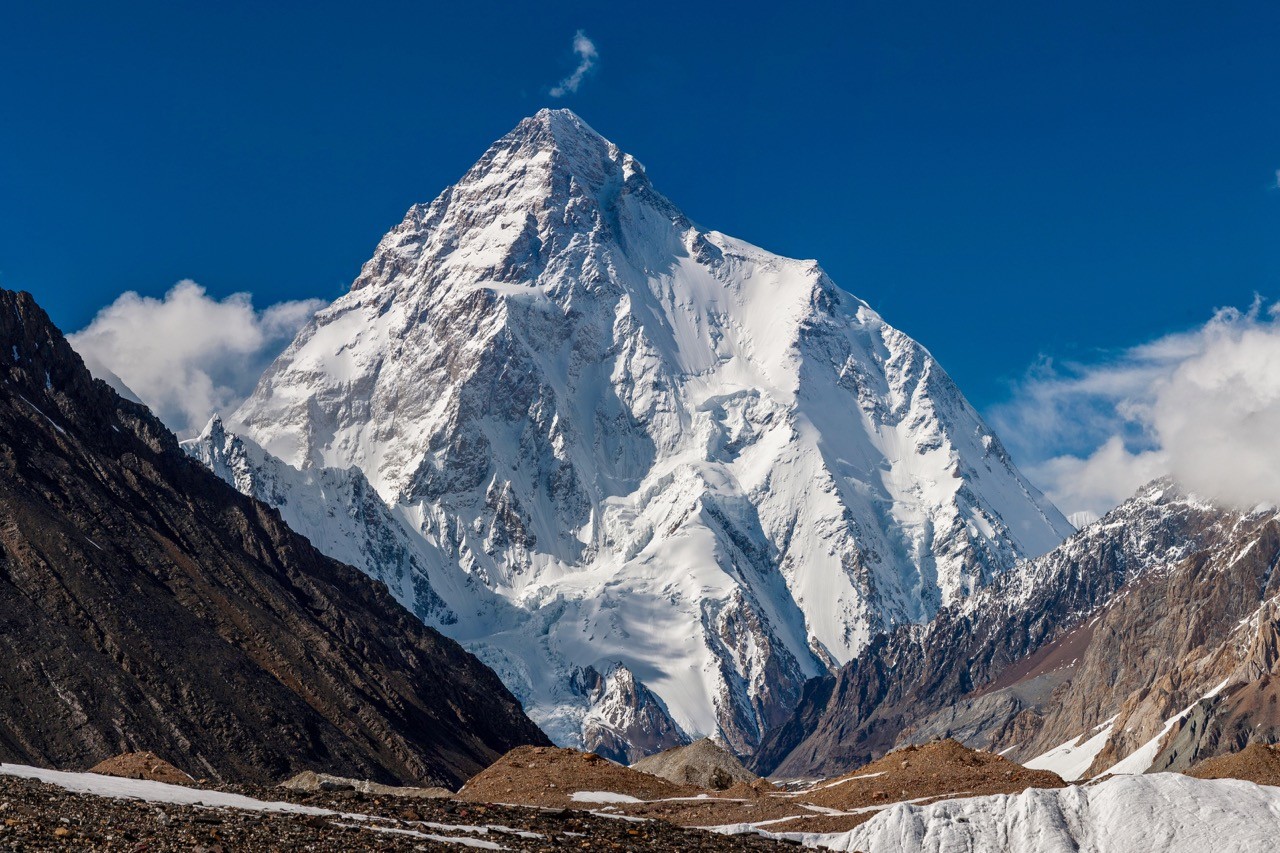 A mere mention of this legend is enough to make one's blood run cold. K2 is known as 'Savage Mountain' due to the extremely difficult ascent and one of the highest fatality rates among the eight-thousanders.
Unlike its treacherous peer Annapurna, it wasn't until recently that K2 was climbed in winter. In January 2021, a team of 10 Nepali climbers led by Nims Purja made history with the first successful winter summit of K2.
Unpredictable avalanches mean that around one in four summiteers die on the slopes of this lethal mountain. K2 demands greater technical climbing skills than Everest and all of the dangers that come with climbing over 8,000m remain. Be afraid. Be very afraid.
More info: Summit Post
1. Everest
Elevation: 8,848m (29,029ft)
Location: Nepal / China
First ascent: 29th May 1953
Ascents: 9,159
Deaths: 295
Duration: 45-63 days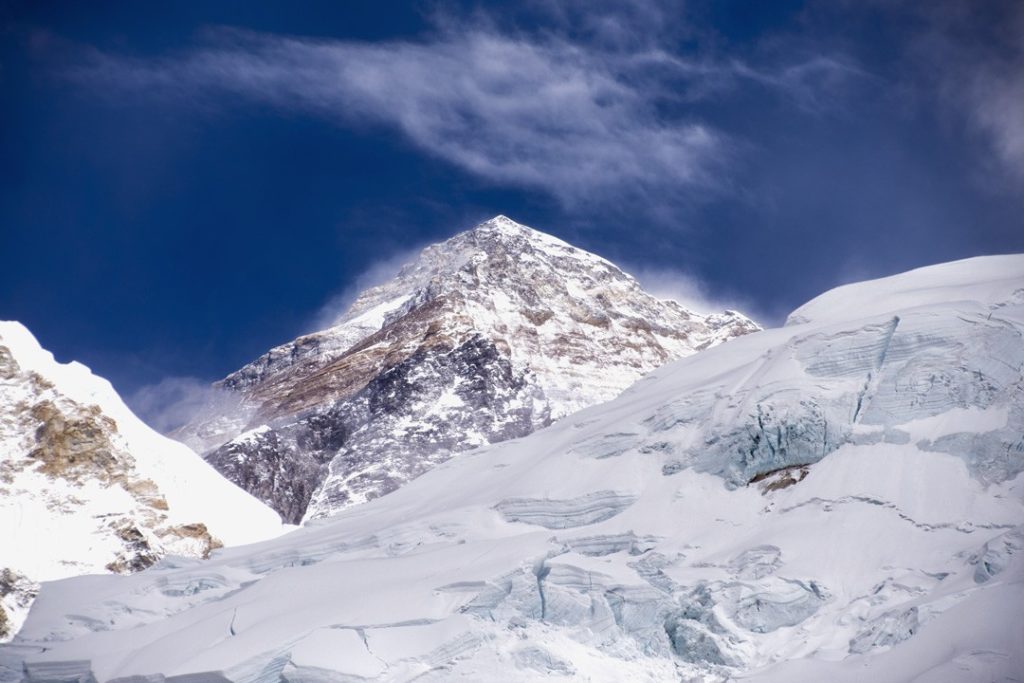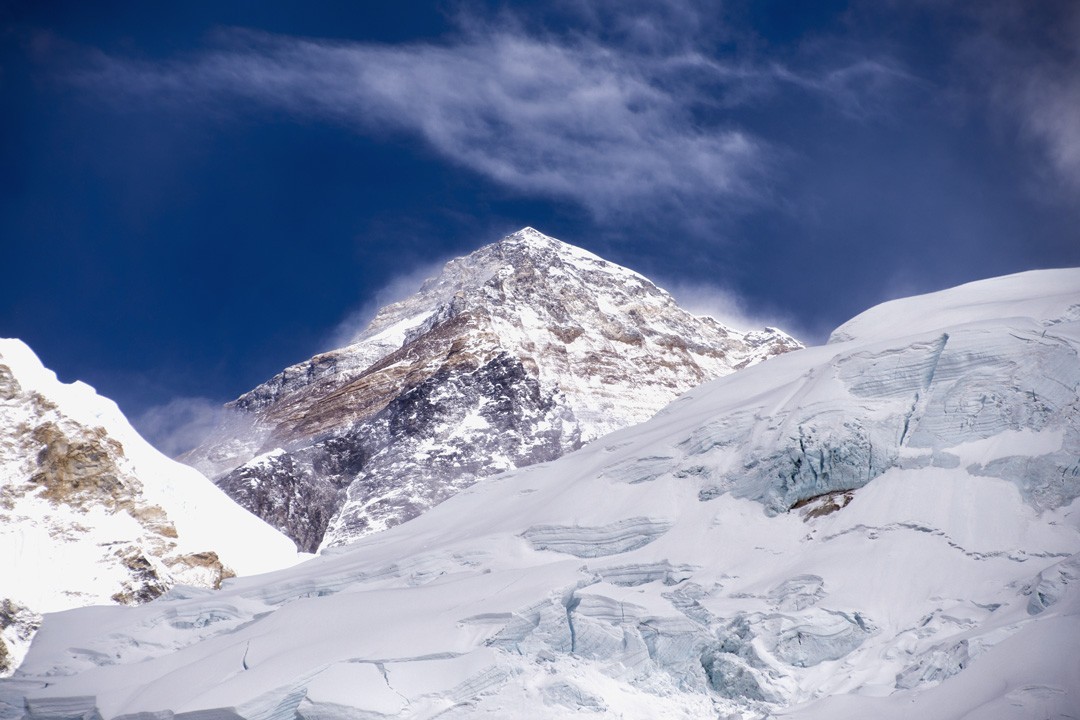 As I've said before, I expect the allure of standing on top of the world will never really dissipate. It's that allure (or perhaps obsession) that makes Everest the most climbed mountain above 8,000m.
Adventure Consultants describe it well when they say Everest is "still the ultimate mountaineering adventure and to stand at the pinnacle of the Earth is one of life's most rewarding experiences". It may not be the hardest, most challenging or most dangerous, but it is the highest mountain in the world.
The last few years have seen the mountain shaken quite literally by natural disasters. In 2014, an avalanche killed 16 people, making it the worst Everest disaster in history. A year later, the Nepal earthquake triggered an avalanche, killing another 18 people and breaking another tragic record.
When Japanese climber Nobukazu Kuriki abandoned his summit attempt in the autumn of 2015, that year became the first since 1974 (41 years) without a successful summit of Mount Everest.
A sense of normalcy returned in 2016 with 657 people reaching the summit. The following three years were record breaking with 674 successful summits in 2017, 802 in 2018 and 876 in 2019. The climbing season was closed in March 2020 due to the pandemic, but one thing remains clear: the appeal of this greatest of mountains will endure for a little while longer.
More info: Adventure Consultants
---
Enjoyed this post? pin it for later…
---
Note: Summit data for Annapurna I, Manaslu, Dhaulagiri, Cho Oyu, Makalu, Lhotse, Kangchenjunga and Everest are sourced from The Himalayan Database. Data for the other eight-thousanders use the most recent figures available from Alan Arnette.