From the biggest myth in travel writing to the dream destination she hasn't yet seen, author Lottie Gross tells us about the travel that changed her
Lottie Gross is a busy woman. A travel writer, author, public speaker and founder of popular newsletter Talking Travel Writing, she has a thoroughly daunting schedule – but this is hardly new.
Before she even graduated, Lottie had written for National Geographic Traveller, produced a short film about the all-female village of Umoja in Kenya, and secured a coveted job at Rough Guides travel publisher.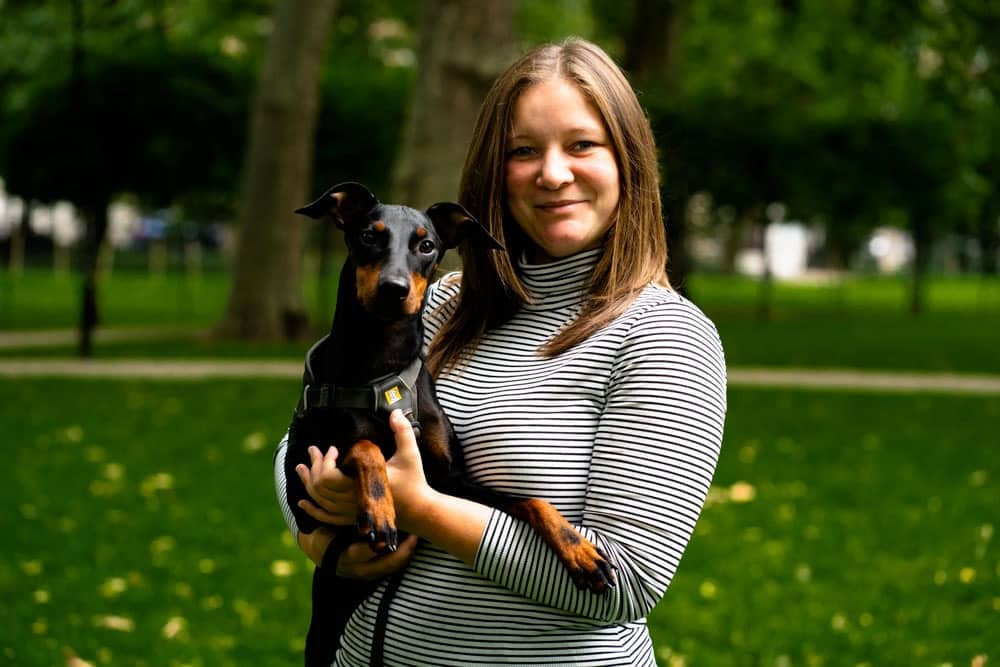 Lottie has since written for The Times, The Sunday Times, The Telegraph, The Independent and the i among others. She has travelled to less-trodden countries like Ethiopia and Albania, and won Young Travel Writer of the Year 2021.
After contributing to several guidebooks and coffee table titles, she has now authored her own book: Dog-Friendly Weekends: 50 breaks in Britain for you and your dog.
Here, she tells us why she wrote this book, how her travels have changed her, and how she's managed to do so much in such little time.
As a seasoned travel writer, what would you say is the biggest myth in travel writing?
That you get paid to travel. The actual travel part of my job is essentially unpaid – I have rarely been compensated for the time I spent on the road. Instead, I am paid for the words I write afterwards, which means a 10-day trip could sometimes earn me just £200 if I'm unlucky. I make it work though. It's about building up as many commissions and assignments from each trip to make the time spent away financially worthwhile.
You have a dream job. Can you recall a single lucky break or was it slow and steady?
I always knew I wanted to be a journalist and that I wanted travel to be a big part of my job, so I worked hard to make sure everything I did could lead me to a career in writing and travel. I suppose a serendipitous moment was when Rough Guides advertised for an entry-level online editorial assistant at the same time I was graduating from my journalism degree, but everything after that has been won through hard work, really.
Lottie was profiled in her job at Rough Guides
I tailored my work during my degree towards international reporting and travel writing, I worked hard on my application to Rough Guides and I networked as much as I could with travel writers before I finished university. That all helped me get that role at my favourite travel publisher, and from there I began building a career by networking some more, taking on as much responsibility as I could at work and learning from and listening to the experienced editors in the business.
You've done a lot of solo travel. Can you recall any hairy moments?
I've always been quite fortunate on the road and haven't experienced too many disasters, but it was in Ethiopia that I had one of my scariest moments.
I had spent a fortnight travelling alone through the country without a hiccup, until I got to Bahir Dar to relax by a lake for a few days before the long flight home. I'd enquired at the quay about boat trips to an island monastery, but later decided I'd have a lie-in instead of getting up for the 8am departure.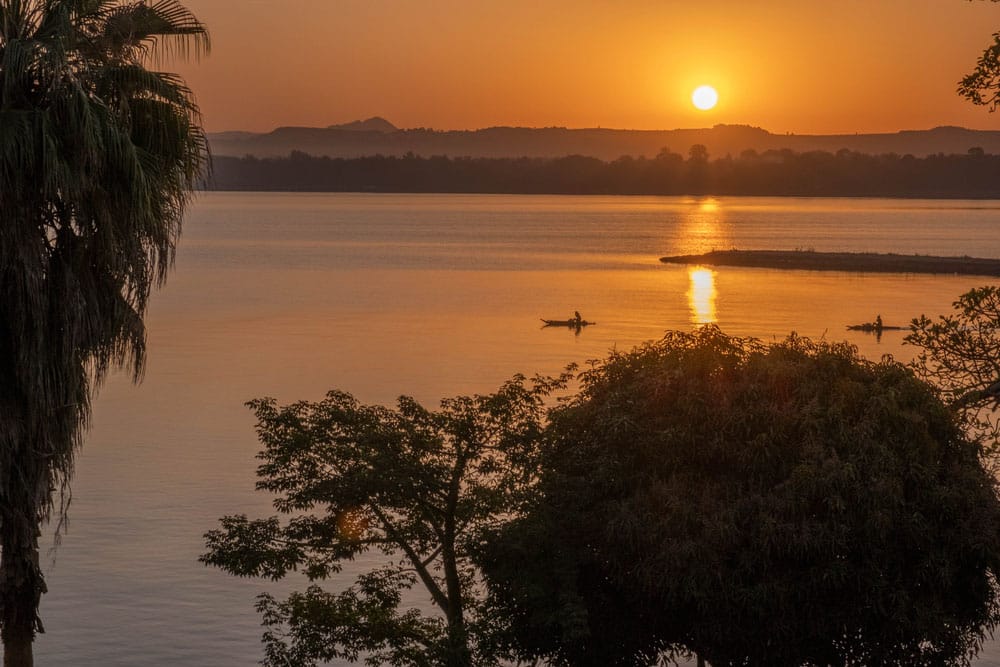 I spent the day driving about in a tuk-tuk with a new friend I'd made on the bus, and then we sat in the hotel lobby drinking beer and watching Ethiopian soap operas. The man who ran the boat trips stormed into my hotel lobby that night and came right over to me, took the beer out of my hand and threatened to smash it and hurt me unless I gave him 800 birr. He was drunk, high on chat (a chewable stimulant) and absolutely livid.
Chaos ensued when the hotel's security guard came in with his AK47 pointed at the man and the entire bar got involved in the brawl. I left my 800 birr on the table and quietly slinked out while they all fought about it, and I sat up awake for the rest of the night until my 5am bus departure, terrified he'd come for more.
On a more positive note, can you tell us about the travel that changed you?
When I was 21, I spent three months in Kenya – partly playing tourist, and partly working on my final project for university. It was probably the most adventurous three months of my life. I travelled completely independently, taking my mum on the night train from Nairobi to Mombasa and then on her first ever safari. After she flew home, I spent two months hitchhiking from the capital up to the border with Ethiopia where I was making my university film – a study of all-female communities around the world – and back down via a gloriously remote area called Lake Turkana.
Lottie's university film about the women of Umoja
I had never been anywhere so remote, dry and harsh, and I'd never travelled outside of the confines of "traditional" transport. Without a road to drive on, there were no buses to the destinations we were trying to reach, so instead we hitched a lift on top of cargo trucks full of UN rice and bean sacks, or squished in the back of cars belonging to missionaries and aid workers to get where we needed to go. This was how everyone got around in the north. We met all manner of incredible people in northern Kenya – nuns, doctors, women's rights activists and local teachers, some of whom I'm still in touch with today – and experienced hospitality like nowhere else. This is where I really learned the kindness of strangers.
I look back on it now with nothing but fond memories, but I do also remember being terrified at times. We were two young women – an anthropologist friend and me – travelling alone in an incredibly remote region. There were regular feuds between rival farmers involving guns and occasional terrorist attacks in some of the areas we were visiting related to the civil war going on in Somalia further north. I often think about the burden we put on people as we travelled north: the woman who let us sleep with her chickens and goats when we arrived in her village at 2am with nowhere to stay, the boy who took us into his home for lunch to meet his mother and showed us around his village.
This is the travel that changed me because it made me really consider my impact on a destination. Not necessarily the environmental impact but the impact of my presence and how much I take from a place versus what I give back. I think and hope it has made me a more responsible and respectful traveller.
Tell us about your new book
Dog-Friendly Weekends is an essential guide to travelling around Britain with your dog. It was largely inspired by the trips I took with my late Manchester Terrier, Milo. We explored everywhere from Lincoln city centre to the Isles of Scilly in Cornwall, and he checked into some of the fanciest hotels in Britain with me during our adventures.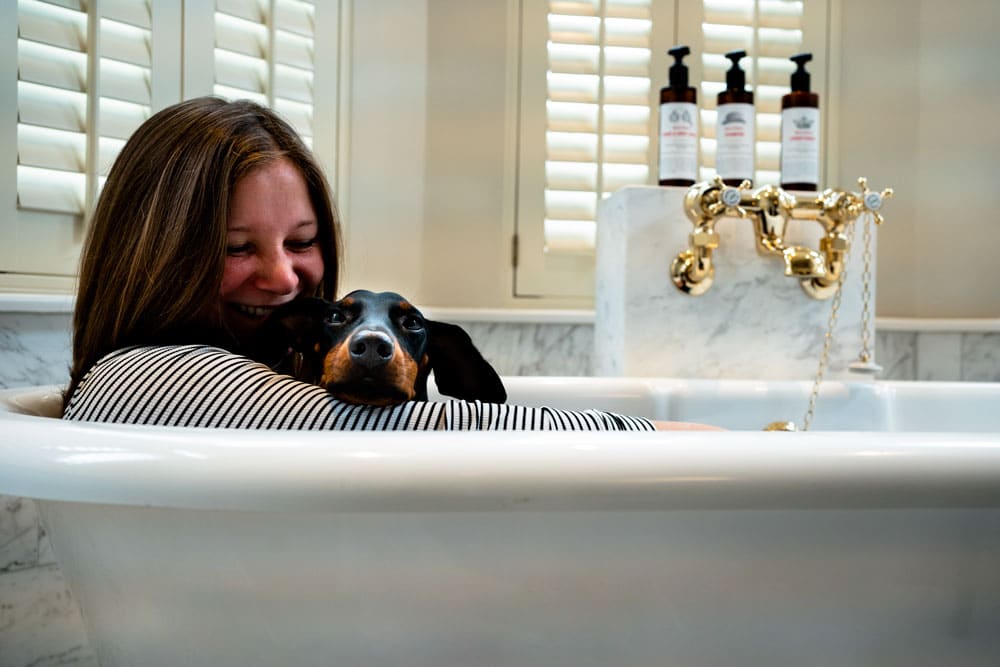 It was a real joy to travel with him (most of the time), but there were moments I realised that not all "dog-friendly" hotels are actually all that friendly to dogs. They were dog tolerant, but certainly not overjoyed to see your pet by your side, and many had ludicrous rules like "no barking" and "no paws on the furniture, even when they're alone in the room" (I never did master telepathic discipline).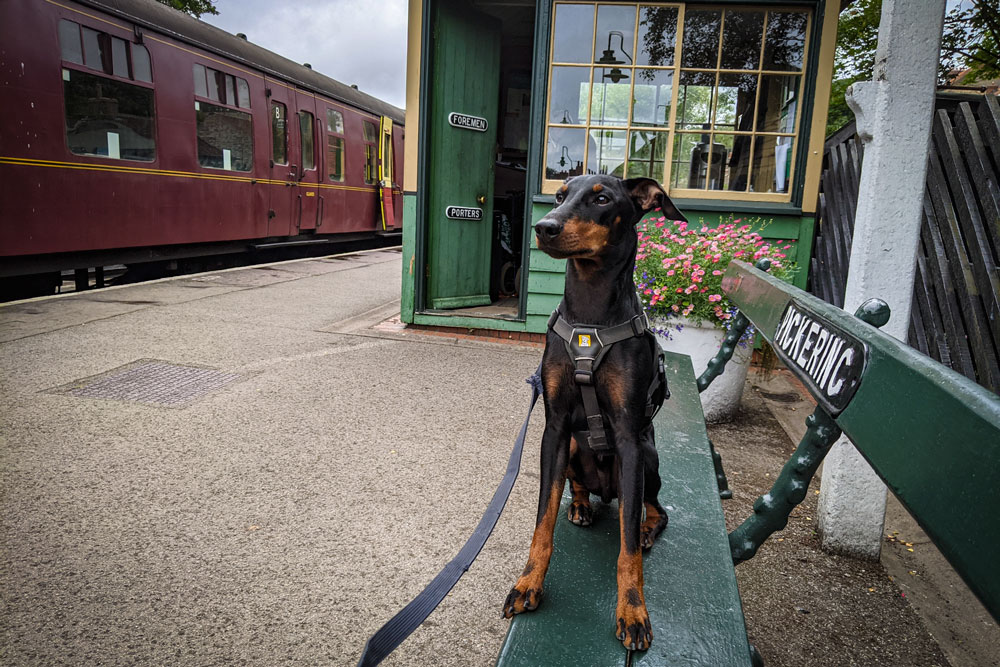 I was also frustrated by the dearth of useful content about dog-friendly travel in Britain. There's plenty out there about walks and pubs and hotels but very little about actual activities, from museums you can visit with the dog to experiences and tours you can book for the whole family. That's why I compiled this book. It contains 50 weekends away across Britain, each place chosen for their dog-friendliness, with ideas on things to do with your dog that goes beyond where to eat, sleep, drink and walk.
What's the most surprising thing you learnt during your research?
I was really surprised by just how much ancient history is part of our landscape in Britain. It was in Dartmoor where I found myself completely mesmerised as I walked among the Merrivale stone rows, which are still something of a mystery today as we have no concrete idea what they signify or might have been used for. Perhaps they're a burial site, or a ceremonial construction. Who knows?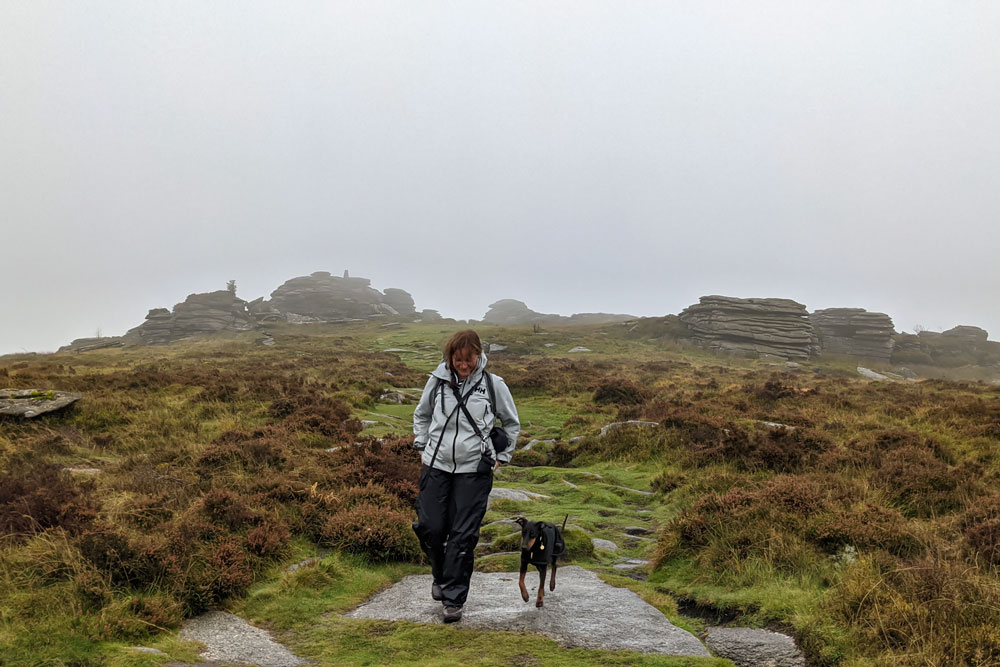 I stood inside Bronze-Age roundhouses on the slopes of nearby Bellever Tor, and in the Shropshire Hills, I walked on Iron-Age hill forts with distinct ditches that once made up their fortifications overlooking a green, undulating landscape.
What I love about Britain's ancient history is that it's everywhere, but if you don't know what to look for it's nowhere at all. With the right eye, though, or the right guide, you'll find evidence of our past civilisations everywhere across this country. It is completely spellbinding.
Do you still have a dream destination you haven't seen?
So many! I have hardly touched the surface of this earth so there are hundreds of places I'd love to visit, but most recently I developed an infatuation with Uzbekistan. I love deserts and mountains and I hear this Central Asian country has plenty of both, so I'd love to spend some time on its hiking trails or out in its empty expanses.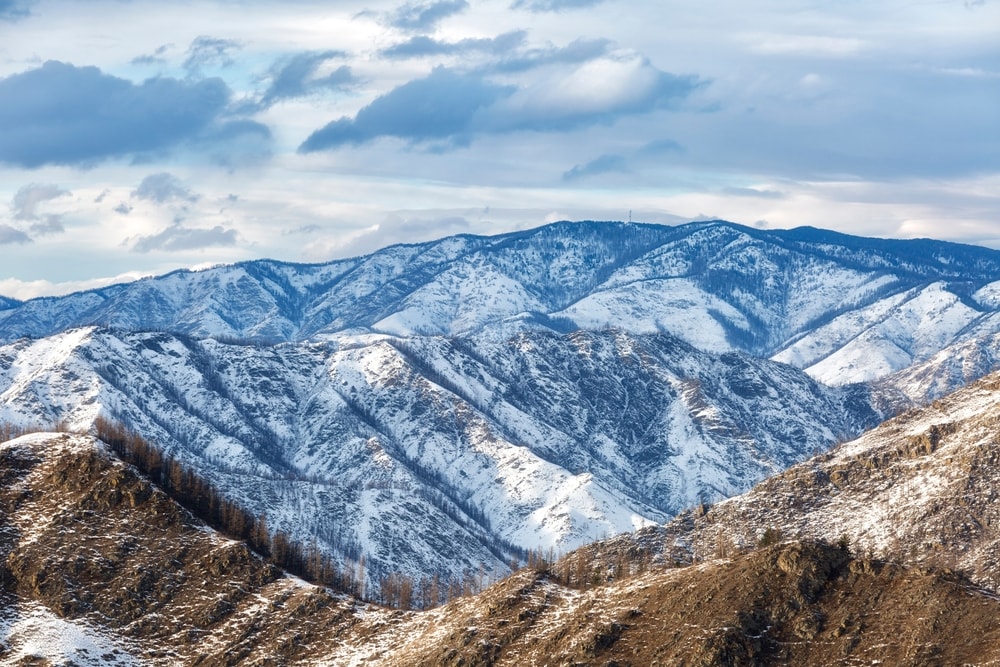 Hotel or hostel (or camping)?
Hotel, please. Or at least a private room in a hostel. I am too old for dorms now and I'd much rather have a hot shower and a nice mattress than sleep under canvas.
Do you count countries?
Absolutely not. It's a vain and shallow exercise that has no bearing on one's worldly experience. The idea that anyone would want to visit every country in the world when we are in a climate crisis is ludicrous, frankly. Our travels should be enriching and meaningful, not box-ticking exercises.
Finally, what has been your number one travel experience?
Flying over the coast and into the desert in a tiny four-seater plane in Namibia is by far the most enthralling experience I've had. Watching the beach turn to desert where the dunes are some of the highest in the world and if you look closely you can see zebra running along the sand will forever be etched into my memory.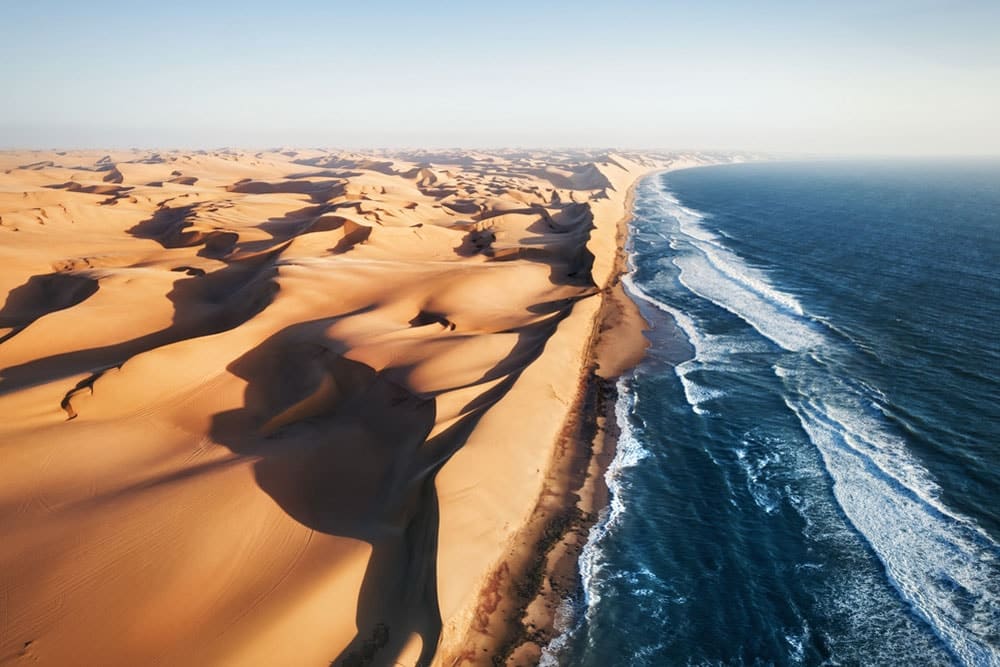 I'll also never forget the moment we got so close to the ground in the plane I almost alerted the pilot, before the floor dropped from beneath us and we were flying through an enormous canyon right in the middle of the desert. I still get chills just thinking about it.
---
Enjoyed this post? pin it for later…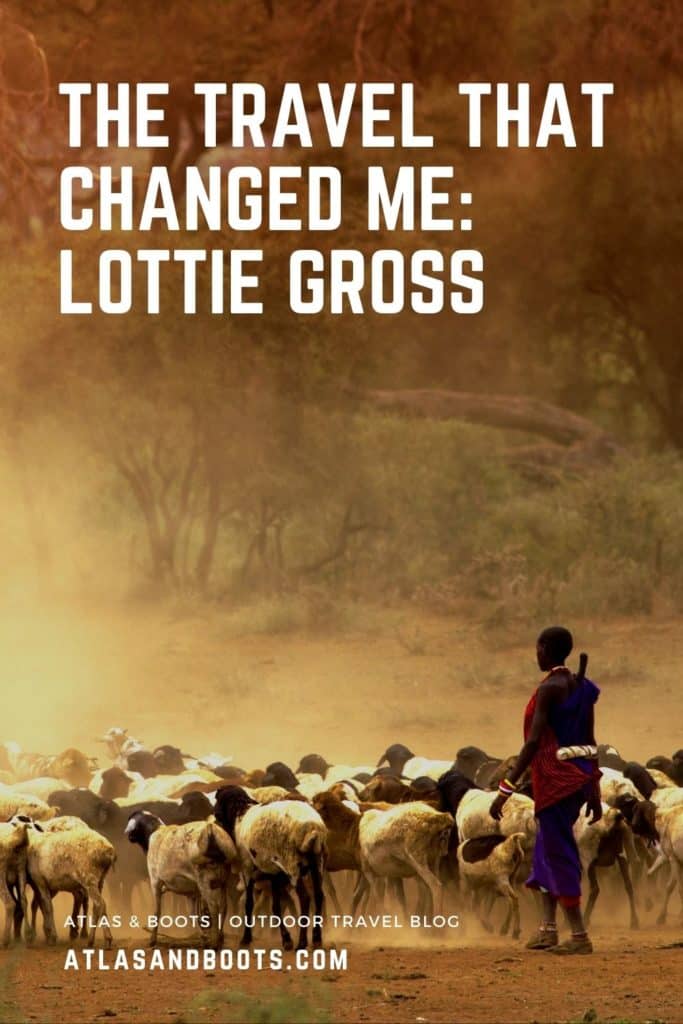 ---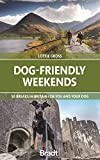 Dog-Friendly Weekends is a practical guidebook to dog-friendly holidays in Britain, including museums where you can take the dog, heritage railways where the dog rides free, and countless walks for the whole family. Most importantly, it sifts the merely 'dog tolerant' from the truly dog-friendly.