When it comes to Britain's breathing spaces, the national parks in Wales compete with the best of them. Here, we explain why
Surrounded by sea on three sides, Wales is a dream destination for outdoor enthusiasts. While not as rugged as Scotland, or romantically perceived like Ireland, deepest Wales is just as beguiling.
Lonely corners abound on dramatic mountain passes, deep river valleys and weather-lashed cliffs. Scattered seamlessly across the natural landscape are Iron Age hill forts, Roman ruins and over 600 castles – more per capita, it's said, than any other country in the world.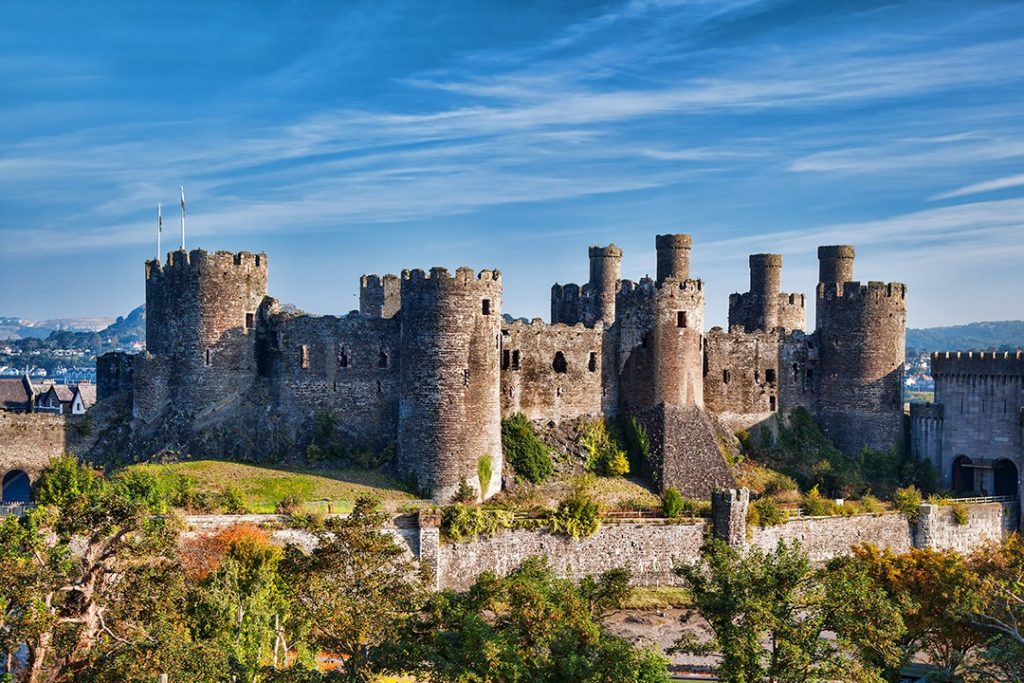 Humans have shaped this place for millennia. As such, enigmatic ruins dot the landscape. Stone circles, dolmens and standing stones were erected long before the castles.
This enchanting mix of nature and history attracts visitors from across the globe, in particular to the three national parks in Wales: Snowdonia, Brecon Beacons and Pembrokeshire. Here, we profile all three to help you choose the one for you. Whether you opt for camping, glamping or holiday cottages in Wales, you're sure to find a place to suit.
Snowdonia National Park
Best for: Climbing and hiking
Location: Gwynedd and Conwy, Wales
Size: 2,176km2
Established: 1951
Website: snowdonia.gov.wales
Dominated by rugged peaks, Snowdonia is the biggest national park in Wales. Here you'll find Snowdon (1,085m / 3,560ft), Britain's mightiest peak south of Scotland. The knife-edged Crib Goch route to the summit is one of hairiest routes in the country. In winter, Snowdonia offers some prime alpine-style climbing. In fact, it was here that Sir Edmund Hillary trained for his infamous trip to Everest.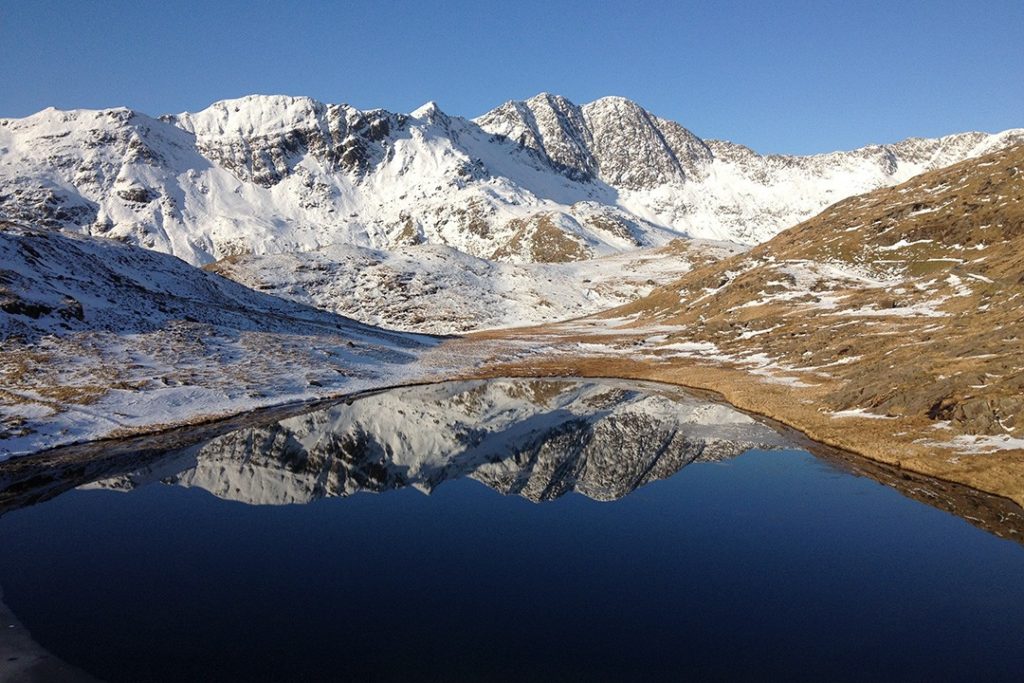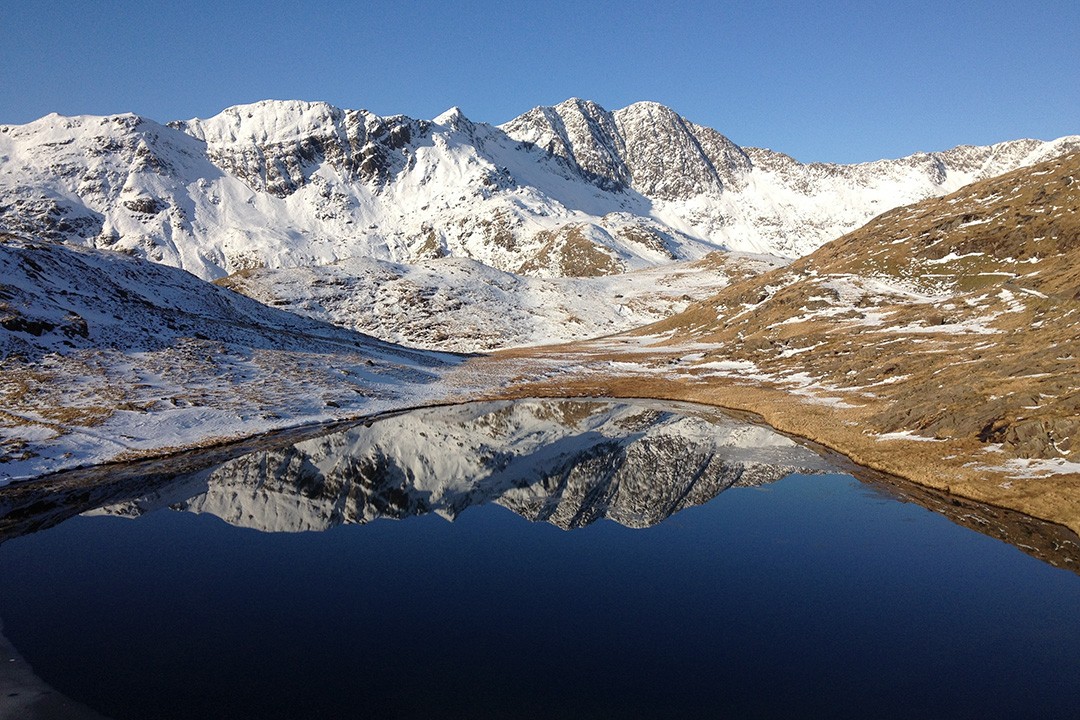 Of course, there's more to Snowdonia than mountains. You'll also find over 37km of dramatic coastline, picturesque villages, steep river gorges, waterfalls, wooded valleys, peatlands and moorlands.
To little surprise, Snowdonia has been used in a number of films. Highlander was shot at Sychnant Pass in Conwy, which winds through much of north Snowdonia while Dinorwic Slate Quarry has been used in Tarzan, Clash of the Titans and Tomb Raider.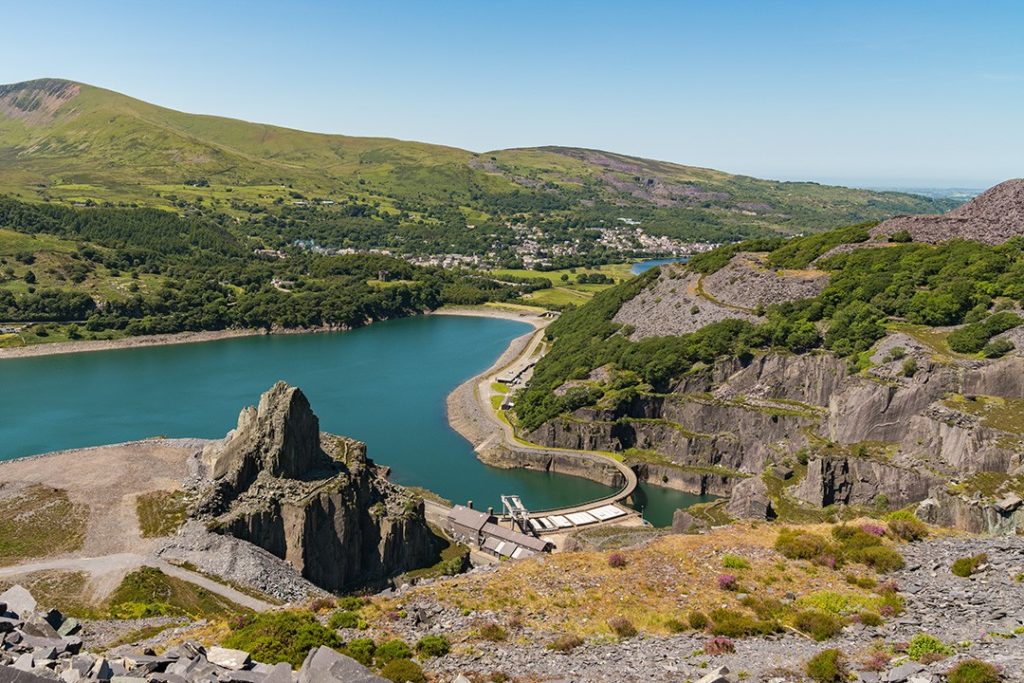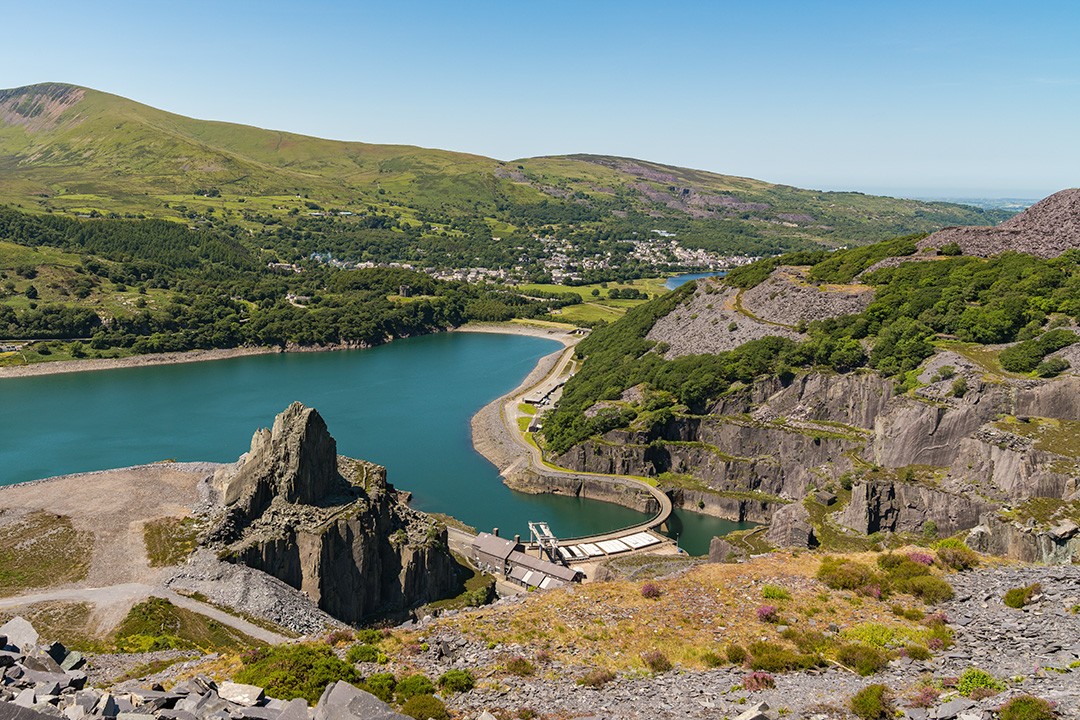 Snowdonia isn't just a pretty backdrop though; more than 26,000 people live in the park, of which 62% speak Welsh (Cymraeg), thought to be the oldest language in Britain.
Find and book cottages in the Snowdonia area
Brecon Beacons National Park
Best for: Gentler hikes and rolling hills
Location: Carmarthenshire, Powys and Monmouthshire, Wales
Size: 1,347km2
Established: 1957
Website: beacons-npa.gov.uk
Brecon Beacons National Park is famous for its spectacular upland formations as well as high moors, glacial lakes, rolling heathland and striking waterfalls – among them, Henrhyd Falls which has two claims to fame. It's the tallest waterfall in Wales and was also used in The Dark Knight Rises as the entrance to Batman's cave.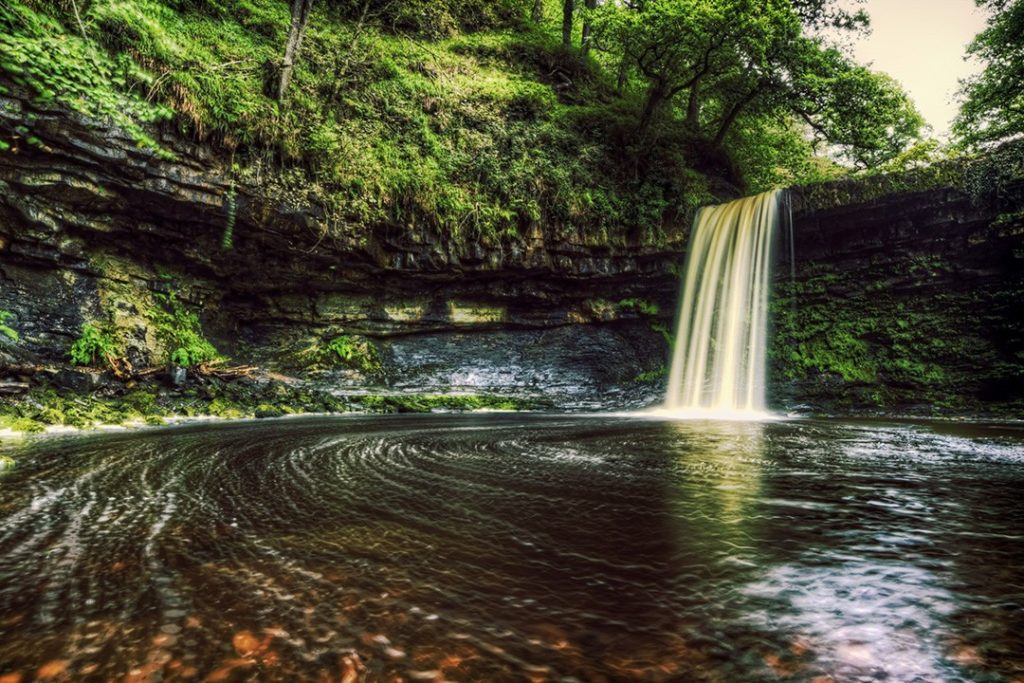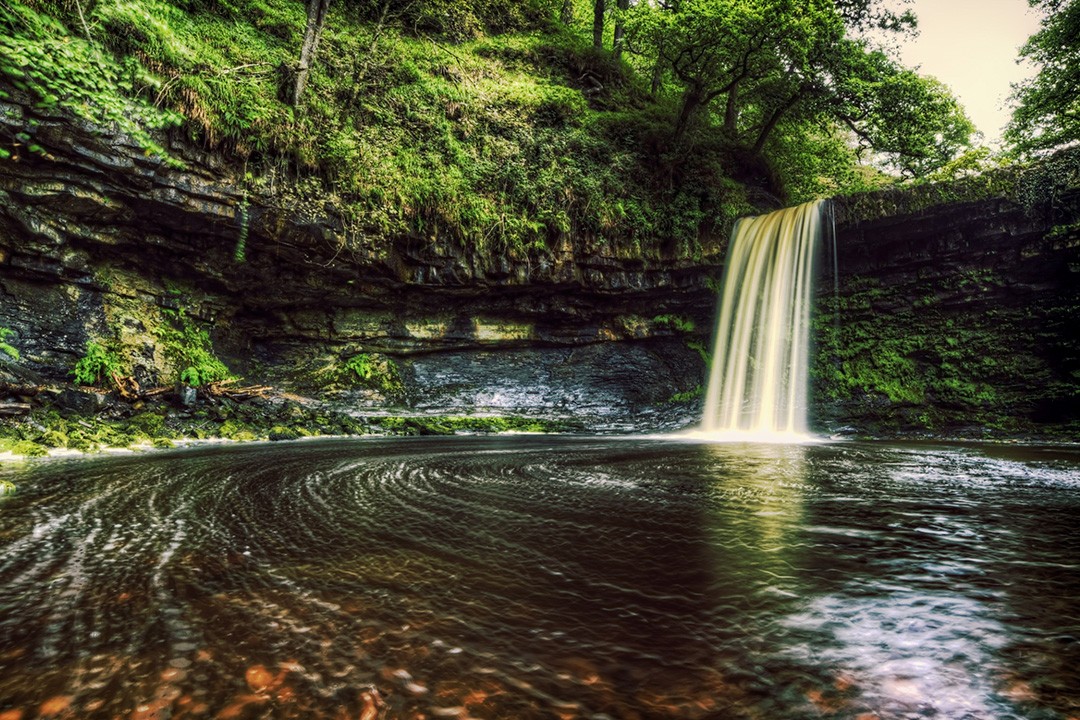 To the northwest lies Llyn Fan y Fach, a 20,000 year-old glacial lake which features in a film of its own; 2007's Stardust with Michelle Pfeiffer used the lake for its mystical setting.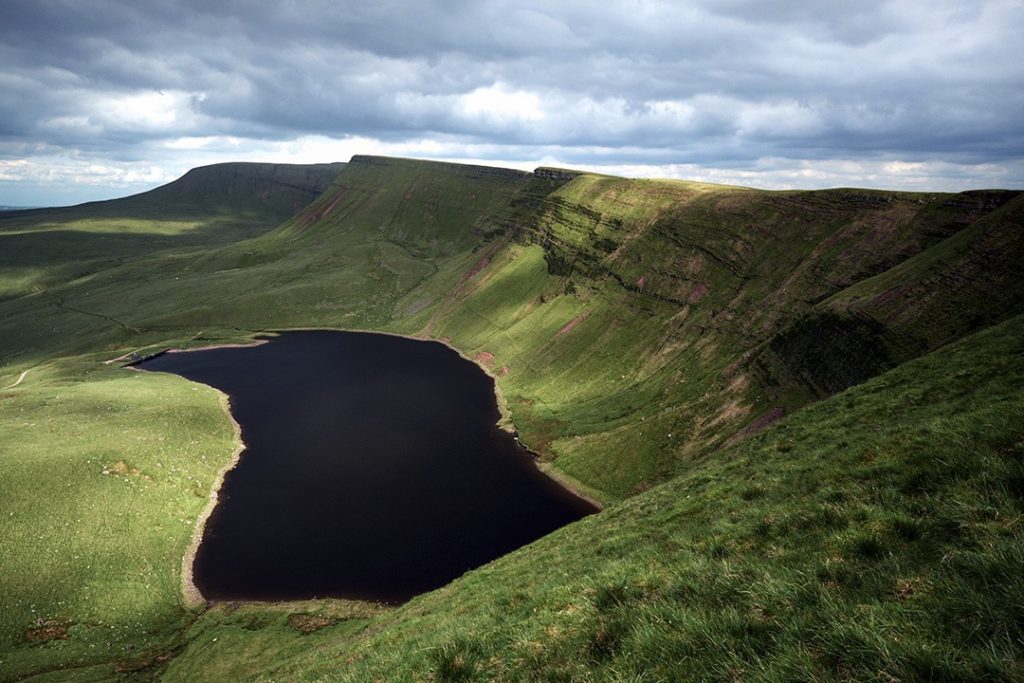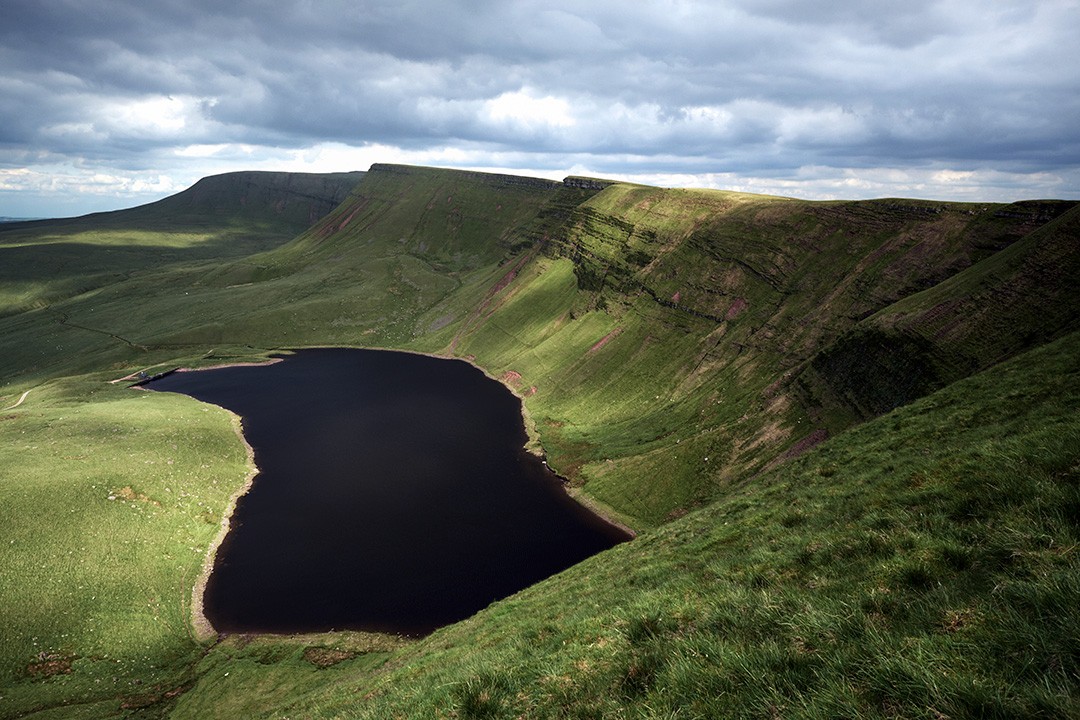 Brecon Beacons National Park is also a dark sky reserve, defined as a place that offers extraordinary night skies protected from human encroachment. There are only 18 in the world, two of which are in Wales: Brecon Beacons and Snowdonia above, meaning there are few better places to stargaze than the national parks in Wales.
Find and book cottages in the Brecon Beacons area
Pembrokeshire Coast National Park
Best for: Coastal walks, stunning beaches and birdwatching
Location: Pembrokeshire, Wales
Size: 612km2
Established: 1952
Website: pembrokeshirecoast.wales
Pembrokeshire is the only coastal national park in the UK. The 299km Pembrokeshire Coast Path winds along surf-beaten cliffs, lagoons, lighthouses and dramatic headlands, not to mention an abundance of beaches. Barafundle Bay and Whitesands are especially blissful while Freshwater West is great for surfing, Dale for sailing and Newgale for kitesurfing.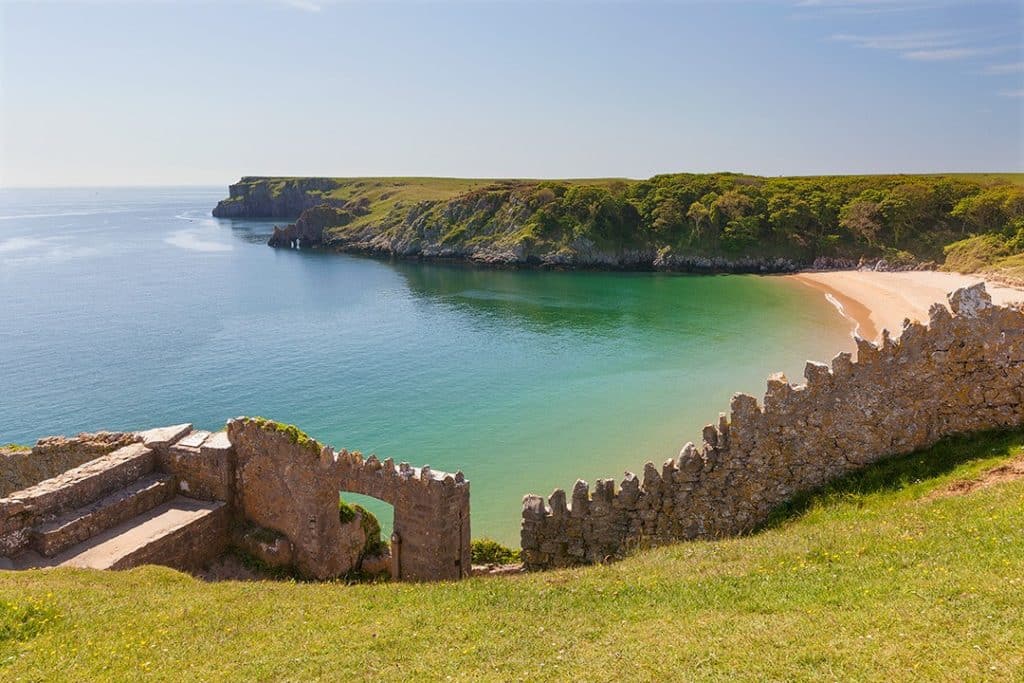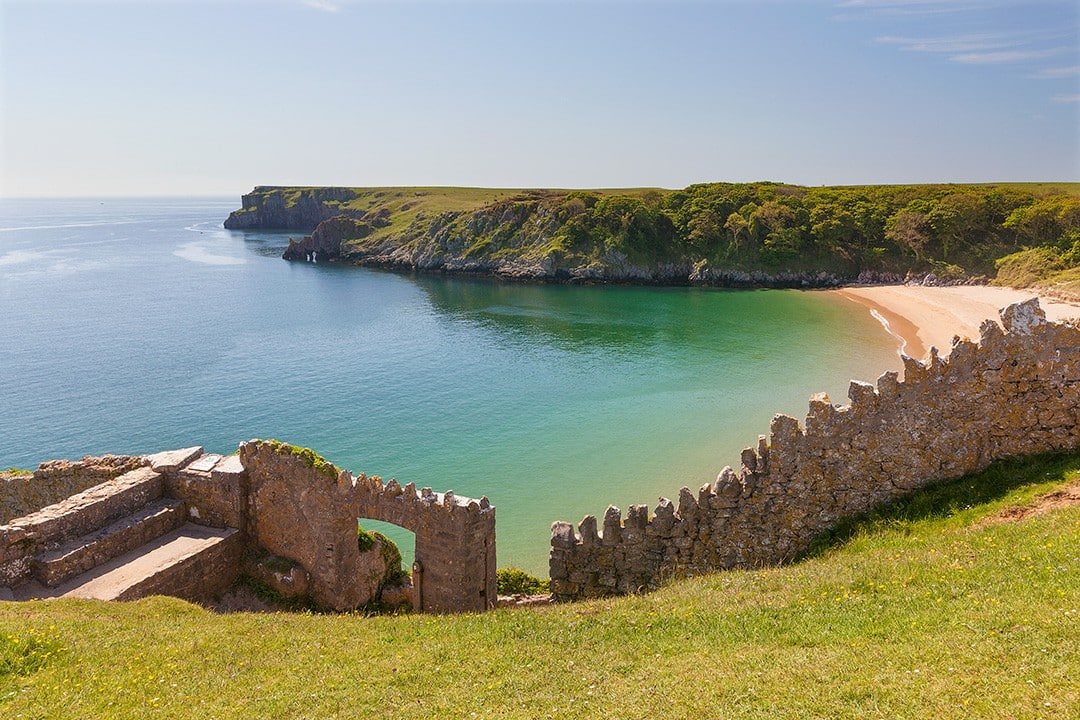 Pembrokeshire has excellent wildlife-watching too. From spring, the cliff-tops sing with crickets while seabirds wheel overhead. Puffins return to the islands of Caldey, Grassholm, Skokholm, Skomer and Ramsey to nest. Manx shearwaters, kites and falcons make an appearance too while dolphins and seals play close to shore.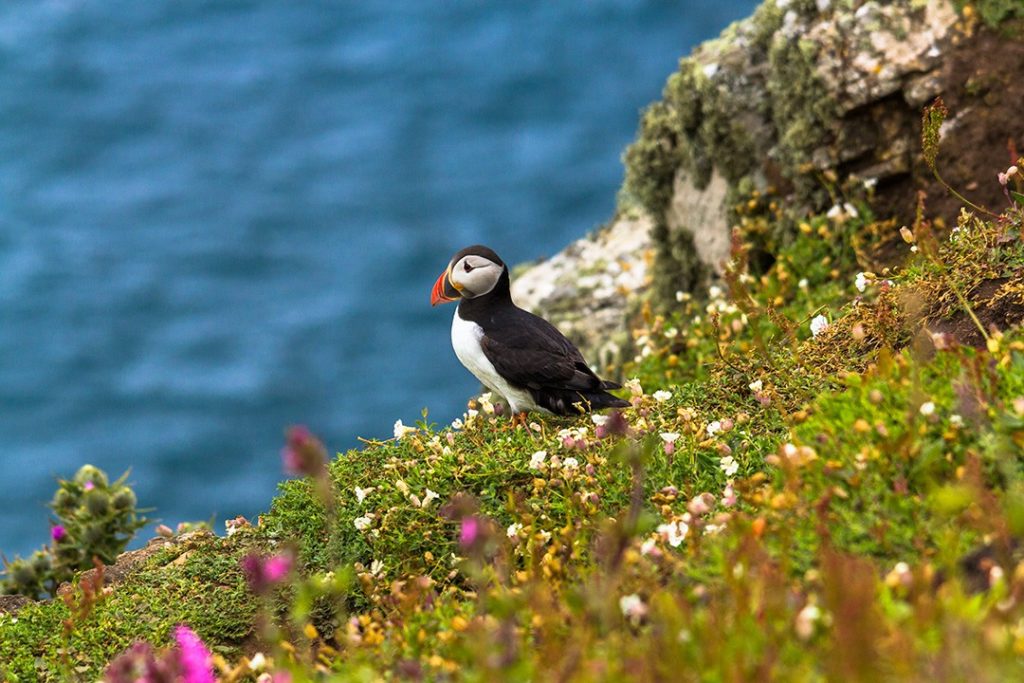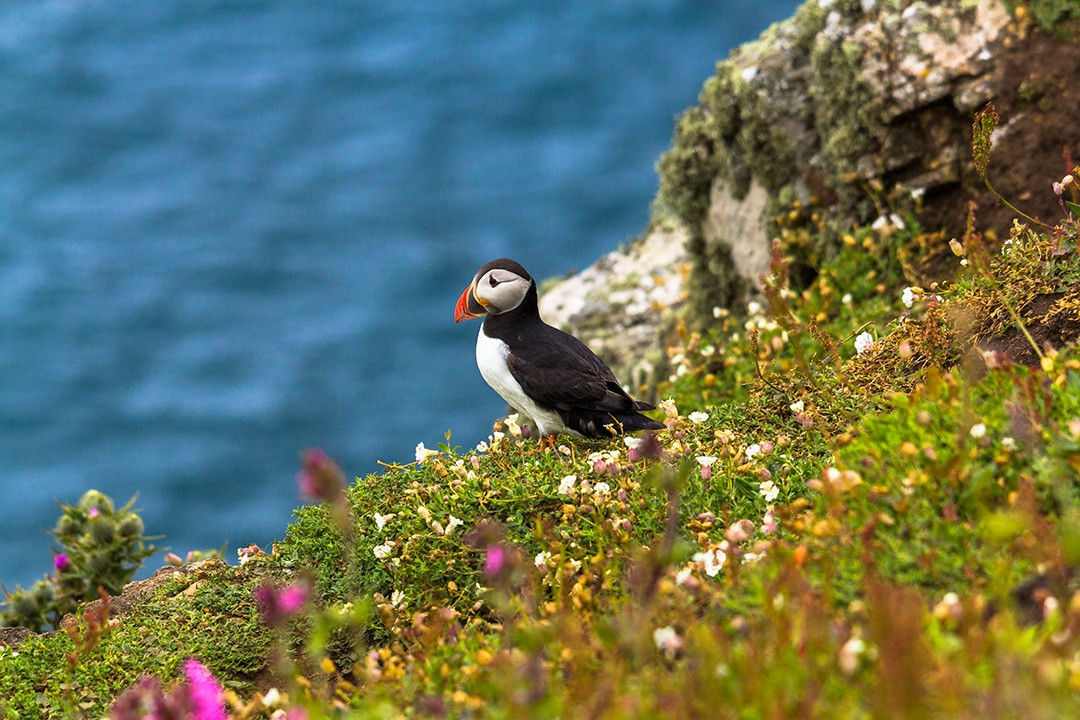 There is a year-round bus that traces the coast, so walkers can pick up the trail where preferred rather than walking the entire length. Of course, you'd be forgiven for staying in a single place if one great beach is all you need. There's plenty here to go around.
Find and book cottages in the Pembrokeshire area
---
Enjoyed this post? pin it for later…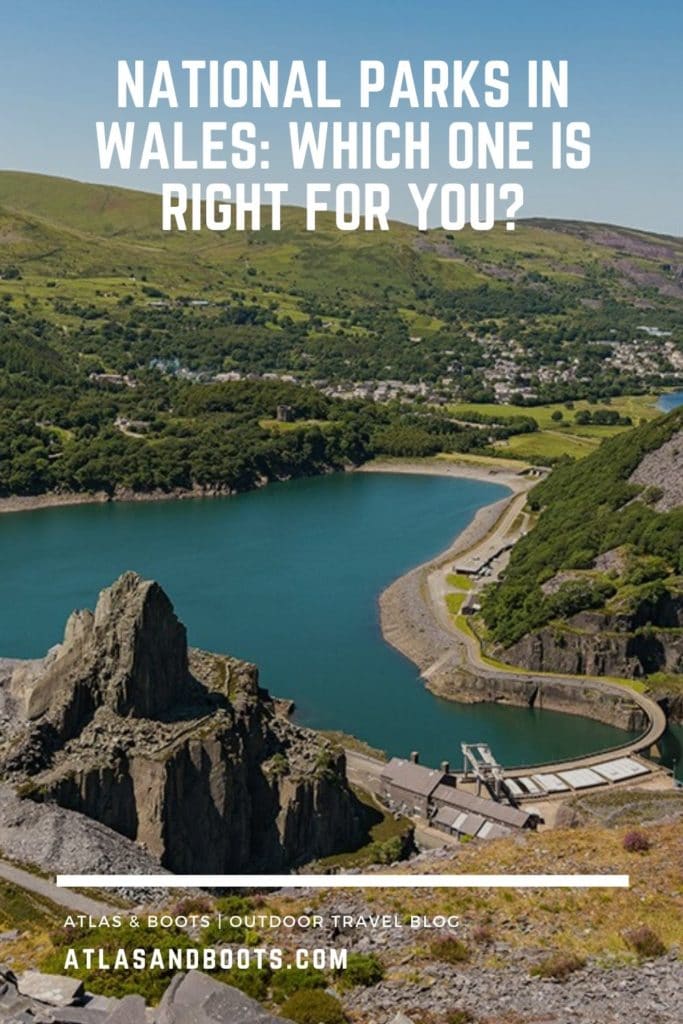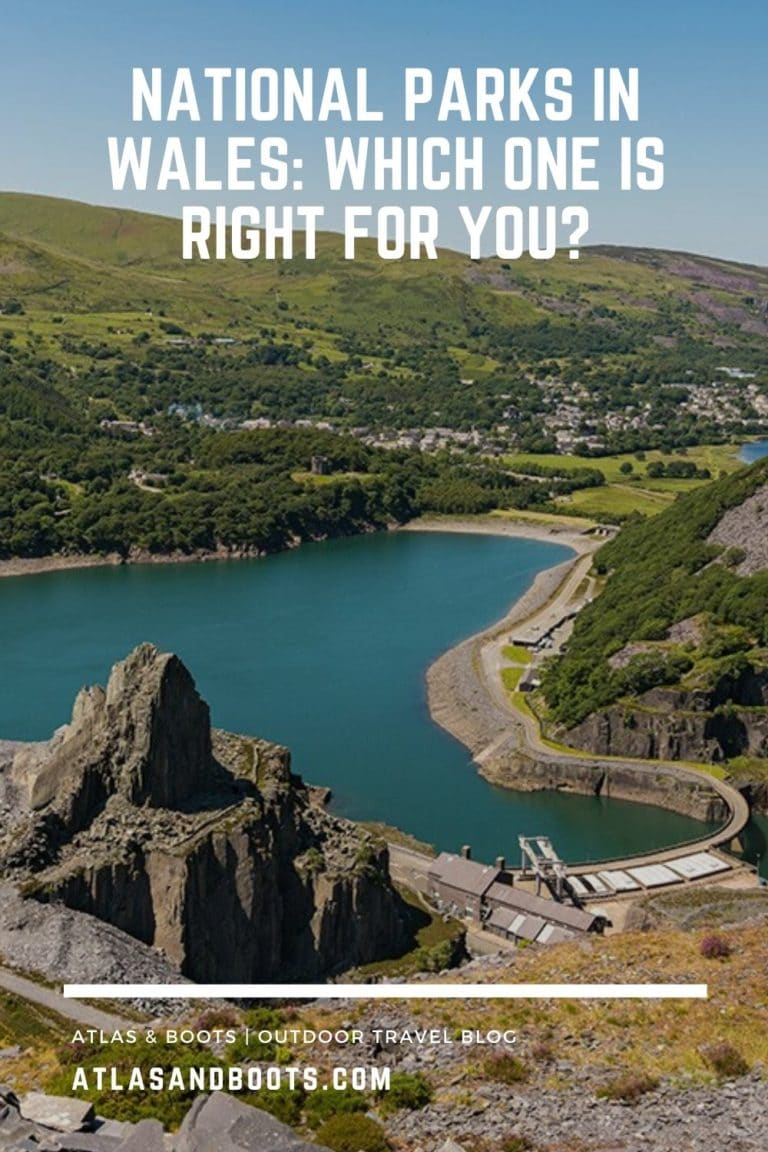 ---
Lonely Planet Wales is a comprehensive guide to the national parks in Wales, ideal for those who want to both explore the top sights and take the road less travelled.