We take a look at some of the best books about hiking, from thrilling adventure stories to technical trail guides and everything in between
We've used Amazon and Goodreads' bestsellers lists along with some personal favourites to put together a list of what we believe to be some great books about hiking.
25 great books about hiking
Listed in no particular order, the list includes a mix of hiking memoirs-turned-feature-films, gear and field guides, and inspirational tales of adventure.
1. Wild: A Journey from Lost to Found
by Cheryl Strayed
This best-selling memoir (now a feature film) charts the story a 22-year-old who took the bold and impulsive decision to hike more than 1,000 miles of the Pacific Crest Trail.
2. A Walk Across America
by Peter Jenkins
Twenty-five years ago, a disillusioned young man set out on a walk across America. This is the book he wrote about that journey – a classic account of the reawakening of his faith in himself and his country.
3. The Pilgrimage: A Contemporary Quest for Ancient Wisdom
by Paulo Coelho
Paulo Coelho details his journey across Spain along the legendary road of San Tiago, which pilgrims have travelled since the Middle Ages.
4. Into the Wild
by Jon Krakauer
In 1992, Chris McCandless hitchhiked to Alaska and walked alone into the wilderness. Four months later, his decomposed body was discovered. How McCandless came to die is the unforgettable story of Into the Wild.
5. A Walk in the Woods: Rediscovering America on the Appalachian Trail
by Bill Bryson
In this best-selling hiking-memoir-turned-feature-film, classic Bryson recounts his somewhat farcical attempt to hike the Appalachian Trail.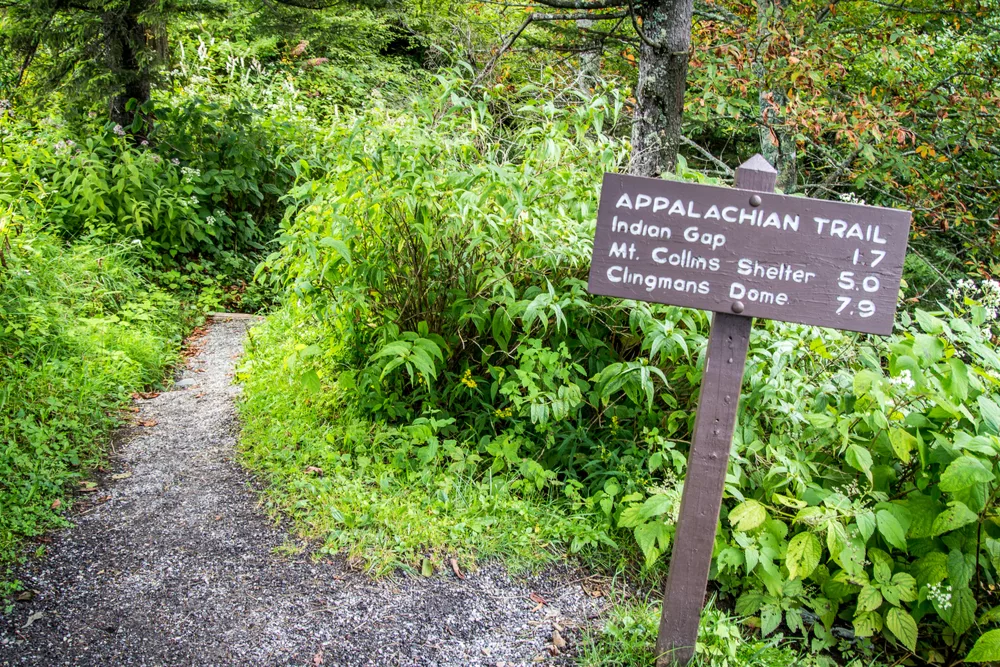 6. Bushcraft 101: A Field Guide to the Art of Wilderness Survival
by Dave Canterbury
Based on the five Cs of survivability – cutting tools, covering, combustion devices, containers, and cordage – Bushcraft 101 gets you ready for your next hiking trip with advice on making the most of your time outdoors.
7. Grandma Gatewood's Walk: The Inspiring Story of the Woman Who Saved the Appalachian Trail
by Ben Montgomery
Emma Gatewood, a 67-year-old great grandmother, told her family she was going on a walk. The next anybody heard from her, she had walked 800 miles of the Appalachian Trail.
8. Walking the Himalayas: An Adventure of Survival and Endurance
by Levison Wood
Following his trek along the length of the Nile River, explorer Levison Wood takes on his greatest challenge yet: navigating the treacherous foothills of the world's highest mountain range.
9. The Backpacker's Field Manual, Revised and Updated: A Comprehensive Guide to Mastering Backcountry Skills
by Rick Curtis
When first published in 1998, this set the standard for comprehensive backpacking books. Updated for modern backpacking, it covers the latest developments in gear, first aid, Leave No Trace camping and outdoor leadership.
10. Almost Somewhere: Twenty-Eight Days on the John Muir Trail
by Suzanne Roberts
It was 1993 and Suzanne Roberts had just finished college when her friend suggested they hike California's John Muir Trail. Part memoir, part nature writing, part travelogue, Almost Somewhere is Roberts' account of that hike.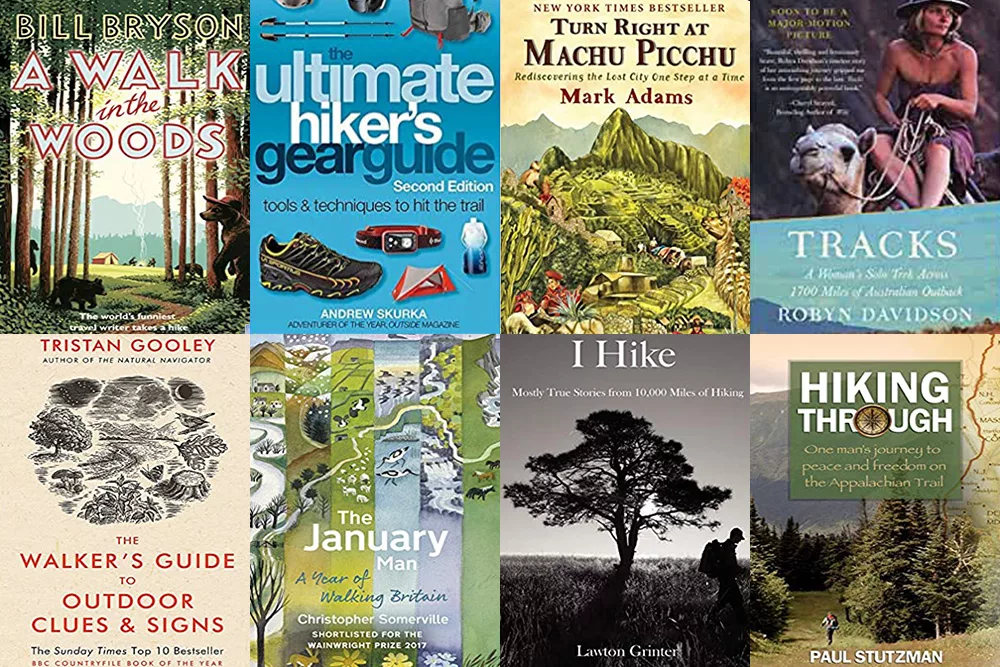 11. Thru-Hiking Will Break Your Heart: An Adventure on the Pacific Crest Trail
by Carrot Quinn
In the desert of southern California, Carrot faces many challenges, both physical and emotional: pain, injury, aching cold and searing heat, dehydration, exhaustion and loneliness.
12. The January Man: A Year of Walking Britain
by Christopher Somerville
The January Man is set over one calendar year as, month by month, region by region, Somerville walks the routes that remind him of his father. One of the best books about hiking the British countryside, it inspires readers to explore the 140,000 miles of footpaths across the British Isles.
13. Becoming Odyssa: Adventures on the Appalachian Trail
by Jennifer Pharr Davis
After graduating from college, Jennifer isn't sure what she wants to do with her life. She is drawn to the Appalachian Trail, a 2,175-mile footpath that stretches from Georgia to Maine.
14. AWOL on the Appalachian Trail
by David Miller
In 2003, software engineer David Miller left his job, family, and friends to fulfil a dream and hike the Appalachian Trail. Not merely a hiking guide, but also a highly personal insight into what it takes to accomplish a lifelong dream.
15. Fifty Places to Hike Before You Die: Outdoor Experts Share the World's Greatest Destinations
by Chris Santella
Chris Santella, with the help of top expedition leaders, explores the world's greatest hiking destinations.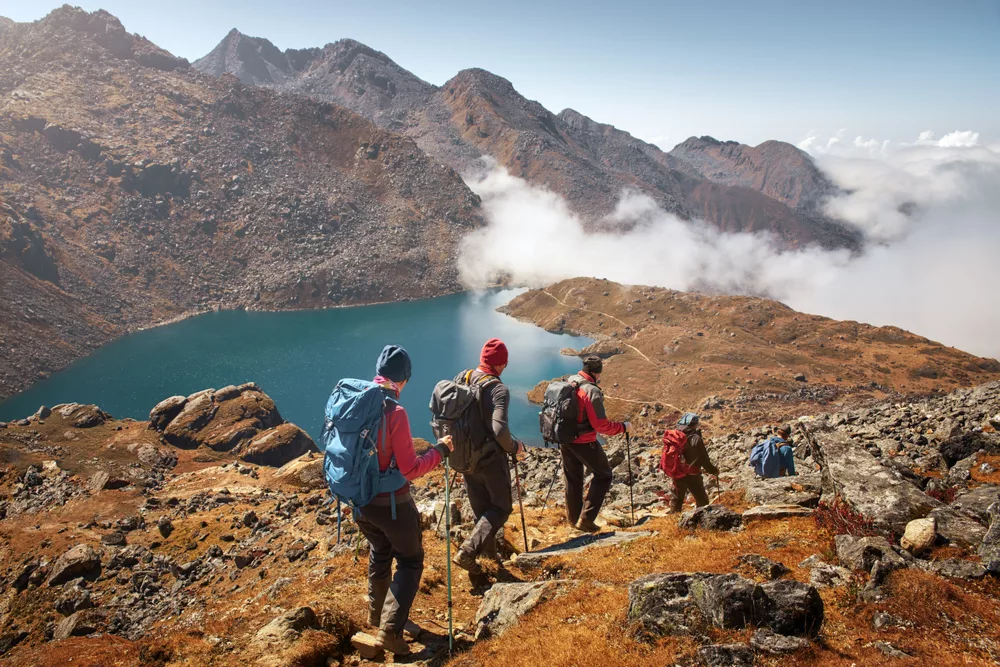 16. The Complete Idiot's Guide to Geocaching
Geocaching has steadily grown into a fun and enduring outdoor adventure that goes hand-in-hand with hiking. If you, like me, still have no idea what it is then this book will explain it all.
17. The Old Ways: A Journey on Foot
by Robert Macfarlane
In this exquisitely written book, which folds together natural history, cartography, geology, and literature, Robert Macfarlane sets off to follow the ancient routes that crisscross the landscapes of the British Isles.
18. Tracks: A Woman's Solo Trek Across 1,700 Miles of Australian Outback
by Robyn Davidson
Robyn Davidson's memoir of her perilous journey across 1,700 miles of the hostile Australian desert to the sea with only four camels and a dog for company.
19. Ultralight Backpackin' Tips: 153 Amazing & Inexpensive Tips For Extremely Lightweight Camping
by Mike Clelland
Short, to the point, and humorously illustrated by Mike Clelland, this book presents everything ultralight hikers and backpackers need to be safe, comfortable and well-fed.
20. I Hike
by Lawton Grinter
"I never set out to hike 10,000 miles. It just sort of happened over the course of a decade." And so goes Lawton Grinter's compelling collection of short stories that have been over 10 years and 10,000 trail miles in the making.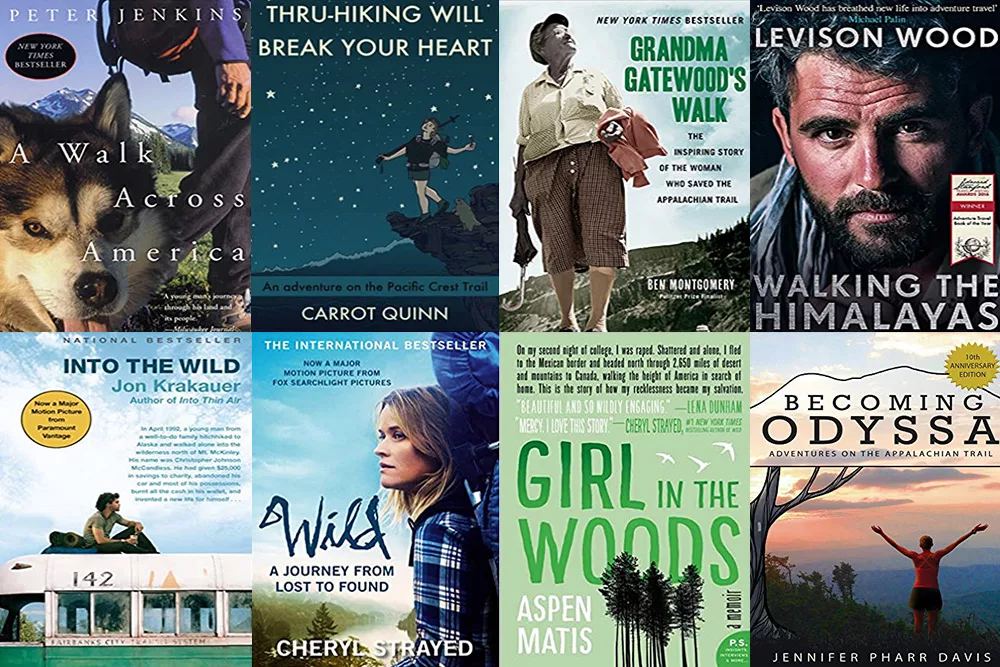 21. Girl in the Woods: A Memoir
by Aspen Matis
Aspen Matis's exhilarating true-life adventure of hiking from Mexico to Canada – a coming of age story, a survival story, and a triumphant story of overcoming emotional devastation.
22. Turn Right at Machu Picchu: Rediscovering the Lost City One Step at a Time
by Mark Adams
Adams' fascinating and funny account of his journey through some of the world's most majestic, historic, and remote landscapes.
23. The Walker's Guide to Outdoor Clues and Signs
by Tristan Gooley
Gooley has compiled more than 850 outdoor tips that will open readers' eyes to nature's hidden logic. He shares techniques for forecasting and tracking, and for walking in the country or city, along the coast and by night.
24. Hiking Through: One Man's Journey to Peace and Freedom on the Appalachian Trail
by Paul Stutzman
With breathtaking descriptions and humorous anecdotes from his 2,176-mile journey along the Appalachian Trail, Paul Stutzman reveals how immersing himself in nature and befriending fellow hikers helped him recover from a devastating loss.
25. The Ultimate Hiker's Gear Guide
by Andrew Skurka
This recently updated second edition is a show-and-tell guide to clothing, footwear, backpacks, shelter and more, and includes tips on foot care, campsite selection and hiking efficiency.
---
Enjoyed this post? pin it for later…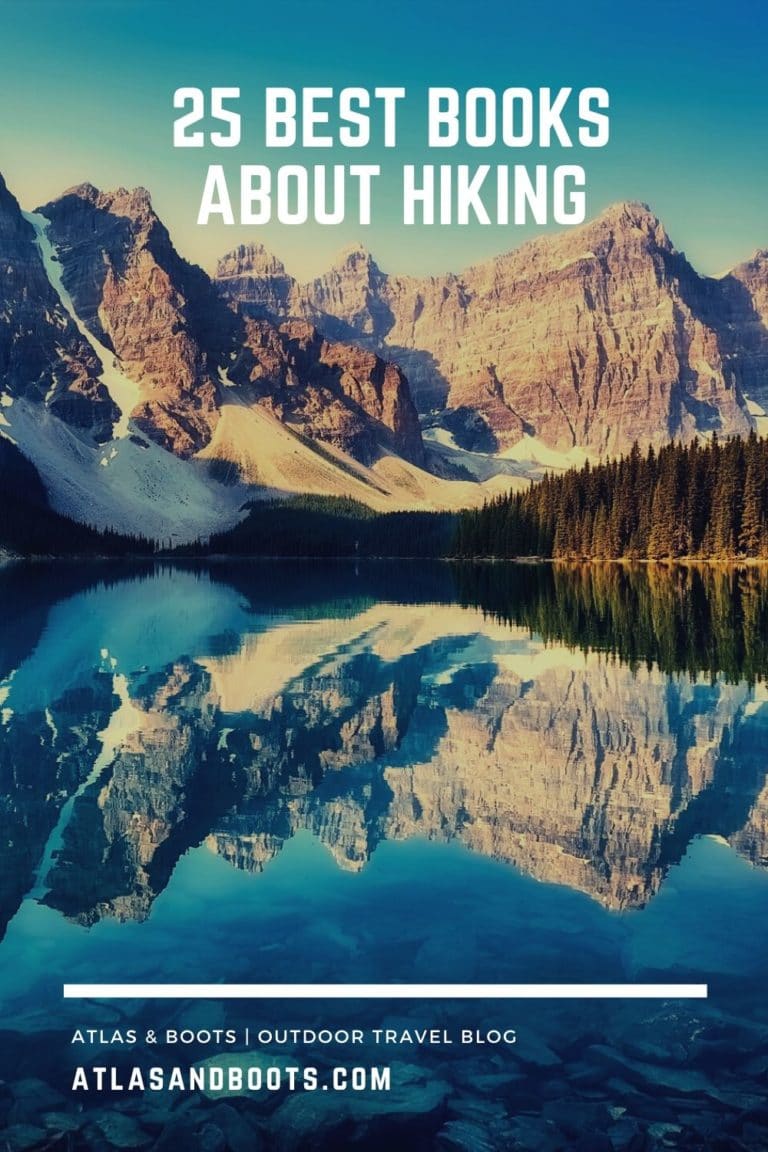 ---
Lead image: Miscellaneous