After two months of continuous travel, we decided to take a few days of downtime in Santiago. We had spent no more than two nights in any one place as we raced to get to Patagonia before winter and as a result were feeling pretty fried and in desperate need of some comfort – especially after the challenges of Bolivia. With this in mind we decided to rent a super-modern self-catering apartment in central Santiago for a few days.
Once we settled in, we were struck by how expensive Chile could turn out to be. As one of the more prosperous countries on the continent, its prices were a lot steeper than Bolivia. Thankfully, there are lots of cheap (or free!) things to do in Santiago. We spent four days exploring the modern capital city, a veritable metropolis after our visit to the Atacama Desert. It was a breath of (rather polluted) fresh air with a lot to offer the modern traveller – even those on a fast-dwindling budget.
1. Cerro Santa Lucía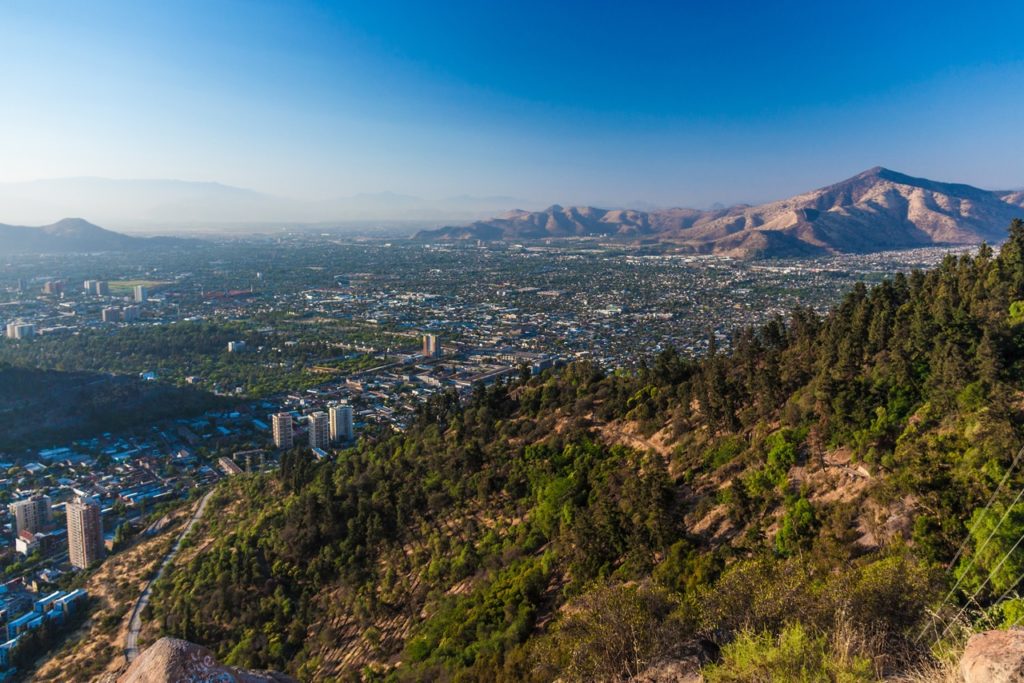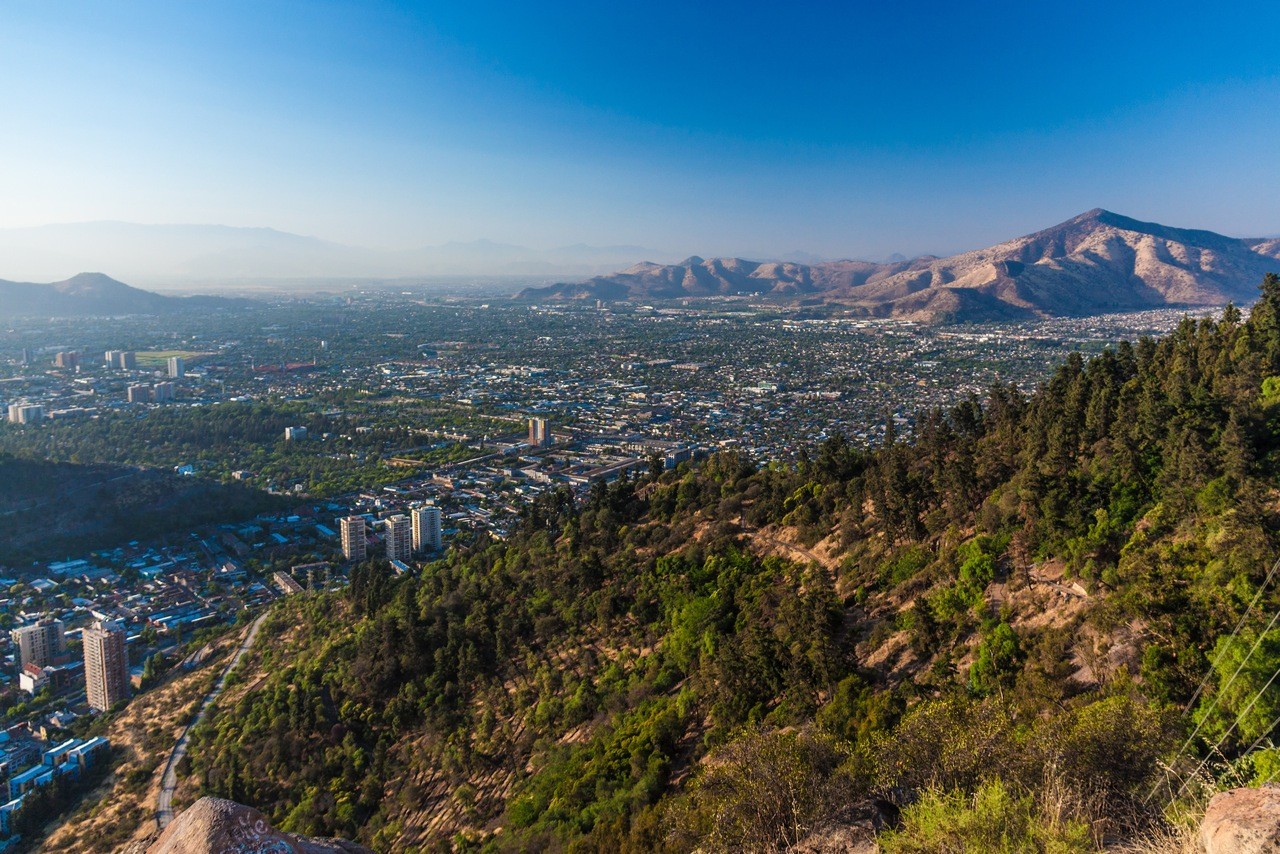 Get the lay of the land and use your first morning to hike up to the top of Santa Lucía Hill. The hill has a 69m (220ft) promontory over the surrounding area and gives you a good idea of the layout of Santiago. There is a viewpoint at the peak, popular with tourists, where you can see a cross-section of Santiago's modern and colonial architecture.
2. Plaza de Armas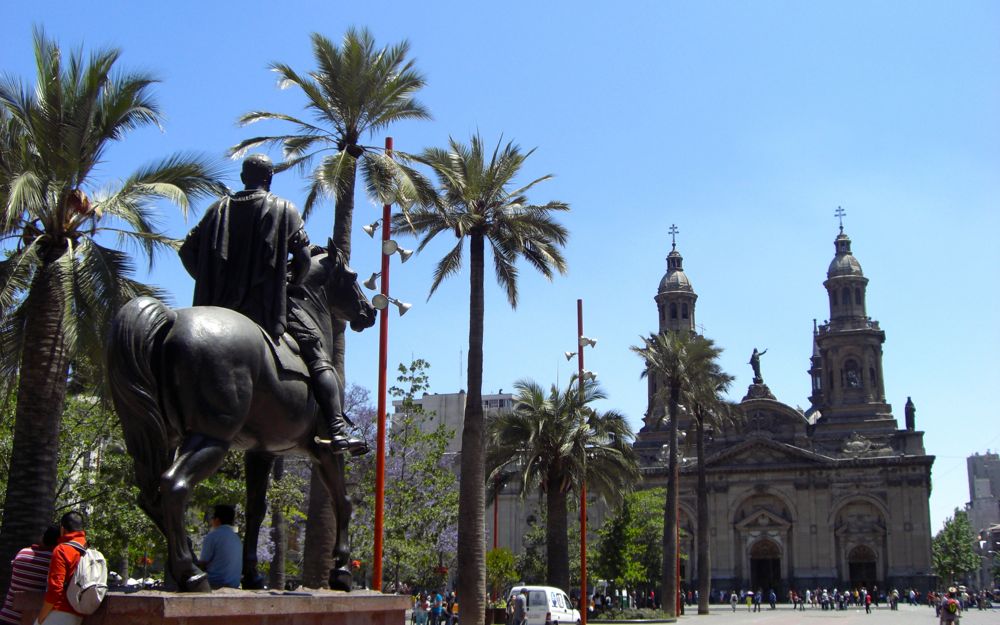 Plaza de Armas has been the colonial heart of the city since its founding in 1541. The centerpiece is a fountain celebrating libertador Simón Bolívar, the much-loved military and political leader who played an integral role in establishing Venezuela, Ecuador, Bolivia, Peru and Colombia as sovereign states, independent of Spanish rule.
3. Estación Mapocho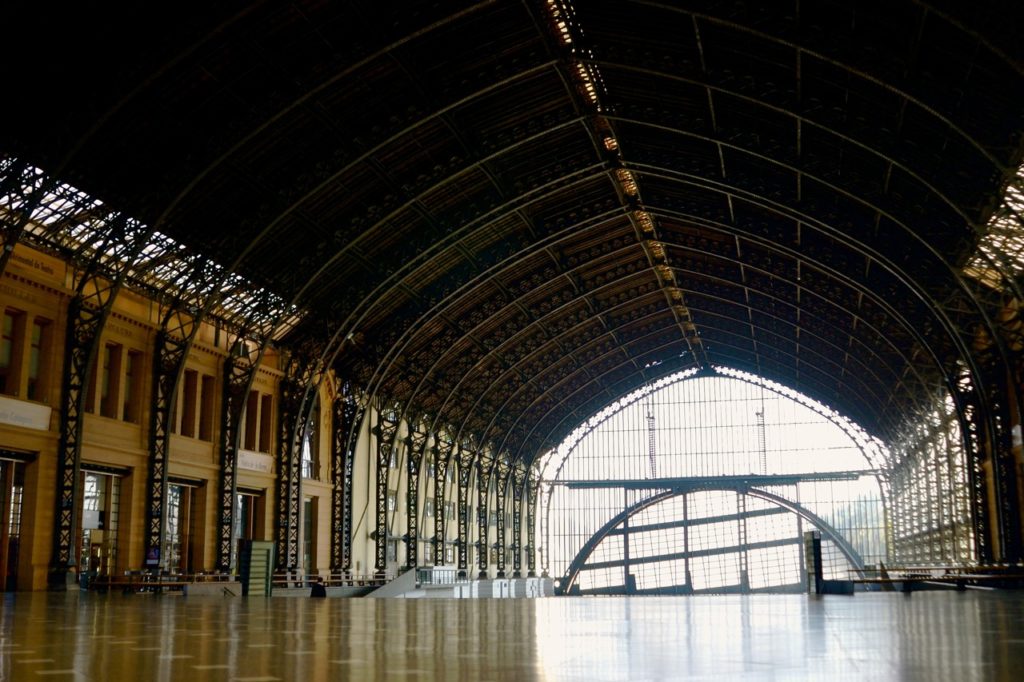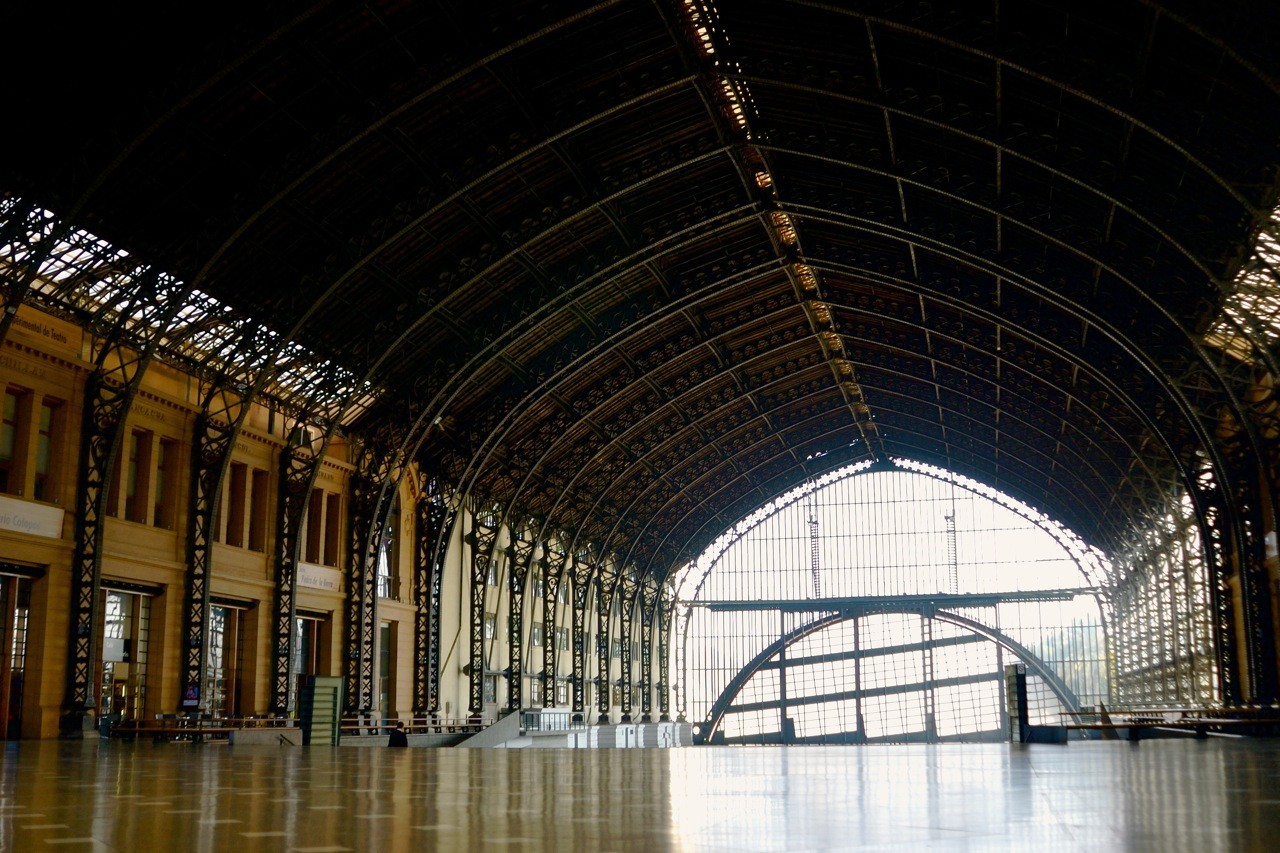 Earthquake damage and decay have taken its toll on the once thriving railway station, but in recent years it has been renovated as a cultural center that hosts art exhibitions and concerts. The impressive cast-iron construction of the main hall was created in France and then assembled in Santiago.
4. Cementerio General
All but one of Chile's presidents are buried in the Public Cemetery in Santiago, the one being the tyrannical military dictator Augusto Pinochet. The cemetery is one of the largest in Latin America with an estimated two million graves and memorials. One notable memorial is to President Allende (Latin America's first democratically elected Marxist leader) and another is dedicated to the people that were 'disappeared' during the Pinochet regime that followed.
5. Mercado Central
The cast-iron roof and supporting structure houses Santiago's traditional fish market at Mercado Central. Built in 1872 it's a great spot to stop for a seafood lunch or fish stew – apparently a great hangover cure. Although, I'm not sure I'd want to visit a fish market with a hangover!
6. Catedral Metropolitana de Santiago
Built between 1748 and 1800 and located in the city's historic center, the neoclassical cathedral faces Plaza de Armas near to the Palacio Arzobispal de Santiago, the administrative center for the archdiocese. The imposing structure is perhaps Santiago's grandest and finest.
7. Parque Forestal
An urban park squeezed between the bustling and busy Río Mapocho and Merced streets provides a perfect (if not brief) sanctuary from the smog of Santiago. Walk from Estación Mapocho at one end towards Museo Nacional de Bellas Artes at the other. You'll have joggers and power walkers for company most mornings.
8. Museo Nacional de Bellas Artes
At the end of the Parque Forestal is the Chilean National Museum of Fine Arts, built in 1910. The museum houses two sites with permanent collections of Chilean and European art, modern photography, design, sculpture and web-art displays. There is a small fee to pay for entry to each site ($600 Chilean pesos or $1 USD).
9. Museo Nacional de História Natural de Chile
We loved the Natural History Museum where Chile's fascinating history is explained in a series of engaging displays. The easy-to-follow layout leads the visitor from natural and prehistoric history, European discovery and the colonial era, through to independence and the modern era.
10. La Moneda Presidential Palace
Just off the Plaza de la Constitución sits Chile's presidential offices. Constructed in 1784 the ornate neoclassical building occupies an entire block of downtown Santiago. Underneath the palace is the state-run Centro Cultural where contemporary art exhibitions are displayed until 9pm every night.
11. Cerro San Cristóbal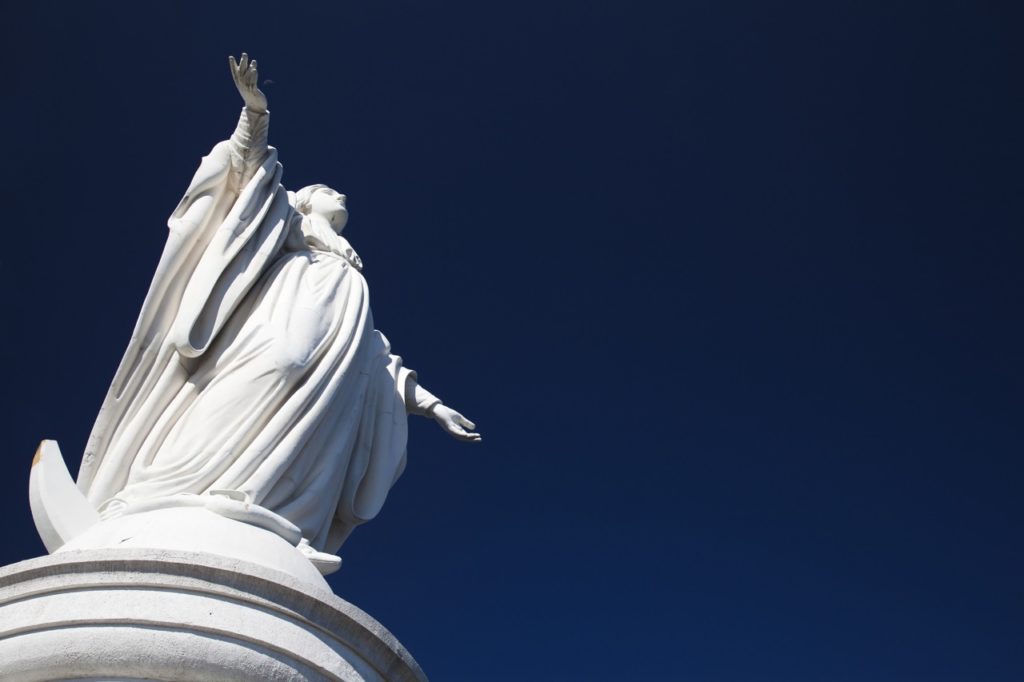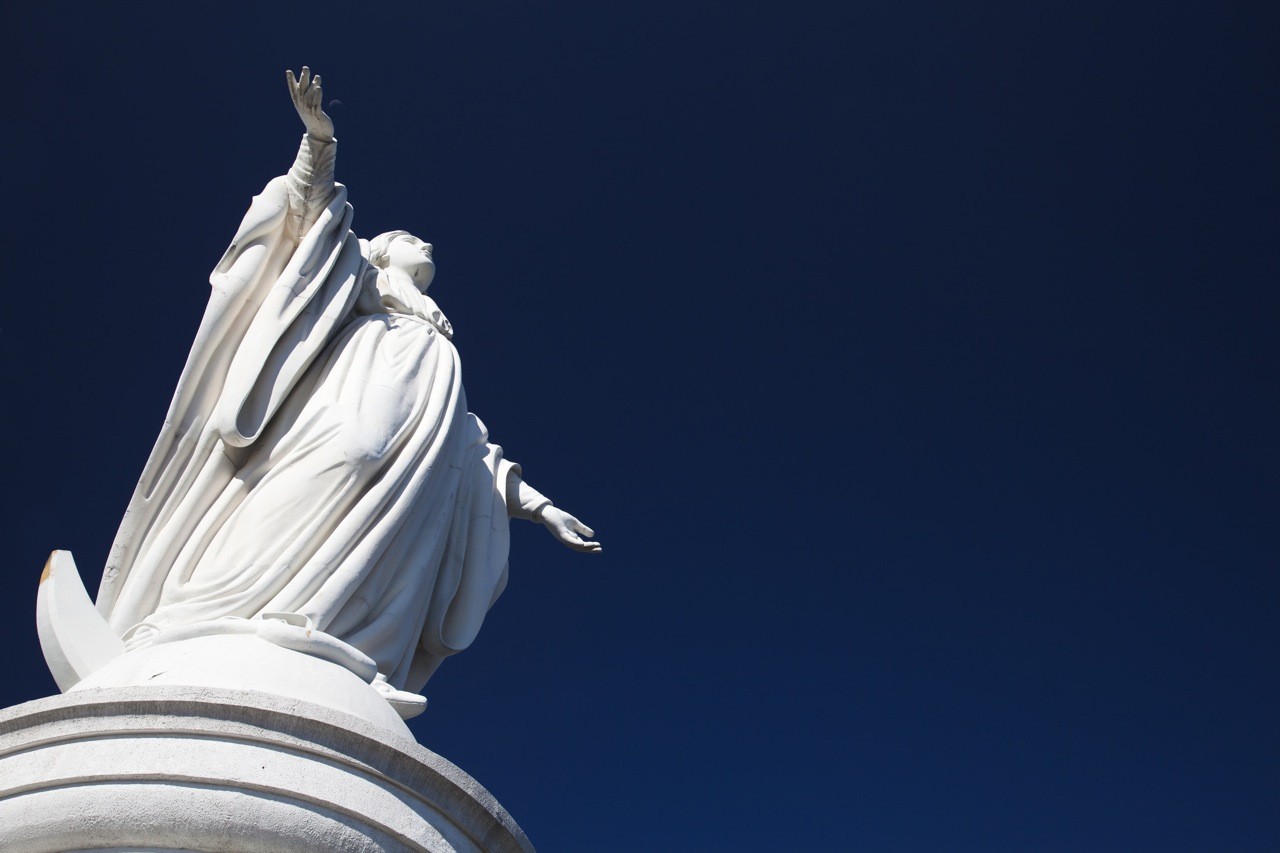 The best view in town is at San Cristóbal hill towering above the city. The capital's largest park, Parque Metropolitano, is on the hill housing two swimming pools, botanical gardens and a zoo. There's a funicular train which departs from Plaza Caupolicán at the north end of Pío Nono in Bellavista if you don't fancy the hike.
12. Gabriela Mistral Cultural Center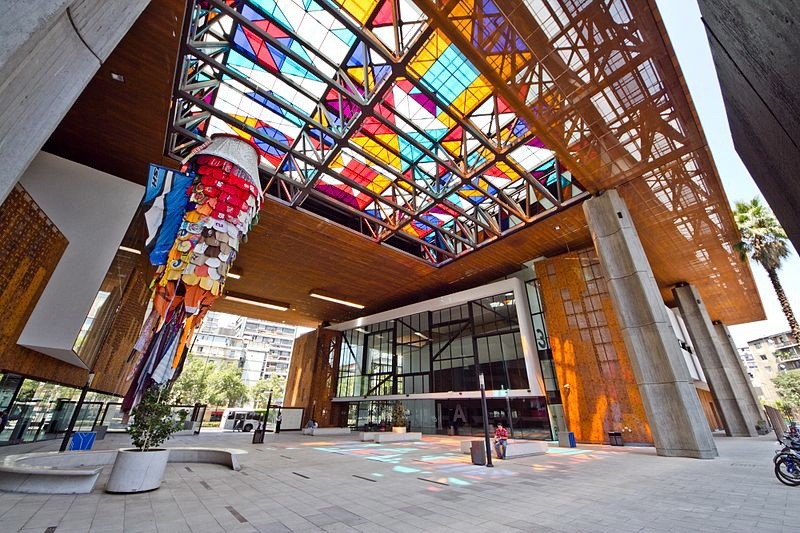 Named after Gabriela Mistral, the first Latin American woman to win the Nobel Prize in Literature, the center is one of Santiago's newest creative spaces. Known as the GAM, the center comprises two large exhibition spaces and plazas, a delightful bookstore, a cafe and an outdoor antiques fair.
13. Central La Vega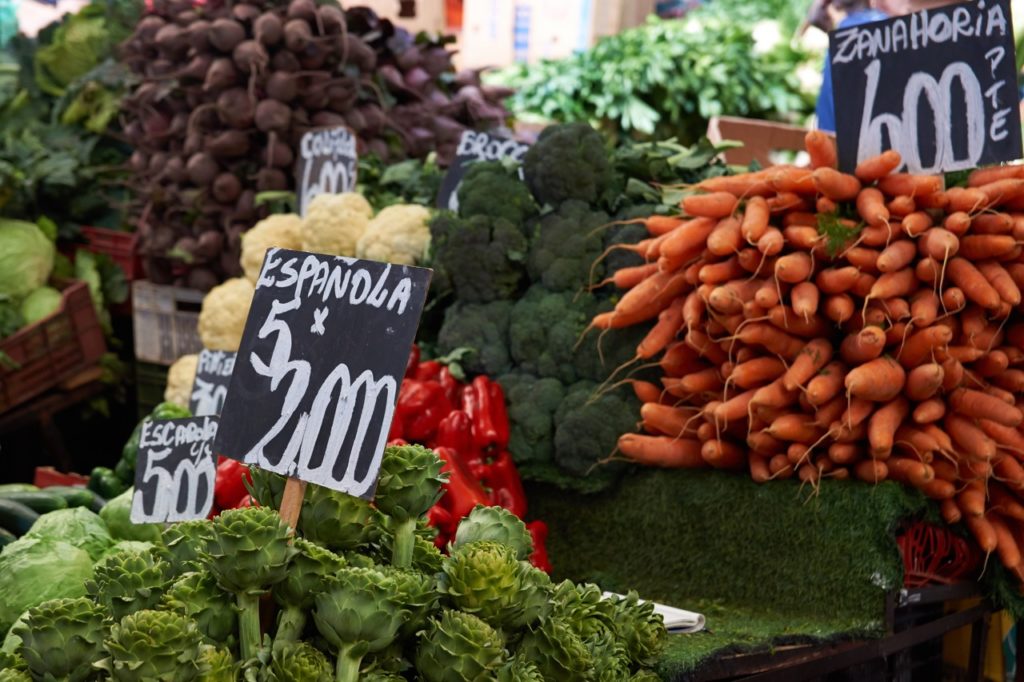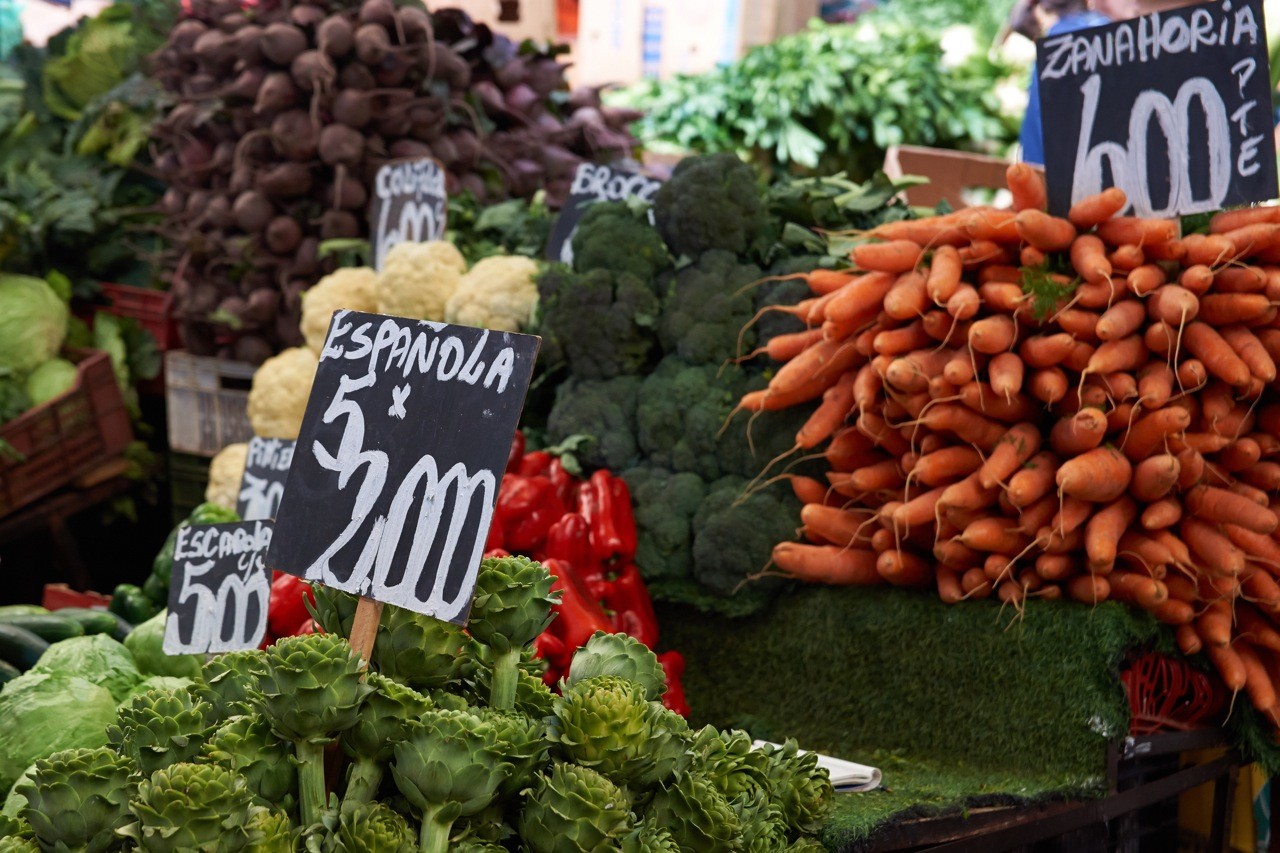 If Chile grows it, you'll find it at this delightful if not chaotic fruit and veg market. This is where the locals go for their fruit and veg shopping and where restaurateurs go for their fresh supplies. If you head over early in the morning you'll hear the hollering vendors in full swing.
14. Santiago's barrios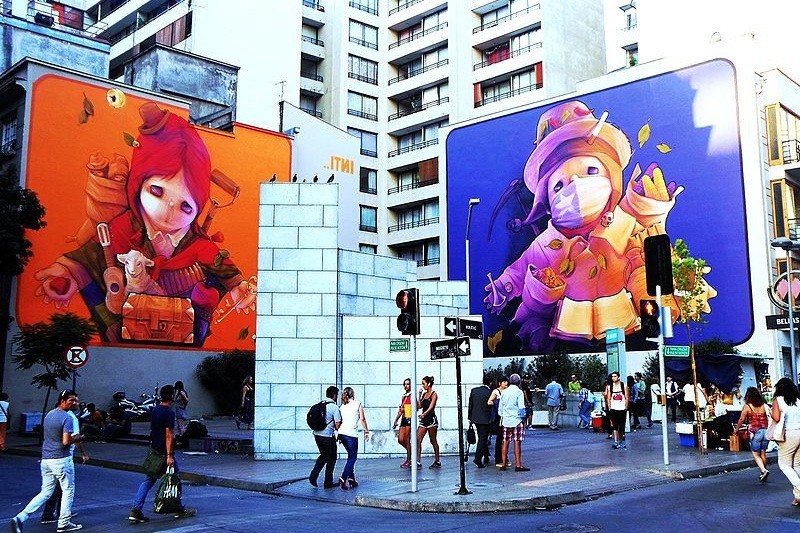 You'll have to decide for yourself which one's right for you. We loved the Lastarria and Bellas Artes neighbourhoods where Santiago's café culture is evident on every trendy street corner. We were based at Andes Apartments, so were right in the thick of things and had easy access to the sights. For nightlife, look no further than Bellavista's colourful streets and cobbled squares. Further afield, there are the more leafy and sleepy Brasil and Yungay barrios. Amid the sparkling skyscrapers you'll find the Las Condes, el Golf and Vitacura barrios. For bustling street life head over to Barrio Recoleta, where Korean eateries crowd the streets.
The essentials
What: Three days and four nights spent exploring Chile's capital city, Santiago. From Santiago there are fantastic day trips and outdoor excursions to enjoy as well as excellent transport links to the rest of the county. While there are more charismatic cities in South America, Santiago offers plenty to keep you occupied for several days. The seaport town of Valparaíso is also just two hours away and makes a great day trip.
Where: We stayed at Andes Apartments (from $90 USD p/night), a luxurious offering from Andes Hostel (from $18 USD p/night) located in the vibrant neighbourhood of Bella Artes. The block of apartments was safe and secure with access to plenty of restaurants, cafes, shops and transport options (Bella Artes metro station is just two minutes away). There is an onsite swimming pool, breakfast is included (provided at the hostel) and on Wednesdays there are free pasta and wine evenings for guests! It was a much-needed slice of calm and comfort and comes highly recommended. Email Rachael Ellis at info@andesapart.com for bookings and enquiries.
Atlas & BOots
When: The best time to visit Santiago is from late September to November, or from March to May. These months are the spring and autumn shoulder seasons in Chile. The area has a moderate temperature all year round, but while we were there in early May you could tell it was starting get a bit chilly.
How: Santiago is very well served by the rest of Chile, but distances can be huge. Common journeys include: Valparaíso 2 hours, Puerto Montt, 12 hours, Antofagasta 19 hours, San Pedro de Atacama 23 hours, Arica 30 hours, Buenos Aires (Argentina) 22 hours and Mendoza (Argentina) 8 hours.
If travelling by air, Aeropuerto Internacional Arturo Merino Benítez is located in Pudahuel, 20km northwest of downtown Santiago (book flights via skyscanner.net). There are several ways to get to the airport including shuttle bus, shared transfer and taxi options. Further information can be found here.
---