I had never considered seeing the world by cycle. As a Londoner, I equated cycling with traffic-clogged lanes and smoke-choked roundabouts. After a recent ride, however, I came to see that cycling offers a unique view of the world.
First, there's the freedom. Nearly every environment is accessible by bike, from parched desert and rugged steppe to luscious jungle and cityscape. Cycling allows you to explore remote corners that just can't be seen by car.
Second, there's the element of reality. Cycling brings you literally closer to a land and its people, offering authentic sights and smells without a sanitising filter of glass.
Here are five tips to keep in mind when you're planning your first big cycling excursion.
Work on your stamina
It's difficult to gauge how fit you need to be for a cycle tour. Some cyclists can ride upwards of 100km (62 mi) in a day, while others feel daunted by half of that.
Examine your tour itinerary to determine what length of time and terrain you'll be riding each day. Then, take some practice rides in the weeks before the trip. If (like me) you don't actually own a bike, or lack the space to practice, attend a few spinning classes or get fit in other ways.
If you can already run 5km (3 mi) on flat ground in 30 minutes, or cycle for 15km (9 mi) without stopping, you're likely fit enough to enjoy most mainstream cycle tours.
Don't be daunted
A positive attitude is invaluable and will propel you farther than pure physical strength. When I was in Myanmar, a fellow rookie cyclist finished an 83km (52 mi) uphill ride that far more experienced cyclists quit. It wasn't fitness or experience that took her to the finish line; rather, it was extraordinary mental grit.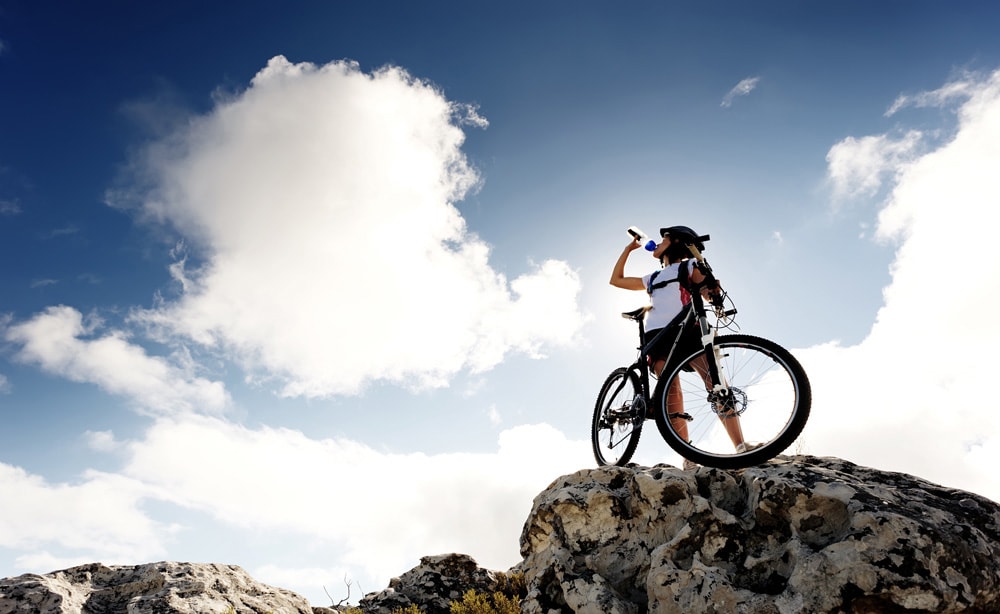 Don't tell yourself that you can't do it, and don't be intimidated by others in your group. Though you should be honest about your skill level: Remember, everyone was a beginner once.
Eat the right foods
Long-distance bike rides burn a lot of calories, so it's important to keep your energy levels high. Start with a carb-heavy breakfast, and snack frequently throughout the day. Good options include bananas, whole-grain bread, fruit, vegetables, trail mix, and energy bars. In the evening, aim to eat plenty of protein. Lean meats, fish, low-fat dairy foods, and pulses can help refuel your muscles after a long day's ride.
It's also important to keep hydrated. Experts differ on the right amount to drink, but 2 to 3L (8 to 12 cups) per day is a good benchmark. Start with 500mL (2 cups) before the ride and aim to take two to three gulps from your bottle every 20 to 30 minutes. Inexperienced riders may find it easier to drink from a hydration pack.
Use the granny gear
No matter how much you prepare physically or toughen up mentally, there may come a time when your stamina gives way. If this happens: stop, rest, and drink plenty of water. On supported tours, you will have an experienced guide bringing up the rear, so you will never be left behind.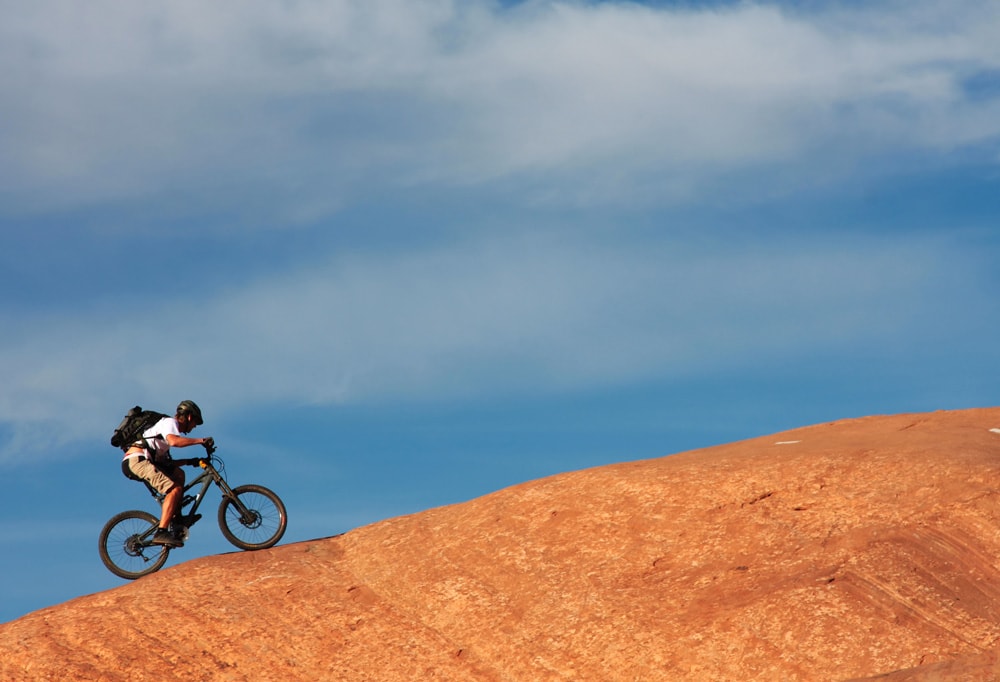 When your heart rate is stable, start again and don't be afraid to use your highest gear — the so-called "granny gear" — when riding up hills. It's better for your knees and muscles to spin your legs faster in a higher gear than to grind away in a low gear. Use a steady pace that feels comfortable. Your stamina will increase over the course of the trip, so keep aiming for the finish line!
Bring padding!
A long day in the saddle can leave you sore and sweaty. Proper cycling gear — a good pair of padded shorts, in particular — will make your ride more comfortable. Some experts swear by bib shorts, which offer well-positioned padding that doesn't need to adjusted throughout the day.
Tour operators will usually provide helmets, water bottles, and puncture repair kits (though it's always worth checking first). You might also want to consider packing the following:
Lightweight cycling jersey
Softshell or breathable jacket
Cycling gloves
Sunscreen
Sunglasses
Wet wipes
Sports socks
Athletic or cycling shoes
The most important thing to remember is that seeing the world on two wheels is fun! Prepare, but don't overthink things. Just get in the saddle and start!