From Australia to Antarctica, we list the best places to see the southern lights
People often ask "aren't you done with travelling?" or "where is there left to go?"
To be honest, we thought that 2018 would be the year we sort-of settled down and maybe looked into a semi-permanent base somewhere in England's Peak District… but then we went to World Travel Market and met representatives from Greenland and the Falklands and the Faroes, and many of the other remote places we'd like to see one day and we realised that we'd probably never be done with travelling. We'd always want to see more.
Take the northern lights for example. It's a once-in-a-lifetime experience which absolutely lives up to the hype. Once we'd seen them, we thought we'd be satisfied, but of course now we want to see the southern lights, otherwise known as the Aurora Australis.
The southern lights are the less-known, less-seen counterpart of the northern lights and appear in the lower reaches of the southern hemisphere.
But where to see the southern lights? We list your best bets below.
South Georgia Island
Where: Anywhere around the island
When: March to September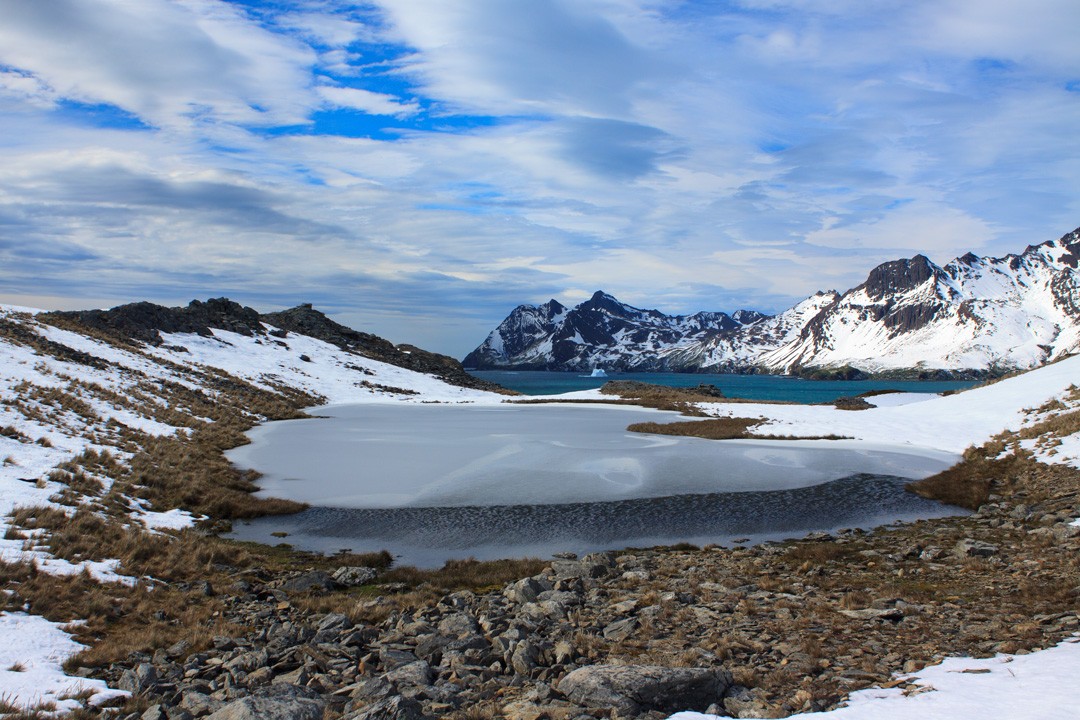 South Georgia in the South Atlantic Ocean is one of the world's southernmost islands. Covered in ice for most of the year, the island is largely inaccessible, but polar cruises do stop there, usually around March when the weather is relatively calm.
Part of a British Overseas Territory, South Georgia offers a rugged landscape of glaciated peaks, glittering fjords and wild beaches. The Allardyce Range skates the island's spine and, incredibly, 57% of its 3,755 sq km (1,450 sq mi) area is covered with glaciers.
Visit South Georgia Island on G Adventures' Spirit of Shackleton or Falklands, South Georgia & Antarctica trip.
Antarctica
Where: Any of the Antarctic regions (likely restricted by your expedition)
When: March to September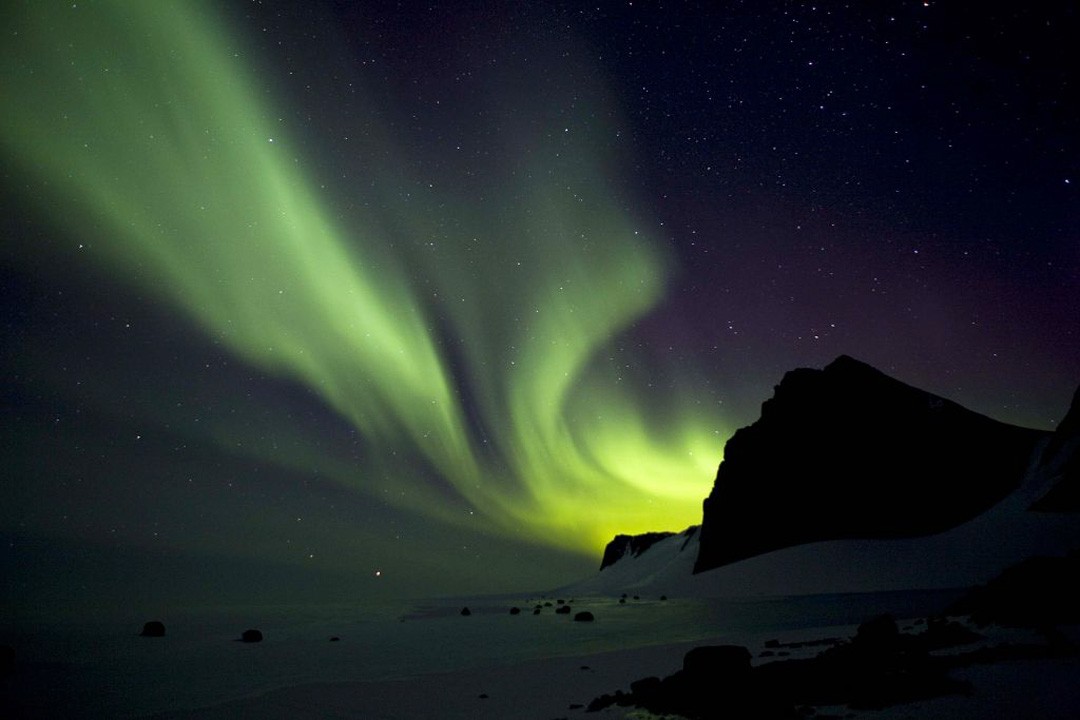 Ah, the final frontier that is Antarctica. Clearly, this region of the world is out of bounds for most people, but those determined to go can save up for an Antarctic expedition.
Time it right and you will see the southern lights at their most vibrant, most active and most impressive. In the winter months (March to September), they frequently light up the sky. Expeditions tend to run from November to March as the weather can become treacherous later in the year. As such, March is a good option for accessibility and odds.
Visit Antarctica on G Adventures' marine trips to Antarctica.
Falkland Islands
Where: All parts of the islands
When: April to August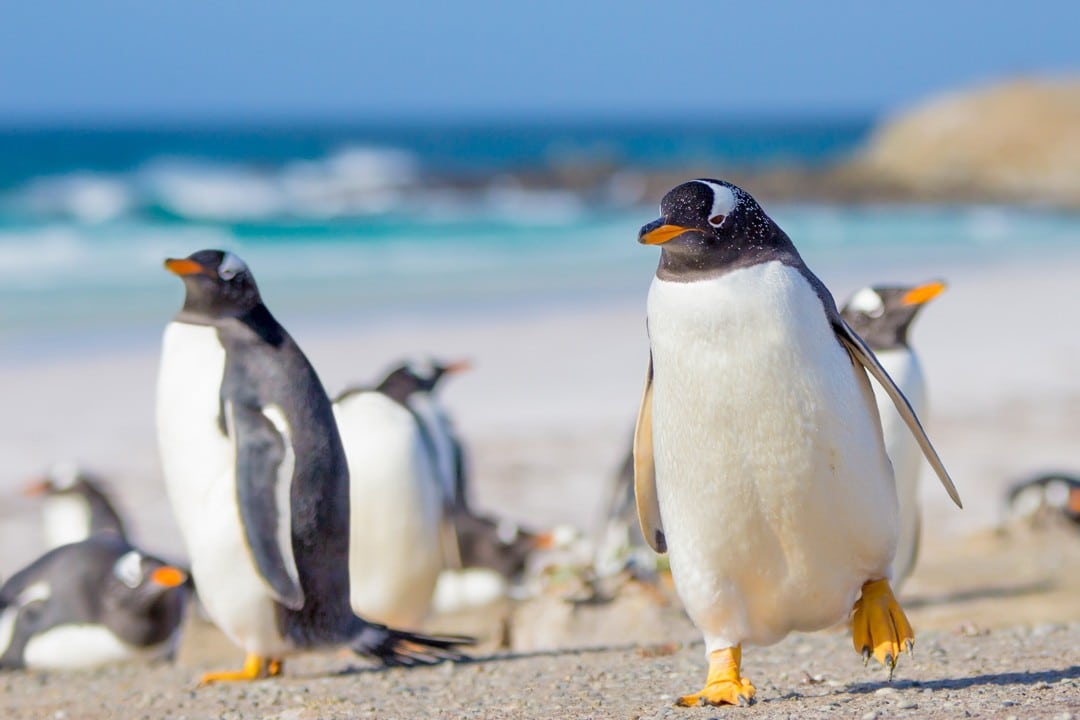 The Falkland Islands lie roughly 500km (310mi) off the east coast of Argentina and offer an excellent opportunity to see the southern lights. Home to around 3,400 people, the Falklands are a place of outstanding beauty and wildlife, the latter of which includes over 120,000 breeding pairs of Gentoo penguins!
The skies are darkest between April to August, making this the best period in which to visit. It's worth noting that in 2010 the British Antarctic Survey installed a monitoring system in the Falklands to record aurora activity – a rather good omen of your chances.
Visit the Falklands Islands on G Adventures' Falklands, South Georgia & Antarctica trip.
New Zealand
Where: Stewart Island, Lake Tekapo, Aoraki Mt Cook National Park, The Catlins, Invercargill, Dunedin, Queenstown, Christchurch
When: March to September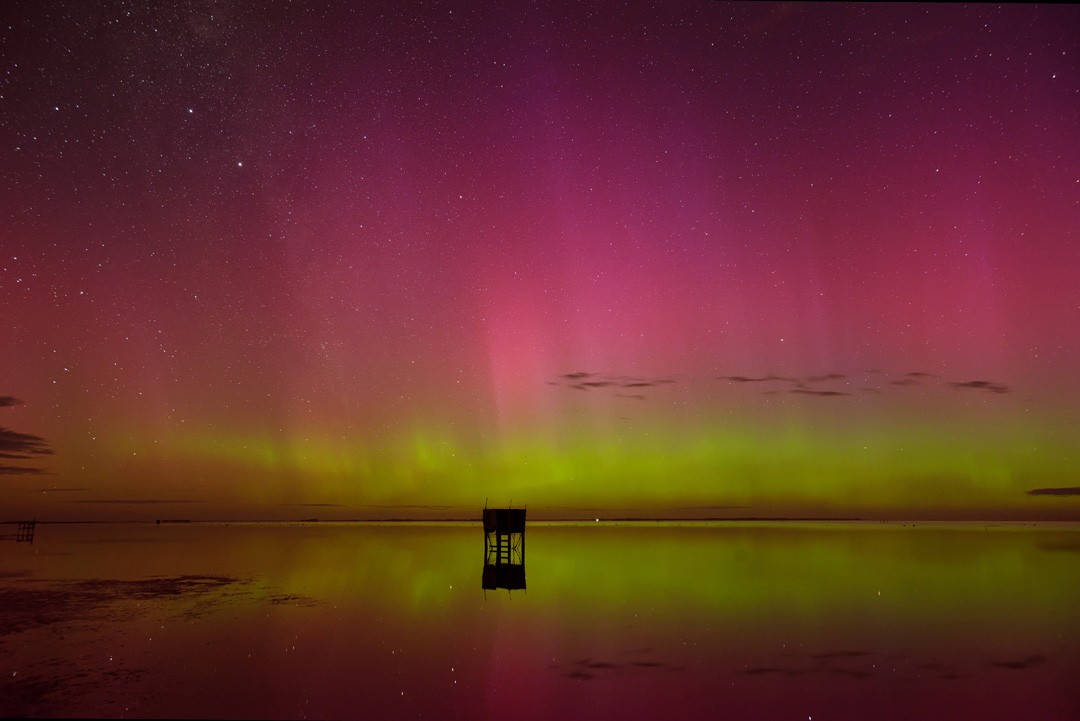 New Zealand has an array of options when it comes to spotting the southern lights. Stewart Island, the southernmost populated island, is a particularly good location. Much of the island is given over to Rakiura National Park and the population is sparse, meaning light pollution is at a minimum. It's worth noting, however, that the weather is hard to predict.
Lake Tekapo and Aoraki Mt Cook National Park are part of the Dark Sky Reserves, meaning they are internationally recognised as having some of the darkest skies in the world.
Other options include the Catlins and even city locations like Invercargill, Dunedin, Queenstown and Christchurch.
Visit New Zealand on G Adventures' trips to New Zealand.
Tasmania, Australia
Where: Mount Wellington, Mount Nelson, South Arm Peninsula, Dodges Ferry, Cockle Creek, Rosny Hill, Seven Mile
When: March to September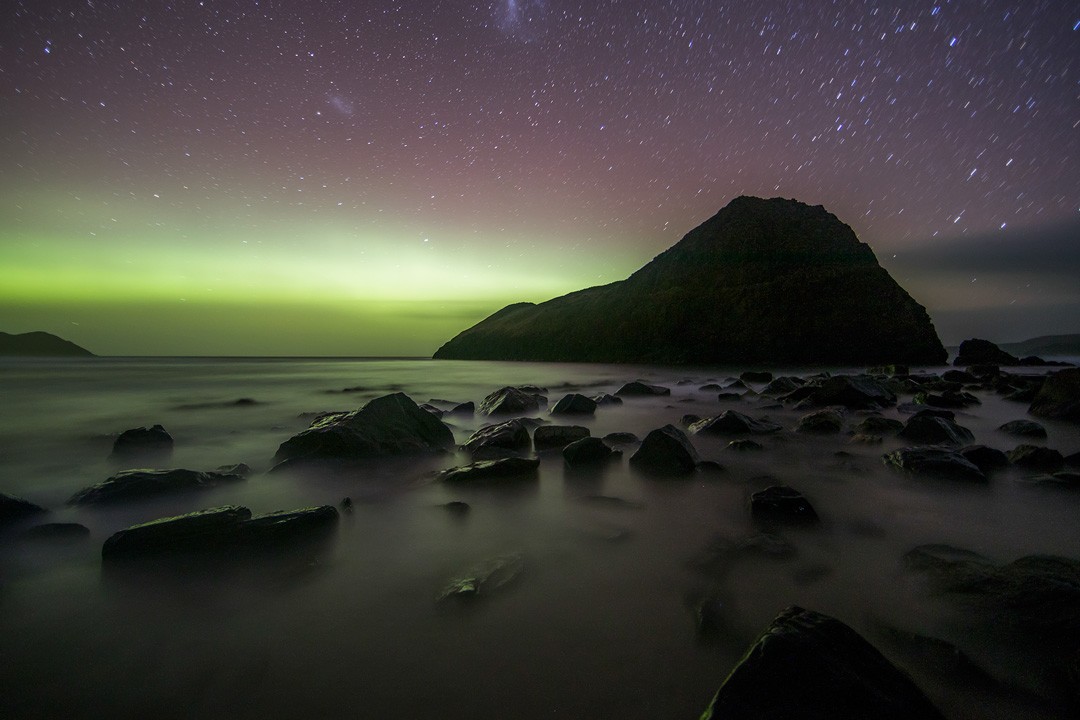 Despite what the name may lead us to believe, the Aurora Australis can't easily be seen from mainland Australia. For that, you have to travel across the Bass Strait to Tasmania.
Said to be Australia's answer to New Zealand, Tasmania is a dramatic island of wild rivers, temperate rainforests, vast plains and glaciated mountains.
Much of Tasmania offers a chance to see the southern lights. Mount Wellington by the capital city of Hobart is a particularly good spot. The higher you ascend the 1,271m (4,170ft) peak, the better your chances, making it one of Australia's best places to see the southern lights.
---
Enjoyed this post? pin it for later…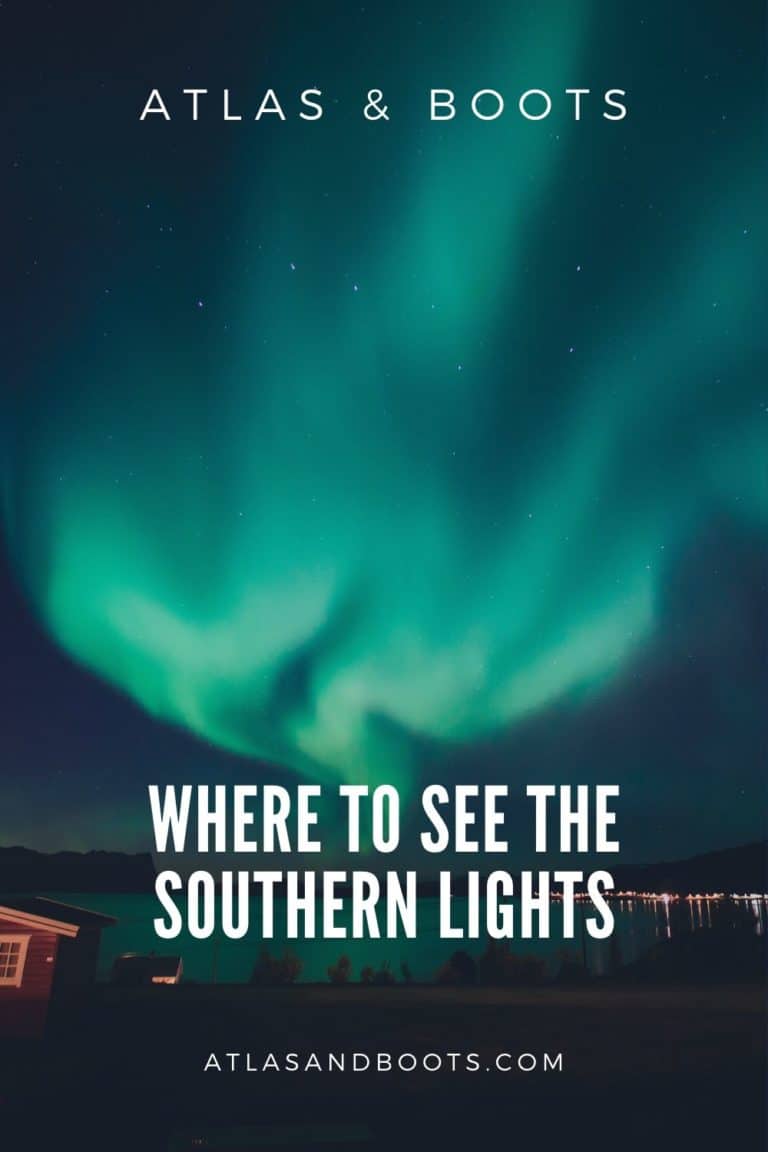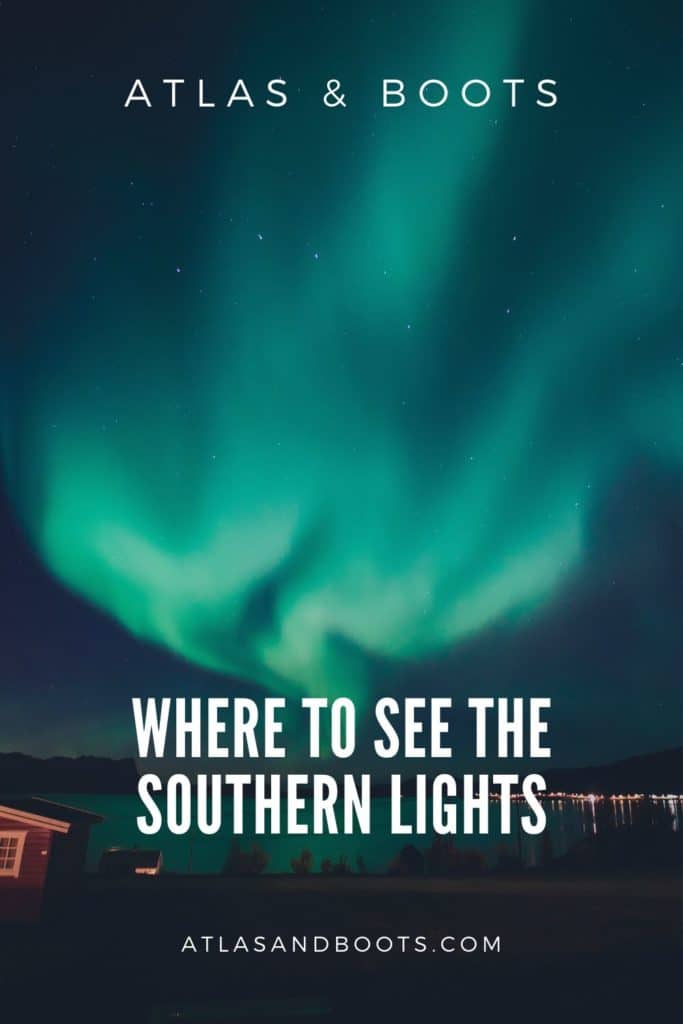 ---
Tack on Tasmania to one of G Adventures' trips to Australia.