Climbing Uluru, Australia's most iconic landmark, will be completely banned from 2019. Isn't the ban long overdue?
In November 2017, the board of the Uluru-Kata Tjuta National Park voted unanimously to ban the climbing of Uluru from 26th October 2019, the 34th anniversary of Uluru's return to the Aboriginal people.
The UNESCO World Heritage Site was returned to its traditional owners in 1985, nine years after the Aboriginal Land Rights (Northern Territory) Act was passed in 1976, finally recognising Aboriginal law and land rights in Australia.
As it stands, climbing Uluru is permitted despite signs at the trailhead strongly discouraging visitors from doing so out of respect to the traditional custodians of the land, the Anangu Aboriginal people.
"We, the traditional Anangu owners, have this to say," the sign reads. "Uluru is sacred in our culture, a place of great knowledge. Under our traditional law, climbing is not permitted. This is our home… Please don't climb."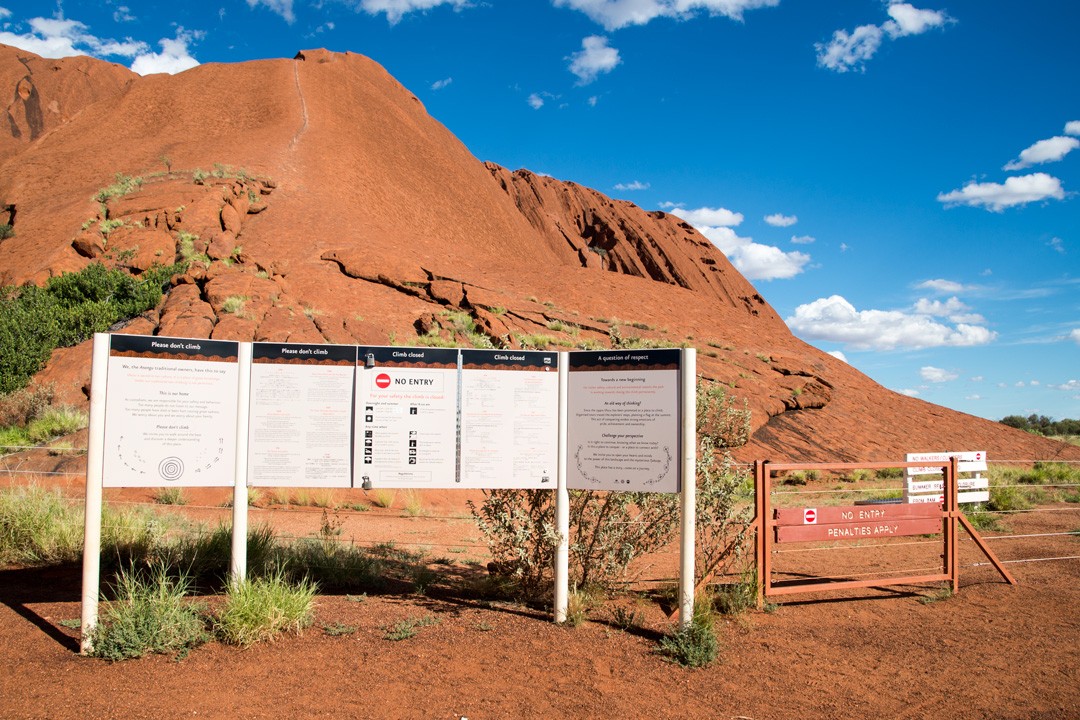 Over 250,000 people visit Uluru each year and 16% of those visitors chose to climb the monolith between 2011 and 2015. The move to ban climbing altogether is in line with the park's 2010-2020 management plan, where it was proposed that climbing would be banned if numbers dropped below 20% and other visitor activities were successfully established.
The board outlined preservation and safety concerns as reasons for banning the climb, but overwhelmingly the decision was motivated by cultural sensitivity. Uluru holds deep spiritual and cultural significance to the Anangu people, and to climb it is to flout their traditional laws.
Weather and safety concerns have also led to the route being frequently closed due to high winds or extreme heat. Since the 1950s, at least 35 people have died on the trek and many more have been rescued.
Furthermore, damaged caused by tourists climbing the rock is a growing concern. Plastic water bottles get dropped and climbers needing to relieve themselves pollute waterholes used by wildlife. What's more, the marks on the rock left by climbers' shoes is visible for miles around.
"I can't stop you climbing Uluru," said Kurt, our guide from the Uluru Rock Tour, "but I strongly discourage you all from doing so."
Needless to say, neither Kia nor I climbed Uluru. Neither did any of our group of 13 guests. That's not to say I couldn't see the appeal. As a climber (particularly one concerned with peak bagging) I understand why tourists would want the bragging rights of reaching the summit of Uluru at 863m (2,831ft). We also both remarked that the view from the top must be special indeed.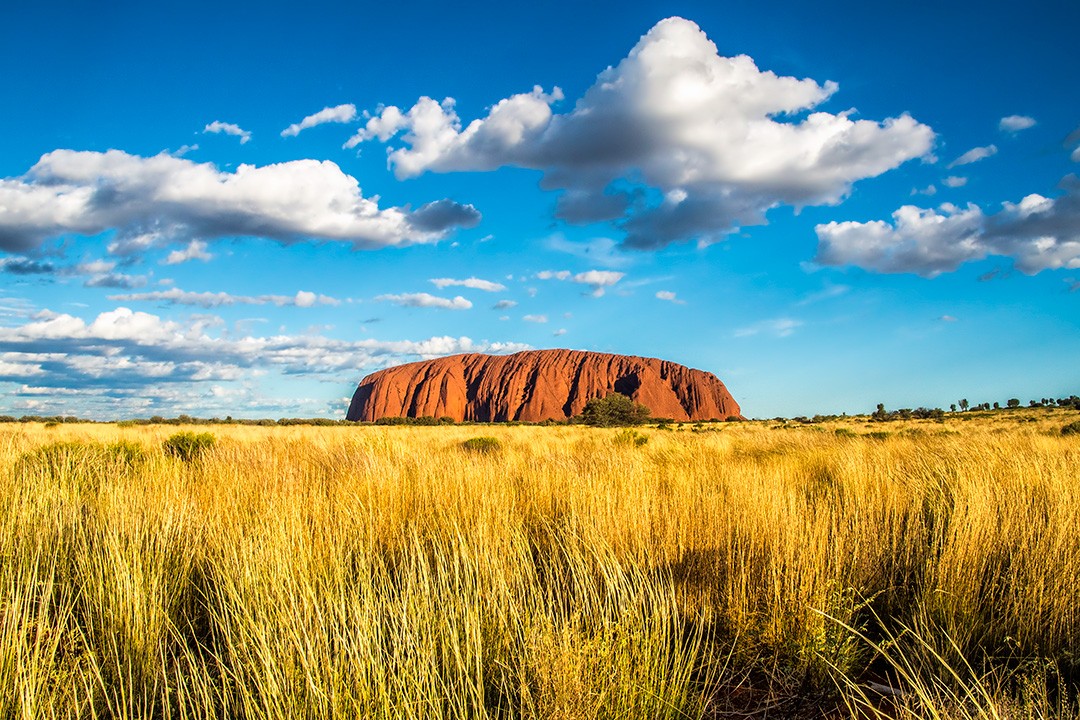 Kurt too could see the appeal, but he reminded us that since climbing the Pyramids in Egypt had been banned for preservation reasons, tourists rarely flouted the rules there.
"But more importantly," he continued, "Uluru is a sacred site for the Anangu. Think of it like a cathedral for Christians or a mosque for Muslims. Would you climb the Blue Mosque in Istanbul or the Notre Dame in Paris?"
He was, of course, absolutely right. Wherever we travel we are sensitive to local etiquette. We wouldn't wear shoes in a mosque in Turkey, we wouldn't turn our backs on a Buddha in Sri Lanka and we wouldn't dream of removing artefacts from Easter Island (yes, somebody actually did that).
If I travel to another country and there is a sacred site, an area of restricted access, I don't enter or climb it, I respect it. It is the same here for Anangu. We welcome tourists here. We are not stopping tourism, just this activity.
– Sammy Wilson, Uluru traditional owner and board chairman
Adam Giles, chief minister of the Northern Territory, claimed climbing Uluru should not be banned as Uluru is for all Australians. For me, that argument seems weak considering Uluru holds no religious or cultural significance to piranpa (white people).
The argument progresses from weak to ludicrous when you acknowledge that the Anangu have been living in the area for at least 22,000 years before Captain Cook even set foot in Australia in 1770.
It is a sad case that climbing Uluru has been debated for so long. It is only because Aboriginal Australians have been marginalised for so much of Australia's recent history that this is even still discussed. The fact that climbing Uluru still splits opinion shows how far integration efforts still have to go.
Just like they're banned from scaling mosques and cathedrals, perhaps tourists should never have been permitted to climb Uluru in the first place. The ban is long overdue and the sooner it comes into effect, the better.
Climbing Uluru really should be a thing of the past.
---
Enjoyed this post? pin it for later…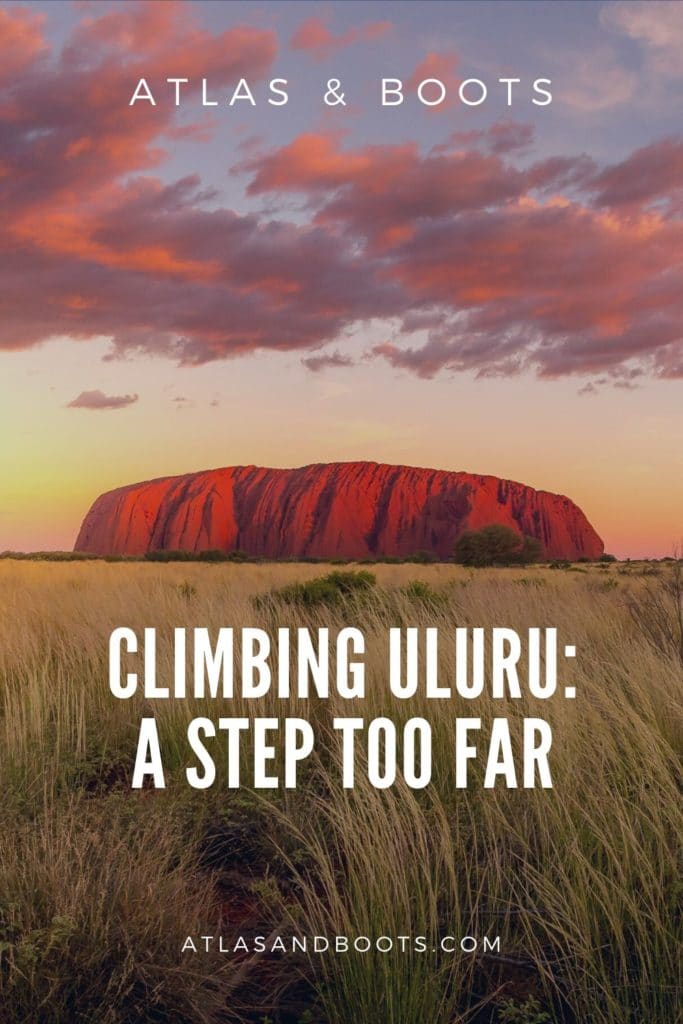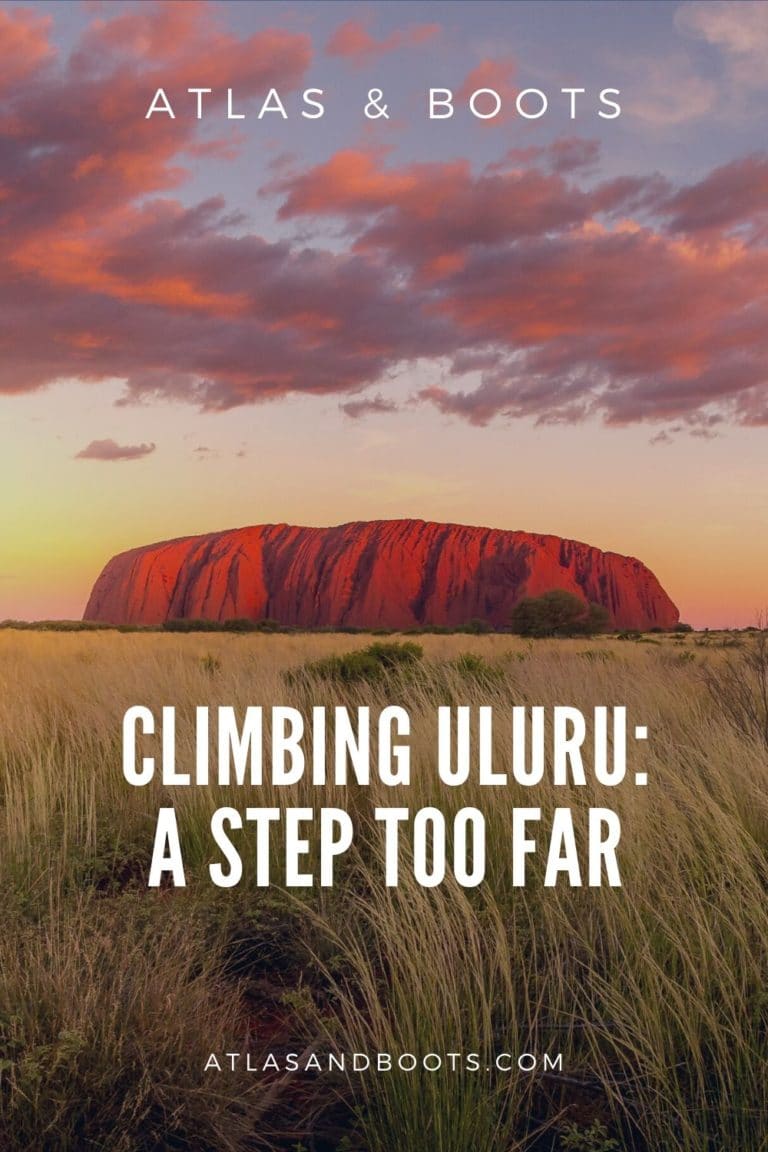 ---

Australia is a huge country. If you prefer to pass on the planning, we recommend G Adventures and their small group Australia tours.
Lonely Planet Australia is a comprehensive guide to the country, ideal for those who want to both explore the top sights and take the road less travelled.
Lead image: Atlas & Boots