With swathes of white sand curving like a dervish around a vivid blue sea and a reputation for unparalleled beauty, would Whitehaven Beach beat everything we've seen?
It's fair to say that Peter is not a beach baby. Give him a stretch of sand and he'll search for a kayak to go off exploring. Give him sunny skies and he'll plan a day of solo sailing. It's no surprise then that he was dubious about our visit to Whitehaven Beach. On boarding the Providence V, he was clearly more excited about the journey there and back rather than the beach itself.
I, on the other hand, was eager to see Whitehaven Beach. During my time at Rough Guides, I'd seen it pictured in a gallery: delicate wisps of sand curving like a dervish around a vivid blue sea. Could it be worthy of the best beaches we've seen?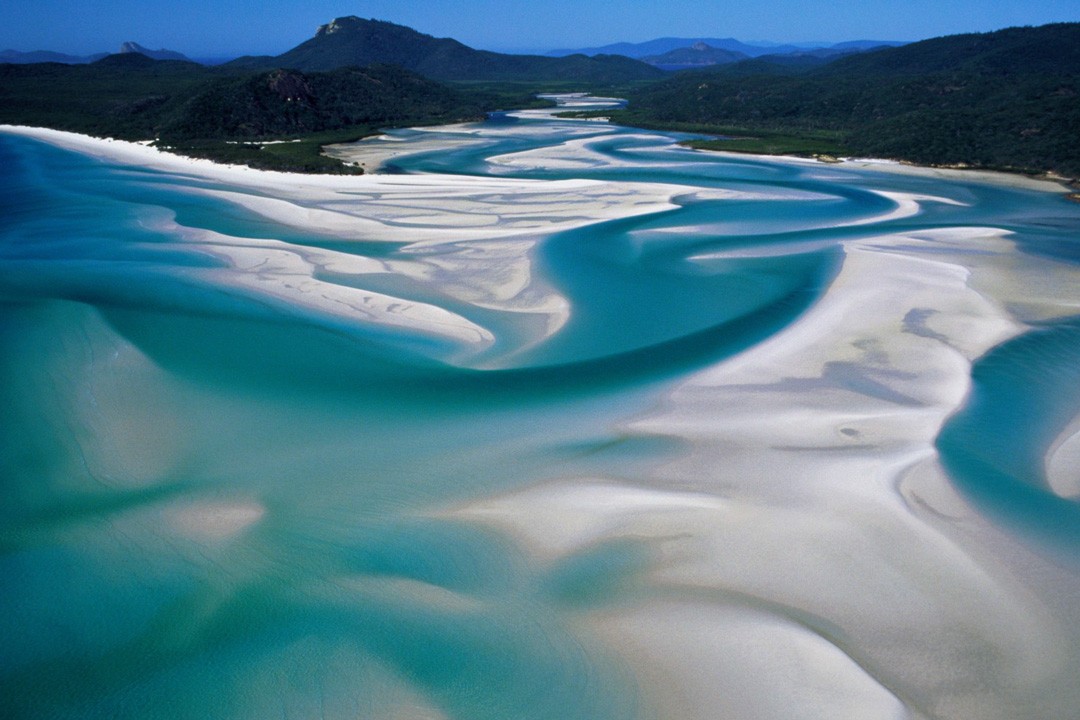 We joined the Providence V at the respectable hour of 7am. With 20 other passengers, it was less intimate than our previous day of sailing the Whitsunday Islands, but made up for this with lashings of charm.
A Gloucester schooner, the Providence V is described as 'a baby tallship' and is one of the few boats in the area that can sail to Whitehaven Beach and back in a single day. To the uninitiated (i.e. me), it looks like a pirate ship built for fearless exploration of unkind seas.
Starting with morning tea, we set off for our three-hour sail to Whitehaven Beach. The waves weren't quite unkind but were certainly lively, lashing us frequently as we cut a line through the bright blue sea.
Our two-man crew of strapping Scotsmen invited passengers to get involved – an added boon for would-be sailors like Peter who enjoy heaving ropes and hoisting sails.
We navigated past lush green islets reminiscent of Peter Pan's Neverland and sailed across Whitsunday Passage through Hook Passage to Whitsunday Island itself, home to the famed Whitehaven Beach.
We anchored in Tongue Bay and walked up to Hill Inlet lookout for our first glimpse. Under a higher tide, Whitehaven Beach wasn't quite as fantastical as the pictures promised, but it was glorious nonetheless.
Swathes of bone-white sand sank gently into the sea: great, unpredictable strokes painted by the hand of an impetuous artist. Whitehaven Beach was clearly glorious – but was it one of the best we'd seen? For that, we had to take a closer look.
Zipped into stinger suits, we headed down to the beach itself. The water – warm despite the gathering clouds – was as blue and vivid as we've ever seen. Naturally, we dived right in.
After an hour of fun and frolics, we reconvened for our dinghy transfer back to Providence V. On board, we enjoyed a tasty lunch of pasta for the vegetarians, and meat and salad for the nots. With plenty of time to sunbathe after lunch, we sailed to Dumbbell Island for a spot of snorkelling.
At Dumbbell, there is a chance to spot turtles, dolphins and even whales in August and July. Sadly, we saw none, but we did enjoy the coral crowded by plenty of fish.
Soon, we re-boarded the Providence V to head back to the mainland allowing plenty of time to debate whether or not Whitehaven Beach really is the best in the world.
It certainly competes with the best we've seen, but its relative popularity was somewhat dimming. There were no great uninterrupted stretches like at Tortuga Bay or the complete seclusion of Baros Island. Nonetheless, visiting Whitehaven Beach had all the markers of a perfect day: sailing among lively seas, glorious views of a stunning beach and plenty of time for a snorkel and a swim. Whitehaven Beach can certainly rest easy among the best we've seen.
Atlas & Boots
Whitehaven Beach: the essentials
What: Visiting Whitehaven Beach from Airlie Beach in Queensland, Australia.
When: The best time for visiting Whitehaven Beach and Queensland is during the shoulder seasons of Apr-May and Oct-Nov when the area enjoys warm and pleasant temperatures with longer days.
The region can be visited all year round, but summer (Dec-Mar) is hotter and more humid while winter (Jun-Sep) is generally drier and cooler though accommodation prices can soar. Australian school holidays are busier, particularly the Sep-Oct break.
It's worth noting that Oct-May is stinger season (although jellyfish are always present).
Where: We stayed at Coral Sea Vista Apartments, a family-run apartment complex located just 10 minutes from the centre of Airlie Beach and the nearby Abell Point Marina where the Providence V is moored.
Coral Sea Apartments are set back on a quiet hillside road just a few minutes' walk from the waterfront. All apartments come with north-facing balconies enjoying striking views across the town and bay.
Atlas & Boots
The apartments are spacious and fully equipped for self-catering. They include air-conditioning, kitchenware, a dining area and a flat-screen TV. The complex also includes a swimming pool. The owner, Scott, and his family are always on hand to offer advice or help with organising tours.
How: Book a trip to Whitehaven Beach aboard the Providence V via Providence Sailing. We booked the Day Sail Snorkelling & Whitehaven Beach for $179 AUD ($132 USD) per person which includes hotel pick-up and drop-off, passage to and from Whitehaven Beach via the Whitsunday Passage, morning tea or coffee, snacks, a packed lunch and fruit platter. All snorkelling gear and stinger suits are also provided.
The Providence V also runs Sunset Sails every evening for $75 AUD ($55 USD) per person and is available for private charters on enquiry as well as speciality cruises. Contact them via their website, telephone +61 427 882 062 or email info@providencesailing.com.au.
Airlie Beach and much of the Queensland coast can be easily reached using Greyhound Australia. We used our Greyhound Travel Pass to get around much of the country, including booking the Uluru Rock Tour, one of their outback experiences.
Car hire is also an option for visiting the area. We recommend Hertz Australia who we used for a road trip along the southeast coast from Adelaide to Sydney via Phillip Island, Kangaroo Island, Mount Kosciuszko and the Great Ocean Road.
The nearest airport is Whitsunday Coast Airport, Proserpine (PPP), approximately 30 minutes from Airlie Beach by car. Book domestic or international flights via Skyscanner for the best prices.
---
Enjoyed this post? pin it for later…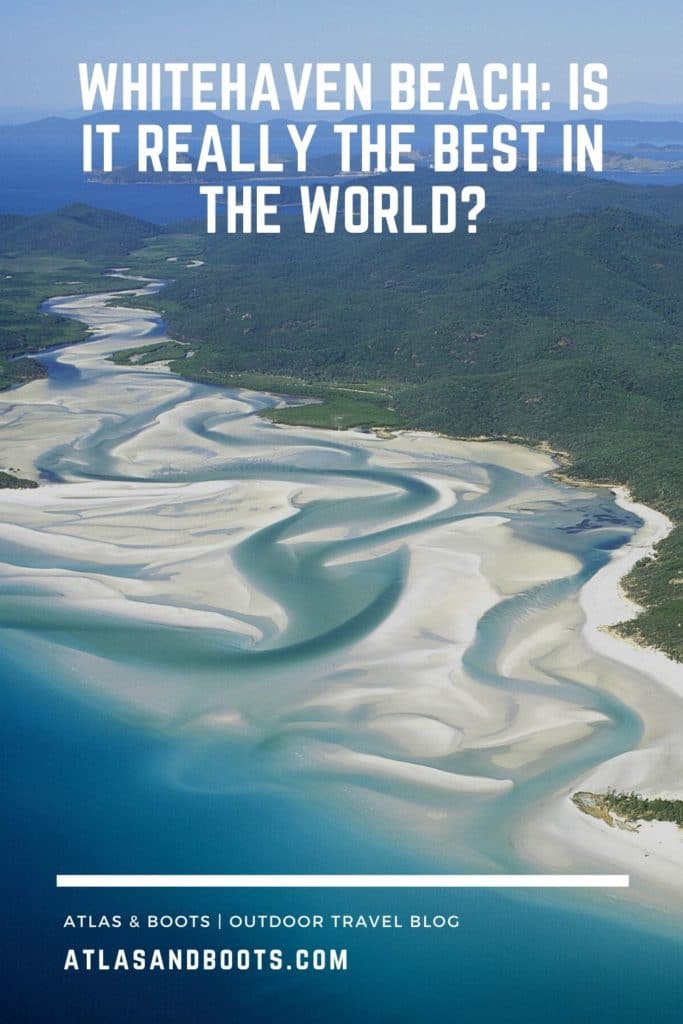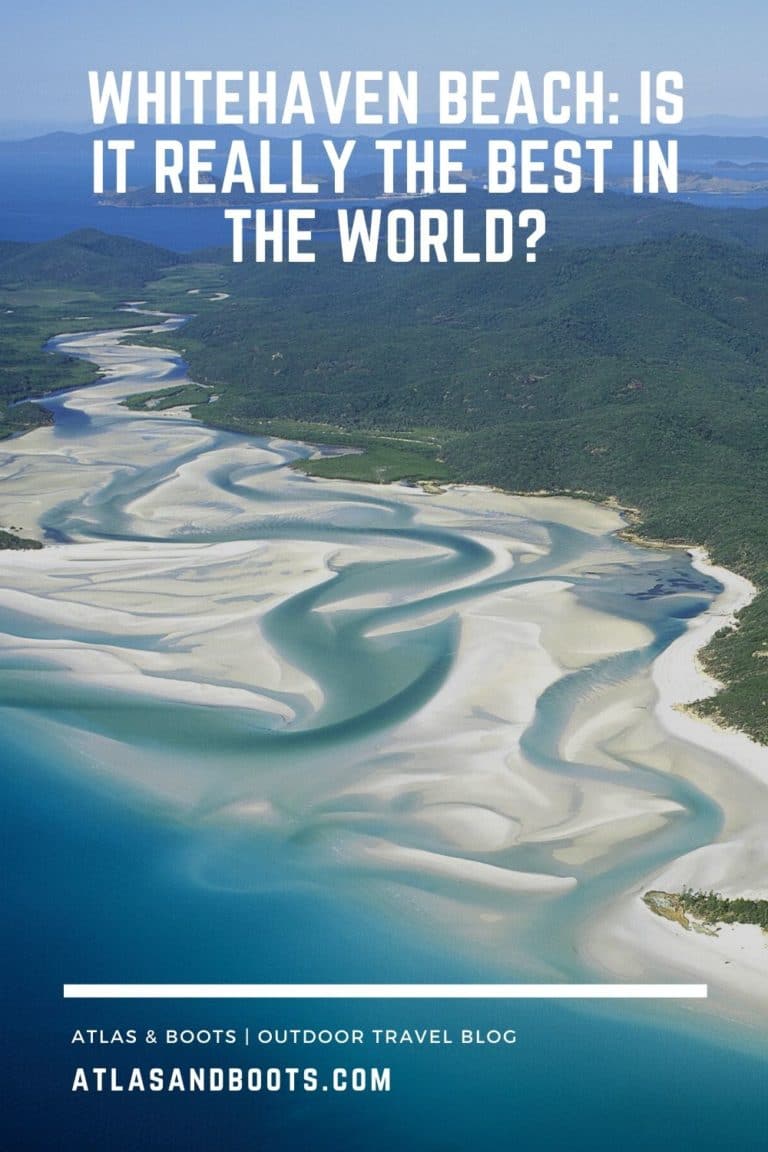 ---
Lonely Planet Australia is a comprehensive guide to the country, ideal for those who want to both explore the top sights and take the road less travelled.
Lead image: Atlas & Boots