A Bentota river safari promises all sorts of creepy things: crocodiles, snakes, bats and lizards. Here's how we fared on ours
I was sceptical about our skipper. Small and slight and in his mid teens, he barely uttered a word of welcome. Peter and I boarded the boat and set off on our Bentota river safari with nary an instruction.
We had some information from our hotel about the length and price of the tour (2.5 hours, 1,800 LKR / 12 USD per person), but beyond that, we had little idea of what we might see.
Nevertheless, we were pleased to be in Bentota. The coastal town in Sri Lanka's Galle District lies 65km (40mi) south of Colombo and, paired with Trincomalee in the north, offers a good beach stop with which to bookend a trip.
We headed there from Colombo for a few days on the beach and booked a last-minute river safari, which was how we found ourselves on a boat with the most taciturn skipper this side of Finland. (If you know the Finns, you'll know what I mean.)
We headed off and settled into the sun. Perhaps this would just be a pleasant boat ride on the river rather than a safari per se. Perhaps that was okay. We had scheduled plenty of time in Sri Lanka including stops at Yala National Park for leopards and Udawalawe for elephants. What did it matter if we saw nothing on our Bentota river safari?
We cruised along for a quarter of an hour before the skipper stopped the boat and pointed to a tree. We stretched and squinted but saw nothing.
"There!" he said, gesturing at us to get up and look. Sure enough, lazing on a branch was a big fat water monitor.
These large lizards are native to south and southeast Asia, and are said to be the world's second-heaviest lizard after the Komodo dragon of Indonesia. Adults can grow up to 2m (6.6ft) in length and the largest specimen on record, found in Sri Lanka, was a whopping 3.21m (10.5ft).
Before long, we stopped again, this time for a chameleon camouflaged by leaves of vibrant green. Our skipper may not have been chatty but he certainly had a good eye.
Contrary to popular belief, chameleons don't change colour primarily for camouflage but for social signalling and controlling body heat. Bright colours are used to show aggression or reflect heat while dark colours signal submission and are used to absorb heat.
Our success thus far gave us fledgling hope for spotting the crocodiles that often make an appearance on a Bentota river safari.
We meandered past river dwellings and dense mangroves, pausing to watch birdlife and spot a snake or two.
About an hour into the safari, we paused at the riverbank and the skipper called over a friend. With dismay, we realised that it was a photo opportunity with a tiny baby crocodile, a practice we strongly oppose.
We refused – more politely than we should have – and continued on the tour. We tried to explain to our flummoxed captain that we believed it was wrong to keep animals in captivity purely to entertain tourists. I fear we came across as privileged westerners who held such sensibilities only because we could afford them.
Soon, we paused at a riverside coconut factory (with the customary tour of the gift shop), then re-boarded the boat – guiltily because we'd bought nothing. Back on the river, we navigated through a narrow canopy of mangroves. With a soundtrack of only birdsong and the soft creaking of our boat, the scene felt impossibly remote.
As we emerged from the canopy, we spotted a tree full of bats – but still no crocs. Soon, we turned around and headed back to shore, stopping for the occasional snake or chameleon.
With half an hour to go, our skipper stopped the boat once more. Quietly, he pointed through a small canopy of trees. There, brooding on the other side, was a small crocodile, its reptilian eyes clear above the waterline.
Although obscured, this was a far better way to see a crocodile than handling one with his mouth taped shut.
As we headed back to shore, we discussed whether or not a Bentota river safari was worth doing. Given the relatively small price, we believe it is, but only if you're coming to Bentota anyway. The town lacks the big-hitter sights of Yala, Udawalawe, Ella, Adam's Peak and Sigiriya, but given its proximity to Colombo and its stretch of pretty beach, it's a perfectly lovely way to start or end your trip.
Bentota river safari: the essentials
What: A Bentota river safari to see crocodiles, chameleons, water monitors, bats, birdlife and snakes.
Where: We stayed at Amal Beach, a mid-range hotel by the beach. Amal offers in-room wifi, an onsite restaurant and free local parking. It is a short tuk tuk ride to the center of Aluthgama which, although charmless, has all the conveniences of a modern town. (We recommend Happy Garden restaurant for a cheap and tasty meal.)
The beach is expansive and much of it is empty, so it's easy to find a private spot if you're willing to stray from the sunbed.
Atlas & BOots
One of the most charming things about Amal, and Bentota in general, is the railway tracks that bisect it from the beach. In theory, railway tracks by the beach sound dubious but in practice, it was a charming addition to the grounds. A rail guard is on duty during the day and a gate closes access at night.
If you opt for Amal, note that the beach hotel is paired with more upmarket dwellings at Amal Villa Apartments across the road, so do make a note of the one you book.
When: The best time to visit Bentota is January to March when the town is mostly sunny. With April comes the monsoon season. June to September are the wettest months but are still sunny. In November, the weather turns hot and humid but it's still a good time to visit especially for Diwali celebrations.
How: We booked the Little Swan Bentota boat tour (2.5hr, 1,800 LKR / 12 USD per person), but were saddened to see that it included a photo opportunity with a baby crocodile. As such, we recommend enquiring with Sri Lanka Water Sports or Diyakawa Water Sports (+94 77 916 5330) instead.
You can get from Colombo to Bentota by rail (check timetable here). It's worth checking trains to nearby Aluthgama as they run more frequently than those to Bentota. From Aluthgama, you can catch a tuk tuk to your hotel (300 LKR / 2 USD).
There are bus routes available depending on your point of origin. It's worth noting that we found bus travel to be quite stressful in Sri Lanka so you may wish to take a transfer instead. Your hotel can arrange this but it's always worth negotiating a discount as these are usually inflated (e.g. if quoted 15,000 LKR, ask for 11,000).
Many tourists opt to hire a driver for the entirety of their trip. This costs around $45 USD per day (including the days you don't use the driver). We used Ajaa (+94 777 284 178) and Sisi (+94 777 203 083) for shorter transfers and found them to be friendly and reliable.
Most international flights land in Bandaranaike International Airport (CMB). Book via Skyscanner for the best prices.
---
Enjoyed this post? pin it for later…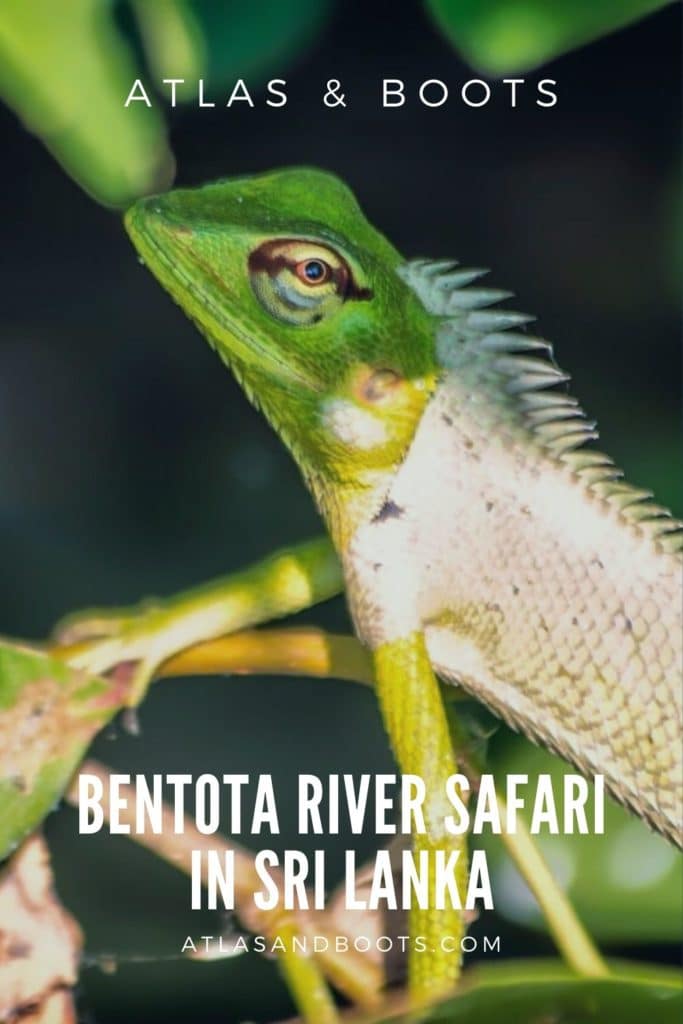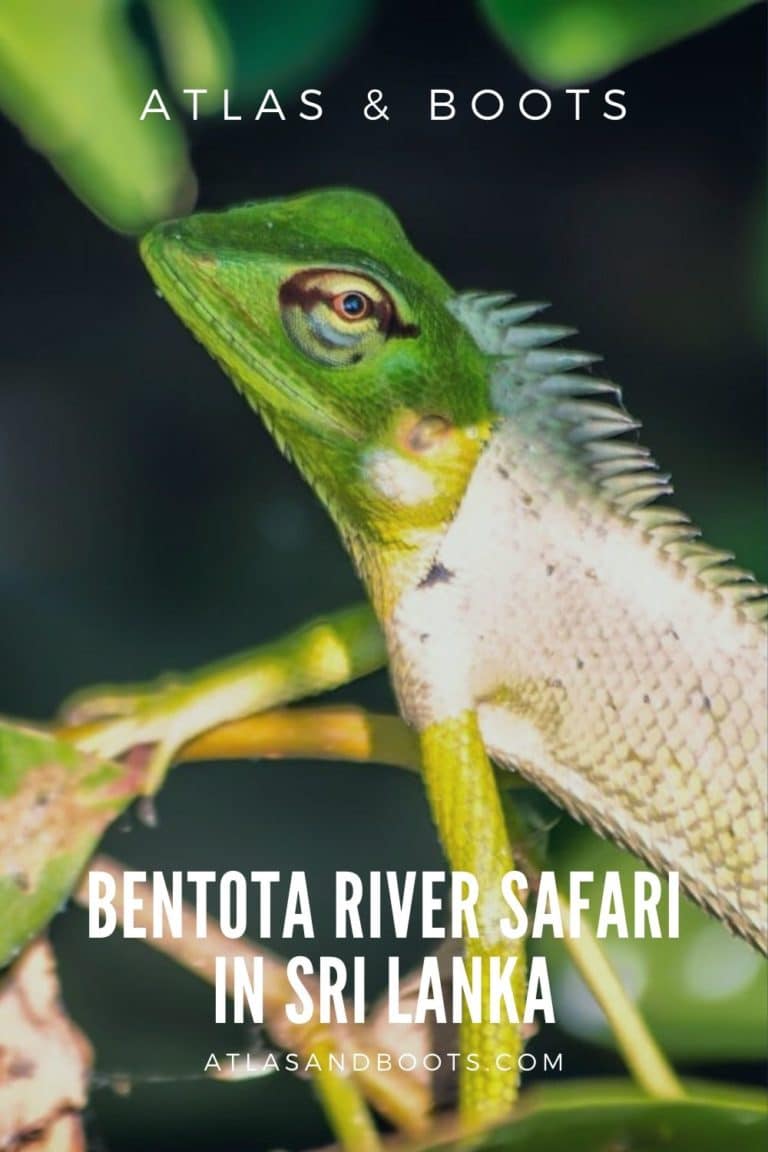 ---
Lonely Planet Sri Lanka is a comprehensive guide to Sri Lanka, ideal for those who want to both explore the top sights and take the road less travelled.