We explore the best things to do in Trincomalee, Sri Lanka's historic port city that is once again beginning to flourish
Trincomalee, or Trinco as it's more commonly known, in northeastern Sri Lanka is a perfect spot in which to while away a few days on the beach. We ended our Sri Lankan odyssey in nearby Uppuveli on a powdery stretch by Trinco Blu.
Like us, most tourists will bypass Trincomalee for the neighbouring beaches of Uppuveli and Nilaveli – and who can blame them? The coast here is golden and palm-fringed with a mellow ambience making for a perfect place to unwind before heading home.
The city of Trincomalee itself has a fascinating history and a handful of eye-catching landmarks making it worthy of a morning tour. The ancient city suffered during the civil war but is starting to recover thanks to its deep-water port and developing tourism scene.
We spent a morning exploring the sights and have rounded up below the best things to do in Trincomalee. Organise your own tour, by sea or land, through Trinco Blu by Cinnamon.
1. Koneswaram temple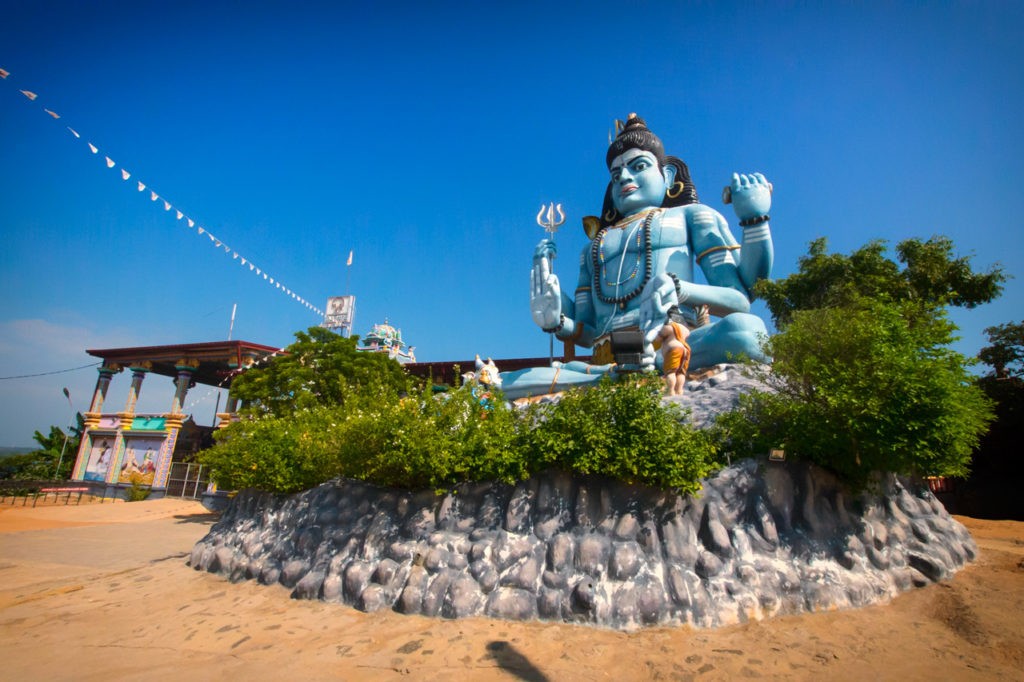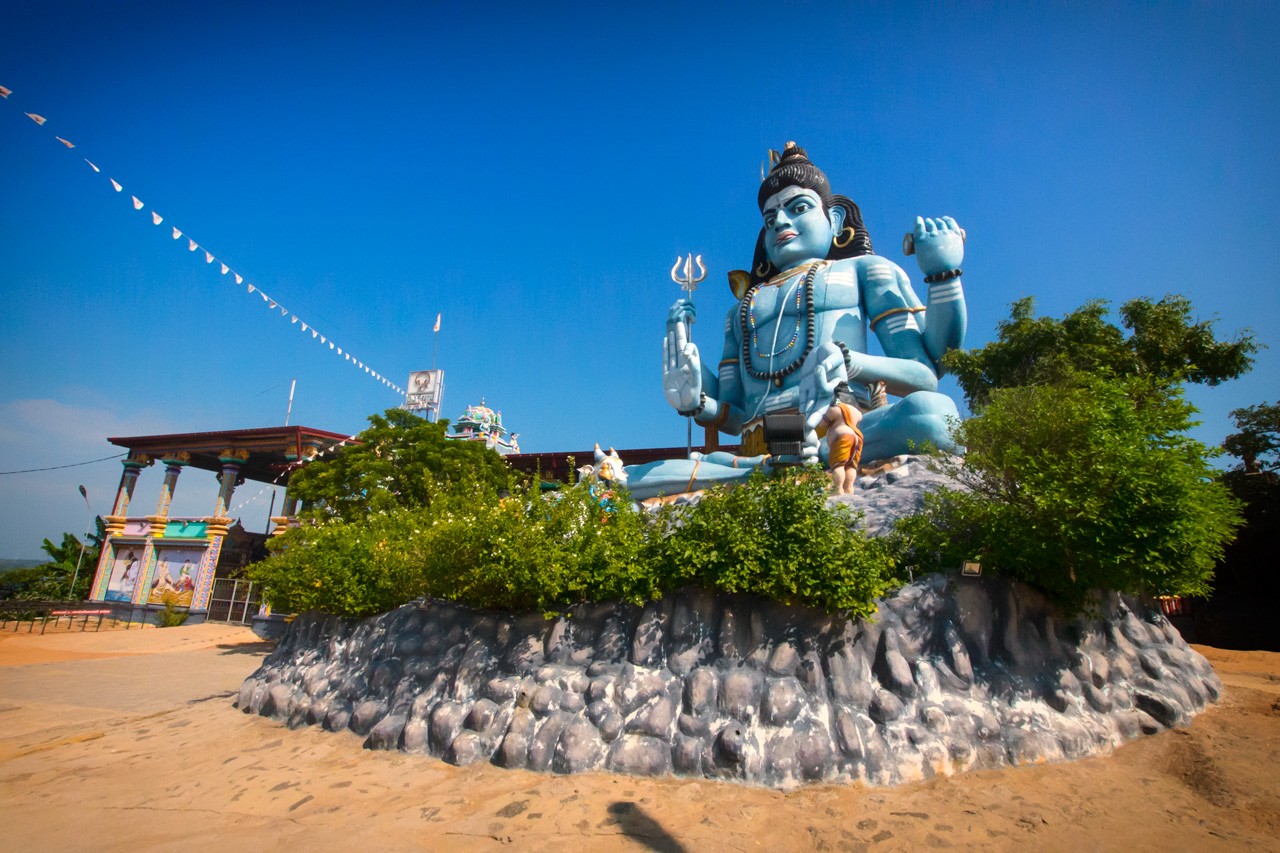 If you only visit one sight in Trincomalee, make it the colourful Koneswaram temple. Surrounded by the dramatic Swami Rock and Gokarna Bay, the classical-medieval complex is Trinco's biggest draw. The site is a major Hindu pilgrimage centre, and one of the Pancha Ishwarams (five abodes of Shiva) built in Sri Lanka to honour one of the principle deities of Hinduism.
2. Fort Frederick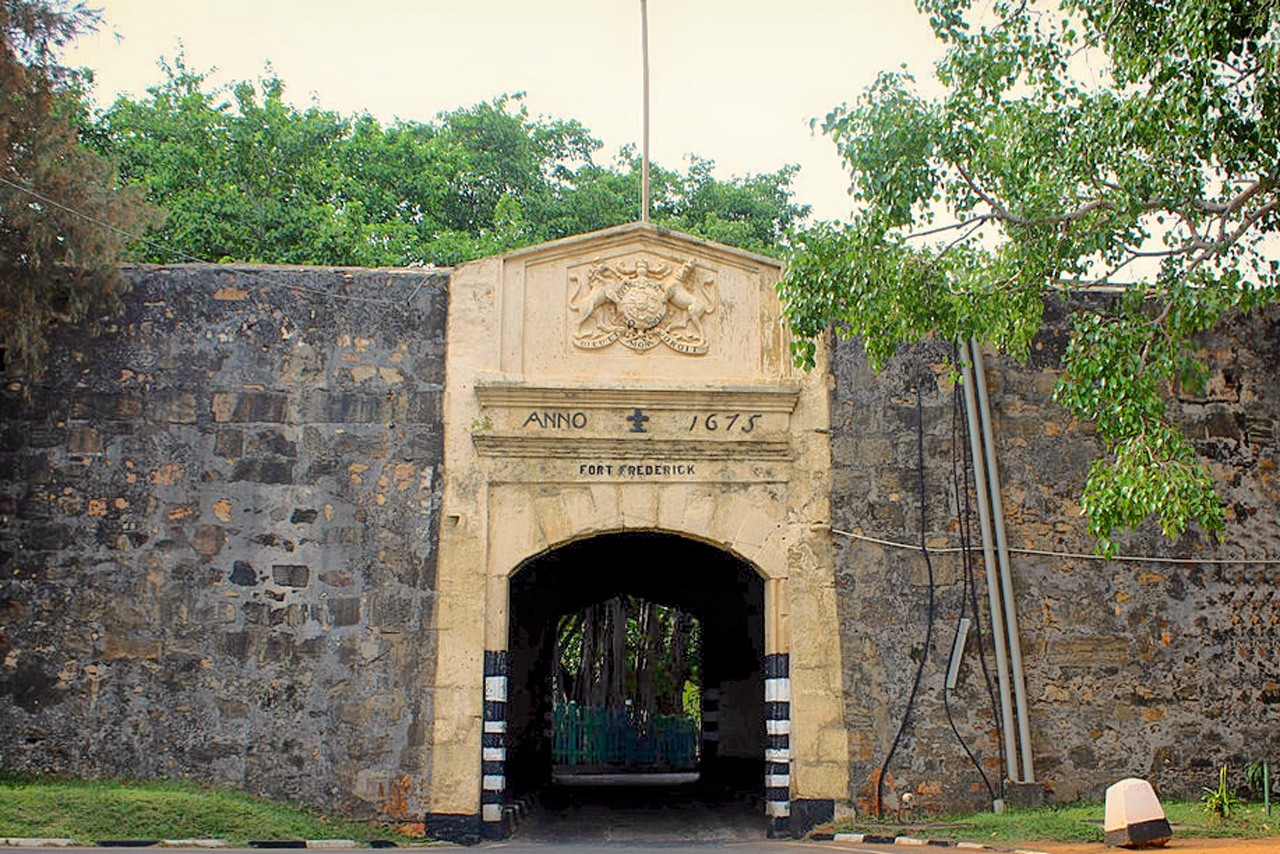 As with many fortifications in Sri Lanka (Galle Fort for example), Fort Frederick was constructed by the Portuguese, rebuilt by the Dutch and then commandeered by the British. Today, the fortress is occupied by the Sri Lankan military, but visitors are able to explore several of its ramparts.
3. Whale watching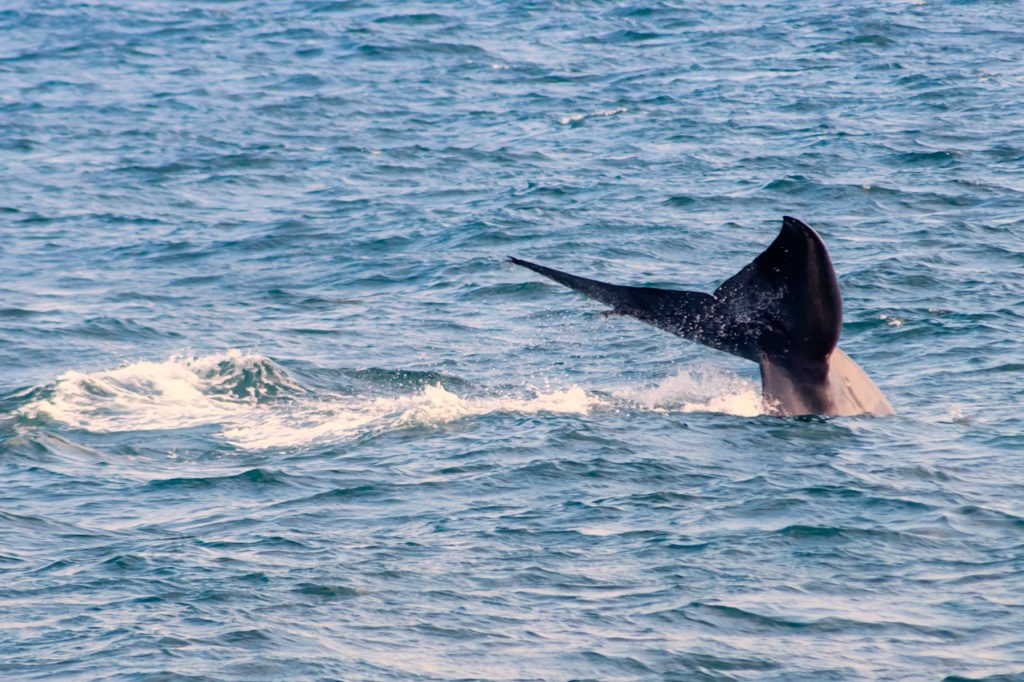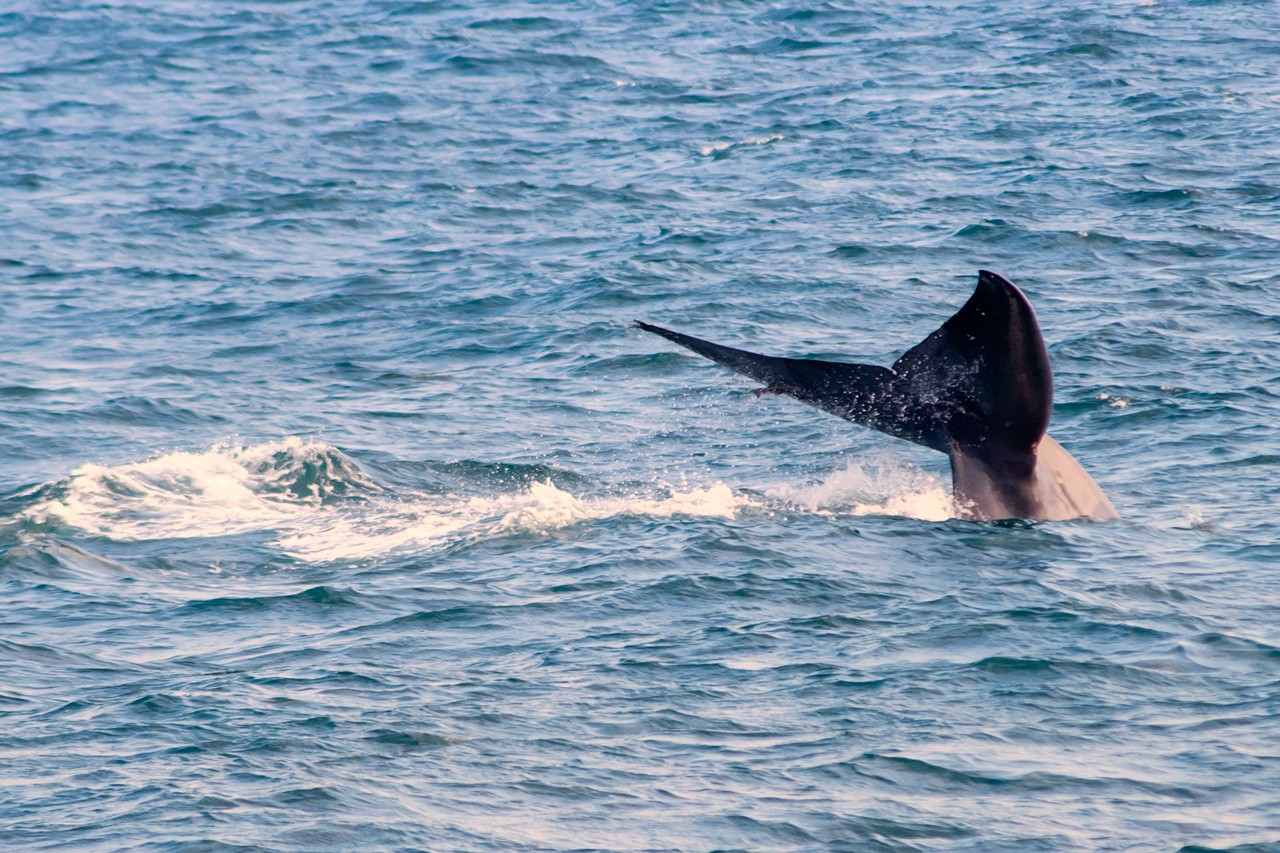 Sri Lanka has emerged as one of the world's major whale watching destinations. While Mirissa on the south coast is the most popular spot for whale watching, we do not recommend it. The alternative option of Trinco has excellent excursions not yet loudly touted with the specific objective of "not turning into Mirissa" we're told. Whales can be observed from viewpoints at Koneswaram or via boat excursions. The season runs from May to October.
4. Fish market
The raucous daily fish market near the bus station gives a great insight into the life of many who work in the city's thriving fishing industry. Vendors hawk a variety of fish, including tuna, barracuda and squid, all caught in the waters off the coast of city. The early mornings are busiest.
5. Manayaweli Bay
Follow up your visit to the fish market with a quiet stroll along the gentle curl of beach at Manayaweli Bay. Most of the city's fishermen come ashore here before heading to the market to sell their catch. At nearby Dhoby Tank, local women wash their laundry en masse.
6. British War Cemetery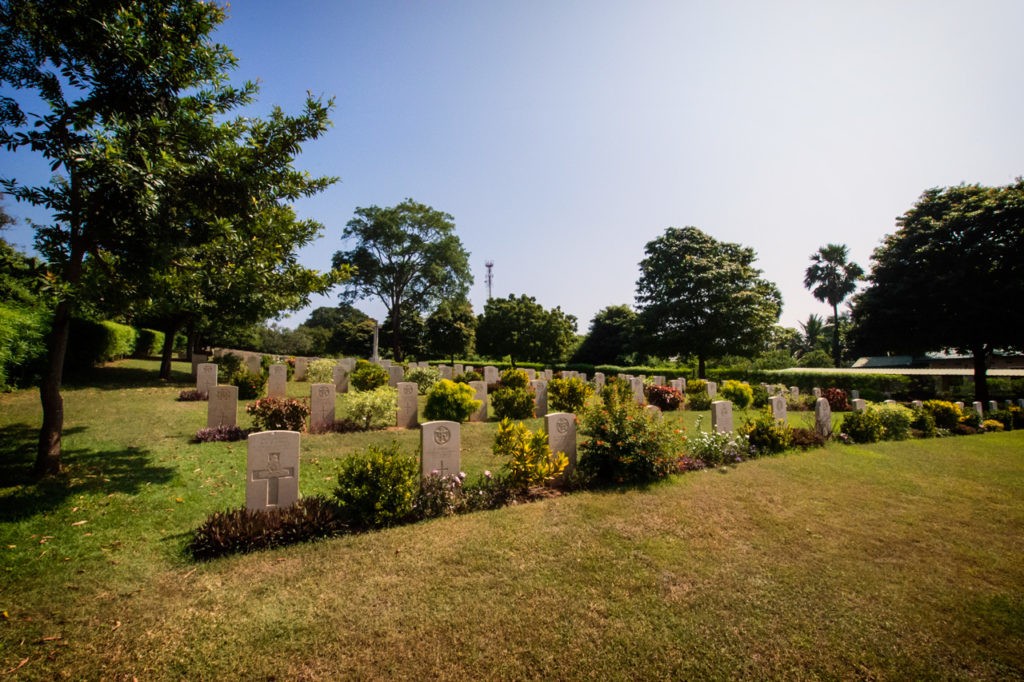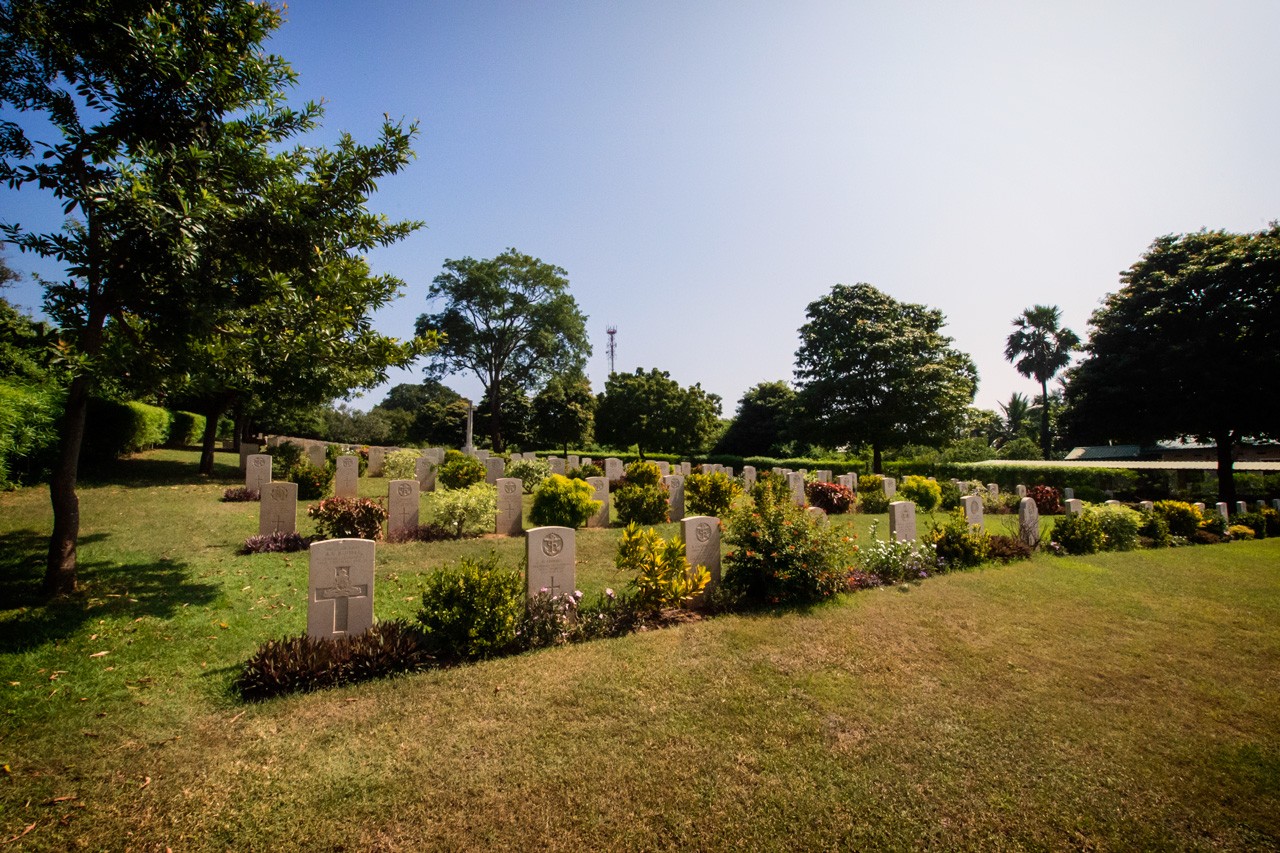 After Singapore fell to the Japanese in World War II, Trincomalee became the main naval and air base for the British and allied powers in South Asia. The cemetery contains the graves of 364 soldiers of the British Empire who were killed or died during World War II. Nationalities include Sri Lanka, India, Canada, France, Netherlands, New Zealand, Italy, East Africa, South Africa, Myanmar and Pakistan.
7. St Mary's Cathedral
St Mary's Cathedral is a Catholic church built in 1852 and is by the far the most attractive of the city's churches. Fronted by a sky-blue neo-baroque facade and a tiled, towered rear it is well worth a quick stop.
8. Kanniya Hot Springs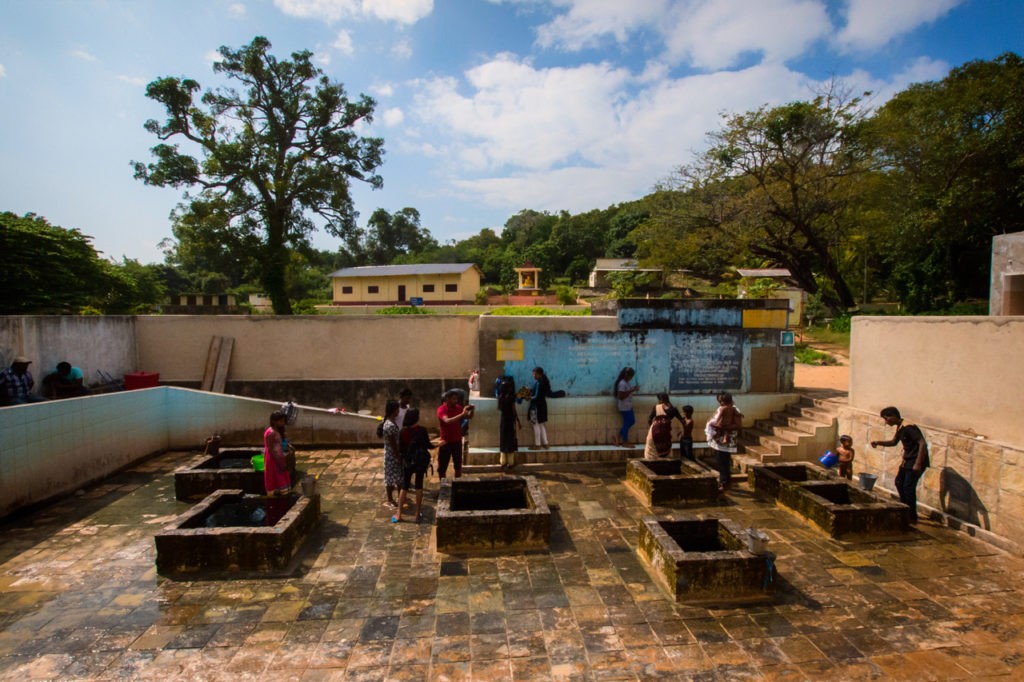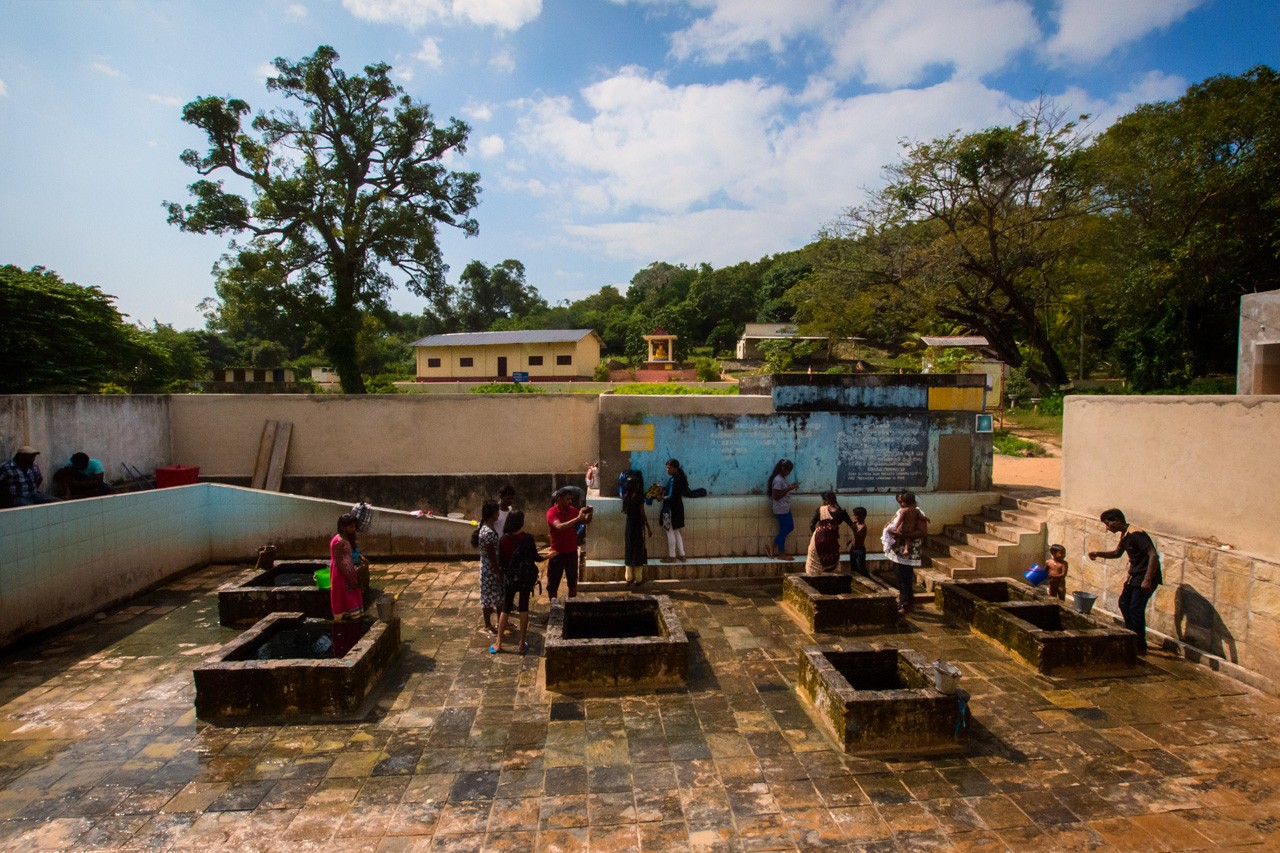 The seven geothermal wells at Kanniya are a popular destination for holidaying Sri Lankans, locals and international tourists alike. You'll also likely see Sri Lankan school parties visiting and playing in the wells. If you want to bathe, there are separate changing rooms provided for ladies and gentlemen. However, if you do bathe, be warned: you will attract plenty of attention! Note that the use of soap is prohibited.
9. Uppuveli and Nilaveli Beaches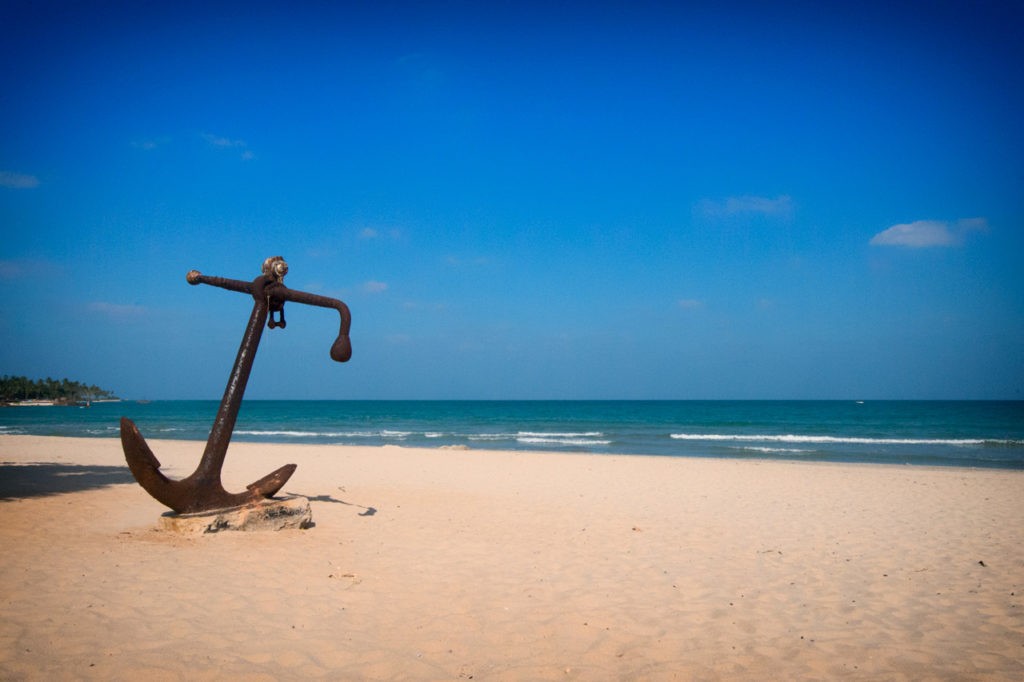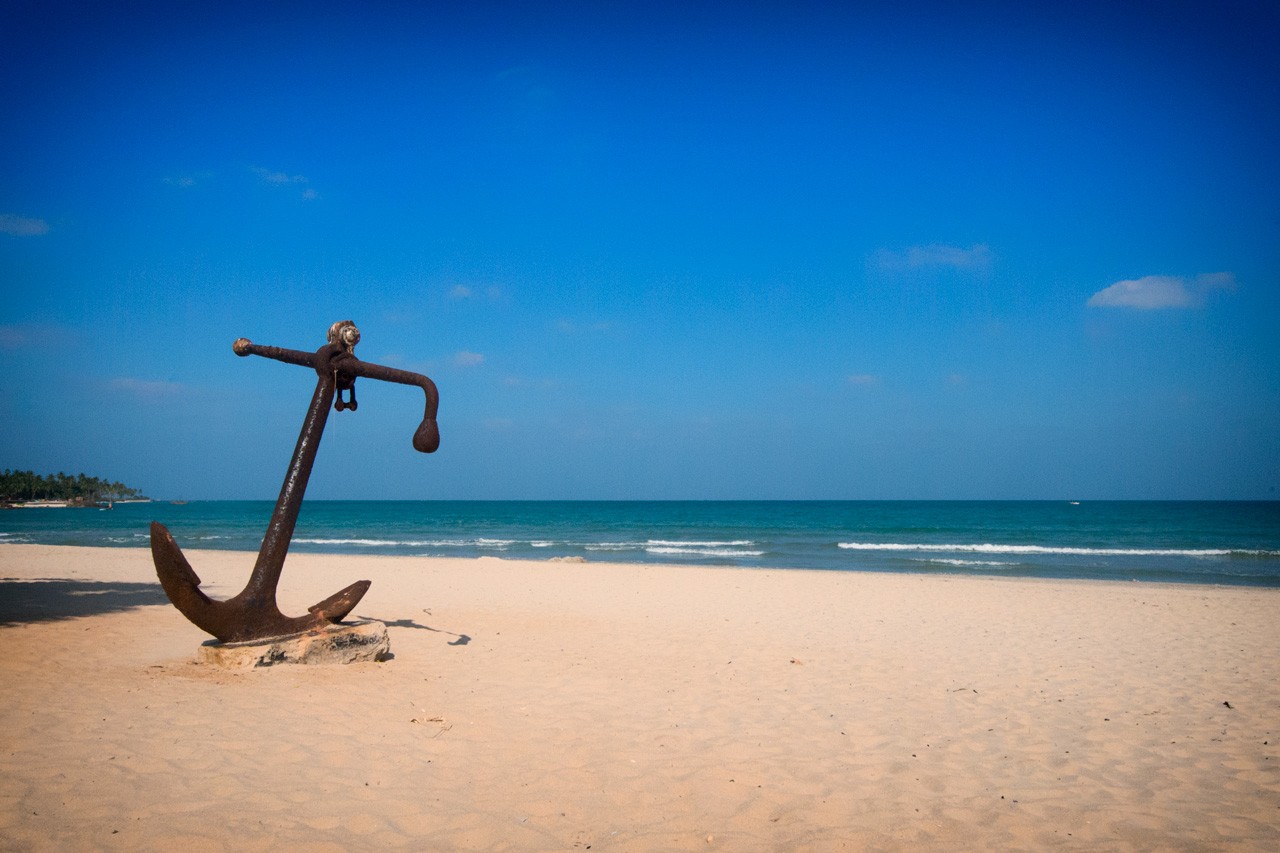 The engaging coastal communities of Uppuveli and Nilaveli offer fine stretches of beaches. We stayed at Uppuveli which is more developed, but the water is calmer and good for swimming. Nilaveli has a longer beach (nearly 4km/2.5mi) with fewer hotels and guesthouses, but the waters are more choppy.
10. Pigeon Island National Park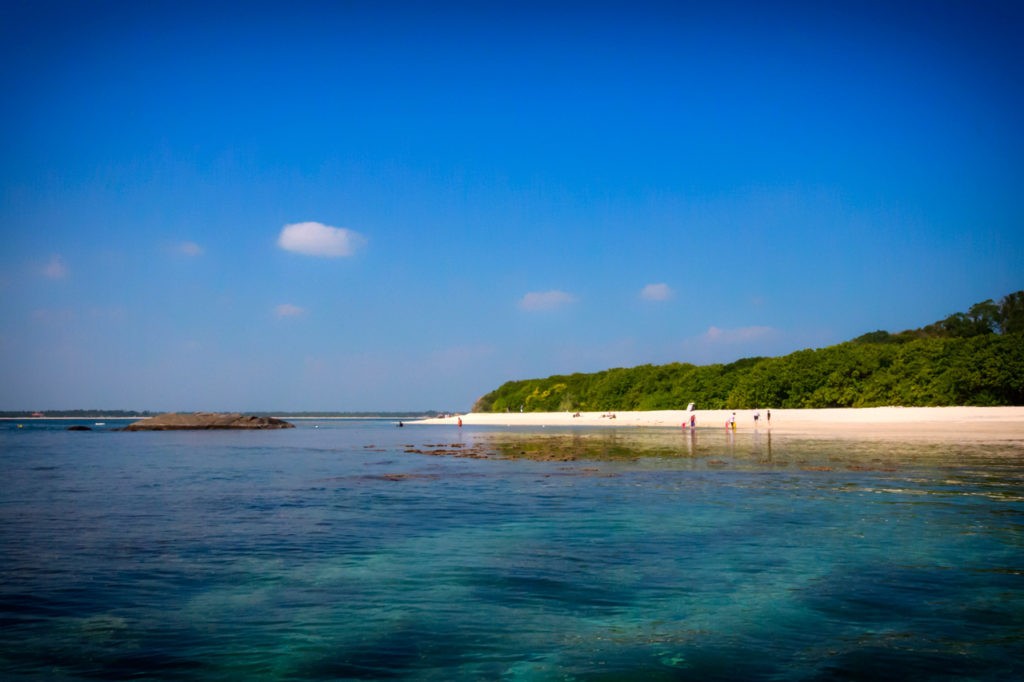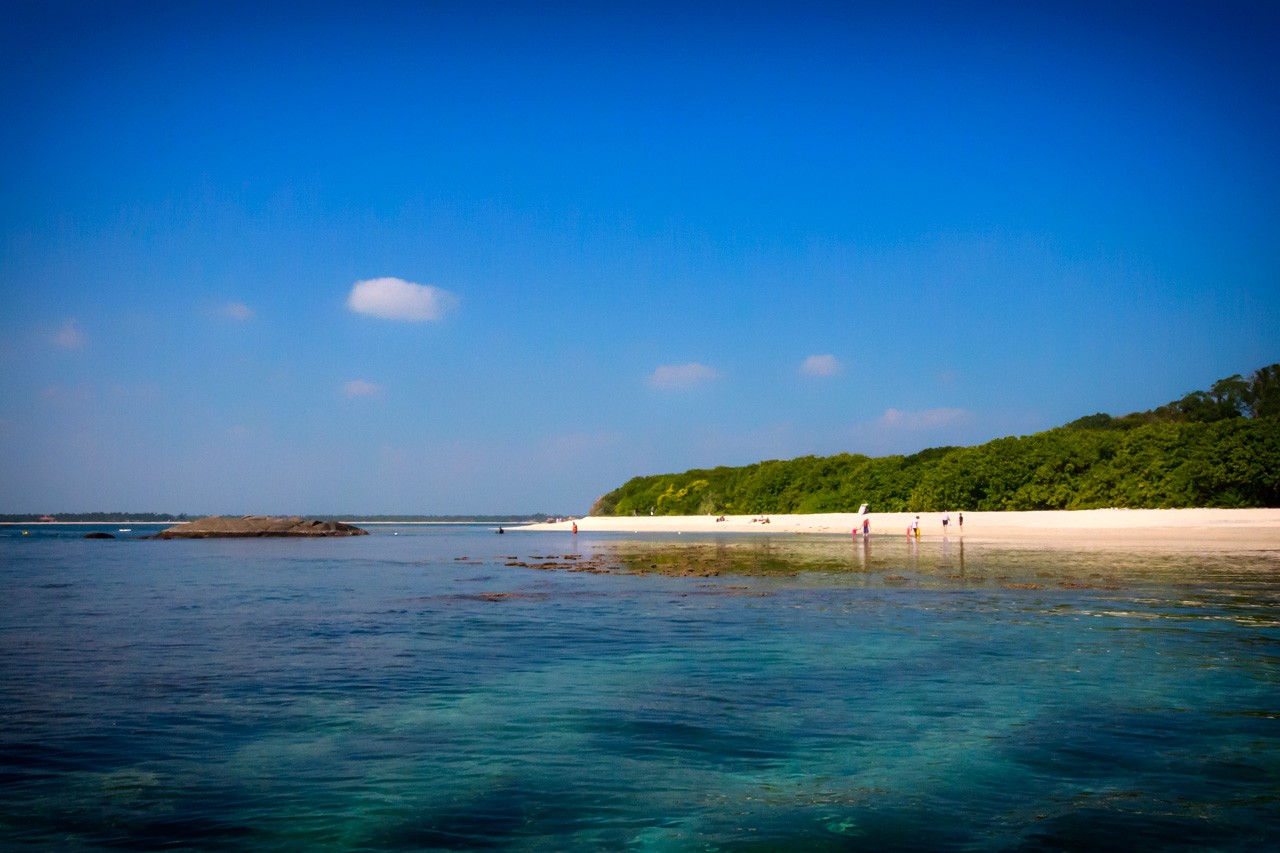 Pigeon Island with powdery white sand, volcanic rocks and lush thickets, certainly looks every bit the idyllic desert island. However, the recent surge in tourism means you'll struggle to find a quiet spot and the once pristine reef is clearly in decline. To combat this, many areas have now been cordoned off. The island is located offshore from Nilaveli with tours lasting around two hours. They can be organised through your hotel.
Things to do in Trincomalee: The Essentials
What: Exploring the best things to do in Trincomalee, Sri Lanka.
Where: We stayed at Trinco Blu by Cinnamon which was probably our favourite hotel in Sri Lanka. Located right on the beach at Uppuveli, the hotel has a lovely bright, cool and calm feel. The rooms all face the ocean making for a delightful sunrise in the morning and a cool breeze throughout the day. The airy rooms, decked out in bright white and ocean blue, were in complete harmony with the sea and beach.
We spent our last few days in Sri Lanka strolling along the sand between dips in the ocean and meals at the onsite restaurants. It was the perfect way to end our month of Sri Lankan travels.
Atlas & BOots
When: If you're keen to do some diving or whale watching in Trinco then the best time to visit is May-Oct when the sea is at its calmest making for good visibility.
The weather in Sri Lanka as a whole is somewhat complicated given that it has two separate monsoon seasons affecting different parts of the country. Jan-Apr and mid Jul-Sep offer the best odds for good weather countrywide.
How: Trincomalee is located on the northeastern coast meaning distances to other parts of the country are relatively large. Despite the longer travel times, the city is reasonably well connected by road and railway.
There are overnight trains to Colombo (8 hours), but other destinations such as Anuradhapura or Kandy will require a change at Mahawa (also known as Maho). Check train timetables here.
Train fares to Colombo are as follows:
1st Class: LKR 760 ($5 USD)
2nd Class: LKR 450 ($3 USD)
3rd Class: LKR 285 ($2 USD)
There are several bus services available from Colombo and other major destinations but the train is a far more enjoyable experience. We found bus travel to be quite stressful in Sri Lanka so you may prefer to take a transfer instead. Your hotel can arrange this but it's always worth negotiating a discount as these are usually inflated (e.g. if quoted 15,000 LKR, ask for 11,000).
Many tourists opt to hire a driver for the entirety of their trip. This costs around $45 USD per day (including the days you don't use the driver). We used Ajaa (+94 777 284 178) and Sisi (+94 777 203 083) for shorter transfers and found them to be friendly and reliable.
Driving times to major destinations are as follows:
Colombo: 6 hours (Airport: 5.5 hours)
Dambulla: 2 hours
Anuradhapura: 2 hours
Kandy: 4 hours
Galle: 7 hours
Most international flights land in Bandaranaike International Airport (CMB). Book via Skyscanner for the best prices.
We flew with Sri Lanka Airlines and as we'd had a long drive to the airport and then a long flight to Myanmar, we took advantage of their Serendib Lounge in the departure gate and stopped by for some pre-flight drinks and a bite to eat.
---
Enjoyed this post? pin it for later…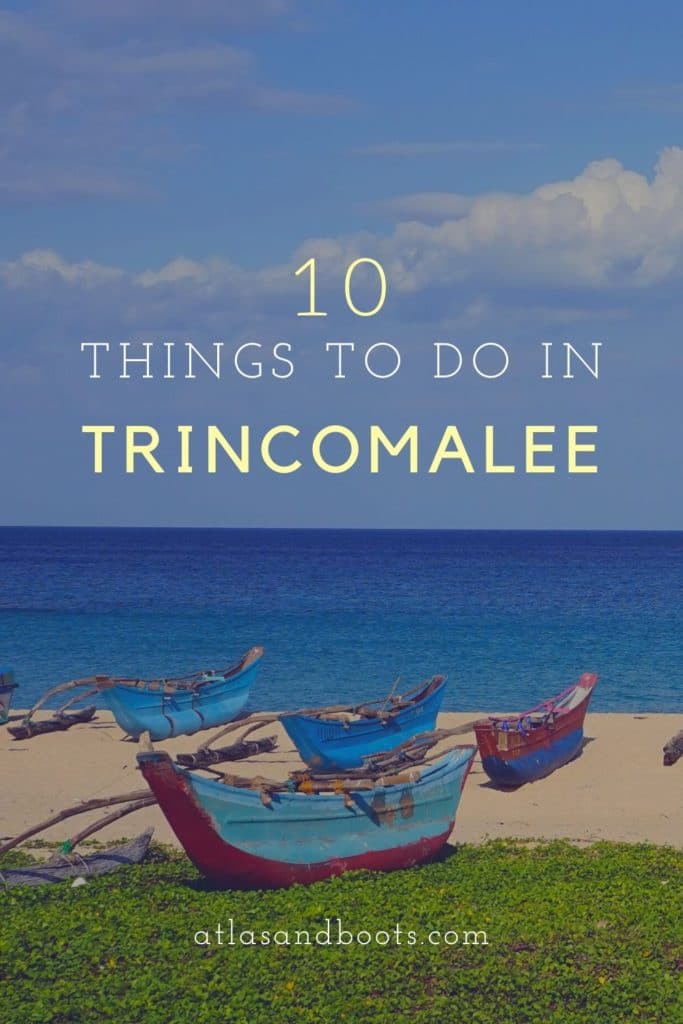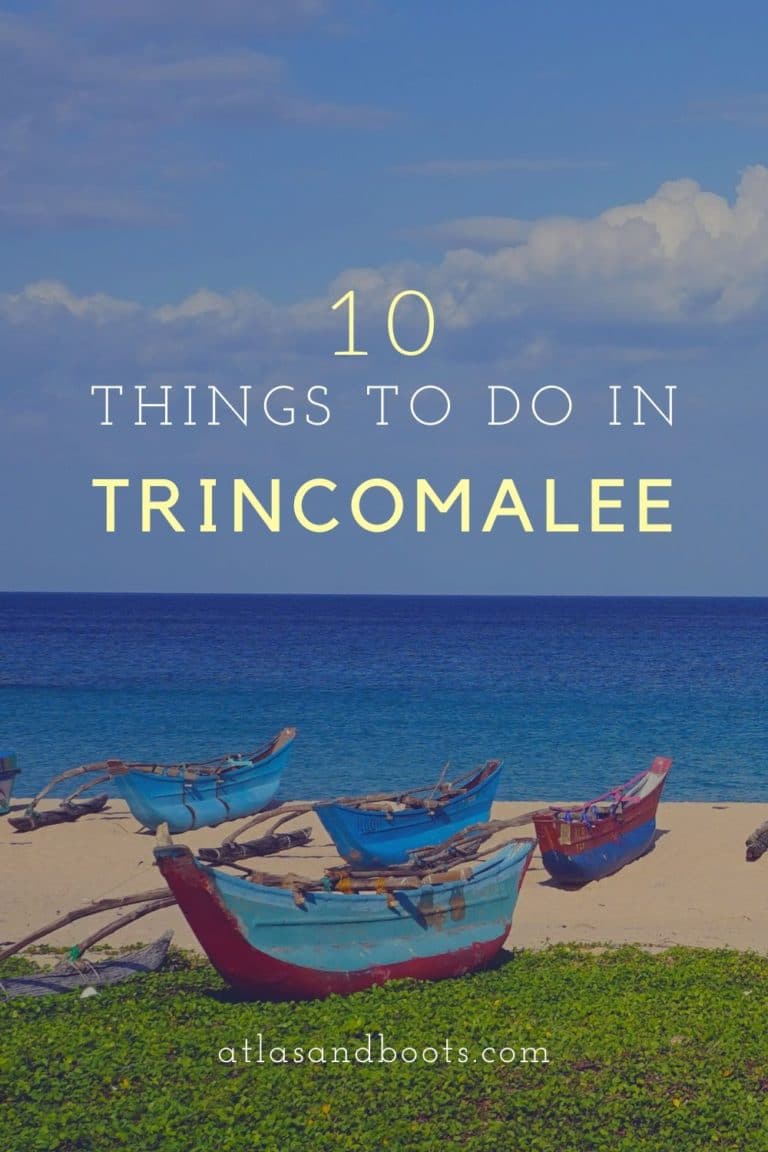 ---
Lonely Planet Sri Lanka is a comprehensive guide to Sri Lanka, ideal for those who want to both explore the top sights and take the road less travelled.