Sigiriya Rock Fortress is Sri Lanka's most popular attraction. We show you how to avoid the queues, crowds and touts to make the most of your morning there
It's not often people say 'visiting rock formations' when asked what they like doing on holiday – a curious fact given that so many of us spend time and money doing exactly that, be it Cappadocia in Turkey, Yosemite in the US, Guatape in Colombia or indeed Machu Picchu which would be only half as dramatic without its rocky backdrop.
One of the world's less known curiosities in this category is Sigiriya Rock Fortress in Sri Lanka, a gigantic column of rock rising 200m (660ft) from the forested plains below. Located in the approximate center of the country, Sigiriya is one cornerstone of Sri Lanka's cultural triangle, the others being Anuradhapura to the north and Polonnaruwa to the east.
Sigiriya, also known as 'Lion Rock', is particularly notable for the fortress built into its walls and plateau. Colourful frescoes adorn the walls while two giant lion paws guard the main gateway.
Atlas & Boots
It's said that the fortress was built over 1,000 years ago by parricidal king Kasyapa who buried his father alive in a wall before commandeering the throne. Kasyapa died a violent death in 495 AD after which the fortress was used as a Buddhist monastery.
Today, Sigiriya Rock Fortress is a UNESCO listed World Heritage Site. Visitors can climb the 1,200 steps – many of which are bolted onto the rockface – to explore one of the best preserved examples of ancient urban planning. Here are our tips for planning your trip.
Get your timing right
Sigiriya Rock Fortress isn't famous like Machu Picchu but it's Sri Lanka's most popular tourist attraction so don't assume it won't be crowded.
We made the 30-minute drive from Habarana Village by Cinnamon to arrive at 7.30am. The site opens at 7am and we suggest getting there soon after. It's early but the single-file stairwells clog up later in the day and can extend the one-hour climb to three hours.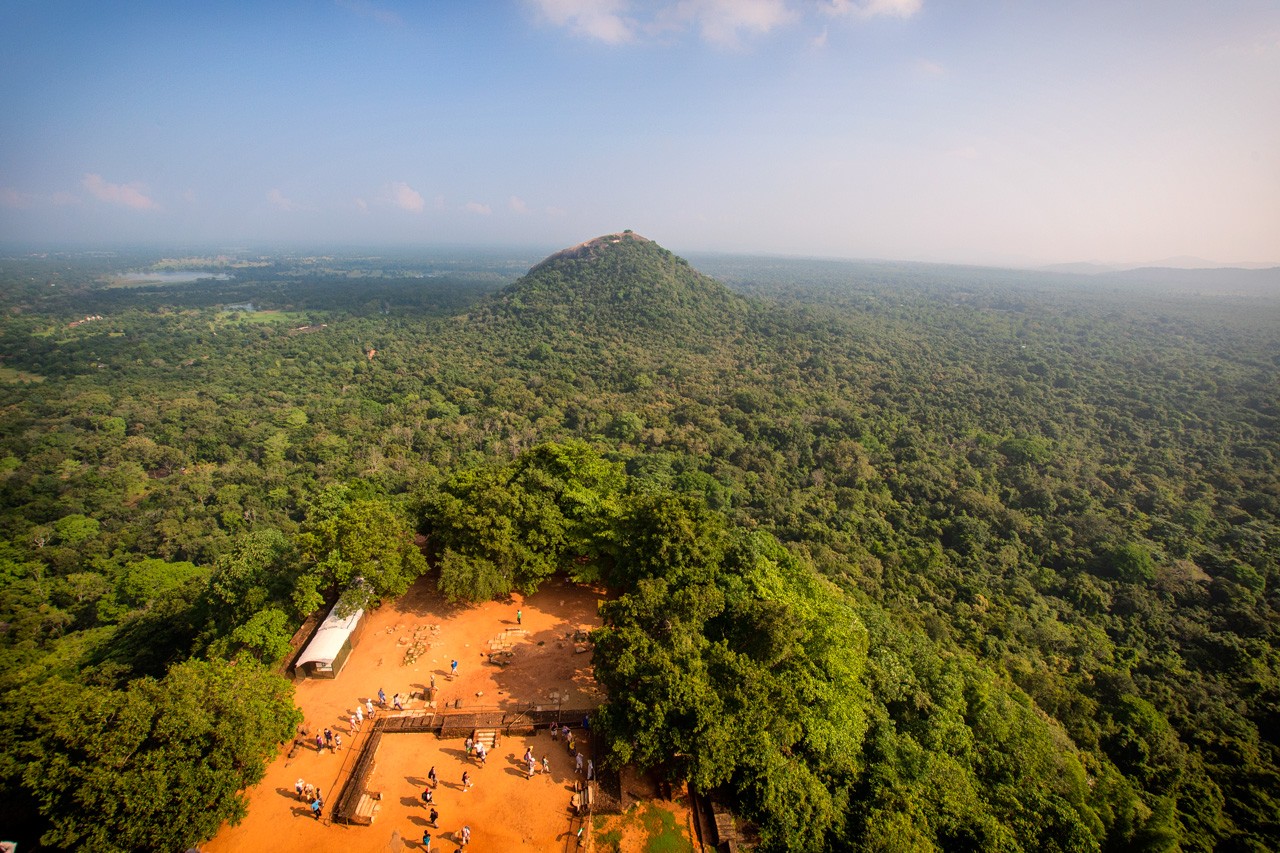 It's also a good idea to avoid weekends, particularly Sundays, along with public holidays. Bear in mind that unlike Machu Picchu there's limited space at the plateau so if you do visit during crowded times, you'll be stuck in line while people explore the top.
Pay the price tag
The Sigiriya Rock Fortress entrance fee is LKR 4,500 per person (equivalent to $30 USD / £28 GBP). Some argue that the $60 price tag for two people is overpriced – and they may have a point – but consider what you've already spent flying all the way to Sri Lanka. It's worth spending a bit extra to see the country's biggest sight!
Take a guidebook – but not a guide
As you enter the Sigiriya complex, you will likely be offered the services of a guide. It is not necessary to use one. All the signs and pathways are clear and a good guidebook will explain the significance of the sights (we use Lonely Planet).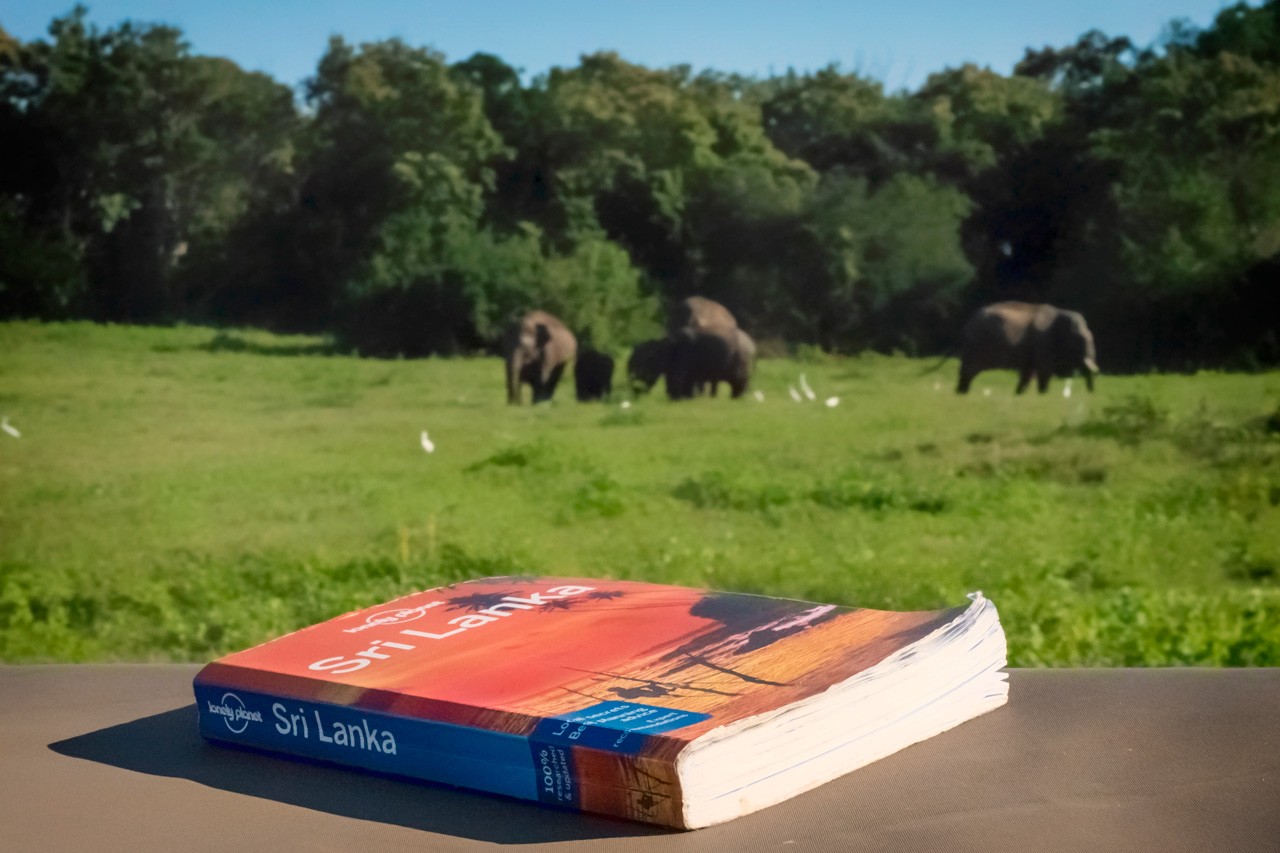 If you organise the visit through your hotel, it's worth telling them at the time of booking that you don't need a guide as one is usually offered as part of pre-booked packages.
Don't rush through
In the hopes of avoiding crowds, we headed straight to the peak, sacrificing a number of good photo opportunities along the way. In hindsight, we could have taken more time to pause since the crowds only began to gather on our way down.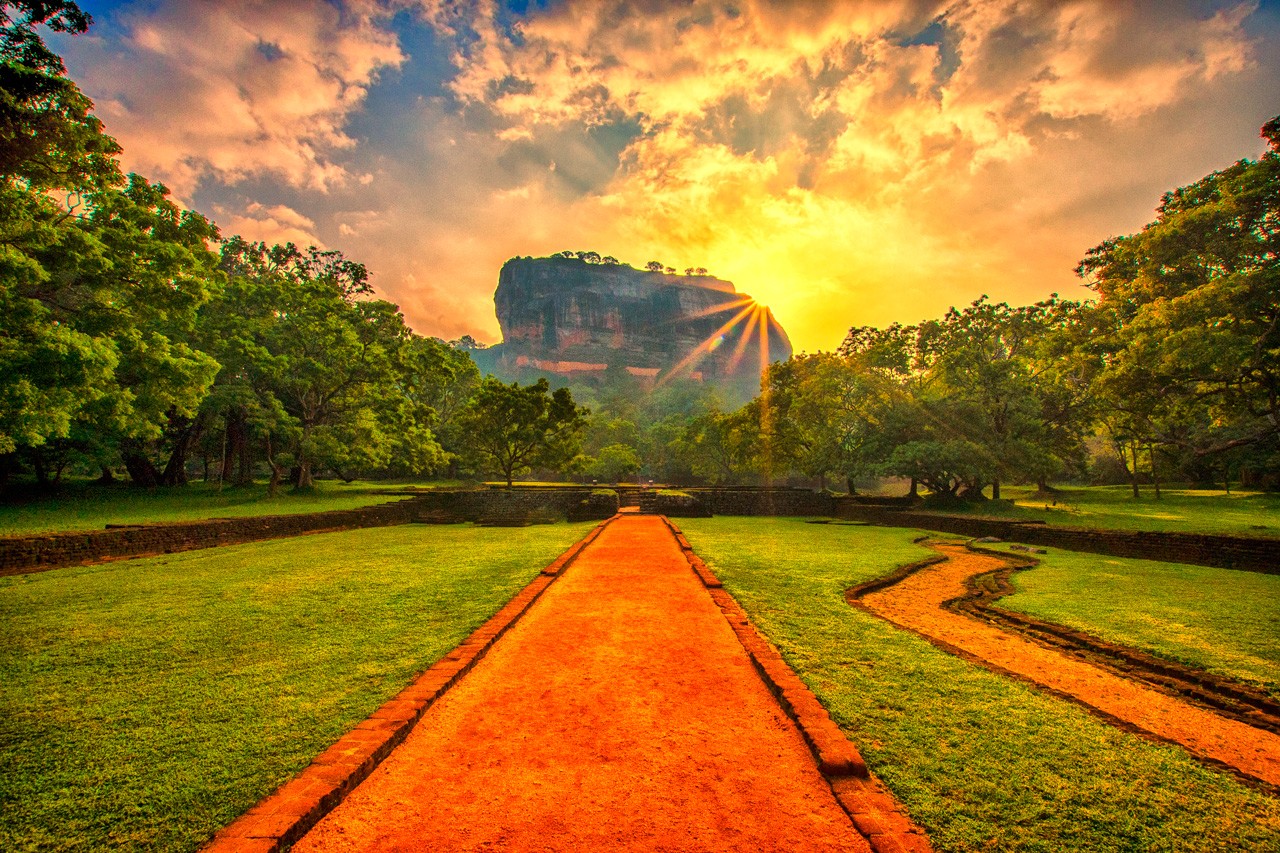 Don't feel under pressure to storm to the top. Do pause to enjoy the wider view of Sigiriya Rock Fortress before you head up. The early morning light combined with fewer people makes for a better view and, of course, better photos.
Heed photography signs
Photography is not allowed at specific points along the path, in particular the frescoes which are home to a gallery of painted nymphs.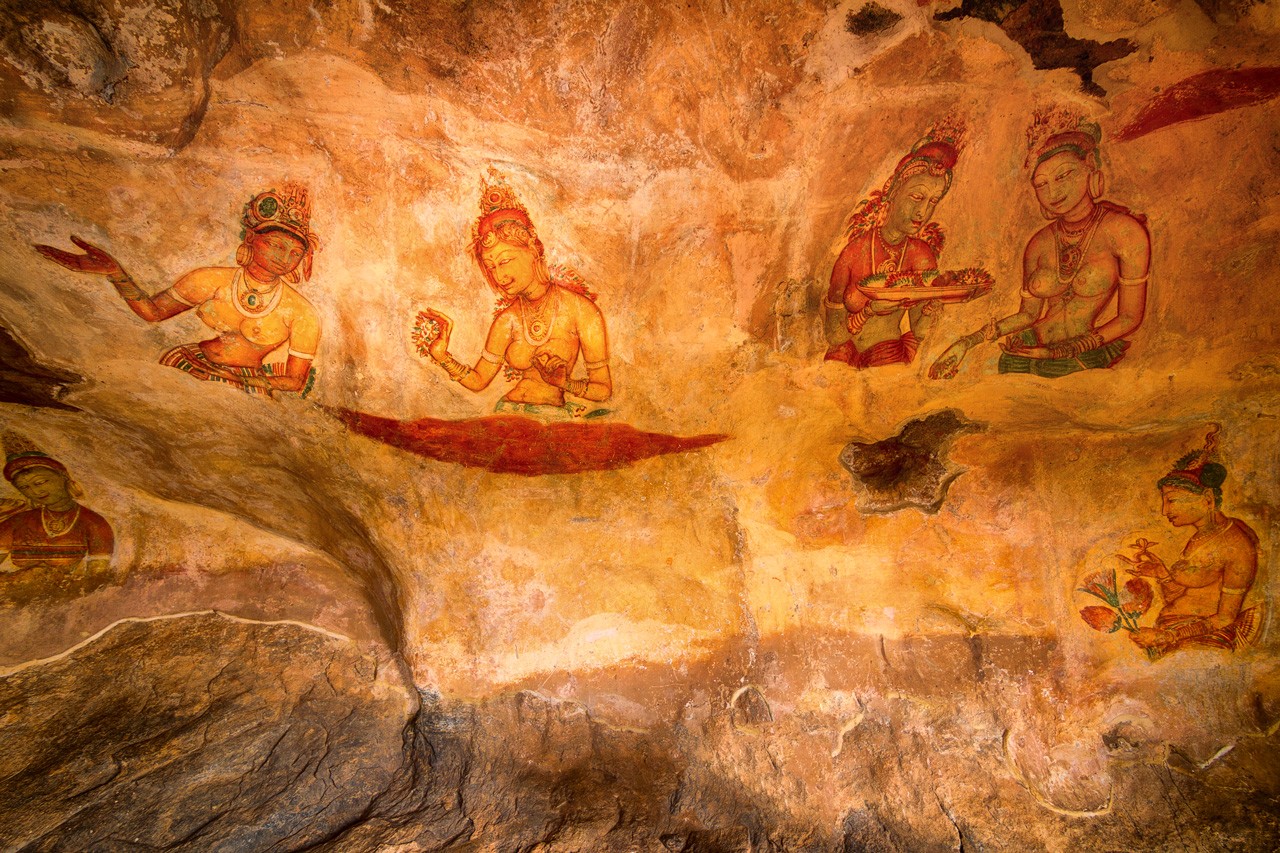 Please heed these signs, not only to help conserve the site but also to avoid having your camera confiscated. We've heard reports of expensive DLSRs being confiscated (without return) as punishment for ignoring the signs. The warnings are clear but if in doubt, ask a guard. There's usually one posted in the restricted area.
Spend time in the gardens
Sigiriya Rock Fortress is surrounded by an extensive network of gardens, lily-covered moats, ponds, canals, alleys and fountains. It's worth spending time exploring the grounds after visiting the rock itself.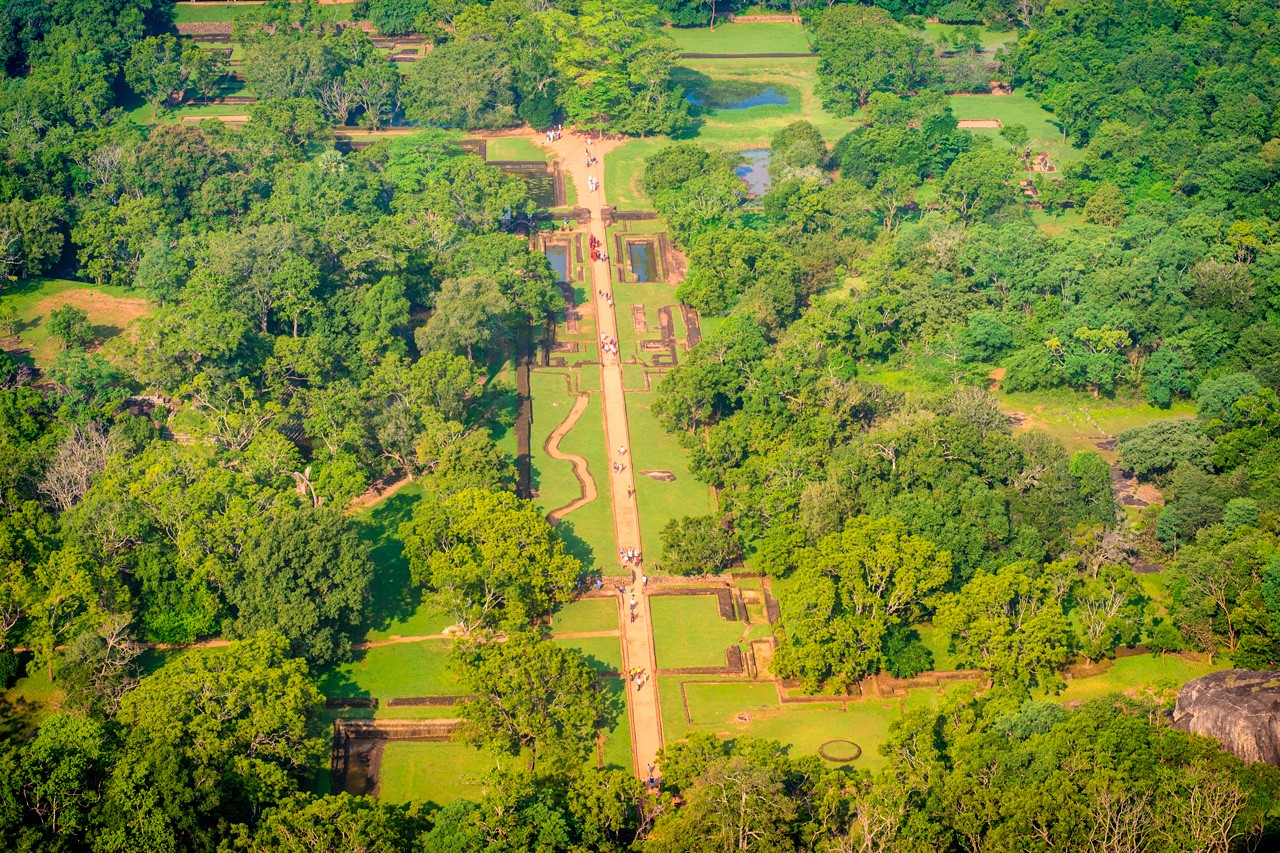 We didn't visit Sigiriya Museum as we were were pressed for time. We're told that it's fairly sparse but it is included in the ticket price so you may wish to visit nonetheless.
Visit nearby Pidurangala Rock
Sadly, the Sigiriya complex lacks viewpoints of the rock itself. Sigiriya Rock is the tallest thing in the area so it's hard to find a suitable perch from which to photograph it.
Nearby Pidurangala Rock offers an excellent solution. Located two kilometres north of Sigiriya, Pidurangala is a harder climb (approximately one hour) but is far cheaper (LKR 500 / $3.5 USD) and has panoramic views of the area.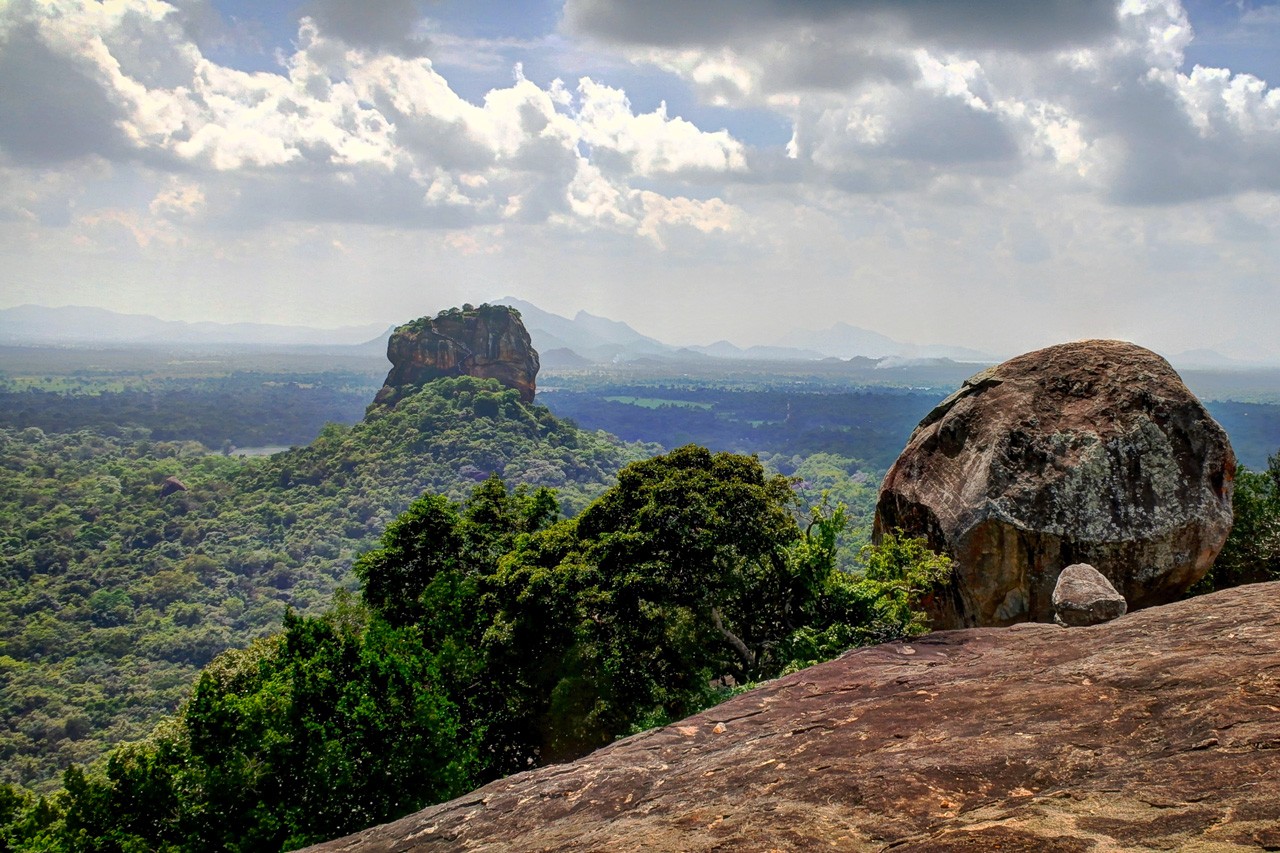 The budget-conscious may choose to climb Pidurangala in lieu of Sigiriya. This is a perfectly acceptable way to see Sri Lanka's most popular sight, but our recommendation is to do both!
Sigiriya Rock Fortress: The Essentials
What: Visiting Sigiriya Rock Fortress, also known as 'Lion Rock', in Sri Lanka.
Where: We stayed at Habarana Village by Cinnamon, a charming hotel 30 minutes from Sigiriya by car. Our room was modern and comfortable with views of picturesque gardens criss-crossed by trails leading to Habarana Lake as well as the odd treehouse or two!
The staff at Cinnamon were typically Sri Lankan: always ready with a smile or amusing anecdote usually told with the candid familiarity of a friend.
Atlas & Boots
The pool, spa and amenities were all exemplary but we must give special mention to the food. We don't often focus on cuisine but we'll make an exception for Executive Chef Chandana Wijeratne who cooked us the best meal we had in all of Sri Lanka.
If you appreciate good food, we highly recommend booking the private cooking class with Chandana (ask at reception or book ahead at reservations@cinnamonhotels.com). The tempered dahl may just be the best you'll ever taste.
When: The weather in Sri Lanka is somewhat complicated given that it has two separate monsoon seasons affecting different parts of the country. Jan-April and mid Jul-Sep offer the best odds for good weather countrywide.
How: The Sigiriya Rock Fortress entrance fee is LKR 4,500 ($30 USD / £28 GBP).
You can get from Colombo to Sigiriya via Habarana. There is a daily early morning rail service from Colombo (check timetable here) – LKR 600 for reserved 2nd class tickets. From the rail station, you can get a tuk tuk to Habarana Village by Cinnamon.
Habarana to Sigiriya is a 30-minute drive (16km). Your hotel can organise a taxi as well as tickets to Sigiriya itself.
Many tourists opt to hire a driver for the entirety of their trip. This costs around $45 USD per day (including the days you don't use the driver). We used Ajaa (+94 777 284 178) and Sisi (+94 777 203 083) for shorter transfers and found them to be friendly and reliable.
Most international flights land in Bandaranaike International Airport (CMB). Book via Skyscanner for the best prices.
---
Lonely Planet Sri Lanka is a comprehensive guide to Sri Lanka, ideal for those who want to both explore the top sights and take the road less travelled.
---
Enjoyed this post? pin it for later…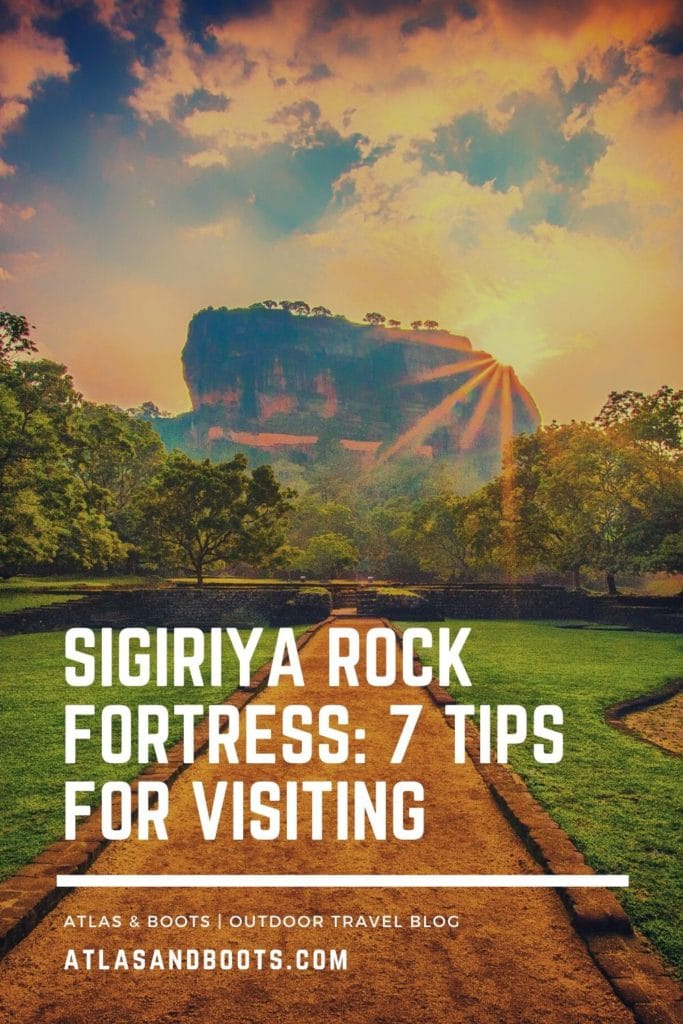 ---
Lead image: Atlas & Boots