A Cappadocia balloon ride gives passengers an unrivalled perspective of the area's unique landscape of fairy chimneys, towering boulders and ridged valleys peppered with caves
We had already spent three days exploring the lunar-like environment of Cappadocia. We had hiked, driven, 'caved' and ridden our way around Göreme National Park (the modern encompassment of the historic region of Cappadocia) and were soon ready for a full, unobstructed view from above.
A Cappadocia balloon ride is one of the most popular things to do in the area, so it's important that you book ahead. We pre-booked with Voyager Balloons, one of the most experienced companies in the region with over 18 years of flying behind them.
A hot air balloon flies better in cooler weather as there's less wind and the hot air gets better "lift". With this in mind, balloonists usually fly just after dawn or before dusk.
We had to rise early for a 4am(!) pickup to the Voyager offices in central Göreme where we had a buffet breakfast and plenty of coffee.
After this, we had to play the waiting game while the pilots scrutinised the weather report. If the wind is too strong or there are other adverse weather conditions, the balloon flights cannot take place.
We had to wait, rather nervously, for just over an hour as the display on the map gradually changed from red, to amber, to green. Many cups of coffee later, we were given the green light and were good to go!
We drove out to the take-off site where dozens of balloons were being inflated in preparation for flight. After a short safety briefing from the pilot we were helped into the basket.
The basket is split into five compartments: four outer ones and one central one for the pilot. Each compartment holds four to six passengers, meaning there are usually 20 to 24 passengers in total.
We suggest holding back and getting in last, so that you get the corner section of the basket which offers the best views. That said, it's good form to offer to swap positions with your basket-passengers so they can experience the views too.
We had taken a balloon ride in Egypt over Luxor so we knew what to expect in terms of take-off, flight and landing, but were unprepared for the glorious views. Perhaps it's best we let the visuals do the talking.
During the one-hour flight, the friendly pilot told us plenty about what we were looking at and welcomed questions about the landscape, history and technicalities of balloon flight.
The pilot can control the altitude of the balloon by using a gas burner to alter the temperature of the air inside the balloon to ascend. The pilot may also open a vent to let hot air escape and thus descend.
It's also possible to turn the balloon using the rotation vents providing a full panoramic view as it glides through the skies.
Atlas & BOots
We flew as high as 1,000m (3,000ft) and as low as tree level where the pilot delicately manoeuvred the balloon along the contoured ground below. It felt at times that we would scrape the peaks but the pilot, ever confident, would always prove his worth.
Upon landing (a surprisingly smooth affair) we were greeted with champagne (with a non-alcoholic option available) and a commemorative flight certificate – the perfect way to end an unforgettable Cappadocia balloon ride.
It was then back to our hotel for some more breakfast before another day of exploring this land of fairytales.
Cappadocia Balloon Ride: the Essentials
What: A Cappadocia balloon ride above Göreme National Park.
Where: We stayed at the Esbelli Evi hotel in Ürgüp. The hotel has been beautifully restored since the owner, Suha Ersoz, first bought the abandoned cave house in 1987. It was opened in 1990 initially with five guest rooms made out of caves, an arched cut-stone sitting room and a breakfast room.
Today, Esbelli Evi has 10 spacious suites and four standard cave rooms making use of the original caves along with traditional arched rooms of cut stone.
There are several stone terraces with sweeping views of the Cappadocian countryside and the town of Ürgüp – perfect for a late afternoon drink after a day's exploration.
There is a relaxed yet luxurious feel to the hotel which makes for a laidback, authentic experience. The hotel also offers many modern touches (guest laptops and hotel-wide free wifi) along with complimentary fresh coffee, snacks and cold drinks throughout your stay. Needless to say, we fell utterly in love.
Atlas & BOots
The small town of Ürgüp is quieter and more charming than the more popular and touristy Göreme. Ürgüp has a handful of dining options, as well as hammams and a range of souvenir and craft shops. Our favourite restaurant was the delightful Dimrit Café and Restaurant.
When: The best time for visiting Cappadocia is spring (April to mid-June). Summer can be unbearably hot while winter can see snowfall! Autumn (mid-September to October) is also a good option, but the days are shorter and there's more chance of rain.
How: We booked our Cappadocia balloon ride with Voyager Balloons and would thoroughly recommend them. We went for the standard flight which includes the champagne breakfast. There is currently a promotion running for the rest of the year at €130 ($150 USD) per person.
We arrived in Göreme on an overnight bus from Denizli after visiting Pamukkale. There are minibuses running between Göreme and Ürgüp but as we were tired and it was very early we grabbed a taxi for 25 TL ($9 USD).
As we were travelling independently it made sense to hire a car ($35 USD per day) for the duration of our stay as we wanted the freedom to explore all the different sites around Cappadocia.
The hotel arranged everything for us and car was dropped off to us on our first morning. We returned the car at the local airport (Nevşehir Kapadokya) on departure which was perfect as we were flying back to Istanbul before catching our return flight to the UK. The airport is a 45-minute drive from Ürgüp.
To get to Cappadocia there are high-speed train and bus options available. High-speed trains connect Istanbul with Ankara and Konya via Eskişehir. From Konya you can continue to Cappadocia by bus or rental car (232 km/144 miles; 4 hours). For more information and booking options visit the Turkish State Railways website.
A night bus from Istanbul is the cheapest way to get to Cappadocia at around TL 85 (30 USD), but it's a long ride at 730km (454mi) taking 10-12 hours. Several companies run overnight buses including Metro Turizm and Nevşehir Seyahat.
There are domestic flights between Istanbul and Nevşehir Kapadokya Airport (NAV). We paid $50 USD for a one-way flight back to Istanbul. Ataturk Airport in Istanbul is international and has connections to a number of domestic destinations throughout Turkey. Book via Skyscanner for the best prices for international and domestic flights.
---
Enjoyed this post? pin it for later…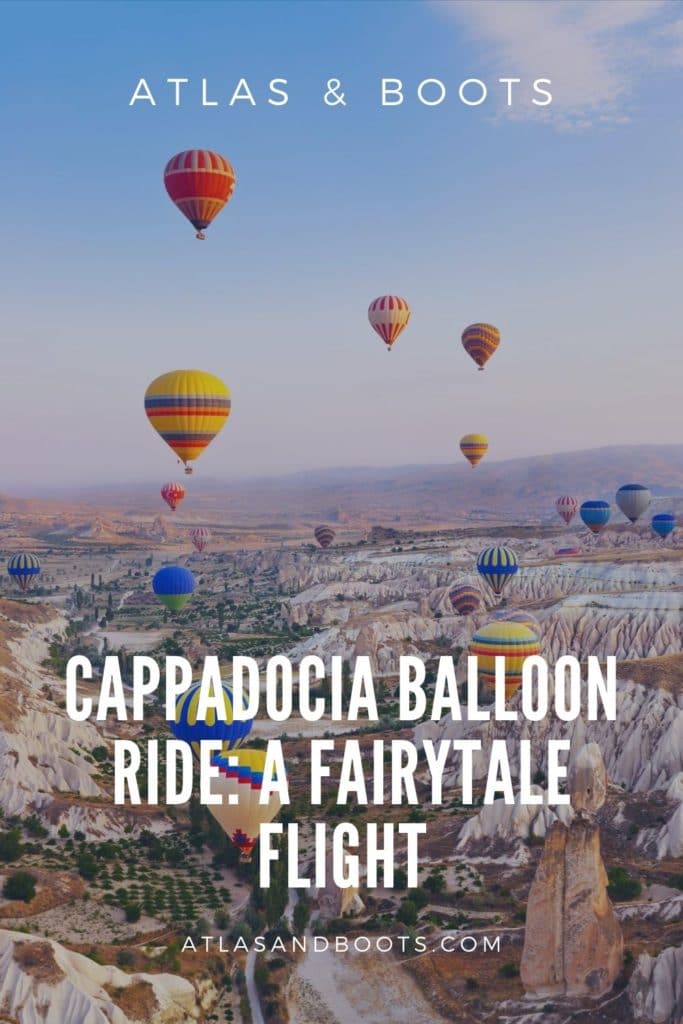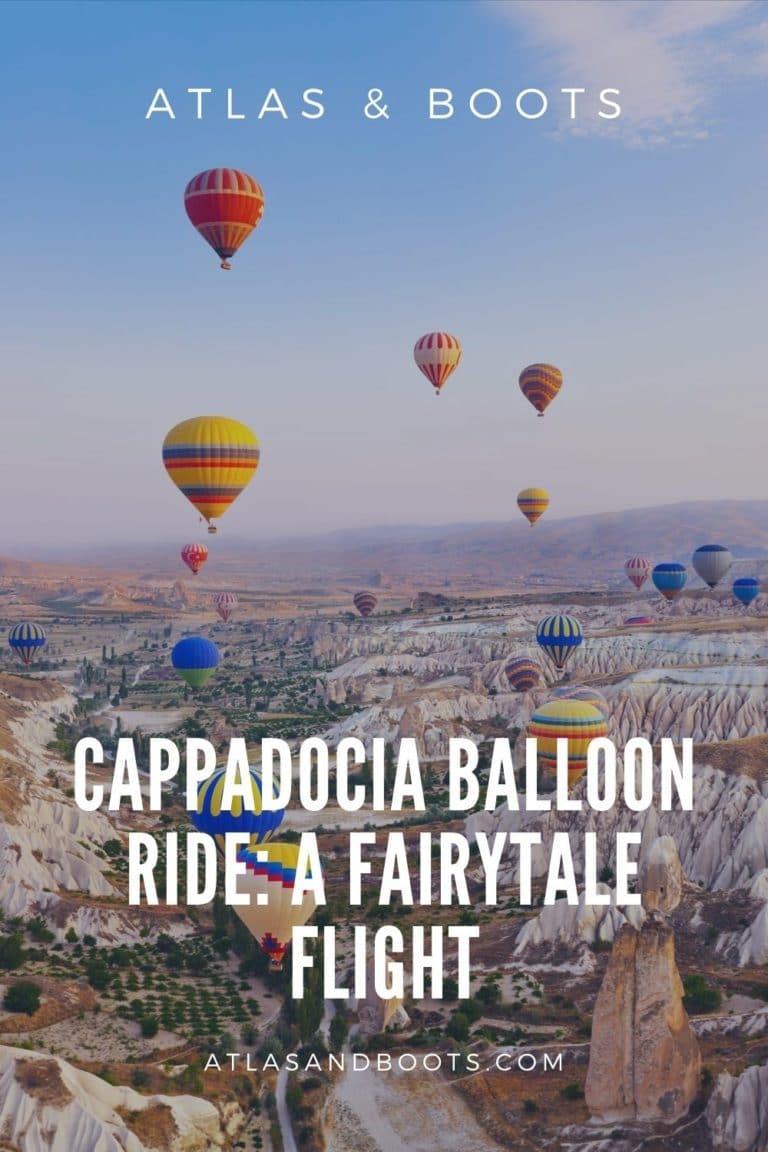 ---
Lonely Planet Turkey is a comprehensive guide to the country, ideal for those who want to both explore the top sights and take the road less travelled.