We review the best day hikes on North Island. No tents, sleeping bags or bulky backpacks required
New Zealand is one of the best hiking destinations in the world and although the South Island steals the headlines for long-distance hiking, the North Island has much to offer in terms of shorter trails.
Don't let lower distances fool you though: these trails may be short, but they are not always sweet. Some are thoroughly challenging. What they all have in common is spectacular scenery. Emerald lakes, rugged coastlines and rocky stalagmites are defining features of these day hikes on North Island.
Mt. Taranaki
Distance: 13km
Duration: 7-8 hours
Difficulty: Very hard
More info: doc.govt.nz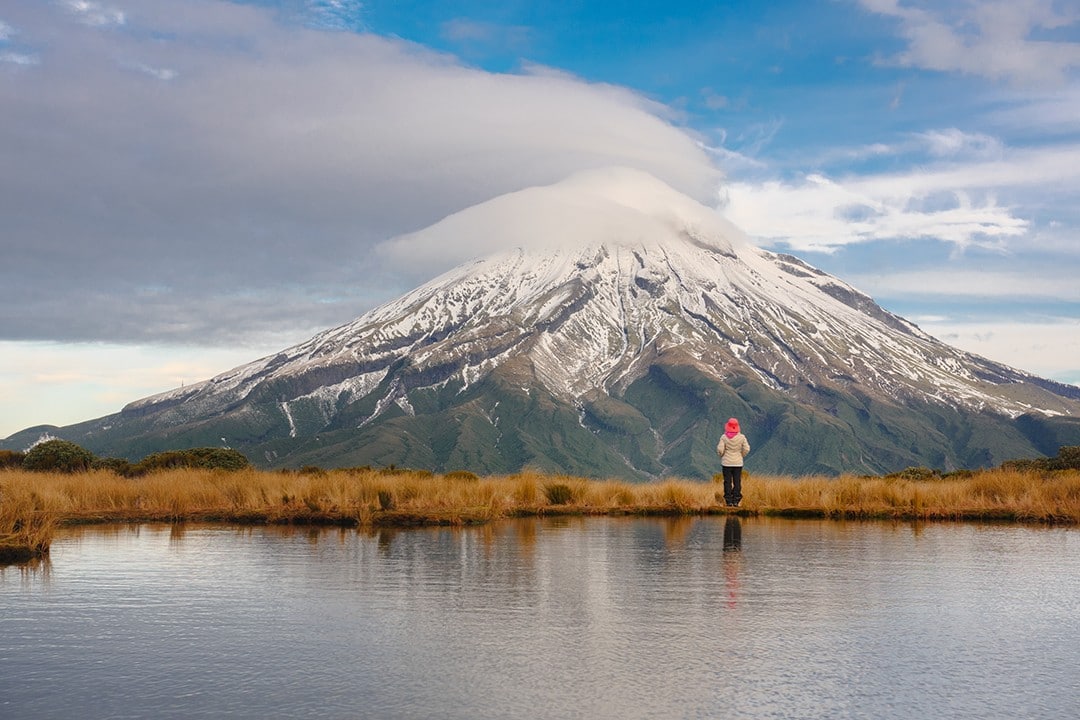 Although the distance may be relatively short, it is the altitude gained on this hike in Egmont National Park that is the killer. Beginning at 1,492m (4,895ft), the track rises 1,600m (5,250ft) to the 2,518m (8,261ft) summit of Mt. Taranaki in just under 6.5km. However, the priceless views at the summit, high above the cloud line, make the huffing and puffing entirely worthwhile.
This is by far the most challenging of the day hikes on North Island. Unless you're an experienced hiker, this steep and challenging hike is probably best attempted with a local guide.
Tongariro Alpine Crossing
Distance: 19.4km
Duration: 5-7 hours
Difficulty: Hard
More info: doc.govt.nz / tongarirocrossing.org.nz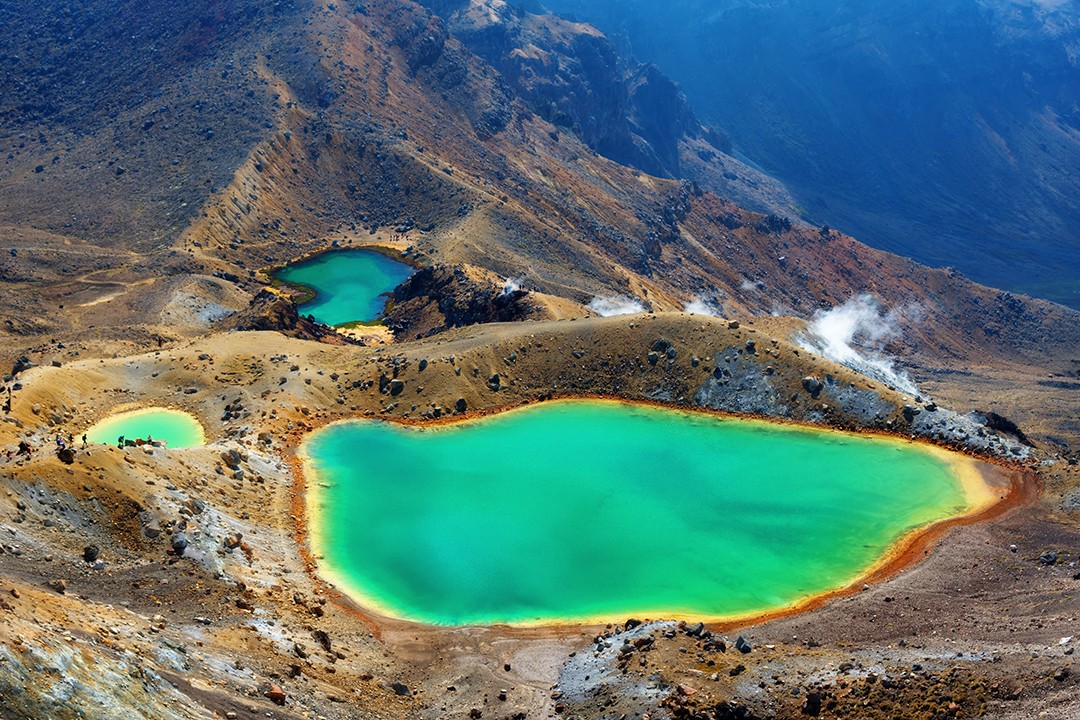 Named by National Geographic as one of the best day hikes in the world, the Tongariro Alpine Crossing is a spectacular hike across a unique volcanic alpine landscape.
Positioned in New Zealand's oldest national park, Tongariro, the steep but undulating trail crosses an array of dramatic terrain comprising steaming vents, glacial valleys, cooled lava flows, alpine vegetation and vivid crater lakes.
Cape Brett Walkway
Distance: 16.5km (one way)
Duration: 5-7 hours
Difficulty: Moderate to hard
More info: doc.govt.nz / capebrett.co.nz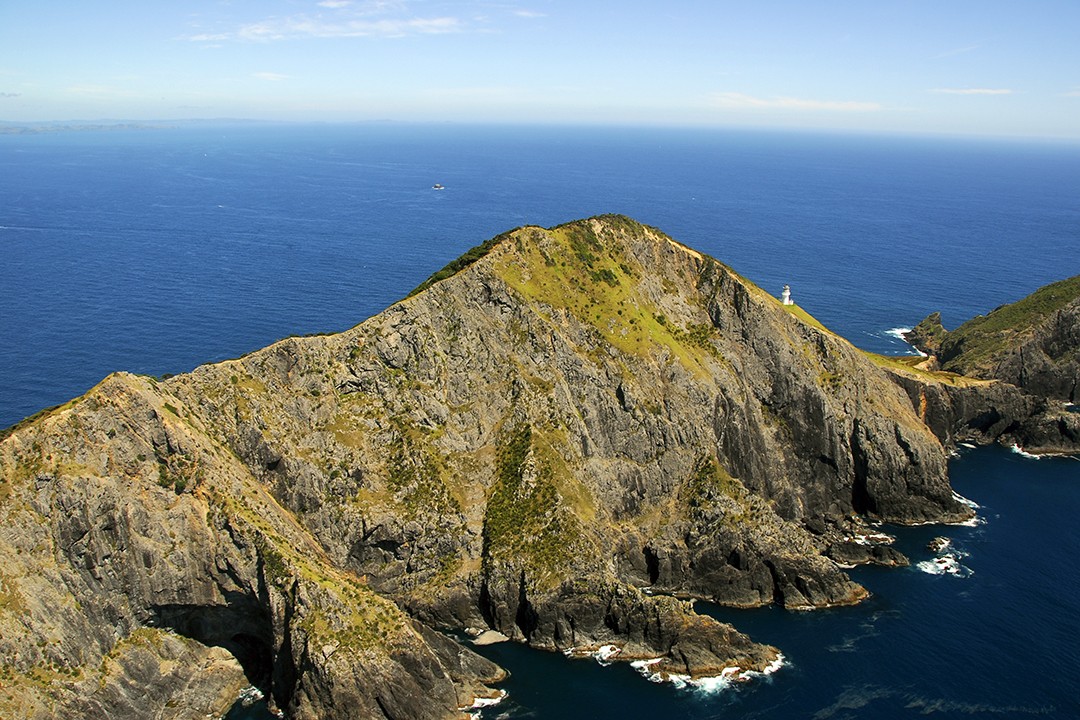 This challenging but rewarding coastal day hike in the Bay of Islands finishes at the iconic lighthouse of the same name. The area is known for its early Maori history, steep exposed cliffs and sweeping ocean vistas.
En route, there are options to take a side-track (one hour return) down to Deep Water Cove for a refreshing swim. Stay overnight at the old Lighthouse Keeper's house which has been converted into a bunkhouse or organise a boat to pick you up for the return journey. Look out for dolphins playing in the surf throughout the hike.
Putangirua Pinnacles
Distance: 4.6km
Duration: 1-2 hours
Difficulty: Easy to medium
More info: doc.govt.nz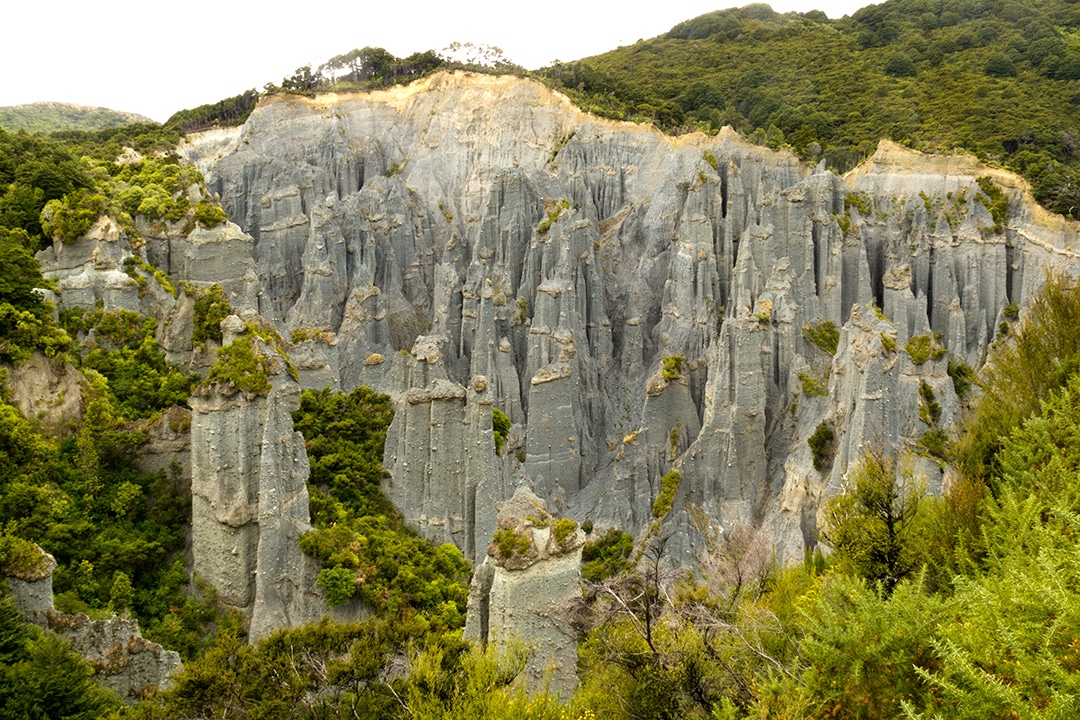 The hike through the Putangirua Pinnacles is extraordinary to say the least. The twisting rock stalagmites shooting up from the rocky terrain played a starring role in The Lord of the Rings Trilogy, forming eerie scenes in The Return of the King. Aside from the bizarre pinnacles, there are beautiful views of Palliser Bay and Lake Onoke along the trail.
Coromandel Coastal Walk
Distance: 20km
Duration: 5-7 hours
Difficulty: Easy to medium
More info: doc.govt.nz / thecoromandel.com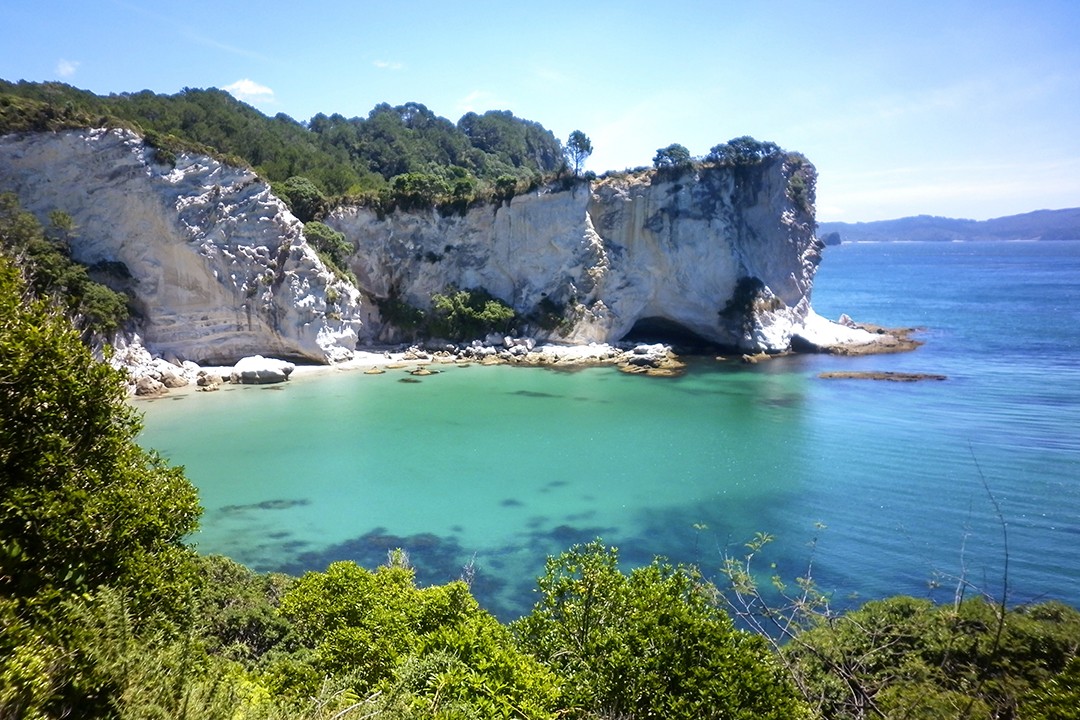 Arguably one of the best coastal walks in New Zealand, the Coromandel Coastal Walk is home to gorgeous beaches, tranquil coastal forest and twinkling bays. The undulating track is mostly moderate, crossing farmland and hugging the coastline throughout its course.
This return hike can be shortened to a one-way hike if you organise a local driver to meet you at the end of the trail. It's also possible to split the journey by staying at one of the campgrounds that bookend the trail.
Blue Lake (Tikitapu) Track
Distance: 5.5km
Duration: 1-2 hours
Difficulty: Easy
More info: doc.govt.nz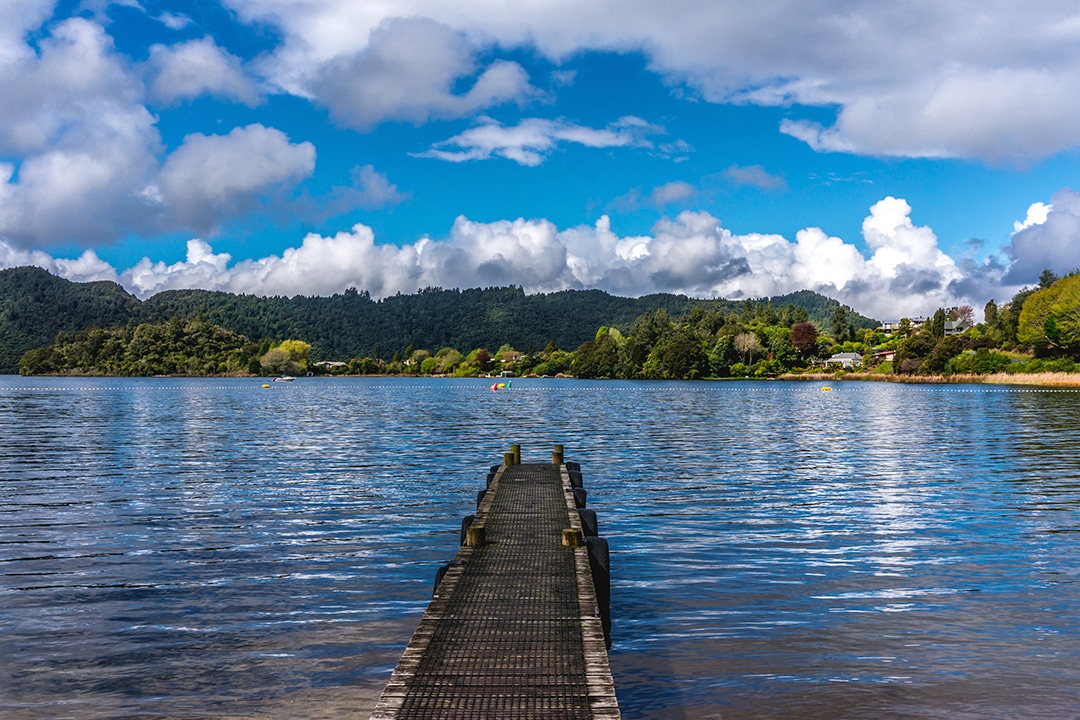 This is a gentle but picturesque loop walk around Rotorua's pretty and serene Blue Lake (Tikitapu). The conifer Whakarewarewa Forest borders the shore throughout much of the walk, broken occasionally by a pristine beach or stretch of grassland. The easy stroll is a perfect way to break up activities during a packed visit to Rotorua.
Rangitoto Summit
Distance: 7km
Duration: 2 hours
Difficulty: Easy to medium
More info: doc.govt.nz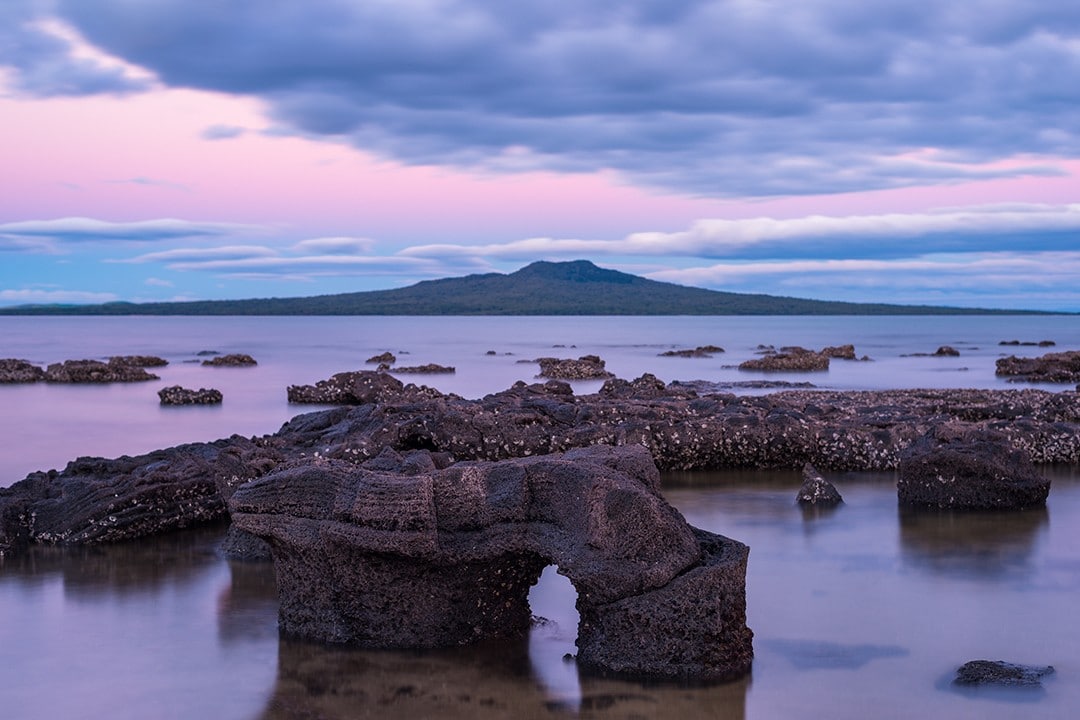 Dominating the Hauraki Gulf with its conical peak, Rangitoto Island is an Auckland icon, home to multiple hiking tracks. The summit track is by far the most popular and, with excellent panoramic views of the city from the summit, it's easy to see why. The trail begins at Rangitoto Wharf climbing through pōhutukawa forest and lava fields en route to the summit at 259m (850ft).
The daily Rangitoto Ferry leaves for Rangitoto Wharf from downtown Auckland (25 minutes each way) where the summit track begins.
Wenderholm Perimeter Track
Distance: 4km
Duration: 1-2 hours
Difficulty: Easy
More info: aucklandcouncil.govt.nz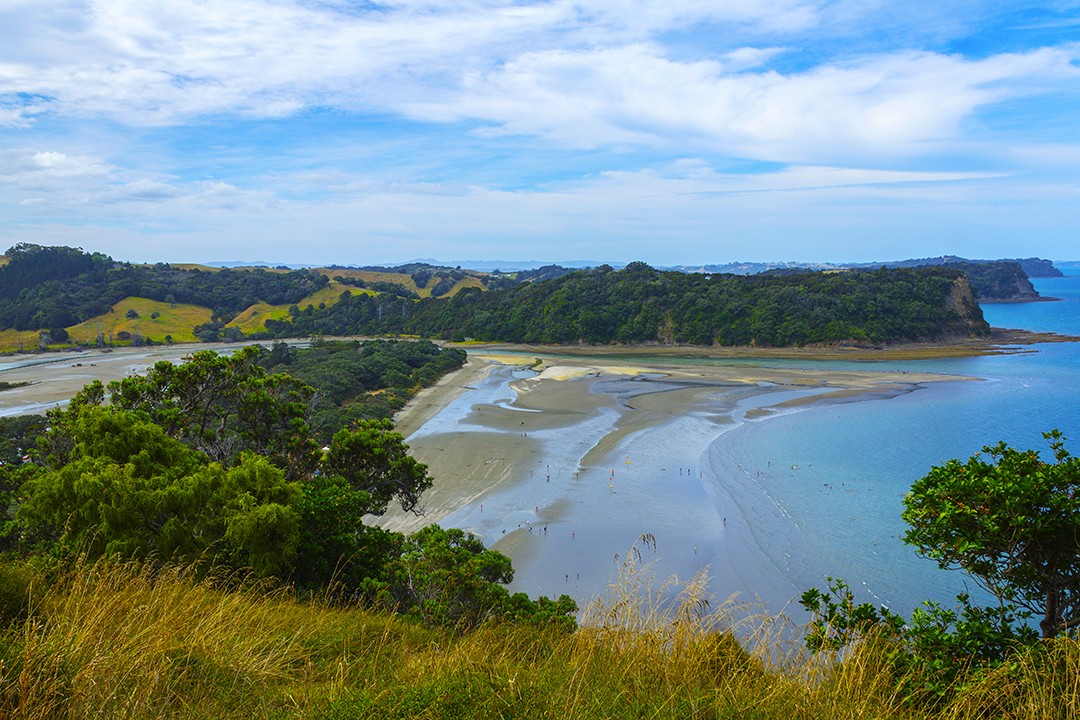 The most sedate of the day hikes on North Island is the tame Wenderholm Perimeter Track in the Wenderholm Regional Park, about a 30-minutes drive from downtown Auckland.
Known for its tranquil beaches and pōhutukawa trees, the regional park is an excellent escape from New Zealand's biggest city. There are no summits, pinnacles or cliff edges here. Instead, enjoy a cool swim or simply laze on a pristine beach.
Day hikes on North Island: the essentials
What: Exploring the best day hikes on North Island, New Zealand.
Where: We explored New Zealand's North Island in an Apollo campervan. We loved the flexibility and spontaneity of the #vanlife as we didn't have to plan or pre-book transport or accommodation. We simply chose where to go and what to see at the beginning of each day.
Atlas & Boots
Our Euro Tourer campervan was cleverly designed and included heating and air conditioning, a shower and toilet, a fully equipped kitchen including a microwave, gas stove and refrigerator, and a double bed which converted to seating and a desk or dinner table during the day. For extra amenities, book a space at a Top 10 camping ground.
When: The best time to visit New Zealand is Sep-Apr. Summer (Dec-Feb) offers excellent hiking weather and a variety of festivals and events. The shoulder seasons of autumn (Mar-Apr) and spring (Sep-Nov) have fine weather, fewer crowds and lower prices.

How: Book a campervan with Apollo Motorhome Holidays. Driving in New Zealand is exceedingly easy given the wide roads, excellent infrastructure and relatively few cars – perfect for exploring by campervan.
We flew from the UK to New Zealand via Singapore and Australia. For long layovers at Singapore's Changi Airport, we recommend Plaza Premium's Aerotel Transit Hotel to those in need of sleep and the Plaza Premium Lounge for relaxing away from the fray. We made use of both, as well as the free city tour during our 19-hour stay!
Book flights via Skyscanner for the best prices.
---
Enjoyed this post? pin it for later…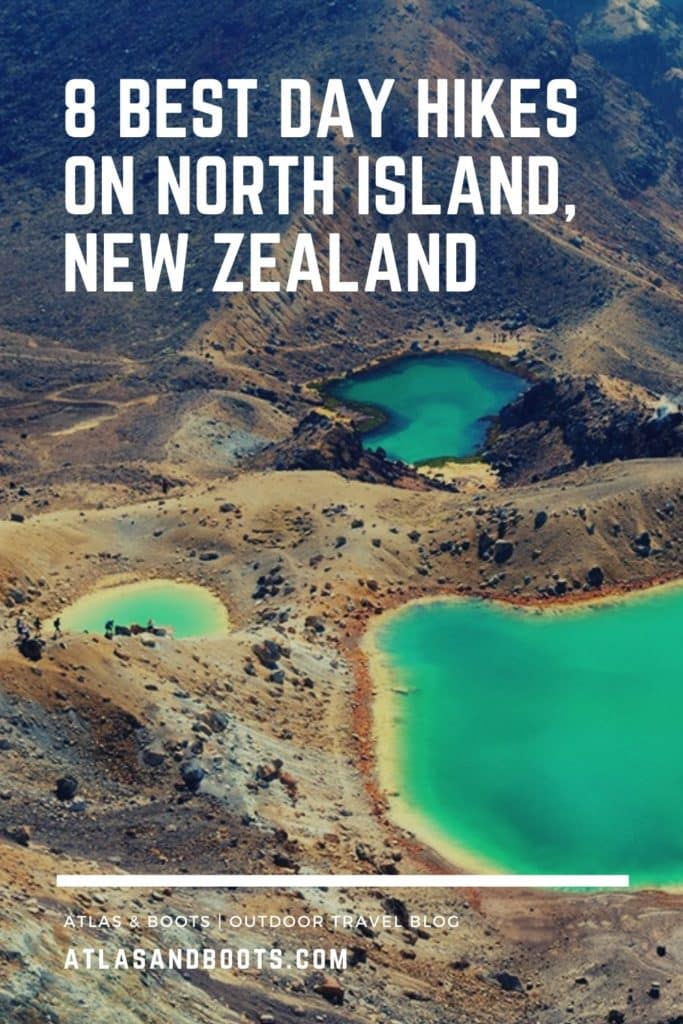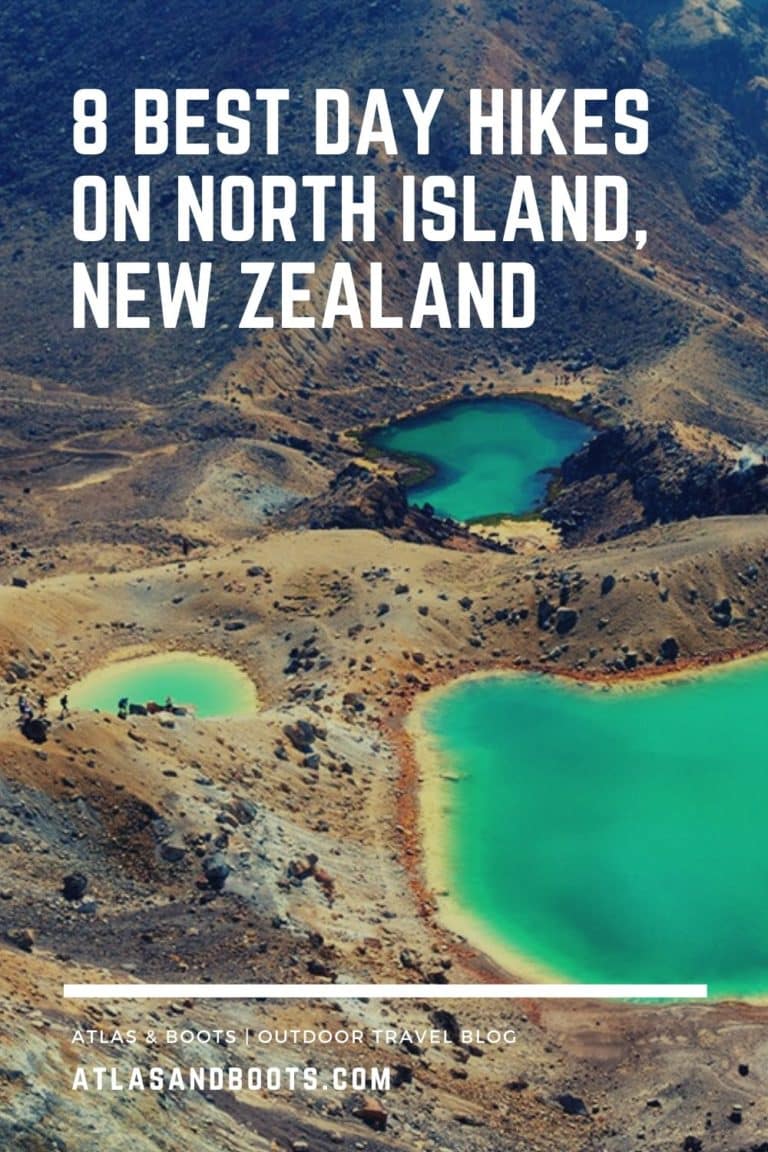 ---