Over the last 18 months, Kia and I have been away from home either on the road or holed up in our tiny French village. As with many people, our reading habits changed to reflect our lifestyle which means we've worked our way through a rather eclectic mix of guidebooks, adventure travel books and 'expat books', tales of leaving behind ordinary lives in pursuit of something new.
With Christmas fast approaching, we decided to take a look at some of the best-selling expat books of 2015 – perfect gifts for those living away from home or contemplating the leap for 2016.
Our curated list of expat books draws on best-seller lists on Amazon and Goodreads and includes novels about expats, personal memoirs on expat life, guides for general expat living and adjusting to a new expat life. We've omitted more country-specific guides as they lack wider appeal. Enjoy!
1.
The Expats: A Novel
by Chris Pavone
In Luxembourg, Kate's days are filled with playdates, coffee mornings and weekends in Paris or the Alps. But Kate is also guarding a secret that threatens to unravel her expat life.
2.
The Sun Also Rises
by Ernest Hemingway
The quintessential novel of the Lost Generation. The story follows the flamboyant Brett and the hapless Jake as they journey from the wild nightlife of 1920s Paris to the brutal bullfighting rings of Spain with a motley group of expats.
3.
The International Living Guide to Retiring Overseas on a Budget: How to Live Well on $25,000 a Year
by Suzan Haskins
The premise is simple: enjoy a happier, healthier, more fulfilling retirement than you could possibly afford in the US or Canada by finding the right overseas retirement haven.
4.
Emergency Sex (and Other Desperate Measures)
by Kenneth Cain, Heidi Postlewait and Andrew Thomson
In the 1990s three young people are looking to change their lives. Attracted to the UN, Andrew, Ken and Heidi first meet in Cambodia where their fates become inextricably bound.
5.
Tales from the Expat Harem: Foreign Women in Modern Turkey
by Anastasia M. Ashman and Jennifer Eaton Gökmen
A window into the paradoxes of modern Turkey and its most personal nuances from the perspective of 32 expatriates from seven different nations.
6.
The Global Expatriate's Guide to Investing: From Millionaire Teacher to Millionaire Expat
by Andrew Hallam
Most expats do not contribute to their home country's social programs. This comprehensive guide shows expats how to build wealth overseas with index funds.
7.
A Year in the Merde
by Stephen Clarke
A young Englishman arrives in Paris and finds out what the French are really like. They do eat a lot of cheese, they don't wash their armpits with garlic and going on strike really is the second sport after pétanque. And, yes, they do use suppositories.
8.
Moving Without Shaking: The guide to expat life success (from women to women)
by Yelena Parker
Aimed at women looking to build international careers and experience life abroad, this guide answers many questions that new and experienced expats alike ask and offers practical, no-nonsense advice.
9.
The Year of Living Danishly: Uncovering the Secrets of the World's Happiest Country
by Helen Russell
Given the opportunity of a new life in rural Jutland, Londoner Helen Russell discovered a startling statistic: the happiest place on earth isn't Disneyland, but Denmark.
10.
Third Culture Kids: Growing Up Among Worlds
by David C. Pollock and Ruth E. Van Reken
Children of expats have unique issues with personal development and identity. The authors explore the emotional and psychological realities that come with being a "TCK".
11.
Chasing Chaos: My Decade In and Out of Humanitarian Aid
by Jessica Alexander
Jessica arrived in Rwanda in the aftermath of the 1994 genocide as an idealistic intern. But the world that she encountered in the field was dramatically different than anything she could have imagined.
12.
Into Africa: 3 Kids, 13 Crates and a Husband
by Ann Patras
Interspersed with snippets from Ann's letters home, this story of expats in 80s Africa describes encounters ranging from lizards to lions, servants to shopping shortages, and cockroaches to curfews.
13.
The Coconut Latitudes: Secrets, Storms, and Survival in the Caribbean
by Rita M. Gardner
Rita is an infant when her father leaves a successful career in the US to live in the Dominican Republic. This is her haunting, lyrical memoir of surviving a reality far from the envisioned Eden – and of the terrible cost of keeping secrets.
14.
I Stand Corrected: How Teaching Western Manners in China Became Its Own Unforgettable Lesson
by Eden Collinsworth
Convinced the Chinese are still socially uncomfortable with their western counterparts, the author collaborated with a Chinese publisher to produce this best-selling western etiquette guide.
15.
The Expert Expat: Your Guide to Successful Relocation Abroad
by Melissa Brayer Hess and Patricia Linderman
Drawing on personal stories directly from the authors' years of experience abroad, The Expert Expat, gives readers practical advice and encouragement.
16.
Seven Letters from Paris: A Memoir
by Samantha Vérant
At 40, Samantha's life is falling apart – she's jobless, in debt, and feeling stuck… until she finds seven old love letters from Jean-Luc, the sexy Frenchman she met in Paris when she was 19.
17.
Home Sweet Anywhere: How We Sold Our House, Created a New Life, and Saw the World
by Lynne Martin
Reunited after 35 years and wrestling a serious case of wanderlust, Lynne and Tim Martin decided to sell their house and possessions and live abroad full-time. They've never looked back.
18.
The Expat Almanac: Sell It All. Pack a Bag. Hit the Road
by Louise Lague
Well into their second 50 years, Louise Lague and Tom Lichty abandoned everything that was comfortable and secure, packed one bag each and embarked on a great adventure.
19.
Notes from a Small Island
by Bill Bryson
In 1995, before leaving his much-loved home in North Yorkshire to move back to the States, Bryson insisted on taking one last trip around Britain, a sort of valedictory tour of the green and kindly island that had so long been his home.
20.
Expat Women: Confessions – 50 Answers to Your Real-Life Questions about Living Abroad
by Andrea Martins and Victoria Hepworth
Experienced expats Andrea Martins and Victoria Hepworth share a wealth of wisdom and positive tips to motivate you at every stage of your expat journey.
21.
A Year in Provence
by Peter Mayle
In this witty and warm-hearted account, Peter Mayle shares what it's like to realise a long-cherished dream and move into a 200-year-old farmhouse in a remote area of France with his wife and two dogs.
22.
The Imperfectionists: A Novel
by Tom Rachman
Tom Rachman's acclaimed debut novel follows the topsy-turvy private lives of the reporters and editors of an English-language newspaper in Rome.
23.
Staying On
by Paul Scott
Colonel Tusker and his wife Lucy stay on after Indian independence. This eloquent, funny Booker Prize winner illustrates the class tensions among the British of the Raj and gives voice to the loneliness, rage and stubborn affection of the couple's marriage.
24.
The Expat Diaries: Single in the City
by Michele Gorman
To think Hannah ever believed that Americans differed from Brits mainly in pronunciation, sophistication and dentistry. Armed with little more than her enthusiasm, she charges headlong into London, baffling the locals in her pursuit of a new life, new love and sense of herself.
25.
Seriously Mum, What's an Alpaca?: An Adventure in the Frying Pan of Spain
by Alan Parks
The frank and charming story of a brave couple who move to Spain to breed alpacas negotiating their way through the Spanish property market, local characters, rogue builders and the worst weather Andalucía has seen for 100 years.
---
Enjoyed this post? pin it for later…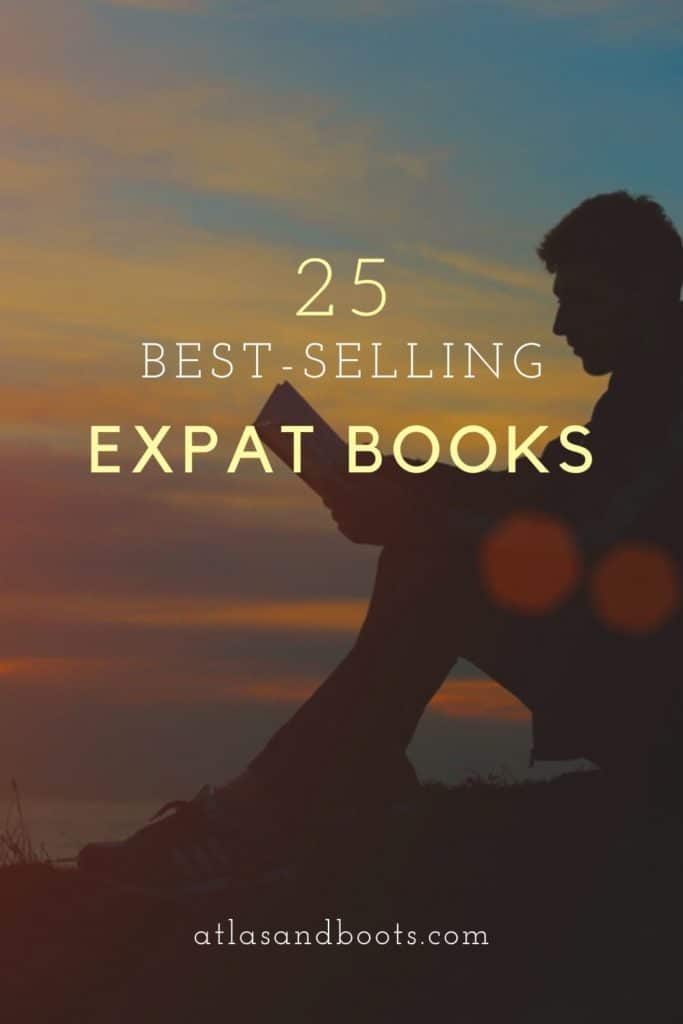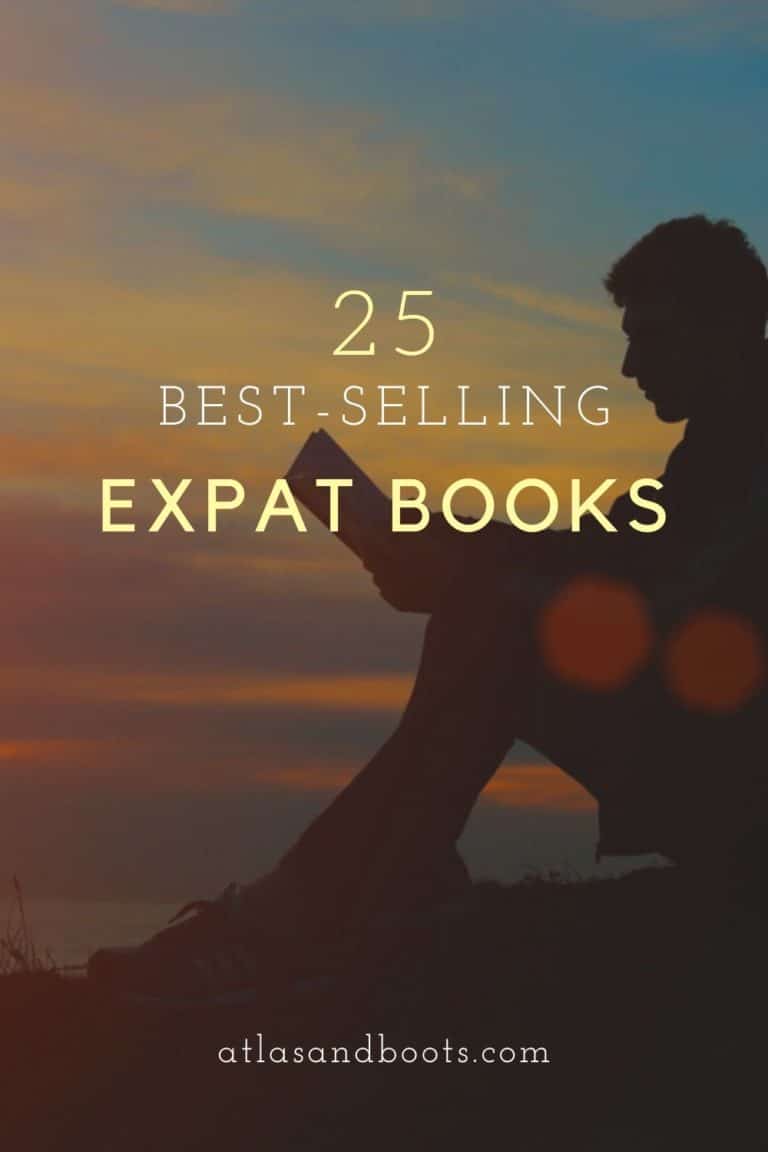 ---