As Cambodia emerges onto the global platform and tourism increases at a rapid pace, the best time to visit Angkor Wat is right now
Years ago, when our trip around the world was still a twinkle in my eye, I met a travel writer called 'John' at an industry party. For the first 30 minutes of conversation, John was fascinating as he regaled me with tales of Namibia, Mongolia and Timor-Leste.
As the hour wore on, however, and his two drinks became three, he descended into a rant about tourism and how the world's most precious sights were being destroyed.
"Kia," he snapped, stressing my name into a single syllable. "The best time to see the world is now. You say you want to travel? Go! Go and see the world before it's destroyed by the hordes."
I rolled my eyes. Funny how travel writers always excuse themselves from the 'hordes', as if an 800-word commission from easyjet Traveller offers a meaningful reason to be anywhere.
Of course, John wasn't entirely wrong. There are certainly different categories of exotic destinations: those widely unseen (e.g. Bhutan, Mongolia, Turkmenistan), those emerging (e.g. Iceland, Laos, Myanmar) and those emerged (e.g. Thailand, India, Mexico).
Countries in the first two categories are often the most interesting and it's always nice to see them before they slide down to the third. Take Cambodia for example. For a long time, it sat sensibly in the 'emerging' group but this is changing fast.
I first visited the country in 2011 and it instantly became my favourite. The mix of incredible architecture, intriguing history, natural beauty and welcoming locals made it an unparalleled choice for those in search of sun and culture.
I spent five days exploring the temples, visiting Angkor Wat (the largest and most impressive of the temples) followed by Angkor Thom, Ta Prohm, Ta Keo, Preah Khan and Beng Mealea among others.
Some of the temples were all but empty with only a handful of visitors dotted around the complex.
Fast forward five years and the experience is somewhat different. Angkor Wat is just as stunning (in fact, last year, Lonely Planet named it #1 of the 500 best places on the planet), but the temples are becoming more crowded.
The selfie sticks and Lara Croft poses are relatively harmless compared with the tourists who touch bas-relief carvings, scramble over protected rock, and crowd around the monks in the temple. The problems are prolific enough to have prompted an instructional video on temple etiquette.
UNESCO has monitored the rise in tourism for several years, repeatedly calling for sustainable solutions. It has worked with a number of partners on the Angkor World Heritage Area Tourism Management Plan, identifying actions that need to be taken now.
Proposed solutions include appointing a Temple Manager for each major site, managing visitor flow by restricting where visitors may go and what they may do, introducing a transport system that controls vehicle and non-vehicle based flow, better communicating visitor etiquette and improving infrastructure in Siem Reap and nearby Tonlé Sap.
There is no doubt that these measures will better manage demand but there is no guarantee that they will slow the increase.
In fact, Sok Sangvar, head of the Angkor Tourism Management Plan working group, said last year: "I have heard it so many times, that there are too many people at Angkor. It's not about the numbers; it's about how you manage those numbers."
This indicates that there won't be any Machu-Picchu-style hard limits on the number of tourists allowed per day. With that in mind, the best time to visit Angkor Wat is now.
The numbers are still in the low millions: 2m a year compared with the Great Wall of China's 9m, the Colosseum's 7m and Giza's 4m. The temples are just as impressive as any of those three and will only become more popular, so the best time to visit Angkor Wat is now.
For all his bluster and angst, John from the party was right: the best time to travel is now, so go to Cambodia and see Angkor Wat. Go now while it's still emerging. Go while the tree roots tearing through ancient walls feel more Tomb Raider than raided tomb.
Watch the legendary sunrise over Angkor Wat, see the shadows scatter from the faces of Bayon, marvel at the ruins consumed by jungle at Ta Prohm and discover this hidden gem before it's revealed to all.
Angkor Wat: The essentials
What: Angkor Wat, Siem Reap, Cambodia.
Where: I travelled aboard the Toum Tiou II, a surprisingly spacious riverboat with 14 cozy cabins, each with an en-suite bathroom with hot showers, air conditioning, a safe, hair dryer and large window for views along the Mekong.
(Images: G Adventures)
There is a communal dining room, complimentary tea and coffee (and biscuits!) all day and night, a lounge area, sun deck and bar. (If you're lucky enough to have Mitch as your barman, make sure to order a mojito!)
When: Cambodia is warm all year round. The best time to visit Angkor Wat is between November to March when you can enjoy cool, dry days but do note that this is peak season.
June to October is hot and potentially wet but is still a good time to visit. Rain tends to fall for a short burst in the afternoon and rarely affects travel plans, the crowds are thinner and Angkor Wat is at its lushest.
How: I visited on G Adventures' Mekong River Cruise Adventure, priced from £1,299pp for a 10-day trip from Saigon to Siem Reap. The price includes most meals, activities and a chief experience officer (CEO) throughout. For more information or to book, call 0344 272 2040 or visit gadventures.com.
Note that the prices do not include flights. Vietnam Airlines offers the UK's only nonstop flights to Vietnam, with daily services from Heathrow Terminal 4 to Hanoi or Saigon. Book via skyscanner.net.
We recommend using Bookaway to find bus, ferry and train tickets routes in Cambodia. Find popular routes here.
---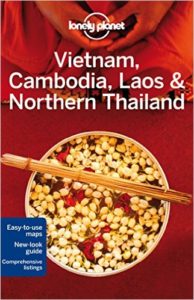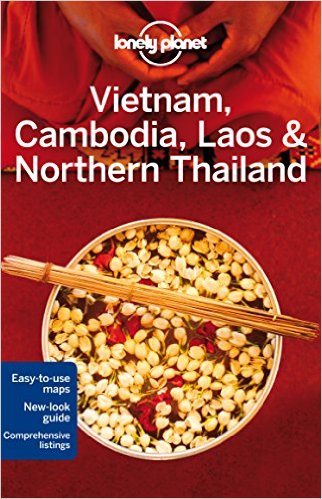 Lonely Planet Vietnam, Cambodia, Laos & Northern Thailand offers a comprehensive guide to the Phnom Penh and the Mekong Delta, ideal for those who want to both explore the top sights and take the road less travelled.
Disclosure: We travelled to Cambodia with support from G Adventures. All publications say this, but we really don't guarantee positive coverage. We say what we think – good and bad – so you can make informed decisions with honest advice.
Lead image: G Adventures