In a world dominated by men, a select group of women have shattered the ice ceiling. Here we review some daring first ascents by female mountaineers
I'll be honest: it rankles to write the words 'the first female' to do such and such. It feels patronising, as if to say you weren't good enough to play with the big boys but I'll pat you on the head anyway.
The truth is, of course, that being the first female to do something great is and should be an achievement. We in the western world have lived under a patriarchy for centuries; one that has undermined and undervalued women at every turn. The select few that have broken through deserve to be hailed as great. Today, we pay homage to 10 daring first ascents by female mountaineers.
first ascents by female mountaineers: Specific peaks
Everest
"I was stamped as a weak child," Junko Tabei once said in an interview – a not entirely unfair assumption given that her adult height was a petite 4'9″. It seems poetic then that Junko went on to become the first woman to summit Mount Everest (8,848m).
The Japanese mountaineer faced intense sexism from the climbing community. Some men refused to climb with her, others thought that she climbed only to find a husband and sponsors told her that she "should be raising children instead". This led Junko to found the Ladies Climbing Club in 1969 under the slogan, 'Let's go on an overseas expedition by ourselves'.
In May 1975, at the age of 35, Junko set off for Everest. While camping at 6,300 metres, however, an avalanche struck her camp. Junko was swept away and buried in snow where she lost consciousness. She was dug out by guides and after two days of recovery, continued up the mountain. On 16th May, she reached the summit and made history in the process.
Amusingly, she later remarked, "I can't understand why men make all this fuss about Everest – it's only a mountain."
Other notable ascents
1988: Lydia Bradey became the first woman to climb Everest without supplemental oxygen.
1995: Alison Hargreaves became the first woman to summit Everest solo without supplemental oxygen – only the second person to do so after Reinhold Messner.
2000: Lhakpa Sherpa became the first Nepali woman to successfully summit Everest. She has climbed it nine times in total, more than any other woman.
K2
The best way to describe Polish mountaineer Wanda Rutkiewicz is hardcore. In 1978, she scaled Everest despite suffering from anaemia. She injected herself with iron during the climb to boost her haemoglobin.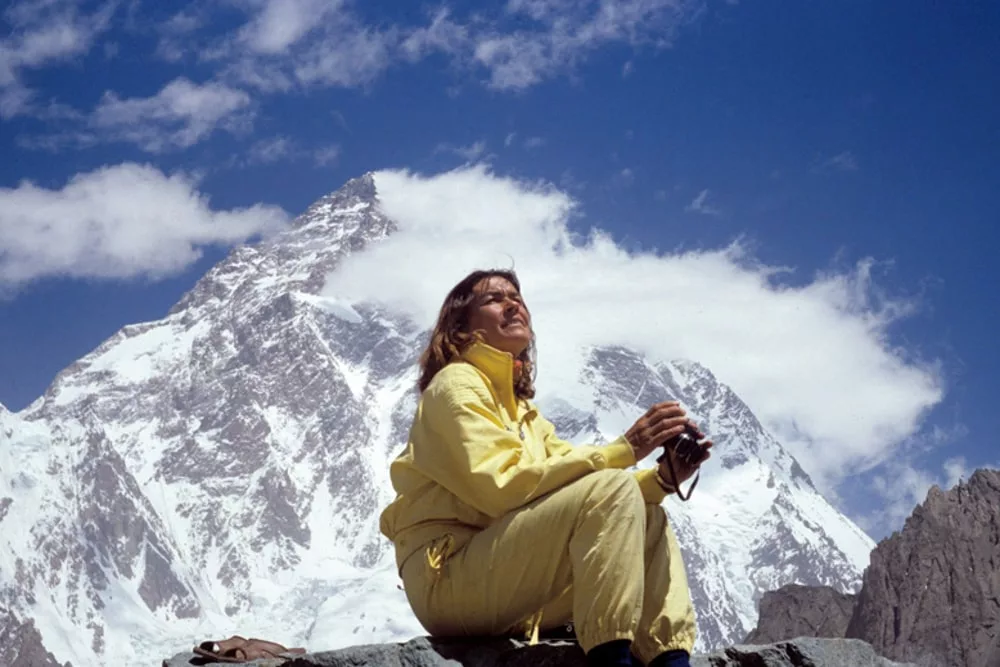 In 1981, she shattered her femur on Mount Elbrus (5,642m) after another mountaineer lost his footing and crashed into her. She had a metal rod inserted into her leg and later hiked more than 100km on crutches to the base of K2 (8,611m) where she was meant to lead an expedition – one that consequently failed.
In 1986, she returned to K2 and on 23rd June became the first woman to successfully summit the 'Savage Mountain'. Her triumph, however, was bittersweet. Her companions Liliane and Maurice Barrard were caught in a blizzard on their descent and fell to their deaths. The 'Black Summer of 1986' saw 13 people lose their lives on K2.
For Wanda, death was a constant. It's estimated that she lost 25 friends and expedition partners in the mountains. "I never seek death, but I don't mind the idea of dying on the mountains," she once said in an interview. "It would be an easy death for me. After all that I've experienced, I'm familiar with it. And most of my friends are there in the mountains, waiting for me."
In 1992, as part of her attempt to climb eight 8,000-metre peaks in a single year, she bivouacked beneath the summit of Kangchenjunga (8,586m) with no food, tent or stove to melt water. Her companion Carlos Carsolio who had topped out earlier tried to convince her to descend. Wanda refused and, too weak to argue, Carlos descended alone. Wanda was never seen again.
Other notable ascents
1986: Julie Tullis reached the summit of K2 before Wanda that same year, but perished in a storm on the descent. Wanda is therefore said to be the first woman to successfully summit the peak.
Eiger North Face
Daisy Voog is something of an enigma. There is only a clutch of images of her in the public sphere and scant information. What we do know is that in September 1964, at the age of 26, she became the first woman to successfully scale the Eiger's north face (or 'Nordwand' in German).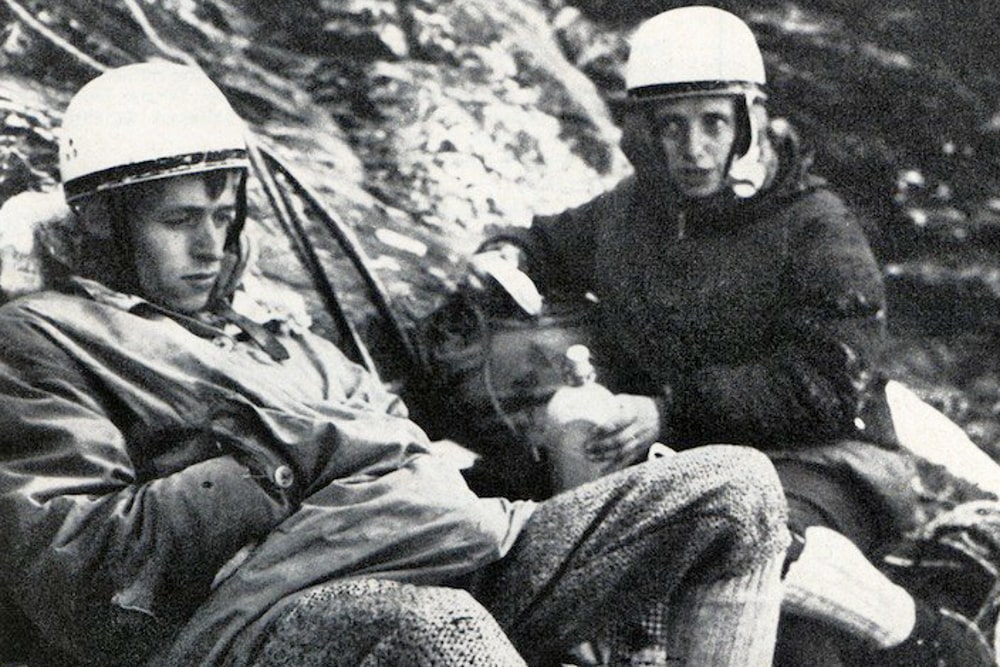 Daisy scaled it alongside Werner Bittner, 23, an experienced mountaineer who had been on the Eiger's north face before. To date, the mile-high wall has claimed the lives of 64 mountaineers, earning it the nickname Mordwand (Murder Wall).
Sadly, Daisy became involved in an embezzlement scandal later on in life and it's thought that her ascent of the Eiger was her only major alpine feat.
Other notable ascents
1864: Lucy Walker became the first woman to summit the Eiger (via a different route).
1992: Catherine Destivelle became the first woman to solo climb the north face.
Matterhorn
It wasn't 'becoming' of Lucy Walker to mix with men on her expeditions and so her climbing parties always included a family member. In addition, she had to climb in a voluminous skirt thanks to the social mores of Victorian Britain. This didn't stop the Liverpudlian from becoming the first woman to successfully climb the Eiger (see 'other notable ascents' above).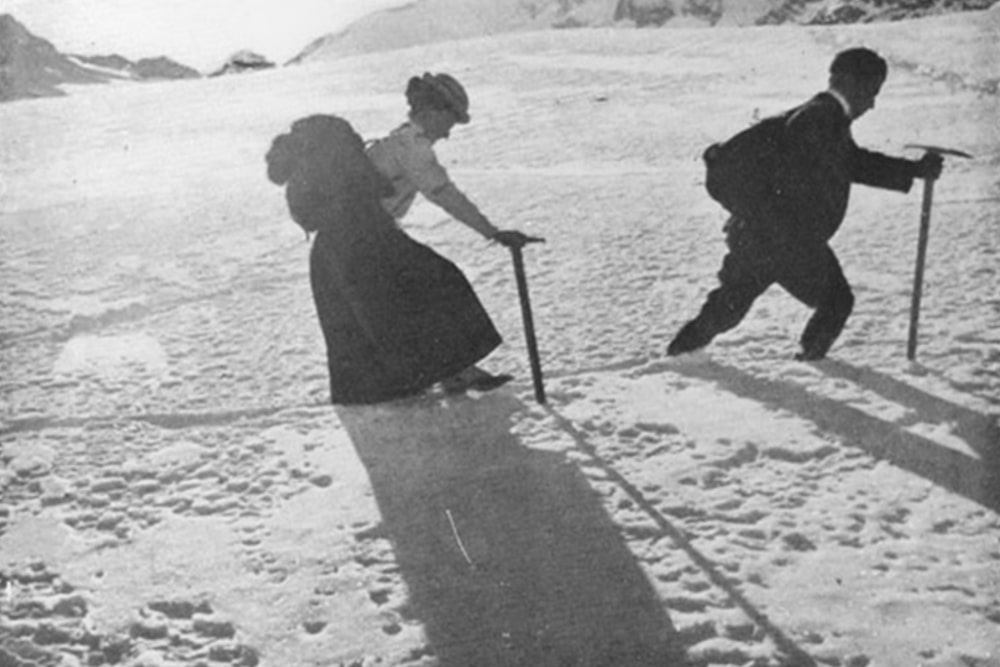 In 1871, her long-standing guide and companion, Melchior Anderegg, heard that Meta Brevoort, an American female climber, was planning an expedition to climb the Matterhorn (4,478m). In response, Lucy scrambled a team which included her father and set off for the mountain. On 22nd July, she became the first woman to summit the iconic peak. Meta Brevoort followed a few weeks later.
Lucy went on to complete a total of 98 expeditions, but was never allowed to join the male-only Alpine Club in London. Instead, she joined the newly-formed Ladies' Alpine Club and was later elected its president.
Mont Buet
You may never have heard of Mont Buet, a 3,096m peak in the French Alps, but it deserves a special place in mountaineering history, for it is here that the first female summit of known record took place.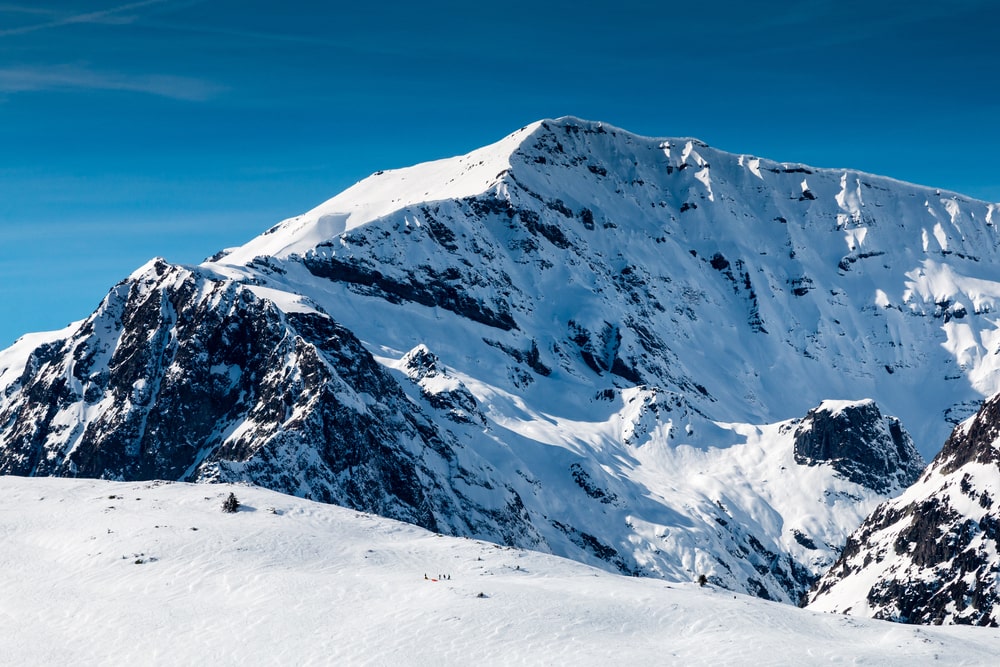 Cousins Jane and Mary Parminter – dubbed the 'first feminists' – climbed Mont Buet in 1799, more than 100 years before women won the right to vote in the UK.
Along with this notable feat, the Parminters took a 10-year Grand Tour of Europe, built a school to educate local girls and set up almshouses for unmarried women.
Their expedition was followed by Frenchwoman Marie Paradis who, in 1808, became the first woman to summit Mont Blanc, albeit partly carried by her guides. French aristocrat Henriette D'Angeville repeated the feat 30 years later and is said to be the first woman to ascend Mont Blanc by her own strength.
first ascents by female mountaineers: Collection of peaks
Seven summits
The seven summits are the highest mountains on each continent and comprise Everest in Asia, Aconcagua (6,961m) in South America, Denali (6,194m) in North America, Kilimanjaro (5,895m) in Africa, Elbrus in Europe, Vinson (4,892m) in Antarctica and either Puncak Jaya (4,884m) in Indonesia or Kosciuszko (2,228m) in Australia depending on how you define the continent of Oceania.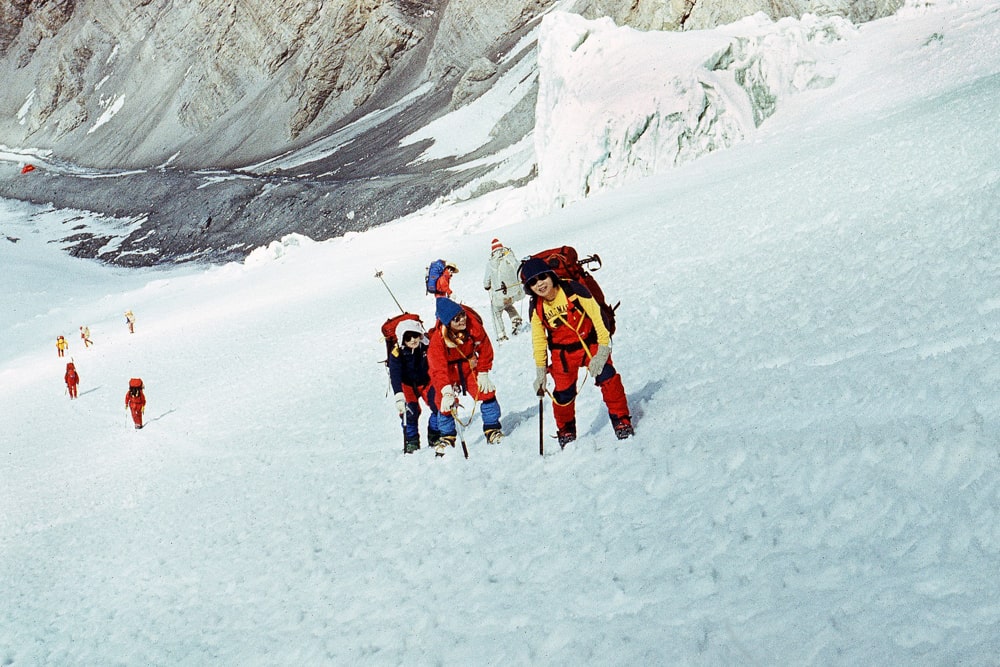 The Seven Summits is a well-regarded mountaineering challenge – not least by our very own Peter Watson who has climbed four of the peaks and dreams of summiting the others.
Junko Tabei, the aforementioned Japanese mountaineer, became the first woman to complete the Seven Summits after successfully climbing Puncak Jaya in 1992. She went on to write seven books, complete a postgraduate on the environmental degradation of Everest, organise clean up projects on Everest, and lead annual climbs up Mount Fuji for youth affected by the 2011 Japan earthquake.
In honour of her achievements, Junko has had an asteroid named after her – the 6897 Tabei – as well as the Tabei Montes mountain range on Pluto.
14 eight-thousanders
The 'death zone', for the uninitiated, refers to altitudes above 8,000m – the point at which there isn't enough oxygen to sustain human life. Only 14 mountains in the world have death zones. Collectively, these are known as the eight-thousanders and constitute one of the greatest challenges in mountaineering.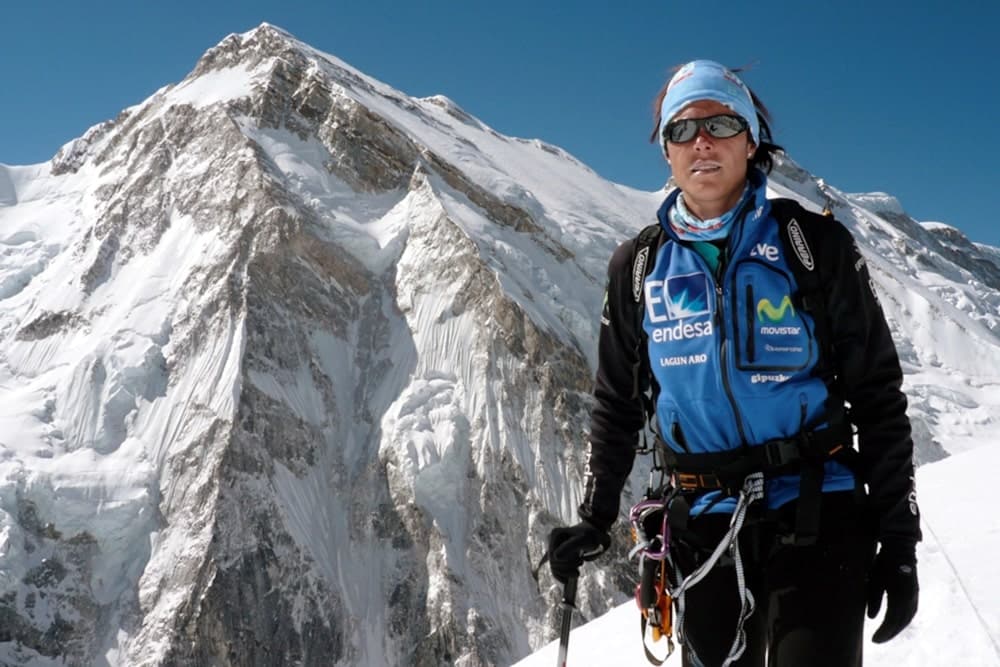 Spanish mountaineer Edurne Pasaban was the first woman to indisputably summit all eight-thousanders, starting with Everest in 2001.
In 2004, she had a nightmarish time on her seventh eight-thousander, K2 aka the Savage Mountain. Edurne spent a jaw-dropping 24 hours in the death zone, suffered frostbite on the way down and lost a number of toes. She lived with depression for two years thereafter and almost gave up on her dream.
By 2007, however, she was back in the mountains. Over the ensuing years, she ventured into several more death zones.
On 17th May 2010, after four prior failed attempts, she topped out on Shishapangma, her fourteenth and final eight-thousander, making her the first woman to indisputably summit them all.
Other notable ascents
2010: In one of the most dramatic climbing controversies, South Korean mountaineer Oh Eun-sun claimed to be the first woman to climb all 14 eight-thousanders but her Kanchenjunga summit has been disputed by experts.
2011: Austrian mountaineer Gerlinde Kaltenbrunner became the first woman to climb all 14 eight-thousanders without supplemental oxygen.
Explorer's Grand Slam
As if the Seven Summits weren't lofty enough, some mountaineers aim for the 'Explorer's Grand Slam', which entails climbing the Seven Summits and reaching the North and South Poles.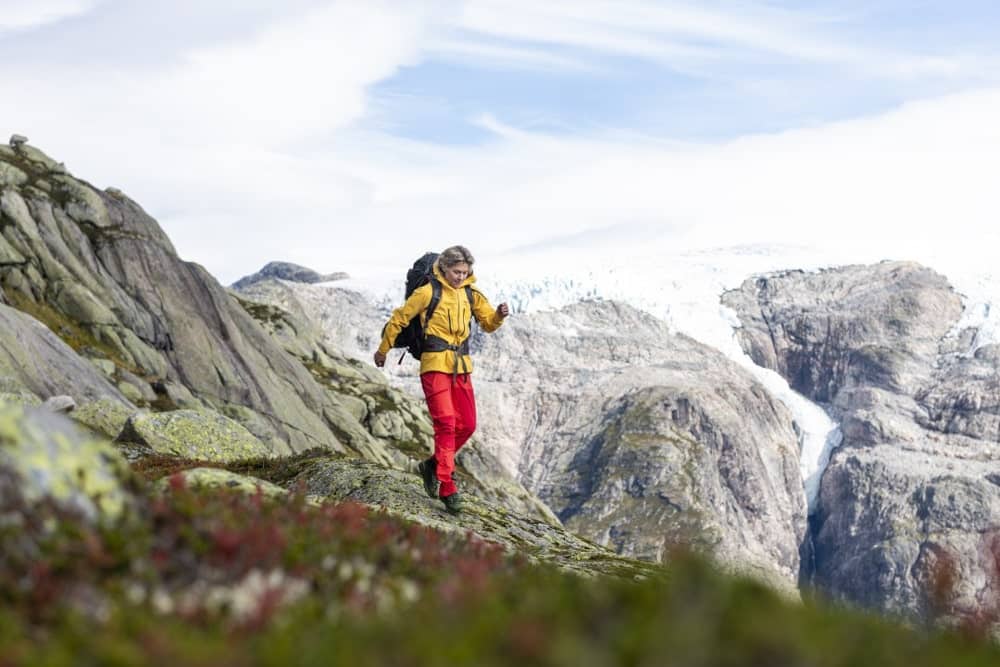 As with anything involving explorers, there are several ways to push this challenge even further. The 'True Explorers Grand Slam', for example, involves climbing the 14 eight-thousanders in addition to the above. What's more, some claim that the true version involves visiting the magnetic north and south poles as well.
In 2006, Norwegian adventurer Cecilie Skog became the first woman to complete the Explorer's Grand Slam.
Two years later, on 1st August 2008, Cecilie reached the summit of K2. Her husband, Rolf, had turned back earlier, too tired to try for the summit. She rejoined him and they began to descend together, unaware of impending tragedy. A gigantic ice shelf sheared off the mountain and swept Rolf away, mere metres away from Cecilie. Eleven climbers lost their lives in what became one of the worst tragedies in Himalayan history.
Cecilie survived. Years later, she said in an interview: "I am glad that Rolf was able to live the life he did. One thing that he taught me: You should not just sneak after your dreams. You should grab them with both hands and hold them really tight and try to live them."
Six Classic North Faces
The great north faces of the Matterhorn, Eiger, Grandes Jorasses, Petit Dru, Piz Badile and Cima Grande di Lavaredo constitute a classic challenge for expert alpinists. The first three in particular are known for their technical difficulty and have been dubbed 'the Trilogy'.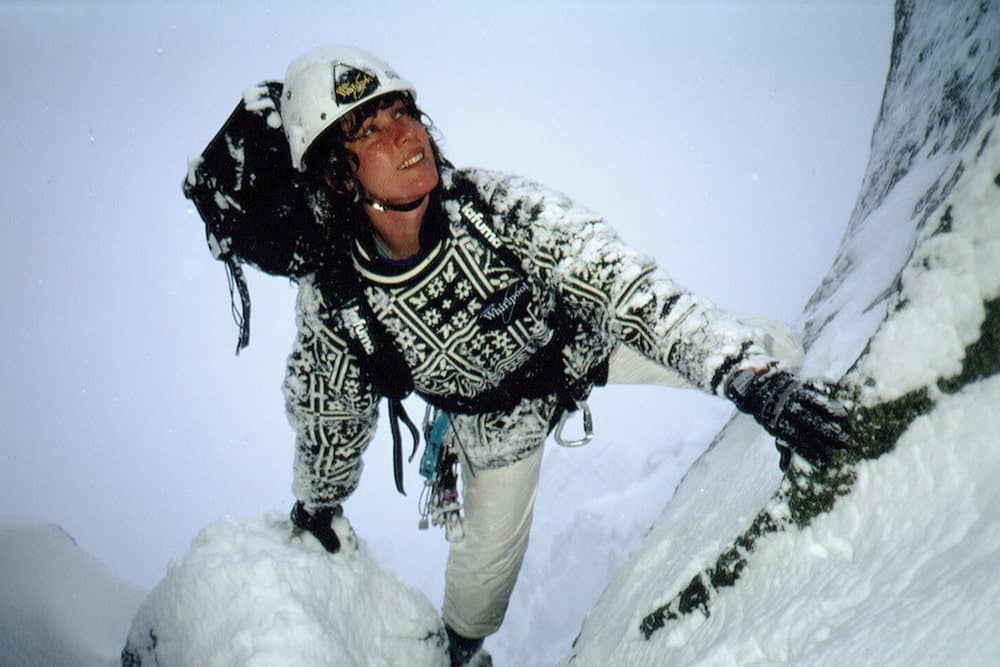 From 1992-94, Algerian-born French national Catherine Destivelle scaled the Six Classic North Faces and became the first woman to complete the challenge. On Aiguille du Dru, she opened up a new route, which was subsequently christened the Destivelle Route.
Catherine had a long and illustrious career in the Himalayas and beyond. During a 1996 expedition to Antarctica, she made a first ascent on Peak 4111 in the Ellsworth Mountains with her partner Érik Decamp. The expedition was cut short, however, when she fell 20m from the summit and ended up with a compound leg fracture. She did, of course, continue climbing after her recovery.
Other notable ascents
1993: Alison Hargreaves solo climbed the six north faces in a season, a first for any climber.
Second seven summits
If the Seven Summits are daunting, then the Seven Second Summits are downright cruel. These peaks are the second highest on each continent and experts say they are harder than the highest.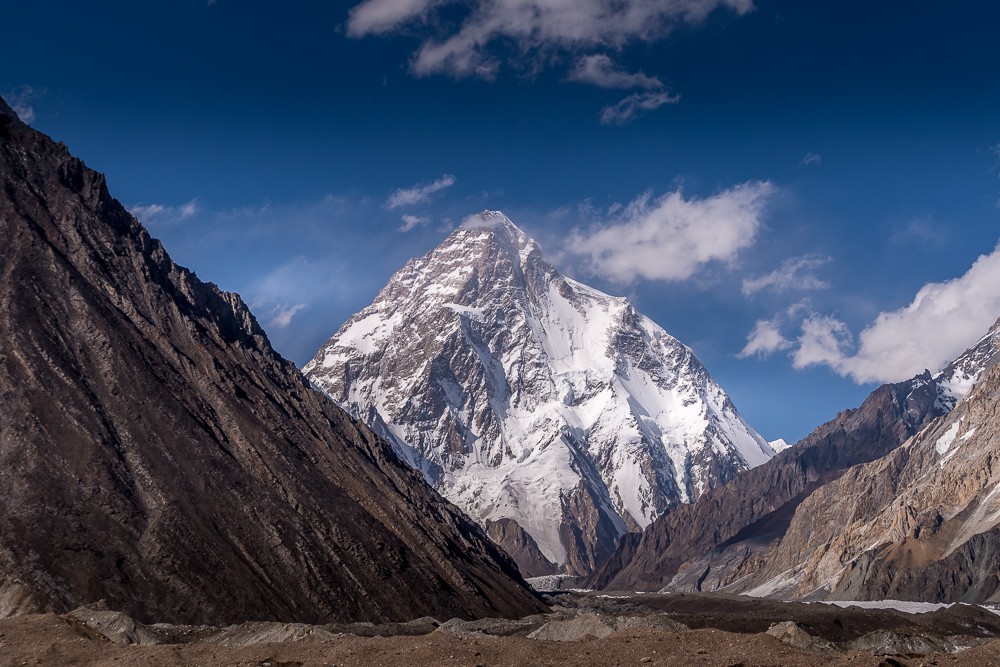 Among them are K2, the above mentioned Savage Mountain, and Mount Tyree (4,852m) in Antarctica. Unlike Vinson (Antarctica's highest peak), Tyree requires technical climbing and has been summited by only 10 people since its discovery in 1958.
To date, no women – and barely any men – have climbed the Seven Second Summits. Utah-based climber Jenn Drummond hopes to become the first woman to do so. To date, she has summited Ojos del Salado (6,893m) in South America and Mount Kenya (5199 meters) in Africa, with a thwarted attempt on K2 in July 2021. If she's anything like her forebears, she'll be back on its slopes before long.
---
Enjoyed this post? pin it for later…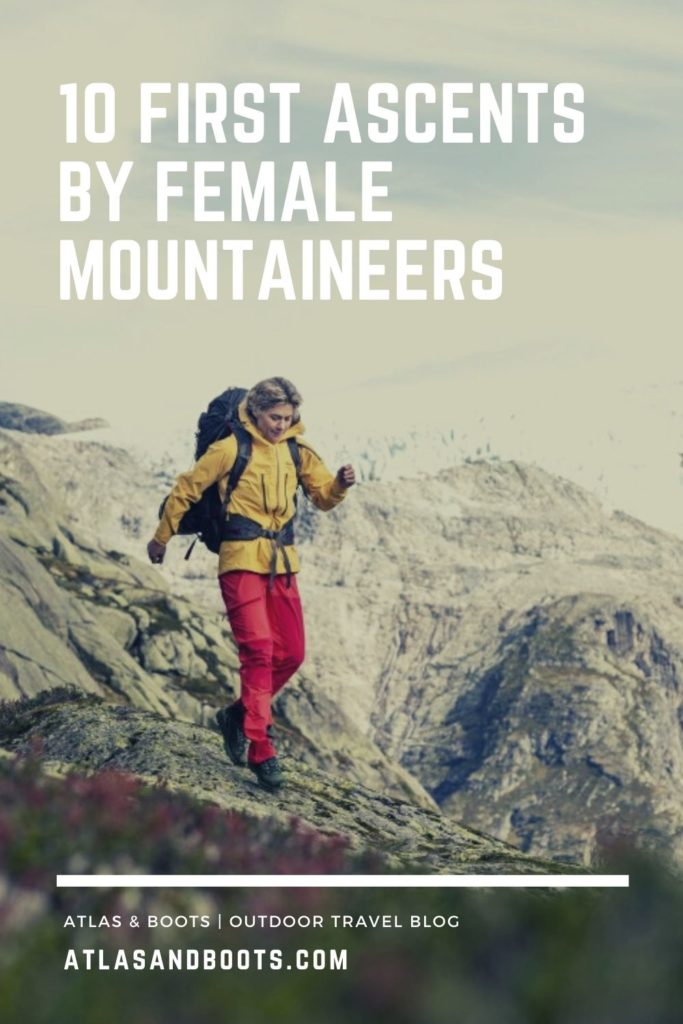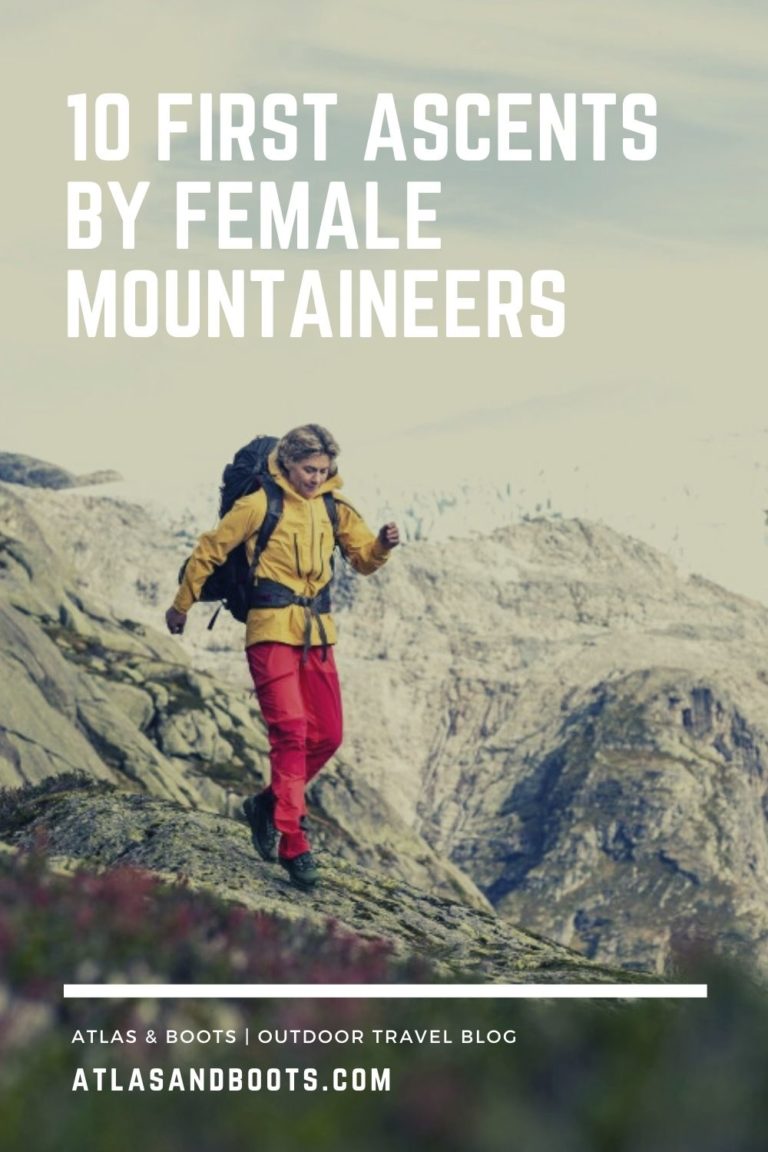 ---
Lead image: Cecilie Skog