A safari in South Africa is said to be the ultimate wildlife watching experience. We went to Manyeleti Game Reserve to see for ourselves
Our safari in South Africa was always going to be strange. Our expectations were buoyed by the myth and drama of this renowned destination but equally subdued by our safari in Namibia which was simply unsurpassable. With this in mind, we knew that South Africa would both delight and disappoint us.
Still, we were keen to see the big dog of African safari, famous for Kruger National Park which is said to be one of the best places on Earth to see the 'big five' (lion, leopard, rhino, elephant and buffalo). We opted to stay at Manyeleti Game Reserve next door which is something of a secret among those in the know.

What is Manyeleti Game Reserve?

Manyeleti, meaning 'the place of stars' in the local Shangaan language, is a 230km2 private game reserve in the Mpumalanga province of South Africa. It shares unfenced borders with private reserves Timbavati to the north and Sabi Sand to the south, and the massive (19,485km2) Kruger National Park to the east.

Thanks to the open boundary with Kruger, there is no shortage of animals at Manyeleti Game Reserve – including the big five.
Atlas & BOots
Wildlife is a little harder to spot here than in Sabi Sand and Timbavati as there is less water, but the rewards are legion. Manyeleti is not only more affordable, it's quieter by far.
Sabi Sands has a well established name and is often chosen for that reason alone. Manyeleti is much lesser known and with only three lodges, offers a more intimate experience. You won't encounter big tour groups travelling around in buses here. In fact, you would be hard pressed to see anyone else at all.

A quiet place

Manyeleti Game Reserve is less developed than its peers and therefore attracts fewer tourists. The reason for this lies in South Africa's dark past. In the apartheid years, Manyeleti was the only game reserve which allowed black South Africans to enter; Kruger National Park was closed to them at that time. Accordingly, the government invested very little in Manyeleti.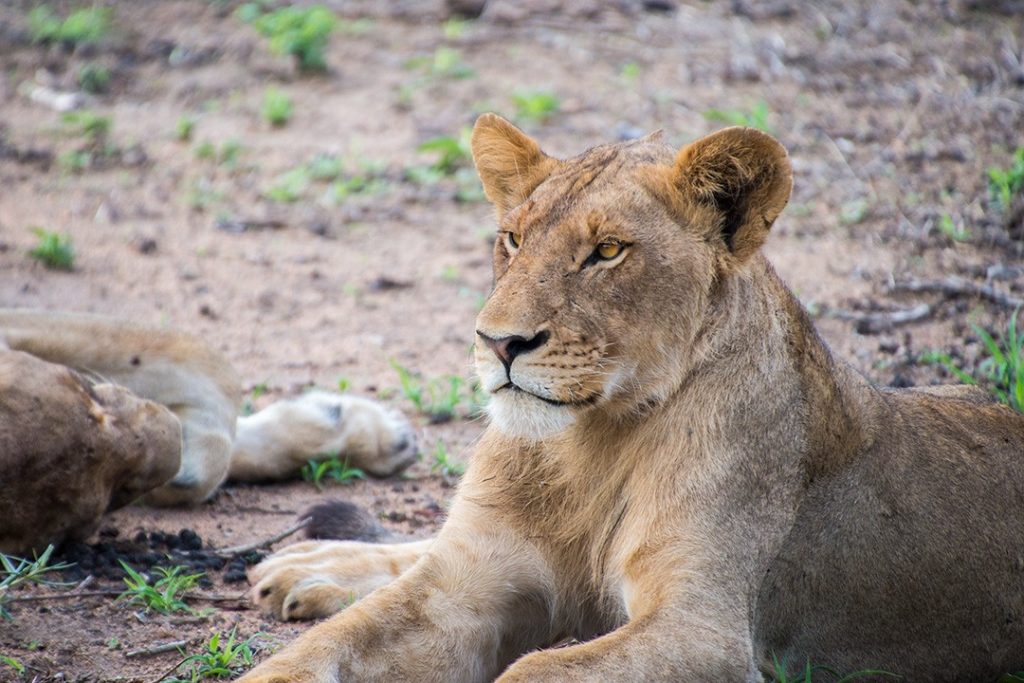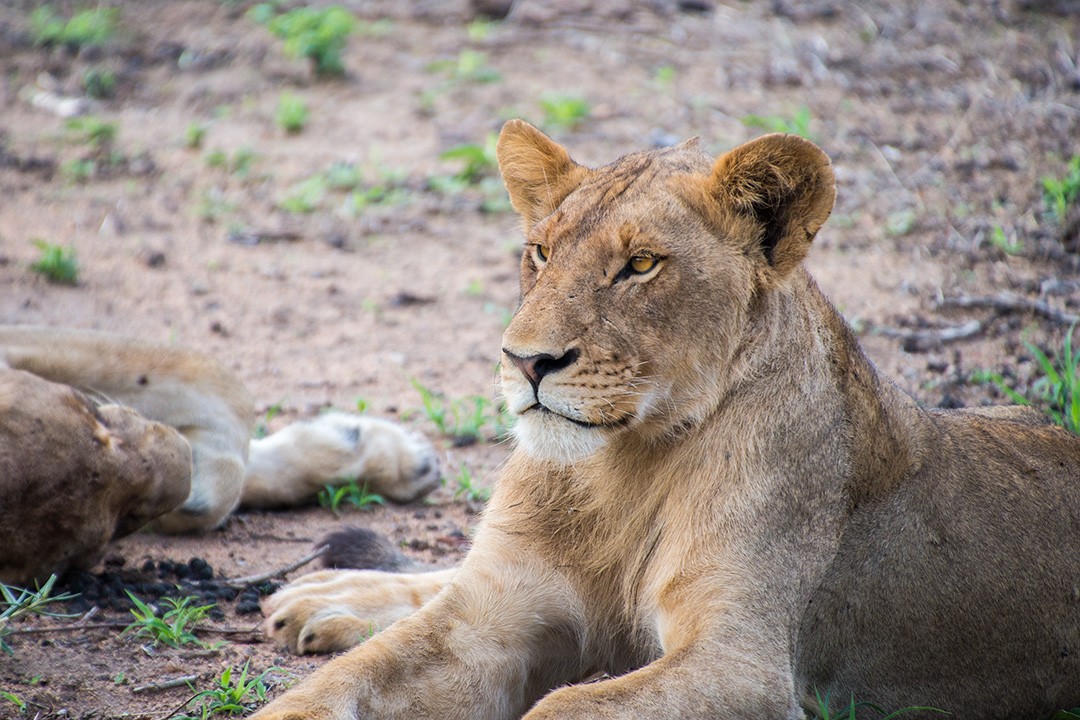 Manyeleti was established as a private game reserve in 1963. It is owned by the local Mnisi tribe who have lived in the area for generations and who successfully claimed the land through South Africa's Restitution of Land Rights Act. The three private lodges in the reserve pay concession fees to the tribe.

The historical lack of government support means that the reserve remains relatively undeveloped today. Of course, wildlife doesn't care for politics or commerce and you will find that Manyeleti Game Reserve delivers wildlife sightings that rival its manicured neighbours with far fewer people to contend with.

Our safari in Manyeleti

We spent three nights at Honeyguide Khoka Moya Camp in Manyeleti Game Reserve. This cost a fair bit more than we would usually pay, but it was the last three nights of our month away and we didn't want to scrimp on a safari in South Africa, which is said to be one of the best places in the world for watching wildlife.

We arrived at Manyeleti Game Reserve after a five-hour drive from Eswatini (Swaziland). We were hot and sticky and pleased to relinquish our car for three days (self-drive safari is not permitted in Manyeleti).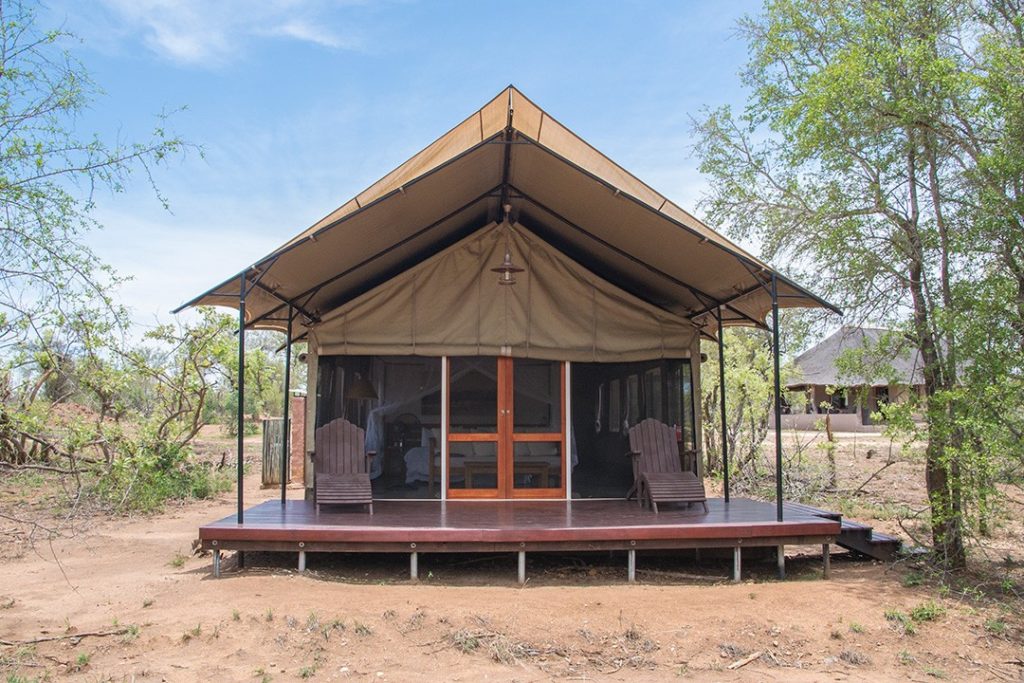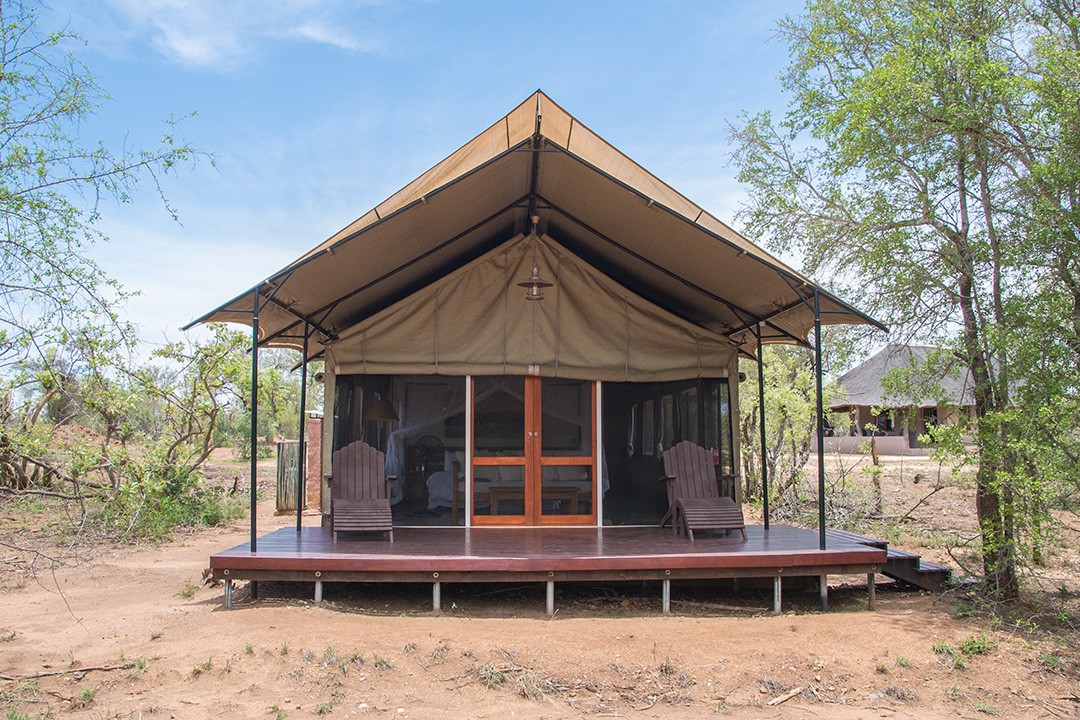 By the time we reached Manyeleti, we had driven through Namibia, Lesotho and Eswatini, and seen four of the big five in the process (all except buffalo). As such, we were in a carefree mood, unpreoccupied with ticking the big five boxes as we embarked on twice-daily safaris over the next three days.

As it happens, we saw our fifth of the big five when we encountered a herd of Cape buffaloes. Although sometimes referred to as 'bush cows', it's foolish to underestimate them. African buffalo can run faster than 55km per hour and are notoriously ill tempered, especially when cornered or wounded.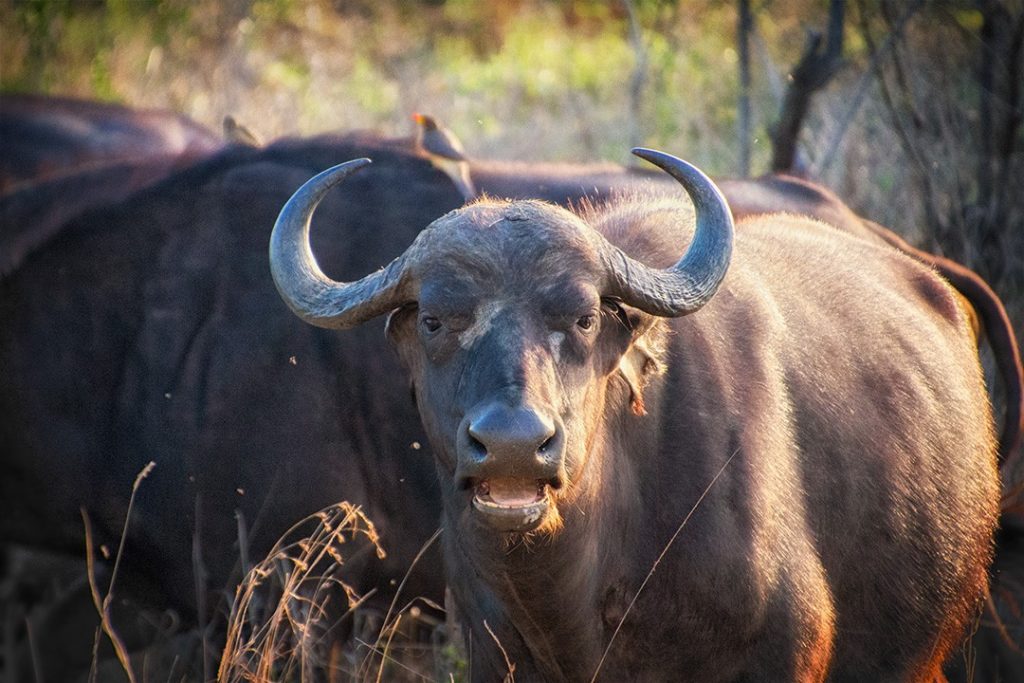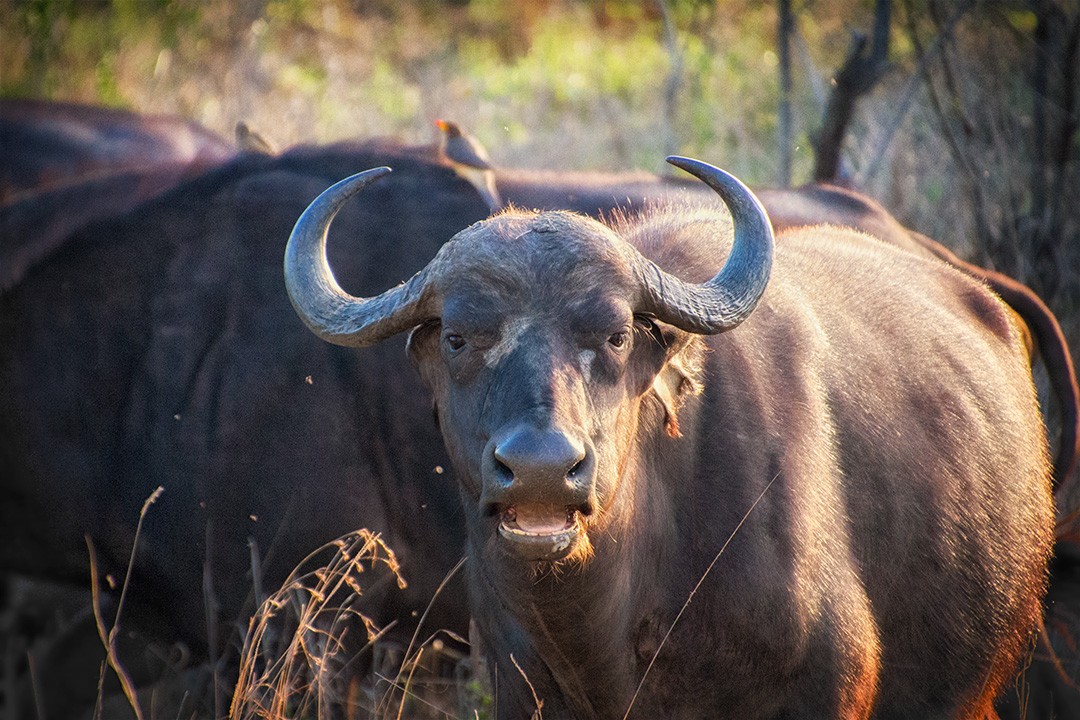 Of course, it wasn't the buffaloes that were the highlight of our trip, but an extraordinary encounter with a pride of lions. We set out early on our second morning and found 12(!) lions drinking from a waterhole. Several of them padded right past our vehicle before they fanned out to stalk some unseen prey. We watched them prowl through the riverine vegetation, hunting in a pack.
Just as extraordinary was a small herd of elephants who commandeered our swimming pool on several occasions. Some came to visit us over breakfast too. There are no boundaries here and animals are free to roam. In fact, guests are not allowed to wander the grounds alone after dark. Instead, you must call reception and ask for an escort. This is true bushveld wilderness.

Atlas & BOots
On our last day, we even saw a solitary rhino. If we hadn't just been to Eswatini (rhinos galore), this may well have been the highlight of our safari in South Africa.
The only one of the big five we didn't see in Manyeleti was the leopard, the most elusive of the lot. We were compensated, however, by the sight of a cheetah stalking across a dawn-lit plain.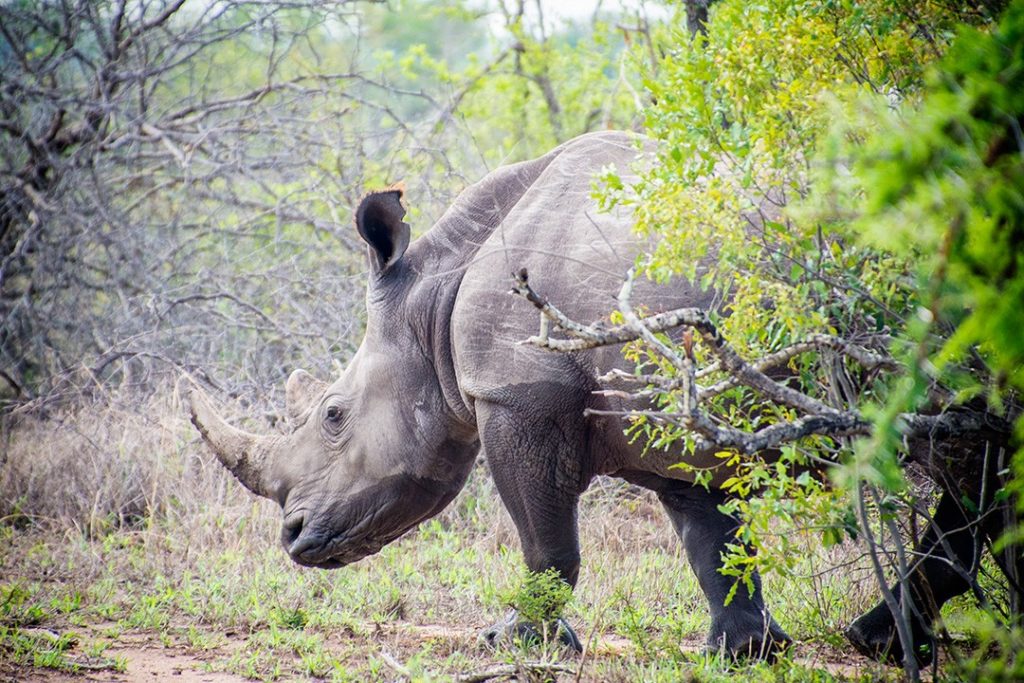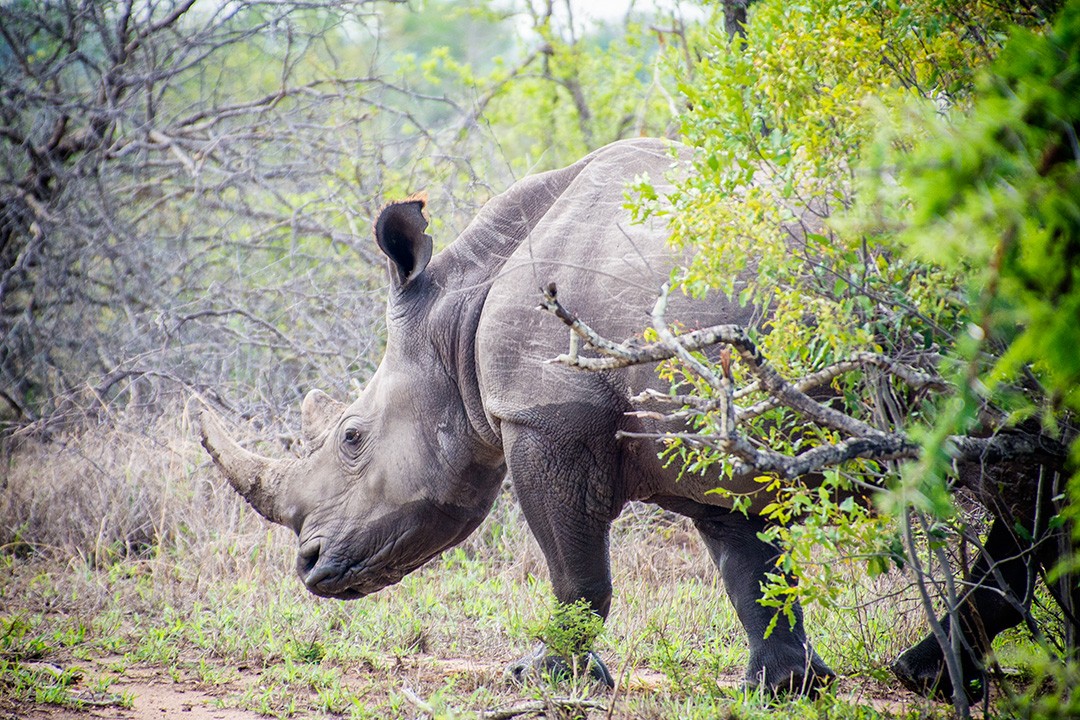 On our last night in the safari tent, I joked with Peter that this was probably the kind of place in which Prince Harry and Meghan Markle stayed on their trip to Botswana. He laughed and said, "No, they must have stayed somewhere far more exclusive."

If exclusive is to mean expensive, then he's probably right. If, however, it means a special place revealed to just a few people at a time, then there's no greater exclusivity than that of Manyeleti.

Manyeleti Game Reserve: notes and tips
Manyeleti Game Reserve has no self-drive policy, so you must join official game drives run by your lodge.
Lodges are not fenced and wildlife can enter freely. For this reason, guests are not allowed to wander around alone after dark. Call reception to arrange an escort.
Honeyguide Khoka Moya Camp has a communal dining policy so there's an element of pot luck with regard to dining companions. We were seated with a family of three children and while we were given our own table at request, this did cause some confusion. Be prepared to dine with others.
Follow safari etiquette: wear neutral colours, don't make loud noises, don't block others' view or be selfish with prime viewing spots.
Pack layers, long sleeves, closed shoes and insect repellent. It's also a good idea to pack your own binoculars.
Don't geo-tag your location or send live updates when you spot wildlife. Poachers can use social media updates to locate rhinos.
Don't get hung up on seeing the big five. Remember that nature cannot be controlled.
Manyeleti Game Reserve: the essentials
What: Safari in Manyeleti Game Reserve, South Africa.
Where: We stayed at Honeyguide Khoka Moya Camp which has 15 permanent safari tents spread along an elevated boardwalk in the bush. Each tent has a living room area, covered deck and huge bathroom. The camp has a swimming pool, bar and open lounge area built around a sunken living room and cosy fire pit.
Atlas & BOots
Communal meals are served three times a day: à la carte when guests are few; buffet with bigger groups. Game drives leave twice a day: around 6am and 3pm depending on the season.
When: Game viewing is best during the dry winter (May-Oct) as animals gather around water holes and the lack of vegetation gives guests a clearer view. In spring (Nov-Dec), you can spot lots of newborns.
For bird watching, summer (Dec-Mar) is best: the rivers are full and the bushveld is lush. Autumn (Apr-May) is good for birding but the worst months for bigger game.
How: We hired an Avis car in Durban, South Africa, and drove to Manyeleti Game Reserve via Eswatini (Swaziland). We organised logistics en route using Travel SIM which works in numerous countries with a single card and phone number.
South African Airlines offers flights to some airports close to the reserve. Honeyguide recommends flying from OR Tambo Johannesburg International Airport (JNB) to Hoedspruit Eastgate Airport (HDS). Your lodge can organise a road transfer from Hoedspruit to Manyeleti (50 minutes).
We flew to South Africa with South African Airways. Book flights via Skyscanner for the best prices.
---
Enjoyed this post? pin it for later…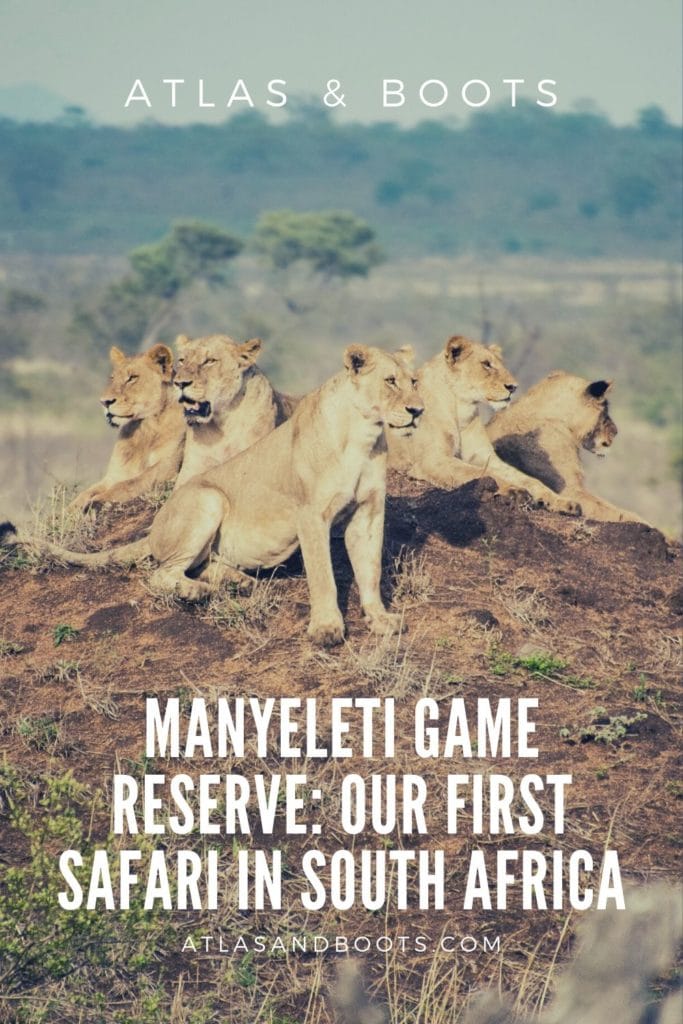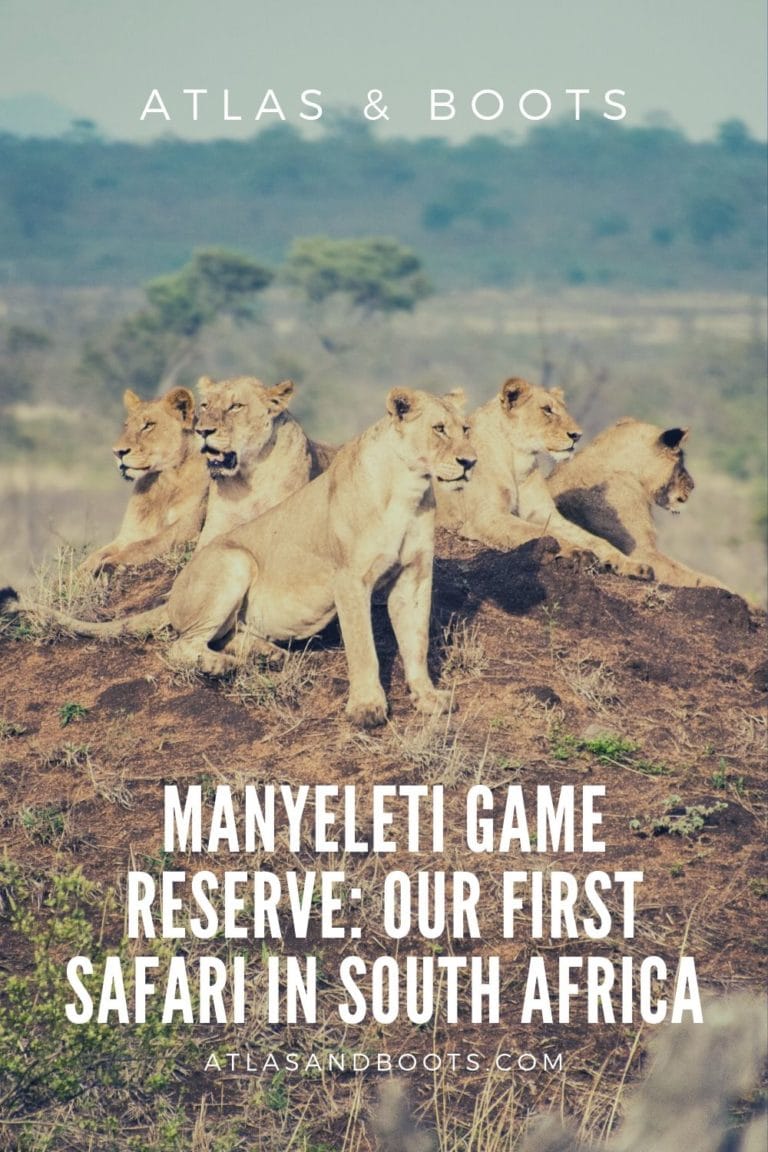 ---
Lonely Planet South Africa, Lesotho & Swaziland is a comprehensive guide to visiting South Africa, ideal for those who want to both explore the top sights and take the road less travelled.